These 100 best inspirational books will take you to another time and place and make you want to travel the world.
The 100 Best Inspirational Books that Will Make You Want to Travel the World
There's nothing I love more than travel, except for maybe a good book. But when my two favorite things collide and I find good inspirational books that make me want to travel, well, there's just nothing better!
I love learning about destinations, and some of the best travel guide books have been on my shelves and in my backpacks for years. These traveling books have been my faithful companions for many years and through many countries. While these are great and informative, it's the stories that make me want to travel and relive the pictures that they've painted in my mind.
It's been proven that most humans learn best through stories. This is why we tell fairy tales, fables, and parables to kids and read them children's books about travel and adventure like Robinson Crusoe and The Jungle Book. Some of the most inspiring books I've ever read were told from the perspective of someone from a different culture and different time.
Good inspirational books and stories can be good for our brains and for our souls, teaching us about different lives, different cultures, and different ways of thinking.
I've read so many amazing books that have made me want to travel to the destinations they were set in that sometimes I think maybe I need to stop reading, so I won't feel the need to travel so often!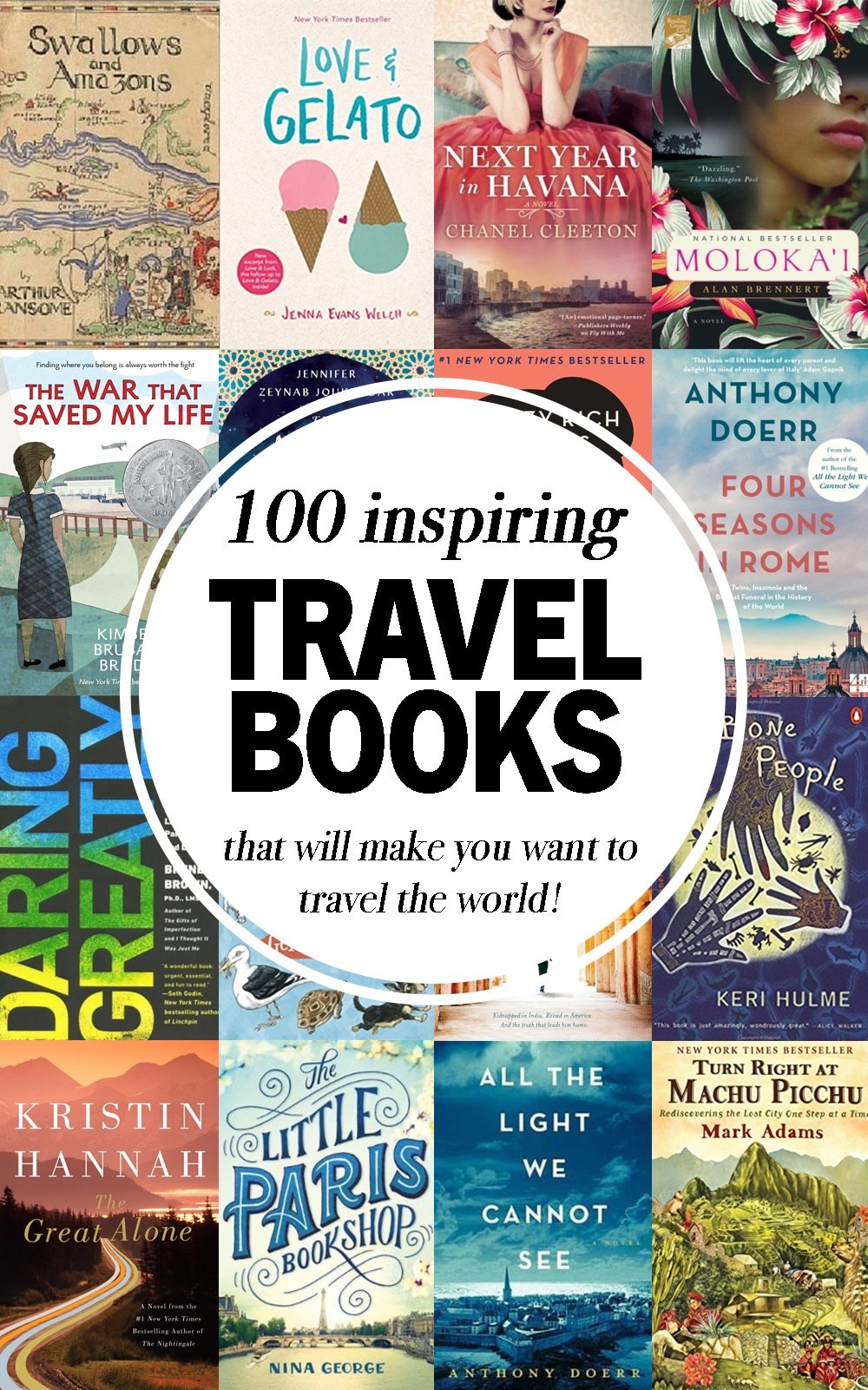 The Pros' Top Inspirational Books that Will Make You Want to Travel the World
I know that I'm not alone in this reading/traveling addiction. I've asked some of my other travel buddies to tell me about books that they've read that inspired them to travel. I love the list they came up with. There are some amazing destinations on here that I don't know I'd ever thought about traveling to. Now I'm going to go read these to really ramp up my wanderlust! For better or worse!
I hope this list of the best travel books will give you inspiration for your next adventure. Or if you're already on an adventure, these would be the best books to read while traveling! So, grab a cup of tea and your Amazon Wishlist, and get ready to go on an incredible journey through the written word!
Best Inspirational Books About General Travel
These are inspirational books that have inspired many to change their lives and make more time for travel.
1. Daring Greatly by Brene Brown
Daring Greatly inspired me to get out of my comfort zone and pursue my dreams of starting an online business where I could work remotely from anywhere in the world and travel full-time with my family. If you haven't read any of Brene Brown's books, you should because they will change your life!
From Adventure Together
2. Eat Pray Love by Elizabeth Gilbert
Best Travel Books About Africa
5. Congo: The Poisonwood Bible by Barbara Kingsolver
The Poisonwood Bible was truly eye-opening and I learned so much about the Congo. It's history and trials, some which still continue today were heartbreaking. Kingsolver paints such a vivid picture that you can almost imagine being there.
6. Kenya: Out of Africa by Karen Blixen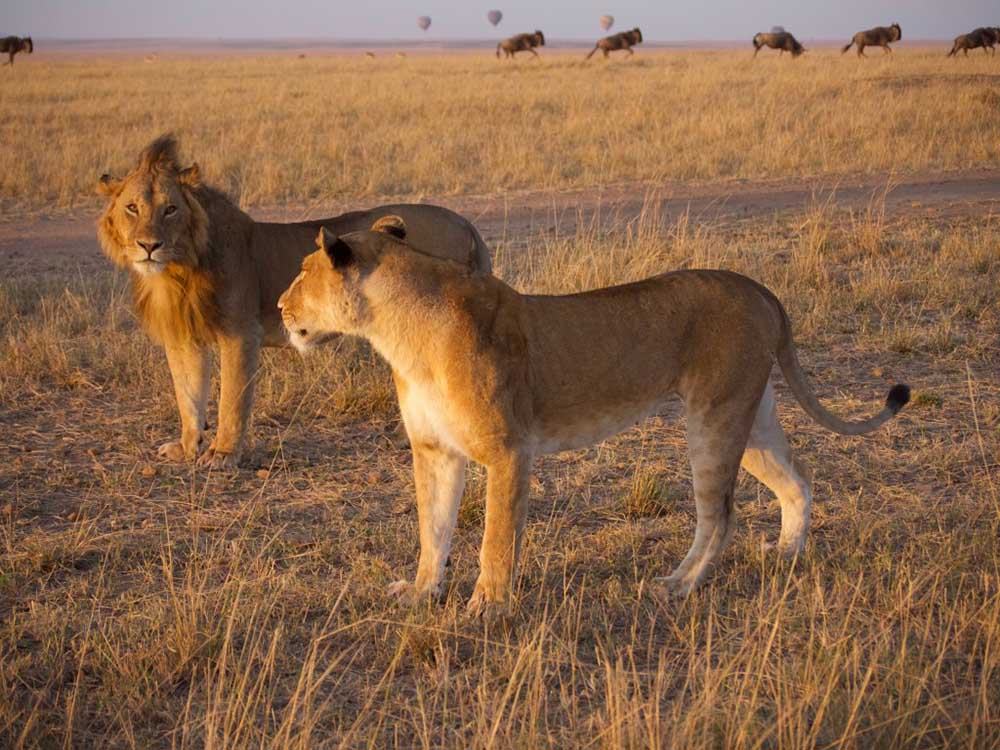 Ever since I read the book Out of Africa by Danish writer Karen Blixen I was mesmerized by the incredibly detailed and vivid descriptions of the African plains and savannah. The author provided such realistic descriptions of a time that once was that I couldn't help but want to see it for myself.
I have since gone on many safaris to several of Kenya's conservancies and national parks, some in the same fashion as safaris once emerged: with mobile tented camps, fine china and sunset drinks around the campfire. While I have not been able to find the essence of that time and the romance felt in the book in the Kenyan highlands, I have memorable stories to take home.
7. Morocco: A House in Fez by Suzanna Clarke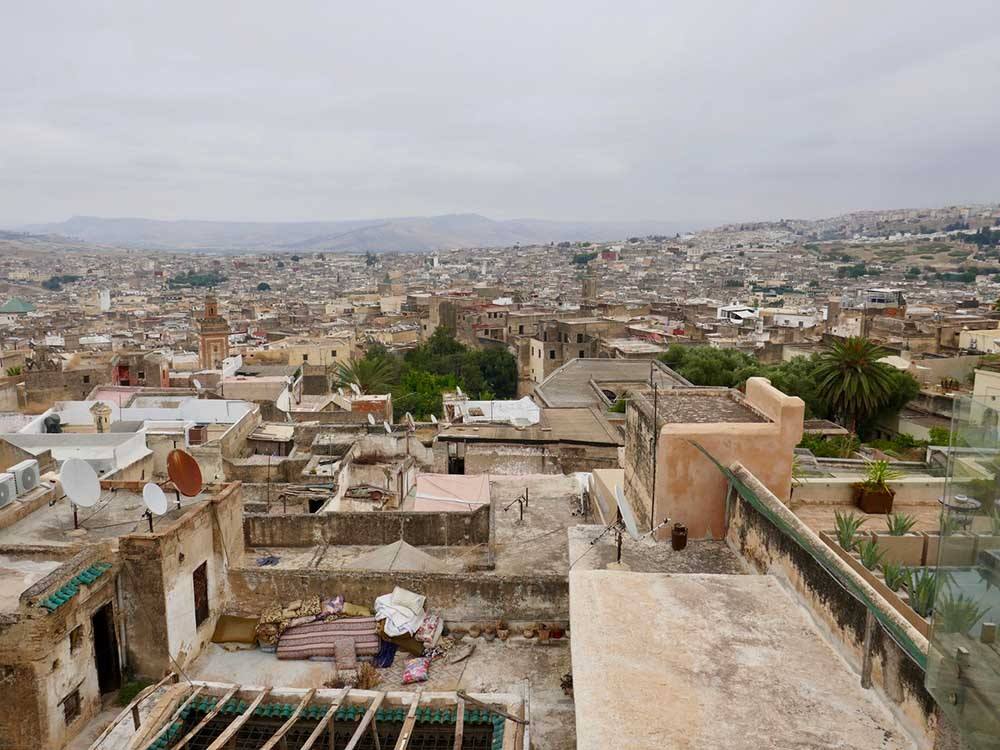 A House in Fez by Suzanna Clarke is the story about a couple from Australia who go on vacation to Fez, Morocco. They fall in love with the city and decide to purchase and restore a historic and dilapidated riad (a traditional Moroccan home with a central courtyard.) there to be their second home.
This renovation project quickly proves to be more challenging than initially anticipated. From the frustrations of finding reliable workers and haggling with local merchants to the exasperation of dealing with the government's red tape to the idiosyncrasies of interacting with overly curious and often prodding, yet lovable neighbors, the couple time and time again find their patience tested to the limits.
Yet, with a great deal of tenacity, perseverance and hard work, along with way more time and money than planned, the riad is finally refurbished to its original splendor. And in the end, the couple finds that they have created lifelong friendships and an unwavering love and appreciation for Morocco along the way.
Woven into the tale are interesting tidbits about the architecture, religion, traditions and way of life in Fez. The insight I gained from reading this book made me want to visit Fez more than ever. And since finishing the book, my daughters and I have spent three incredible days there. A House in Fez is heartwarming, funny and informative, and I highly recommend it for those who are wondering if they should go to Fez, already have plans to visit, or are just curious about the culture and people there.
From Minset Yes Family
8. Rwanda: Gorillas in the Mist by Dian Fossey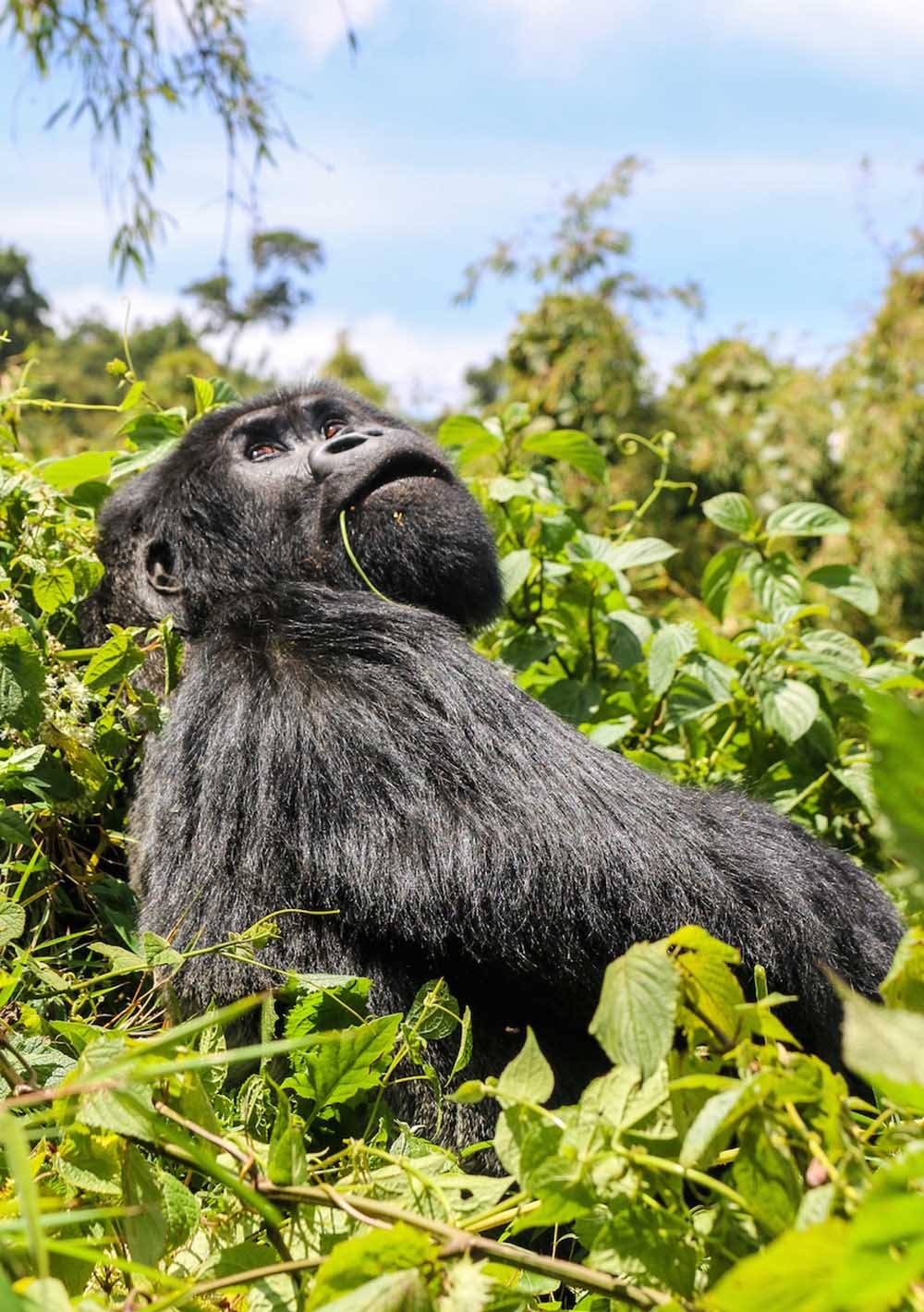 Most people knew nothing about the Rwanda genocide until the 2004 film Hotel Rwanda brought the 1994 tragedy to light. But Gorillas In The Mist, written by legendary primatologist Dian Fossey of her time spent researching and ultimately habituating Rwanda's mountain gorillas to human contact, offered a glimpse of life in "the Land of a Thousand Hills" before everything went to hell.
The autobiography, written before Fossey's murder in 1985, made a huge impact on the wildlife conservation movement. And her emotional descriptions of life with the gorillas in what is now Volcanoes National Park ultimately inspired us to explore Rwanda ourselves in 2015. There are now more gorillas in Rwanda than any other country, and the population there is actually growing thanks in large part to Fossey's groundbreaking work. Reading her book may just inspire you to make the transformative journey for yourself!
From Gabbett of Green Global Travel
9. Sahara: Sahara by Michael Palin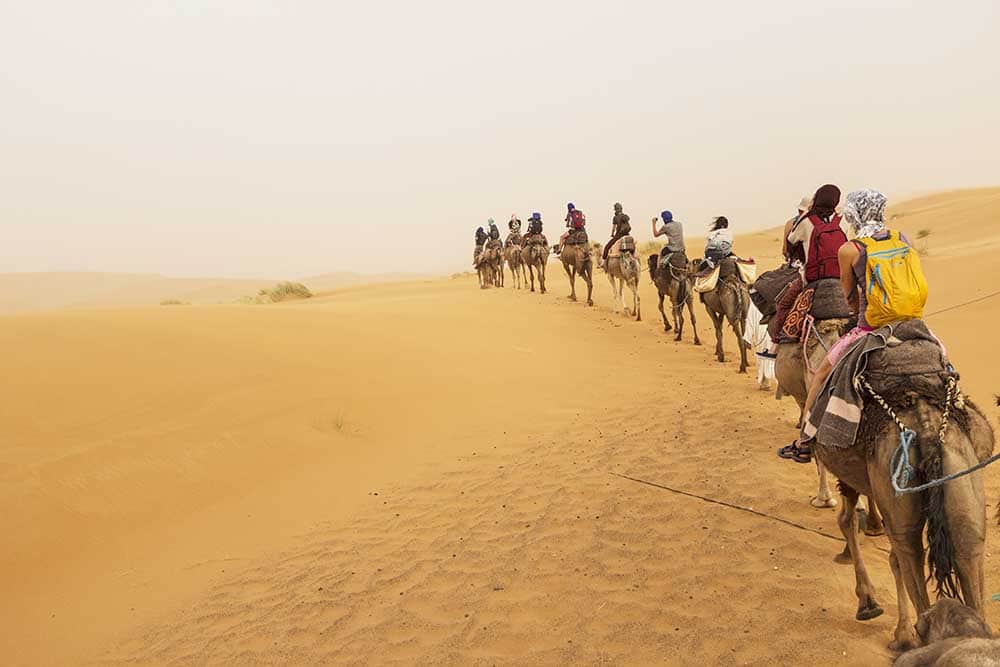 I first read Sahara by Michael Palin as I was setting off on a one-year around the world adventure from Australia to Central America, Europe and Asia. This book details his exploration of the whole Saharan area of Africa, both towns and the desert itself. I found it hugely inspiring and I was soon changing our itinerary to add a trip to the Atlas Mountains in Morocco where we were able to visit the Sahara ourselves. Other places in West Africa are now firmly on my bucket list and I look forward to visiting this region again one day.
From Dive Into Malaysia
10. South Africa: The Power of One by Bryce Courtenay
This is probably one of the top inspirational books I've ever read. It is a story of overcoming in a time of great turbulence and change in South Africa. The Power of One is a memoir of sorts from a young English boy born and raised in a land divided. The struggles he goes through are heartbreaking, and his story of triumph is inspiring. Learning about South Africa was very mind-opening for me, and reading the story from a point of view that was so connected to both sides of the conflict was fascinating. I highly recommend this book if you're planning to visit South Africa.
11. South Africa: Long Walk to Freedom by Nelson Mandela
Long Walk to Freecom is Nelson Mandela's touching autobiography about his life and his struggle for the equality and equal rights of the people in South Africa. This is a country that has been through so much!
Best Travel Books About Asia
12.Burma: The King in Exile by Sudha Shah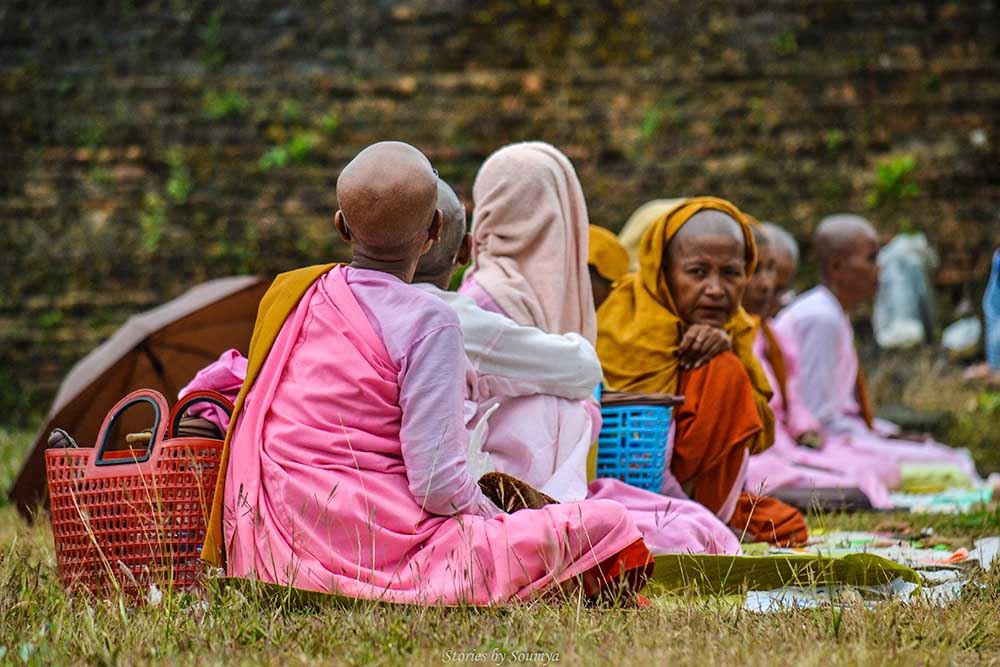 The King in Exile is a book about King Thibaw and Queen Supalayat of Burma who had been deposed and exiled to British-occupied India. The royal family would often reminisce about their days in the Golden Palace of Mandalay and stately journeys down the Irrawaddy. They would furtively hold on to their Burmese rituals while trying to blend in with the Indian-ness around.
As I started digging deeper, I could almost picture the places and the rituals in my mind. The intriguing resplendence of Mandalay, the glistening pagodas of Yangon, and those smiling Thanaka-clad faces beckoned to me until I decided to pack my bags and experience Burma for myself in 2017. Life has not been the same ever since!
From Stories by Soumya
13. Cambodia: The Rent Collector by Camron Wright
The Rent Collector is a moving story set in Cambodia in the worst living conditions imaginable. It's a story of survival, hope, and redemption, and one family's fight for survival.
14. India: White Tiger by Aravind Adiga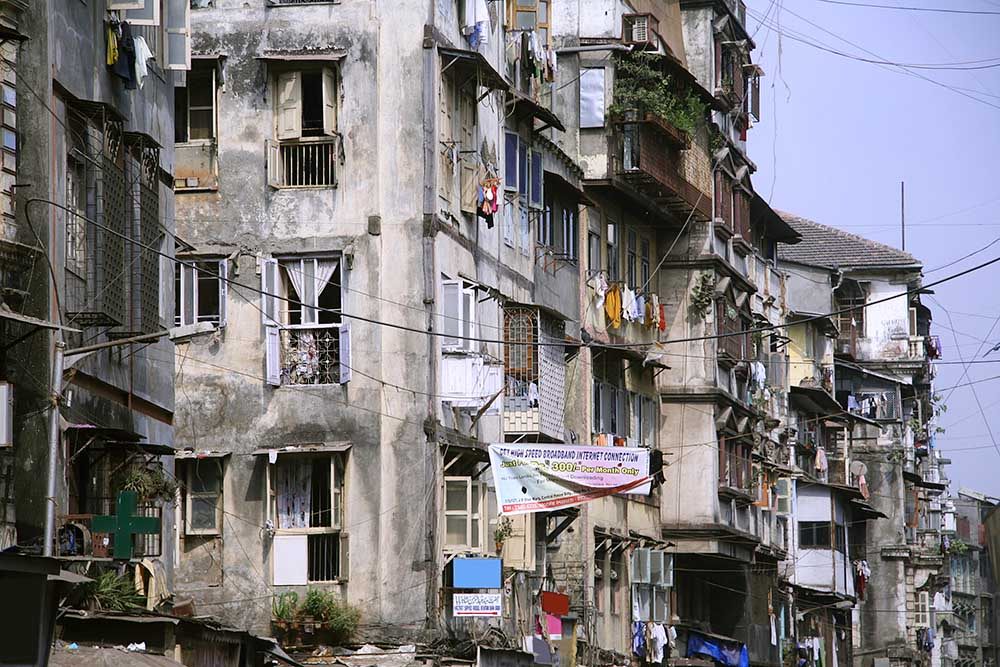 White Tiger, a novel written by Aravind Adiga, is an incredibly captivating book that is hard to put down. The story follows a man from rags to riches in Mumbai, India. A place where the card that is dealt at birth predetermines your existence.  In a system set up for failure, I found myself rooting for the protagonist regardless of the unethical and downright immoral ways he beat the system. The book sheds light on the complex caste system in India. Reading it made me incredibly curious about the intricate workings of the Indian society. It inspired me to embark on a 1-month solo backpacking trip in what is now my favorite country in the world.
From Beard and Curly
15. India: Shantaram by Gregory David Roberts
Lindsay, a convicted bank robber, and heroin addict arrives in Bombay after escaping from an Australian prison.  Intended only to be a step in his journey, Bombay became his home.  Together with "Linbaba", we learn about India – very often the poorest India – as he lost all his money and found himself living in the slums.
He became a slum doctor and much more but… I don't want to spoil the story for you This is a novel, but it owes much of its interest to the Author's first-hand experience, himself an escaped Australian convict.
17. Japan: Memoirs of a Geisha by Arthur Golden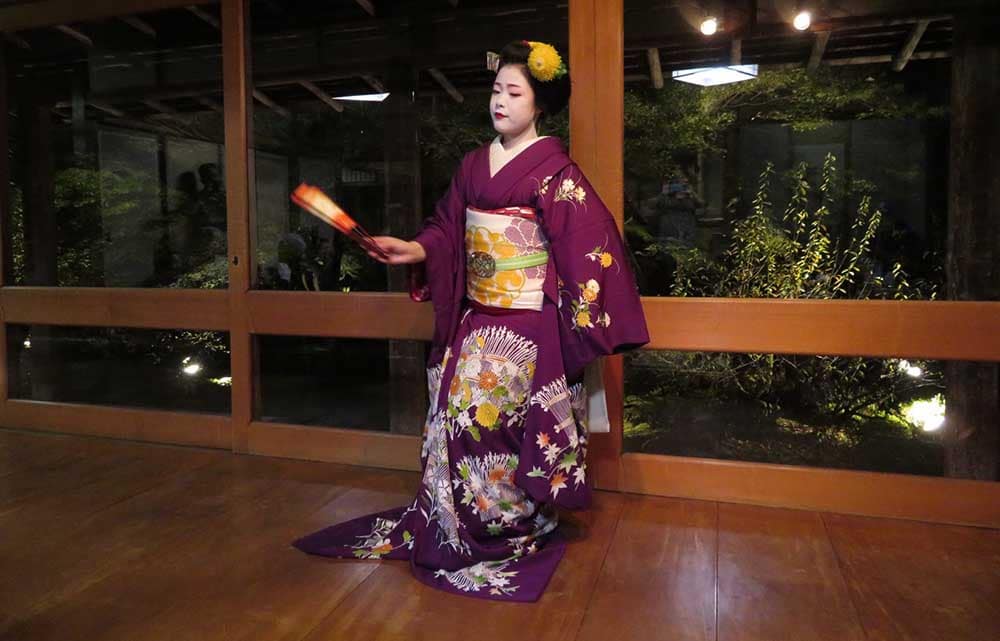 Memoirs of a Geisha is set entirely in Kyoto as Geisha are only found in Japan. There is often confusion around the role of a Geisha. A Geisha is a traditional female Japanese entertainer, who highly skilled in traditional dance and music. The book portrays in detail how committed and difficult the journey is for young girls wanting to become Geishas.
A very high degree of professionalism and restraint is required, meaning these young ladies will miss out on many other experiences of being a modern teenager. These young ladies are very committed and have become a modern icon of traditional and historic Japanese values. The art is dying now and the numbers of Geisha are declining rapidly. A Geisha's training is expensive and their debt must be repaid from her future earnings.
from Our 3 Kids v the World
18. Japan: Shogun by James Clavell
The novel Shogun by James Clavell provided insights into the customs and history of Japan that I found fascinating. Shogun paints a picture of life in 17th century Japan, seen through the eyes of the character John Blackthorne, a British pilot of a sailing ship. Blackthorne observes the rise to power of Tokugawa Ieyasu, who became the military dictator of Japan.
Clavell's book touches on the development of Edo, which evolved into Tokyo and mentions sites of historical interest across the country. The novel inspired me to read further into the life of Ieyasu, and my interest provided the framework of a trip to Japan that encompassed Tokyo, Nikko, and Kyoto.
From Go Eat Do
19. Southeast Asia: A Fortune Teller Told Me: Earthbound Travels in the Far East  by Tiziano Terzani
20. Middle East: The Map of Salt and Stars by Jennifer Zeynab Joukhadar
The incredible parallel journeys in The Map of Salt and Stars, of modern day and ancient girls across the middle east is truly riveting. The description of the landscapes, cities, food, and politics was fascinating!
21. Mongolia: Mongolia by Tim Cope

I can still remember being stuck in peak hour traffic and hearing this young Australian lad talk about his tales of trekking on horseback across Mongolia and through Europe retracing the steps of Genghis Khan. By lunchtime, I had a copy of On the Trail of Genghis Khan in hand. By the end of the night, I was down the deep rabbit hole of Mongolian culture and history. Within a week I was smitten by the world of the Mongols and riding across the steeps, living the nomadic life. As an avid horse rider, it was easy to see this dream come to life. Not even a month after reading the book I had a three-week trek in Mongolia booked and flights ready to go.
From Traveling Honey Bird
Read On The Trail of Genghis Khan
22. Nepal: Into Thin Air by Jon Krakauer

Best Travel Books About Europe
There are so many great travel books about Europe that have made me want to pack up and move there. In fact, I actually did for a year! There are some amazing ones on this list.
Books to Read While Traveling to Greece
28. Crete, Greece: The Island by Victoria Hislop
The Island is a historical novel telling the story of a young woman exploring the history of her Cretan family. She discovers her connection to the deserted island of Spinalonga; one of Europe's last active leper colonies.
I had always thought of Crete as a beach destination, and this book made me want to explore its history as well, even if it was painful. I was also curious about what was left of Spinalonga Island, which made me eager to plan a trip to Crete. When I finally got to go, I felt that my visit was a lot more meaningful thanks to this incredible book.
From: My Path in the World
29. Greece: My Family and Other Animals by Gerald Durrell
Possibly my greatest inspiration for visiting Greece, the hilarious, real, and quirky Durrell family will make you fall in love with Greek culture and with the island of Corfu. The Durrell family moves from England to Corfu after being frustrated with the monotony and expense of their life. Unhappy with the education of her children and with the lifestyle in England, the Durrells find life on Corfu a little more difficult (goodbye electricity and running water), but at the same time gain an appreciation of life on this beautiful island.
My Family and Other Animals is written by Gerald, the youngest Durrell child, and it's delightful seeing life on Corfu through a child's eyes. After reading this book I knew I just had to get to Corfu. After doing some research on the Ionian islands, I decided to visit Kefalonia, which is supposed to feel more like Corfu did back in the days of the Durrells (the 1930s), and I would have to agree. We shared the road with goats many times and had the crystal clear waters of the Ionian Sea all to ourselves. We shopped at the markets and lived a simpler life during our time on Kefalonia.
Read My Family & Other Animals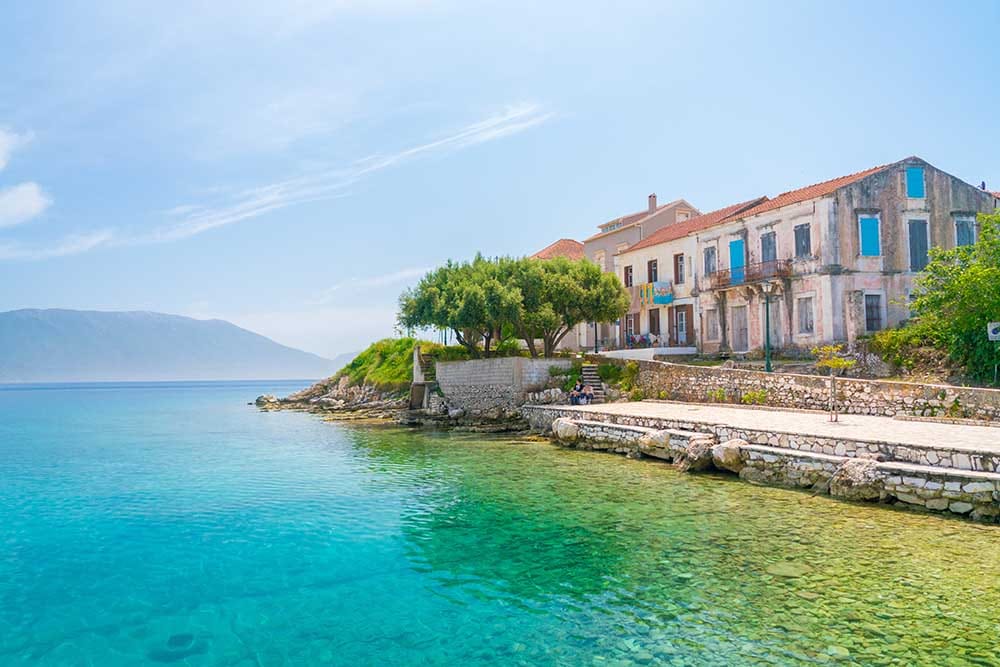 30. Kefalonia, Greece: Corelli's Mandolin by Louis Bernieres
The inhabitants of this sleepy little island in the Ionian sea find themselves caught in the middle of world-altering history as WWII comes to their doorstep. This beautiful and tragic story of star crossed love brings the past to life and the stunning island of Kefalonia will be on your bucket list as soon as you read Corelli's Mandolin.
Books to Read While Traveling to Ireland
31. Ireland: Ireland by Frank Delaney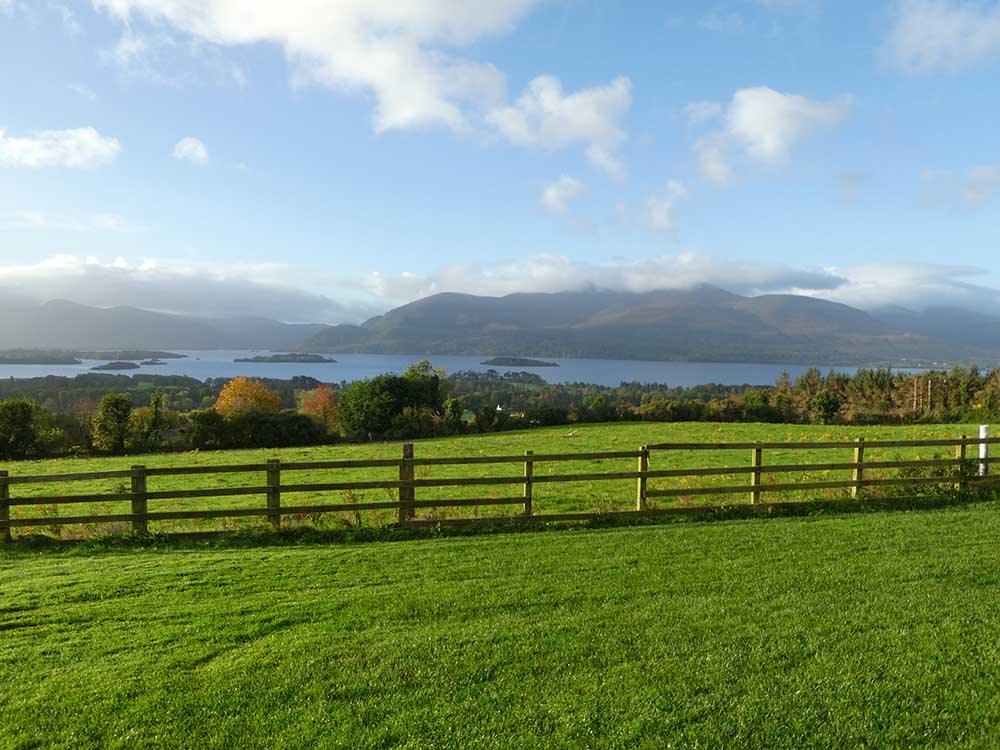 I've always been one to find travel inspiration in books, so it isn't unusual to pick up a novel set in a destination we are traveling to in the near future. About thirteen years ago, I picked up the book Ireland: A Novel by Frank Delaney. The cover seemed intriguing, it told the tale of a storyteller who travels the country, sharing fables and tales of Ireland's history through the years.
The author weaves a magical story of a nine-year-old boy who is enchanted with this man's stories after he mysteriously shows up at the child's home in rural Ireland in the early 1950s. It sets the stage for the boy pursuing the storyteller over the years because he wants to know the story of this man's life. Readers can't help but be swept away by the Irish mythology and fables woven into the fabric of this book. It was one of my first introductions to Ireland, and it continues to be the basis for me returning time and time again.
From Kids Are a Trip
32. Cork, Ireland: West Cork by Jennifer Forde and Sam Bungey
Ok so this is not really a book, but an Audible listen that was so intriguing. It reads more like a podcast than an audiobook, with interviews and speculative rambling, but the story is a great mystery while the characters warm your heart to the Irish countryside.
Books to Read While Traveling to Italy
33. Cinque Terre, Italy: Beautiful Ruins by Jess Walter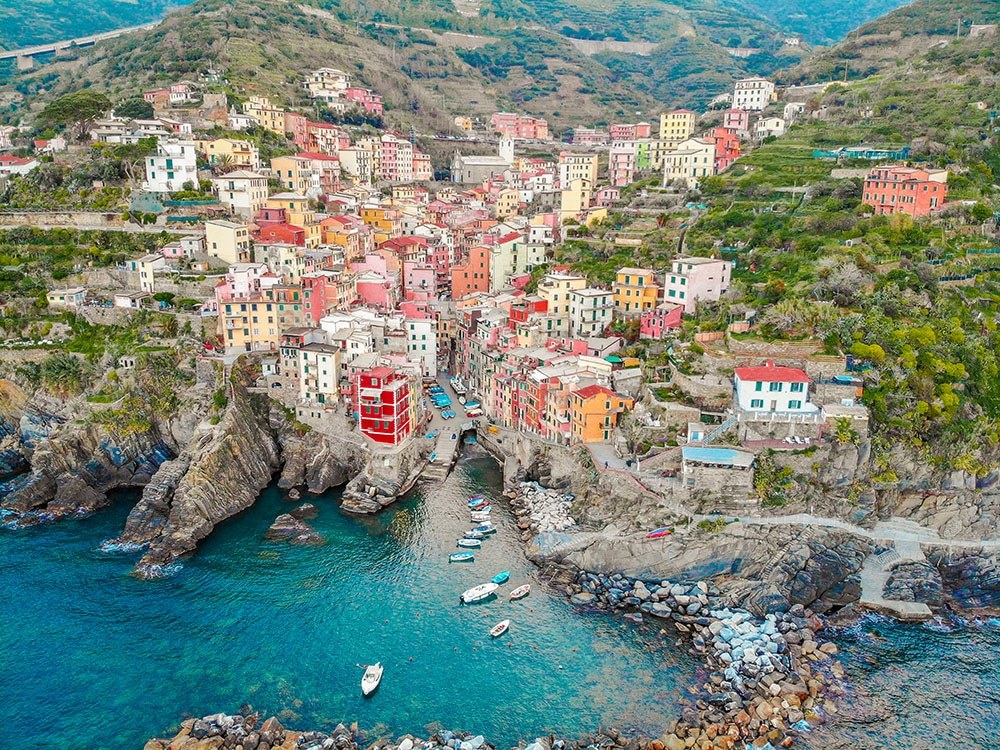 I ordered Beautiful Ruins by Jess Walter after hearing friends talk about their time hanging out in Cinque Terre. My husband and I were already planning on visiting Tuscany with his family so Italy was already on my mind. After reading about this quaint little place right on the water with so much history, I just knew we had to visit!
I even brought the book to re-read once we got there. The book gave me high expectations for these little towns and I'm so happy that Cinque Terre lived up to them! We even met a few interesting characters!
From Marcie In Mommy Land
34. Italian Alps & Milan: Beneath a Scarlet Sky by Mark Sullivan

This was truly an incredible book, and the best part about it is that it's true! Beneath a Scarlet Sky follows the life of …. an Italian boy from Milan at the beginning of the book, a human smuggler by his teens, and a spy for the Italian resistance helping to defeat the Nazis by the end of the book.
I found his story so fascinating and think it's actually a miracle that he survived the war! His incredible feats of bravery both in Milan and on the Italian/Swiss border near Lake Como were brought to life when we visited this magnificent area of Italy. It's now one of my favorite places in the world. I hope you make it there! Read 5 reasons Lake Como should be your next family vacation.
35. Naples: My Brilliant Friend: by Elena Ferrante
My Brilliant Friend and its sequels are about two girls growing up in post-WWII Italy. This book brings the city of Naples, Italy to life as it follows the evolution of the city along with the evolution of their friendship over a span of 60 years.

36. Pompeii, Italy: Pompeii by Robert Harris
37. Rome, Italy: Four Seasons in Rome by Anthony Doerr
38. Rome: Angels and Demons by Dan Brown
39. Rome, Italy: From Sand and Ash by Amy Harmon
This beautiful story set in Rome during WWII chronicles the role of the Catholic church during this time as they put differences aside and provided aid to the Jews. It's a sad and heartbreaking tale, but the history is fascinating. The book mentions many neighborhoods in Rome that are still there today. It was fascinating visiting Trastevere and the Jewish quarter in Rome after reading From Sand and Ash.
40. Venice, Italy: The City of Falling Angels by John Berendt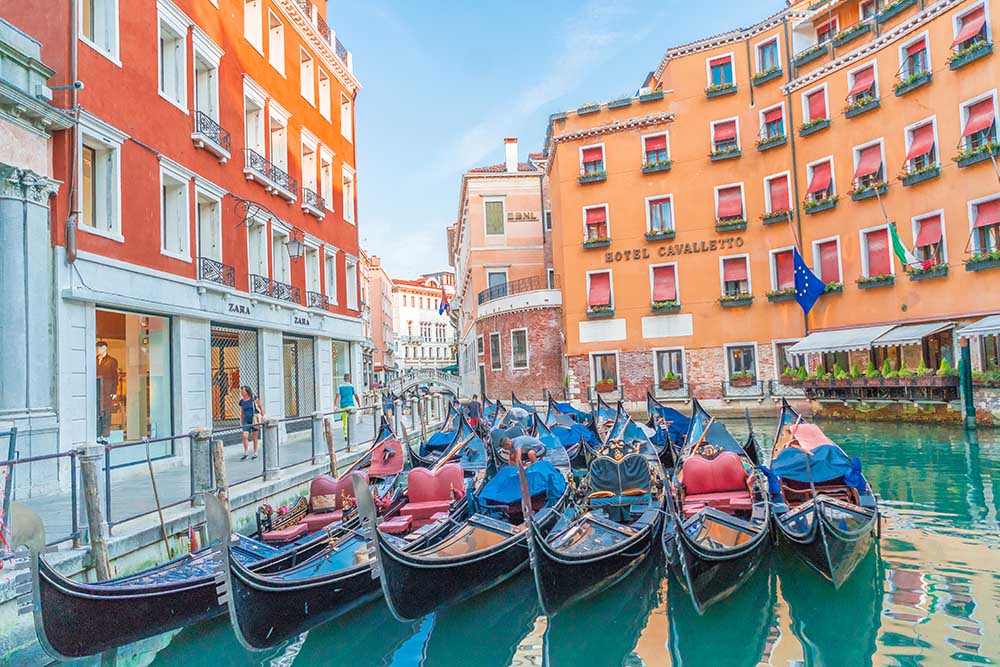 46. Saint-Malo, France: All the Light We Cannot See by Anthony Doerr
All the Light We Cannot See is a beautiful historical fiction set in the coastal town in Northern France during WWII. It follows a girl who has been blind since childhood. She moves from Paris to San Malo and must learn to navigate this walled stone city alone while her father is in a Nazi prison all while helping to send messages to the allies. At the same time, it follows the story of a young Nazi soldier. It's an interesting read and inspired me to visit the town of Saint-Malo which is now a bustling beach town with a fascinating past. Saint-Malo is one of my favorite day trips from Paris. 
47. Southern France: The Count of Monte Cristo by Alexandre Dumas
This classic is such a good read, but it was the descriptions of the destinations in The Count of Monte Cristo that I loved. Paris, Marseilles, Rome, Monte Cristo, Greece, and Constantinople were all places that Dumas brings to life with his descriptive writing.
Read The Count of Monte Cristo
48. France: The Three Musketeers by Alexandre Dumas
Another classic by Alexandre Dumas, The Three Musketeers takes place in 17th century France during the reign of Louis XIII. It's a gripping and exciting tale and the descriptions of Paris during such a turbulent time is fascinating.
Books to Read While Traveling to Spain
49. Spain: The Pilgrimage by Paulo Coelho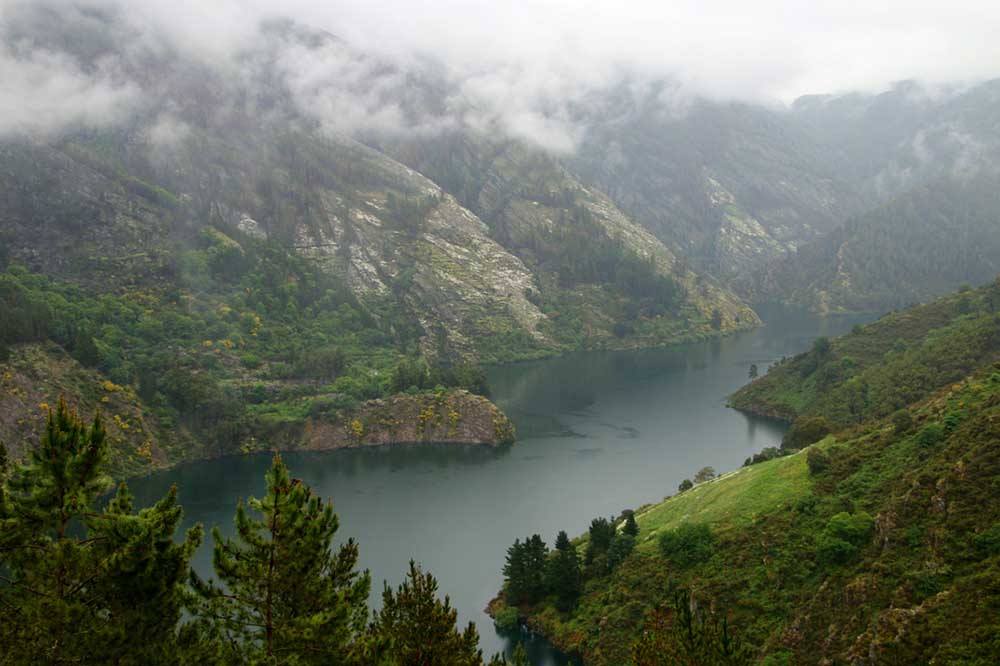 The Pilgrimage, a novel by a famous Brazilian writer Paulo Coelho was one of the reasons I became interested in the Camino de Santiago a famous pilgrimage route in Spain that goes to the cathedral in Santiago de Compostela where the body of apostle St.James is believed to be buried. The novel is written in a typical for Coelho style, a mixture of real facts, author's imagination, legends, and beliefs.
The book tells readers about Coelho's experience of walking the French route of the Camino de Santiago together with his friend and mentor. The author reveals the reasons he decided to walk the Camino, things he learned about himself and people in general during the pilgrimage, curious events and interesting encounters that happened on the way. The Pilgrimage is not a kind of book that will help people to plan the walk, there is no practical information or details, it's rather an inspirational novel that might encourage readers to walk the Camino de Santiago.
From Stingy Nomads
Books to Read While Traveling to Russia
53. Russia: The Big Red Train Ride by Eric Newby
The Big Red Train Ride by Eric Newby was written in 1977 when traveling through Russia (USSR)) was very different than now.  However, despite him describing many difficulties associated with being behind the Iron Curtain, this book totally made me want to take the train ride.  The idea of starting in Beijing and going all the way across the steppes of Siberia to Moscow in one incredible week just sounded so cool!  So, I decided then and there that I would follow in his footsteps and do it too.  I have to say that my actual ride on the Trans-Siberian was less fraught with bureaucracy than Newby's, and I loved every second of it!
From Travel Collecting
54. Russia: Crime and Punishment by Fyodor 

Dostoevsky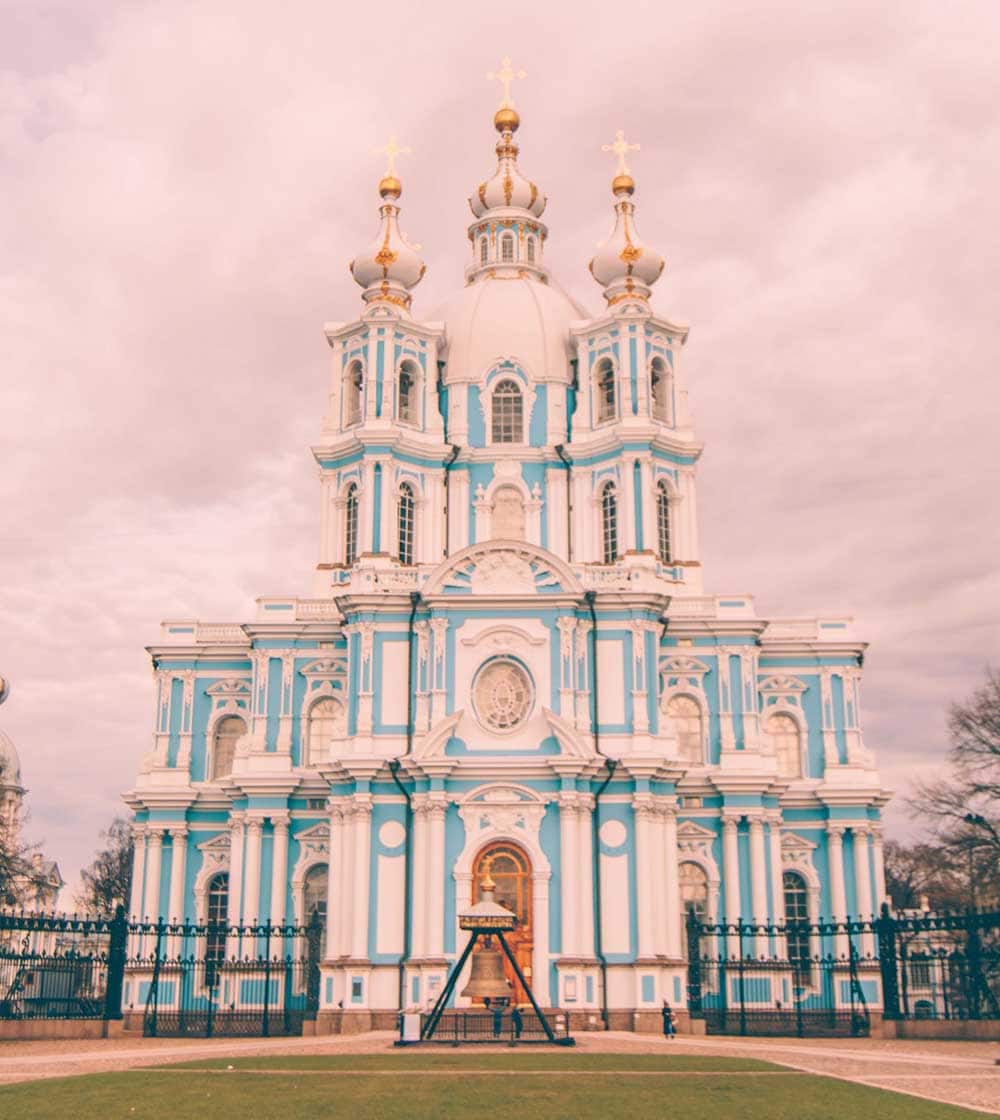 I first visited Saint Petersburg at the age of twenty-seven which, given that I am Russian, is a little embarrassing. But hey, Russia takes up 1/6th of the planet Earth, so going places takes time, in my case — almost three decades. 
The dream of visiting Russia's cultural capital was born at school, at history and literature classes. And one of the first novels to bring the image of Saint Petersburg to life was Dostoevsky's Crime and Punishment.
To say that Crime and Punishment inspired me to visit Saint Petersburg is not entirely accurate, though. Usually, novels that inspire you to visit places present the said places as beautiful, charming, or romantic. That is not the case with Crime and Punishment. Dostoevsky's Saint Petersburg with its narrow filthy streets and grim courtyards is dirty, gloomy, and depressing. In fact, the city is the reflection of the main character's emotional state, as well as one of the factors that push him into committing the crime. 
Upon reading the novel, I didn't fall in love with Saint Petersburg — I doubt anyone could — but it did wake my curiosity. I wanted to walk the same streets as Raskolnikov, to see the house where he lived, as well as the house of Dostoevsky.
Mind you, the novel was written in the XIX century, and the city has changed a lot. If you visit in summer, Saint Petersburg is a marvelous place to be. Late fall and winter are pretty grey, cold, and gloomy, though.
From That's What She Had
55. Russia/Ukraine: Between East and West: Across the Borderlands of Europe by Anne Applebaum
One of the books that inspired me to visit the new place was Between East and West: Across the Borderlands of Europe by Anne Applebaum.  It tells the story of the author's journey along the western border of the collapsing Soviet Union and shows the variety of cultures, nations, and religions she stumbles across. While most of the places were familiar to me, the part about Chernivtsi, now Ukraine, intrigued me so much that a few months later I traveled to the city. It was amazing, everything that I expected and more. Chernivtsi is one of the most beautiful and underrated cities in Ukraine, with a rich multicultural history and stunning Central European architecture. Fun fact: Mila Kunis was born in Chernivtsi before moving to the US!
From My Wanderlust
Best Travel Books About North America
There are so many great travel books that inspire me to travel across my own country, it was hard to narrow it down!
65. Alaska: The Great Alone by Kristin Hannah
While I did find The Great Alone slightly depressing, with plenty of domestic abuse and child neglect to go around, Kristin Hannah's descriptions of Alaska were truly beautiful. The necessity to survive and the most basic human comforts barely being met, all while falling in love with this inspiring land. She nails that feeling that anyone who has ever traveled to Alaska knows; that connection with nature that you feel when you're there, and the reluctance to leave it.
66. Canada, Prince Edward Island: Anne of Green Gables by Lucy Maud Montgomery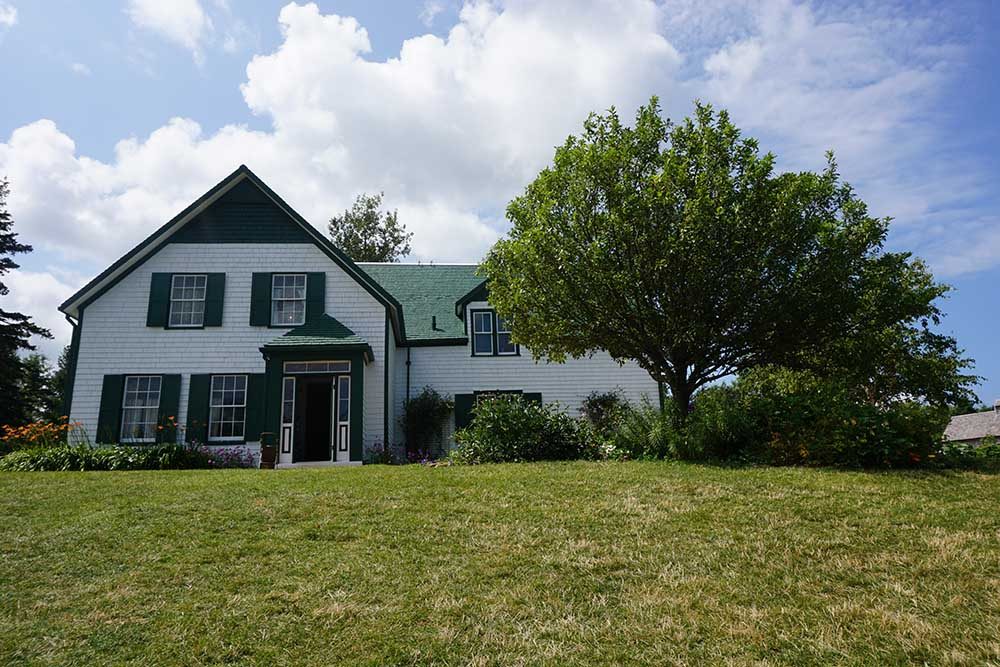 I first read Anne of Green Gables, Canadian author Lucy Maud Montgomery's novel about a spunky red-headed orphan living on Prince Edward Island, when I was perhaps 11 or 12 years old. At the time, travel was something that existed only in my imagination but I longed to visit the island where Anne's adventures took place.
Twenty years went by before I finally visited PEI and it not only lived up to but exceeded my childhood expectations. The red sand beaches, the Haunted Woods trail, Green Gables – all were just as I had imagined when reading the book so many years earlier! We have traveled to PEI many times since and visiting the various Anne attractions is always on our itinerary. My daughters have grown up with Anne of Green Gables and some of our happiest family travel memories involve Anne and her beloved island.
From Gone With the Family
67. Cuba: Next Year in Havana by Chanel Cleeton
Set both in modern-day Cuba and old Cuba during the revolution, during Fidel Castro's struggle for power, Next Year in Havana follows the parallel lives of grandmother and granddaughter as they both find ….love and struggle to find their place in the Cuba of their time. This book is both moving while also very educational without sounding like a history book. I learned so much about Cuban history and its current struggles as a changing country.
68. Mexico: King, Warrior, Magician, Lover by
69. Missouri: Tom Sawyer & Huckleberry Finn by Mark Twain
Best Travel Books About Oceania
I still have not made to Oceania! But these books sure are inspiring to make it a priority on my bucket list!
75. Australia: In A Sunburned Country by Bill Bryson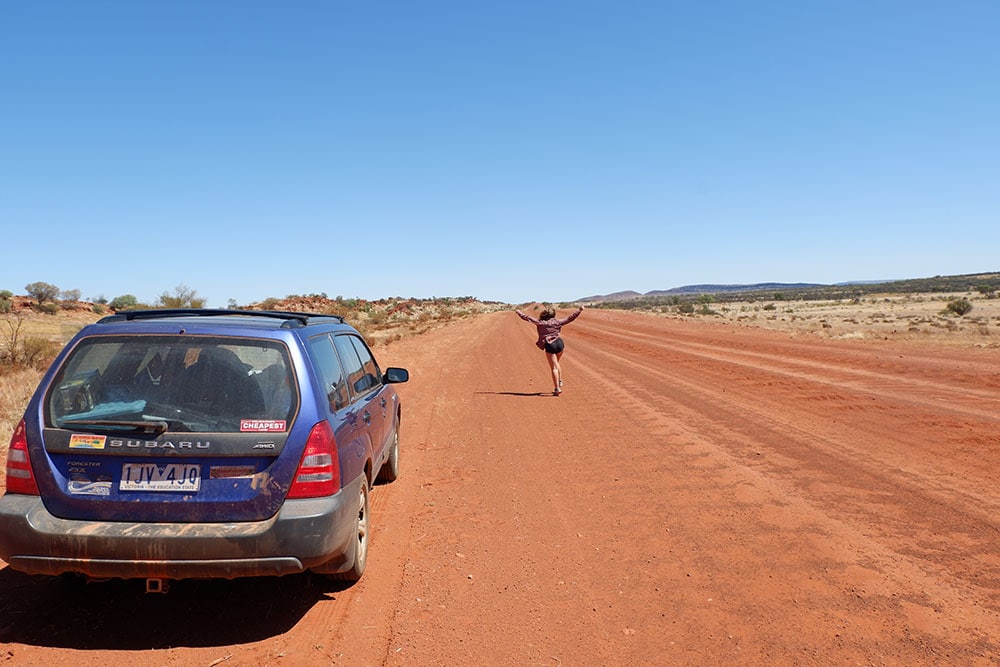 I've always been a big fan of Bill Bryson; and when I read In a Sunburned Country (originally called Down Under), I knew that I had to get out to Australia. Just like Bill, I found the country fascinating – the dramatic weather, the range of terrains, bizarre stories and amount of lethal animals made me magnetically drawn to this country.
So I embarked on a backpacking trip around Australia in September 2016, going to many of the places that Bryson recommended. I used his book as an unconventional travel guide, visiting spots and comparing my experiences to the one that Bryson had. We have a very similar sense of humor, so I often found we'd have the same thoughts about different places in the land Down Under!
From Claire's Footsteps
76. Australia: Wrong Way Round by Lorna Hendry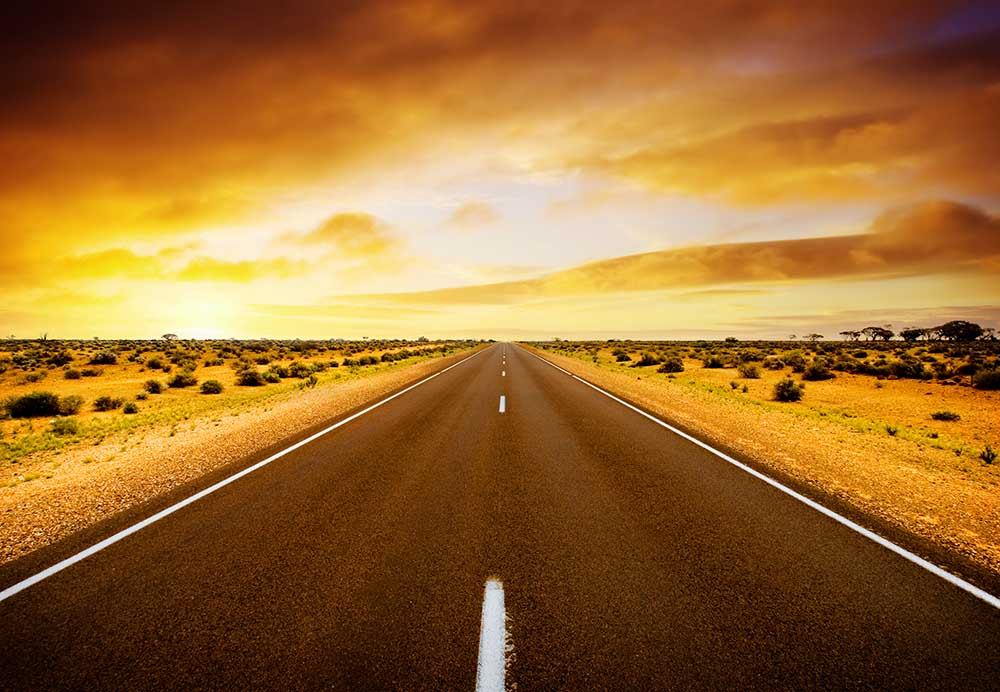 Having never stepped foot in a caravan, we've decided to head off on an 8,000km outback tour of Australia in March in a small off-road caravan. To get a grip on the reality of doing this with the kids, I found the perfect book Wrong Way Round by Lorna Hendry.
79. New Zealand: The Bone People by Kerri Hulme
The Bone People is captivating and a good education in both the Maori and European inhabitants of New Zealand. With a great storyline and poetic writing, Hulme sweeps you into the world that is New Zealand. There's a great Maori glossary to help you out as well.
Best Travel Books About South & Central America
There are so many incredible places to visit in South and Central America, and these most inspiring books really make me want to go even more!
82. Chile, The Straits of Magellan: Over the Edge of the World by Laurence Bergreen
Best Travel Books for Kids and Teens
One thing I love about traveling with kids is teaching them about the world not only through travel but also through books! These are some of our favorite books to read while traveling the world.
These two books White Fang and The Call of the Wild, both by Jack London portray life in the harsh surroundings of the Yukon and Northwest Territories in Canada, and also in Alaska during the Klondike Gold Rush of the early 1900s. We read both of these books during our RV trip to Alaska with the kids. Both books are written from the perspective of the dogs, which my kids found fascinating. London does an incredible job of describing life in this harsh but beautiful environment.
99. Peru: The Secret of the Andes by Ann Nolan Clark
The Secret of the Andes is an incredible story about an Incan boy who lives in a small village in a little valley high in the mountain tops of Peru. The boy, Cusi, who lives with a llama herder, discovers that he is of royal blood. His adventures in the mountains really paint a beautiful picture of Andes and of life in Peru.
100. Africa: A Long Walk to Water by Linda Sue Park
My 12-year-old daughter first recommended this book to me after reading it in school. She said we should read it as a family. A Long Walk to Water is based on a true story and follows two 11-year-olds in Sudan, one in 2008 and one in 1985, whos lives intersect in an amazing way. A Long Walk to Water is so moving and will give you major wanderlust to see Africa.
A Long Walk to Water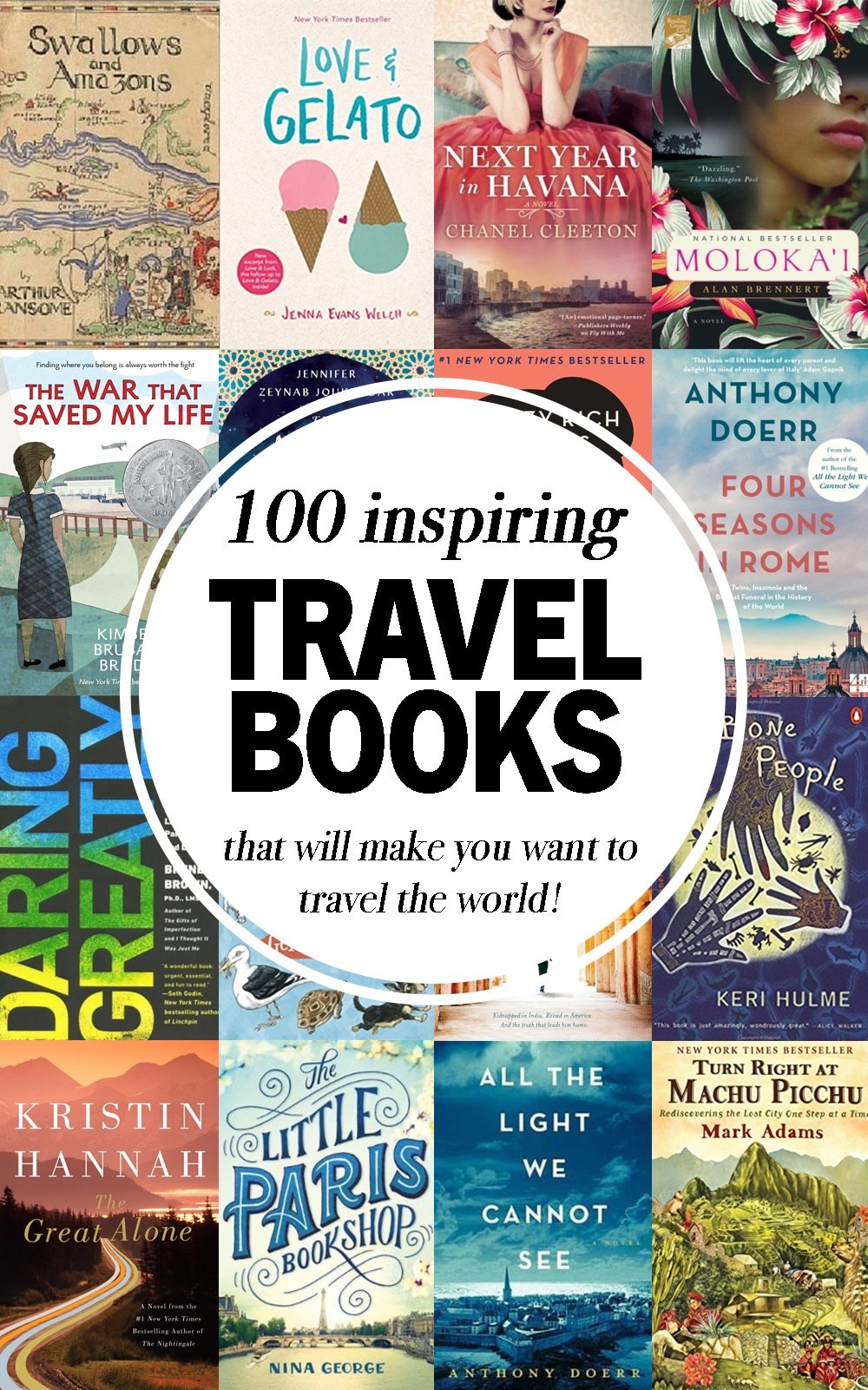 Have you read any books that have inspired you to travel the world? I'd love to hear about them! Connect with me on Facebook or Instagram and let me know.