Wondering what to do in Tokyo? Discover the best sites and most exciting things to do in Tokyo Japan.

What to do in Tokyo Japan
No trip to Japan would be complete without visiting the capital city of Tokyo. As polite, respectful, and mild-mannered as the Japanese are, it can also be a fun and quirky culture. Tokyo is definitely evidence of this. This huge city is full of light, color, and craziness all around contrasted by serious businessmen and women bustling on their way to work and serene ancient temples and shrines.
If you're going to Japan and seeing more than just Tokyo, explore my Japan first timer's guide and itinerary.
Getting Around Tokyo
Getting around Tokyo is easy, especially if you plan on having a phone with your service turned on or using a portable WiFi device. If you're using a Japan Rail Pass, the Tokyo metro will be covered. Read more about why you may NOT want to use your JR Pass in Tokyo here. You might end up wanting a Tokyo Metro Pass and using your Japan Rail Pass for the rest of the country.
Where to Stay in Tokyo
I was lucky enough to have military friends who hosted us in the military hotel in Tokyo, which was very affordable. But for the rest of our trip we stayed in Airbnbs or Hotels. See this great list of where to stay in Tokyo and where to stay in Tokyo with kids.
What to Eat in Tokyo
One of the best things to do in Tokyo is to try ALL the food! Seriously, this city is a foodie paradise! You can find anything from gourmet steak to quirky desserts! Be sure to read this guide to food in Japan.

What to do in Tokyo Japan
There are so many things to do in Tokyo. It could possibly take you a lifetime just to get through the list of this big city. I was there for only a week and was able to see a lot, but could have stayed forever, I loved it so much! But these were my favorite things to do in Tokyo Japan:
Harajuku
If you want to see some wacky sites, be sure to head to Harajuku for some sugar and fun. Known for its funky shops and sugar overload, Harajuku will overstimulate your senses and have you laughing at the same time! It's just one of the craziest things to see in Tokyo and you will not forget it!
Keep an eye out for some amazing Japanese street fashion, also known as Harajuku style. Harajuku style is a fun, colorful mix of punk and pink that is very popular among Japanese teenagers seen mainly around the Harajuku district.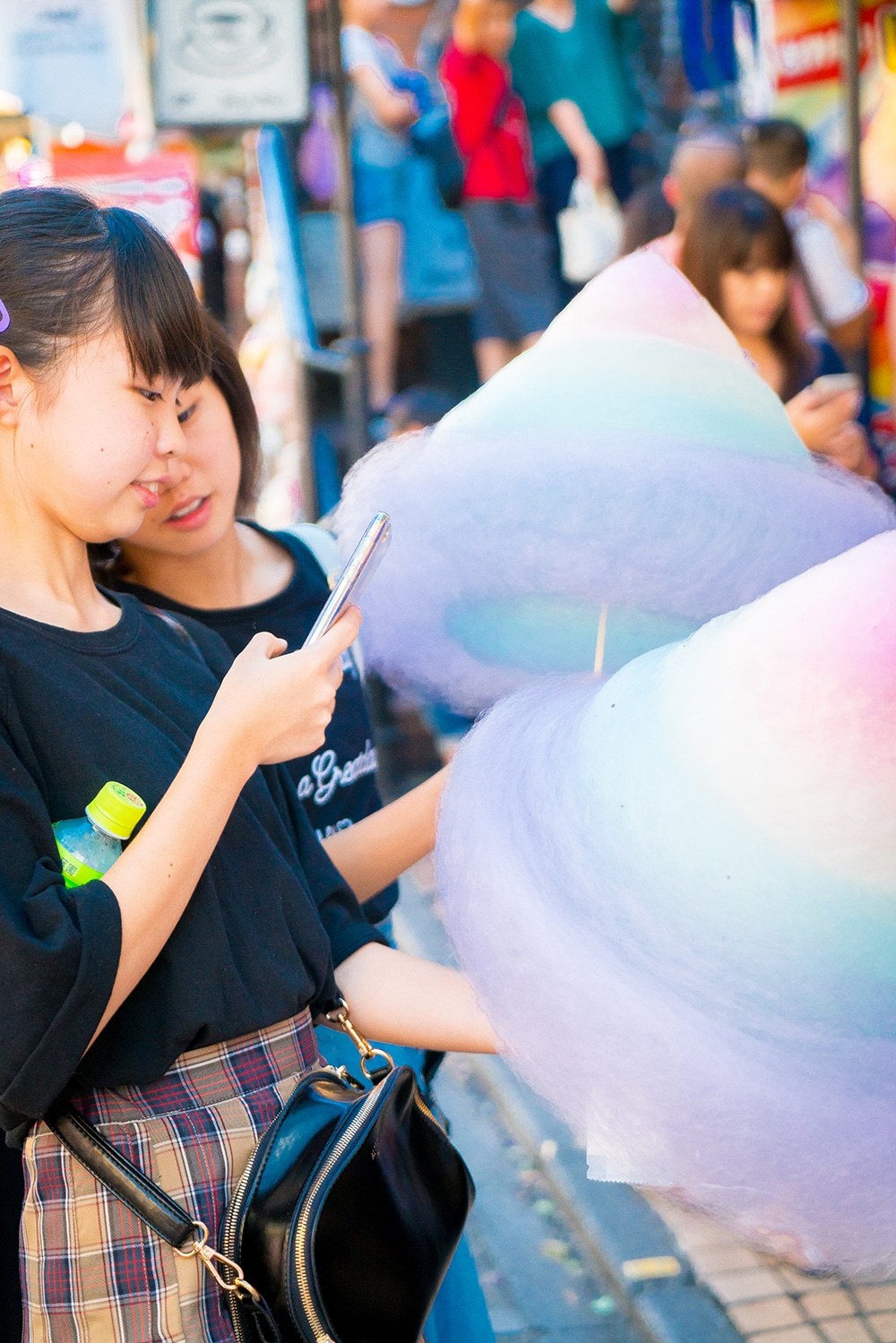 You can find the main street for Harajuku on Takeshita street, which will be teeming with Harajuku girls, funky shops, and colorful food!
Some of my favorite stops in Harajuku were the giant rainbow cotton candy, rainbow ice cream, rainbow slushies, and jiggly Japanese pancakes from Rainbow Pancake.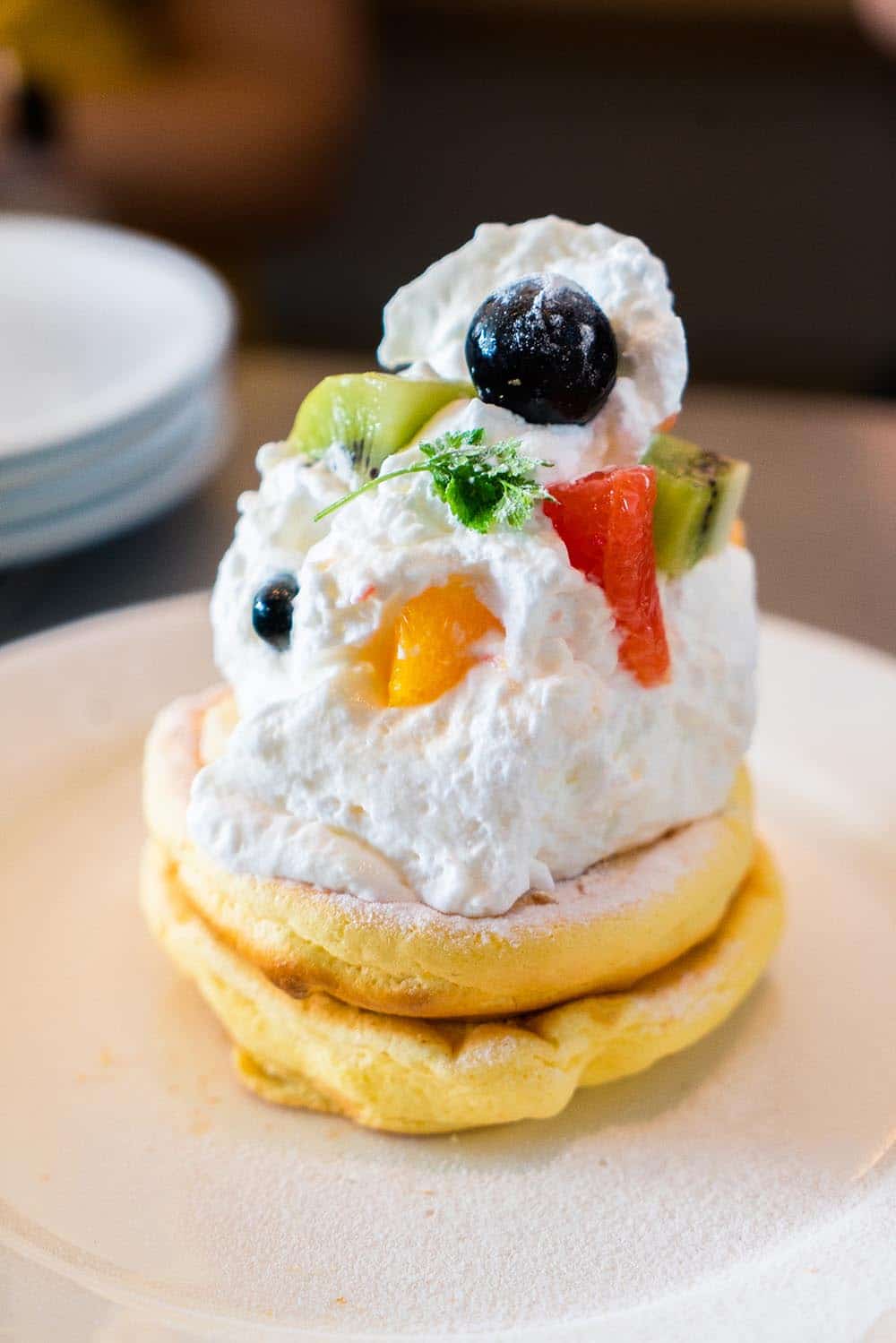 You may hear a lot of Japanese saying "kawaii," this just means "cute."
Be sure to check out these incredible places to have high tea in Tokyo too!
For a list of foods you MUST try in Japan Read my Japan Food Guide Here: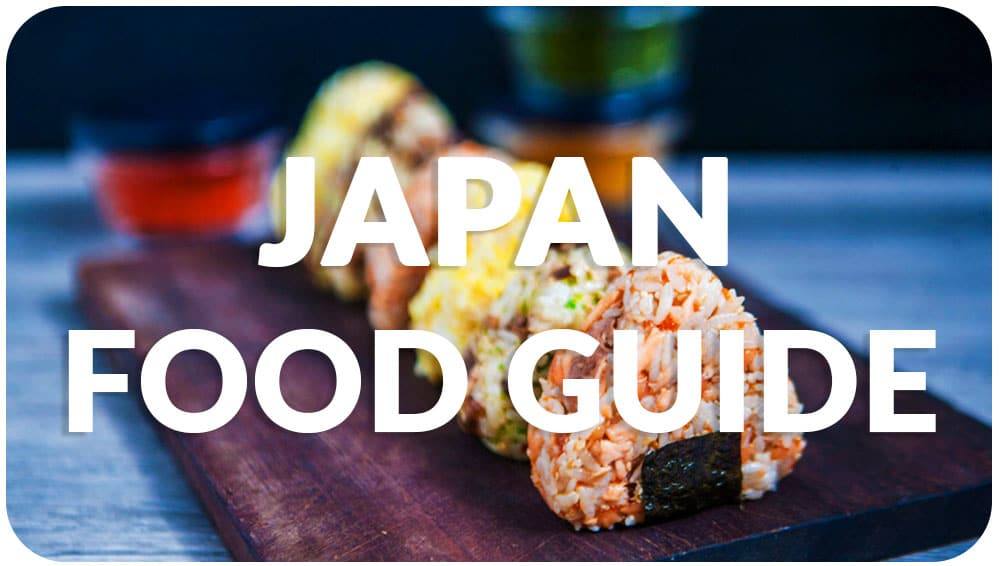 Take a Cooking Class in Tokyo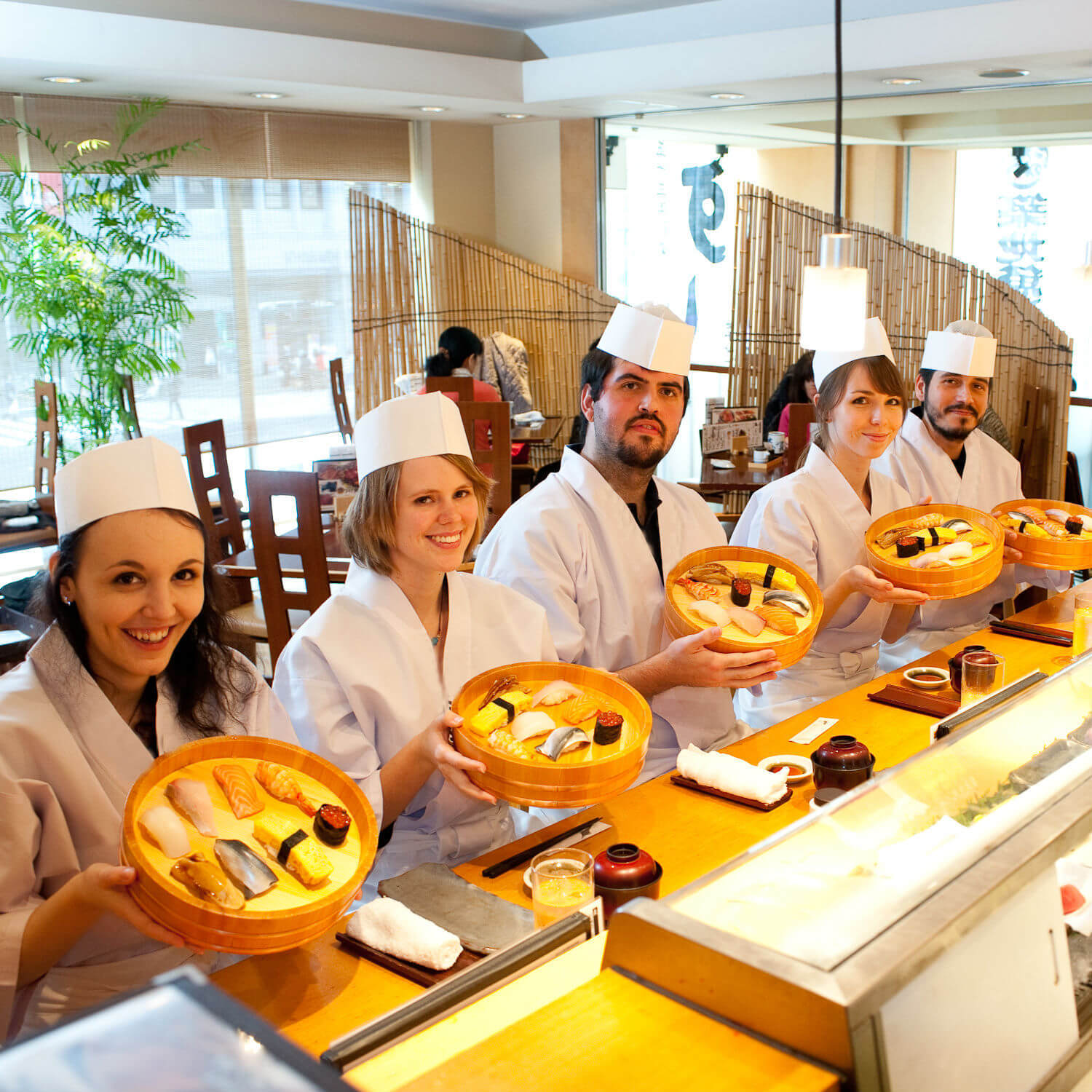 Even better than eating all the amazing food in Tokyo is learning how to make your own Japanese food! These are a few of my favorite in-home cooking experiences in Tokyo:
Noodle & Ramen Making
Gyoza Making
Udon Noodle Making
Sushi Roll Workshop
Meiji Shrine
In the heart of the city, right next to Harajuku lies Tokyo's Meiji Shrine and temple. Covering 170 acres of beautifully forested land, the Meiji Shrin complex is sort of like Tokyo's Central Park. The original shrine was constructed in 1920, destroyed in the air raids during WWII and rebuilt in the 1950's.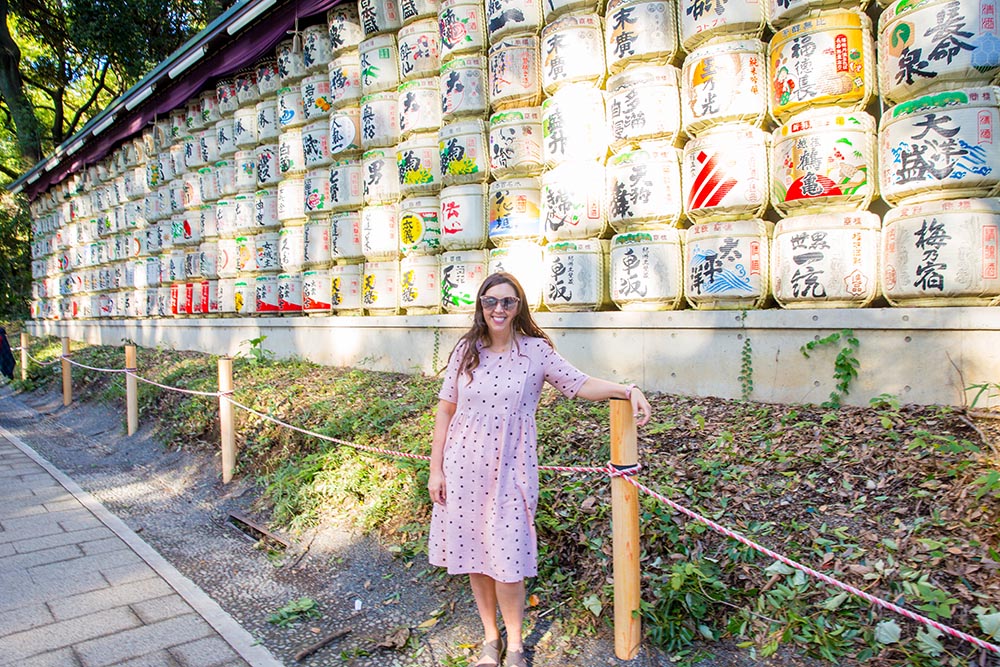 When you visit Tokyo be sure the visit the Meiji Shrine and leave a prayer or well wish on the wall. Also be sure to check out the beautifully covered sake barrels.
Mario Kart Tokyo
One of the most fun things to do in Tokyo was the Mario Kart Tokyo tour, also known as "Maricar." We dressed up in Mario costumes and drove go-carts around the streets of Tokyo. I'll be honest, to the mom in me, this felt a little unsafe, driving on the freeway with no helmets, etc. but it was such a blast! I was laughing the entire time, it was just so crazy! I'd say this is one of the top 10 things to do in Tokyo.
Mario Kart is a bit of a splurge, but honestly, this is a once in a lifetime experience and one you don't want to miss in Tokyo! You can book your Mario Kart Tokyo tour here. I've been dying to take my kids back here and do this, it's a perfect thing to do with teens in Tokyo if they're 16+ and have a driver's license and international driver's permit.
Note: You must be 16 or older and have an international driver's permit. You can easily get one of these for $20 at any AAA office. 
Digital Art Museum teamLab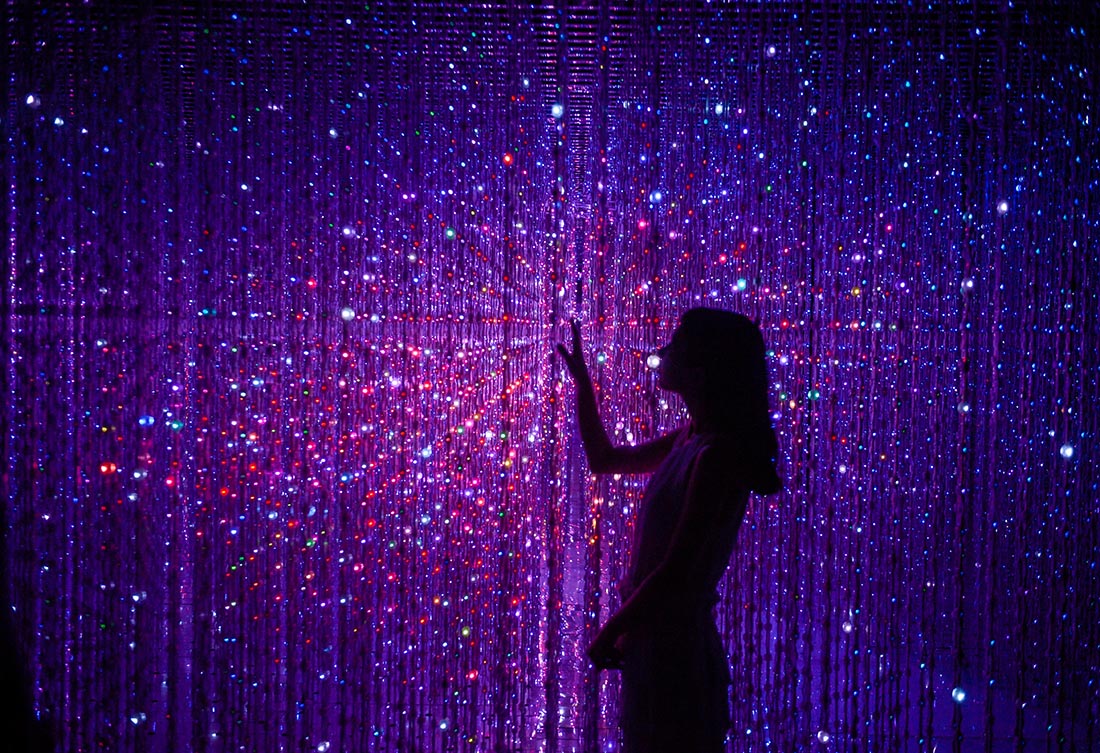 This one of a kind digital art museums is one of my favorite things to do in Tokyo. Not only can you get some really cool pictures, but it is also a great place to go to escape the heat of the summer or cold of the winter. Wander 100,000 square feet created with 520 computers and 470 projectors. The digital art will take your breath away! You can book your tickets here.
Shibuya Crossing
This is one of the top things to do in Tokyo! Considered the busiest crosswalk in the world, hosting 2.4 million passengers a day, Shibuya crossing is a must do in Tokyo. I highly recommend going at night as this is when it's the busiest and most exciting. Cross it a few times and take a video to say you've done it. It's quite the experience. When you book a Mario Kart Tokyo tour you can also book the route that goes through Shibuya crossing, which I highly recommend!
Catch a Bird's Eye View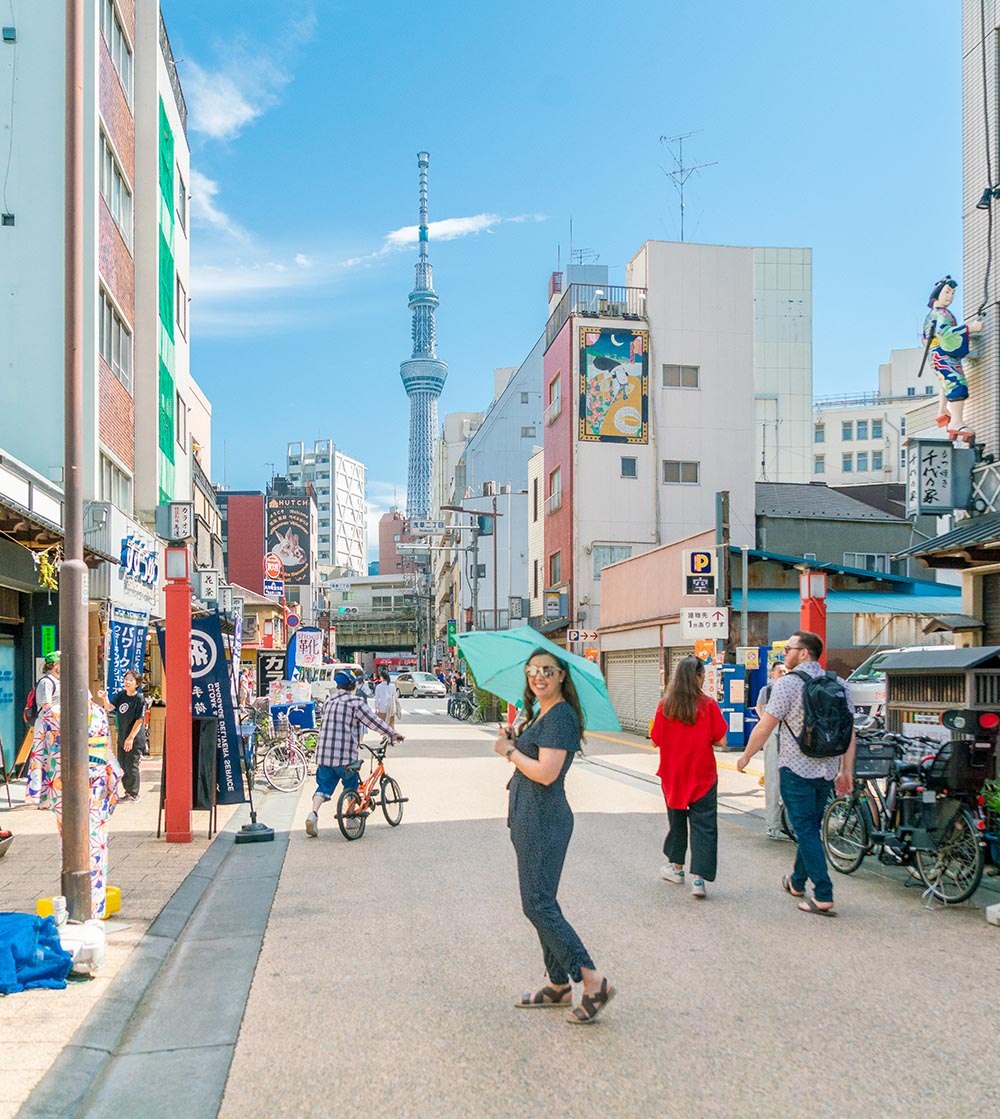 There are several places in Tokyo to get a good view of the city. Tokyo Tower and Tokyo Skytree are the most famous. You'll recognize Tokyo Tower from almost any picture of Tokyo as the iconic Japanese Eiffel Tower. Another good option is the Tokyo Skytree which is the tallest tower in the world and the second tallest structure, second only to the Burg Kalifa in Dubai. Both towers cost around $20 USD to enter and I think they're worth the experience.
Shinjuku
Shinjuku feels like the Vegas of Tokyo. It's a little wild and very bright and colorful. Go at night to see all the lights. You'll find a lot of interesting themed restaurants and shops here like the Robot Restaurant.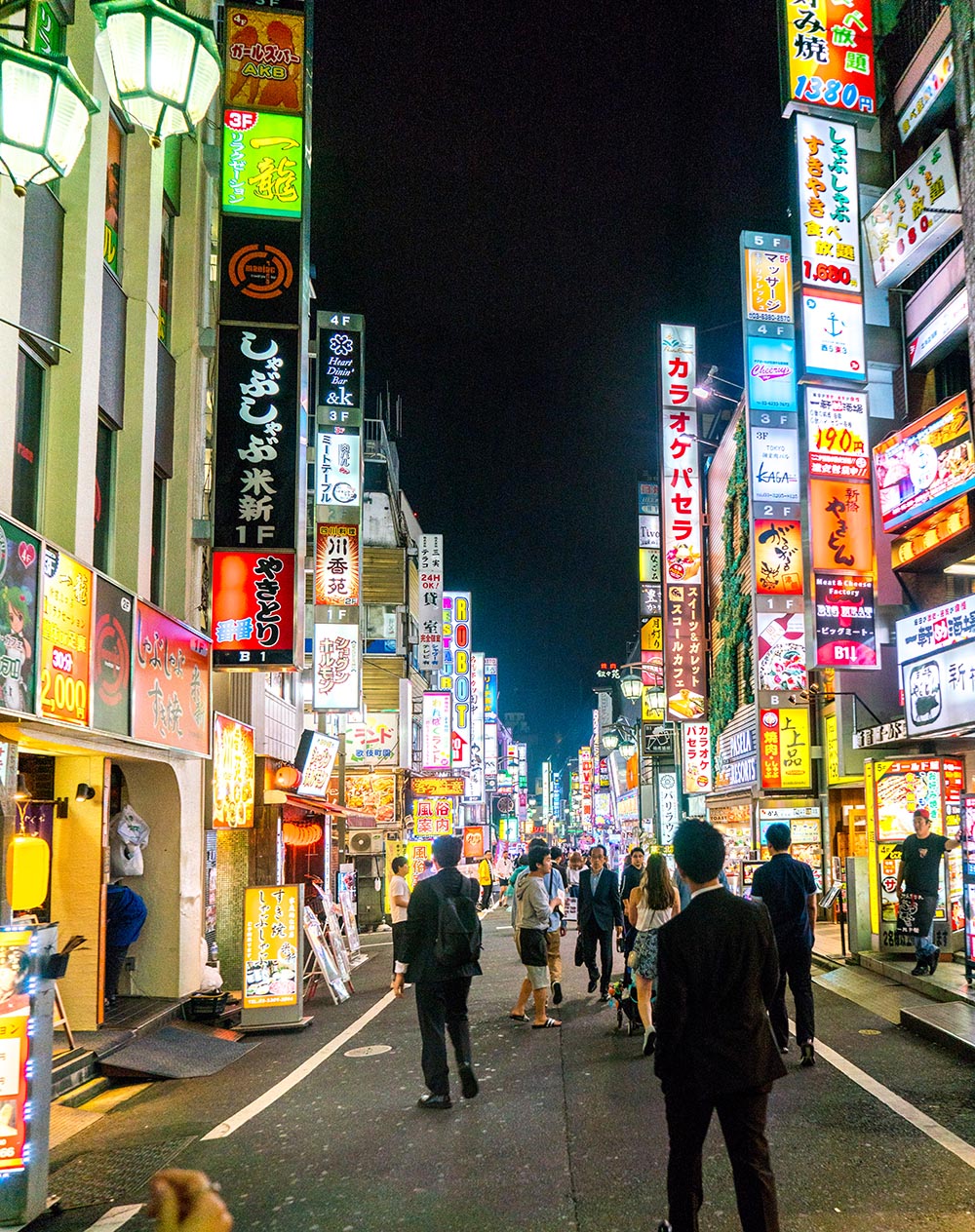 Robot Restaurant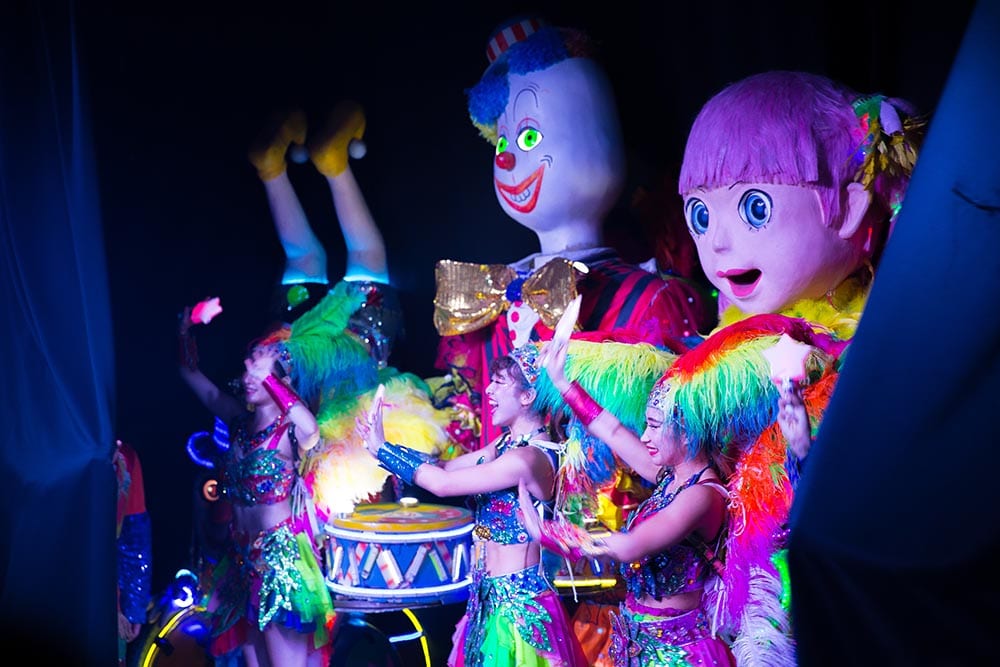 This was recommended to us from several people living both in and out of Japan and let me tell you, it was wild and worth every Yen! Don't go to the Robot Restaurant expecting a decent meal. You go for the experience, and what an experience it is. The only way I can really describe it is like watching a Vegas show while dropping acid. Not that I really know what that's like, but I can only imagine. You can book tickets to the Robot Restaurant here.

Asakusa
This district in Tokyo is a beautiful area full of temples, shrines, and tons of shopping. Like much of Tokyo, the area was destroyed during WWII and rebuilt post-war. Be sure to try the food in the stalls and the giant lantern at the entrance.
Tokyo Disney Sea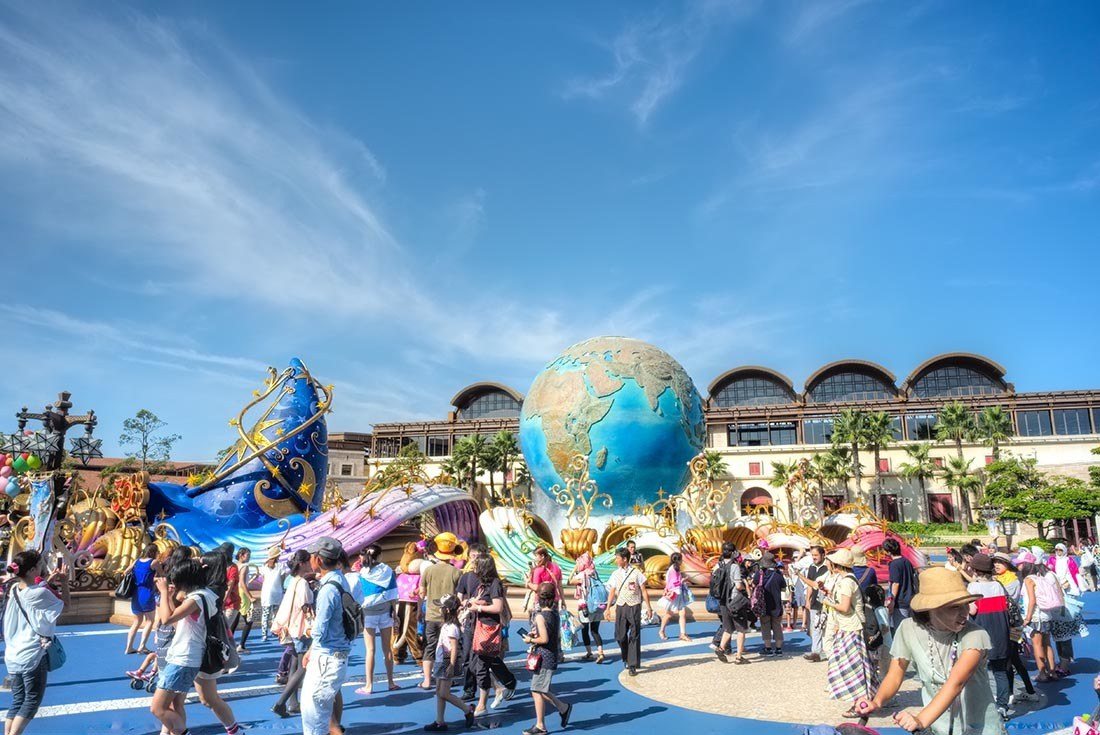 A trip to Tokyo would not be complete without spending a day at Disney Sea. Many have said that this is the best Disney park in the world. The Japanese really go all out with characters and food so I can definitely see why!
You can book your tickets to Tokyo Disney in advance here. Tokyo Disney is surprisingly more affordable than Disneyworld or Disneyland!
If this doesn't keep you busy, check out these 51 fun things to do in Tokyo.
I hope you have an incredible time when you visit Tokyo. It's a place everyone should see and I just know that you'll fall in love with it too!
Once you decide what to do in Tokyo, you can plan the rest of your trip to Japan. Check out these great day trips from Tokyo. Be sure you look into transportation and especially remember to buy your Japan Rail Pass BEFORE you go to Japan. You can learn more about the Japan Rail Pass and why you need it here.
Be