Paris with kids can be so much fun and this Ultimate Guide to Paris with Kids will be the best tool to help you plan your trip.
Paris with Kids | The Ultimate Guide
Ok, so you're going to Paris with kids, or at least you are thinking about going to Paris with kids, otherwise, you wouldn't be here. Well, you're in the right place! This is the ultimate guide to taking your kids to the City of Light! I've broken this post down into FIVE sections:
Before You Go

How to Get Around

Where to Stay

What to do

What to Eat
I hope this will be helpful in planning your trip to Paris with kids. You're going to have a fantastic time, but take a few minutes and read through this. Come back here as you plan your trip and please ask for my advice! I really do love it!
1. Before You Go
Buying Your Flight to Paris
Right now, Paris is probably the cheapest city in Europe to fly to from the United States. I've seen some KILLER DEALS including a $380 flight in September! Someone, please go for me! If you need help getting a good deal on flights check out How to Fly for Cheap or Nearly Free which is full of so much helpful information!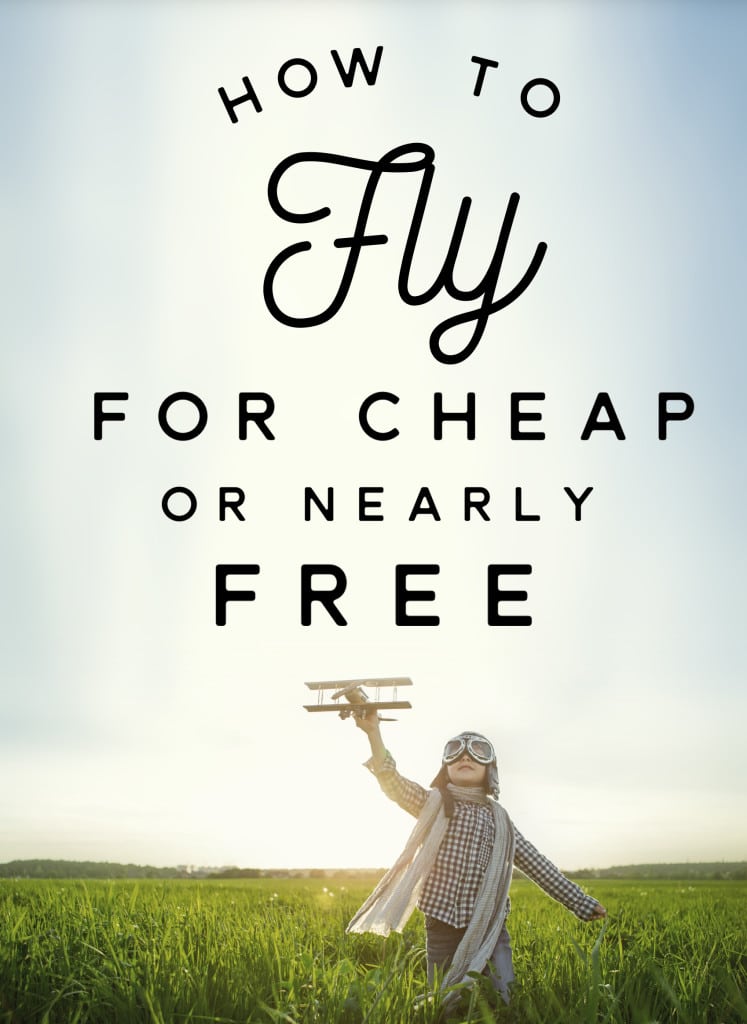 Books to Read about Paris for Kids
Before heading to Paris with kids, it's great to give them a little knowledge about the city or about artists or paintings that you will see. It is so much fun to see their faces light up when they see something that they've read about in a book!
Travel Books & Activity Cards
Picture Books about Paris for Kids
Chapter Books about Paris for Kids
Art Books about Paris for Kids
Learn About France with Your Kids
Before your Paris trip with kids, it's a good idea to do some research with them. This will always make your trip more meaningful together. Start by reading the books above and learning some interesting facts about France.
2. Where to Stay
Apartment or Home Rentals
If you've been with us a while, you know that our favorite way to stay is an apartment or home rental. There are tons of nice and affordable apartments in Paris within walking distance of major attractions! I like staying near the Eiffel Tower because it is just so magical to come home to at night! I also love the 1-4 arrondissement. Learn more about where to stay in Paris with kids.
Hotels
I've found hotels to be fairly affordable in Paris and there are several that accommodate larger families, which I find so refreshing with 4 kids in tow! I have the best luck with Hotels.com and we get frequent free nights by using their rewards program. Enter the anumberof adults and children in your party and at the bottom of each hotel listing, you will see little head icons showing you how many the room can hold. Also ,search everything in map view on Hotels.com and AirBnB to be sure it's actually IN the city and not too far from the places you want to see!
3. How to Get Around Paris with Kids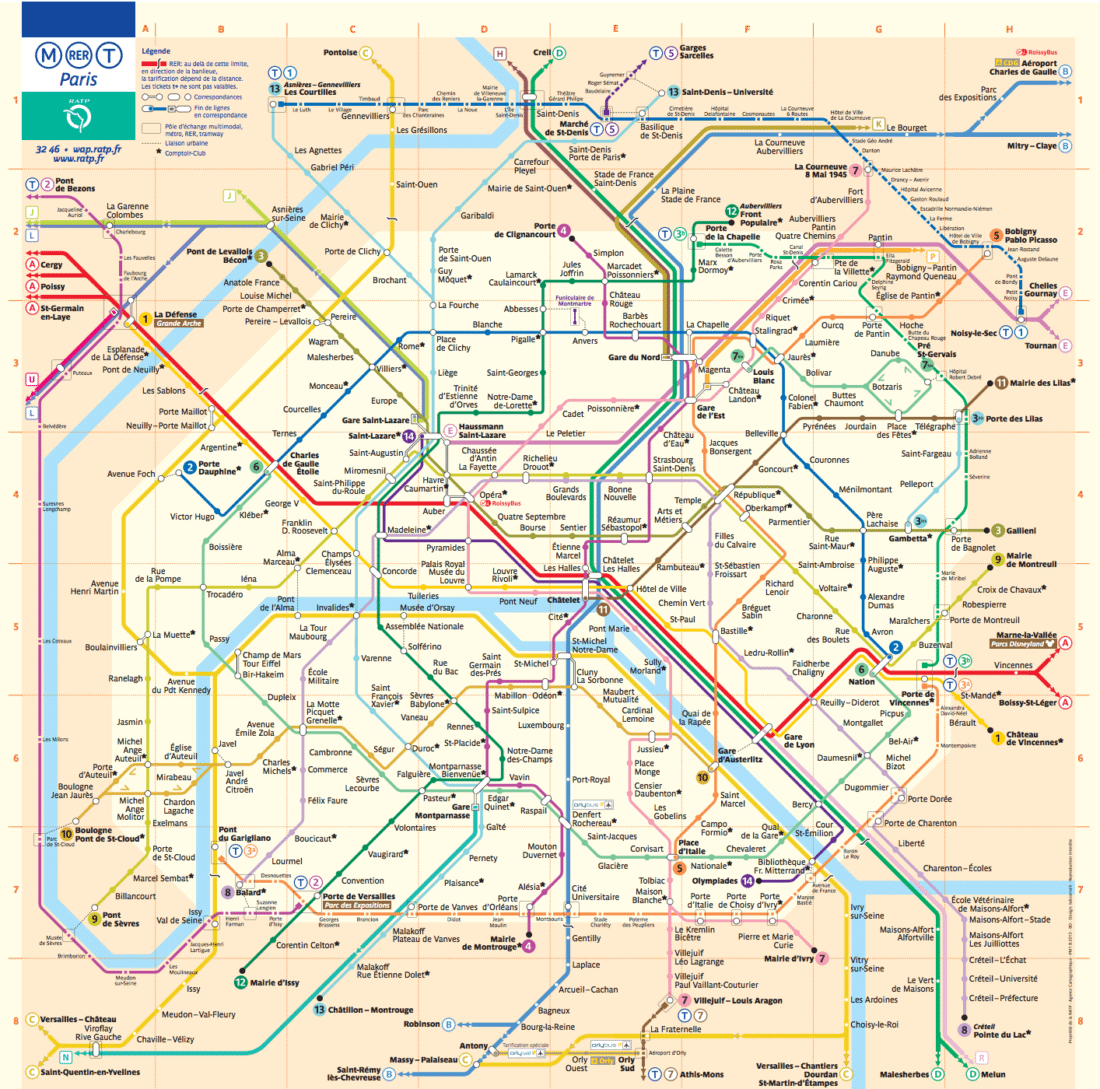 Just like in London, I prefer getting around Paris with kids on foot and by bus. Especially if you have a stroller or wheelchair, since the Metro requires a lot of stairs! Here are most forms of transportation in Paris. Below, in the "What To Do" section, I have also listed the metro and bus lines and stops for most attractions.
Trains
Paris Metro: This will take you almost anywhere you want to go. Click here for an awesome interactive map! You can enter your departure and destination stations and it will tell you how to get there. I use it every time I go to Paris. Preload these if you can't use data.
Here is a regular map of the Metro too.
RER: This is the regional train that will take you for day trips to places like Versailles and Disneyland Paris. It also goes through the city.
Buses
My favorite. Click here for a bus map!
Taxis
Hail a taxi. I have found their prices to be more than or equal to UBER so I don't use them much in Paris. Their prices can be arbitrary and I just find UBER to be more reliable, plus you can request vans if you have a large family (like us)!
UBER
UBER is so great when you've just finished a long day of sightseeing, the kids are exhausted and you just can't stand to be on your feet or hear your kids scream for one more second. Hail an UBER XL if you've got a family of more than 4. It is so fast, reliable, safe and fair! Here is a $20 credit from us which will be good for 1-2 rides!
Bikes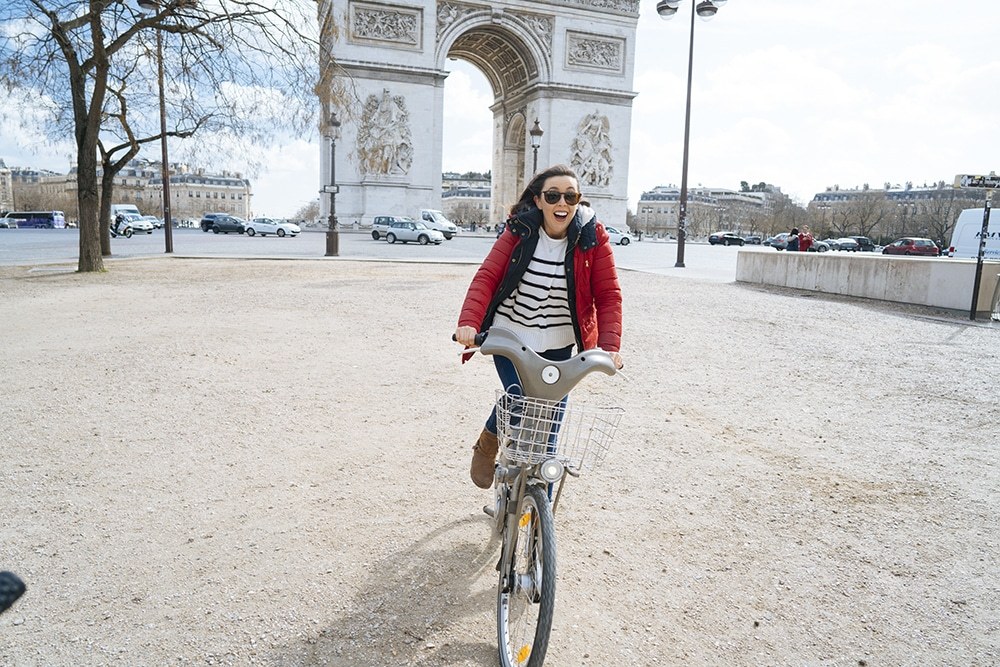 The public bike system in Paris, called Velib, is amazing. If you are visiting Paris with kids who are all old enough to ride bikes well and the weather will be decent, consider this mode of transportation. It is fun, exciting and you realize just how close everything in Paris really is! Plus, you'll sleep well at night after a full day of exercise! There is also a handy basket in the front for your backpack, purse, diaper bag or baguette! I recommend signing up for Velib before you leave for Paris. Visit the Velib site here and purchase a 1 day or 7 day pass. They are CHEAP! 1.70 Euros for a 1 day pass and 8 Euros for a 7 day pass. Here is a really helpful map of all the Velib docks you can pick up and park your bike. I suggest printing this out and keeping it with you while you bike.
Walk
Paris is surprisingly walkable, even for kids. If you've got a stroller or kids who love to walk, you may be able to walk most places depending on your accommodations. Plan your route for the day and enter it on google maps. You can always take a bus, taxi, metro or UBER back to home base if the walking plan fails!
3. What to Do in Paris with Kids
Where to even start with this? We have been to Paris with kids during every season and love them all. It's cold, in the winter and spring and hot in the summer, but so worth it whenever you go. Many may not initially think of Paris as a family-friendly destination, but there are so many great learning opportunities in Paris for the old and young! Here are some of our favorite things to do in Paris with kids. I've included the closest Metro and bus stop by each attraction.
1.
Eiffel Tower Tour

Seeing the Eiffel Tower is amazing, being inside it is even better, learning about it from a knowledgable guide is the best! We loved the Eiffel Tower Tour with City Wonders. Our guide was amazing and knew everything about it, including some funny and obscure facts (I won't tell you and ruin the fun)! The best part about this tour is that you do not have to wait in line! When you're navigating Paris with kids that is a huge plus! If you decide not to book a tour, be sure to purchase tickets well in advance here!
Location: Champ de Mars, 5 Avenue Anatole France, 75007 Paris, France
Metro: Trocadero (bit of a walk, but best view), Champ de Mars / Tour Eiffel on line RER C, Ecole Militaire on Line 8, Bir-Hakeim on Line 6.
Bus: 42, 69, 87
Hours: Summer 9am-12:45 am, 9:30 am-11:45 pm the rest of the year
Resourses:
City Wonders Tour
Eiffel Tower Tickets
Eiffel Tower: Now That's Big
2.
Louvre Tour with Paris Muse
This is, by far, the best tour we've ever done! This private tour with Paris Muse gives you access to the Louvre, skips the line and provides you with a guide who is a qualified historian (ours had a phD!) and will teach you and your children more than you ever thought you could learn from an art museum. Nearly a year later, my kids still talk about little gems they learned. The tour is run as a little scavenger hunt and the kids receive a prize at the end. We had SO much fun and our guide, Vanessa was so sweet and knowledgable! Sign up for a tour with Paris Muse here. They have other tours for families around Paris as well. If you'd rather brave the Louvre on your own, you can download these Visitor Trails beforehand.
Location: Musée du Louvre, 75058 Paris – France
Metro:Palais-Royal–Musée du Louvre station (line 1).
Bus: 21, 24, 27, 39, 48, 68, 69, 72, 81, 95
Hours: Monday, Thursday, Saturday, Sunday: from 9 a.m. to 6 p.m. Wednesday, Friday: from 9 a.m. to 9:45 p.m. Closed on Tuesdays Rooms begin closing 30 minutes before museum closing time.
Resourses:
Are You an Art Sleuth?
Paris Muse
Visitor Trails

3.
Notre Dame de Paris

This incredible church is full of history and worth a visit for its sheer size and beauty. I've never had to wait in any crazy lines to get in, but I heard it can get busy. Entrance is free, but you can leave a donation or pay a few euros to light prayer candles. We are not Catholic, but I always have my kids do this when we visit churches as a sign of respect. Jackson always insists on saying a prayer in every church we enter. We prayed a LOT in Rome! 🙂 There is a neat little model of Notre Dame under construction in the back left of the cathedral, which the kids will love. Be sure to point out the gargoyles and flying buttresses on the outside. It's a great introduction to architecture.
Location: Cathedral Notre-Dame of Paris 6 parvis Notre-Dame – Place John Paul II, 75004 Paris
Metro: St-Michel Notre Dame – RER B Line (blue), St-Michel Notre Dame – RER C Line (yellow), Cité – Line 4 (fuschia)
Bus: 47, 96, 85, 38, 21
Hours: Monday-Friday: 7:4am-10:45pm, Saturday & Sunday 7:45am-7:15pm
Resourses:
The Hunchback of Notre Dame by Victor Hugo
The Hunchback of Notre Dame by Disney
Stone Angel
4.
Sainte Chapelle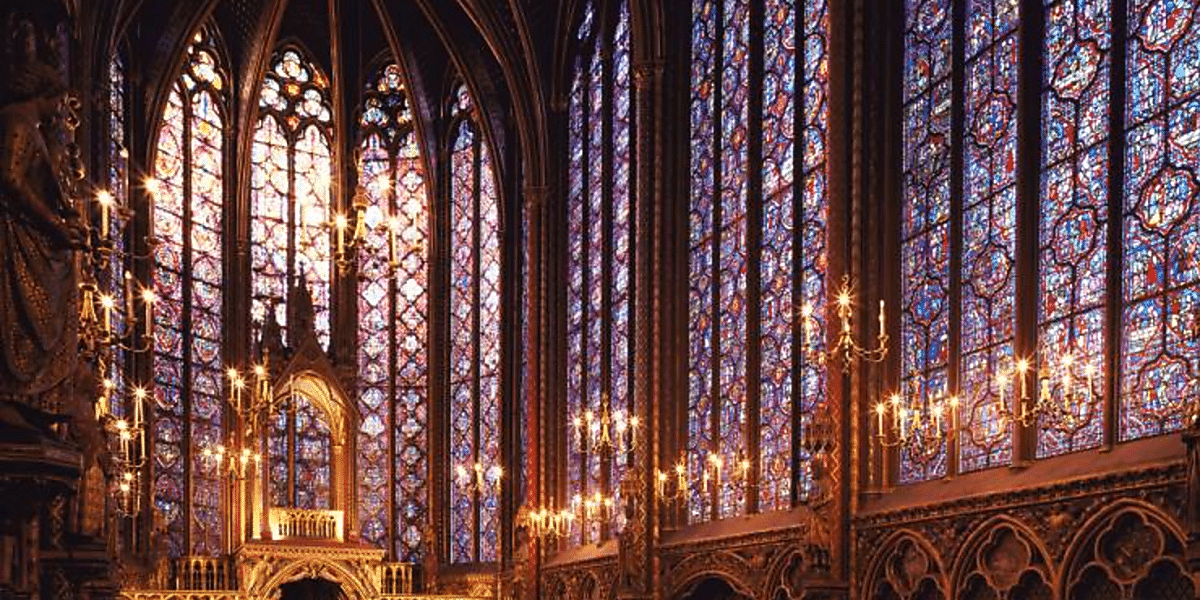 With 1,113 stain glass panes, each depicting a scene from the Bible, Sainte Chapelle is a wonder to behold. Hopefully you can catch it on a sunny day! It's not far from Notre Dame so you may be able to knock these both out in a few hours.
5.
The Conciergerie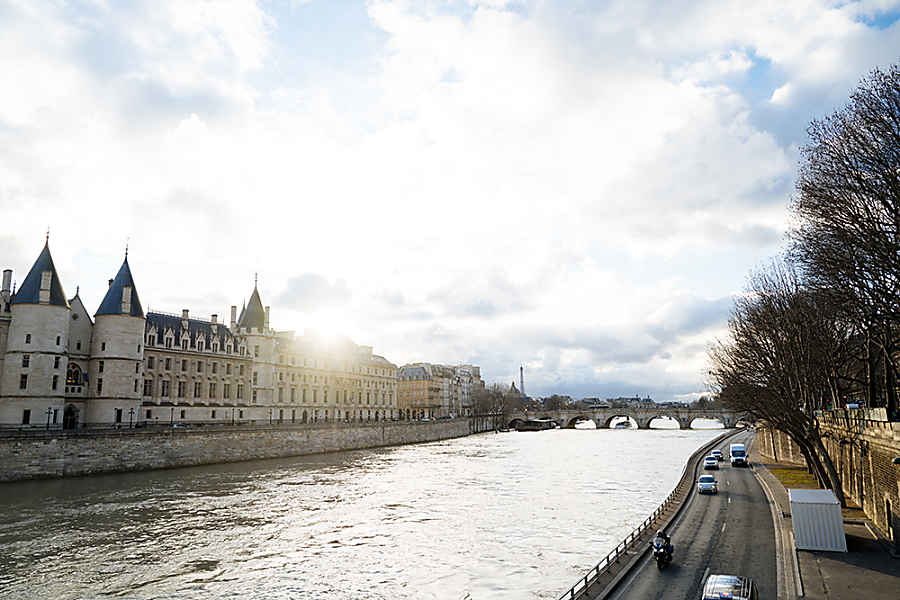 The gorgeous remains of this palace built in 1300 are a sight to behold. The palace was turned into a prison after the inhabitants moved to the Louvre and many prisoners were held here during the French Revolution including Marie Antoinette. This is also near by Notre Dame and Sainte Chapelle.
6.
Luxembourg Gardens Playground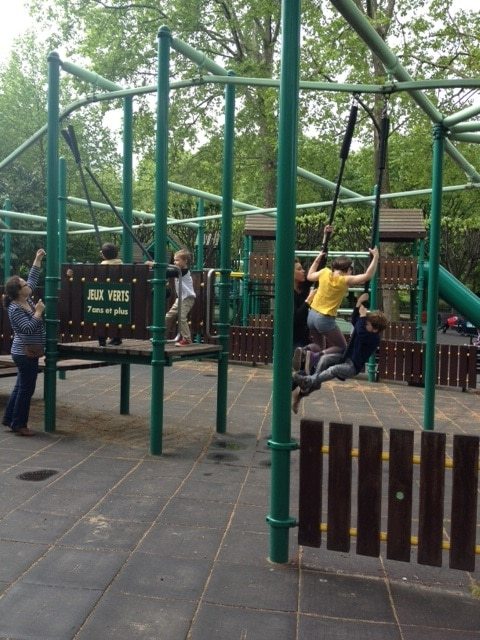 The Luxembourg Gardens are an iconic part of Paris. It's where you see the pictures of toy sailboats in a pond. We skipped the boats and went to the playground. You have to pay a few Euros to get in, but I love that it's completely gated so you don't have to stress about losing your kids (I'm the opposite of helicopter parent)!
Location: Rue de Médicis – Rue de Vaugirard – 75006 Paris
Hours: 8am-dusk
Metro: Odeon
Bus: 82, 85
7.
The Pompidou Center

This is an awesome piece of architecture that houses France's largest modern art museum and a public library. There is a children's exhibit, but it was closed when we went. But the best thing about this building is that all of the functional external elements of the building are color-coded: green pipes are plumbing, blue ducts are for climate control, electrical wires are encased in yellow, and the red ones are circulation elements and health and safety. Even the escalators are on the outside of the building. How fun is that?! Also, the gift shops are awesome!
Location: Centre Pompidou-Metz
1, parvis des Droits-de-l'Homme
CS 90490
Metro: Rambuteau, Chatalet, Hotel de Ville
Bus: 29, 75, 76,
8.
Arc de Triumphe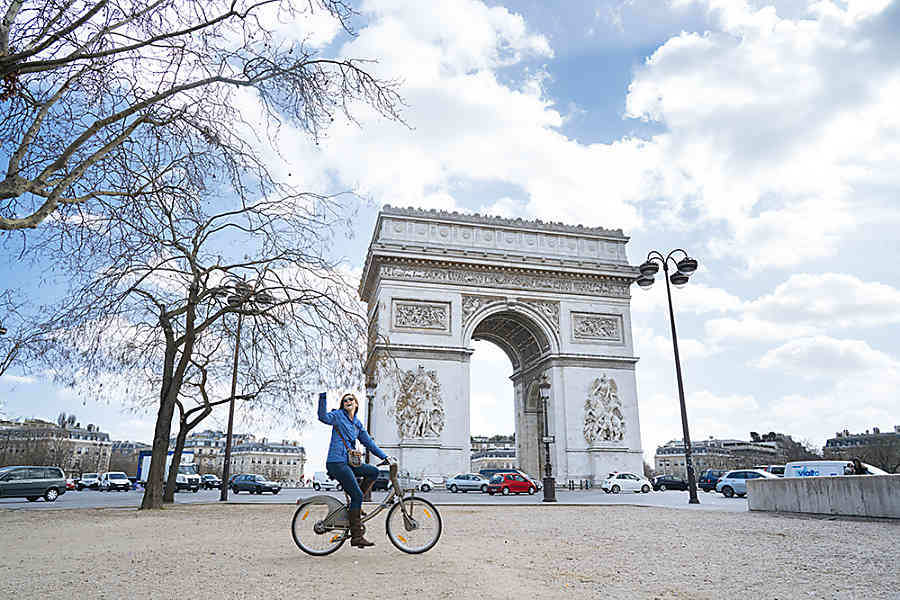 This, of course, is a Paris classic not to be missed when visiting Paris with kids. The Arc de Triomphe honors those who fought and died for France in the French Revolutionary and the Napoleonic Wars. The names of all French victories and generals are inscribed on the surfaces. At the base lies the Tomb of the Unknown Soldier from World War I.
You can climb to the top and get amazing views of Paris! Grown-ups are 8 Euros and kids are free to go to the top. The Arc is surrounded by a round-about where 12 streets merge. It is pure insanity! Do NOT try to cross the street. There are underground staircases and tunnels on several intersections that will take you to the Arc.
If you get a chance, take a taxi or UBER and ask them to take you through the roundabout. We stayed near the Arc for several weeks so had to drive through this several times. Terrifying, but if you can drive this, you can drive anything! Beware that merging traffic coming INTO the circle has the right-away and cars in the circle must yield to incoming traffic. It seems bazaar, I know, but something to be aware of if you plan to drive through Paris!
Location: Place Charles de Gaulle, 75008 Paris, France
Metro: lines 1, 2 and 6, station Charles-de-Gaulle-Etoile
Bus: 22, 30, 31, 52, 73
9.
The Catacombs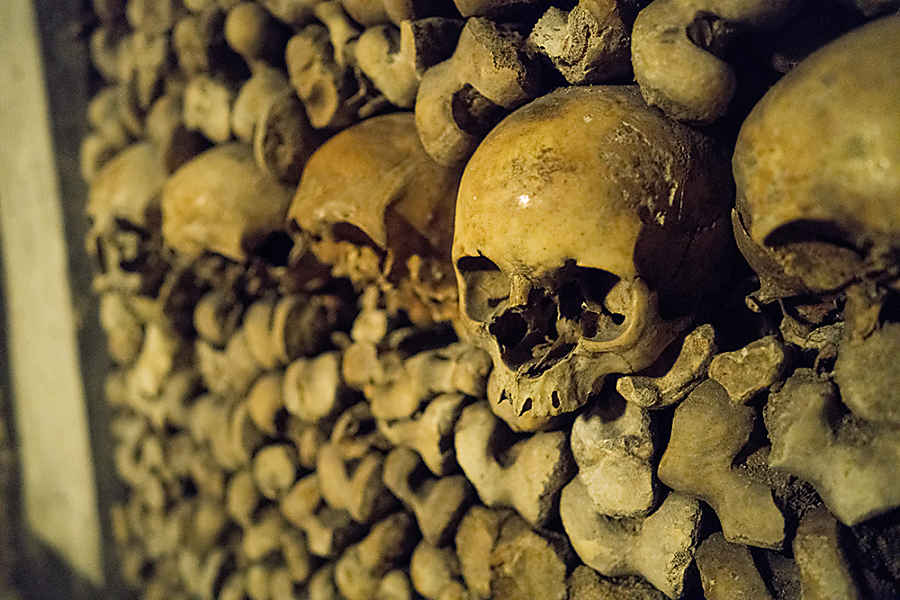 [WARNING: this may not be suitable for young children!] People have mixed feelings about the catacombs. Some say it is disrespectful to the dead, some say that it is awesome. Whatever your take on this, I think it's worth a visit.
Referred to as "the world's largest grave," the Paris Catacombs hold the remains of over 6 million people! They were created to solve two major problems that Paris faced in the late 1700's: 1. Cave-ins from the mines underneath Paris and 2. overflowing cemeteries! For 2 years the bones were carried from the cemeteries down into the tunnels to reinforce the walls of the mines. Many of the bones have been laid in patterns making this macabre art museum worth a visit, at least for history's sake!
But this activity is not for the squeamish, you have been warned! From the Catacombs website: "The tour is unsuitable for people with heart or respiratory problems, those of a nervous disposition and young children. The Catacombs are not accessible for persons with reduced mobility." They are also open limited days and hours so be sure to check here before visiting.
Location: 1 Avenue du Colonel Henri Rol-Tanguy, 75014 Paris, France
Hours: Tuesday till Sunday from 10 am till 8:30 pm Last admission: 7:30 pm
Metro: RER B : Denfert-Rochereau
Bus: 38, 68
10.
Toy Stores

Paris has some of the best toy shops I've ever seen. They are adorable and whimsical and expensive as well, but worth a visit if even to buy a pencil or some small souvenir. They just don't make toys like this in the US! There are so many to pick from wherever you are.
Here is a list of Best shops in Paris for Kids. When we stayed by the Eiffel Tower we happened upon this adorable children's boutique that carried the most beautiful clothing and softest stuffed animals. Oh to be rich! My kids each got a pencil ha! If you see the game "Puet Puet" then please get it. It's like a card game of charades and we absolutely love it!
11.
Follow Madeline
This map follows the "twelve little girls in two straight lines" from Ludwig Bemelmans's first book, "Madeline" and the wonderfully non-straight path they take through Paris. If your kids love Madeline (or if you do) this is so much fun!
12.
Sacre Coeur, Funicular & Montmarte

It's a pretty long steep walk up to Sacre Coeur, but I love dawdling along the streets and stopping in the boulangerie to grab fresh bread and snacking while we make our way to the top. The view is worth it. I think half your time in Paris should be spent wandering the streets. It's the best part! When you reach Sacre Coeur you are now in Montmartre.
A beautiful and historic part of Paris that is known for its lovely narrow cobbled streets and was and is home to many artists, especially during the era of Impressionism such as Salvador Dalí, Amedeo Modigliani, Henri de Toulouse-Lautrec, Piet Mondrian, Pablo Picasso, Camille Pissarro, Claude Monet, and Vincent van Gogh. I recommend reading a book about impressionist art like this one.
You can visit Sacre Coeur, walk the streets, have your picture painted (artists here must have a special license issued by the city which limits the number of artists allowed, so you know they will be good), stop and have a crepe or some frites and take the funicular, which has been running since 1900 (but has been updated) down the steps from Sacre Coeur if you don't feel like walking up or down over 300 steps. This is a great option for strollers or wheelchairs (or toddlers throwing a tantrum)!
Location: 35 Rue du Chevalier de la Barre, 75018 Paris, France
Metro: Metro line 2 – Anvers. Metro line 3 Abbesses
Bus: 30, 31, 80, 85
13.
Cooking Classes

There are many cooking classes offered to kids in Paris. Our favorite is Cooknwithclass, which offers a basic French cooking class for kids 6-12. I want to go back and take the croissant class Yum!
14.
Passages des Princes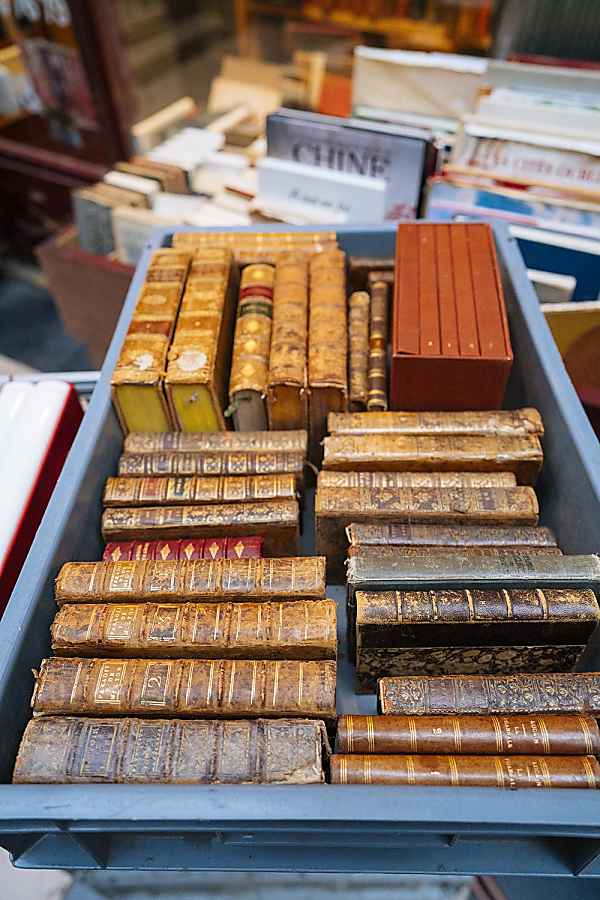 Another great rainy day activity in Paris with kids, the Passages des Princes is a series of covered walkways between buildings with small shops inside selling toys, models, used books, antiques and all sorts of interesting gems! It's worth a pass through. You can find them near the Palais Garnier opera house and also at 97 Rue de Richelieu.
15.
Ride a Carousel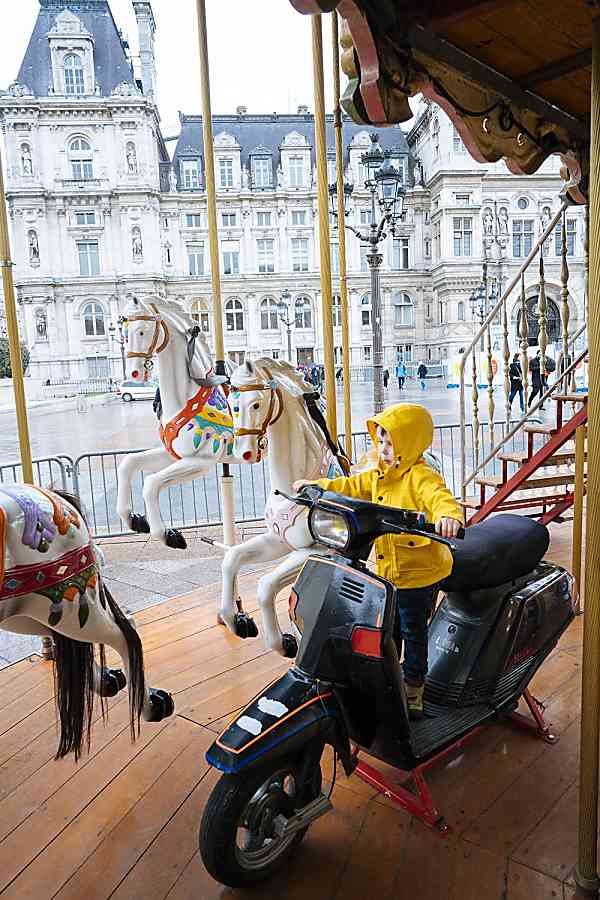 I won't even tell you where all the carousels are in Paris, but trust me, there are tons. Some of our favorites are by the Eiffel Tower and the Pompidou Center. And there are always fun things to ride like bicycles, scooters, and cars. Always a favorite stop for any kid!
16.
Musee d'Orsay
Photo Credit: Ashley Daley
In an old railway station that will make you feel like you're in the movie Hugo is the beautiful Musee d'Orsay, full of Van Gogh, Matisse, Degas, and Seurat, this is not to be missed! Your kids will love spotting paintings that they've seen in books!
Location: Museo de Orsay, 62, rue de Lille, 75343 Paris Cedex 07
Hours: 9:30 am to 6 pm Tuesday-Sunday; closes at 9:45 pm on Thursday
Metro: Metro 12 Solférino, RER C Musée d'Orsay
Bus: 24, 63, 68, 69, 73, 83, 84, 94
17.
Menagerie du Jardin des Plantes
Photo Credit: Ashley Daley
Opened in 1793, the Menagerie du Jardin des Plantes is the oldest public zoo in the world. It began when the last of the King's animals were brought from Versailles after the French Revolution.
Location: 57 Rue Cuvier, 75005 Paris, France
Hours: 10 am-5pm, closed Tuesdays
Metro: Jussieu
Bus: 24, 63, 67, 89
18.
Musee de l'Orangerie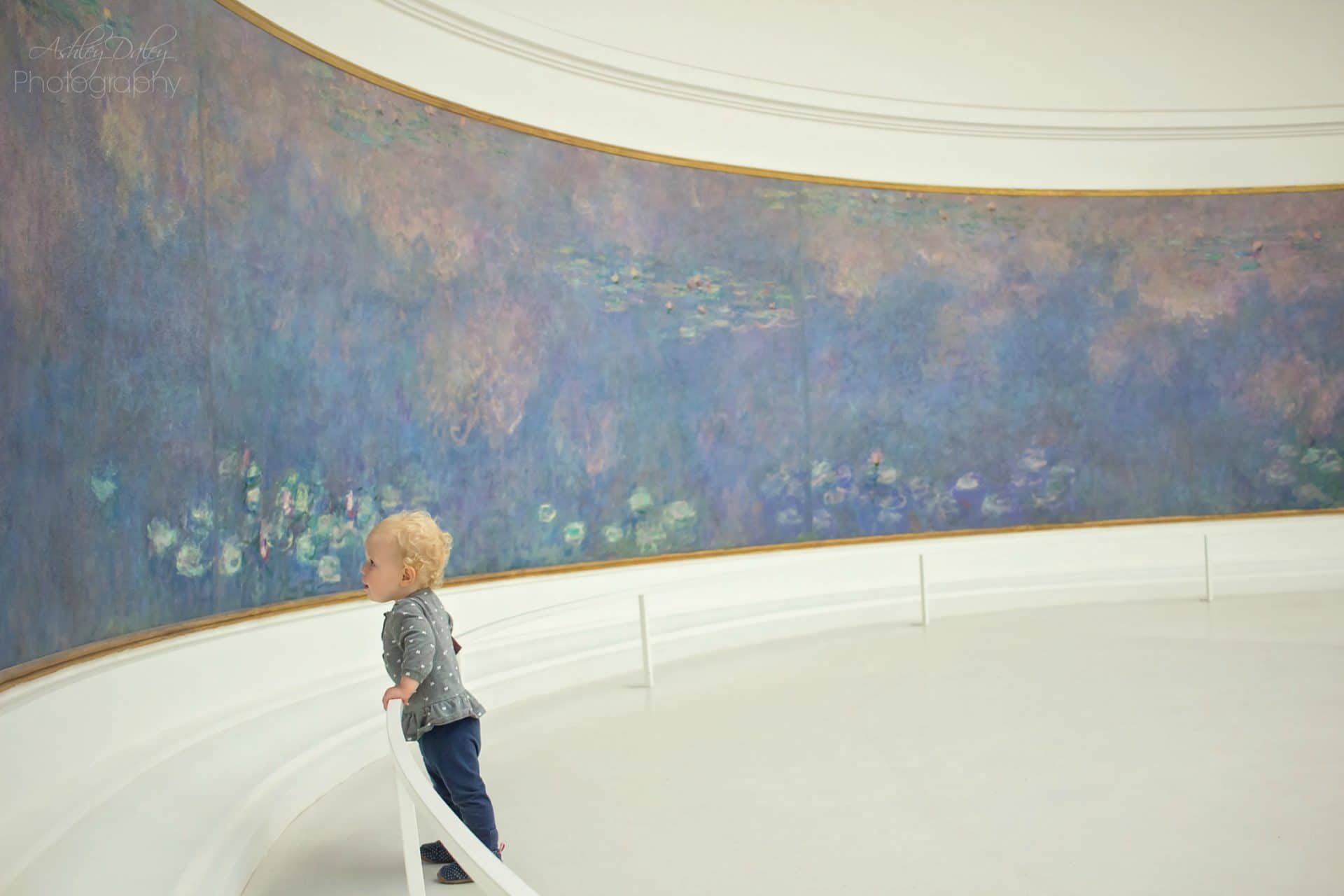 Photo Credit: Ashley Daley
Come here to see Monet's beautiful Water Lillies and also other art from Cezanne, Matisse, Modigliani, Picasso, Renoir, Rousseau and more! Kids will love the larger than life curved canvas!
Location: Jardin des Tuileries, Place de la Concorde
Hours: 9am-6pm, closed Mondays
Metro: Concorde, 1, 8, 12
Bus: 42, 73, N11, N24. Stop: Concorde Cours le Reine
Day Trips
For a more comprehensive list of Day Trips from Paris, read my post here. Here are just a few of the most popular day trips.
1. Versailles
The Palace of Versailles is a quick 50-minute train ride on the RER from Central Paris. It is direct and easy and worth it if you have time to spare in Paris. It is really an entire day event. The ticket line can be long, but once you are in it is totally worth it. We spent an entire day and didn't cover everything.
We rented a golf cart because we went in March and it was cold, but you can also rent bikes or just walk. The grounds are truly beautiful. Be sure not to miss the Hameau de la Reine, Marie Antoinette's personal little peasant village. Check out this post from Travel With Meraki for more information on Versailles with Kids.
2. Disney Paris
This one is take it or leave it for me. I grew up in Southern California going to Disneyland all the time (which I love), but this park seemed a little disappointing to me and just lacked the overall spirit of "The Happiest Place on Earth" and the food was terrible.
I think you're better off making a trip to a different Disney, but if you're a real fan, then by all means go. Our favorite hotel there is the Marriott where you can stay in a 2 bedroom townhouse for pretty decent rates! Sometimes we stay there when we are visiting Paris for just a day and passing through and don't need to be in the city.

5. What to Eat
Ah, now on to the most important part right?! Please do me and yourself a favor and just throw the diet out the window while you're there! Some of your best memories in Paris will come from eating and rest assured, you will burn it off with all the walking and stair climbing you'll be doing! If you're gluten intolerant, don't go to Paris (just kidding…macarons are GF, so you're good)!
1. Fresh Bread from a Patisserie or Boulangerie
Do not just walk in and ask for "une baguette," instead, read this article here about how to get the best bread!
2. Pain au Chocolat in the morning
Best breakfast in Paris! Go early, get them while they're hot! Enjoy while wandering the streets. The kids will love these.
3. Cheese

SOOO much cheese in France! So much! Visit one of the many Fromageries or go to a Monoprix (amazing store in Paris). Here is a guide to buying cheese in France.
4. Macarons

Oh, the beautiful Macaron! We love them, we even visited a macaron museum in the south of France. I've been attempting to bake them for years. I've never had a bad one in Paris, but we love Lauduree and Pierre Herme.
5. Chocolat Chaud (Hot Chocolate)

This is not your standard Swiss Miss packet mixed with hot water. In Paris, you will get hard chocolate with hot milk to pour over. It's thick, delicious and amazing!
6. Crepes

Crepes, crepes everywhere you go in Paris. We've had them all over. Our favorite spot is across the street from the Eiffel Tower, right on the Seine by the carousel. Our favorites are banana, strawberry, Nutella and Ham and cheese! Indulge!
7. Eclaires

I've never been an eclair fan until I had these from Leclaire de genie. Ah-ma-zing! Mascarpone is my favorite, but we've tried almost all of them and they are to die for! There is one inside the Louvre.
8. Croque Monsieur or Madame

Like a grilled ham and cheese sandwich with cheese on the outside, croque Monsieur is a fun meal on the go. Sit down at a bistro and have a croque madame which is the same thing, but with an egg on top (my personal fav)!
9. Fish

In my opinion, no one cooks fish as deliciously as the French. Drooling just thinking about all the amazing fish I've had in Paris! Try the Sole Meunière wherever you can find it. It's my favorite and the first food that Julia Child had in Paris that made her fall in love with French food.
10. Escargot
You're in France…you've got to try it! It's not so bad, promise!
11. Frog Legs or "des Cuisses de Grenouille"
Not my personal favorite, but ya gotta try them right? They taste kind of like chicken!
Phew! That's a lot of information! Thanks for sticking with me. You're going to have an absolutely amazing time in Paris. I can't wait to see what you do. What else would you like to know? What have I left out? Have you been to Paris with kids? I would love to keep adding to this list so, please keep them coming.
More Resources for Visiting Paris with Kids
Tips for a Weekend Trip to Paris with Young Kids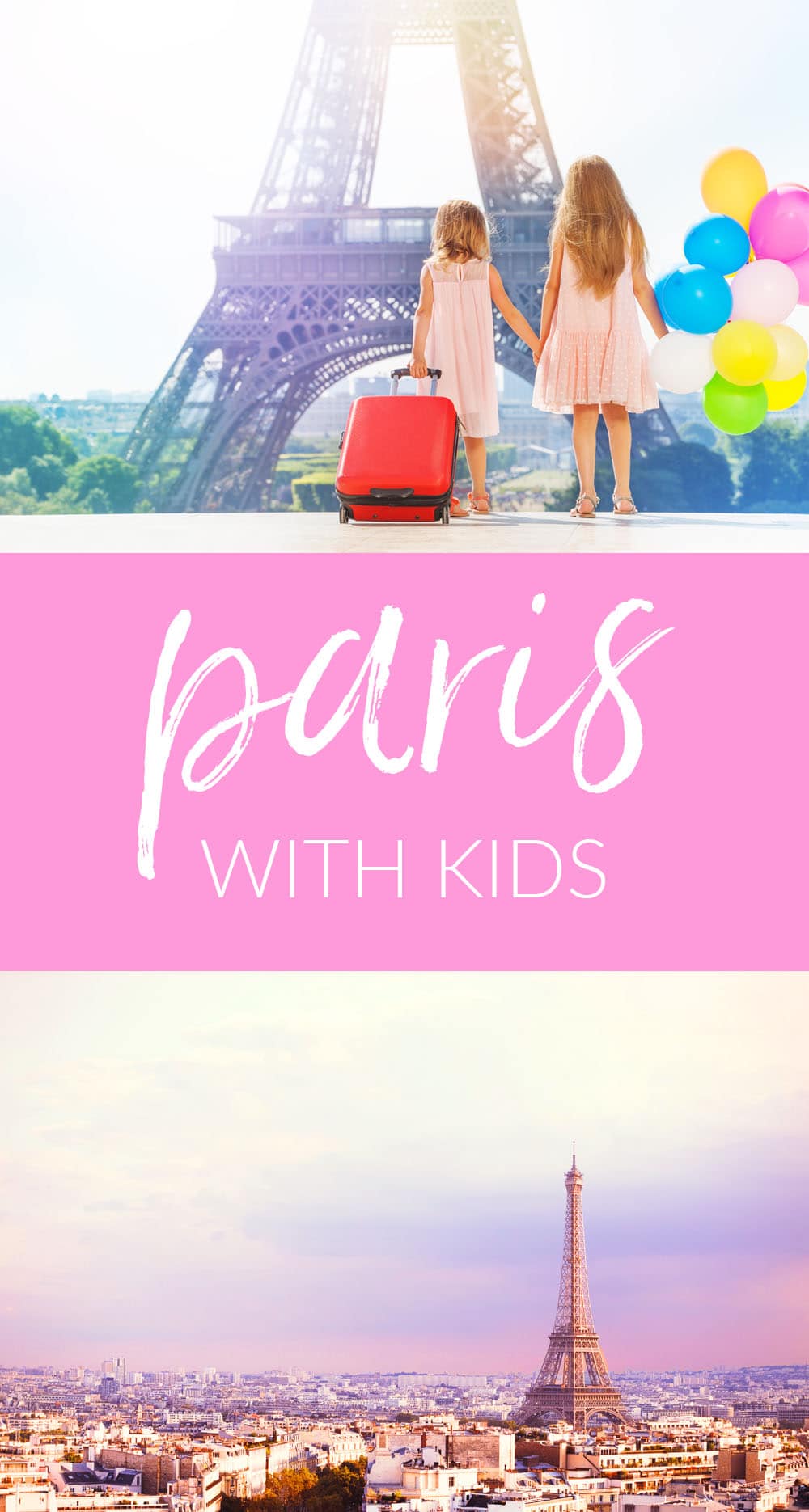 If you would like to follow along with us day by day you can follow @wanderlust.crew on Instagram or on Facebook or on Twitter or sign up for our newsletter! We would love to hear from you!