If you're planning your trip to the Emerald Isle and wondering what to pack for Ireland, I've got you covered. This Ireland packing list has all you need!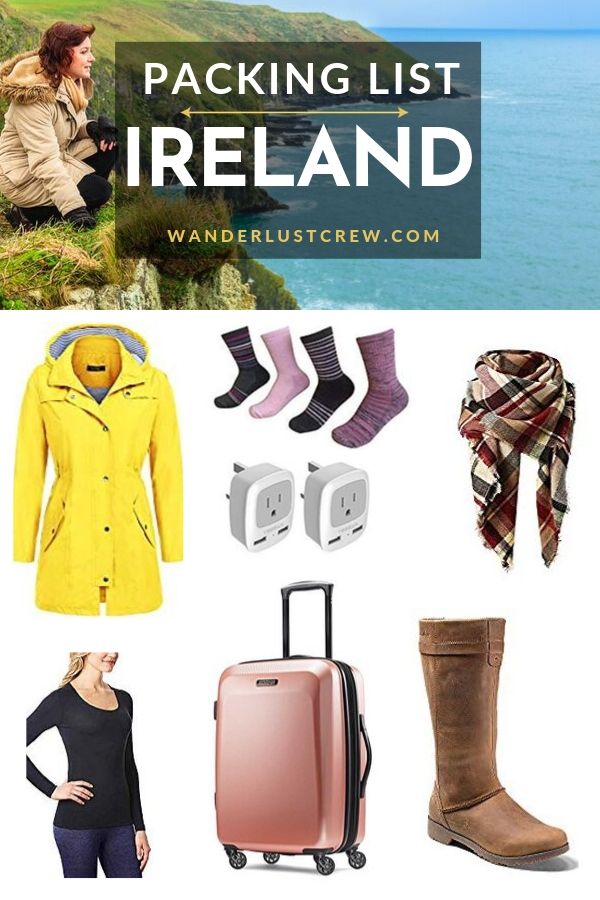 Ireland Packing List:
What to Bring and What to Wear in Ireland
This post contains affiliate links.
Ireland is an absolutely gorgeous country filled with stunning landscapes, ancient history, deep culture, and lots of sheep! If you're planning a trip to Ireland, one of your biggest questions might be what to pack for Ireland and what to wear in Ireland. While Ireland is lovely, the weather can be unpredictable and its best to be prepared for anything. I'm going to tell you everything you need to bring and also talk about what to wear to Ireland.
What to Pack for Ireland
These are the essentials that you need to add to your Ireland packing list.
Packing Cubes
Packing cubes are life-changing! I know everyone says that, but it's true! I resisted the trend for years and finally relented when I took my 4 kids backpacking through Europe. Packing cubes help to keep everyone's clothes tidy and organized. But beyond that, packing cubes help compress your clothing so that you can fit more into a smaller space. You can use a different color set for each member of the family. I really like these ones. They're light, but sturdy and the zippers have held up for years!
Travel Pillow
I've been using this travel pillow for several years and love it. The flight to Ireland is long and usually a red-eye. It's great to be able to arrive with at least a few hours sleep!
Power Adapter

If you're wondering what kind of power adapter do I need for Ireland, you'll need a UK adapter. Ireland uses the large G outlet with 3 square prongs. The standard voltage is 240. You'll definitely want an adapter for things like phone chargers, laptop chargers, camera chargers, and all the things! Do NOT bring your hairdryer, straightener, or curling iron, unless you are bringing a converter. I prefer to have adapters for each plug specifically rather than universal adapters which tend to be flimsy and finicky. I have this UK power adapter and love that it has a 3-prong plug (must-have for my laptop charger) and 2 USB ports!
Portable Charger
Now that you have an adaptor to charge all the things, you'll need a portable one as well. As you're wandering the verdant roads of Ireland, you'll definitely need your phone so you don't get lost! I have had this portable charger for years and it is awesome. I love that it has built-in cords so that you don't have a bunch of stuff dangling. There are micro-USB, iPhone, and USBC cords. It's a little pricier than some chargers, but it's lasted me for years and works so well so it's a great investment!
Portable WiFi with Skyroam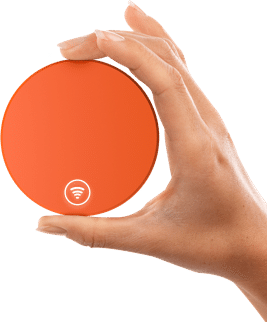 If like most people, you don't have a cell phone plan that covers you outside your own country, it's a good idea to have a portable WiFi device. I use Skyroam, which has provided me good service around the world for the last several years. It's especially awesome because it also works as a power bank to charge your phone. You can purchase yours here.
Melatonin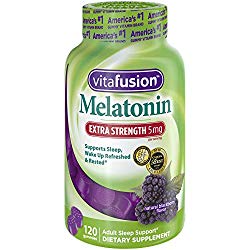 If you want to beat jetlag, Melatonin is a must. It's a supplement that helps your body relax and get sleepy. It won't keep you asleep, but it will help you fall asleep, which is so helpful when you're trying to sleep and your body thinks it's 2 pm!
Day Pack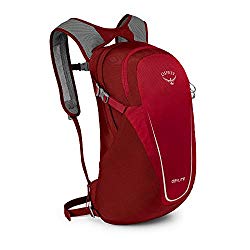 You'll need a sturdy, comfortable, and waterproof day pack for traveling around Ireland. I love Osprey backpacks. I can't live without the waist strap and the shoulder straps are so comfortable. I'm an extremely picky backpack wearer, and this is my all-time favorite that I've had for years! My kids each have one as well and they have held up through many trips around the world.
Reusable Water Bottle
Help save the environment and bring your own water bottle. The water in Ireland is totally safe to drink. I love using my Hydroflask because if I'm going out all day or on a long hike it keeps my ice water so cold! But if you want something to warm you up in the cold Irish weather, it will also keep your tea, hot chocolate, or whatever nice and warm!
A Great Travel Camera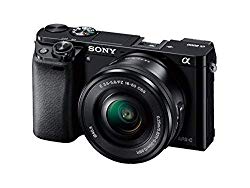 Ireland is one of the most beautiful places on Earth. The natural and cultural beauty is just astounding! I love shooting with Sony cameras. The a6000 is a great and affordable travel camera that is lightweight and doesn't take up much room in your backpack.
Travel Insurance
You never know what could happen on your trip to Ireland. It's always a good idea to take out travel insurance before you leave on your trip. World Nomads is the leading provider of travel insurance. You can check out their plans here. You can get a free and instant quote here.
What to Wear in Ireland for Women
Summer Raincoat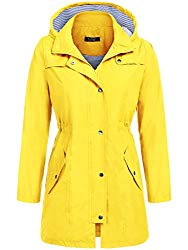 No matter what season you visit Ireland, you're guaranteed to necessitate a raincoat. This is the raincoat I bring in the summer because it's light but totally waterproof and fits into a backpack nicely.
Winter Coat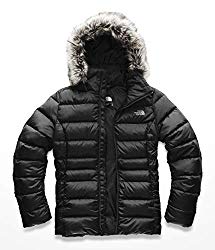 If you're going to Ireland in the Fall or Winter, I'd recommend bringing a heavy waterproof coat. I've had this North Face Jacket for 5 years. It is super warm and dry and comes in a bunch of cute colors.
Waterproof Shoes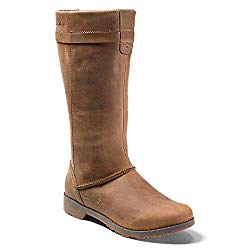 No matter what season you visit Ireland, you'll need a good pair of waterproof shoes. While rainboots are nice, they can be uncomfortable to walk miles in. I am OBSESSED with these waterproof leather Eddie Bauer boots. The best thing about these boots is that they have a lifetime warranty, so when you wear a hole through the soles of your boots, you can bring them into any Eddie Bauer and they'll give you brand new ones! I bought these once, and I'm on my 3rd pair in 6 years because I wear them almost year-round!
Wool Socks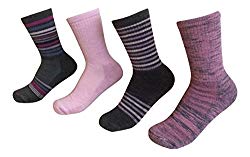 You'll want some great pairs of thick wool socks to go with your great shoes! I love wool socks because they're thick, they last forever and keep your feet from getting sweaty. My very favorite wool socks are actually from Costco, but I found them on Amazon too for the same price! So if you don't have a Costco membership, or just don't want to leave your couch, here they are. I buy a new pack of these socks once a year when they come to Costco and they are literally the ONLY socks I will wear! So comfortable, warm, and thick! They come in lots of cute different color combos too!
Thermal Base Layers
If you're going to Ireland in the winter, definitely invest in some good thermals. Again, Costco has great ones, but you can also find them on Amazon. These thermals are really thin, but keep you really warm! They've come with me to every winter trip in Europe I've ever taken and they've never let me down. I recommend taking at least 2 pairs since they're against your skin and they do get dirty. They are so thin and can be squished into your packing cube easily. They wash and dry really quickly too.
Blanket Scarf
I have a real love for blanket scarves simply because they are so versatile. You can wrap or tie them several different ways and they're great for the flying when you need a blanket, but don't want to pack one. Plus, you'll fit right in when you're in Ireland with these Celtic tartans! You can find some super cute ones here.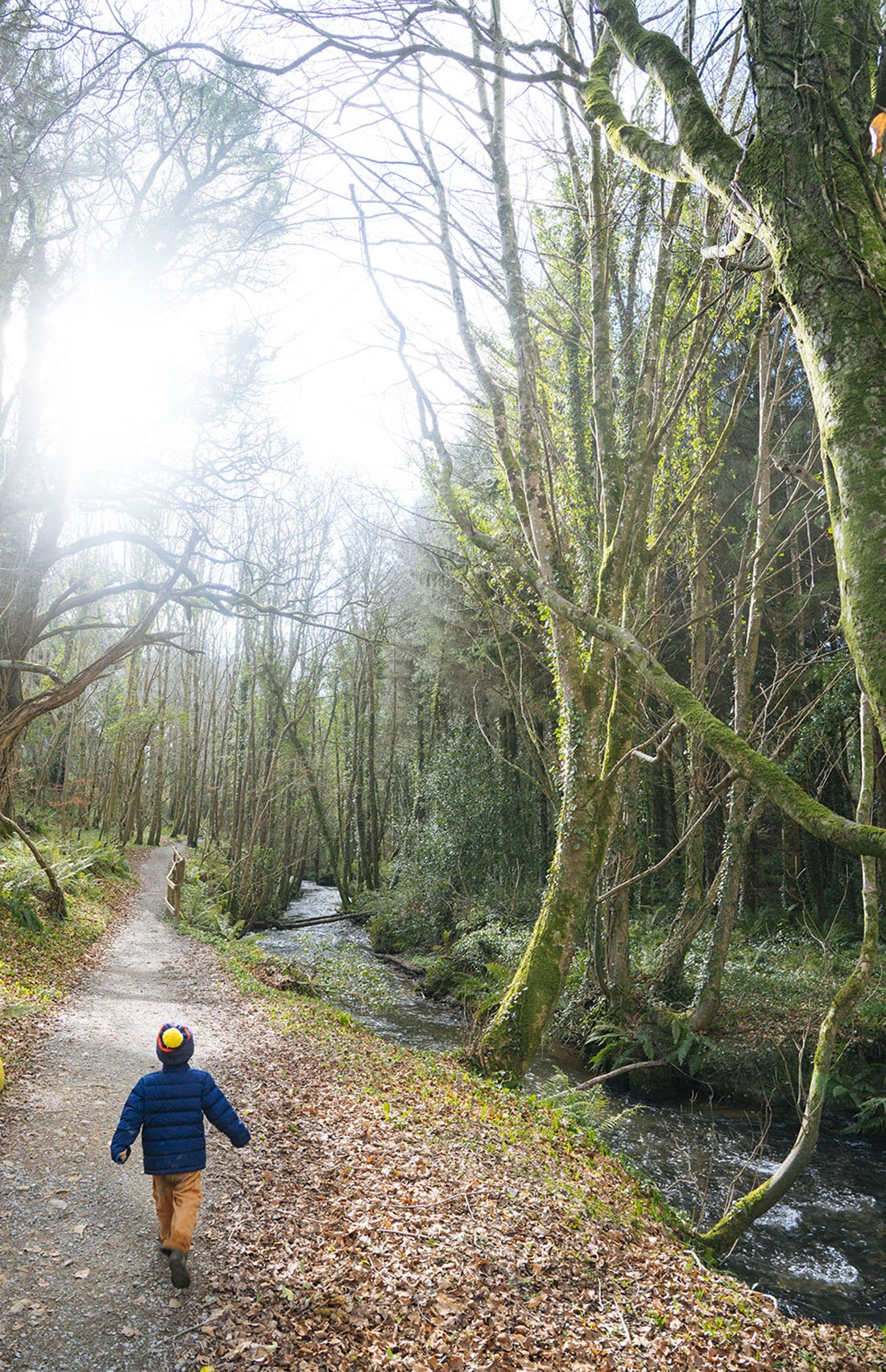 What to Wear in Ireland for the Whole Family
Here are some of my favorite items for the whole family in Ireland. Waterproof shoes are really key here if you can only pick one of these.
What to Wear in Ireland for Men
Down Jacket | Wool Socks | Waterproof Shoes | Base Layer | Wool Hat
What to Wear in Ireland for Girls
Down Jacket | Wool Socks | Waterproof Shoes | Base Layer | Wool Hat
What to Wear in Ireland for Boys
Down Jacket | Wool Socks | Waterproof Shoes | Base Layer | Wool Hat
What to Wear in Ireland for Babies
Down Jacket | Wool Socks | Waterproof Shoes | Base Layer | Wool Hat