Scotland is an Incredible, Wild, Historic, Mystical Country that Just Begs to be Visited. If Scotland is Calling you, I've got the Perfect Scotland Itinerary for You.
The Perfect Scotland Itinerary – Discover the Best Things to do in Scotland on this Incredible Road Trip!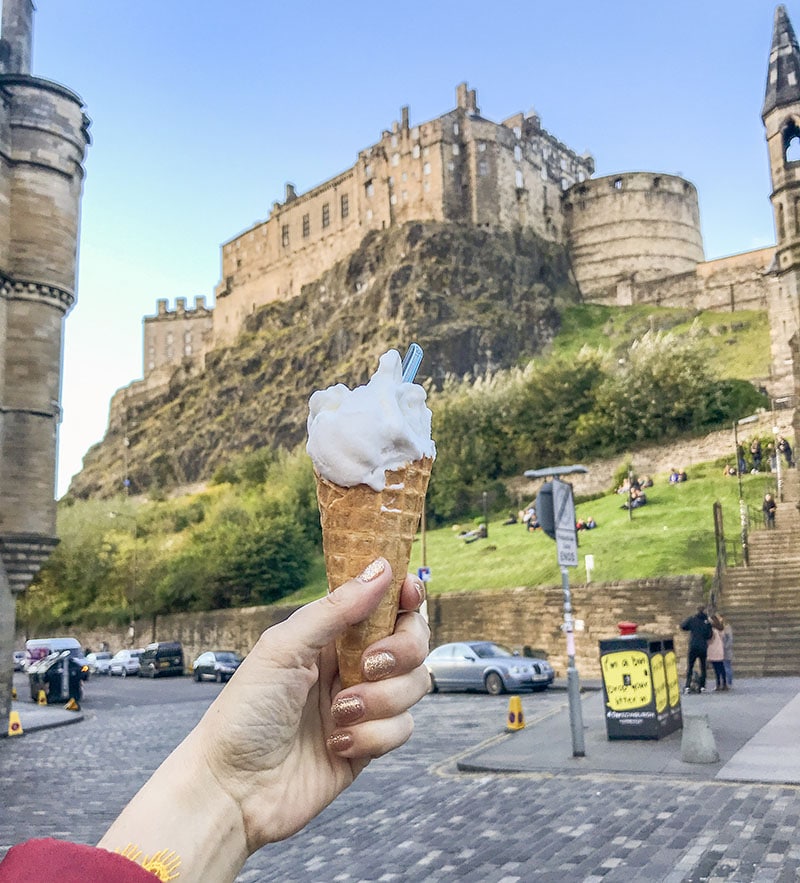 This post contains affiliate links
You're Going to Scotland!!!
So you've been bitten by the "Scotland Bug" and you're ready to plan your trip! Great choice! Scotland is an incredible country with a deep, rich history, culture, and loads of whisky distilleries! You'll be able to see hundreds of historic sites, abbeys, castles, sheep, highland cows, and even more stunning scenery. Although a relatively small country, there are so many places to see in Scotland, that it can seem overwhelming. But fear not, I have broken down this Scotland itinerary into seven days of pure Scottish awesomeness! If you're wondering what to see in Scotland, but feeling overwhelmed? Don't worry, I've got you covered. Half the fun of visiting somewhere new is planning what you'll see, do, eat and wear. But it's also overwhelming. Be sure to read through this itinerary and it's accompanying posts on the Isle of Skye, Edinburgh, Inverness, and Glasgow to give you an idea of what you want to see, where your priorities are and a few options on what you want to include or exclude from your personal Scotland itinerary.

Scotland Itinerary – Wanderlust Guide
If you want to visit Scotland, but would rather take the work out of planning your trip, consider using my Wanderlust Guide Scotland Itinerary. It takes the stress out of planning and takes you day by day through the highlands and lowlands of Scotland, showing you as much of the country as possible while leaving plenty of time to enjoy your trip.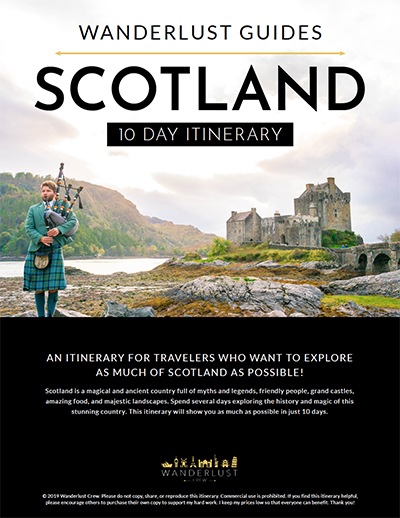 Planning a Trip to Scotland
You're ready to start planning your Scotland trip, great! Let's talk about what to pack, where to go in Scotland, and where to stay.
Packing for Scotland
Scotland is a gorgeous country…love it to death, but can we talk about the weather? You're not going to Hawaii ok, so plan accordingly!
The weather in Scotland can be…unpredictable, at best! I would pay no mind to any weather forecast you have previously looked at. The skies can change on a dime and surprise you for better or worse. Chances are, no matter what time of year you go to Scotland that you will have rain and it will be chilly during some part of your trip. Having layers and waterproof gear is essential.
Follow this Scotland Packing List to be sure you have the best gear!
What to wear in Scotland:
Rain Coat
Wool Socks
Layers
Waterproof Shoes
Blanket Scarf
Wool Socks
Knit Hat

Planning Your Route
One of the best ways to see Scotland is by car or having your own vehicle. Taking a tour is great and stress-free, but Scotland self drive tours can be economical and a ton of fun. The country is easy to navigate, and it just takes a bit of planning and effort.  Try to stay organized when planning your Scotland Itinerary. I love using Google Maps, or Phone Apps like TripIt or Roadtrippers to plan out my itinerary and driving route before I leave. This is especially helpful if you won't have cell service or have bad service, which is entirely likely in Scotland, especially as you get to the highlands. It's great to have an offline option for keeping your trip organized. It helps to keep all your flight itineraries, rental car confirmation numbers, driving directions and hotel addresses all in one place and looking tidy. It's great if you have to go back and log expenses as well!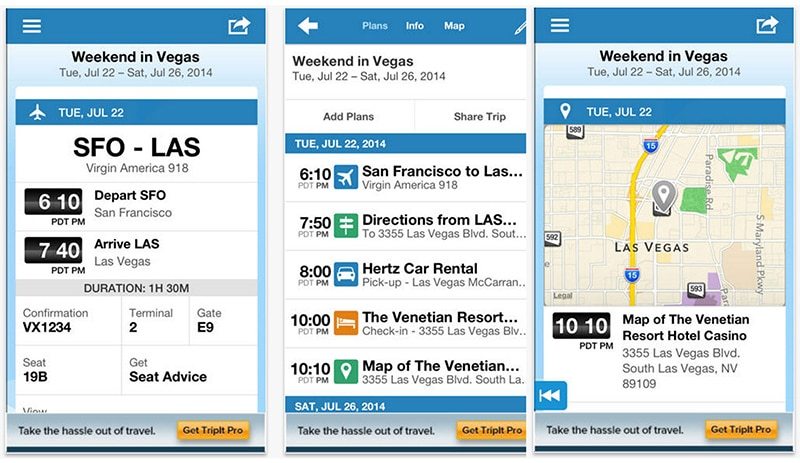 Getting to Scotland
The cheapest flights into Scotland can usually be found to Edinburgh or Glasgow, but be sure to check other, smaller airports such as Aberdeen, where some budget airlines might fly into. Find out how I get insanely cheap flights to Europe ALL the time!
Consider adding Scotland onto the beginning or end of a trip to Europe you already have planned. Getting around Europe by plane can be shockingly cheap! For my last trip to Scotland, I was already going to be in Ireland for 2 weeks, so decided to add on Scotland to the end of my journey. I spent a whopping $40 on round trip flights with this airline!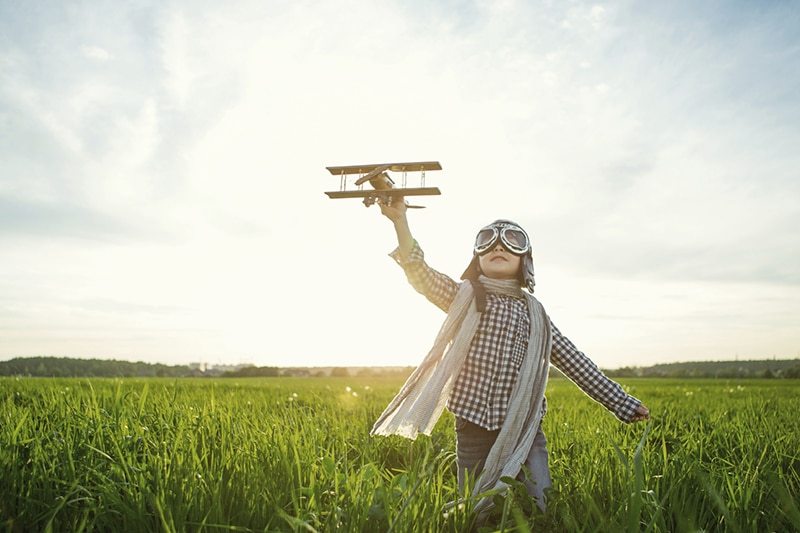 If you can't find cheap flights from your home country to Scotland, be sure to check flights to surrounding cities that may be cheaper to fly to, such as Dublin, London, Paris, or Frankfurt. Then look at buying a cheap flight from a budget airline such as Ryanair to get you to Scotland. I found a cheap flight from Boston to Ireland for $60 during Norwegian's killer sale and a flight from Dublin to Edinburgh for $40 round trip.
Driving in Scotland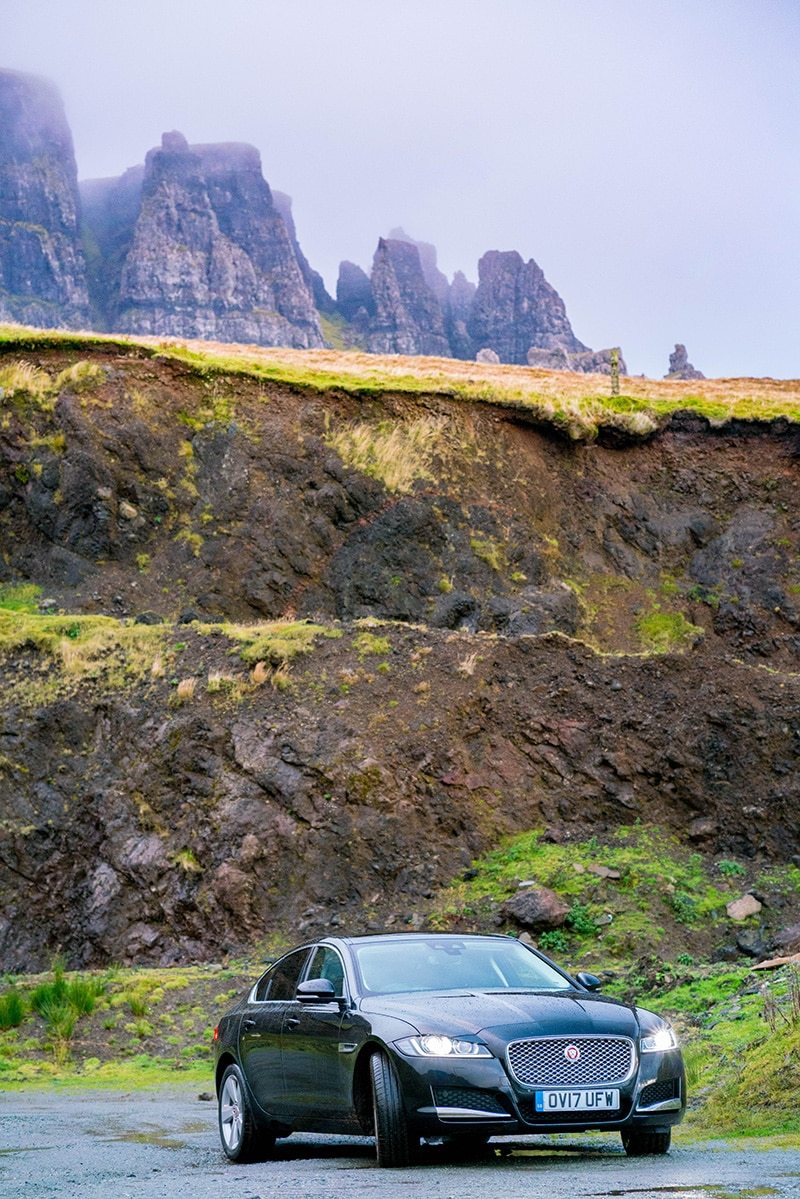 If you want to really see Scotland, you'll have to rent a car. Coming from the US or mainland Europe, driving on the left can sound really scary, but it doesn't have to be. Here are a few tips:
Think Left, Left, Left:
Repeat the word "left" in your mind or out loud several times before you drive and while you're starting out. Close your eyes and visualize yourself on the left. These seem kind of silly, but they will really help as you prepare to completely flip your usual driving autopilot brain backwards!
When in doubt, follow the car in front of you.
Roundabouts: Scotland and Europe, in general, is full of roundabouts. They are fantastic things that really help with the flow of traffic. In Scotland, they will curve to the left. Most of the time they consist of several lanes. be sure to follow the arrows or signs for which lane you need to be in. There can be anywhere from 2-6 or more exits on a roundabout and they can get pretty tricky. Just pay attention and you will be fine.
Narrow Roads: Scotland is full of narrow roads with stone walls on either side. It's an effort, but be sure to stay in your lane and not grazing the side of the wall or hedges.
One Track Roads: You may come across quite a few one track roads, especially on the Isle of Skye. This means that there will be one lane shared by two directions of traffic. You will see "passing places" along all the roads where you must pull over and wait for cars to pass if you see them. Always pull over to the left. Never cross the road to pull into a passing place located on the right.
Watch for animals: There's nothing more magical than being in a sheep traffic jam! Just be sure to give them the right of way and pay attention. Also, look out for deer!
Insurance: With all of the narrow roads, stone walls, hedges, small parking spaces and new left driving orientation, I always recommend that you get the full insurance on a rental car.Alternatively, look into your credit card as some cards, such as Chase Sapphire offer full rental car insurance in foreign countries. Be sure to bring along proof of this for the rental car company.
One Week in Scotland Itinerary
There's never enough time to explore Scotland and it could honestly take you a lifetime, but most people who write to me asking for advice only have around one week in Scotland. I've configured this itinerary for you to be able to see the best of Scotland in a week.
Now that you've done all you can to prepare for getting to, driving in and packing for Scotland, it's time to talk about where you'll be heading! I've arranged these 7 days in Scotland to begin and end in Edinburgh, where most flights will take you to in Scotland, but you can start this itinerary from anywhere on the map, or skip, add, change direction and alter to your heart's content!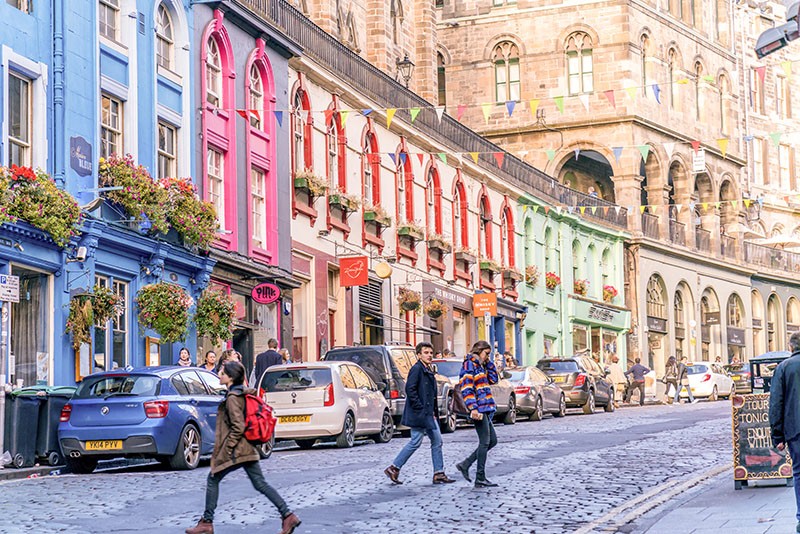 Map of the Perfect Scotland Itinerary for 7 days
I've created this interactive map of your 7 days in Scotland with directions between cities included.
Day One: Edinburgh
Edinburgh will most likely be your starting point on your journey around Scotland, if it's not, feel free to skip ahead! Edinburgh is a beautiful city full of rich history, vibrant culture, and delicious food! What I think I love most about Edinburgh is that old-world feel mixed with a quirky vibe that's hard to describe.
There are some amazing Airbnb apartments right in the historic center of Edinburgh. When we stayed there we booked a very affordable place which had a patio overlooking Edinburgh Castle. It was incredible and a highlight of our trip! My kids said they loved being able to look at "Hogwarts" haha! You can find that apartment here.
Here is a list of affordable apartments in Edinburgh for families of 4-6!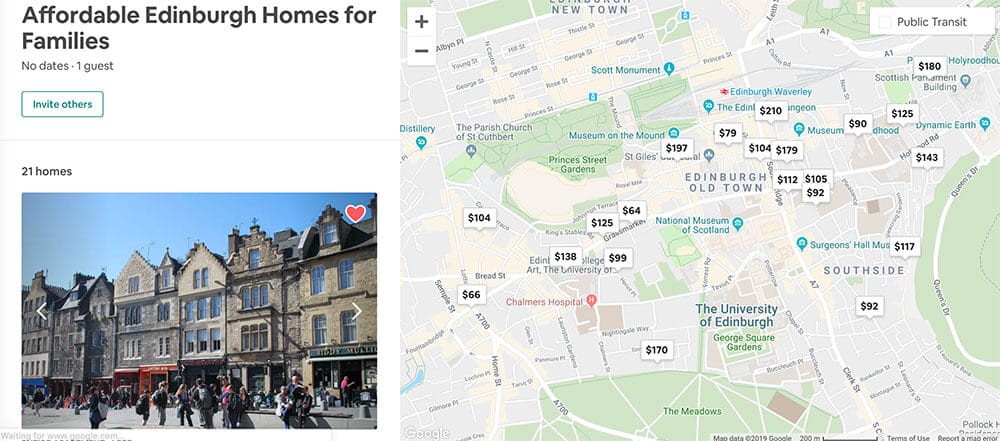 You could spend weeks wandering the streets of Edinburgh, but I've given you two days here, so get busy!
Here is a great detailed list of what to do in Edinburgh. But here is a quick list to get you started:
Edinburgh Castle
Elephant House Cafe
Victoria Street
Calton Hill
The Royal Mile
St Giles Cathedral
Scott Monument
Grass Market
Malt Whisky Trail

Day Two: Edinburgh & St. Andrews
Spend the night in Edinburgh, wake up and explore the city for about half a day. Finish up your Edinburgh list:
Hike Arthur's Seat for sunrise
Holyrood Palace
Now that you've finished seeing Edinburgh, head to St. Andrews, it's about an hour away from Edinburgh, known as a golf mecca and home to St. Andrews University which was founded in 1413, making it the 3rd oldest university in the UK, following only Oxford and Cambridge.
St. Andrew's Cathedral: Once the largest church in Scotland, St. Andrews Cathedral was a place of pilgrimage for Catholics during the medieval ages. It is in ruins now, but you can climb St. Rules tower and take in the views from the top.
St. Andrews Links: Even if you're not a golf enthusiast (I certainly am not), take a stroll along the cart paths and appreciate the famed course for its beauty and views.
Blair Castle: This beautiful castle was just featured on an episode of Victoria and it's right off the motorway, so stop if you have the time!
When you've had a taste for St. Andrews, begin your drive to Inverness. On your way, consider stopping at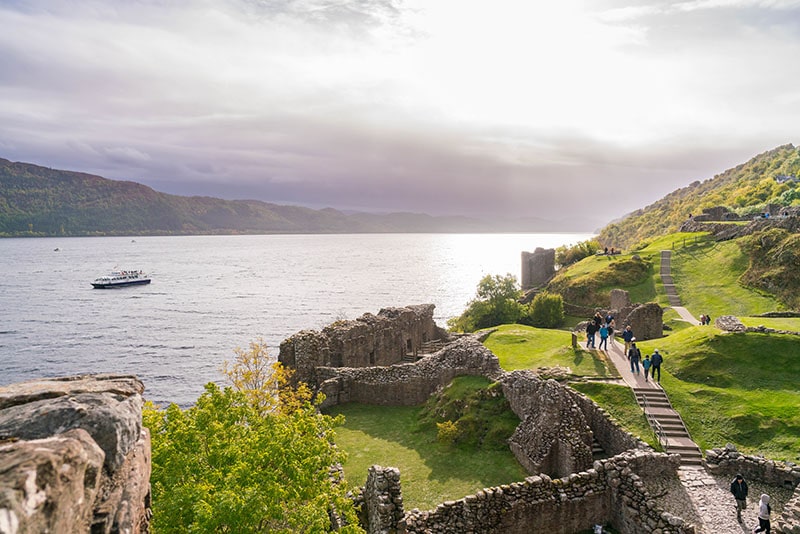 Known as the capital of the highlands, Inverness is an ancient city with a long history. Home to Shakespeare's infamous Macbeth and the stage for the Jacobite uprising and final defeat, Inverness will allow you to connect with the past like nowhere else.
I recommend stopping here for at least one night and giving yourself a full day to explore the surrounding areas. There are plenty of Airbnbs in the area, or you can even rent a camper van to hunt for Nessie yourself!
Here is a list of affordable houses in the Inverness area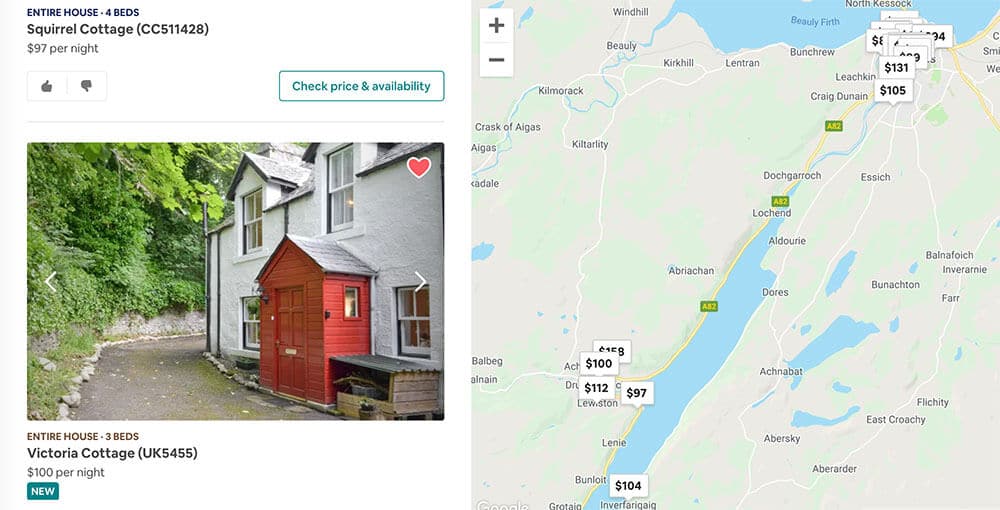 You should be able to see all of this in one day, but you can stay one more night here and finish in the morning, because you've got a big drive ahead of you tomorrow to the Isle of Skye. Read this in depth article about what to do in Inverness. But here is a quick list:
Culloden Battlefield
Clava Cairns
Loch Ness
Urquhart Castle
Cairngorms National Park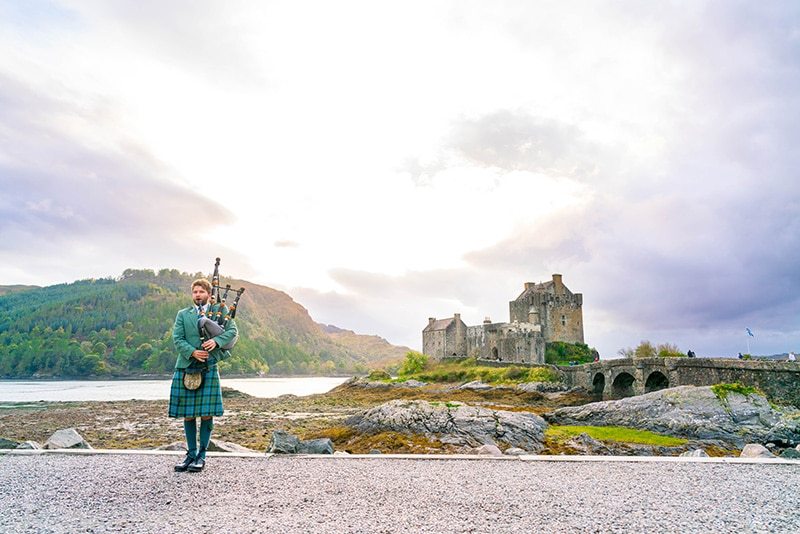 Finish up anything you missed in Inverness and begin the drive to the Isle of Skye. I prefer taking the northern route because it is the highest north that you will get in the highlands. If you're there in the spring you will get a beautiful show from the purple heather blooming on the rolling hills. Just before you get to the Isle of Skye, stop at:
Take your time getting to Skye, but try to arrive before dark as you'll be driving on one track roads at times, which can be tricky come nightfall, and riving over the Skye Bridge is something you'll want to do in the daylight.
I recommend staying in Portree for the night as it is the capital of Skye and has great food and accommodations. This will be a great location for everything you'll be doing tomorrow.
Located on the west coast, The Isle of Skye, while becoming increasingly popular, is truly worth the drive! You'll feel as if you've stepped back in time once crossing the bridge onto the island life. While the island is small, there is much to see. I recommend staying here for at least two nights to give yourself a full day and maybe even two half days here. There are some fantastic Airbnbs on the Isle of Skye. Most of the homes are old shepherd cottages that are just adorable. We stayed in an old shepherd cottage near the Museum of Highland Life that had the most incredible sea view! I honestly didn't want to leave. You can find our Airbnb here. 
Here is a list of affordable houses on the Isle of Skye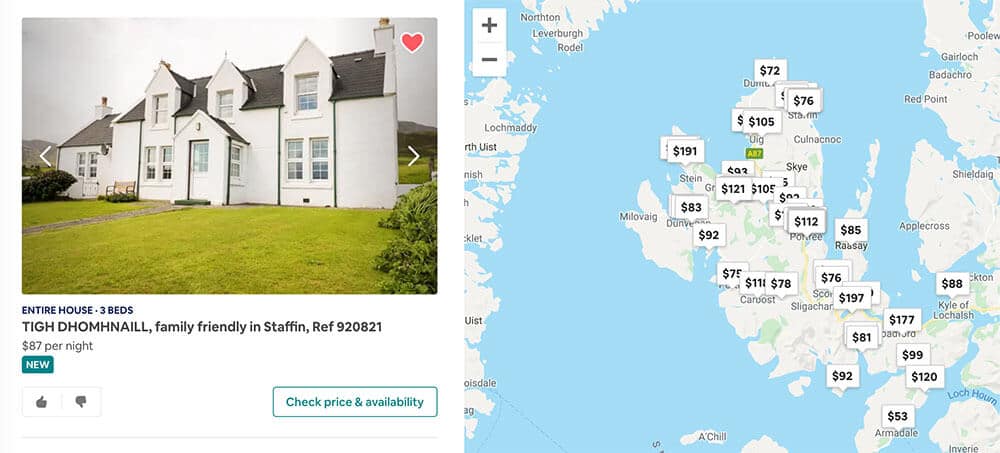 Wherever you stay, I HIGHLY recommend getting up at sunrise for your day on the Isle of Skye. The sunrise views just cannot be beat! Read my Guide for Visiting the Isle of Skye. Here is a quick list of what to do:
The Quiraing (catch the sunrise here!)
Kilt Rock
Old Man of Storr
Neist Point
Dunvegan Castle
Portree
Fairy Pools
Flora MacDonald Memorial Grave
You'll probably want to spend another night on the Isle of Skye, since you'll have a really full day and you don't want to drive out of here at night!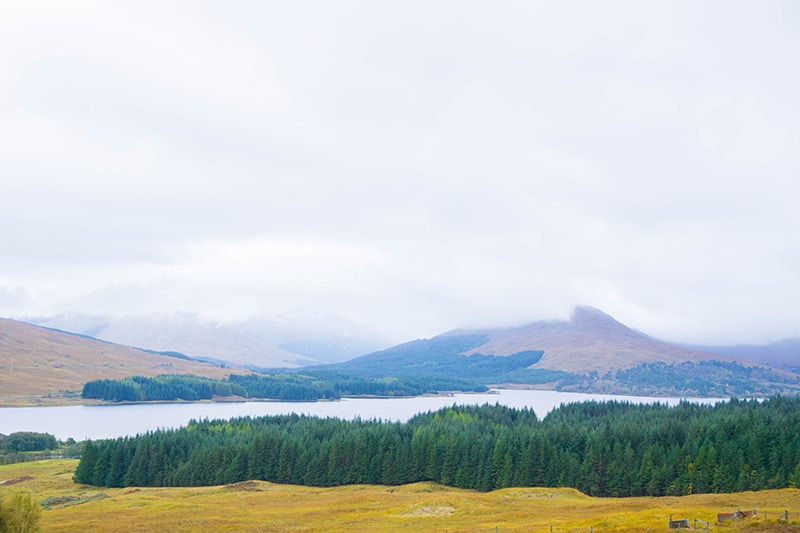 Day Six: Isle of Skye and Drive to Glasgow
Wake up and finish anything on the Isle of Skye that you missed yesterday and start your journey to Glasgow. On your way there, stop at Glencoe and take in the beautiful scenery.

Day Seven: Glasgow
Spend half the day exploring Glawgow. Follow this Glasgow Local's Guide. Then head to Stirling Castle and back to Edinburgh! I hope you fall in love with Scotland as much as I have and I hope this perfect Scotland itinerary will help you plan the perfect day trip! I'm always happy to help with trip planning. Connect with me on Facebook or Instagram if you need help! And check out The North Face on Zappos to get your Campshire gear ready for your trip of a lifetime to Scotland!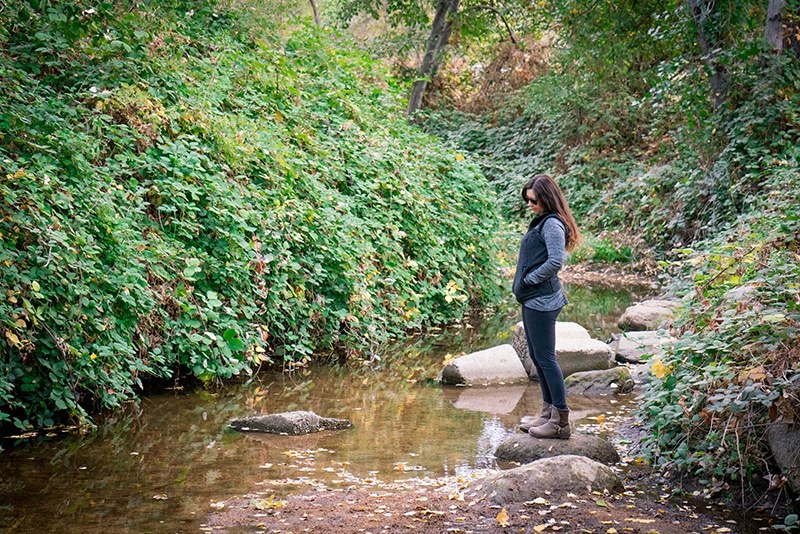 Scotland Itinerary FAQ
How many days is enough for Scotland?
If you really want to explore Scotland, then anywhere between 7-10 days would be ideal. There are so many amazing places to visit and activities to do that you won't want to miss out. Whether you're a history buff, nature lover, or just someone looking for an amazing experience, Scotland has something for everyone.
Is 7 days enough to see Scotland?
7 days can give you enough time to see some of Scotland's highlights, but if you have the opportunity to stay longer it is highly recommended. Some places in Scotland you may want to allocate more time for include: Loch Ness, the Isle of Skye, and Edinburgh.
What is the best month to go to Scotland?
Scotland offers something different all throughout the year. However, May is the best time to go in terms of weather. But if you're looking to experience festivals, then August and September are great times to visit.