London is such an incredible city that I've completely fallen in love with it. Many visitors also fall under its spell as it surpasses their expectations, and it's easy to see why. London has a little something for everyone, from young to old, from seasoned traveler to amateur traveler. London offers a plethora of culture, food, entertainment, history, and beautiful sites.
You may be trying to decide on a destination or  just looking for some London inspiration and you're not sure where to begin planning your trip. I've ended up writing so much about my favorite city in the world, that I wanted to compile it into one place for you to access all things London!
On this page, you'll find London itineraries, London day trips, guides for getting to London, guides for getting around London, tours and hotels in London, and some of my favorite photos of this stunning destination, that will hopefully make your trip research go a little more smoothly. If you have any London related questions, feel free to reach out to me on Facebook or Instagram for help. There's nothing I love more than helping people visit London, especially for the first time! Here is my London Travel Guide, I hope you enjoy it!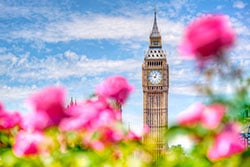 This page contains affiliate links.
London Travel Inspiration
If you're looking for some inspiration on things to do in London, these articles will help you find the perfect activity:
London Itinerary Suggestions
Best London Tours
Best London Day Trips
Getting Around London
Where to Stay in London
Flying to London
Also, if you found this information useful, please bookmark it so you can find it later and share with your friends who are going to London. If you're on Pinterest, follow my London Board with tons of information on London. You can also pin this image!