Iceland is an expensive country, but it's possible to travel Iceland on a budget and still have a great time!

How to Travel Iceland on a Budget
Iceland, land of fire and ice, is an incredible country with much to offer. If you are interested in waterfalls, mountains, black sand beaches, volcanos, glaciers, adventure or culture, Iceland will be a wonderland of sights and activities for you.
As exciting and beautiful as Iceland sounds, it has a bad reputation for being an extremely expensive country, and guess what, the rumors you've heard are definitely TRUE. Iceland is an expensive country and visiting there can cost you an arm and a leg, or even a kidney! But our family spent a week in Iceland on a budget and managed to not break the bank too badly. Even if you're going to Iceland with kids, you can do it affordably and save some money to spend on awesome Icelandic souvenirs instead!
Our Total Cost to Travel Iceland on a Budget for One Week: $2,500
Here is an outline of what we spent as a family of 6 and some tips on ways you can save money and travel Iceland on a budget.
Flights
Total Cost: $130 each/ $780 total for family of 6 (one way)
Right now, Iceland is one of the cheapest European countries to fly to from the United States. I've seen flights as low as $99 each way. We bought ours from WOW airlines for $130 from San Francisco. If you have a trip to Europe already planned, you can use Icelandair's stopover program to plan a stopover in Iceland.
A lot of people have asked me about how it was flying WOW Airlines and if the horror stories they've heard are true. I haven't personally heard any of these rumors, and we had a great experience. I always tell people, it's 5-10 hours of your life (depending on where you fly from), and it's a means to an end. So if you have to suffer through a few hours of a bad flight, you still get to an amazing destination for a fraction of the price of other large airlines.
We had a great experience on WOW. There were no frills, but the seats were comfortable and the cabin crew was courteous. There was no free food, but we brought our own snacks and it was just fine.
Another way to save money while flying to Iceland is to take only backpacks. I know it seems crazy to fly to a land that requires thermals and huge coats and to take only backpacks, but it can be done. Each of our kids had one small backpack which held: a packing cube of clothing, travel journal, boogie board, snacks, games and even a pair of sandals for the other part of our European adventures.
Housing
Total Cost for 1 Week: $800
Hotels in Iceland are few and far between and also very expensive. And if you're traveling with a big group or large family like us, accommodations can be even more difficult to find. There are two affordable options for housing:
Airbnb Iceland


We used Airbnb for this trip since we use them almost exclusively around the world. The Airbnb options in Iceland are plentiful, affordable and wide-spread. We managed to rent a beautiful cabin in South Iceland for around $800 for the week. The cabin was small with only one bedroom and a loft, but enough beds to hold us all. We had horses for neighbors and it was just perfect. Contact me if you'd like the link.

If you want to see the main sites in Iceland, including all the famous waterfalls and beaches, I'd recommend sticking to South Iceland if you've only got about a week. Our Airbnb was in Selfoss, which was a great location between Reykjavik and Vik. Read this guide to find the best lodging on the Ring Road.

Campervan Iceland

We focused on South Iceland, but if you're interested in driving the ring road and seeing most of the country, a camper van might be a good option for you. We find this to be too cramped with six of us, two of us who need to work in the evenings. A little separation from the kids a few times a day is essential for my sanity!The major bonus of renting a campervan is that you combine your housing and car rental costs and can save a ton. Read about this awesome Iceland itinerary in a camper for more information.
Rental Car
Total Cost: $400
One of the major ways we cut costs in Iceland was by renting a car from SAD Cars. SAD Cars rents cars that may have some minor cosmetic damage, but still function great. We had a 4WD Toyota Land Cruiser with awesome metal spiked tires and could handle the gravel roads in Iceland. SAD Cars was easy to use. Just take the shuttle outside the airport that will take you directly to the rental cars.
Food
Total Cost: $320
Breakdown:
Groceries: $210
Dining Out: $110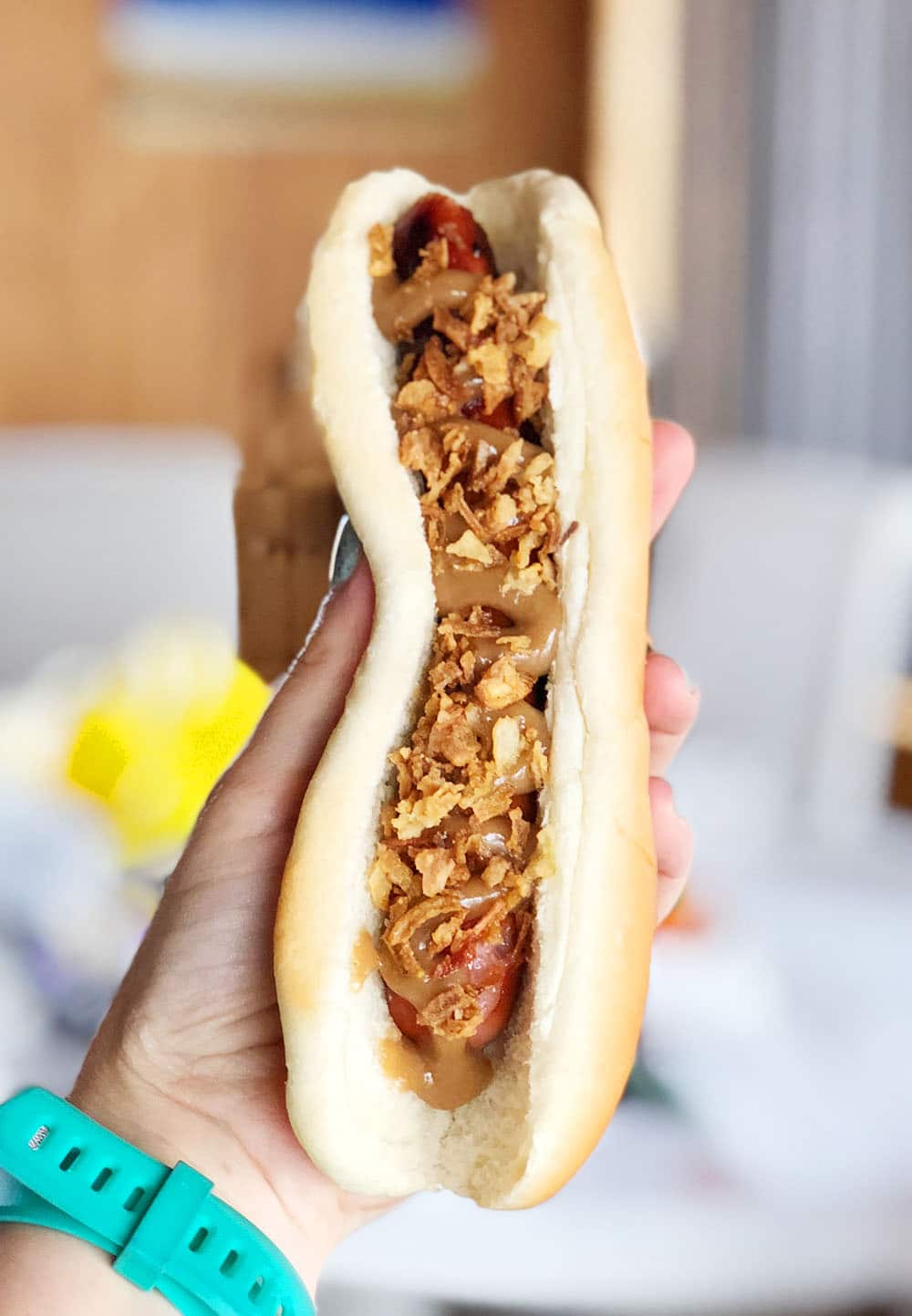 This is where Iceland gets a really bad rap, and for good reason. Dining out in Iceland is very expensive. We ate out once as a family and spent $110 on 3 adult meals and 3 kids meals. The food was very good, very fresh fish, but about double what it would have cost in the U.S. Icelandic food is delicious and I wish we could have tried more of it, but we made sacrifices where we had to.
However, groceries in Iceland were about the same price as we pay in California. There were a few things that were more expensive, like blueberries and meat. I spent about $210 total for groceries throughout the week, which is the same amount I spend to feed my family at home.
There are two main grocery stores in Iceland that you can find all over the island: Bonus and Kronan. They both had good prices and a wide selection of foods. We even found Twinkies! Haha! You don't have to pay for bags in Iceland, which was a nice change from my grocery shopping in California, where I'm constantly forgetting to bring my own bags.
One of the most famous foods in Iceland is the gas station hot dogs. No, I'm not kidding. I even went to the Strasbourg Christmas market last year, where Iceland was the host country, and the food they brought with them…gas station hot dogs! But you have to try these hot dogs. They're amazing and about $5/dog. The buns are fresh, the hot dogs were made from mostly lamb, with some pork and beef, and they are smothered in a delicious and addicting sauce called Pylsusinnep, fresh chopped onions, and fried crunchy onions. So good!
We were craving hot dogs all week, so instead of buying them for the whole family ($40), I went to Bonus and bought my own dogs, buns, special sauce and crunchy onions. They honestly tasted better at home and I wished I could take them with me. Look for this brand of hot dogs and something called "Cronions" for the crunchy onions.
Make your own Icelandic Hot Dogs:
1 Package Hot Dogs $5

1 Package Buns $2
1 Packet Cronions $1
Icelandic Mustard/Brown Sauce $2
Total: $10 for making our own hot dogs and then we bought more buns and dogs and had even more. So good!
Activities
Total Cost: $200
Breakdown:
Ferry to Heimaey: $100
Elheimar Museum: $50
Secret Lagoon: $50
The best thing about Iceland is that most of the sites and activities are free. Everything else may be expensive, but at least the entertainment is mostly free. There are a slew of tours that you can do in Iceland and they aren't cheap, but even if you don't do a tour, you will still see and do plenty!
The biggest activity expense for us was taking a ferry to Heimaey Island ($100). It's not on most visitors' itineraries, but it should be! It's one of the most unique things to do in Iceland. While we were there we visited the Eldheimar Museum, which was neat, but I would skip it if I went again.
We saved several hundred dollars by going to Secret Lagoon instead of the more popular Blue Lagoon. Tickets were $25 for adults and the kids were free. It was an amazing experience. You can see the springs with boiling water that flow into the springs, which are known as the oldest swimming hole in Iceland!
So those are my money-saving tips for Iceland. It's nothing mind-blowing, but I do think Iceland can be seen without emptying your bank account or selling a kidney. It's worth visiting this breathtakingly beautiful country, even if you're on a budget.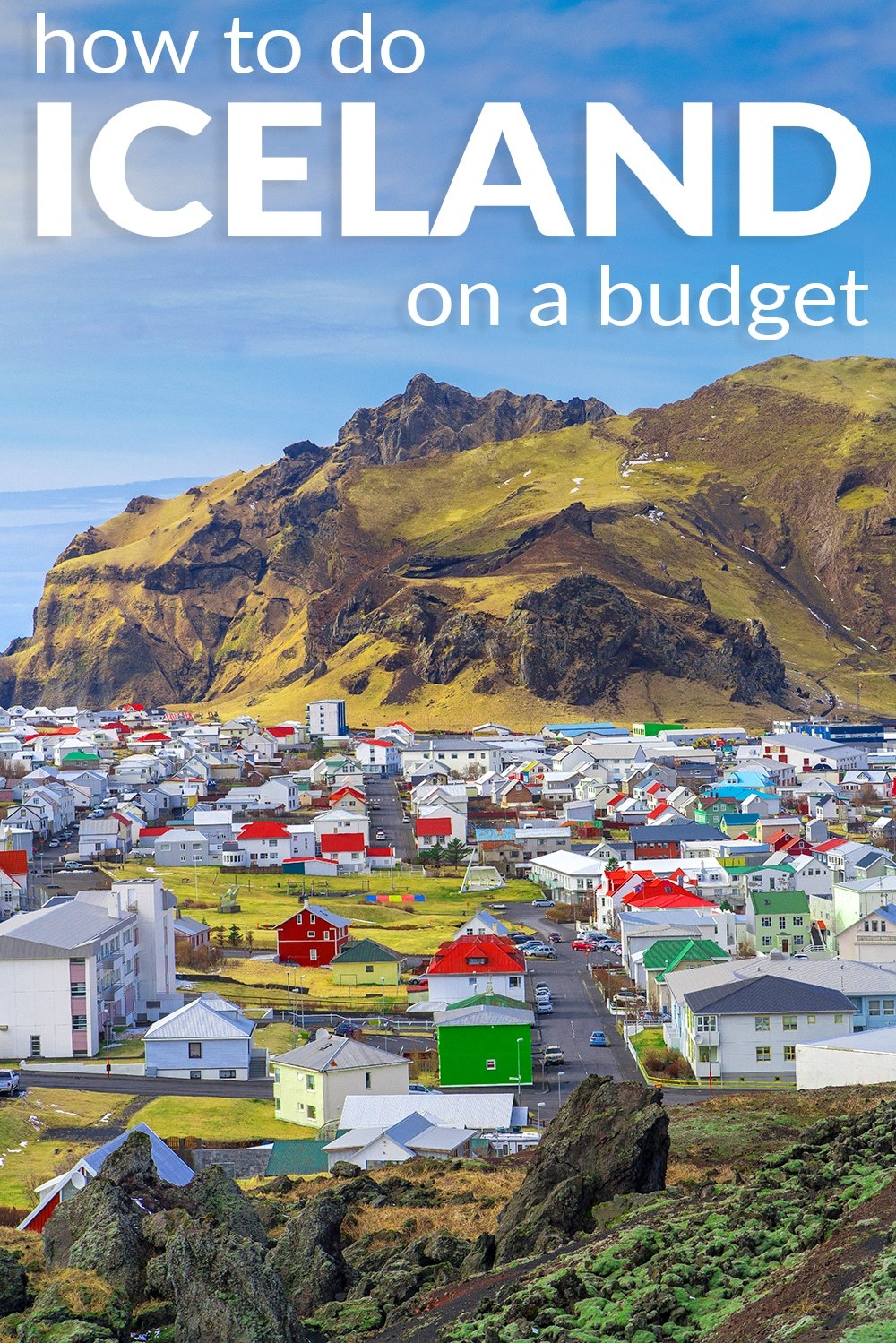 More Iceland Resources: