Heading to Ireland and not sure where to go? This is the perfect Ireland itinerary!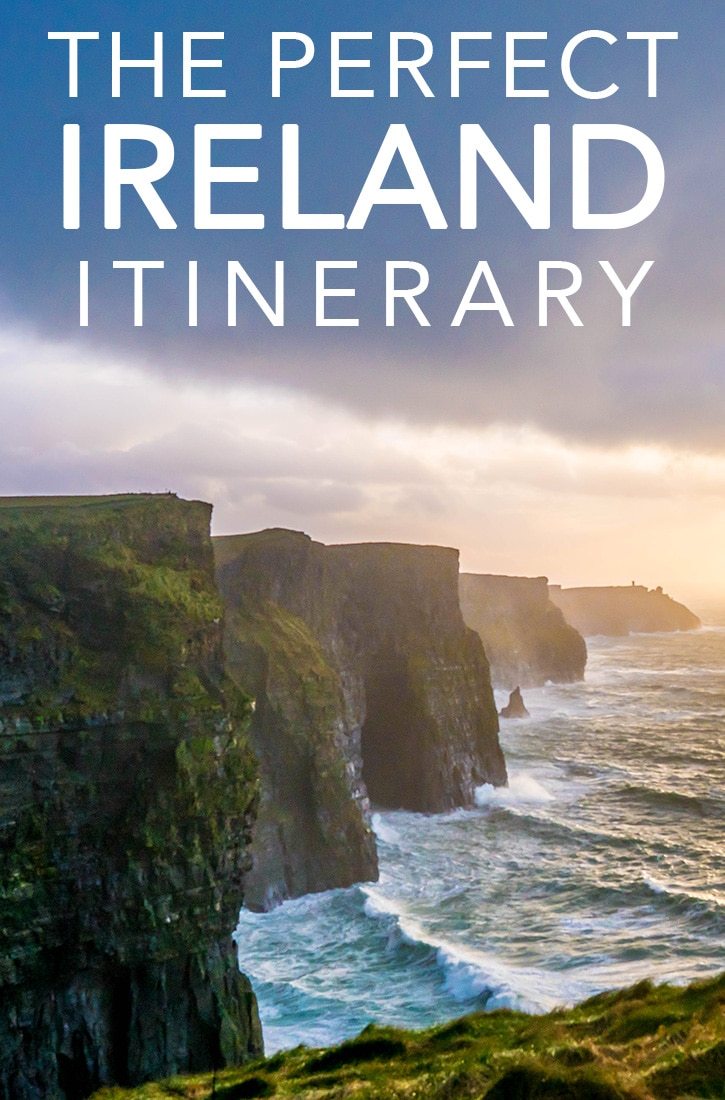 The Perfect Ireland Itinerary
Happy St. Patricks Day! We were lucky enough to be in Ireland for St. Paddy's last year and it's a country we really fell in love with. To celebrate, I wanted to share my idea of the perfect Ireland itinerary. If you're planning a trip to Ireland, having this itinerary will make your life easier.
Planning a Trip to Ireland
In all my trips to Ireland, I've discovered some real gems on this beautiful emerald isle. It has so much natural beauty that it almost hurts your eyes to look at all that green! There are also so many cultural and historical sites that you must see in Ireland that it could potentially take you a lifetime!
For a more in-depth look at some amazing places in Ireland, check out this massive list of the best places to visit in Ireland before planning your Ireland itinerary.
When you're planning a trip to Ireland, it's important to know that you won't be able to see it ALL, even though you'll REALLY want to! I've tried to pick the best things to see in Ireland that will give you a really good feel for both countries! I hope this Ireland trip planner will be helpful as you choose where to go and what to do.
Don't want to do all the planning?
Are you feeling overwhelmed with all your options in Ireland? I can't blame you! There's a lot to do and see and the Emerald Isle is a lot bigger than it seems. Luckily, you've got me do the planning for you. The best trips to Ireland are planned by someone who's been and lived there.
I've created this detailed Ireland Road Trip Itinerary that has everything you need in one convenient place. It really takes the guesswork out of deciding where to go, where to stay, what to do, and where to eat. I've spent years researching this itinerary and I truly believe this will give you the most amazing trip!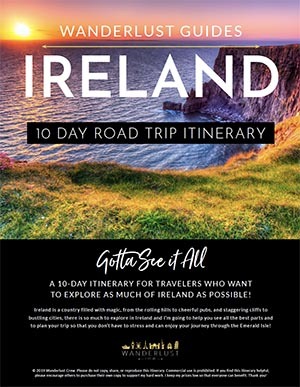 Want to skip all the planning and just access my detailed Ireland Itinerary complete with interactive maps and daily schedule? Click the yellow button below.
Don't have time to read a bunch of reviews and blog posts? Here are our top picks for visiting Ireland:
Get an Easy Ireland Itinerary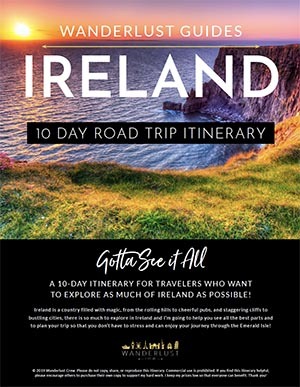 Our favorite hotels in Ireland
Our favorite tours in Ireland
Renting a Car in Ireland?
If you want to see authentic Ireland, I recommend you drive yourself. If you're renting a car, there are two companies we prefer to use: Rental Cars and Expedia Cars. We have had no issues with them and have been able to find the best prices available.
Want to See More than Ireland?
If you're interested in extending your trip to Ireland, it's easy and super cheap to hop a flight over to London, Scotland, or the rest of Europe. I love combining trips to Ireland with a trip to Scotland as well. You can find the perfect itinerary for Scotland and Ireland here.
Getting to Ireland
Ireland is a truly beautiful country and one of the cheapest places to fly to in Europe from the United States right now. I'm constantly finding good deals to Ireland.
In fact, we just purchased tickets to Shannon, Ireland from Boston for $500 TOTAL for our entire family of six through Norwegian Air's killer sale a few weeks ago and I also helped my sister book from New York to Dublin for $450 round trip per person. If you want to know how we get crazy deals on flights read How to Fly for Cheap or Nearly Free.

Best Time to Travel to Ireland
The best time to travel to Ireland is when you can get the best flights in my opinion! I've been to Ireland in the summer, spring, winter, and fall, and guess what? The weather felt the same to me each time! Yes it was a little colder in the winter, but the rain vs. sunshine ratio was about the same.

So there is not really a best month to visit Ireland and I always say the best time to travel to Ireland is when you can get the best flights and when it's convenient for you. Just be prepared for some wet weather, wind, and cold, with a mix of a little sunshine. There's a reason it's called the emerald isle…something's got to keep it green! But the beauty is worth it!
Where to Stay in Ireland
Just as Ireland can be one of the cheapest countries in Europe to fly into, it's also quite affordable to stay in Ireland. While there is an abundance of beautiful luxury castles and hotels to stay in, there are also really affordable Airbnb houses all over the island. We stayed in a beautiful 4 bedroom house on the coast for two months and fell in love! You can find our Airbnb here.
We stayed in a beautiful, huge farmhouse in Wexford for 2 months for only $2,000. For a party of 7, that's a great deal! Be sure to grab this $55 coupon for Airbnb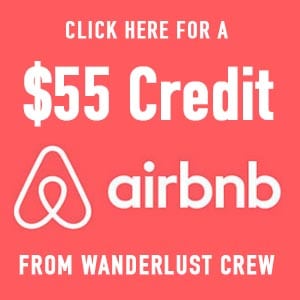 I've created this Airbnb Wishlist for you that holds just a fraction of the affordable housing on the island! If you've never stayed in Airbnb before, please read my 16 Rules for Airbnb.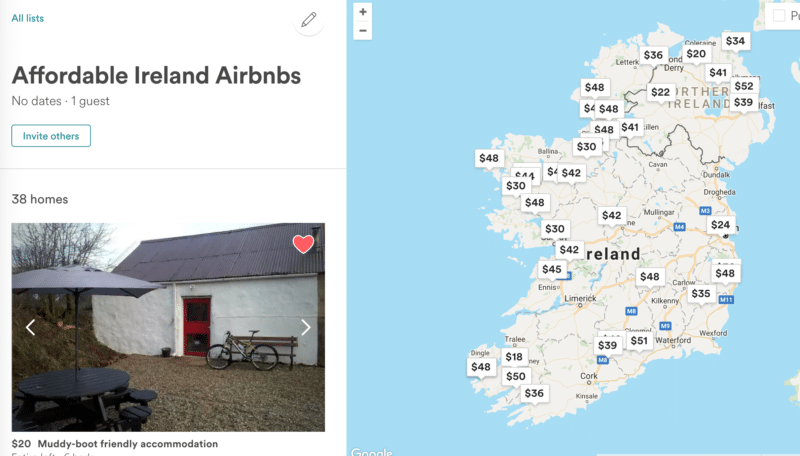 Packing List for Ireland
It's no secret that the weather in Ireland can be a little…insane…I'm not sure there's a better word to describe it. You want to be sure you're prepared for the elements, but also be sure you don't overpack. Here's what to pack for Ireland:
Rain Gear
I personally own these two raincoats and these two pairs of boots and I LOVE them!
The pink raincoat is not lined and is good for warm days or good if you want a waterproof raincoat to go over a regular jacket. The yellow raincoat is nice and lined for a good medium weight waterproof jacket. You'll need a really good pair of rain boots that you can also be comfortable walking in.
These Eddie Bauer boots are quite possibly the best thing that have ever happened to me! Not only are they the most comfortable shoes I've ever owned (ask anyone I know…they've heard me rave about these boots), but they are waterproof, AND they come with a lifetime warranty. I bought a pair over 5 years ago and I wear through the soles about every year and a half because I wear them everywhere! When they wear out I just bring them to any Eddie Bauer store (even though I bought them on Amazon) and they give me brand new ones! They're the BEST investment I've ever made. You can buy them here.
These Hunter rain boots are really high quality, last forever, are completely waterproof, and have a good grip on the bottom for walking. I really love my Hunters, but they're definitely not as comfortable as the Eddie Bauers.
For more info on what to pack for Ireland, follow my packing list for Ireland or Scotland or this detailed Ireland packing list.
Perfect Ireland Itinerary 10 days or more
While I am not an Ireland expert, we did live there for 2 months and were able to see most of both countries (yes Ireland and Northern Ireland are separate countries). And I've since been able to visit Ireland two more times, and we plan to go again this year.
I think I've created the perfect Ireland itinerary for the first time visitor who wants to see as much of the island as possible. The good thing about this itinerary is that you can cut out whatever you want and move on to the next location if it's too much for you.
I realize that I'm missing a lot of amazing things Ireland has to offer and I will probably receive some backlash for this, but these were some of OUR favorite finds in Ireland!
When you go to Ireland, I suggest that you rent a car. There is so much to see and driving will be the best way to see Ireland and everything it has to offer. An Ireland road trip is my favorite way to see the island.
Please, for the love of Ireland, do NOT spend your whole trip in Dublin! There is so much more that this beautiful island has to offer!
You can do this Ireland itinerary forwards or backward, it doesn't matter. I selfishly like this route (clockwise) because while driving along the coast, the passenger has a good view out the window and since that's usually me, and I'm the one with the camera, that's the way I'd go!
Remember you'll be driving on the LEFT! Honestly, it's easier than you think and your brain picks it up pretty well after a day or two. Just be alert!
How long will this Ireland road trip take?
Well, that's really up to you! I've seen people do this Ireland road trip in only 10 days. That's a little ambitious if you ask me. If you really want to hit all of these best places to visit in Ireland in one trip, then I would plan about 2 weeks for your whole journey. If you have less time in Ireland, simply cut out a few stops. It's not the end of the world, and you'll have an excuse to come back!
So without further ado, here is the perfect Ireland itinerary:
The Perfect Ireland Itinerary
Stop 1: Dublin
Stop 2: Killkenney
Stop 3: County Waterford & County Wexford
Stop 4: Cork
Stop 5: Killarney National Park
Stop 6: Dingle Peninsula
Stop 7: Cliffs of Moher & The Burren
Stop 8: Galway
Stop 9: Northern Ireland
Stop 10: Belfast
Stop 11: Back to Dublin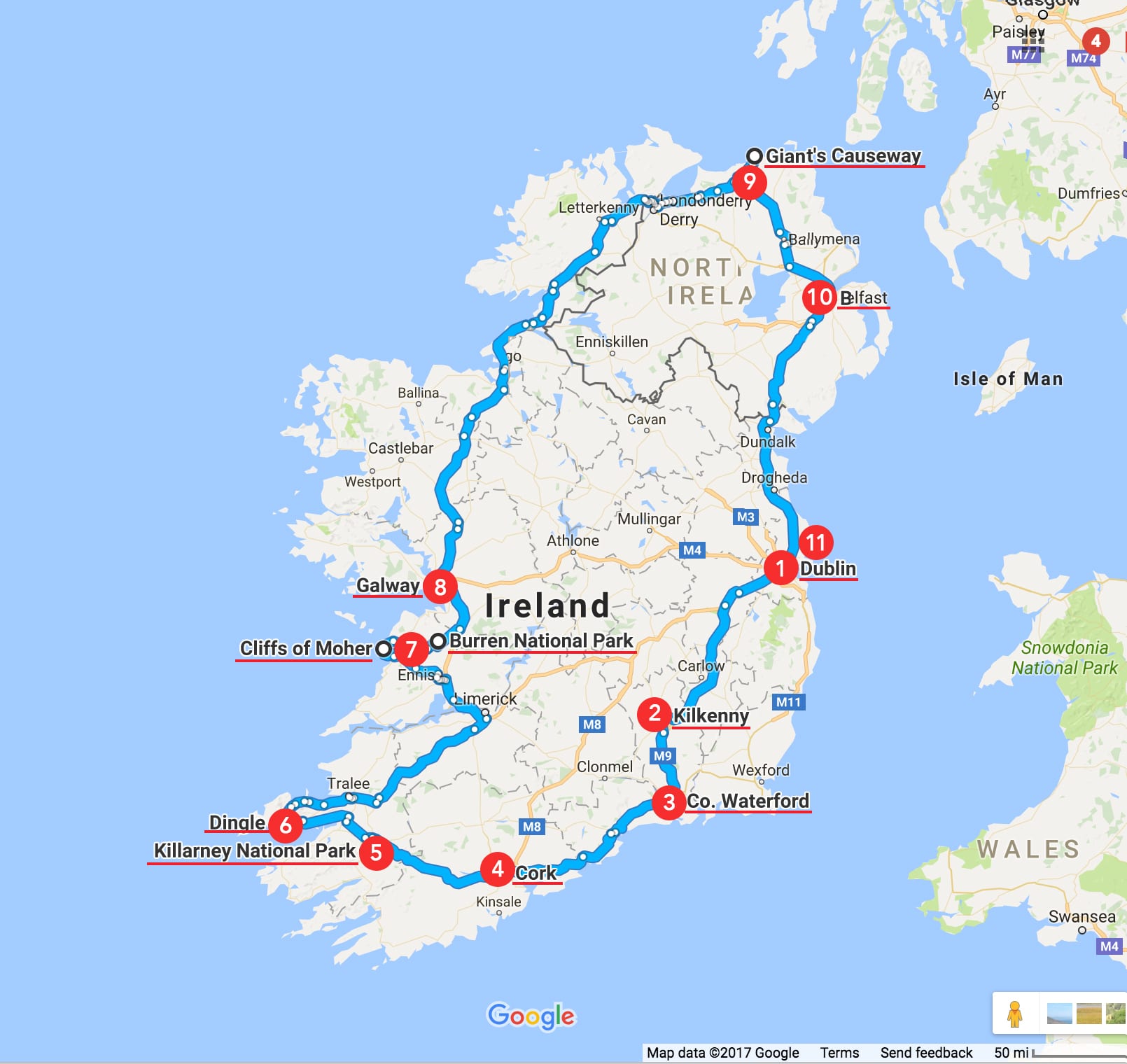 10 Places You Must See in Ireland
These are my top ten picks for what to see in Ireland. You can pick and choose which cities look good to you and skip over the ones you aren't interested in. Don't feel like you need to do it all unless you've got the time. For me, this is the best of Ireland!
1. Dublin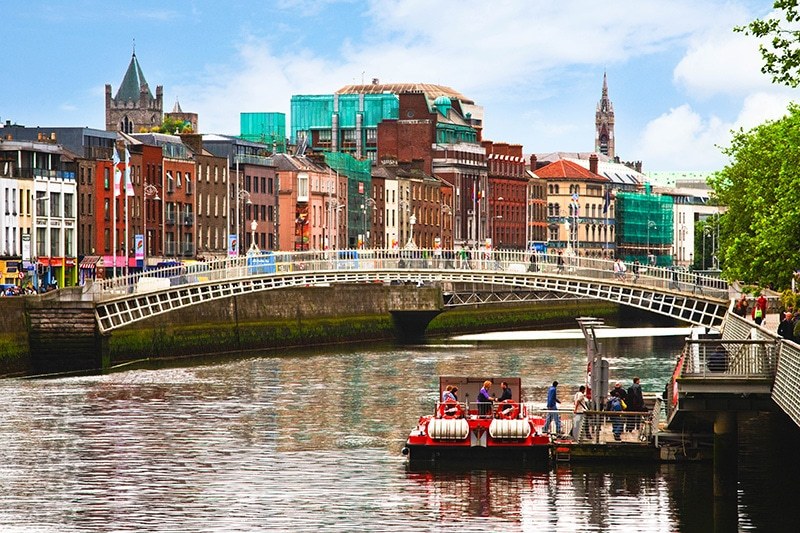 Arrive! If you're flying into Dublin (be sure to check other airports in Ireland like Shannon and Cork for good deals), spend a day and a half or so in this beautiful city. See the book of Kells, eat in a few pubs, take a tour. Here is a great list of things to do in Dublin.
Stay the night in Dublin and take a day to get over your jetleg before heading out on your Ireland road trip. There are some beautiful hotels and great Airbnbs in Dublin. Here is a list of affordable Airbnbs in the city.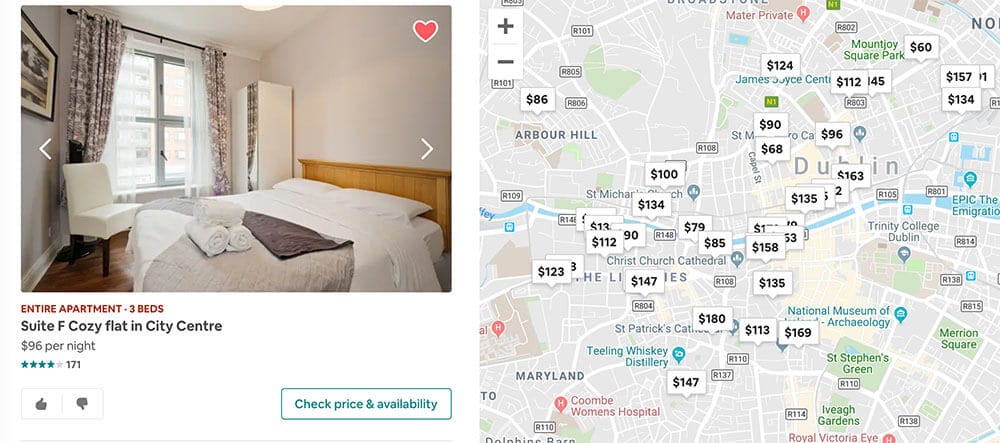 Here is a great guide for spending one day in Dublin. And if you're heading to Ireland with kids you can find great information here.
2. Kilkenny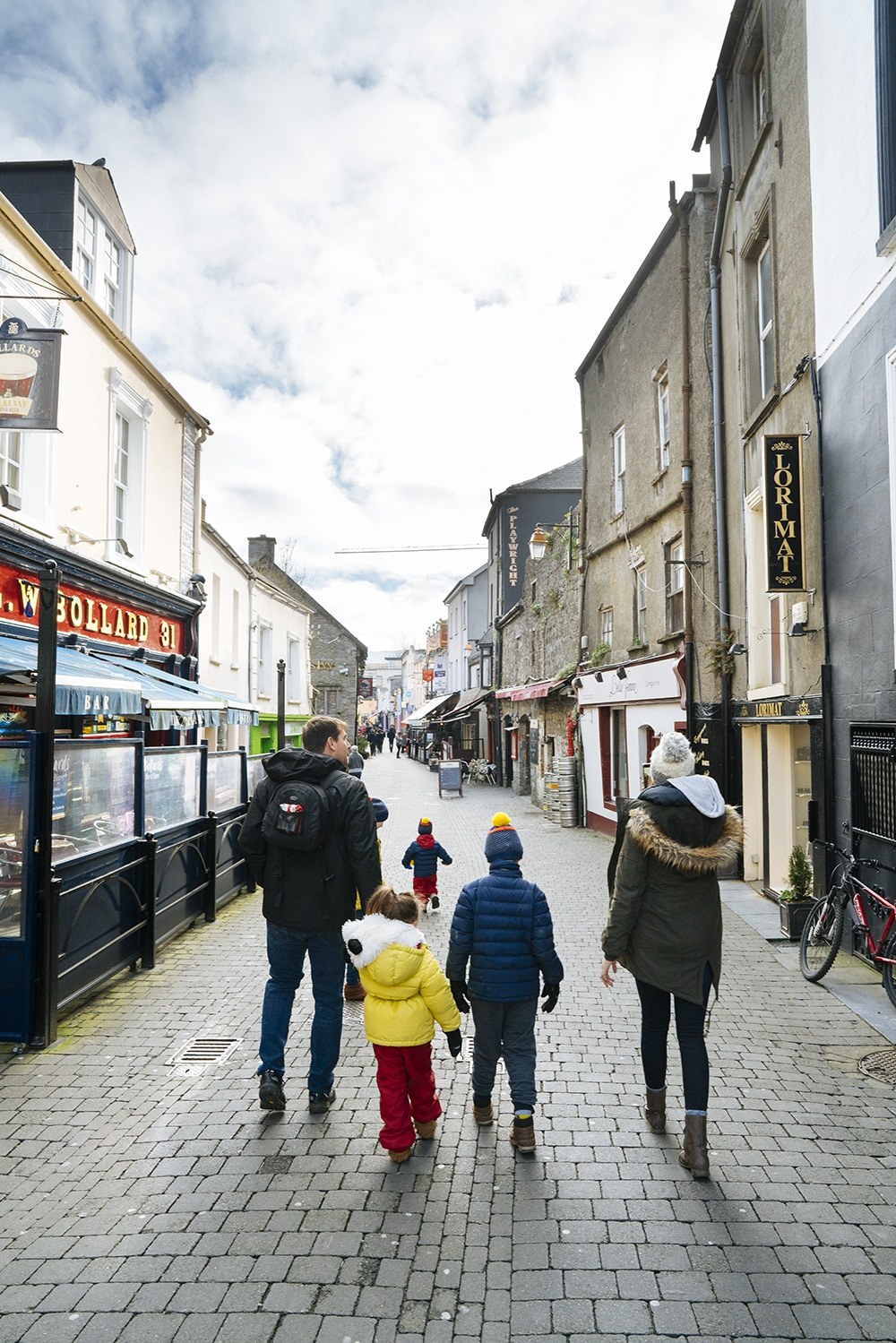 Kilkenny is a charming and historic town with lots to see and do. There is a great little farmers market outside the castle and street performers usually line the streets. It's a great town to wander and enjoy the cobblestone streets and ancient buildings.
This town has deep religious roots with well-preserved churches and abbeys that are amazing to see. Be sure to visit Black Abbey and St. Canice's Cathedral.
You can tour the castle, the old abbey, pop into the shops and sup in a pub! Here are more cool things to do in Kilkenny.
You'll want to stay at least one night in Killkenney to enjoy the scenery and atmosphere. Here are affordable Airbnbs in Killkenney.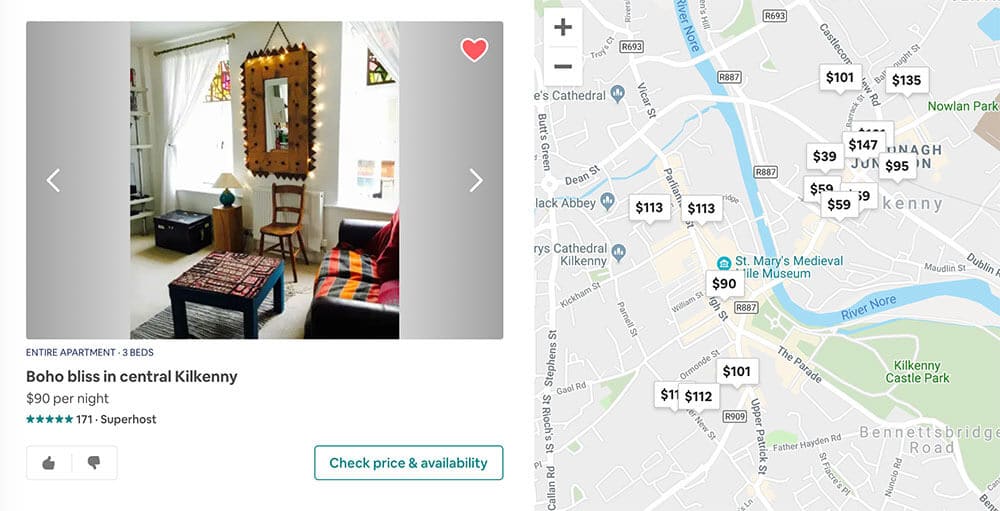 3. County Waterford & County Wexford
South East Ireland or "Ireland's Ancient East" is one of the most overlooked areas of Ireland in my opinion. Don't skip this if you want the perfect Ireland itinerary! There are so many hidden gems that I'm going to bring to light!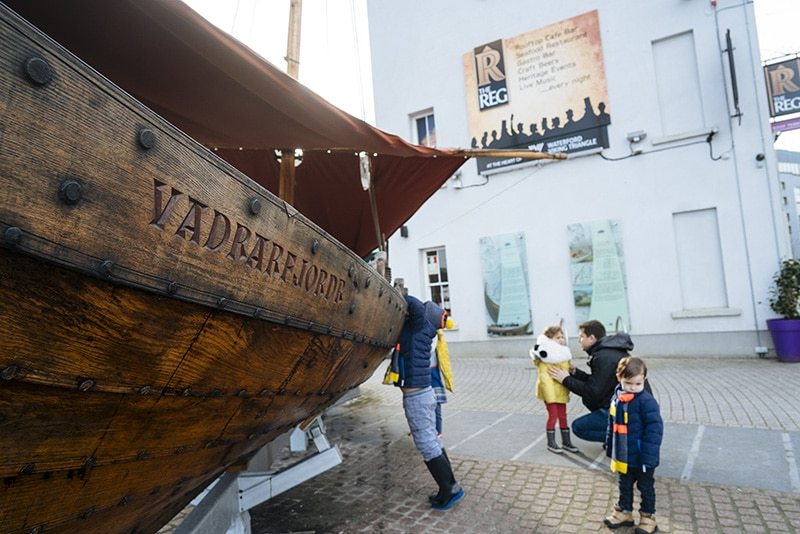 Tintern Abbey: One of my favorite hidden gems in all of Ireland is called Tintern Abbey near the tiny town of Saltmills on the Hook Head Peninsula. Check out our video of Tintern Abbey early in the morning.


Here you can find the ruins of the old abbey, an overgrown mill, and a beautiful walled garden.
You'll want to stay in Wexford or Waterford. We stayed for two months, but two days will do if you must. We rented this gorgeous Airbnb near Tintern Abbey.
4. Cork & Blarney Castle
For most, Blarney Castle is a must see when visiting Ireland. You can kiss the Blarney stone and receive the gift of gab!
Cork is a beautiful city to wander. Visit the English Market, an indoor sort of farmers market with lots of interesting things to see and eat! Here are 33 things to do in Cork city.
If you're interested in seeing more castles, Ireland will not disappoint! Read about the top 5 Castles to visit in Ireland.
5. Killarney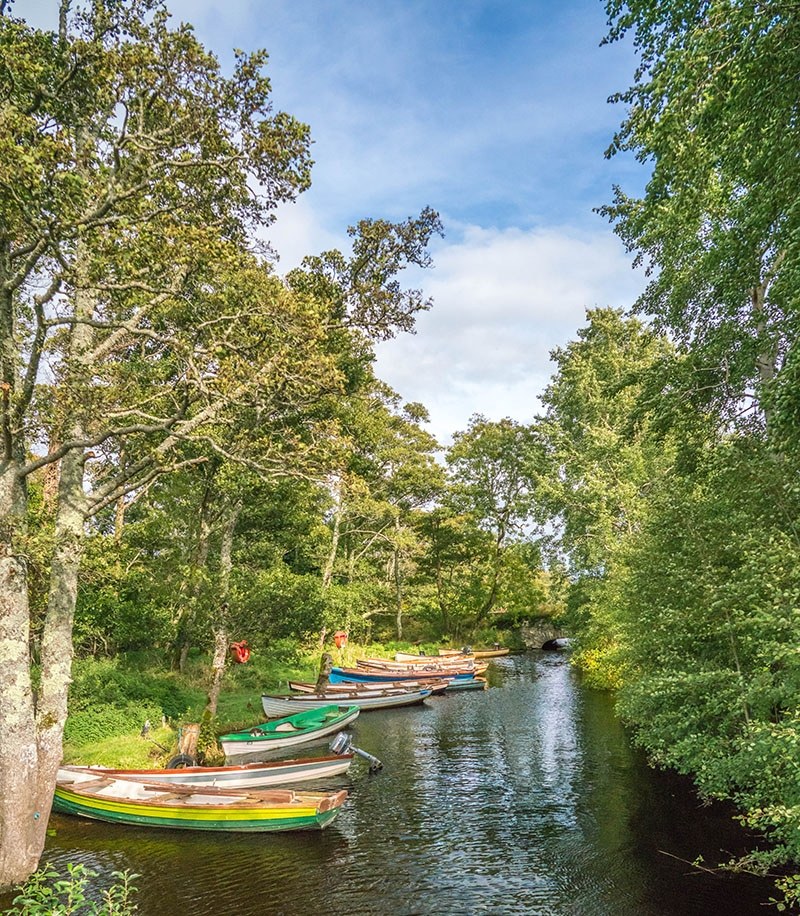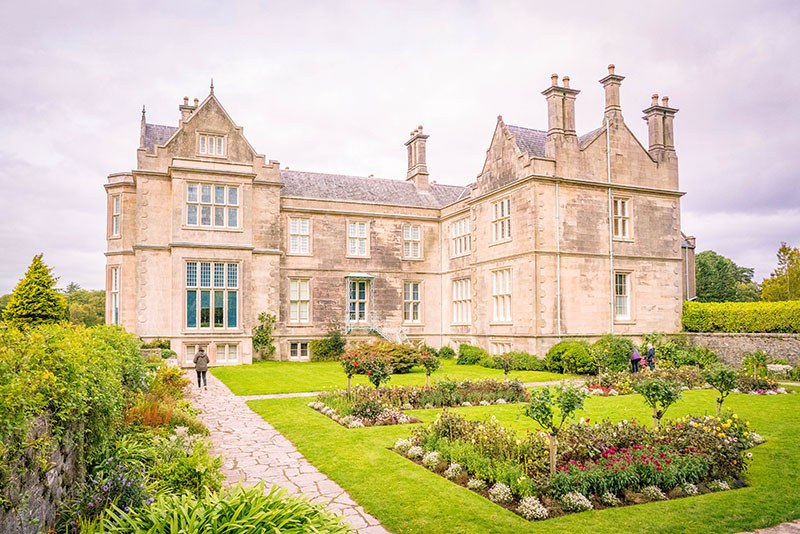 Killarney is home to the beautiful Killarney National Park, Muckross House, Traditional Farms, Ross Castle and more. It's definitely worth a visit and could really be considered for an entire vacation. I recently spent a whole week in Killarney and fell in love. You can read more about what to do in Killarney here, but here are the main stops you won't want to miss:
Muckross House
Muckross Traditional Farms
Muckross Abbey
Ross Castle
Innisfallen Island
Murphy's Ice Cream
Quinlin's Fish n Chips
I would recommend staying in Killarney for several days. There is so much to do and see in this beautiful National Park that you may not want to ever leave. There are some great hotels in Killarney as well as charming Airbnbs.
Affordable Airbnb Homes in Killarney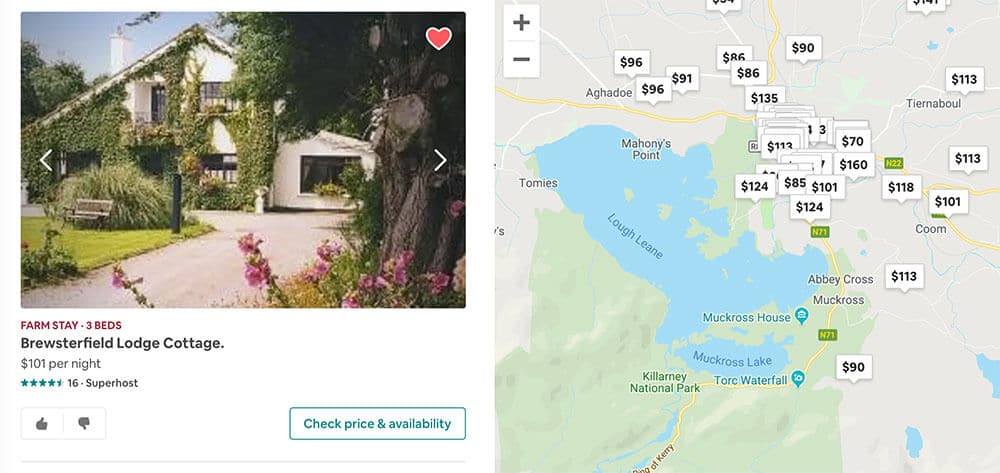 6. Dingle Peninsula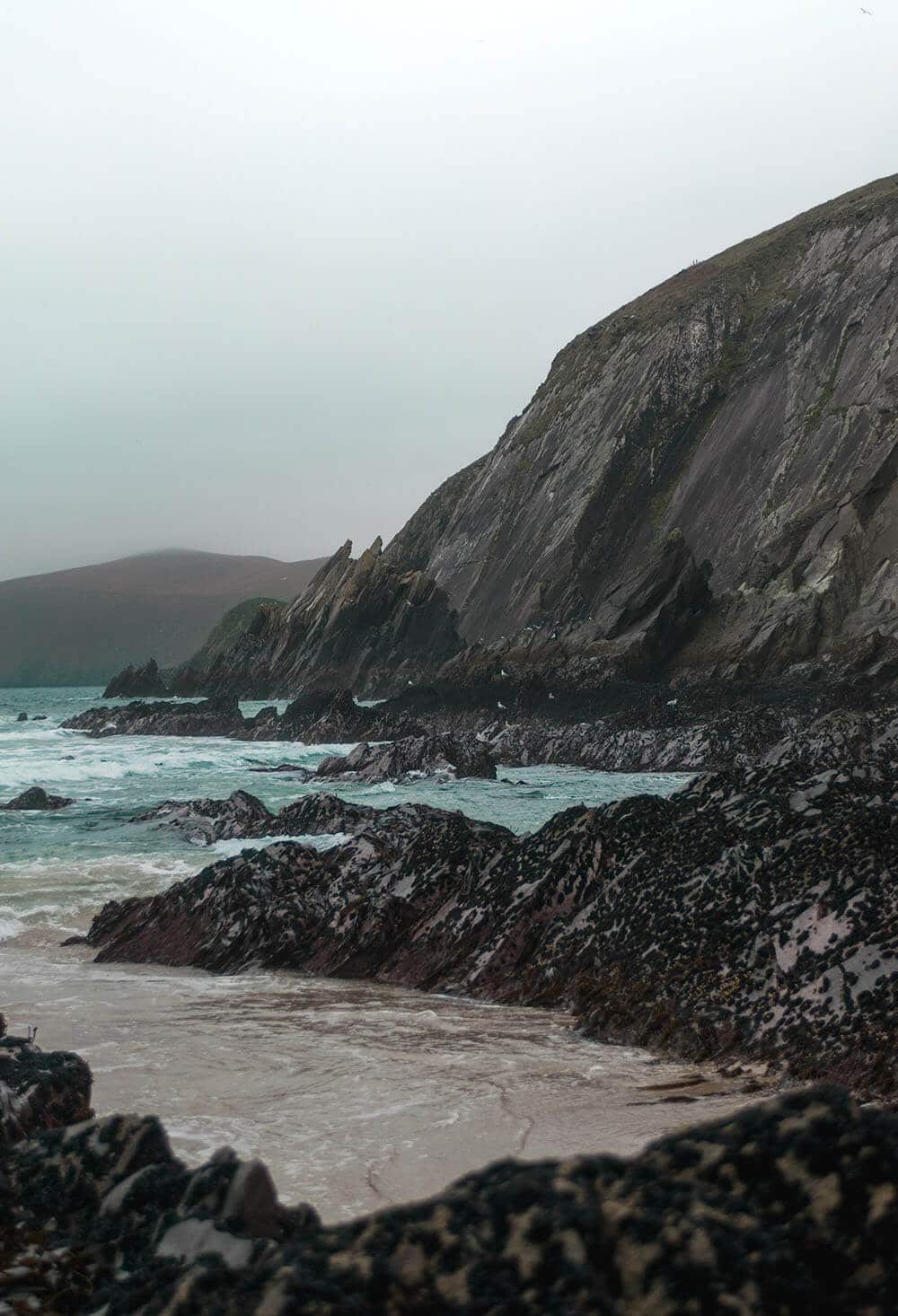 If you're on a tight schedule, I recommend you skip the more popular and time-consuming Ring of Kerry and instead drive the Dingle Peninsula. It's a beautiful stretch of land with some of the most stunning scenery in all of Ireland. Read about what you can see on the Dingle Peninsula here.
7. The Burren National Park &

Cliffs of Moher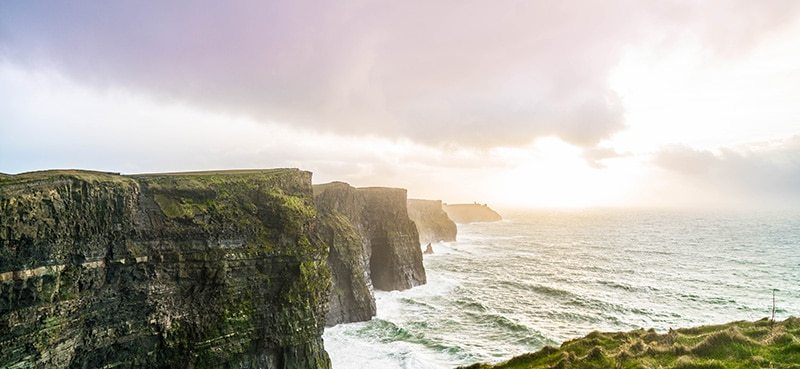 The Burren: The word "Burren" comes from the Irish word "Boíreann" which means a rocky place. This is a pretty fitting name because it is covered in Limestone Pavement. It's like visiting another planet. Read more about the Burren here.
The Cliffs of Moher are something that you just have to see for yourself! They are beyond breathtaking. Don't skip this stop! Plan on several hours to see the Cliffs of Moher. There is a really neat visitor's center where you can learn about the cliffs and also about the puffins who nest there. There's also a great cafe with lots of options. Here are some tips for taking kids to the cliffs.
8. Galway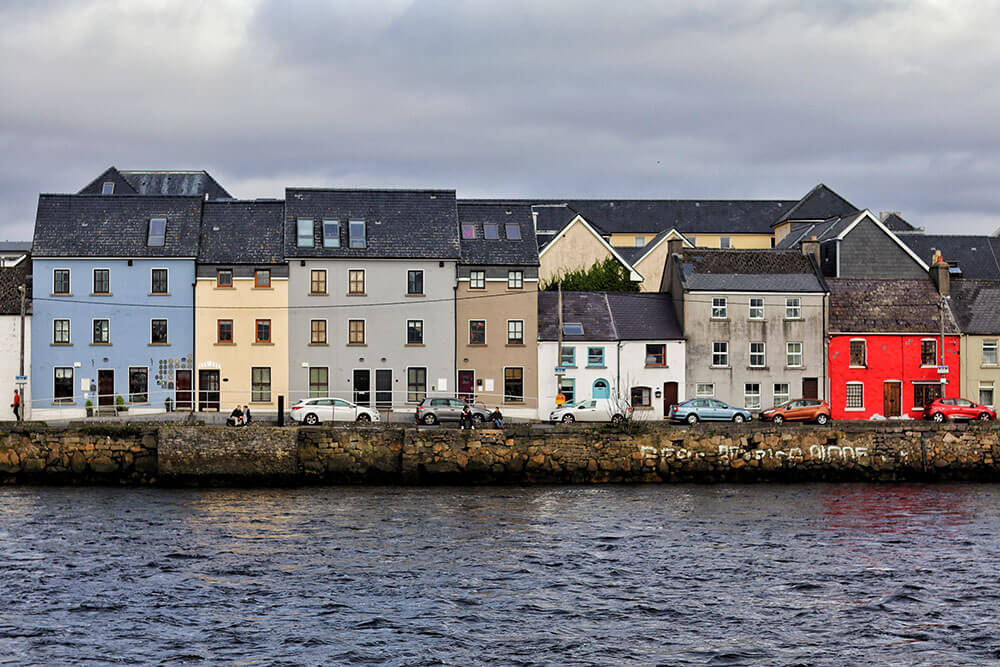 Galway is a gorgeous Irish town and a must visit. Here is a guide to visiting Galway.
9. Northern Ireland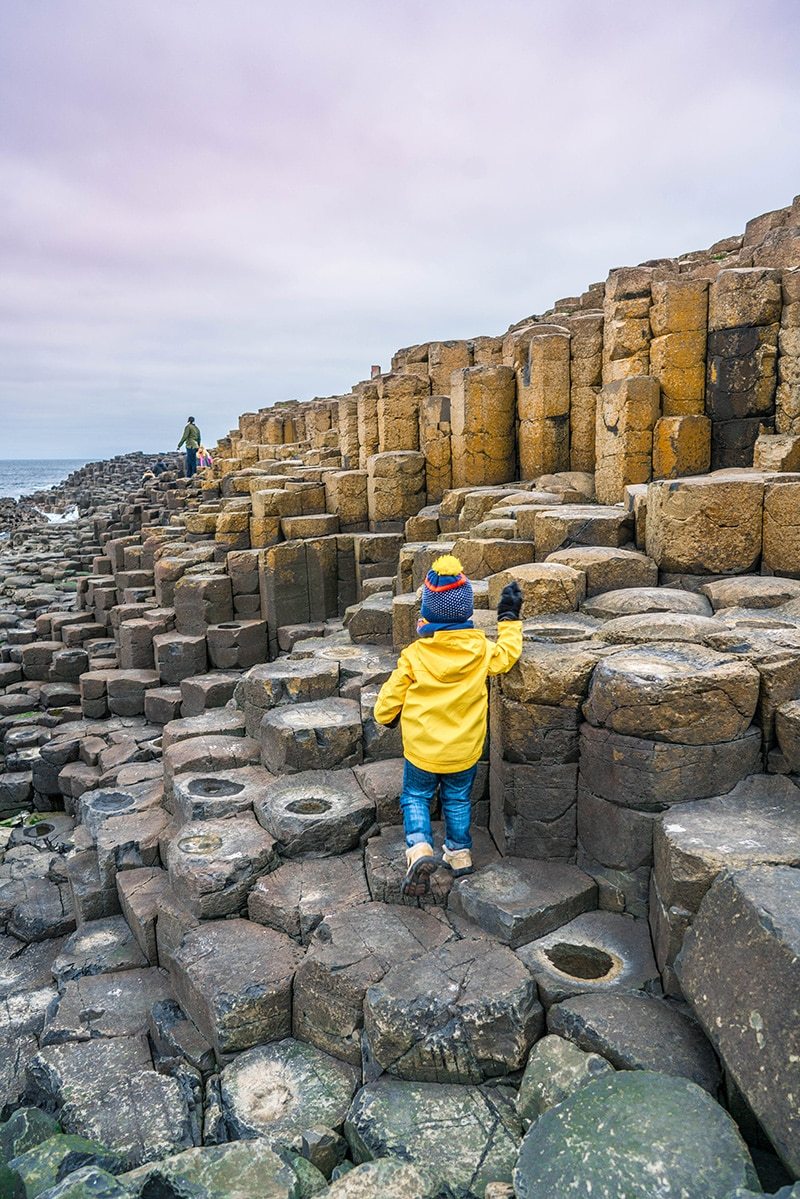 Named as one of Lonely Planet's regions not to miss in 2018, Northern Ireland is truly a treasure! There is so much to see in Northern Ireland, but it is small enough that you can see most of it in 2 days if you're quick. Be sure to see these top sites:
Giant's Causeway
Carrick-a-Rede Bridge
Dark Hedges
Remember that Northern Ireland is part of the United Kingdom and will use the pound sterling instead of the Euro. You will not need your passport to cross from Ireland to Northern Ireland. Here are some things you will not want to miss in Northern Ireland.
I would plan for 2 nights in Northern Ireland. It's a beautiful place to slow down and take in the sites. We stayed in this lovely Airbnb next door to a field of sheep.
Affordable Airbnb Homes in Northern Ireland

10. Belfast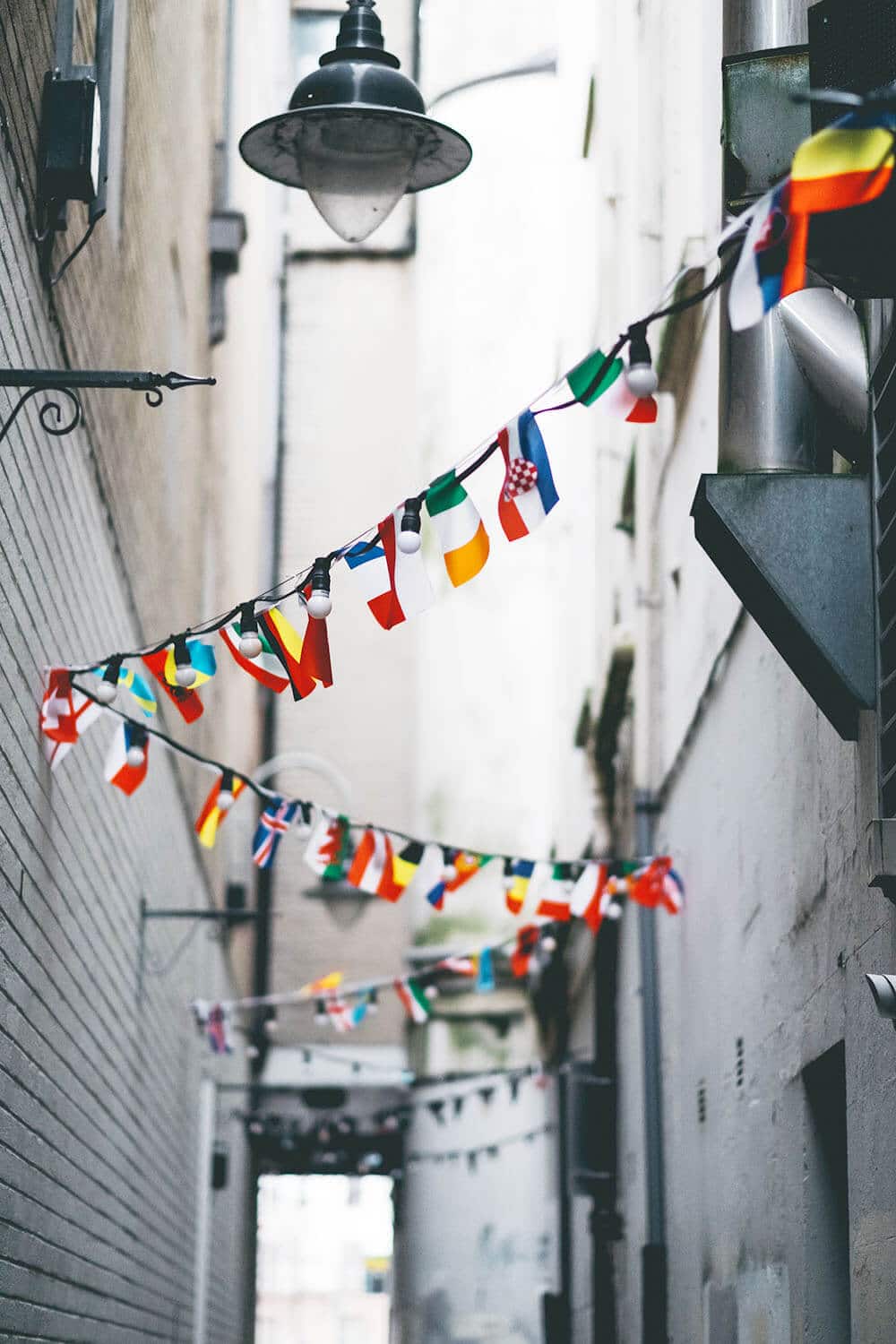 Drive to Belfast and spend a day seeing the city. Belfast is the capital of Northern Ireland (a separate country and part of the United Kingdom). There are so many awesome things to do in Belfast, even though it often gets overlooked as a destination in Ireland. Here is another guide to visiting Belfast.
11. Howth & Back to Dublin
Visit the Howth Cliffs and eat fish and chips in Howth. There are a million pubs and fish and chips shops. I've tried several and they've all been good. You can read more about walking the Howth Cliff path loop here. Also, read about taking kids to Howth here.
And now you're back to Dublin! See as much as you can, eat in as many pubs as possible and don't forget to catch your flight back home! This is the perfect Ireland itinerary for us and we hope it helps you out on your visit to Ireland!
Best Ireland Tours
While I love a good Ireland road trip and exploring on my own, it's sometimes nice to have someone else do all the work. If you're looking for a little more ease in your travel or don't want to drive, check out these best Ireland tours from Get Your Guide.
Have you been to Ireland? What did we miss? Shoot us an email or get in touch on Facebook or Instagram. We'd love to hear from you and we'd love if you pinned this for later…
Be sure to follow my Ireland Board on Pinterest for more great ideas for your trip!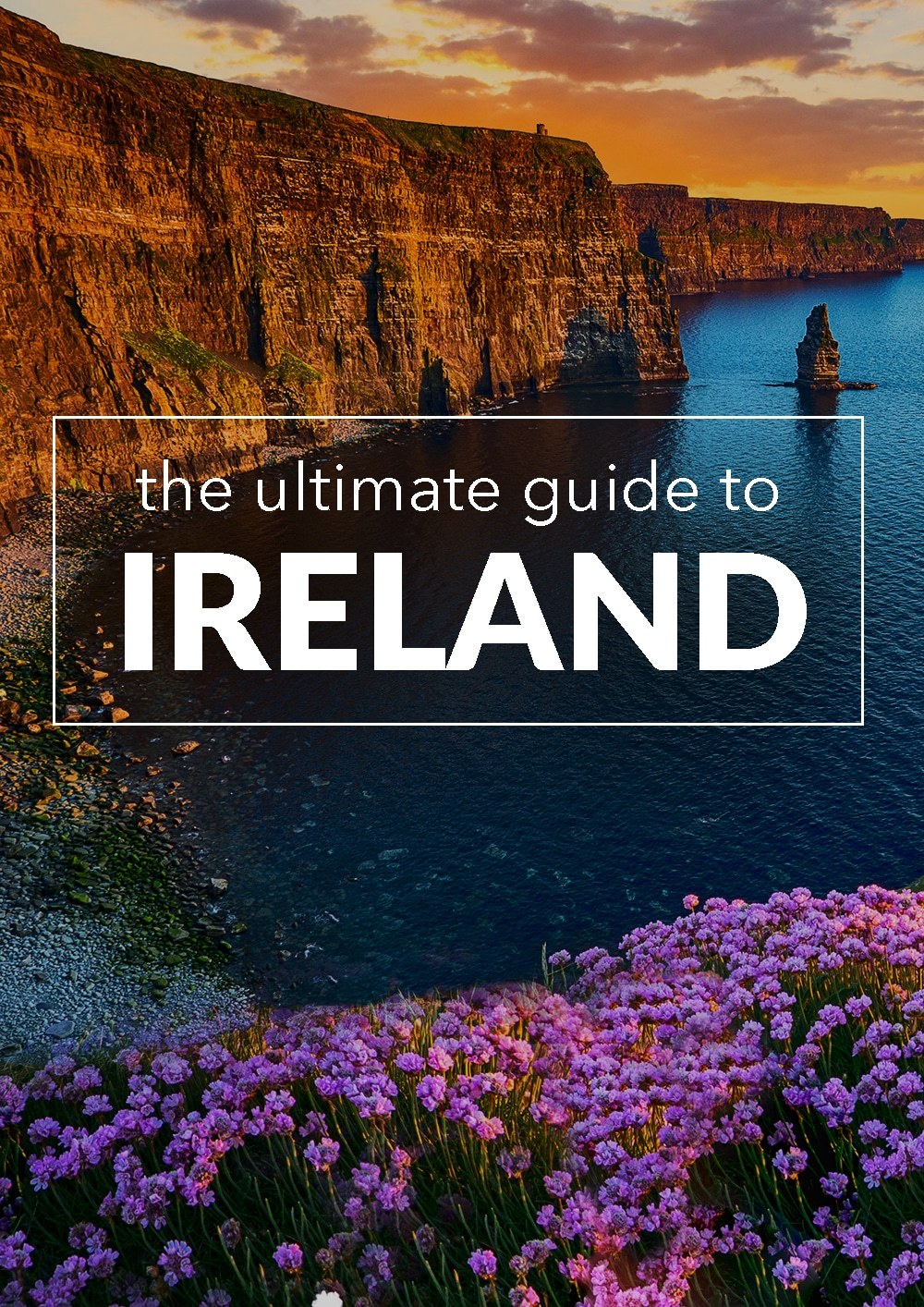 If you would like to follow along with us day by day you can follow @wanderlust.crew on Instagram or on Facebook or on Twitter or sign up for our newsletter! We would love to hear from you!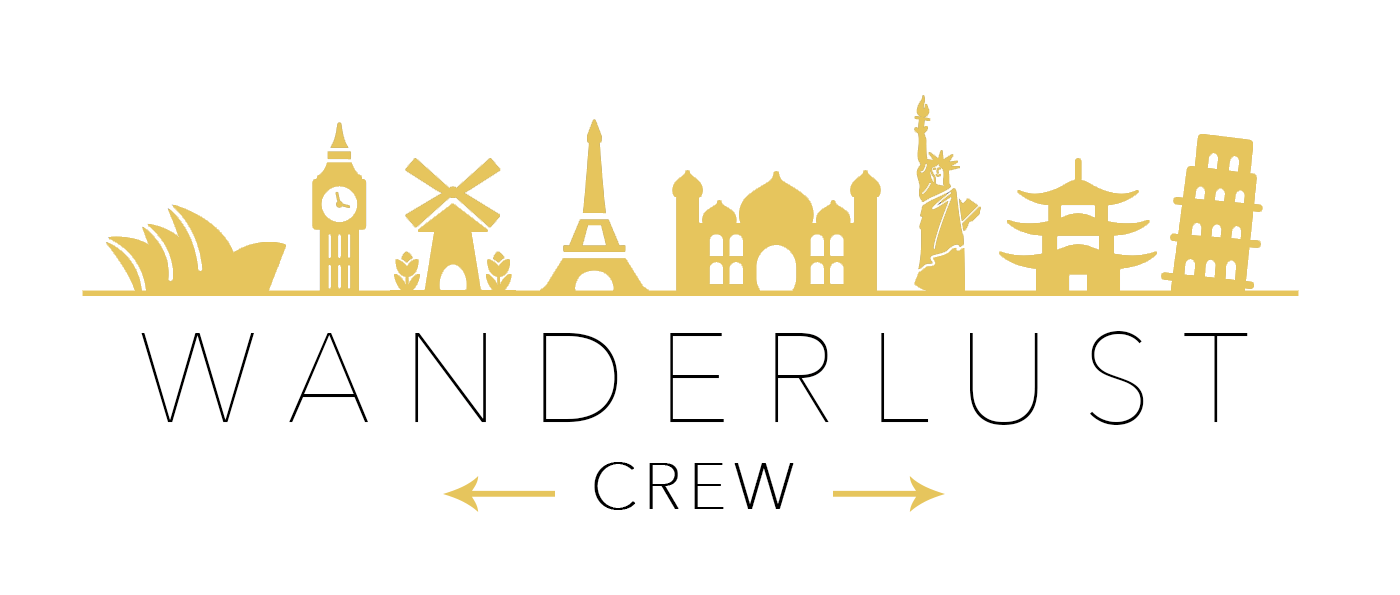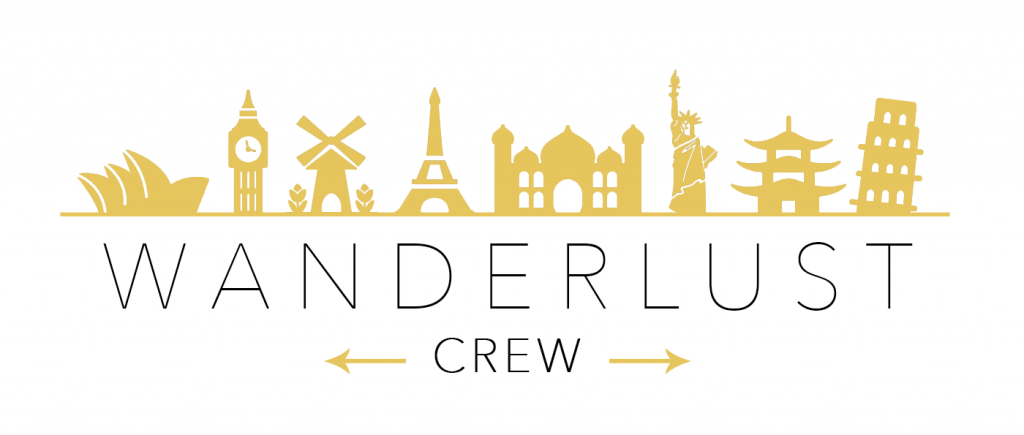 Practical Tips for Booking your Trip
Book Your Flights and Car
Find a budget airlines by using Skyscanner. This is my favorite way to search for flights because they crawl websites and airlines around the globe, so you always know you're getting the best deal. Learn more tips for finding the best flight deals here.

For cars, I like to use Rental Cars because they have good filters and its easy to search for multiple companies.
Book Your Accommodation
My preferred way to stay around the world is VRBO. I find it usually gives you a unique local experience in any destination. If you want to stay in a hotel, use Booking, as it consistently gives the cheapest rates for guesthouses and hotels. I use them both all the time.
Always Get Travel Insurance
Travel insurance protects you and your family against illness, injury, theft, and cancellations. It's peace of mind in case anything goes wrong. I never travel without it. I've been using World Nomads for the last few years and love how easy it is to use. I have also used Allianz. Compare rates to see which is best for the coverage you need.
Looking for ways to save money on travel?
Check out my resource page for the companies I use for traveling! I share everything I use to save me time and money.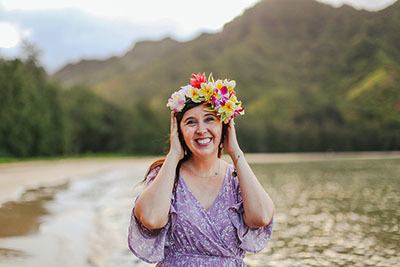 xo
Vanessa