Heading to Ireland and not sure where to go? This is the perfect Ireland itinerary!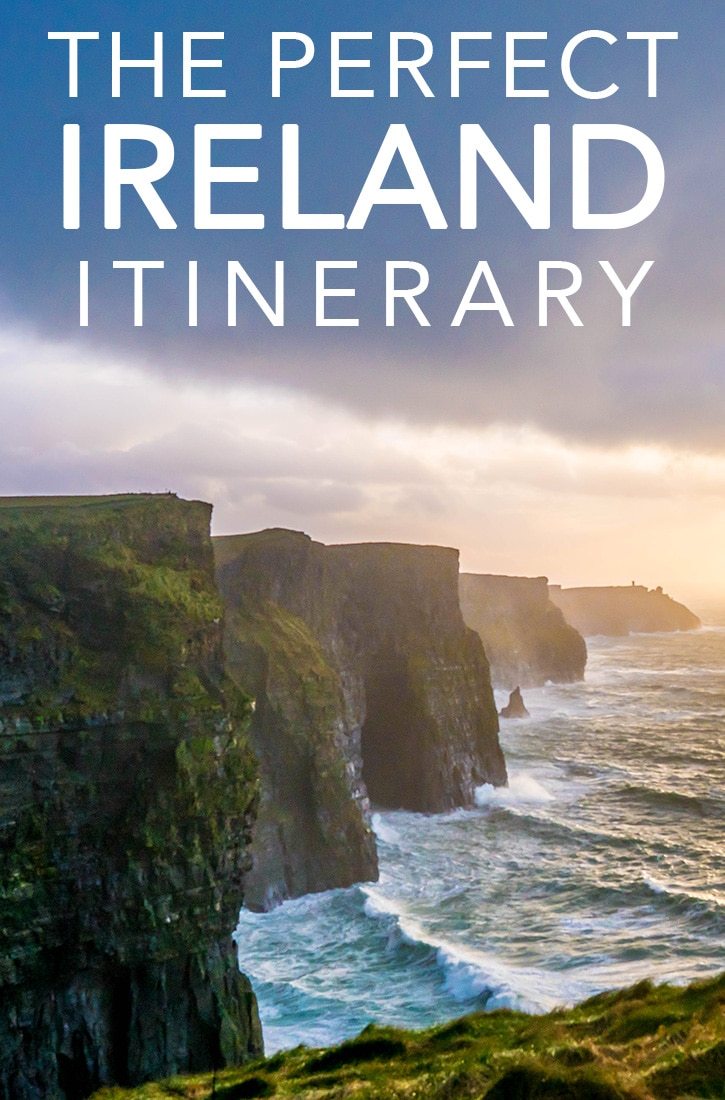 The Perfect Ireland Itinerary
Happy St. Patricks Day! We were lucky enough to be in Ireland for St. Paddy's last year and it's a country we really fell in love with. To celebrate, I wanted to share my idea of the perfect Ireland itinerary.
Getting to Ireland
Ireland is a truly beautiful country and one of the cheapest places to fly to in Europe from the United States right now. I'm constantly finding good deals to Ireland.
In fact, we just purchased tickets to Shannon, Ireland from Boston for $500 TOTAL for our entire family of six through Norwegian Air's killer sale a few weeks ago and I also helped my sister book from New York to Dublin for $450 round trip per person. If you want to know how we get crazy deals on flights read How to Fly for Cheap or Nearly Free.

Where to Stay in Ireland
Just as Ireland can be one of the cheapest countries in Europe to fly into, it's also quite affordable to stay in Ireland. While there is an abundance of beautiful luxury castles and hotels to stay in, there are also really affordable Airbnb houses all over the island.
We stayed in a beautiful, huge farmhouse in Wexford for 2 months for only $2,000. For a party of 7, that's a great deal! Be sure to grab this $40 coupon for Airbnb!
I've created this Airbnb Wishlist for you that holds just a fraction of the affordable housing on the island! If you've never stayed in Airbnb before, please read my 16 Rules for Airbnb.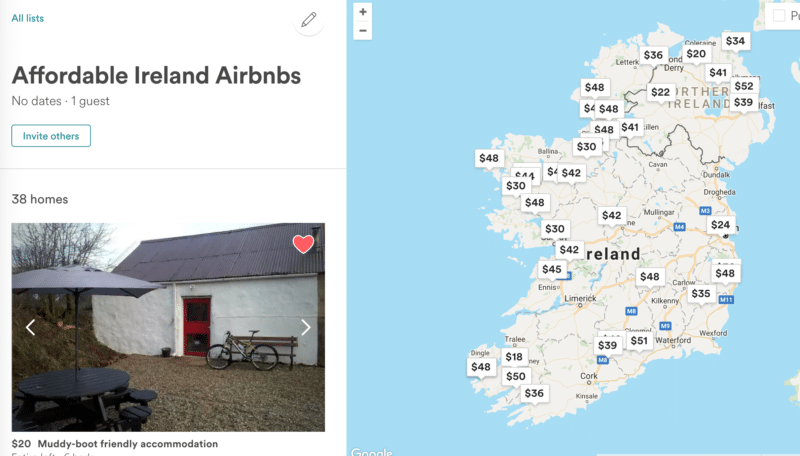 Perfect Ireland Itinerary
While I am not an Ireland expert, we did live there for 2 months and were able to see most of both countries (yes Ireland and Northern Ireland are separate countries). And I've since been able to visit Ireland two more times and we plan to go again this year. 
I think I've created the perfect Ireland itinerary for the first time visitor who wants to see as much of the island as possible. The good thing about this itinerary is that you can cut out whatever you want and move on to the next location if it's too much for you.
I realize that I'm missing a lot of amazing things Ireland has to offer and I will probably receive some backlash for this, but these were some of OUR favorite finds in Ireland!
When you go to Ireland, I suggest that you rent a car. There is so much to see and driving will be the best way to see everything that you want to.
Please, for the love of Ireland, do NOT spend your whole trip in Dublin! There is so much more that this beautiful island has to offer!
You can do this Ireland itinerary forwards or backward, it doesn't matter. I selfishly like this route (clockwise) because while driving along the coast, the passenger has a good view out the window and since that's usually me, and I'm the one with the camera, that's the way I'd go!
Remember you'll be driving on the LEFT! Honestly, it's easier than you think and your brain picks it up pretty well after a day or two. Just be alert!
So without further ado, here is the perfect Ireland itinerary:
1. Dublin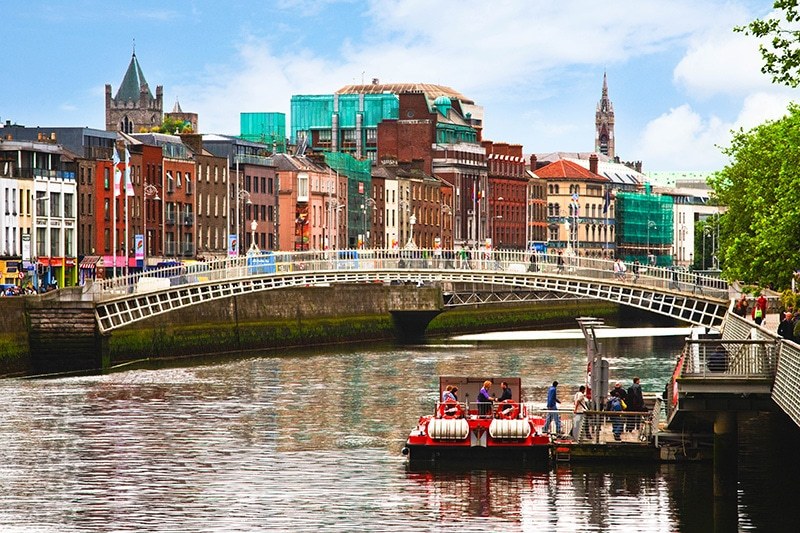 Arrive! If you're flying into Dublin (be sure to check other airports in Ireland like Shannon and Cork for good deals), spend a day and a half or so in this beautiful city. See the book of Kells, eat in a few pubs, take a tour.
Here is a great guide for spending one day in Dublin. And if you're heading to Ireland with kids you can find great information here. 
2. Killkenny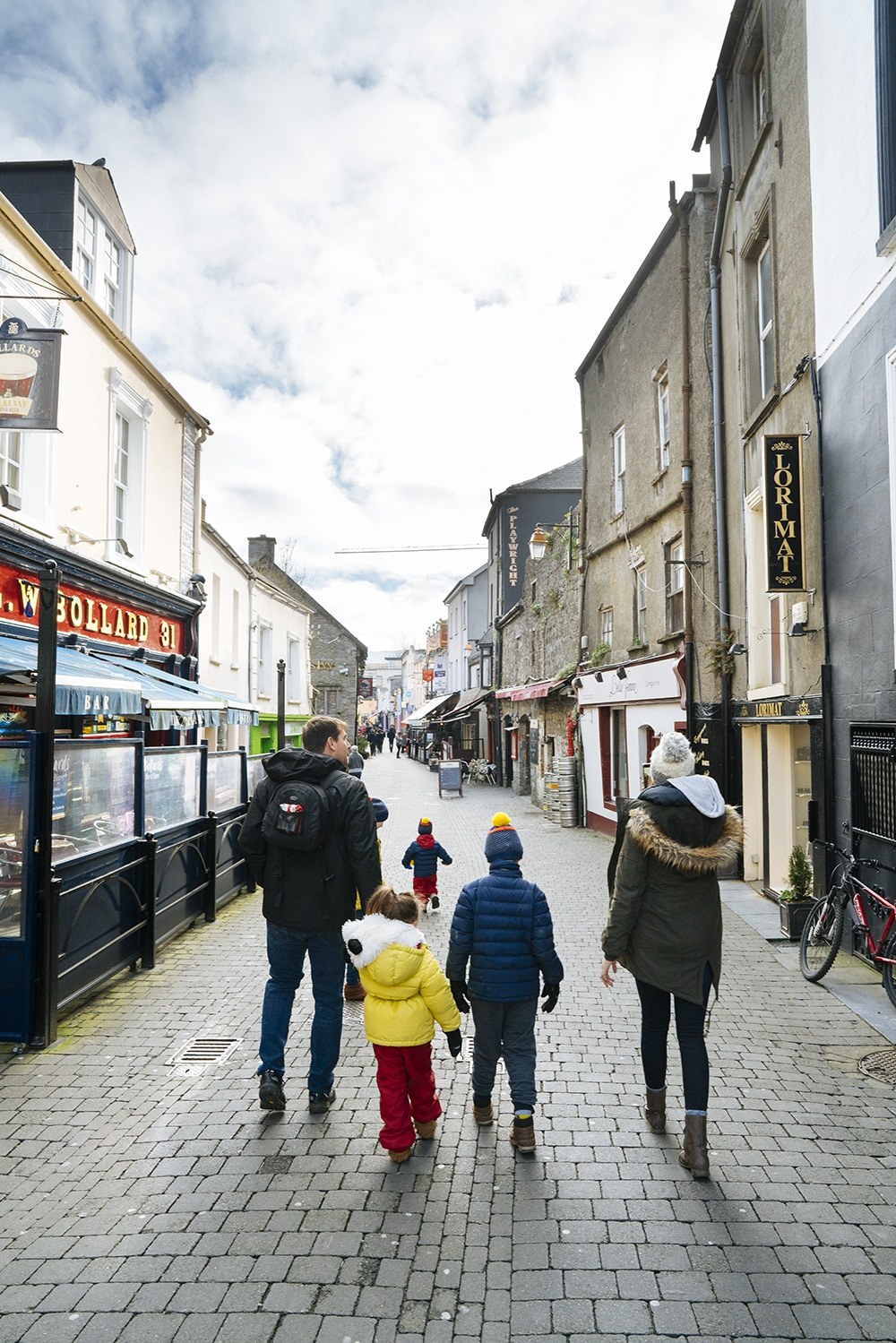 Kilkenny is a charming and historic town with lots to see and do. There is a great little farmers market outside the castle and street performers usually line the streets.
You can tour the castle, the old abbey, pop into the shops and sup in a pub! Here are more cool things to do in Kilkenny.
3. County Waterford & County Wexford
South East Ireland or "Ireland's Ancient East" is one of the most overlooked areas of Ireland in my opinion. Don't skip this if you want the perfect Ireland itinerary! There are so many hidden gems that I'm going to bring to light!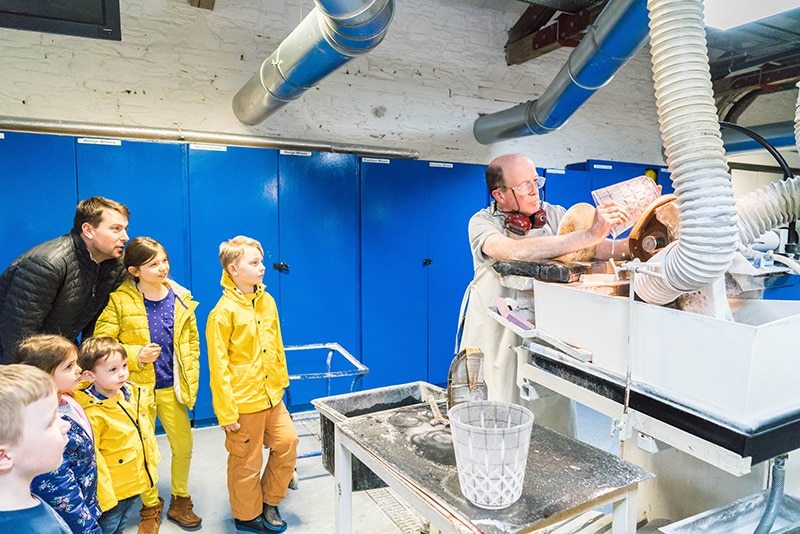 In the city of Waterford you can visit the Waterford Crystal Factory and take a factory tour, which is much more interesting than it sounds! Even the kids loved it! You can also visit the Medieval Museum, and wander old Waterford and the Viking triangle of the old walled city.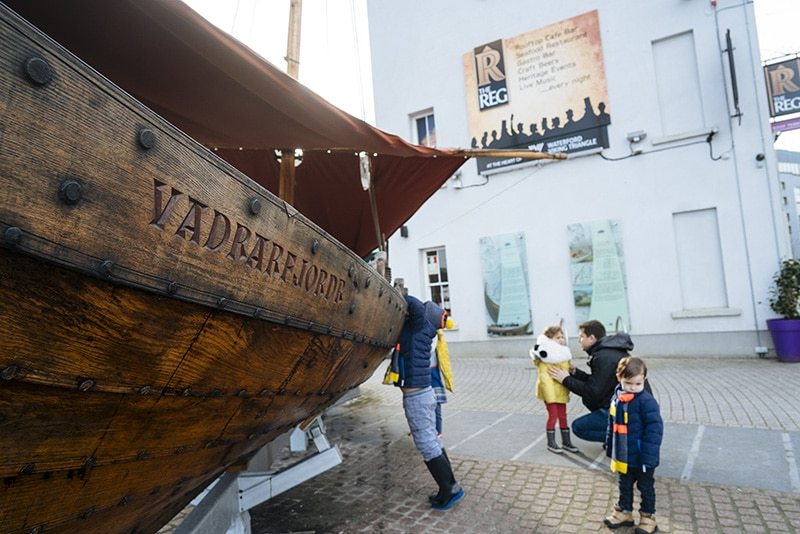 A short ferry ride away you will find the beautiful Hook Peninsula where you can tour the oldest working lighthouse in the world, visit the most haunted house in Ireland, and wander a secret garden and ruins of an abbey.
One of my favorite hidden gems in all of Ireland is called Tintern Abbey near the tiny town of Saltmills. Check out our video of Tintern Abbey early in the morning.

Here you can find the ruins of the old abbey, an overgrown mill, and a beautiful walled garden.
4. Cork & Blarney Castle
For most, Blarney Castle is a must see when visiting Ireland. You can kiss the Blarney stone and receive the gift of gab!
Cork is a beautiful city to wander. Visit the English Market, an indoor sort of farmers market with lots of interesting things to see and eat! Here are 33 things to do in Cork city.
If you're interested in seeing more castles, Ireland will not disappoint! Read about the top 5 Castles to visit in Ireland.
5. Killarney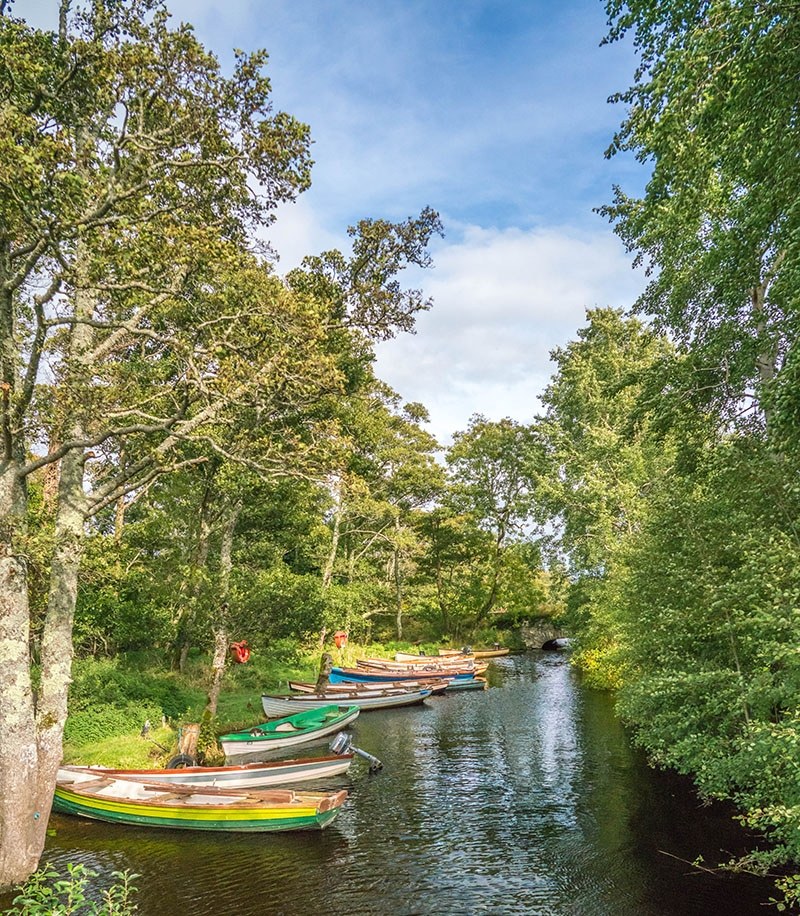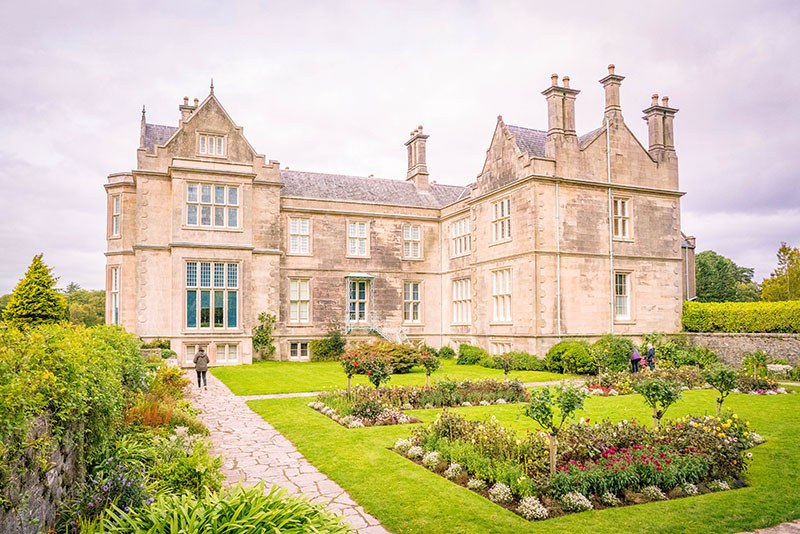 Killarney is home to the beautiful Killarney National Park, Muckross House, Traditional Farms, Ross Castle and more. It's definitely worth a visit and could really be considered for an entire vacation. I recently spent a whole week in Killarney and fell in love. Read more about what to do in Killarney. 
6. Dingle Peninsula
If you're on a tight schedule, I recommend you skip the  more popular and time consuming Ring of Kerry and instead drive the Dingle Peninsula. Read about what you can see on the Dingle Peninsula here.
7. The Burren National Park &

 

Cliffs of Moher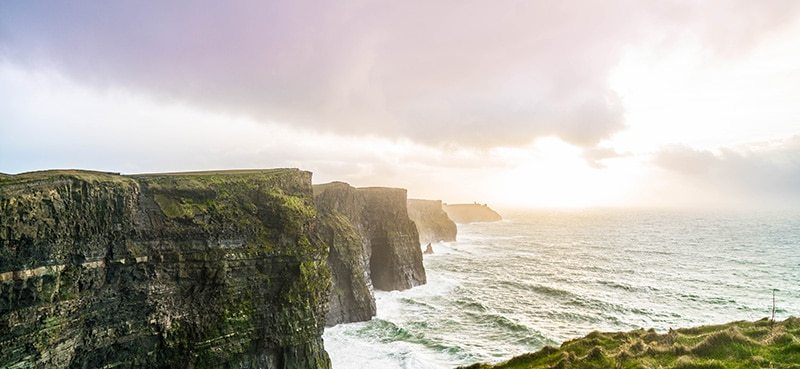 The Burren: The word "Burren" comes from an Irish word "Boíreann" which means a rocky place. This is a pretty fitting name because it is covered in Limestone Pavement. It's like visiting another planet. Read more about the Burren here.
The Cliffs of Moher are something that you just have to see for yourself! They are beyond breathtaking. Don't skip this stop! Here are some tips for taking kids to the cliffs.
8. Galway
Galway is a gorgeous Irish town and a must visit. Here is a guide to visiting Galway.
9. Northern Ireland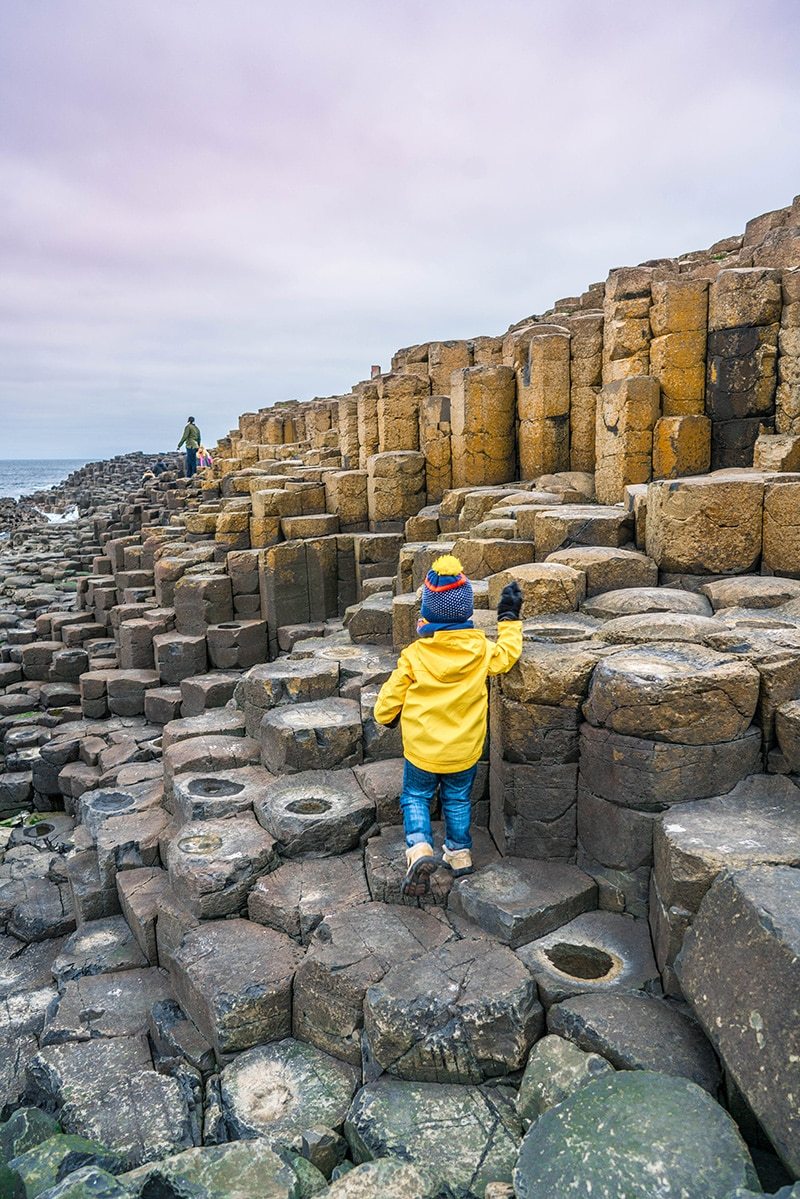 Named as one of Lonely Planet's regions not to miss in 2018, Northern Ireland is truly a treasure! There is so much to see in Northern Ireland, but it is small enough that you can see most of it in 2 days if you're quick.
Remember that Northern Ireland is part of the United Kingdom and will use the pound sterling instead of the Euro. You will not need your passport to cross from Ireland to Northern Ireland. Here are some things you will not want to miss in Northern Ireland.

10. Belfast
Drive to Belfast and spend a day seeing the city. Here is a guide to visiting Belfast.
11. Howth & Back to Dublin
Visit the Howth Cliffs and eat fish and chips in Howth. There are a million pubs and fish and chips shops. I've tried several and they've all been good. You can read more about walking the Howth Cliff path loop here. Also read about taking kids to Howth here.
And now you're back to Dublin! See as much as you can, eat in as many pubs as possible and don't forget to catch your flight back home! This is the perfect Ireland itinerary for us and we hope it helps you out on your visit to Ireland!
If you're looking for a little more ease in your travel or don't want to drive, check out these awesome tours from Get Your Guide.
Have you been to Ireland? What did we miss? Shoot us an email hello@wanderlustcrew.com We'd love to hear from you and we'd love if you pinned this for later…
Be sure to follow my Ireland Board on Pinterest for more great ideas for your trip!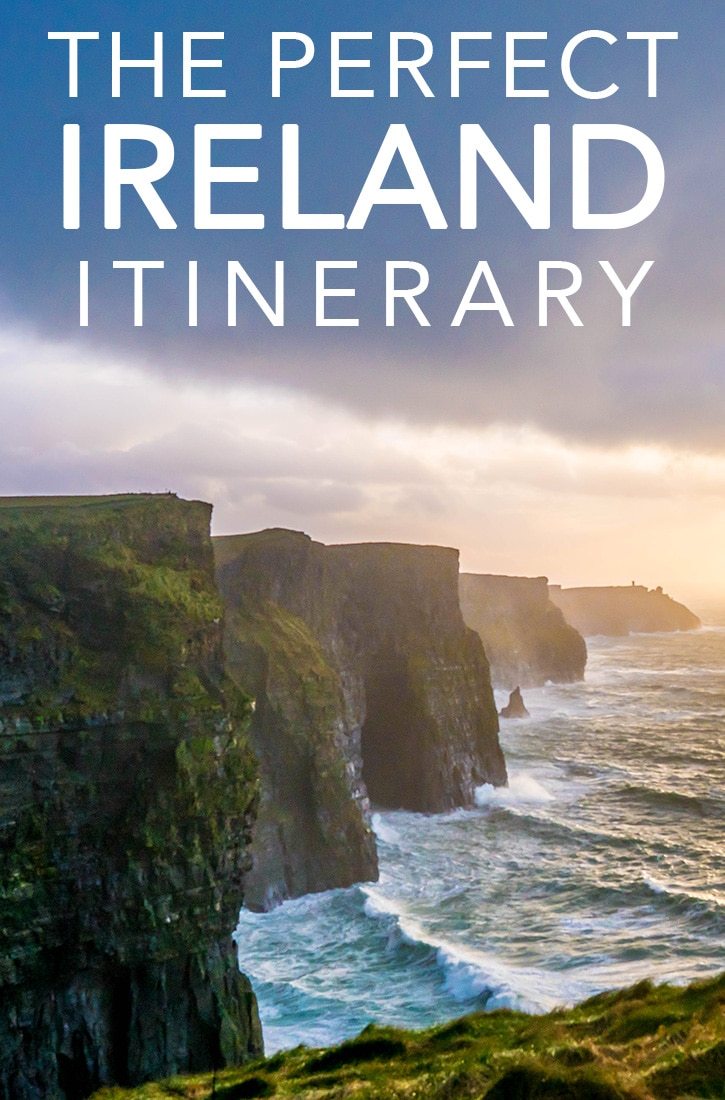 If you would like to follow along with us day by day you can follow @wanderlust.crew on Instagram or on Facebook  or on Twitter or sign up for our newsletter! We would love to hear from you!