If you're looking for something unique and fun in San Francisco with kids, try these 5 awesome adventures!
I've been to San Francisco plenty of times with my kids. Paul works here about 1 week of every month and sometimes we tag a long. It's easy to do the same old things when we go, but they do get old, as old things often do. I tend to discover a few new things to entertain them every time we go. I love the museums and tours, but with 4 kids in tow, it really adds up. And since we do travel full time, I can't act like we're on vacation all the time, even though I really want to!
We are usually visiting San Francisco on a budget, but I finally did splurge and took the kids to Alcatraz. I'm 31, have lived in California most of my life and have never done this. Since we were leaving the country in 2 days, I decided it had to be done! It cost us $120 for 2 adults and 4 kids (my 2-year-old was free). That's a big ouch in my travel fund budget, but it was an all-day adventure. I wanted to get the City Pass, but the whole family ended up coming down with the stomach flu so we lost a week of our touring time. Not fun! Here are our favorite adventures in San Francisco:
1. Fort Point
Our favorite discovery is Fort Point. It's an old Civil War Era Fortress that was never really used in any wars or battles. During the 1930s it was used as a home base for the construction of the Golden Gate Bridge.
As you can see it is directly under the beginning of the San Francisco side of the bridge. It is open to the public and completely free (win)! We spent about an hour wandering around the brick corridors and getting lost in the 3 levels of spiral staircases. It was a photographer's dream!
There is a neat old lighthouse at the very top of the Fort and you can stand on top of the posts for the cannons which have now been removed. You can read all about the different cannons and soldiers that used to occupy the fort, but the real treat is the view of the Golden Gate Bridge. Who thought the underside of a bridge could be so spectacular!? Did you know that the official color of the bridge is actually called International Orange?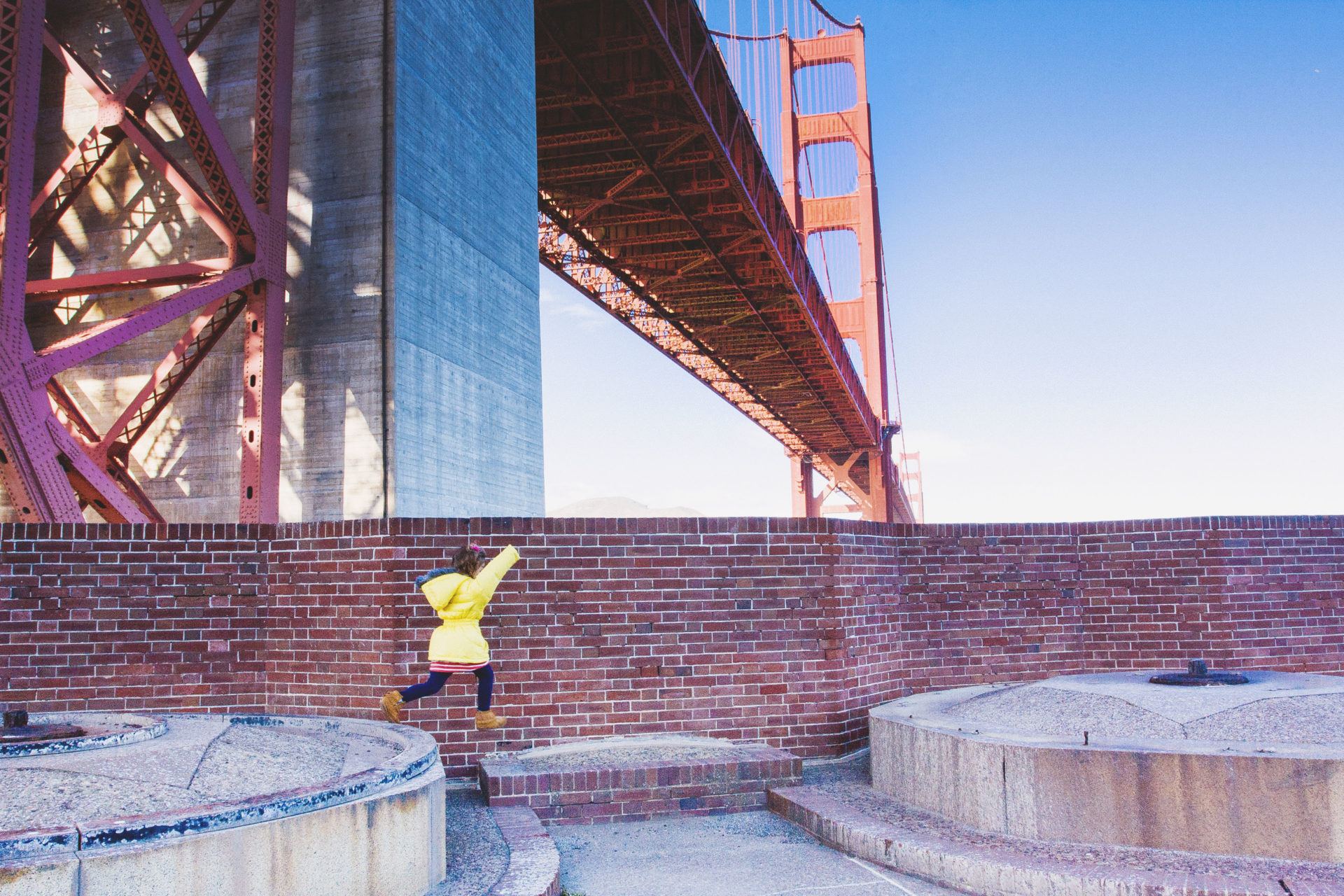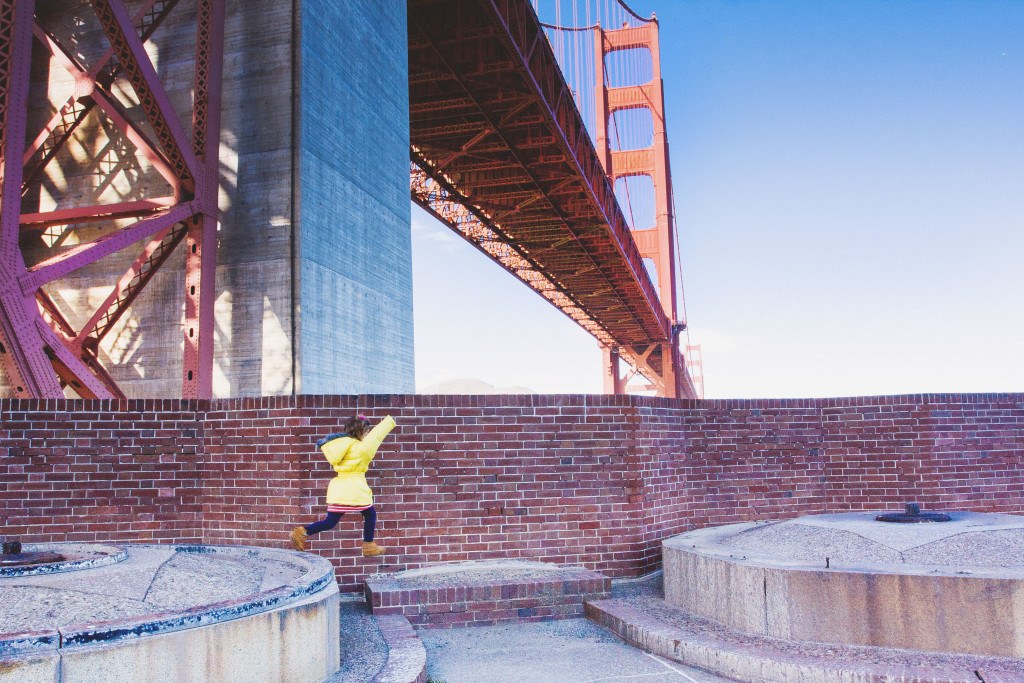 The Bridge was named The Golden Gate Bridge due to the name of the waters which it crosses. The Golden Gate Strait: the narrow entrance between the Pacific Ocean and the San Francisco Bay.
2. Picnic at Bakers Beach
We have lived in Hawaii and spent a few weeks in Florida this summer. Bakers Beach isn't really a beach to write home about as far as weather, water temperature and sand texture, but what you do get is a fantastic view of the Golden Gate Bridge and a break from city life.
Parking is generally ample and there is a short walk down to the beach. We packed some sandwiches which I knew were destined to get sandy, laid out a blanket, my braver children played in the water and the rest hung out in the sand. We even saw a dolphin! I could not believe it! It was incredible!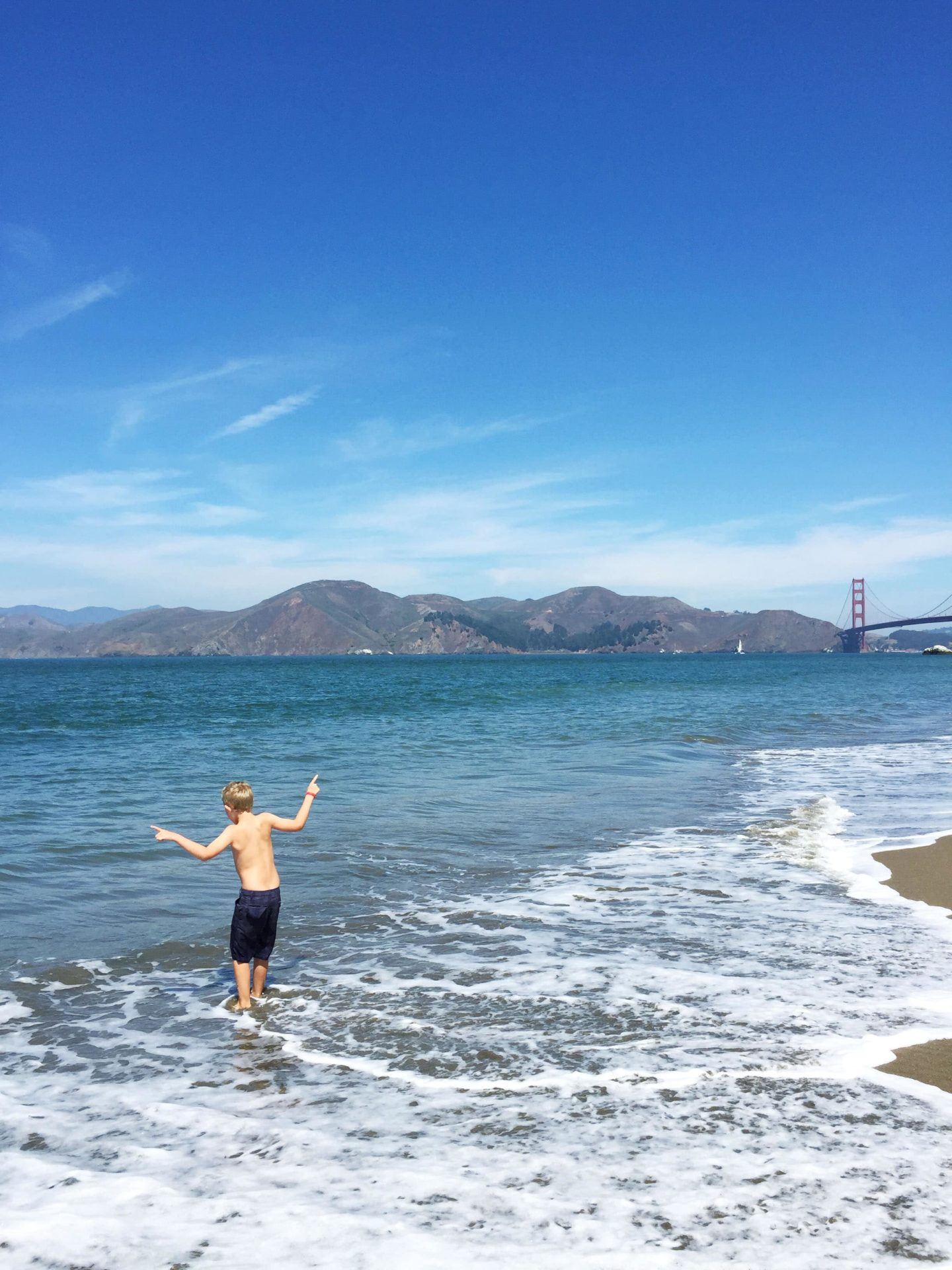 3. Golden Gate Park
This is a must if you have kids. There is so much to do there. A lot of it costs money like the California Academy of Sciences, the flower gardens, and the DeJong Museum. I opted out of these because none of us had the energy for a full day anywhere. We love the playground there. My kids will play there for hours. I could probably drop them off and it would take a full day for them to realize I was gone.
There are cement slides (bring some cardboard if you have it, but there are usually some left over scraps there to slide down), sand, swings, a spider climb, all sorts of things! There is an old school carousel next to the playground that is much cheaper than the carousel on pier 39. The flower gardens are really worth checking out and going for a nature walk in the park will leave you finding surprising plants and animals.
4. Muir Woods
Muir Woods is probably one of my favorite places on Earth. It ranks up there with the Swiss Alps for me! It is just so peaceful and awe-inspiring. I had the kids watch a short video on John Muir and on on the California Redwoods. It really made the experience much more meaningful to them.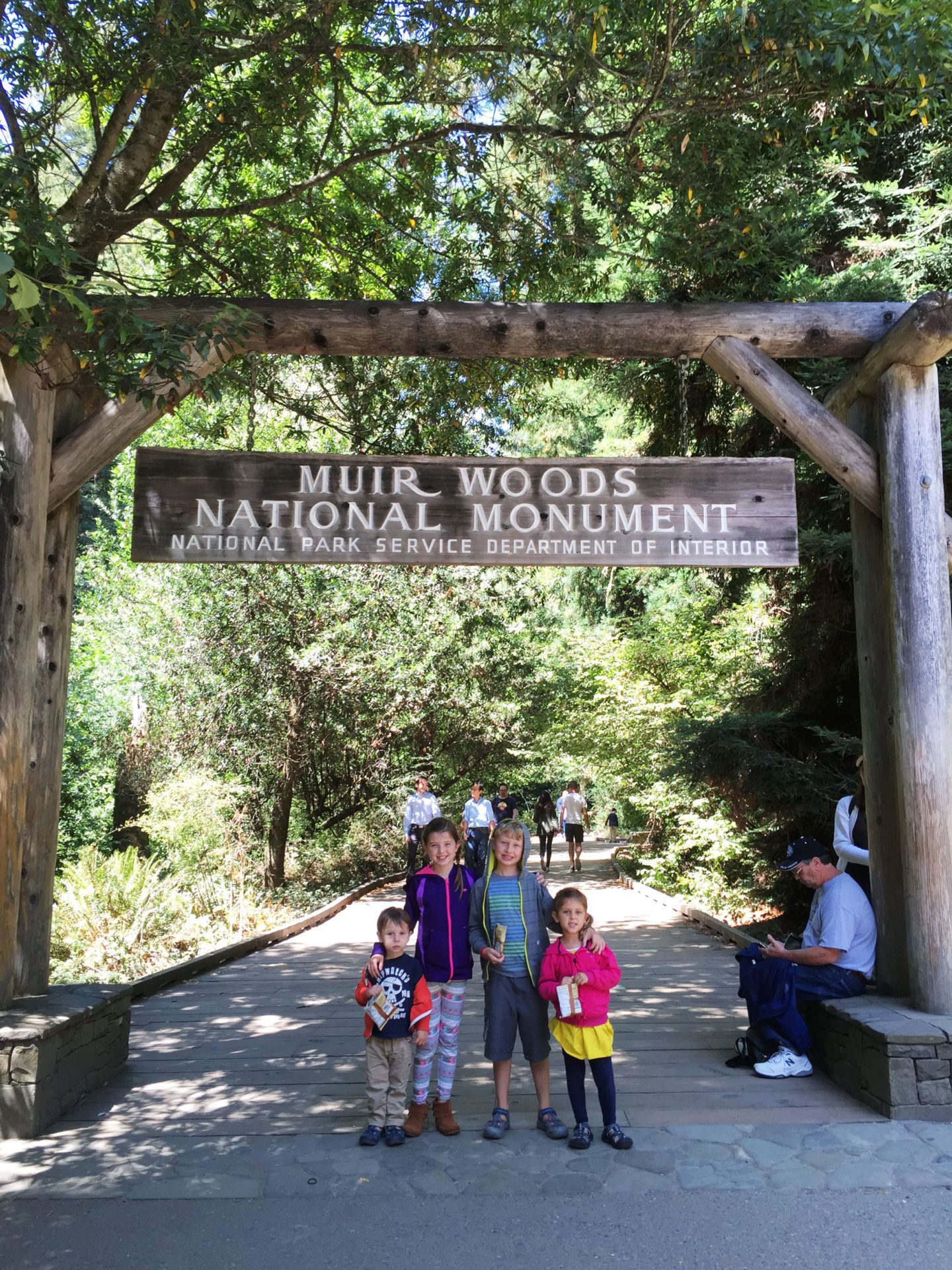 I had the kids bring their notebooks and they wrote poems about nature and how they feel about nature. They still talk about this experience months later.
5. Sanddollar Hunting at Ocean Beach
This is one of my favorite activities in San Francisco! I used to visit my uncle in San Francisco and he lived across the street from Ocean Beach. Every evening we would go to the beach at low tide and collect sand dollars. I was so glad I could share this memory with my children. And of course we turned it into a biology lesson!
I know this isn't your typical "San Francisco With Kids" list, but I guess we're not a typical family. We have to save money and we have to fit school into there somewhere too! I hope these will give you some ideas on how to have unique, affordable fun in the city by the bay!
There are lots of fun ways to get to San Francisco and stay in San Francisco. It's such a diverse city full of urban exploration, but also surrounded by incredible nature! You might want to try a San Francisco RV rental to explore the area.
Read here for even more things to do in San Francisco with Kids!
I hope you love your time in San Francisco and fall in love with the city as much as we have!
xo
Vanessa