Custom Travel Planning
If you're planning a vacation and you're feeling overwhelmed, don't stress, I'm here to help you! I've traveled the world for years as a solo traveler, mother, couple, and multi-generational traveler.
I'm always happy to answer your questions about destinations, but after many, many requests, I've started offering custom travel planning.
What's Included?
Preliminary Consultation via email
Questionnaire to understand priorities and preferences
Detailed, printable itinerary
Accommodation Recommendations
Tour Recommendations
Restaurant Recommendations
Daily Schedules
Downloadable Maps
What is NOT Included?
Flight booking
Accommodation booking
Travel Insurance
Where Can you Plan Trips For?
Azores
Austria
Canada
Costa Rica
Czechia
England
France
Germany
Greece
Hungary
Iceland
Ireland
Italy
Japan
Puerto Rico
Scotland
Slovakia
United States
Reviews
"Having Vanessa help plan our summer trip to Europe was the best decision ever. It saved me hours, days, WEEKS of planning! I told her our dates, our kids' ages & what type of travel we were hoping for. She came up with the most amazing itinerary and knew ALL the details that would have taken me forever to figure out. I'm talking: which trains to take, how long to stay, even restaurants to eat at. Then she even sent me links for Airbnbs & hotels, rental cars, flights, etc. It was so incredibly helpful. I cannot recommend Vanessa's services enough. She helped us plan the trip of a lifetime and I cannot be more grateful for the opportunity to work with her!"
-Lisa
How Much Does it Cost?
$800 for a trip 10 days or less. Each extra day is $50.
Payment is accepted via Credit Card, PayPal, Venmo, or Cash App.
How do I Book my Custom Travel Planning?
You can book your custom travel planning service by emailing me at [email protected] with CUSTOM TRAVEL PLANNING as the subject.
Terms & Conditions
I provide custom travel planning based on my knowledge of many destinations. The goal of the custom trip is to give you all the information and the tools you need to have the best trip possible. However, I cannot be held responsible for any unforeseen circumstances that may affect your trip.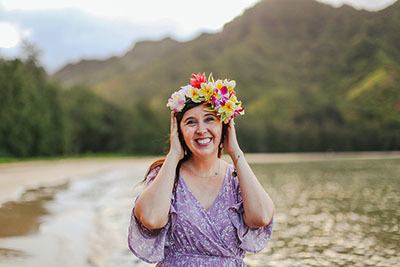 xo
Vanessa