Heading to Scotland and wondering what to do in Inverness? This city is full of ancient history and amazing sites. Don't miss these awesome things to do in Inverness Scotland.
The Best Things to do in Inverness Scotland
When planning my trip to Ireland, I decided to take a quick flight to Scotland. My favorite thing about being in Europe is that it's so inexpensive to fly around the continent. You can easily visit both countries with this Ireland and Scotland itinerary. I knew that I wanted to visit the Scottish highlands.
My ancestors are from the Isle of Skye, and I wanted to learn more about them and my ancestral home. I planned to visit Inverness as a half way point between Edinburgh and the Isle of Skye, but I ended up falling in love with the city and surrounding area!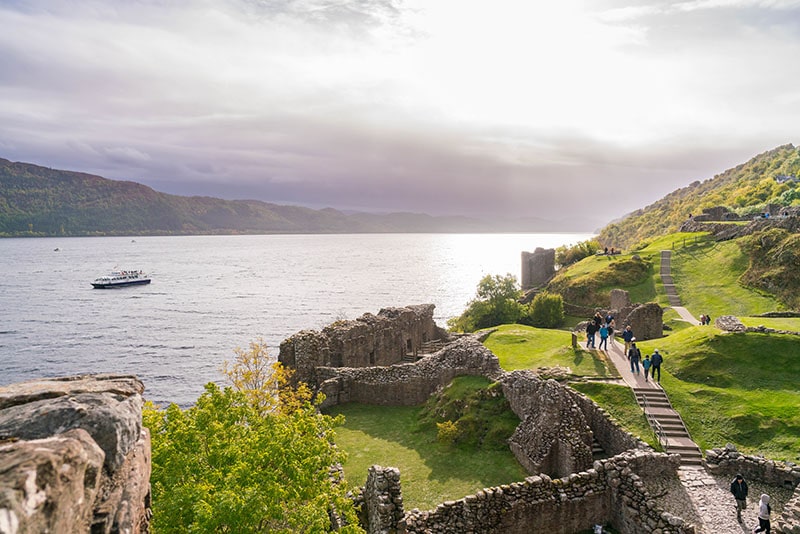 Known as the capital of the highlands, Inverness is an ancient city with a long history. Home to Shakespeare's infamous MacBeth and the stage for the Jacobite uprising and final defeat, Inverness will allow you to connect with the past like nowhere else. I've listed my favorite things to do in Inverness Scotland. I hope you take the time to visit these as they are true national treasures!
Don't have time to read a bunch of reviews & blog posts? Here are our top picks for visiting Scotland:
Get an Easy Scotland Itinerary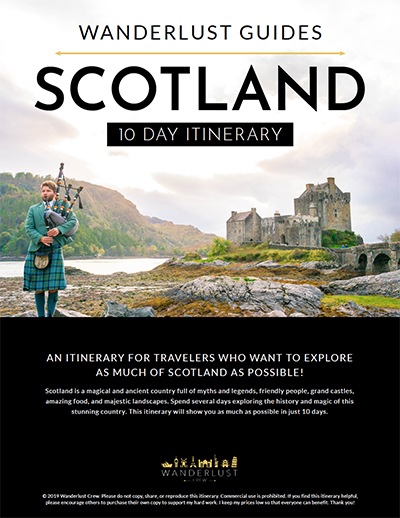 Our favorite hotels in Scotland
Our favorite tours in Scotland
Renting a Car in Scotland
If you want to see authentic Scotland, I recommend you drive yourself. If you're renting a car, there are two companies we prefer to use: Rental Cars and Expedia Cars. We have had no issues with them and have been able to find the best prices available.
Culloden Battlefield
Visit the windswept moor where the Jacobites made their final stand. This National Trust Site is beautifully done with a Inverness museum that walks you through the Jacobite uprising of 1745 and the events that lead up to the battle on Culloden Moor, a pivotal event in Scottish and British history.
Be sure to watch the 360 reenactment video of the Battle of Culloden and find the clan stones out on the moor. I recommend booking your ticket to Culloden in advance.


Clava Cairns
Originally built to house the dead, the Clava Cairns are about 4,000 years old. The cemetery remained a sacred place for millennia. You can visit the stone circles and mounds for free. They are only about a 5 minute drive from Culloden Battlefield.

Loch Ness
Just a few miles from Inverness, Loch Ness is the second largest loch in Scotland and famous for its supposed occupant, the Loch Ness Monster, or "Nessie." Make sure you visit Loch Ness and see if you can catch a glimpse for yourself!
Be sure to take a cruise so that you can take in all the beautiful views and hopefully find Nessie!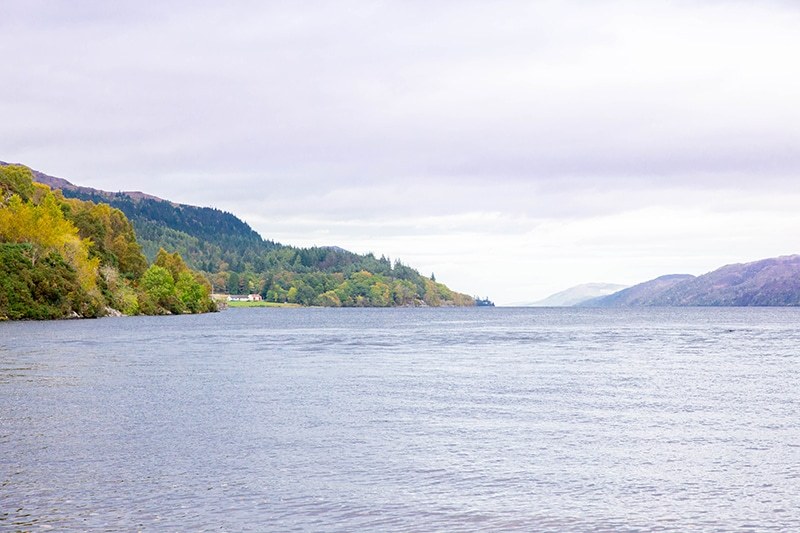 Urquhart Castle
For fantastic views of Loch Ness and an awesome history lesson, head to Urquhart Castle. Wander around the ancient ruins of this ancient castle that has been there since the 13th century.
Explore Inverness City
Many people will stay in Inverness and use it as a home base to see the highlands, Edinburgh and the Isle of Skye, but don't skip exploring this beautiful city with it's old stone buildings and a castle to boot! Be sure to see Inverness Castle, the Old High Church, Victorian Market, and St. Andrews Cathedral.
I recommend taking a walking tour of the old city centre to help you learn the Scottish history of this incredible city.
Have Dinner on a Family Farm
I highly recommend having dinner with my friends Kacey and James. Enjoy a lovely evening with this Scottish Crofting family where you an enjoy real homemade Scottish food and hospitality, see the animals on the Croft (small farm), and enjoy learning about Scottish folklore during a whiskey tasting.
This is a great family friendly option and feels like visiting old friends. Book ASAP as they fill up fast. It's quite pricey, but for the great food and unforgettable experience, I think it's a worthy splurge. Whatever you do in Inverness, it's sure to have you leaving Scotland with a feeling of connection to its ancient past and unforgettable memories.
If you're seeing more of Scotland, be sure to visit Edinburgh and the Isle of Skye. And while you're there, take a cheap flight over to Ireland!
Best Tours in Inverness
A full-day trip that takes you on a half-hour cruise to Loch Ness. You'll get to see the famous Loch Ness Monster, stop by Urquhart Castle, and check Ness islands along the way. This tour also includes visits to Scotland Highland Malt Whisky. Highlander Tour
If you want to immerse yourself in Scotland's breathtaking landscapes, this tour is for you. You'll visit Clava Cairns, Culloden Battlefield, and Glen Ord Whisky Distillery in one day. On an 8-person tour, your guide will take you through some of Scotland's most beautiful scenery and tell you stories of the past.
A traditional experience that takes you to some of Scotland's most iconic landmarks. Enjoy the incredible views of Highland cows, Inverness botanic gardens, charming villages, and a photo stop at the iconic Loch Ness.
This tour includes:
Transport from Invergordon
English Speaking Tour Guide
4-course tasting lunch
Dram of Whisky
Entertainment
Go on a truly unique experience and visit Scotland's distilleries, taste whisky, and learn about the making process. Expert guides will take you through some of Scotland's most famous distilleries, revealing some of the best-kept secrets.
A full-day tour that will take you to discover fairies, seers, Saints, kings, witches, and the world's richest man. Along the way, you'll visit Loch Ness and learn about Scotland's most infamous characters. Heroes & Villains Tour
In just one day, you can explore the Scottish Highlands and visit iconic landmarks such as ancient ruins, cinematic landscapes, Loch Ness, and Ben Nevis. You'll get to visit the ruins of Urquhart Castle, see the Glenfinnan Viaduct, where the famous Harry Potter train runs over, and The Great Glen. Harry Potter Train - Glenfinnan Viaduct
If you want a short tour to discover the best of Inverness, this 2-hour walking tour is the perfect option. Your local guide will take you through the mighty Inverness Castle, the Inverness Cathedral, and Balnain House.
These are other things you can expect on this tour:
Guided walking tour of Inverness: Discover the city's heritage
Small-group tour (maximum 14): A more personal experience
Learn all about the city's history and culture from your guide
See Inverness' main attractions, as well as some off-the-beaten-path spots that most visitors miss
What a unique way to spend your day in Inverness! You can board a boat and take a cruise on the beautiful Loch Ness. On this trip, you'll get to enjoy stunning views of Loch Ness and the Scottish Highlands on a boat cruise from Clansman Harbour to Urquhart Castle and back. A 50-minute cruise that is sure to make your trip to Inverness one you won't forget. Loch Ness Cruise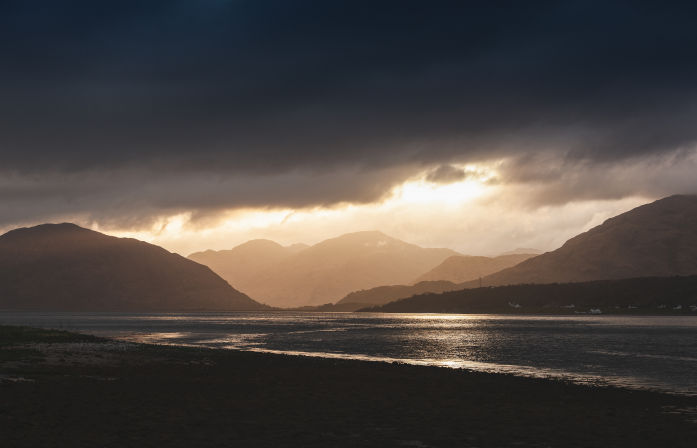 A monster of a tour that will make you explore Scotland's most iconic landscapes. Along the tour, you'll learn about the legendary stories of the Jacobites, gaze into the gorgeous Glencoe, and get a chance to spot the mythical Loch Ness Monster. Loch Ness & Glencoe
Best Hotels in Inverness
A 5-star luxury hotel located in the Inverness city center, the Ness Walk Hotel is a great place to stay when visiting Inverness. Some of the amenities this hotel includes are a terrace, a garden, and dry cleaning/laundry services. Nearby many of the city's attractions, Ness Walk is a great option for anyone looking for a luxurious stay in Inverness. Ness Walk
Another luxury hotel right beside the River Ness, the Loch Ness Lodge offers a great view of the river and easy access to the city's main attractions. With amenities such as a free shuttle, WiFi, restaurant, bar, spa tub, sauna, and a garden. They also provide complimentary breakfast and free parking. Loch Ness Lodge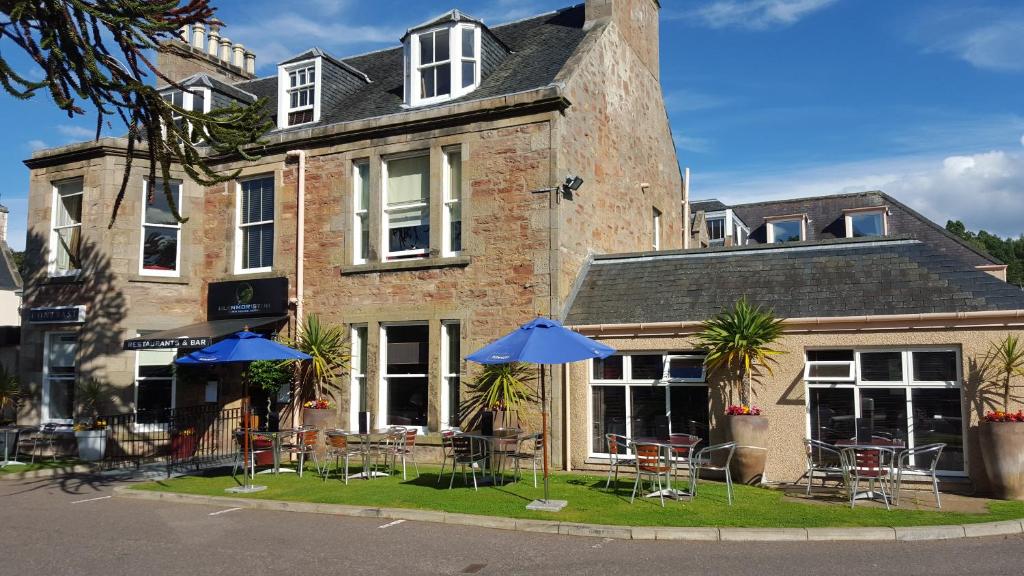 The Glenmoriston Townhouse Hotel is known for its stylish and modern accommodations. This 4-star property sits on the banks of the River Ness and is 800 metres from the Inverness city centre. This hotel boasts its award-winning restaurant, a stylish cocktail bar, free parking and free Wi-Fi in all areas. The Glenmoriston
If you're searching for a family-friendly vacation home in Inverness, this newly renovated Victorian stone villa is the perfect place for you. This 3-bedroom house that can comfortably accommodate 6 to 9 people, includes a garden, fully equipped kitchen, and a large dining area. Complete with modern furnishings, this villa is the perfect place for anyone looking for a comfortable and central stay in Inverness. With amazing tours and hotels, Inverness is the perfect destination for a getaway. So if you're looking for an unforgettable holiday experience, plan your trip to Inverness today! Victorian Stone Villa
Things to do in Inverness FAQ
Is it worth it to go to Inverness?
Absolutely, the place is rich in culture, history, and beauty that everyone should experience! To make your vacation worthwhile, try going on tours so you can spend most of your time in the city and visit the most iconic attractions.
What is Inverness best known for?
Inverness is best known for its natural landscapes, quaint towns, medieval ruins, and prehistoric sites. There are so much to explore in Inverness, from the Highlands to Loch Ness and its famous monster.
What is Inverness UK known for?
Aside from its iconic attractions, Inverness in the UK is known to be the capital of the Scottish Highlands. It is also known for its vibrant culture, whisky distilleries, and great food!
What is special in Inverness?
If you ask me, I can say that the people and culture of Inverness are truly special. Everyone I've met is friendly and helpful, making me feel welcome even though it was my first time visiting the city. Additionally, the vibrant culture and all the natural attractions make Inverness a truly unique and special destination!