Heading to Scotland and wondering what to do in Inverness? This city is full of ancient history and amazing sites. Don't miss these awesome things to do in Inverness Scotland.
The Best Things to do in Inverness Scotland
When planning my trip to Ireland, I decided to take a quick flight to Scotland. My favorite thing about being in Europe is that it's so inexpensive to fly around the continent. You can easily visit both countries with this Ireland and Scotland itinerary. I knew that I wanted to visit the highlands.
My ancestors are from the Isle of Skye, and I wanted to learn more about them and my ancestral home. I planned to visit Inverness as a half way point between Edinburgh and the Isle of Skye, but I ended up falling in love with the city and surrounding area!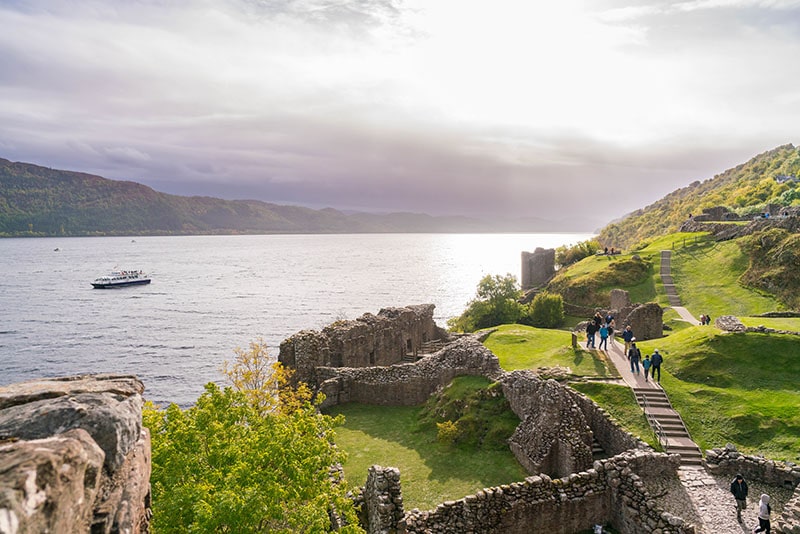 Known as the capital of the highlands, Inverness is an ancient city with a long history. Home to Shakespeare's infamous MacBeth and the stage for the Jacobite uprising and final defeat, Inverness will allow you to connect with the past like nowhere else. I've listed my favorite things to do in Inverness Scotland. I hope you take the time to visit these as they are true national treasures!
Culloden Battlefield
Visit the windswept moor where the Jacobites made their final stand. This National Trust Site is beautifully done with a museum that walks you through the Jacobite uprising of 1745 and the events that lead up to the battle on Culloden Moor, a pivotal event in Scottish and British history.
Be sure to watch the 360 reenactment video of the Battle of Culloden and find the clan stones out on the moor. I recommend booking your ticket to Culloden in advance.
Culloden Tickets


Clava Cairns
Originally built to house the dead, the Clava Cairns are about 4,000 years old. The cemetery remained a sacred place for millennia. You can visit the stone circles and mounds for free. They are only about a 5 minute drive from Culloden Battlefield.

Loch Ness
Just a few miles from Inverness, Loch Ness is the second largest loch in Scotland and famous for its supposed occupant, the Loch Ness Monster, or "Nessie." Stop by the loch and see if you can catch a glimpse for yourself!
Be sure to take a cruise so that you can take in all the beautiful views and hopefully find Nessie!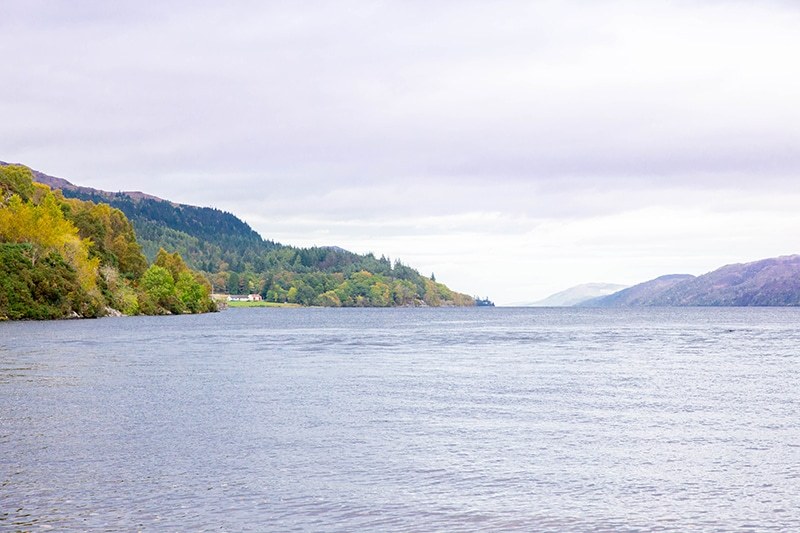 Urquhart Castle
For fantastic views of Loch Ness and an awesome history lesson, head to Urquhart Castle. Wander around the ancient ruins of this ancient castle that has been there since the 13th century.
Explore Inverness City
Many people will stay in Inverness and use it as a home base to see the highlands, Edinburgh and the Isle of Skye, but don't skip exploring this beautiful city with it's old stone buildings and a castle to boot! Be sure to see Inverness Castle, the Old High Church, Victorian Market, and St. Andrews Cathedral.
I recommend taking a walking tour of the old city to help you learn the history of this incredible city.
Have Dinner on a Family Farm
I highly recommend having dinner with my friends Kacey and James. Enjoy a lovely evening with this Scottish Crofting family where you an enjoy real homemade Scottish food and hospitality, see the animals on the Croft (small farm), and enjoy learning about Scottish folklore during a whiskey tasting.
This is a great family friendly option and feels like visiting old friends. Book ASAP as they fill up fast. It's quite pricey, but for the great food and unforgettable experience, I think it's a worthy splurge. Whatever you do in Inverness, it's sure to have you leaving Scotland with a feeling of connection to its ancient past and unforgettable memories.
If you're seeing more of Scotland, be sure to visit Edinburgh and the Isle of Skye. And while you're there, take a cheap flight over to Ireland!