Overtourism is a quickly increasing global issue. We can attempt to help solve the problem of overtourism by choosing to travel to alternative destinations. I've rounded up some incredible alternative destinations that will be less crowded and more sustainable.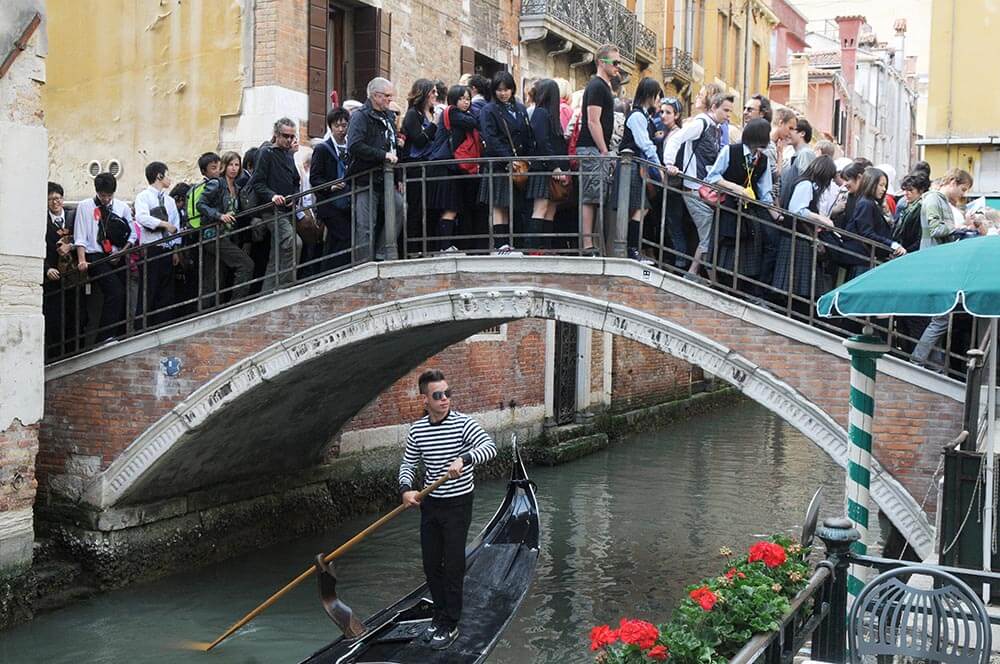 It's no secret that overtourism is a major problem around the world. You've probably heard the buzzword before, and it always seems to strike up heated conversations from all spectrums of the debate.
It's not just major cities like Paris, London, Rome, Beijing, and New York City having these problems either. The problem lies in formerly lesser-visited locations such as Dubrovnik, Croatia, and Iceland which have seen a massive increase in tourism but don't possess the infrastructure to handle the crowds. We had a little break during the pandemic, but tourism is back at at, stronger than ever! Overtourism is real, just check out the data:

What is causing Overtourism?
It's a fact that travel has increased by over 170% in the last twenty years, and it is predicted to rise even more each year! I remember being 9 years old flying to Scotland to visit my Grandma in 1993, and it was a BIG deal! Now, I look at my own kids, who have visited nearly 30 countries and all 50 states, and wonder what has changed?
Why are people traveling more?
Experiences Over Things: According to Airbnb CEO Brian Chesky who shared research that showed, "Three in four millennials said they'd rather buy an experience than a physical good."

And with the popular book and TV show, Tidying Up, which focuses on a minimalistic lifestyle, people are focusing on limiting their physical possessions and instead opting for experiences, including travel, especially as gifts.

As they buy less "stuff" they have more money for travel! According to this study, 78% of people stated that they would rather have a desirable experience over a desirable item.

Affordability: There's no question that travel is much more affordable now than it was even 3 years ago! Decreasing flight prices and access to more affordable housing like VRBO has allowed many who couldn't afford to travel to do so now.
Digital Nomads: There are now more and more jobs that are done remotely, leaving "digital nomads" able to travel more rather than being constrained by their two weeks of paid vacation. Read more about how to become a digital nomad.

Social Media Influence: This one is quite possibly the biggest scapegoat when it comes to overtourism, and for good reason. We now have around-the-clock, nonstop access to social media, and therefore to "destination inspiration" all around the world.

As a child, I remember waiting for the new National Geographic magazine to arrive so I could drool over the gorgeous photographs and learn about new places that would transport my mind. Now I can access that any time I want along with millions of others.

Most of the destinations that are new to me, I have learned about through social media. Viewers of social media are adding new countries and cities to their bucket lists on a daily basis. Places that were once "hidden gems," only known to local residents or hippie backpackers are now bucket list destinations for an ever-increasing demographic of voracious travelers.

I remember just four years ago, Paul went to Prague on a long weekend while he was working in Switzerland. We had never even really heard of Prague and didn't know what was there. Now Prague is overcrowded and suffering from overtourism.

A new generation of travelers has a different mentality due to access to friends and influencers via social media. "FOMO" (fear of missing out) plays a real role in the increasing rate of travel. 69% of millennials regretted not taking a trip because of "FOMO" according to this study.

Not only has the influence of social media caused an increase of travel, but also an increased desire for selfies in these iconic landscapes, causing dangerous situations and even death all "for the gram."

International Business: There is much more international business being conducted now than ever before, therefore more international travel is required. Even while on business, most people will at least visit one attraction.
Smart Phones: We literally hold the ability to book an entire trip in our hands! Why wouldn't we travel more?
While overtourism is definitely a problem, it is also a sign of success, not only for a destination but also for a population. It means that the destination has cultural importance and appeal for many and it means that the population is mostly thriving.
Travel is not a necessity, and the fact that many people can afford to take a vacation is a sign of prosperity. And while tourism can be beneficial, bringing in money to these locations and opening our minds, it can also be harmful.
So what can we, as travelers, do about overtourism?

Solving the Problem of Overtourism Through Alternatives Destinations for Sustainable Travel
With so many amazing "bucket list destinations" circulating around the internet, it's unfair to say "just stop traveling." That's not necessarily the answer. Overtourism means different things for different destinations.
Tourism does have benefits! It brings economic advantages, employment, improved infrastructure, and conservation awareness. If destinations can be prepared for coming changes then hopefully they will be able to reap the benefits of tourism.
What Can I do to Help Solve the Problem of Overtourism?
We can play our part in helping to solve the problem of overtourism as well by doing a few simple things:
1. Off-Season Travel
We can travel during the off-season. This means different things for different overtourism destinations. Research the busiest season for your desired destination before you go. Other benefits of traveling off-season are fewer crowds, a more authentic experience, and cheaper flights and travel expenses.
2. Be Aware of Issues Before You Travel
Being aware of a destination's specific problems with overtourism before visiting can be really helpful. For example, if a destination's issue is Airbnb making housing unaffordable for locals, book a hotel instead.
If the problem is environmental, tread lightly. If the problem is litter and pollution, pack out your own trash and rent a bike or take public transit instead of driving. Be sure to read my tips on sustainable travel before you go anywhere.
3. Choose Alternative Destinations Over Places Suffering from Overtourism
While all those amazing locations you see on social media are wonderful, trying something a little less popular can be just as fulfilling and beautiful. These alternative destinations can help promote sustainable travel all across the world.
I've rounded up over FIFTY incredible alternative destinations to places suffering from overtourism.
1. Skip Dubrovnik and Visit Split, Croatia
Overtourism is a serious problem in Dubrovnik. Since the popular television show "Game of Thrones" debuted in 2011, the city of Dubrovnik has seen an overwhelming number of tourists. This quiet coastal town on the Adriatic was a gem of a secret to those who knew of its existence, but the popularity of an epic television series has dramatically shifted the city's tourism numbers.
Today, cruise ship passengers descend on the UNESCO World Heritage Site in droves, thousands each day, making it extremely difficult to enjoy the city and its charms. Instead of adding to the constant crowds, why not head to Split, Croatia instead?
Split lies 3 hours north of Dubrovnik, and has the same charm, food, and history (and Game of Thrones ties too if you want that), with fewer crowds. The city itself has 200,000+ inhabitants (compared to 40,000 in Dubrovnik) and is spread out, instead of compact and crowded.
Split is home to Diocletian's Palace, one of the best-preserved villas of a Roman emperor, dating to the 4th century AD. The area has beaches for relaxing and parks for hiking, and a dining scene that is top notch. Split has everything Dubrovnik has, but without the crowds. There is room to spread out in Split, which I think allows everyone to slow down and enjoy life the way Croatians intended. Learn more about Split from Kids are a Trip
2. Skip Iceland and Visit Newfoundland, Canada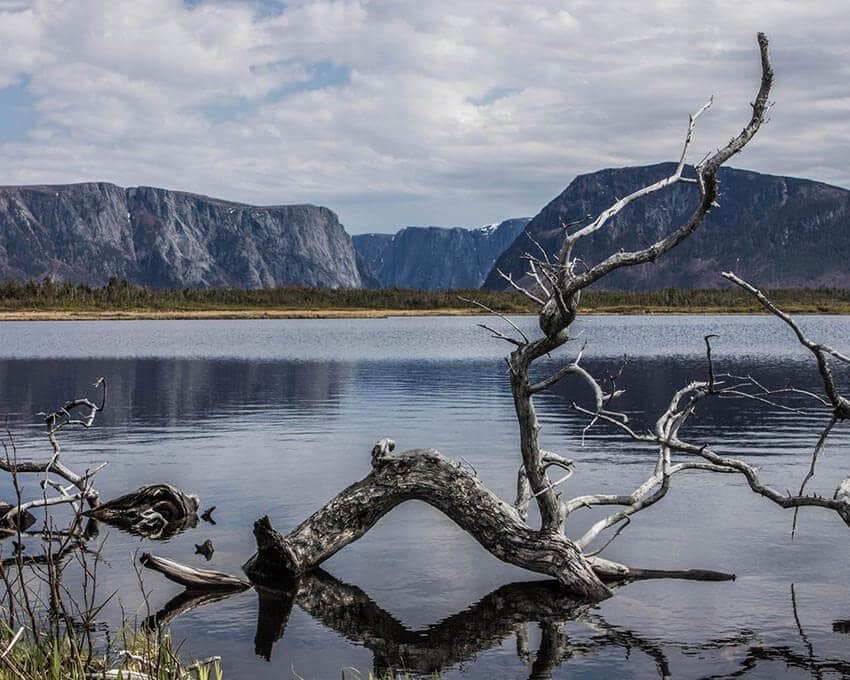 Iceland is gorgeous. This magical land of fire and ice is one of the most popular destinations in the world for adventure travelers. And therein lies the issue. Iceland has become oversaturated with tourists. The once peaceful waterfalls are crowded with Instagrammers trying desperately to get that perfect shot. But what if I told you that there was a destination that offers much of what Iceland does but without the crowds, and at a fraction of the price.
Newfoundland, the easternmost province in Canada, is just a short hop from Iceland. But where Iceland is packed with explorers, Newfoundland is nearly untouched by foreign visitors. You can enjoy the quaint fishing villages, stunning landscapes, and magical fjords with just a few other adventure seekers. Places like Western Brook Pond, Arches Provincial Park, and Gros Morne National Park are spectacular.
And Newfoundland even has it's own Viking history, being the first western location where Europeans landed, nearly 800 years before Columbus. While Newfoundland may not have the plethora of waterfalls that Iceland boasts, it makes up for it in another spectacular way.
If you visit Newfoundland during the early summer, you have a great chance of seeing the massive icebergs that make their way from Greenland down to Iceberg Alley. Often the small coastal towns are dwarfed by mammoth bergs that get stuck on the bottoms of the narrow Newfoundland fjords. Learn more about Newfoundland from Wandering Wagars
3. Skip Santorini and Visit Kefalonia, Greece
Greece welcomed over 32 million tourists last year. More than DOUBLE that came from less than ten years ago. There's no denying that Greece is an incredible country full of ancient history, amazing food, and jaw-dropping beauty, but the majority of tourists are flocking to popular locations in the country like Athens, Santorini, Mykonos, Corfu, Naxos, Paros, and Zakynthos.
Greek politician and environmentalist, Nikos Chrysogelos said "We can't keep having more and more tourists. We can't have small islands, with small communities, hosting one million tourists over a few months. There's a danger of the infrastructure not being prepared, of it all becoming a huge boomerang if we only focus on numbers and don't look at developing a more sustainable model of tourism."
While those popular islands in Greece are all amazing, there are many lesser-known islands in the country that are just as worthy of a visit. Maybe we can help Greece out by spreading the wealth. Kefalonia, the largest of the Ionian Islands is a hidden gem that not many people know about.
Trade in those blue and white rooftops for the blue of an underground lake and turquoise of Ionian waters instead. Learn more about Kefalonia, Greece here
4. Skip Banff and Visit Yoho National Park Canada
Banff National Park is stunning, no question about that. But it is also hugely popular and can get uncomfortably crowded in peak season, especially at top scenic attractions like Peyto Lake or Lake Louise, or on the well-known trails like the Agnes Teahouse trail at Lake Louise or the Johnston Canyon trail. Banff lodging can also get quite expensive in season.
If you want to visit a gorgeous part of the Canadian Rockies without dealing with crowds, consider Yoho National Park in adjoining British Columbia. Yoho, which means "awe" in Cree, is also part of the Canadian Rockies UNESCO World Heritage site. It is a smaller park, and because it is less developed, for the most part, it feels like a more intimate wilderness experience. We did a day trip to Yoho National Park from Lake Louise on our last visit, and we liked it so much that we plan to make it our base on our next trip out.
Yoho National Park has stunning natural scenery, just like Banff and Jasper. And if you are interested in jewel-hued alpine lakes, look no further than Emerald Lake, where you can do kayaking or canoeing in season. Emerald Lake does tend to draw more visitors than other parts of Yoho on nice weather days (who can resist that color?!), so plan to visit early or late in the day to have more solitude. In other areas of the park, you will see far fewer people, and hiking trails are not choked.
You can stay at Emerald Lake Lodge, right on the lake shore, or at various accommodations in the little hamlet of Field, where you will also find eateries.
Learn more about Yoho National Park from Not About the Miles
5. Skip Banff and visit Waterton Lakes National Park, Canada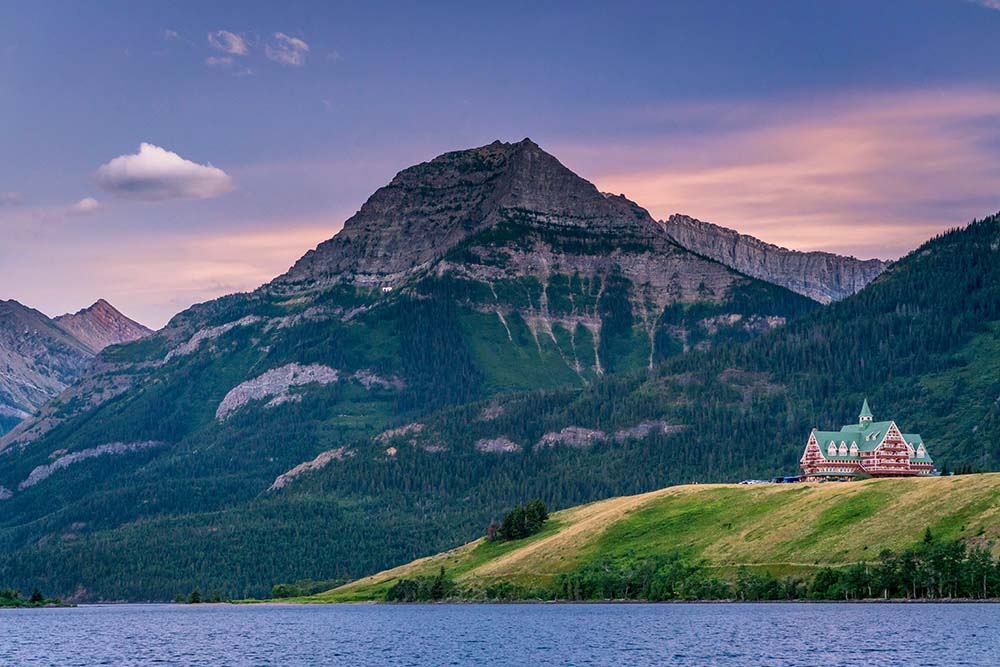 Another alternative to Banff is Waterton Lakes National Park in southern Alberta. With the same sweeping lake views as Banff, Waterton feels like a throwback to what Banff would have felt like 50 years ago. There's a small town in the center of the park selling kitschy souvenirs and food as well as several campgrounds and some amazing hikes. You can spot all sorts of wildlife including bears in Waterton.
6. Skip Yosemite and visit Sequoia & Kings Canyon
When it comes to Yosemite National Park — breath-taking, mighty and overflowing with adventure — there is also streams of people and painfully slow traffic to contend with, especially in the summer and on the weekends.
If bumping into people along popular hiking trails just isn't your thing, or you're looking for more serenity, consider Sequoia & Kings National Parks instead.
You've heard the saying: Two is better than one. Sitting side-by-side like inseparable besties and found in the Sierra Nevada Mountain Range, Sequoia and Kings Canyon National Parks offer all kinds of adventure at widely varying elevations (ranging from 1,370′ to 14,494')!
Often referred to as the Land of Giants, here you can: -Hike and immerse yourself in Sequoia groves; learn why these superhero trees live for thousands of years!
Meet General Sherman and hike the easy-going Congress Trail
Visit Crystal Cave and explore underground
Enjoy driving through mountain landscapes along the Generals Highway and the Kings Canyon Scenic Byway
Earn a badge in the Junior Ranger Program
Climb Moro Rock, a stone stairway up a granite dome in the Giant Forest, and enjoy the view.
Camp, stay in a lodge or backpack into the wilderness.
Rock-climb, picnic, day-hike, ride horseback, ski, sled, snowshoe and more.
With all of the above options, we wish we would have spent much more time Sequoia and Kings Canyon. These parks are a really nice alternative to super-crowded Yosemite. Sequoia and Kings Canyon National Parks are about 4.5 hours drive southeast from San Francisco, or 3.5 hours north from Los Angeles.
Learn more about Sequoia and Kings Canyon National Parks from Rad Family Travel
7. Skip New Delhi and Visit Jaipur, India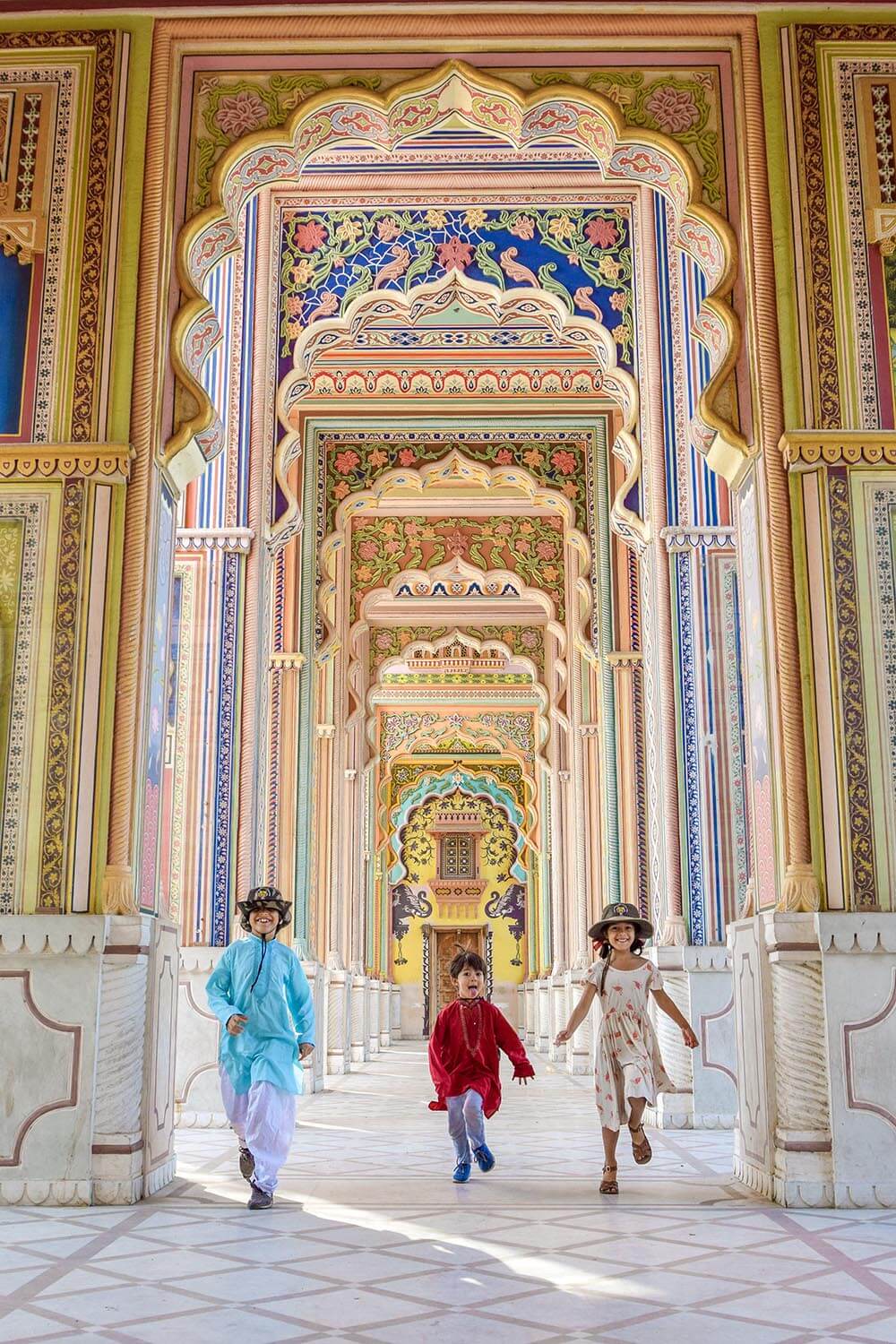 As India's capital city and with a number of famous landmarks, Delhi feels like a must-see. But it's also dirty, crowded, has terrible traffic, is usually roasting hot, and often has air so polluted that it's difficult to breathe. India's infrastructure has certainly contributed over decades of rapid growth and disrepair, but hordes of tourists also haven't helped.
Instead, consider heading a bit west to Jaipur, an Indian jewel in the state of Rajasthan. Jaipur will still provide that same popular, vibrant city feel, but on a smaller, cleaner, more accessible scale. The Pink City's Amer Fort is one of the most beautiful and well-preserved in the country, and the multiple levels and entries are perfect for adults and kids alike to explore.
The famous Hawa Mahal, City Palace (part of which is still a royal residence), and colorful entry gates are bucket list-worthy. The vibrant shopping district will give you a taste for the state's stunning fabrics and embroidery, and the street food scene rivals that of any city in India. All of this with surroundings that feel positively garden-like in comparison to some other big Indian cities, with beautiful plazas and flowers around town. Jaipur is perfect for anyone hoping to experience India's rich, vivid, bustling energy! Learn more about Jaipur, India from Local Passport Family
8. Skip Prague and Visit Cesky Krumlov, Czechia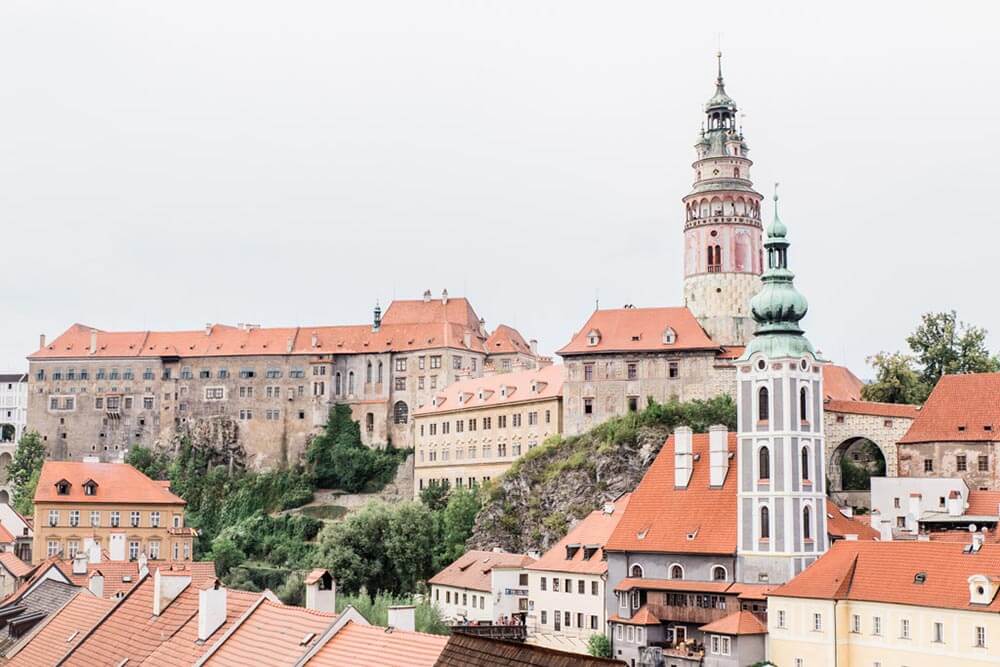 Another European city that is suffering from overtourism, Prague has become one of Europe's most popular destinations. It was only a few years ago when it was still advertised as cheap, beautiful, and a hidden gem of Europe.
Well, those days are long gone, and now you're lucky to find a time of year where Prague isn't swamped with tourists, big bus tours, and stag/hen parties. As an alternative to visiting Czechia's capital city, consider spending more time in nearby Cesky Krumlov.
Cesky Krumlov is often touted as a day trip from Prague, it is just 2 hours away by car and 3 hours away by train. However, it is well worth dedicating a few nights to staying in this charming Czech city. Cesky Krumlov offers gorgeous medieval architecture, a beautiful Baroque castle, and tredlinks (the famous rolled pastry) around every corner!
Cesky Krumlov is a UNESCO World Heritage Site and this lovely preserved town is sure to make you fall in love. It is best explored on foot by wandering through all the small cobblestone streets and taking in the pretty pastel buildings. In addition to the beautiful town, in the warmer months, you can rent a raft or canoe and float down the Vltava River!
This was one of our family's favorite activities from our summer trip to Europe. Not only was it a fun way to enjoy the outdoors, but it gave us a unique view of the city as we rafted down the curvy river through the middle of town. There are also plenty of campgrounds along the river if you prefer camping instead of staying in a hotel.
There is even more fun to be had just 30 minutes drive away in Lipno. Lipno offers a variety of outdoor activities. In the winter you can ski and in the summer there is a treetop walk, forest playground, alpine coaster, bobsleigh track, and more!
This lakeside town is another great addition to your Czechia itinerary that is off the beaten tourist path. Between Cesky Krumlov and Lipno, you could enjoy an entire week in Czechia while skipping the overtourism in Prague. Learn more about Cesky Krumlov from Abroad Wife
9. Skip New York and Visit Philadelphia
New York, New York…what could possibly compare? At least, you'll remind yourself of this when you're pushing against a million other tourists who supposed the same. For all its iconic sites and sounds and tastes (and there are many wonderful ones), New York can also be a bit much.
Part of the charm is exactly that it is nonstop. And any local will tell you that the city has definitely been impacted by the number of tourists who come to witness it in all its glory. For those of you looking for all the perks of New York without all the stress, Philadelphia is a perfect alternative.
The nation's first capital is brimming with history around every corner, and terrific exhibits make it accessible for all. The museums are absolutely world-class – the Philadelphia Museum of Art boasts one of the largest Impressionism collections in the country and is bordered by the Barnes Foundation to supplement.
But don't stop with art – the Franklin Science Institute, Please Touch Museum, and Constitution Center are just a few that offer something for every age and interest. And while New York has its food classics, Philly has perfected its own.
The BYO scene means you'll score top-notch meals for way less money than you'd pay further north, and some of the best chefs in the country have set up shop in this gastronomic hub. But it's not all about fussy food, either – feel free to get your cheesesteak fix by doing a taste test amongst the many competitors, or sample everything from Tex Mex to Amish at Reading Terminal Market.
Wash it all down with some Federal Doughnuts or Capo Giro gelato to satisfy your sweet tooth. Once you've eaten yourself silly, you can choose your own cultural adventure by heading the renowned Philadelphia Orchestra, or by joining locals to devotedly cheer on one of Philly's home teams.
Or just spend some time outside basking in some of Philly's beautifully developed outdoor spaces – the newer riverfront area or Boathouse Row are perfect for little ones to run and explore while you drink in the charm and peace of the City of Brotherly Love. Learn more about Philadelphia from Local Passport Family
10. Skip NYC and Visit Brooklyn
When you hear about visiting New York City it is typically all centered around the island of Manhattan. But the city is massive, and there is so much more than Manhattan. Brooklyn is another borough of New York City, just east of Manhattan.
It is quicker and easier to access from the two major airports in New York City compared to Manhattan. And this borough offers travelers tons of things to see and experience! Manhattan has all the big cliché tourist attractions, but hefty crowds come along with that too. It's Brooklyn that offers you beach access and that classic boardwalk vibe down in Coney Island.
The major parks, such as Prospect Park, may be smaller than Central Park, but are also less crowded and offer visitors so much to do! It is also in Brooklyn where you can find the botanical gardens, which to me are one of the best I have seen. Brooklyn also is incredibly family-friendly. The whole borough is quieter than Manhattan, and also is easy to navigate by subway uber, or even a car if you are driving.
Some other things we have enjoyed in Brooklyn with young kids are the Brooklyn Children's Museum, Prospect Park Zoo, and the New York Aquarium. Another awesome reason to choose Brooklyn over Manhattan is the quantity of top-rated restaurants.
Not only will you find a number of the best restaurants in all of New York City, but also unique food options like the famed Smorgasburg. So next time you are thinking of visiting New York City, consider Brooklyn for a different spin on this country's largest city.
And even if you are in Manhattan already, the best way to get into Brooklyn is to walk across the Brooklyn Bridge. And as soon as you get into Brooklyn, stop in Grimaldi's for some of the best pizza in the city! Learn more about Brooklyn from Patsey Family Travels
11. Skip Cancun and Visit the Florida Gulf Coast
Bored of the mega resorts and spring break crowds of Cancun, the beach town along the Florida Gulf coast are a great alternative. If you are looking for family-friendly beaches with sugar white sand and emerald waters, South Walton is just the place. There are 26 miles of beautiful beaches in South Walton that stretch from Miramar Beach near all the way to the Bay County line where Panama City Beach is located.
It is located in the northwest Florida panhandle, which is known as the Emerald Coast due to the jewel-toned waters and the sand is so fine that is sparkles in the sunlight. You can enjoy lazy days in a beach house relaxing with cocktails by the pool, bike to the different communities, watch killer sunsets by the beach.
Learn more about the Florida Gulf Coast from Outside Suburbia
12. Skip London and Visit York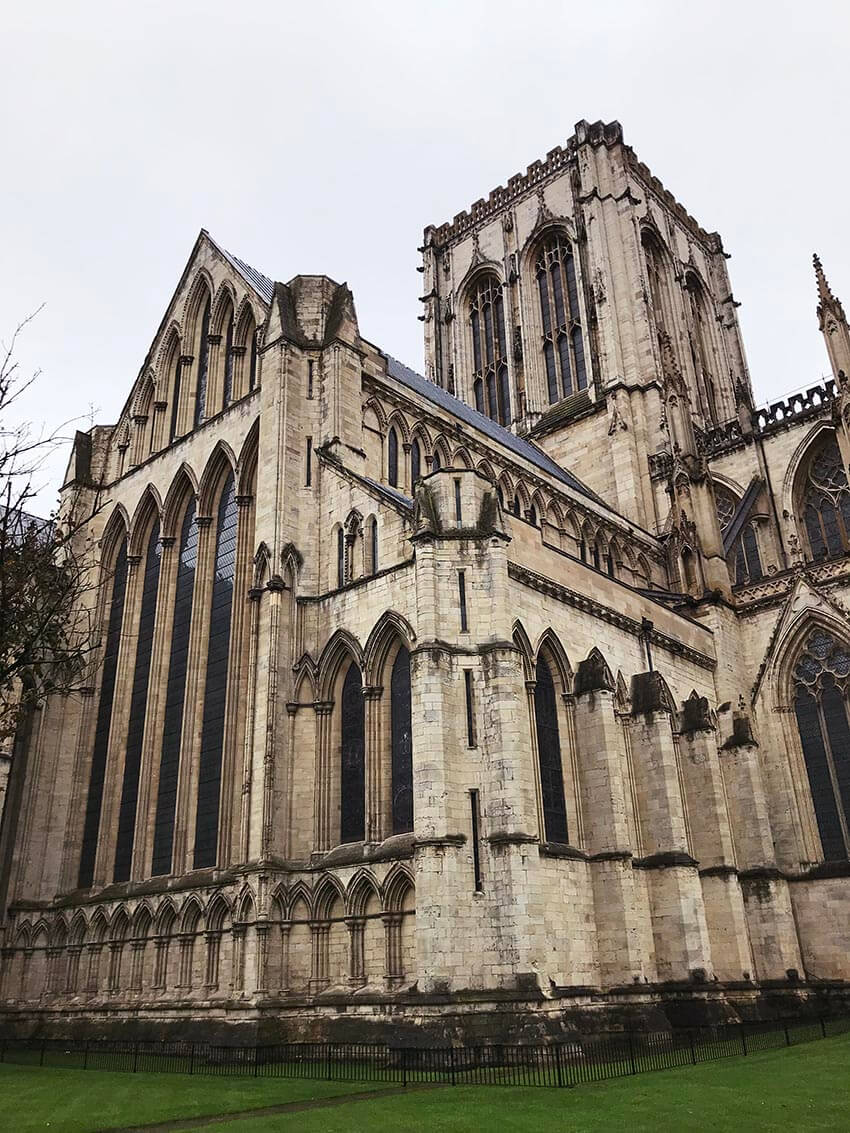 York to be is the perfect place to escape the busiest city in the UK,
London!
York is a beautifully intact walled city less than two hours train ride from London! It is steeped in history and is more compact that London which means you can travel around the city on foot!
In my opinion, York Minster is more breathtaking than Westminster Abbey, the city is full of fascinating museums and even has a river which you can cruise down in a more relaxed fashion than London! Other must do's for the city are the famous ghost walk, walk the city wall's, go shopping down the historic Shambles and visit to the National Railway Museum! The city also offers easy access to the beautiful Yorkshire countryside! To be the city is the perfect alternative to London!
Learn more about York from Wandermust Family
13. Skip Paris and Visit Amiens, France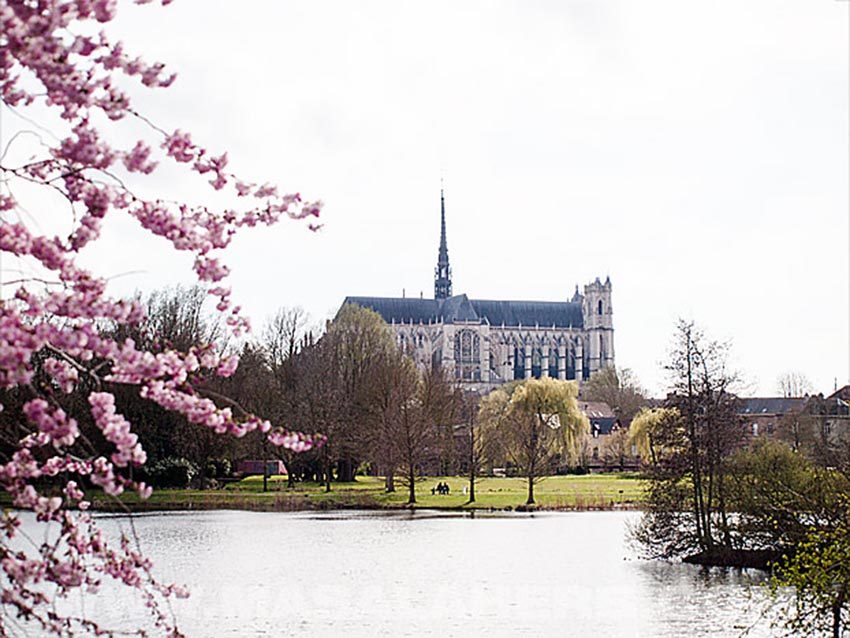 Paris is one of the most visited cities in the world and tends to be very overcrowded during any time of the year. While you might feel the compulsion to visit Paris, I want to suggest to take a different path and discover Amiens instead. Amiens is located about 1 1/2 hours from Paris.
The city is known for the most breathtaking cathedral, the very French inner city, authentic French food, museums, and the floating gardens. In Amiens, you meet real French people, while in Paris you are prone to fall into the common tourist scams. Paris is a place where you need to take care of yourself because you can easily fall in trouble, it's not a safe city.
We visited Paris and didn't enjoy it as much as we enjoyed Amiens. The city of Amiens satisfied our traveler curiosity and we learned about the local culture. The city is Eco-conscious. That means the locals have been keeping it green for generations by taking care of their floating gardens. The air is crisp and fresh in Amiens, while Paris is polluted due to vehicles and crowds. Besides Amiens is located right between Paris and London. You can travel there in the morning and enjoy a wonderful day in one of the most beautiful medieval cities in North France.
Learn more about Amiens from Masala Herb
14. Skip Paris and Visit Lyon, France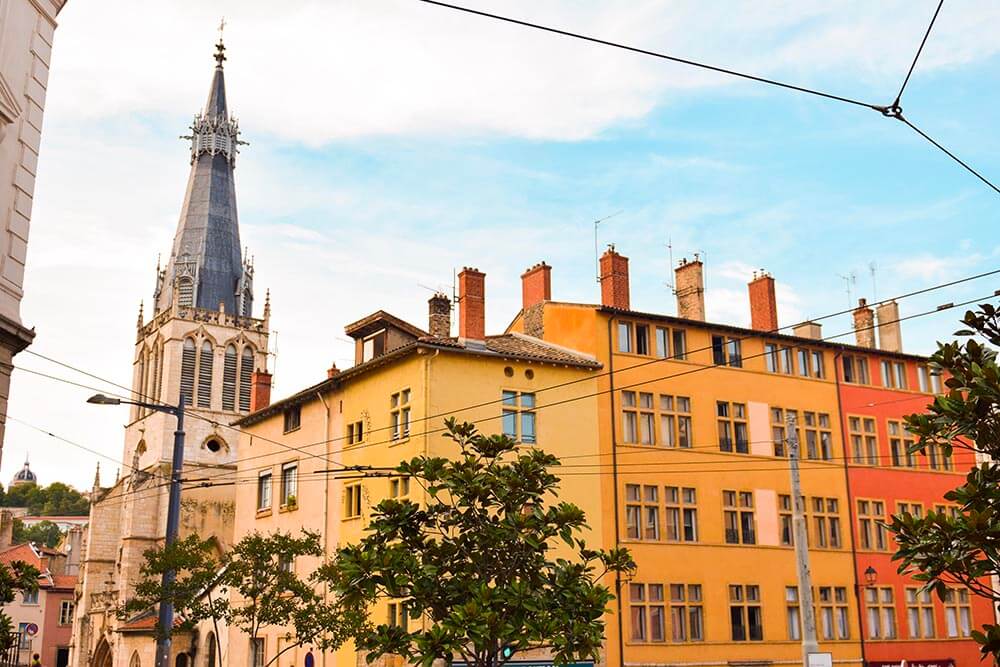 Paris! Magical, romantic, iconic Paris. But also crowded, rushed, huge Paris. Even aside from the hordes of tourists and long lines for famous attractions, there are health and safety considerations. Recent terrorist attacks, smog, and the at times dirty & crowded Metro can be hard to manage, especially for families with kids. While Paris can be amazing, it can also be just a little overwhelming.
Enter: Lyon, the 3rd-largest city in France but with only a fraction of the number of tourists as Paris. Even visitors who escape Paris tend to head to the south of France, completely bypassing this beautiful, quintessentially French city, keeping it full of local charm.
Lyon has so much of what makes France, France. It's the gastronomic capital of the country, with terrific local specialties and broader French cuisine around every corner. The city is also beautiful and clean – the Metro system is spacious and well kept, and the residents take pride in their hometown. Even in the height of summer, Lyon doesn't feel overcrowded, and you'll get a true French flavor wandering the ancient corridors. The old "traboules" – or secret passageways for Lyon's silk makers – are perfect to explore with little ones, and the whole family will be fascinated by the ancient Roman ruins near the Fourviere Basilica. There are a number of lovely museums ranging from classic art to Lyonnais to marionettes to the history of film starting with two Lyonnais brothers.
Overall, I highly recommend Lyon as a Parisian alternative that will feel calm but fascinating, beautiful and historic, and classically French.
Learn more about Lyon from Local Passport Family
15. Skip Cinque Terre and Visit San Fruttuoso, Italy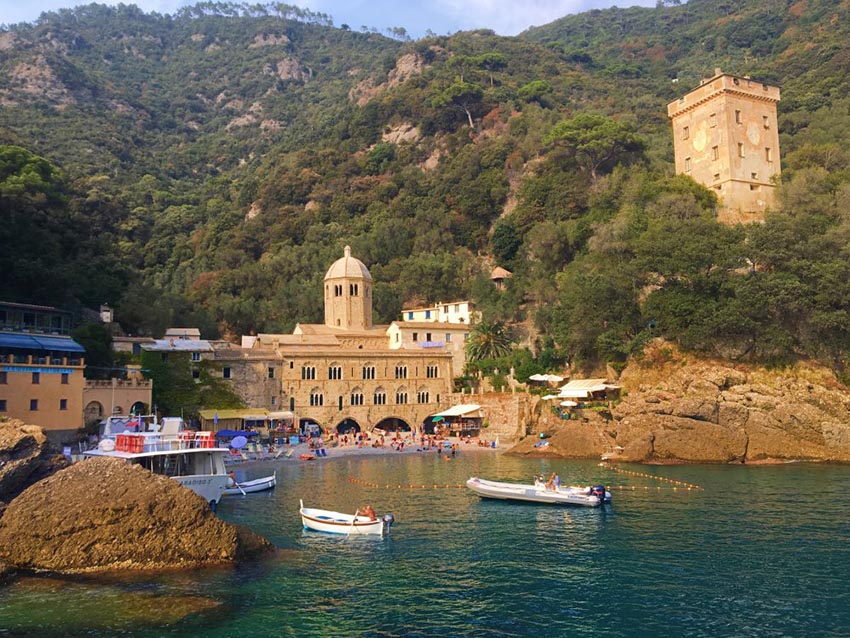 Cinque Terre on the Italian Riviera is famous for the five beautiful hill towns and walks in the hills between the towns. There's a reason they are so famous – they're beautiful – but they have become a bit too famous for their own good. The towns are small and can get overcrowded, especially in summer, which puts a strain on the infrastructure. However, there is an alternative nearby that is arguably even better.
It is possible to take a boat from Rapallo to Portofino and then hike in the hills to San Fruttuoso. This is a truly wonderful place. Portofino is also a tiny town, nestled at the bottom of hills, with picturesque colored houses around a boat-filled bay. Hike up from town past olive groves and lemon trees and you will soon be alone with the hills and the sparkling blue Mediterranean Sea far below. The hike is mostly flat, though the start and finish are steep. It ends at San Fruttuoso, which is home to a tenth-century abbey and a tiny beach with several restaurants. The emerald green water and golden monastery make this a magical place. It is accessible only by boat or on foot, which helps make it even more special.
Learn more about San Fruttuoso Italy from Travel Collecting
16. Skip Machu Picchu and Visit Chan Chan
Machu Picchu is the most famous site in Peru, so it's no surprise that it's suffering from overtourism. During the peak season, as many as 5,000 people visit the site every day. There are also concerns about poor working conditions for many of the porters who carry supplies for the tourists who hike the Inca Trail to get there.
Instead of adding to the already intense pressure on this fragile site, consider visiting the Chan Chan archaeological site instead. It's an easy day trip from Trujillo, sees far fewer visitors than Machu Picchu, and is also larger and several hundred years older.
Chan Chan was once a bustling city of about 50,000 people and was the capital of the Chimor Empire. The Chimú people were eventually defeated by the Incas, but from 900 to 1470 AD they reigned over a powerful empire from Chan Chan, which was the largest pre-Columbian city in all of South America.
The city's basic infrastructure and walls are still intact, and many are decorated in superb bas-relief carvings. Exploring the ancient city's many labyrinthian passageways is a great alternative to jostling with the crowds at Machu Picchu. The weather here is also much more inviting. The name "Chan Chan" means "Sun Sun", and the city was named for its sunny climate.
Learn more about Chan Chan from the Nomad Vegan
17. Skip Yellowstone National Park and Visit Theodore Roosevelt National Park
Yellowstone National Park is a special destination, full of wildlife, stunning vistas, and thermal features. But it is also full of tour buses, selfie sticks, and swarms of tourists. If you are looking to see beautiful landscapes and impressive wildlife without being stuck in massive bison traffic jams, head north to Theodore Roosevelt National Park in North Dakota instead.
While smaller, this park doesn't have nearly the crowds, allowing you to enjoy hikes, scenic drives, and wildlife viewing in peace. Theodore Roosevelt National Park is known for its massive prairie dog towns, herds of feral horses, plentiful elk, and large bison herds.
And, you can enjoy a charming and authentic western town experience by staying in Medora just outside of the park's gates. Be sure to put a performance of the Medora Musical on your itinerary. Learn more about Theodore Roosevelt National Park from We 3 Travel
18. Skip Belfast and Visit Derry, Northern Ireland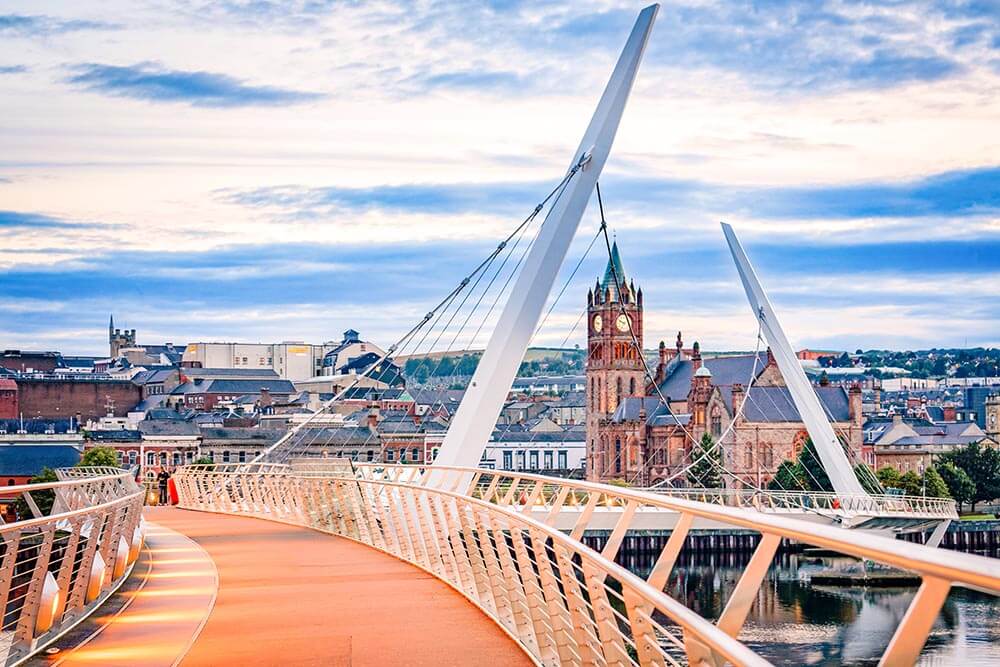 A great majority of visitors to Northern Ireland make Belfast the base from which they explore the country. This is not detrimental to Belfast in itself, but it means that the areas of Northern Ireland that are a bit further to be included in day trips will be missing out on being included into travelers' itineraries. This not only would avoid the potential risk of overtourism in Belfast, as it has happened in other cities, but it creates an economic imbalance. Being a largely rural economy, Northern Ireland would largely benefit from having the west of the country being used as a base.
The perfect city to counterbalance this would be Derry, also known as Londonderry, and there are plenty of reasons why visitors should visit Derry instead of Belfast. Derry is one of the finest examples of a walled city in Europe, and the only city in Ireland in which the complete walls remain. Built in the 17th century, it is the city's main attraction. But aside from ancient history, Derry is the perfect place to learn about the recent history of the Northern Ireland conflict. It was, in fact, at the center of what it was known as The Troubles and the location of the Battle of the Bogside and Bloody Sunday. Visit the People's Gallery, a set of street murals that illustrate events of the conflict and explain the journey to peace in a symbolic way.
Derry is also a great place for foodies, with a lot of the local eateries focusing on serving food prepared from local produce in a sustainable way. There certainly is a lot going for Derry as a destination.
Learn more about Derry from Brogan Abroad
19. Skip Tamarindo and Visit Playa Avellanas
The town of Tamarindo, once a small fishing village on the Pacific Coast of Costa Rica, has seen a lot of development over the last 5-10 years and has recently become one of the biggest tourist hot spots in Costa Rica. In the high season, the town is teeming with people, causing bad traffic and congestion problems, leading to incredibly high accommodation prices and overpriced bars and restaurants that now fill the town. It's overcrowding has drowned out the Pura Vida culture that makes Costa Rica such a wonderful place to visit.
Thankfully, there are still spots close by where you can experience the real Costa Rica laid-back beach life and the best of them is a quiet beach town of Playa Avellanas.
Playa Avellanas is located just 20kms south of Tamarindo, but feels like an entire world away from the hustle and bustle. Here, you have everything you need for the perfect Costa Rican getaway, open ocean, stretches of white sandy beaches, great reasonably priced restaurants, small boutique style hotels, and passionate locals willing to show visitors around their neck of the woods.
The secluded coastline is not just perfect for lazing on the beach, but it's also a hot spot for surfers. Playa Avellanas' famous surf spot, known as 'Little Hawaii', offers great breaks and offshore waves reaching as high as 18 feet. But the beach is also suitable for beginners, with surf lessons in the area starting at just $60/pp.
20. Skip Iguazu Falls and Visit Kaieteur Falls
Everyone knows where Iguazu falls is, but most people have never even heard of Kaieteur Falls. Located in the rainforest of Guyana, this waterfall is "famous" (so to speak) for being the widest single drop waterfall in the world. What's special about it is that it is completely isolated. It can only be reached via a strenuous 5 days hike through the jungle, provided that one can stand the heat, the humidity and the bugs; or via a charter flight from other locations in the country.
Most people who visit opt for the second option, and invest on the flight which guarantees incredible views of the waterfalls from above. As the airstrip allows only one plane at a time, this means that there can never be more than 12 persons (yes, that's it!) on the site at all times. Upon arriving, a guide meets visitors right off the plane and takes them through the forest, where they can admire several plants and wildlife species and to the best viewpoints. It's completely worth the price of the flight!
Learn more about Kaieteur Falls from My Adventures Across the World
21. Skip Prague and Visit Belgrade
If you're looking for communist history, Slavic culture and language, gorgeous churches, pretty bridges, busy nightlife, and impressive architecture, you could be forgiven for thinking of Prague first. But I'd encourage you to explore offbeat Belgrade instead! This Balkan city is relatively under-touristed, something that definitely cannot be said about Prague.
There is so much to do in Belgrade it's almost hard to summarize, but I'll try! For photography lovers, you should be sure to check out the suburb of Zemun, which has colorful Golden Lane-looking houses without the crowds you'll find in Prague as well as the beautiful Gardoš Tower. The Stari Grad area of Belgrade is full of impressive architecture and there are a number of palaces in the city itself, from the twin Novi and Stari Dvors in the city center to Beli Dvor on the outskirts of the city. If you're interested in Communist history, Belgrade has it in spades, whether it's visiting the mausoleum that's the resting place of Tito (the leader of Yugoslavia) or checking out the architectural legacies of Communism in Novi Beograd.
Of course, you shouldn't miss St. Sava Church, the largest church in the Balkans and one of the largest Orthodox Churches in the world or walking around the impressive Belgrade Fortress complex, which offers amazing views over the confluence of the Sava and Danube Rivers and Belgrade's many bridges. Finally, while Prague certainly has a reputation for nightlife, Belgrade would put it to shame with a number of amazing bars, pubs, and clubs, the most famous of which are the riverside 'splavovi' floating nightclubs that are a Belgrade rite of passage. Pass by Prague in favor of Belgrade and I think you'll be pleasantly surprised!
Learn more about Belgrade from Sofia Adventures
22. Skip Prague and Visit Olomouc
While Prague surely is one of the most beautiful cities in Europe it also is a bit of a victim of its success. Nowadays you can expect massive crowds there even off-season and exploring main sights has become a bit of a nightmare. Prague has lost a lot of its charming authenticity that drew people to the city in the first place.
Fortunately, only a bit over 2 hours by train you will find a perfect alternative – Olomouc. The historical capital of Moravia was founded in the 11th century and since then the city has played an important role. Olomouc is one of these picture-perfect Central European cities, with pastel houses, renaissance, and baroque architecture and beautiful details like arches spread between buildings. The Old Town in Olomouc is the second largest complex of historical monuments preserved in the Czech Republic, after Prague.
The most important site here is probably the UNESCO listed Holy Trinity Column, dominating the main square. It was built in the 18th century to show gratitude for ending the plague and now, all these years later, it is still impressive. Just like Prague, Olomouc also has its own astronomical clock, this one, however, is designed in the quirky Socialist Realist style. You should see it at noon when it plays the show. But the main reason to visit Olomouc is to enjoy the laid-back atmosphere. No one here seems to be in hurry and you can enjoy the place in peace.
Learn more about Olomouc from Kami and the Rest of the World
31. Skip the Isle of Skye and Visit the Isles of Scilly
The Isle of Skye is a victim of its own success. It's beautiful and relatively accessible (there's a bridge from the mainland), it has a long and fascinating history, and it's the location of numerous films. However, come summertime it's packed with tourists which is beginning to put a strain on the island's resources.
If you're after an island experience in the UK without the crowds, I have an alternative: the Isles of Scilly. I'll admit these isles are not in Scotland but if you're looking for beautiful empty beaches, car-free roads and rich history, the Scillies take some beating.
The Isles of Scilly are located off the coast of Cornwall and are famous for their Caribbean-quality beaches and their slow pace of life. Even in the height of summer, you can find a beach just for yourself. I didn't believe this claim until I visited with my family in the summer of 2018. Even the Isles' most picture-perfect beach, Great Bay, was empty but for our little gang.
Of the five islands, just five are inhabited. You can't bring a car to the Scillies so you'll be walking, cycling or hiring a golf buggy. And you'll be taking a lot of boat trips: to visit other islands, to view wildlife or perhaps to go diving.
If history is your thing, the Scillies have that covered: pre-historic settlements, countless castle ruins and a 17th-century garrison complete with cannons overlooking the waves, our children were spellbound.
And talking of children, the Isles of Scilly are perfect for families. Parents can relax in a beachfront café while their little ones build sand castles and splash in the sea. The islands offer an independence for children and parents which I thought was relegated to holidays of yesteryear.
Learn more about the Isles of Scilly from Smudged Postcard
32. Skip Agra and Visit Hampi, India
Eight million tourists flock to Agra each year to get a glimpse of the iconic Taj Mahal. Even before the gates open at sunrise you will see long queues and tour buses unloading. Then as soon as the gates open it's a mad dash to be the first in, and get that insta-worthy shot of the Taj at sunrise without another soul. Personally, with two young kids in tow, I wasn't going to join the race and instead had to battle off the selfie-requests from other visitors who thought my fair-haired children were more photogenic than the Taj. It is indeed a beautiful building and a huge bucket list item. But in all honesty, after a couple of hours walking around the grounds, there isn't a huge amount of things left to do in Agra. Maybe visit Agra Fort, and get a glimpse of the Taj from the towers, or visit Mehtab Bagh (for a different view of the Taj).
However, if you want to see some true ancient architecture peppered with those colorful Indian ceremonies, and with much fewer crowds, head to Hampi, a place I instantly fell in love with. Here, large sandstone boulders balance precariously across the undulating landscape, which itself is dotted with magnificent ancient temples and ruins patrolled by tribes of macaque monkeys. A calm spirituality ebbs across this chilled traveler town where the magnificent Virupaksha Temple plays center stage. This is a working temple and majestically towers over the village of Hampi. Then head down to the ghats to mingle with locals as they bathe and wash their clothes. However, the highlight for my boys (who were 2 and 3 at the time) was driving a tuk-tuk around the ancient ruins. And yes, I mean the kids actually drove the tuk-tuk (well sat on the lap of a trained driver).
Learn more about Hampi India from TraveLynn Family
33. Skip Amsterdam and Visit Utrecht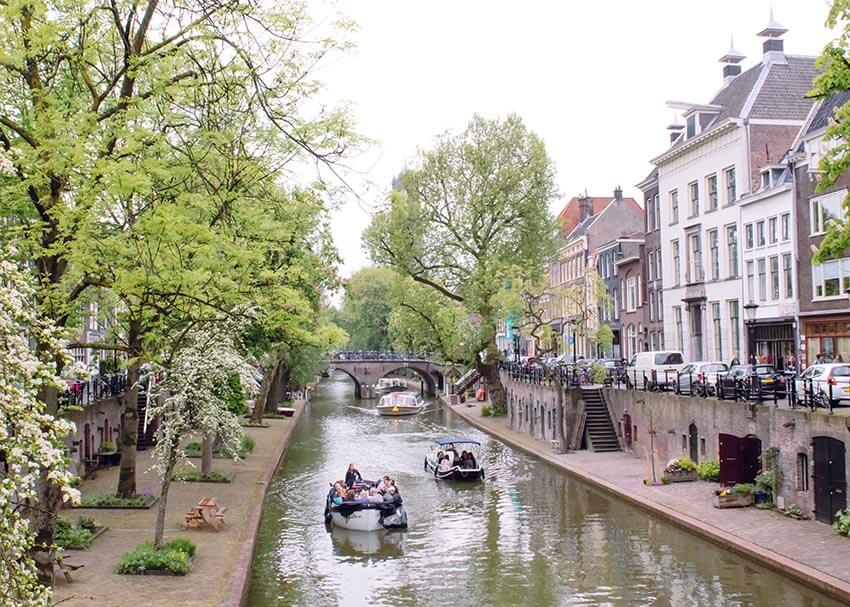 Amsterdam is such a beautiful city, but we found it to be overwhelming with the crowds and not as kid friendly as I hoped! Don't get me wrong, we had a wonderful time, but also found it kind of hard to navigate with kids. Utrecht, on the other hand, was amazing! We spent a few days here and found it to be such a family-friendly city.
Utrecht can be described as a mini Amsterdam, with its historic canals intersecting the city. It's also one of the only cities that has a unique wharf-basement structure that creates a two-level street along the canals. These wharves are lined with cute little cafes, making it a perfect place to relax canal side.
We found the city so much more charming than Amsterdam as well, and so many fun activities for the whole family. You can go on a cruise, or better yet, kayak on the canal! explore the city on a bicycle just like the locals, and see more of this wonderful city. There are so many wonderful kid-friendly museums here as well, one, in particular, is the DOMunder tour. The tour gives you a history of the city and it's past Roman life, and the best part is that it's interactive. The kids will have an amazing time learning with their very own interactive flashlight. Utrecht is such a wonderful city, and would definitely recommend a visit here instead!
Learn more about Utrecht from Skylar Arias Adventures