Best Vacations Ever from Top Family Travel Bloggers
Looking for somewhere awesome to take your family this year? We've rounded up the BEST VACATIONS EVER from top family travel bloggers.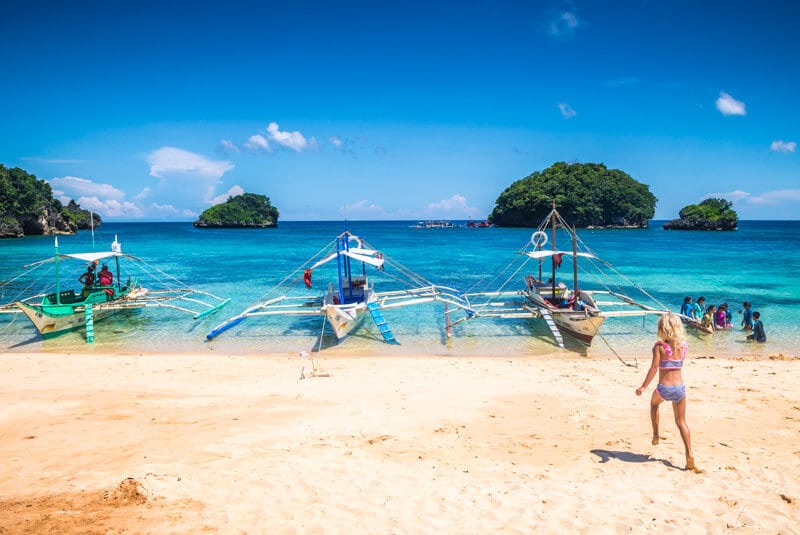 The Philippines has been the best family vacation ever for us. We're usually very busy when we travel, but on this vacation, we relaxed together as a family. We loved playing on the beautiful beaches – kayaking, supping, and snorkeling and then swimming in the biggest resort pool we've ever seen. The local people were so warm and friendly and we loved the laid back way of life. We all want to go back to spend more time exploring the islands of this beautiful country….more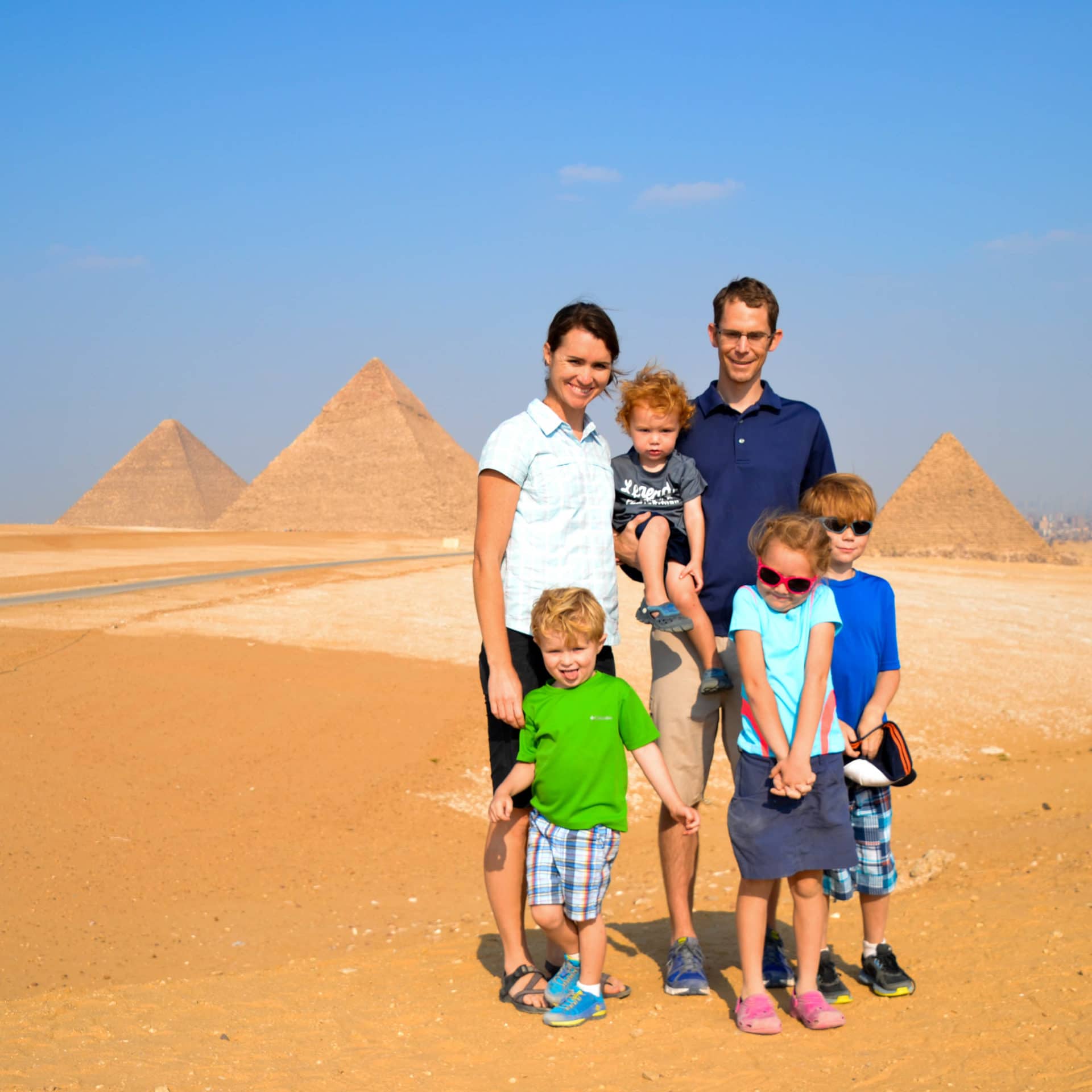 Okay, we travel a lot and although this isn't my #1 favorite trip, it was the trip that was the most pleasantly surprising.   Because of the social and economic climate in Egypt we were a little nervous about going, but couldn't pass up a great chance.  It was AMAZING!!  The people were friendly, the weather was great (in March), and everything was really cheap (5* for $40/night).  Mostly I loved it because since we homeschool we had done a big unit on Egypt before we left and it was so cool to see it all come to life for our kids…more
The Maldives are our new favorite family travel destination. We LOVED Six Senses Laamu – an excellent kids club, bicycles for everyone (including kid-sized ones), lots of included activities, games by the beach, free ice cream anytime, movies on the beach – I could keep going! Plus there are hammocks everywhere. My 9-year-old asked if it was possible for a destination to be "perfecter than perfect". That pretty much summed it up…more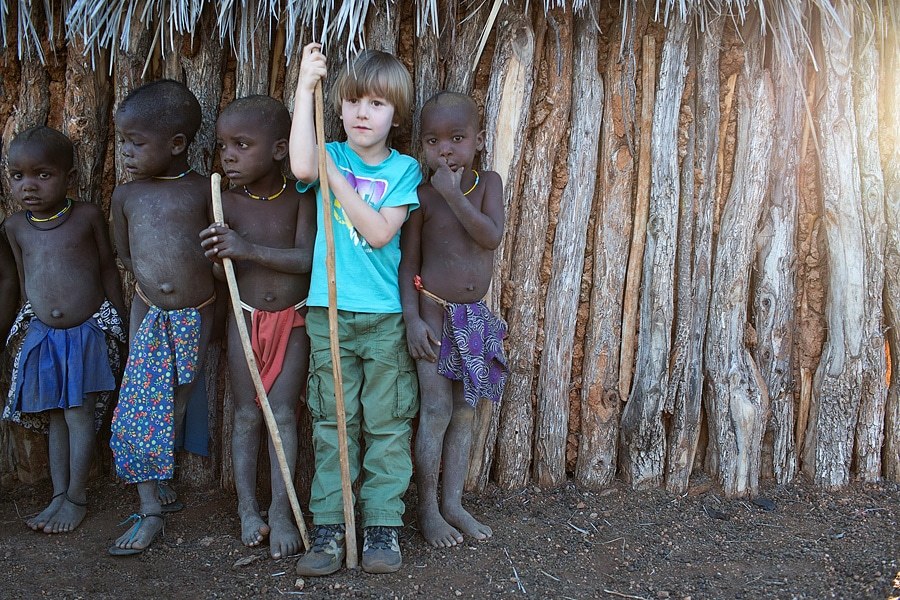 On our travels we seek unspoiled nature, places that are not so touristy and interaction with local people/tribes. In Namibia we found all that we are looking for and even more. The nature is breathtaking, you can find one of the biggest sand dunes there, the second largest canyon in the world, the oldest desert in the world, very rich african wildlife and one of the most affordable safaris in Africa. But what did the biggest impression on us weren't the magical deserts, interesting seasides and rock formations or even the endangered animals that we saw in the wild. It was the indigenous tribes that still live their traditional lifestyle that made the biggest impression and impact on us. We stayed with some of the tribes for couple of days and had an insight into their everyday life. Those were the most fond memories for all three of us. This experience changed our kid's behaviour, priorities in life and how he sees the world now. It was the most intense and mind opening travel experience we had together as a family…more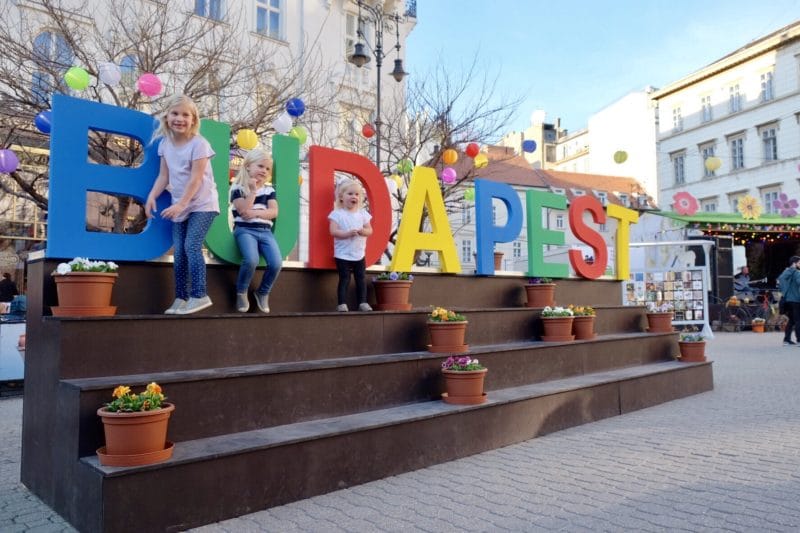 We were surprised how much we loved Budapest and quickly felt at home. The currency and language were very foreign to us at first but we loved the people, architecture, and the overall beauty of the city. While in Budapest we hiked to Buda Castle, visited the thermal baths, found every playground, ate our way through the city, and cruised down the Danube. Budapest was awesome because it had a perfect mix of history, rich cultural experiences, beautiful scenery, and amazing food. Plus it was super kid-friendly! We can't wait to go back…more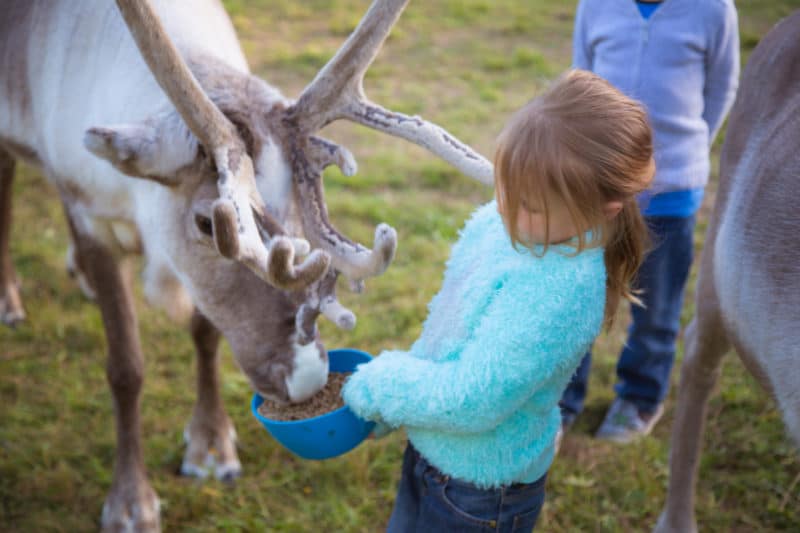 Our fave family holiday so far has been to see Santa in the Arctic Circle while we we were in Finland.
Seeing the pure joy on my three children's faces when they caught that first glimpse of the big man himself is something I will always treasure. Not only did we stay in Santa's village but we got to hand feed reindeer, go on a husky ride and even glimpse the Northern Lights dancing across the sky. I don't think there are many destinations that you could actually say are a magical experience but this is one and that magic has stayed with our family long after the holiday ended…more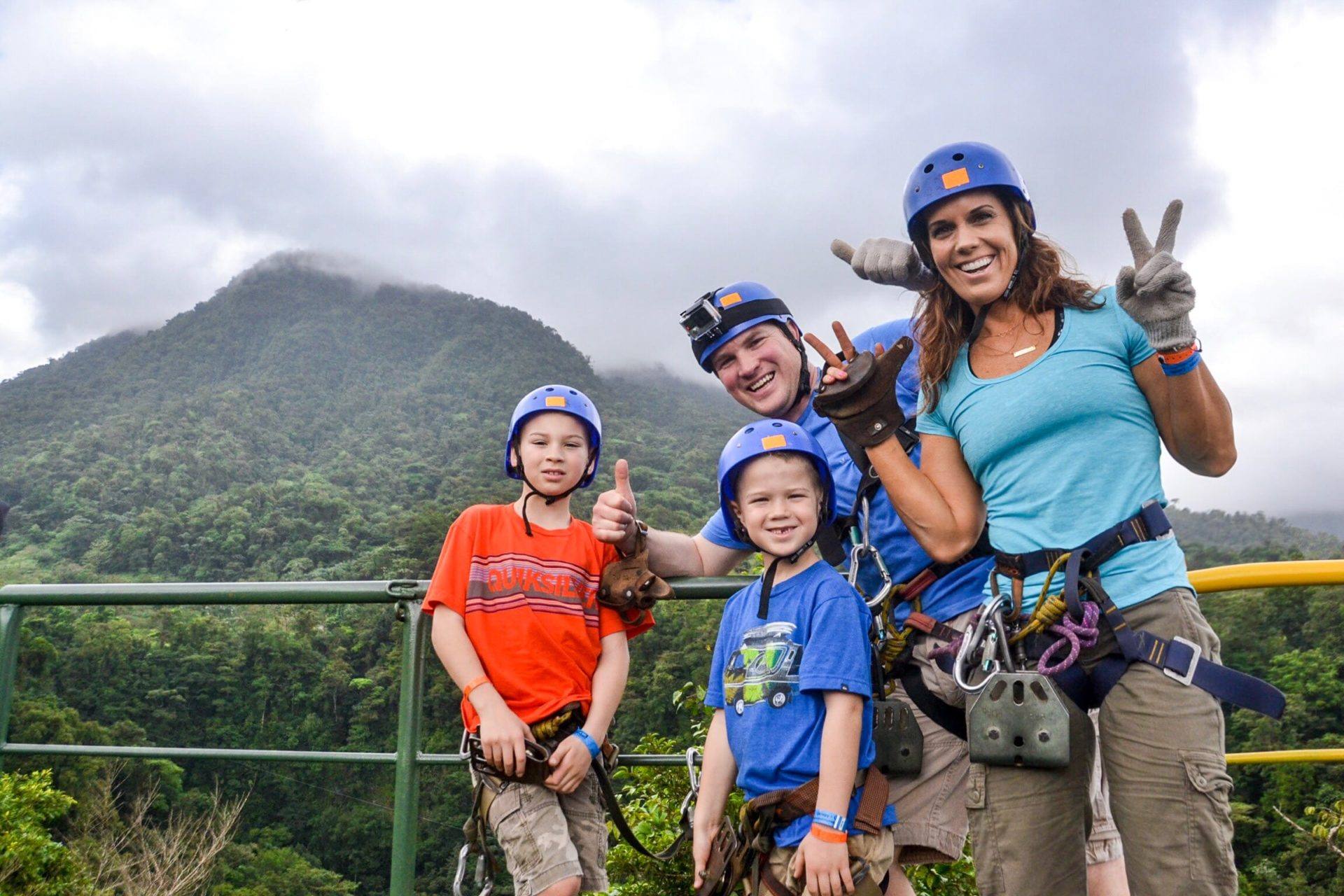 For a family that loves outdoor adventures, going to Costa Rica two years ago was a dream come true for us. Costa Rica has it all–from active volcanoes and hot springs, to lush jungles, to white water rivers, to miles of pristine beach and exotic wildlife. We wanted a good mix of everything and so we choose to split our two week trip into different areas–Arenal (mountains/jungle) and Manuel Antonio (beach). In Arenal, we stayed at
Arenal Springs Resort
which was fabulous because they have large suites that accommodate a family without breaking the bank. We spent the week zip lining, canyoning/rappelling, exploring waterfalls, hiking on the volcano, trekking across hanging bridges, and soaking in natural hot springs. We then spent a week in Manuel Antonio in a house near the beach (via Airbnb), where we surfed, boogie boarded, snorkeled, kayaked, and visited the National Park. At the park, we spotted sloths, lots of different monkeys, iguanas and even toucans. We also ventured outside of Manuel Antonio and did some white water rafting along the Savegre River and then down to Dominical, where we went horseback riding to Nauyaca Falls. All in all, it wasn't a relaxing trip because we like to stay busy, but if you're into outdoor activities and adventures, Costa Rica is hard to beat for a family vacation. You can read more on our blog post,
Costa Rica: The Ultimate Family Vacation
….
more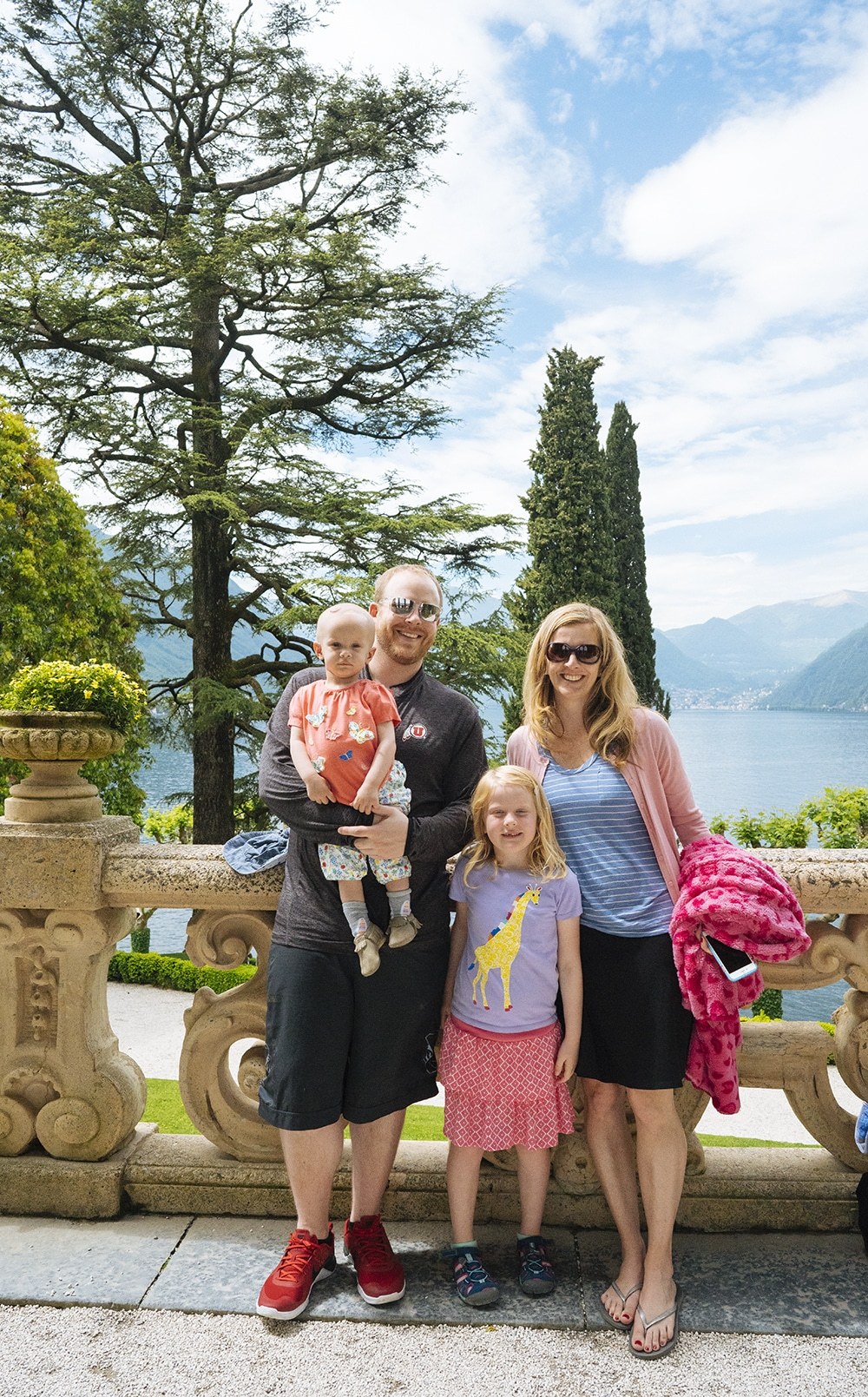 Our favorite vacation was our trip  to Como (when we met you) after Ava's chemotherapy. I think it will always be my favorite trip because it was the first trip we had taken as a family for over 9 months and seemed like hug victory. We stayed at the
Filario Hotel
which is a dreamy hotel on the water. We explored a few cities and sites but mostly enjoyed being together by the water and swimming in our private pool. This trip helped us feel like a normal family which felt so good…
more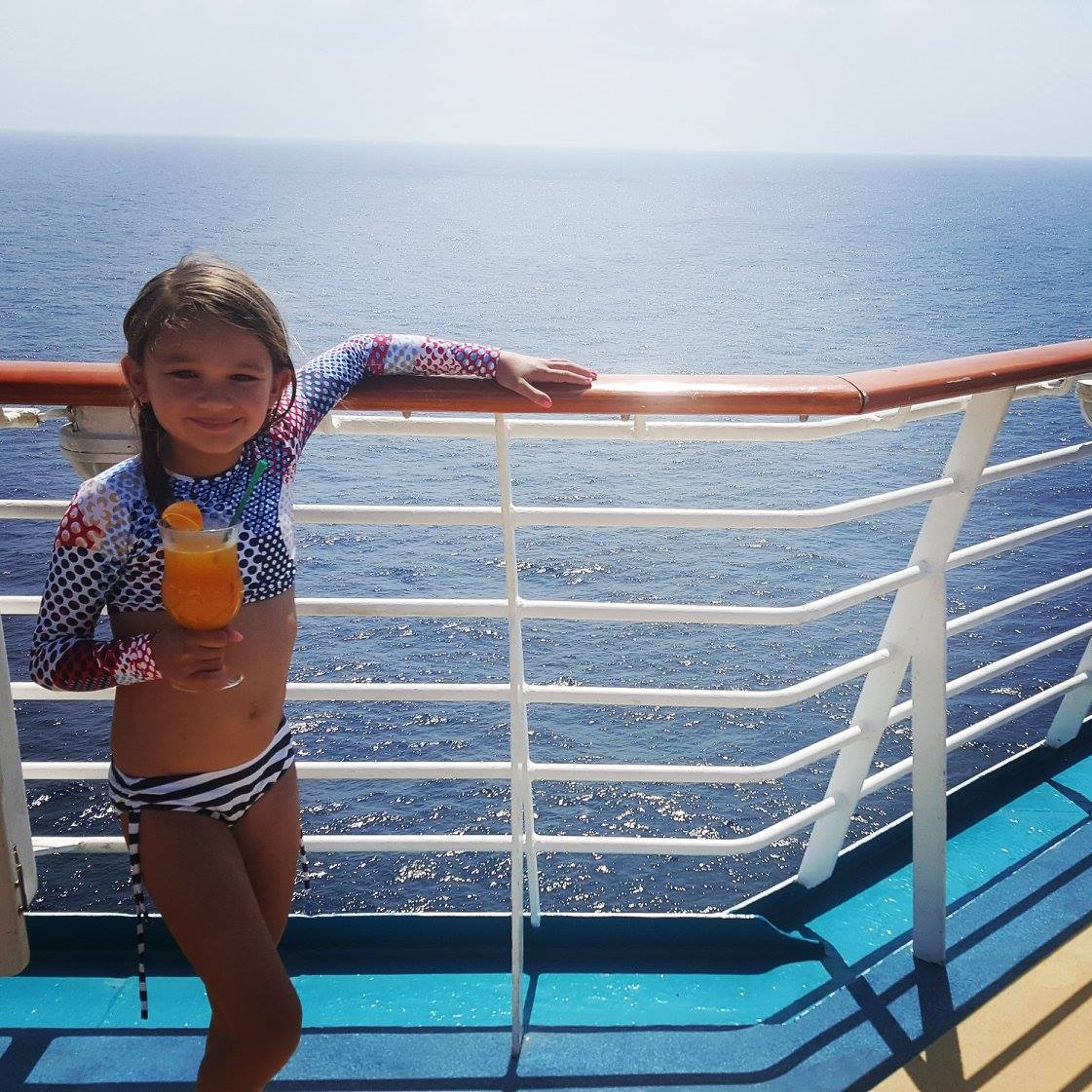 Our best vacation is bar far cruising ! The kids always have the best time as there is so much for them to do – from rock climbing, ice skating,basketball, kids clubs, games rooms, to swimming pools and bingo – they are never bored! The staff are fantastic and go out of their way to keep the kids happy (which keeps mum and dad happy!) and they love all the nightly comedy and entertainment shows .The other thing I love about cruising is the all inclusive food – The kids can eat as much or as little as they like and there is no need to try and find a supermarket for those inevitable "I want a snack" times – There is always food available and a great variety for kids. Cruising is also a great  way to test out cities and countries first to see if you would want to return for a longer holiday. Our favourite is Royal Caribbean, I can't recommend cruising with kids enough…more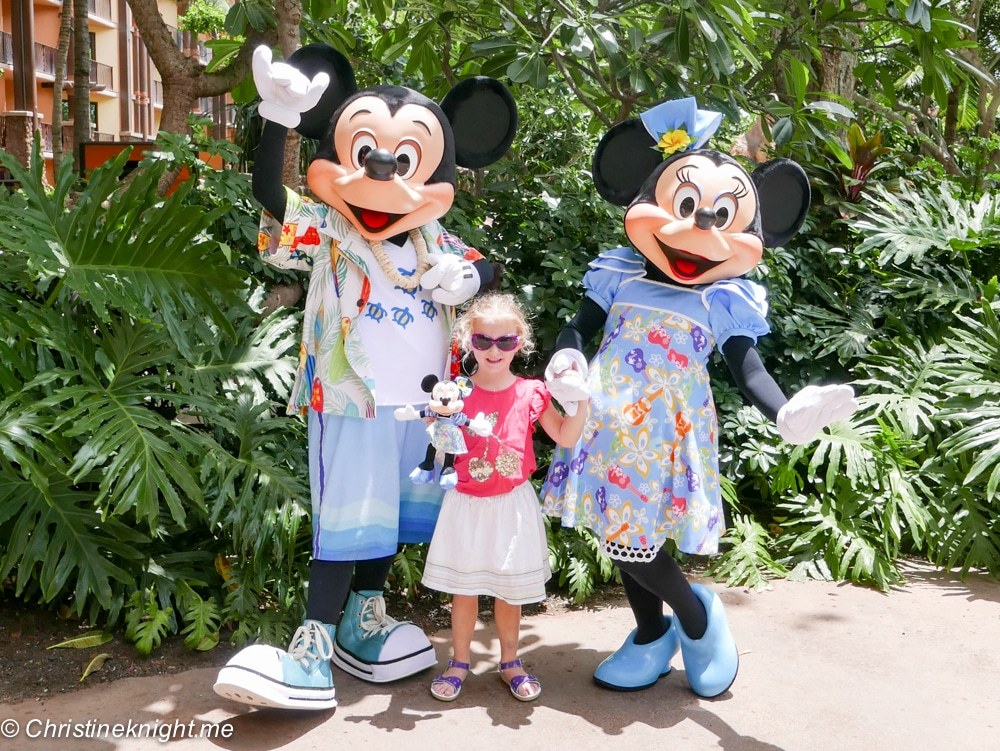 It's a hard decision to weigh up the best family holiday we've ever had because we love travel so much and are fortunate to have been to a lot of amazing places. What the deciding factor though was the word "holiday" rather than the best place we've been or my favourite city. A holiday is about winding down and connecting, slowing down from the hectic pace at home with jobs and school.
My daughter, hubby and I all agree that our absolutely favourite holiday we've had together was when we stayed in Hawaii at the Disney Aulani Resort. We spent the most incredible five days completely stress-free and just enjoying each others company. No pressure to be anywhere or do anything, our lazy days were filled with paddling at the beach, swimming in the pools, and plenty of sleeping in and star gazing at night.
A holiday should be just like this, where everyone comes away from the experiences happy, rested and full of memories of time spent together enjoying each other's company…
more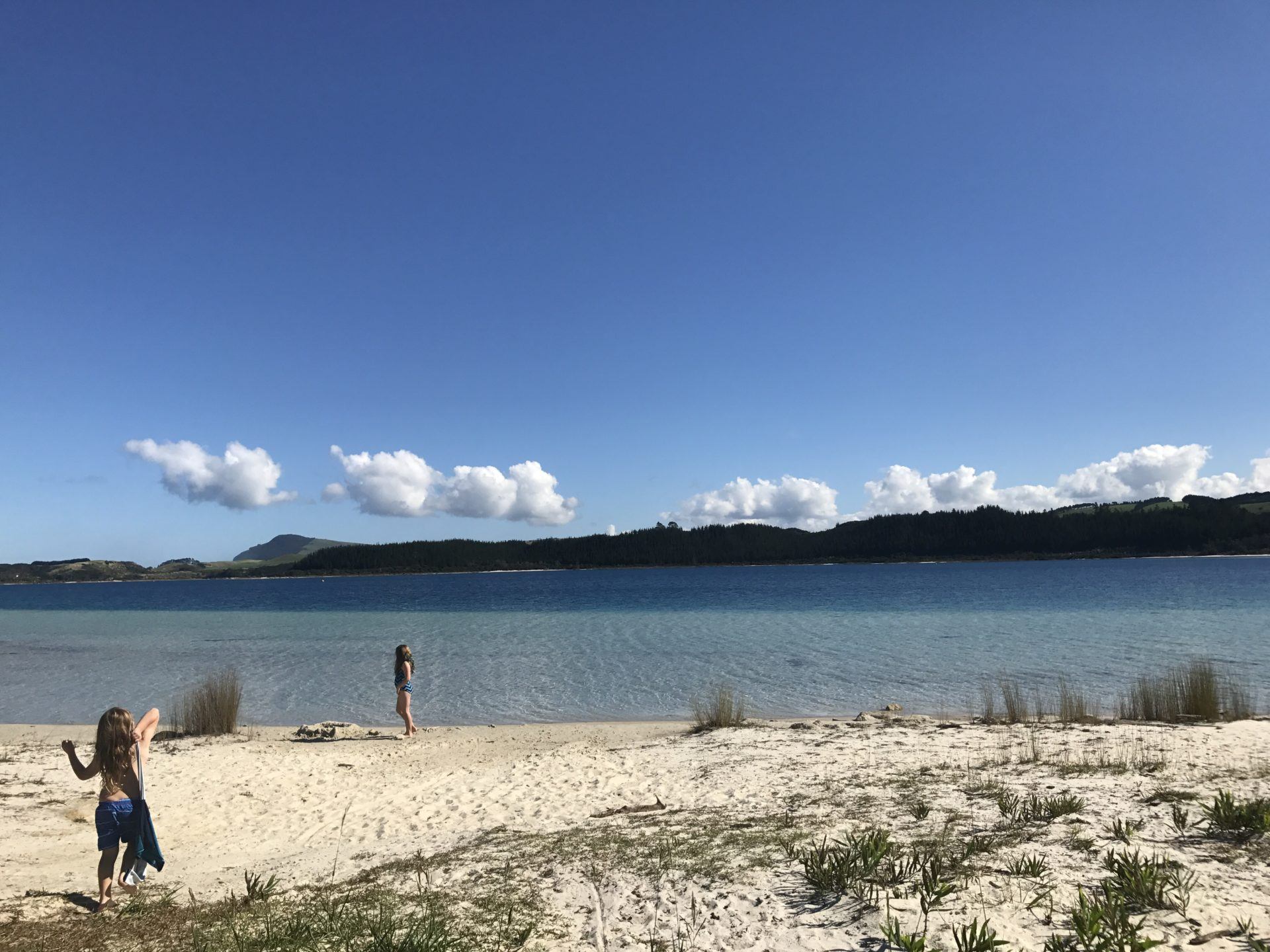 We take lots of different types of holidays. My favourites are the ones that I come back challenged, with great stories and exhausted! However every now and again its good to have a holiday that is a holiday! One that is easier and just family focussed.
New Zealand was this experience for us. A week in a camper van discovering the North Island with 3 kids. At each corner and bend on the road we would be amazed at the blue sky, the green grass and the white clouds. The landscape was stunning and we were able to reconnect while being squished together! It enabled us to learn about a new culture, try new foods, explore pristine beaches and be adventurous all in one trip…
more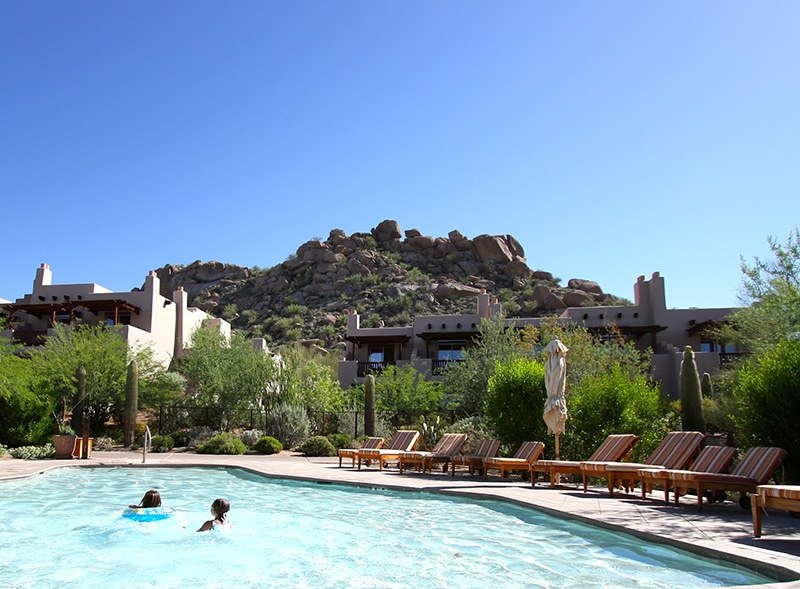 Our best family vacation was to Four Seasons Scottsdale in Arizona. We spent time at the family pool, hiking the amazing trails nearby, trying new foods and of course admiring each and every cactus we came across! Living near New York City, we visit the city often and also spend a lot of time near the ocean. Getting to explore the dessert was something totally new and very exciting for our crew. The resort was so family friendly that it was easy to have a great trip with little ones…more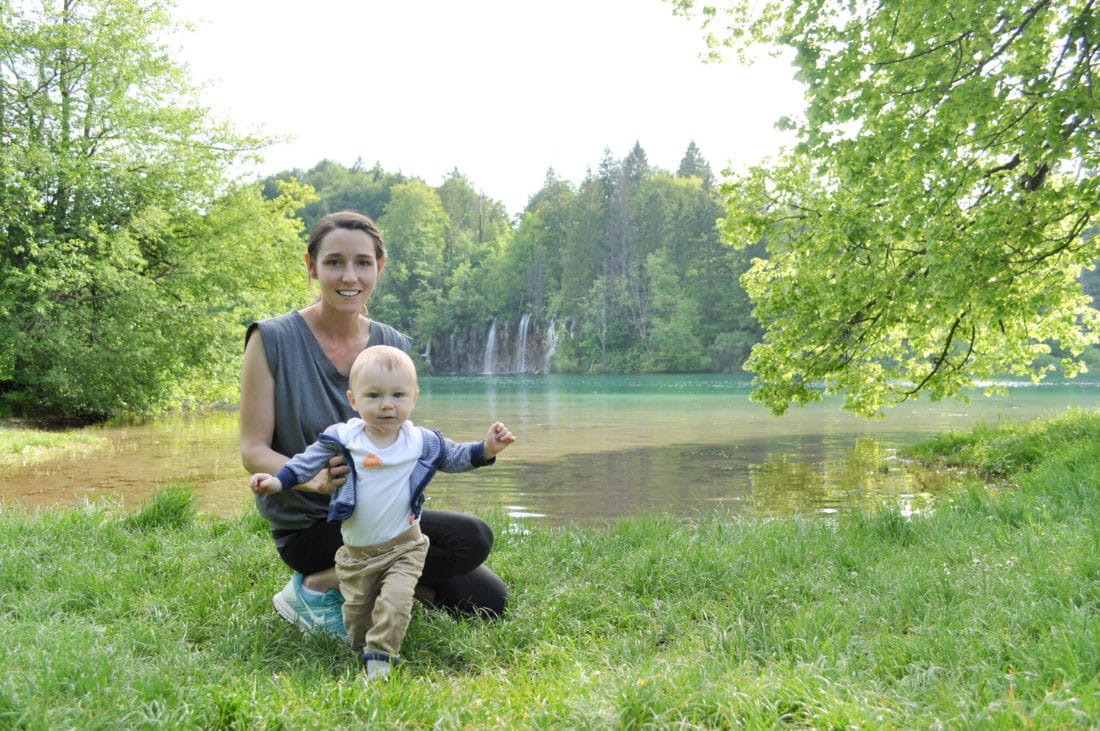 One of our best family vacations was a trip to the
Dalmatian Coast in Croatia
. We're big fans of hiking and anywhere with water (lakes, oceans, waterfalls, we're not picky) and this area of Croatia has it all. The Dalmatian Coast has some of the most pristine beaches we've ever seen, and we loved hiking and exploring around Plitvice Lakes National Park and Krka National Park. You can even go swimming in the waterfalls of Krka…
more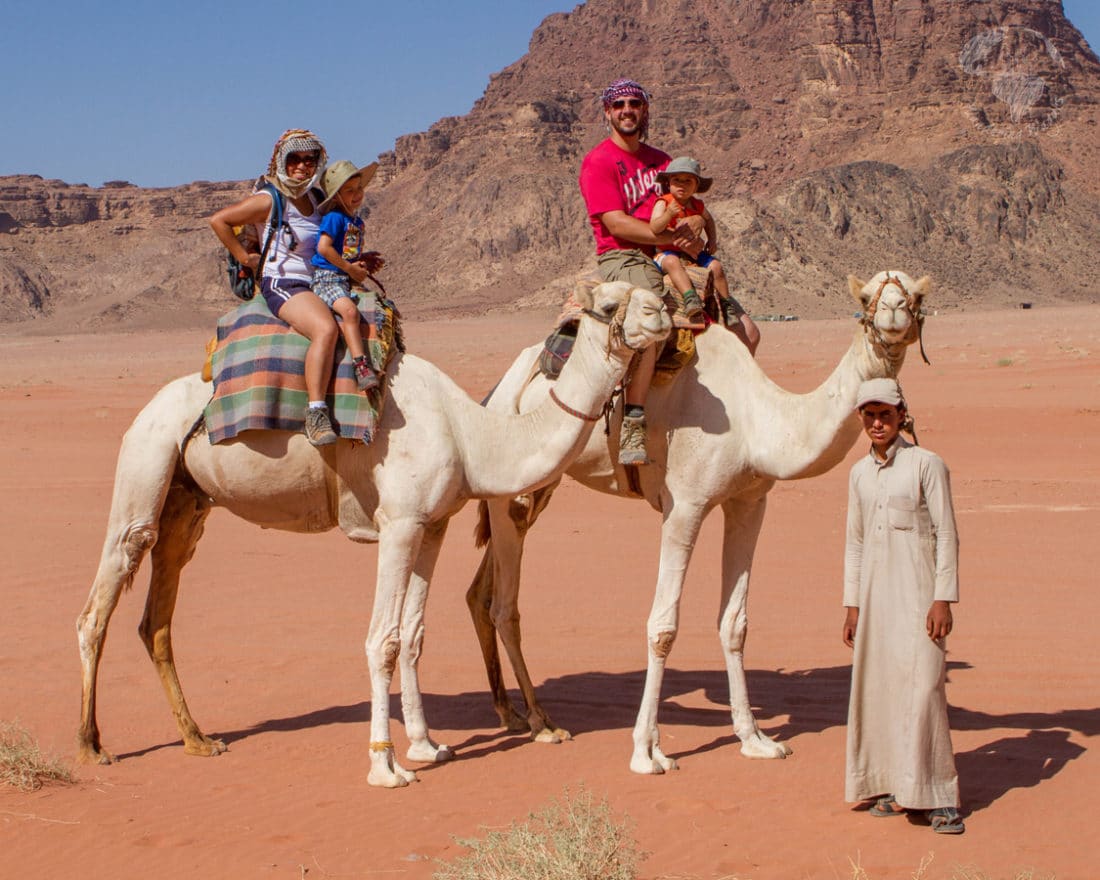 It's hard to pick a single destination that stands out as the absolute best family vacation ever, but our trip to Jordan would have to rank among the top. This was the first big trip for which our youngest son could truly express his excitement. We spent 9 days touring this incredible country, and with a mix of history, relaxation, culture and adventure, it ticked off every one of our boxes for the perfect trip. We spent our week wandering the amazing castles of the King's Highway, floating in the salty waters for the Dead Sea, sipping tea with locals in a Bedouin village, sleeping under the stars in a Bedouin camp in Wadi Rum and of course exploring the stunning sites of Petra. Every moment was an unforgettable experience. Read more here.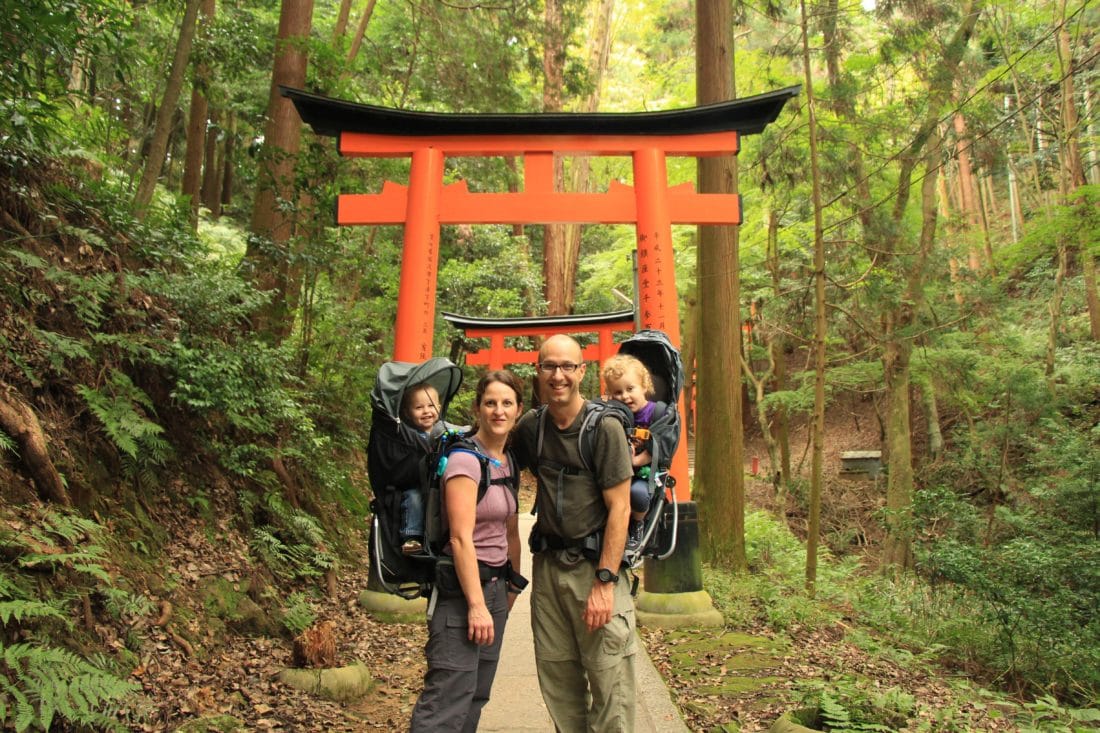 Our best vacation ever was our trip to Kyoto, Japan. While researching our trip to Japan, we were excited to learn what a great hiking destination Japan is. Our true passion is active travel, which isn't always easy with a baby and toddler. In Kyoto, along with temple hopping we were able to incorporate plenty of family friendly hiking. Besides how beautiful Kyoto is, what made this a best vacation ever was that this trip represented getting back to how we really love to travel and doing it with our kids…more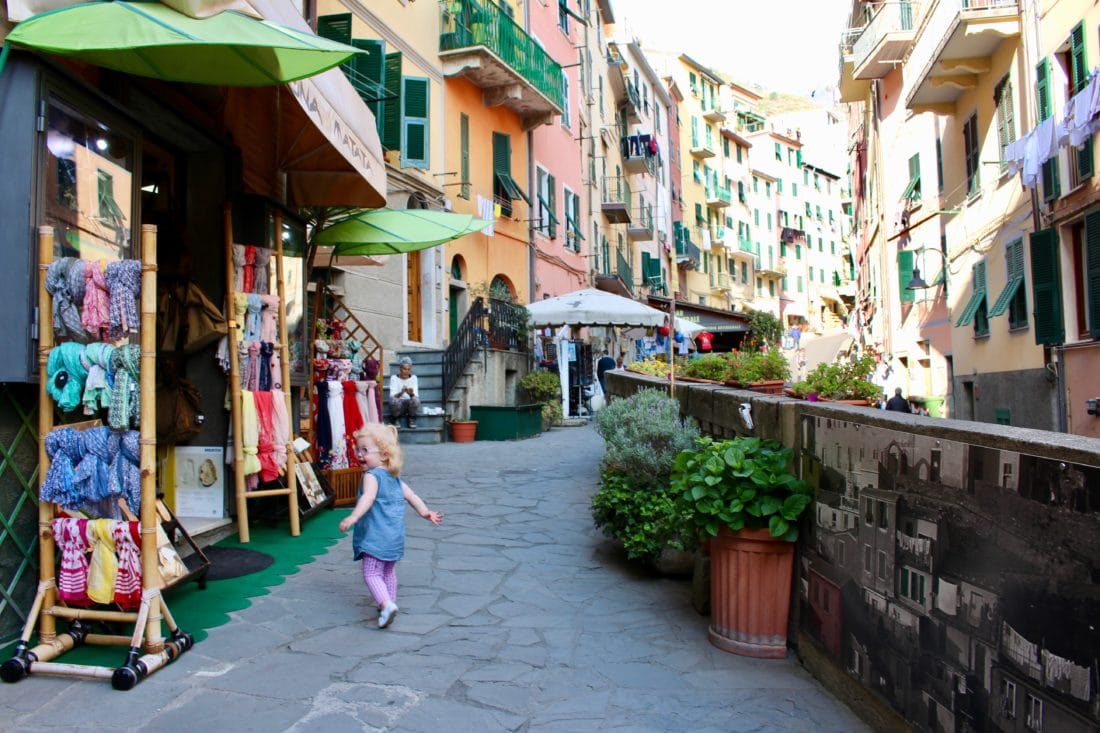 Italy has it all for families, and we recently spent 2 weeks exploring Cinque Terre, Florence, Pisa, Orvieto and Rome! There are many different sides of Italy, from the seaside to major cities and the countryside in between, so a multi-city trip is definitely a must if you have the time.We loved how welcoming the Italian people were (the old ladies especially loved to pinch the cheeks of our little glasses-wearing toddler). The food is amazing and naturally kid-friendly and the efficient trains make bouncing from one city to the next a breeze with kids! There is so much to love about Italy – it should be on the top of every family's list…more
Our best vacation ever was our trip to Mongolia last year.  We spent nearly three weeks traveling through the country, staying with local families in gers (Mongolian round felt tents).  It's hard to describe the magic of the place and the people.  There is a sense of freedom from the open space that captured my kids' imagination.  We enjoyed tracking wolves in the snow on horses, riding the rare two-hump camel on the dunes, practising our archery skills on the steppes and learning everything we could about the golden eagles and the eagle hunters during the eagle festival in the Altai Mountains in the west.  The high season for visiting Mongolia is the summer and we are all dying to go back.  Here are a few pictures for you to choose…more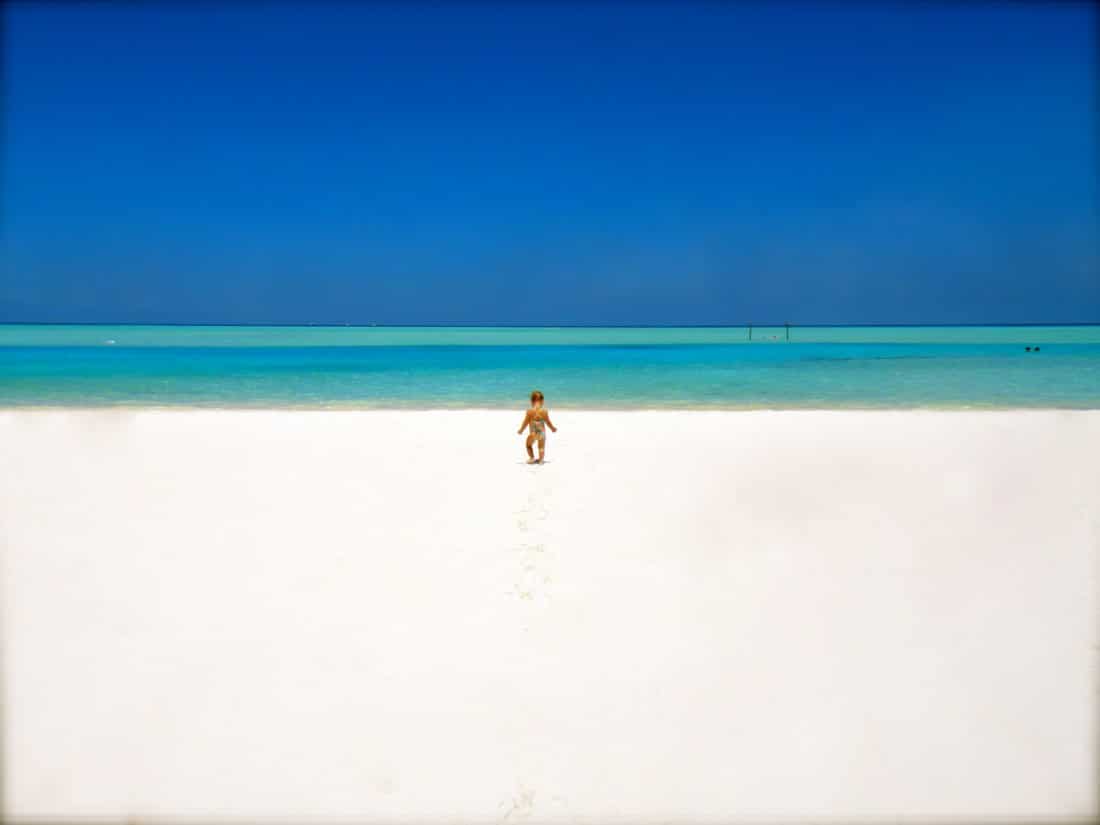 I polled the family for this one, as everyone has a different opinion, so consensus won and the best vacation ever was – Maldives. It was our first vacation together as a family of 5 (my youngest had just turned one) and it was my husbands 40th birthday so it was special for many reasons. We stayed in a family beachfront villa at Anantara Dhigu – and my older children had their own kids wing with an outdoor bathroom, which was bliss for us, and we had a giant king room with our own outdoor bathroom and the most divine tub I have ever sunk into. Steps from our room, warm, windex coloured waters beckoned and we swam, ate and slept on repeat for 10 days of pure, unscheduled bliss. We did get active a few times, once to surf a nearby reef break and again (yep, only twice) to walk the 200 odd steps to the spa. It was a soul holiday for us all and we really connected as a family under the palm trees sipping icy cold coconuts, playing in the sea, watching the sun come up and then go down every magical day. As a treat for my husband, I arranged a romantic dinner one night which we were taken to by boat to a private island with just our chef and ourselves to sit under a billowing tent and enjoy a Maldivian feast while the sun set over the Indian Ocean. It was like a dream…more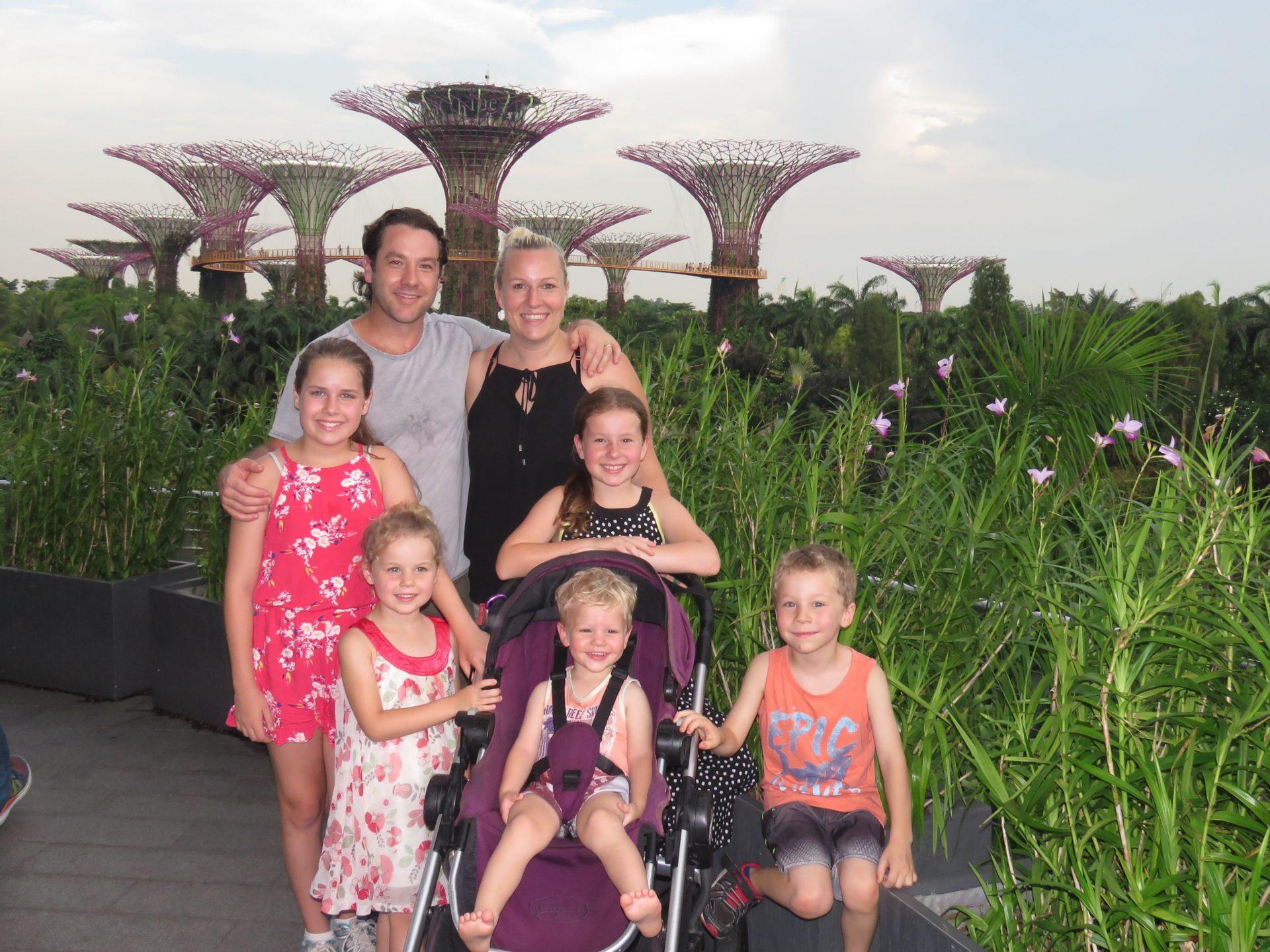 It's a hard choice, but our favourite family vacation would probably have to be our most recent which was 5 weeks travelling around Singapore, Malaysia and Thailand. We spent 8 days in Singapore, exploring the city and having fun on Sentosa Island, followed by three weeks in Malaysia. We visited temples in Kuala Lumpur, swam in waterfalls and over-indulged at the night markets in Langkawi and explored the street-art and amazing food culture of Penang. Our final week was spent relaxing in Phuket. We all learnt, saw and experienced so much together and took away so many amazing memories…more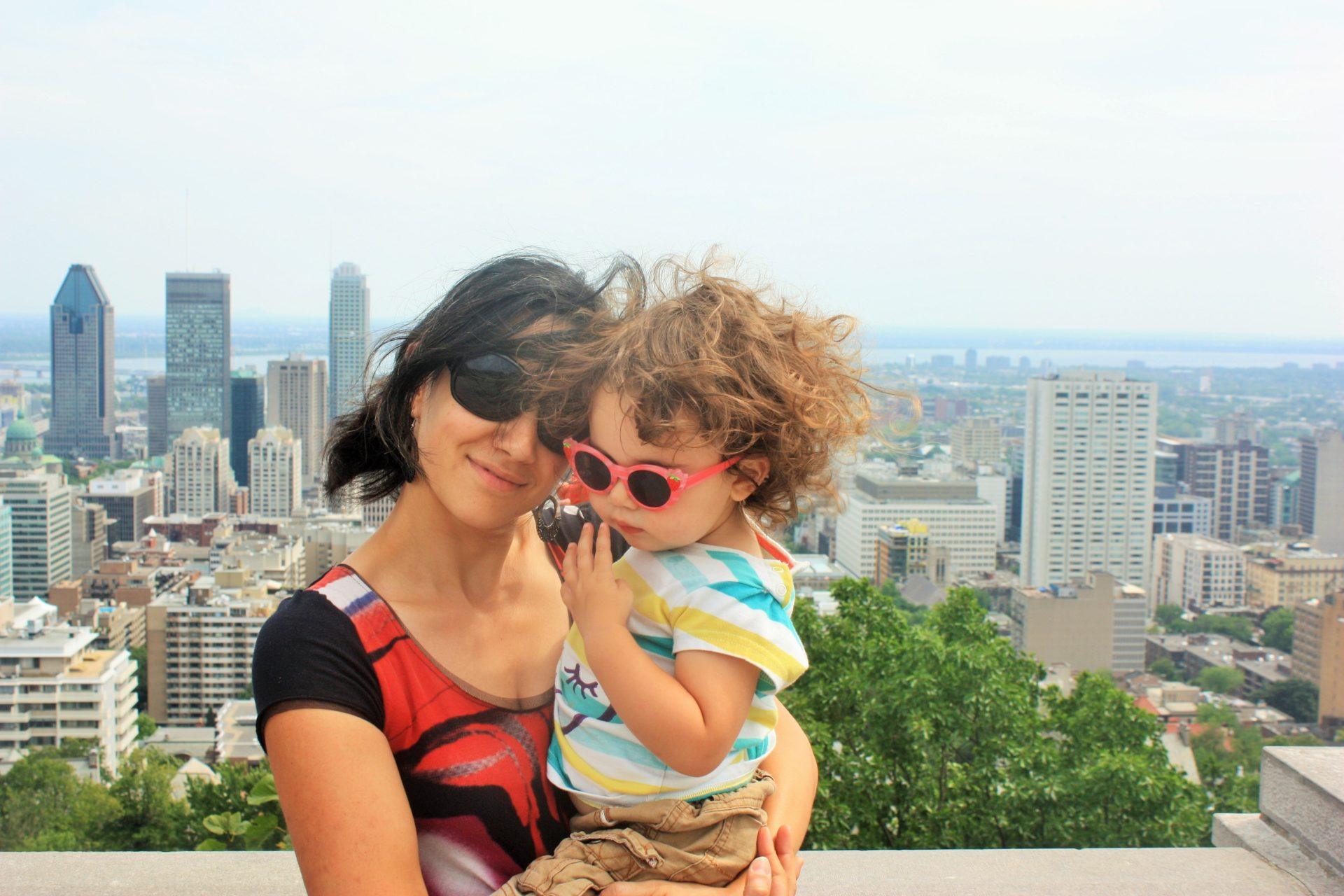 Lately, it seems like every vacation we take as a family becomes our favorite, but out of the many we loved, there is one that was so amazing it holds a special place in out heart: Canada. We spent three weeks in Canada and visited Montreal and Toronto, went camping in Mont Tremblant National Park and even visited the mighty Niagara Falls. We loved every second of it! The cities are beautiful, the people friendly and the food in Montreal is beyond delicious: even fussy our kids thought so. Nature in Canada is as vast as unspoiled as it can be and so easy to reach you can have the bestof a city break and a full immersion in nature in the space of a few days…more

Our best vacation ever was our recent trip to Montana. We explored amazing parts of the state that we never knew existed, including ghost towns, hot springs and caves. It was fun, relaxing and educational. Montana is just beautiful…more
I would love to keep adding to this list! What was your BEST family vacation ever?! Email me at

[email protected]

and I'll add it!