Looking for romantic destinations to sweep your partner off their feet and create new romantic memories to last a lifetime? Here are the most romantic places in Europe to put on your bucket list.
From beautiful cities and cobbled streets to unforgettable sunsets, Europe has so many romantic destinations that are sure to please those in love and looking for love. You'll find that searching for romantic places in Europe is a little overwhelming, simply because every place is just as pretty as the next!
But if you are serious about your romantic getaway and seeing the most romantic cities and places Europe offers, we did our research and narrowed down the list, so you don't have to! Now all you have to do is take your pick and plan your trip to the most romantic destinations in Europe.
20 Most Romantic Destinations in Europe
Are you ready to explore the most romantic destinations in Europe for your honeymoon or a much-needed vacation? We've listed the best romantic cities in Europe so you can cut back on the overwhelm and start travel planning!
1. Paris, France
We're starting the list with Paris, France, not just because it is obviously one of the most romantic places in Europe but also because there's more to this beautiful city than you could ever imagine.
First, you should see the Eiffel Tower with your other half, one of France's most famous landmarks. Dubbed the City of Love, Paris is well-known for this towering structure that lovers put in the background while snapping a photo as they kiss.
People don't call Paris one of the most romantic cities in Europe for no reason. For instance, having a romantic date near the Eiffel Tower is the perfect romantic getaway, especially if you're planning for a proposal.
There's also medieval architecture called the Conciergerie. This intriguing building used to be a courthouse and prison during the French Revolution, where Marie Antoinette was detained. Nowadays, the Conciergerie has become a famous museum in Paris.
Of course, your romantic trip in Paris should always include a stroll along the banks of the Seine River. Hand-in-hand with your other half, you'll enjoy a quiet and peaceful time witnessing the sunset while whispering sweet nothings.
If you like, you can cruise on the river and enjoy the panoramic view of the city while sharing a delicious dinner. Speaking of dinner, Paris is known for its incredible food, so a romantic dinner at a Paris bistrot is a must!
Paris is also considered one of the most popular honeymoon destinations in Europe. Newlyweds visit the Love Lock Bridge to declare their love for each other and the iconic "I Love You" wall for a quick selfie.
If you feel like just hanging out without really doing anything, take a walk along the narrow streets, check out the shops, and sit down at a cafe to chat and people-watch.
The Most Romantic Hotel in Paris: Hotel Regina Louvre
2. Venice, Italy
Venice is a romantic city in Italy and a popular destination for lovers and honeymooners.
There is sheer joy in planning a romantic escape in Venice simply because there are plenty of romantic things to do in this charming city. It's possibly the most romantic city in Europe, and maybe even the world.
Take an iconic gondola ride and cherish the stunning architecture around the Grand Canal. After hopping off the boat, take a walk on the cobbled streets, stopping here and there to check out authentic Italian products and try out Italian gelato in different flavors.
There are also plenty of places in Venice perfect for a chill and laid-back romantic escape with your loved one. You can take a short boat ride to the Island of Burano, a picturesque destination famous for lace making. Or head to the island of Murano, famous for its glass workshops.
Meanwhile, you could have a romantic dinner at Cantino de Spade, a trattoria believed to be where Casanova seduced his lovers. But if you're looking for a romantic city break, consider going to the secluded Torcello island and enjoying a lazy lunch with your loved one while enjoying the mesmerizing views.
The Most Romantic Hotel in Venice: Baglioni Hotel Luna
3. Provence
Is there anywhere more romantic than the south of France? Even though we already highlighted Nice, I couldn't complete this list without adding the gorgeous region of France known for its rolling hills filled with lavender and grapes growing in abundance. Book a boutique hotel or a chateau in the countryside.
We spent our 18th anniversary in Provence and it was absolutely wonderful. We ate so much good food, explored so many beautiful villages, stayed up late listening to music in the town, and spent long days relaxing by the pool. We stayed in the charming town of Cotignac and it was perfect.
Most Romantic Hotel in Provence: Lou Calen
4. Scotland
Scotland is a real gem! If you're looking for something with amazing outdoor adventures and ancient castles, it's the perfect romantic getaway. This country, filled with legend and lore will be sure to bring a spark to your relationship. Visit the beautiful Isle of Skye and walk through the fairie glen and hike up to the fairie pools to soak up the magic.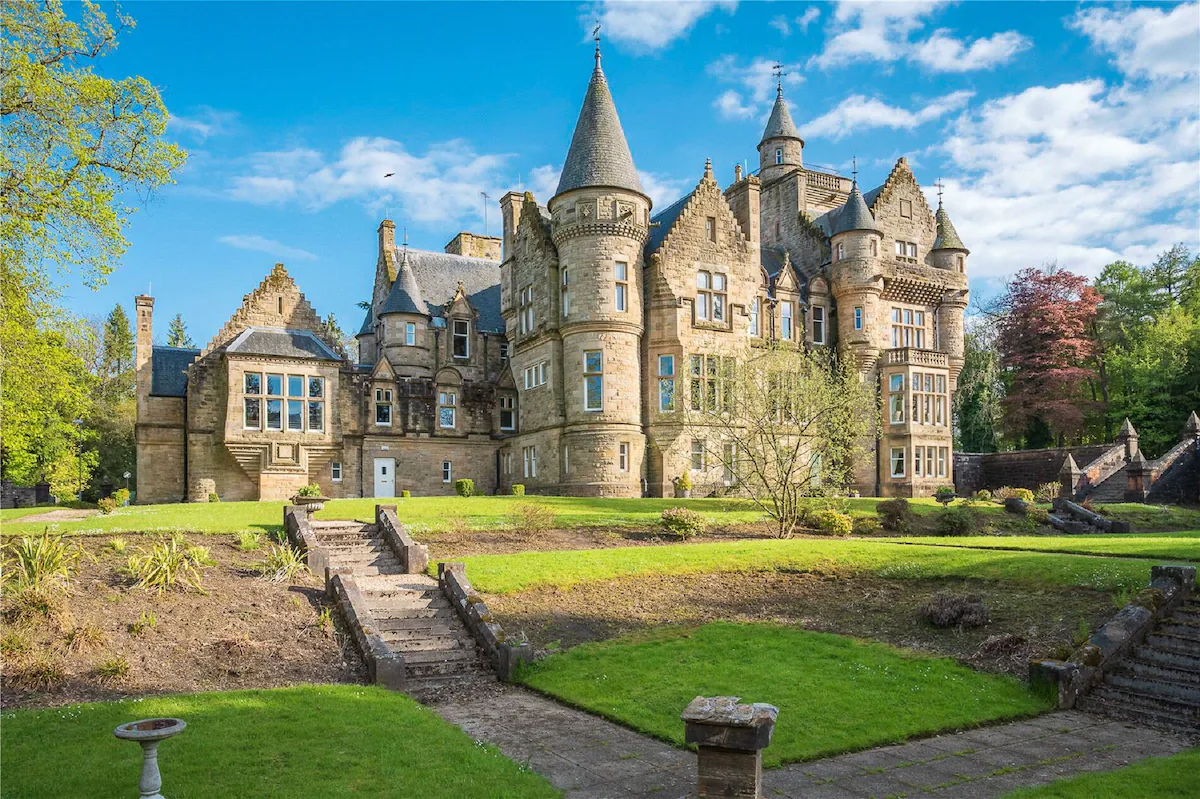 Edinburgh is another romantic city in Scotland that will take your breath away. Colorful shops, winding streets, and historic sites will give you plenty to do.
The Most Romantic Hotel in Scotland: Dollarbeg Castle
5. The Azores, Portugal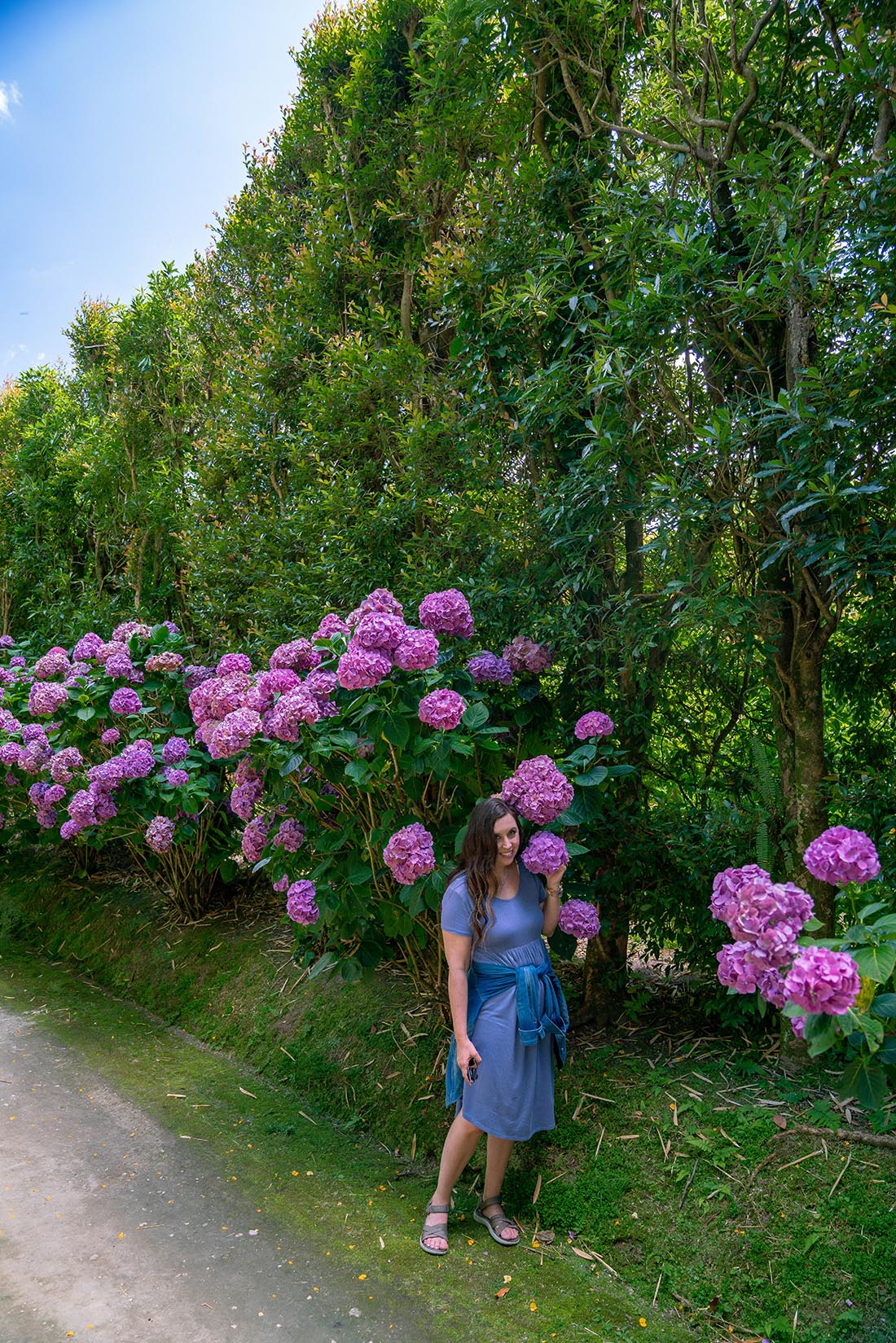 The Azores, a small archipelago of Portuguese islands in the Atlantic Ocean are a stunning destination and one of the most romantic places in Europe if you're looking for somewhere a little more tropical. Sao Miguel is the largest island with the most to do, but if you want to visit somewhere a little more secluded, pick one of the smaller islands like Faial to explore.
The food in the Azores is incredible and it's also one of the cheaper romantic getaways in Europe. If you're lucky enough to visit in the summer, you'll get to experience the hydrangeas in bloom all over the islands. They can grow bigger than your head. There are hot springs all over the islands where you can soak up the hot water and the romance!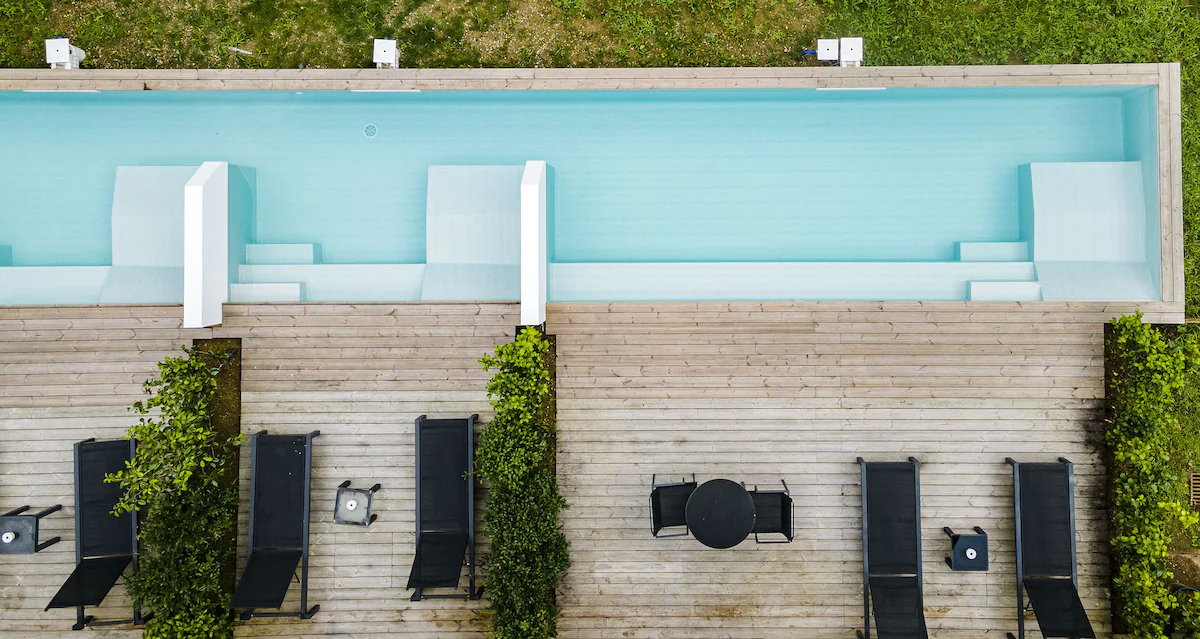 The Most Romantic Hotel in the Azores: Octant Furnas
6. Ireland
The Emerald Isle is definitely one of the most romantic places in Europe. I couldn't pick just one city or region. I love them all, and to me, they're all romantic. You can explore the Wicklow Mountains and stay in a fancy hotel or walk the streets of Killarney and listen to a trad session after a day of boating on the lake and taking a carriage ride through the mountains. You could even stay in one of Ireland's many castles. You can't go wrong in Ireland!
The Most Romantic Hotel in Ireland: Ashford Castle
7. Seville, Spain
Seville is another romantic destination in Europe that offers many wonderful sights for lovers and couples.
But what makes Seville one of the most romantic cities in Europe? Well, there's a long list for that.
Seville is an excellent place to go on a romantic holiday with your loved one. Seville has so many gorgeous parks that a simple walk becomes a truly romantic experience. Parque Maria Luisa is a popular destination for such purposes, especially if you're looking for a daytime stroll. But if you're going out at night, walk along the riverbanks of Torre del Oro hand-in-hand, and feel the love in the air.
Looking for the best romantic hotels in Europe, particularly in Seville? Then, get booked at Hotel Dona Maria. The hotel's rooftop restaurant and bar will give you a full panoramic view of the city while enjoying delicious meals and refreshing drinks as you watch the sunset.
You also must see the Flamenco Show on your romantic trip to Seville. Santa Cruz regularly carries out many of these shows, so make sure to make your way there and witness the graceful flamenco dancers perform right before your eyes!
Of course, the Arab Baths in Seville are also some of the most romantic places in Europe. This relaxing activity is perfect for capping your romantic weekend getaways in Seville after having all the fun and excitement while exploring the city. These Arab baths are tucked away in the Jewish Quarter, allowing you to spend some quiet time with your significant other.
The Most Romantic Hotel in Seville: Hotel Alfonso XIII
8. Basel, Switzerland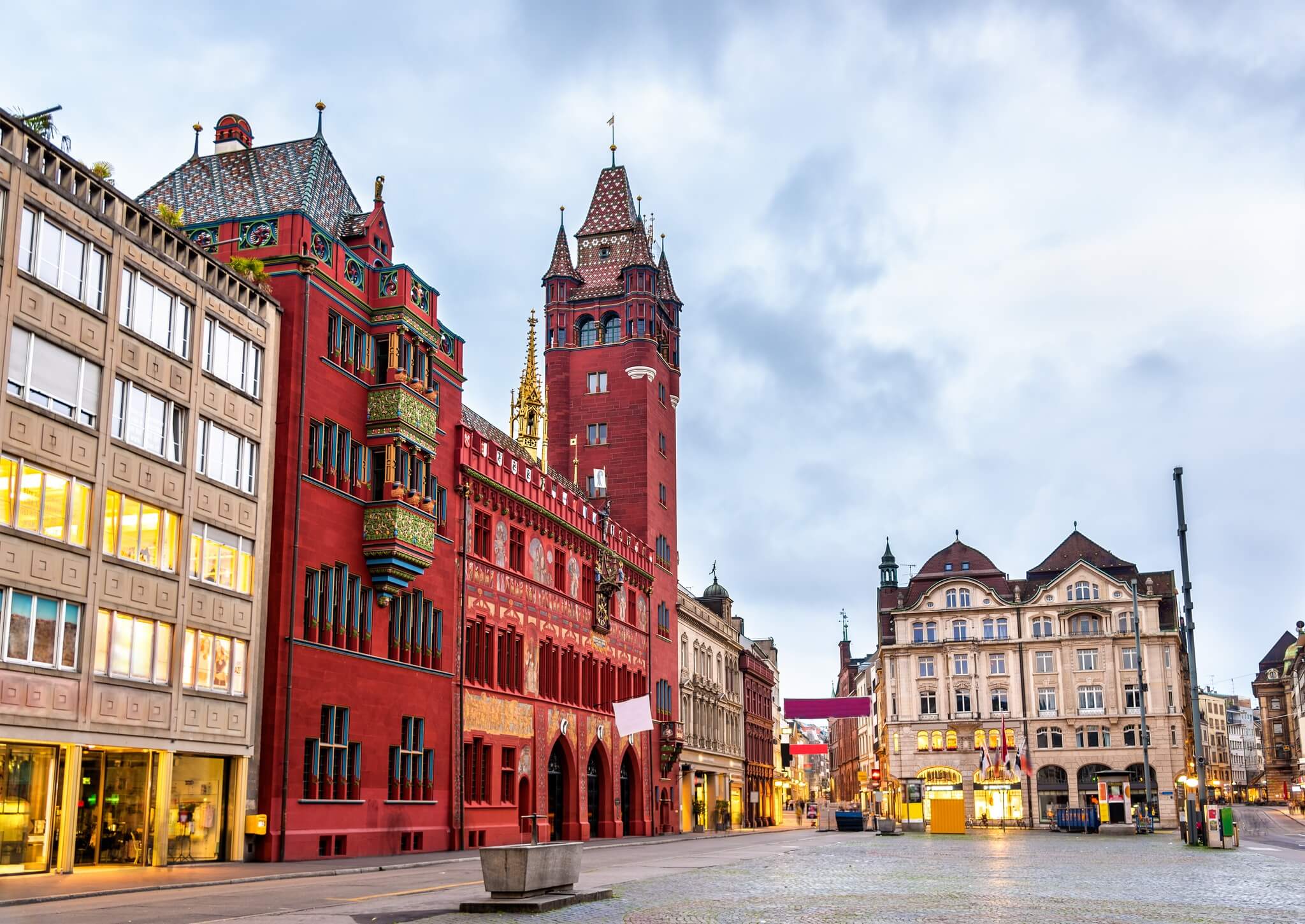 Basel, Switzerland, is one of the most romantic towns in Europe, so prepare to be surprised by the sheer number of romantic places to go in this stunning city.
Basel is a charming medieval city with borders close to Germany and France. It's an old town boasting a rich history, and the best way to appreciate it is to walk through its cobblestone streets.
See all the colorful houses and magnificent structures, such as Basel's Town Hall. From there, you can take your tour down to Market Square and explore a couple of museums nearby.
The Rhine River also offers a romantic getaway in Basel. It is so strategically located along the borders of three countries: Switzerland, France, and Germany. During summer, you can see the old town bustling with local activities. You can enjoy the Rhine River by renting a small non-motorized boat and leisurely float while watching the locals swim.
When you hop off your boat, head towards Dreiländereck and find the famous monument that indicates you're at the crossroads between three countries.
Fancy seeing a castle in Switzerland? Then the Botmingen Castle in Basel is the place to go. Located just on the city's outskirts, Botmingen has been standing tall and grand since the 13th century. The mere sight of the castle is the perfect idyllic setting for a truly romantic day in Europe.
The Most Romantic Hotel in Basel: Hotel Märthof Basel
9. Lisbon, Portugal
The capital city of Portugal is also one of the most romantic places in Europe, and for a couple of good reasons.
The Alfama is a truly romantic place in Lisbon, giving you amazing city views. It's also one of the best places in Europe to witness sunrise with your beloved (Alfama translates to the "gate of the sun").
Lisbon is quite warm as it gets lots of sun throughout the year. Sunbathing is popular here, as you enjoy the city's warmth next to your significant other. Who knew spending much idle time in such a romantic city could feel this wonderful?
Considering a romantic city break? Visiting some of the most beautiful beaches in Lisbon is always a good idea! With the sun beaming down on the city year-round, you can basically go on a day trip on one of these beaches whenever you like.
Some of the best beaches in Lisbon include the Praia de Carcavelos, which is less than an hour from the city center. Meanwhile, Praia de Conceicao is a beautiful resort town only 45 minutes away by train.
Lisbon gives you access to cheap, simple pleasures in life that turn out to be the most romantic activities you do with your partner. For instance, you could pack a picnic, head to a scenic overlook, and spend some quiet time with each other over cheese and wine. The most recommended place to go is the Miradouro de S. Pedro de Alcântara, where you get the city's most amazing views.
The Most Romantic Hotel in Lisbon: H10 Duque de Loulé
10. Tbilisi, Georgia
If you're planning a unique and memorable European honeymoon, it's always good to consider Tbilisi. It may be a small nation, but it is teeming with many romantic getaways for all types of couples.
The first romantic destination in Tbilisi would be Narikala, an ancient fortress overlooking Tbilisi's lovely town. It was built in the 4th century and still carries that alluring mystique that couples can't resist. You can see Tbilisi's breathtaking views from here while enjoying the peace and quiet with your beloved.
Tbilisi's old town is best explored by foot, especially Sololaki, where beautiful architecture mirrors Tbilisi's colored history. The Sololaki District is particularly popular among tourists, as it boasts wealth and luxury that have seen better days.
Still, Sololaki is regarded as one of the oldest neighborhoods in Tbilisi and has not lost its charm, making it one of the best romantic destinations in Georgia.
Also, take your time inspecting the goods at the Dry Bridge Market, an open-air flea market where friendly vendors sell their wares, ranging from antique decor to Soviet memorabilia. Buy one or two to remind you of your amazing time during your fantastic European honeymoon in Georgia.
You'd also want to experience the world-famous sulfur baths in Tbilisi. These warm baths are believed to heal ailments and help you relax, so it's an excellent way to chill after a full day of exploring the city.
The Most Romantic Hotel in Tbilisi: Stamba Hotel
11. Bruges, Belgium
Bruges, Belgium, is undoubtedly one of the most romantic European destinations. This town oozes romantic vibes, thanks to its beautiful medieval architecture showcasing the artistic heritage, boat tours, romantic restaurants, and beautiful gardens.
First, take a walk around Brugge's historic city center, which has been declared a world heritage site. The city has retained its medieval charm over the years, making it a truly romantic place to walk and people-see with your loved one.
There are also plenty of cozy cafés in Bruges where you can enjoy sampling Belgium's delicious coffee. And don't forget to try authentic Belgian chocolate and waffles while at it.
Your romantic getaway to Bruges is never complete without riding a horse-drawn carriage at least once. The tour starts at the Market Square, taking you to a fantastic sightseeing experience, covering the cobblestone streets, parks, and old bridges, and back to the Market Square.
Want to make it more romantic? Hail a carriage just as the sun sets to enjoy the city's romantic spots with the orange-yellowy glow in the sky.
Of course, your romantic stay should always include a boat trip along the beautiful canals of Bruges. This momentous experience makes you feel that the city has frozen in time: wonderful medieval architecture and colored brick houses. As the boat moves lazily over the waterways, you also enjoy a leisurely moment with the one you love.
While strolling around the beautiful city, make it a challenge to discover some of the most beautiful secret gardens in Bruges. The Tuin Groeningemuseum, or Groeninge Museum Garden, is a hidden gem in the heart of Bruges. The garden is laid out intricately, leading all the way to the museum's entrance. Inside the museum, you will see a collection of beautiful artworks featuring several Belgian and Flemish artists.
The Most Romantic Hotel in Bruges: Relais & Chateaux Hotel Heritage
12. Prague, Czechia
Prague always comes to mind regarding romantic European vacations, and we can see why.
Prague offers everything for a romantic vacation — charming city, lovely gardens, delicious food, art galleries, and more! When searching for the most romantic cities in Europe, don't be surprised to find Prague on the lists often.
Going on river cruises is one of the things couples do on a romantic vacation to Prague. It is the best way to enjoy Prague leisurely and with fewer crowds. The cruise on the Vlatava River takes you on a scenic ride to Prague's most stunning landmarks. It is recommended to cruise at night and see the city's stunning views.
After that relaxing boat trip, head to Vyšehrad Park, one of Prague's most romantic destinations. A walk around the park allows you to spend some quiet and intimate time together while having access to the amazing views of Prague Castle.
You should also visit the oldest bridge in Prague – Charles Bridge. Not only is this an important historical landmark in the city, but it's also known for bringing good luck and granting secret wishes!
Strolling around Prague's Old Town takes you to a fairytale-like setting where everything is splendid, romantic, and Insta-worthy! The Old Town gives off a mesmerizing medieval charm, thanks to its stunning architecture, such as the Old Town Hall and the Tyn Cathedral.
For a wonderful day trip outside the city center, go to Karlštejn Castle, a gothic castle established in 1348. This castle is regarded as one of the best romantic places to visit in Europe, attracting hundreds and thousands of visitors annually. Apart from the castle's historical importance and architectural beauty, you could also take a short hike in the area and soak in the beauty of nature.
The Most Romantic Hotel in Prague: Hotel Augustine
13. Capri, Italy
Capri is a small island in Italy, but it has so many romantic destinations that you won't run out of places to go with your other half!
Capri is a few hours away from Rome by train. Capri boasts a stunning rugged coastline, clear skies, and pristine blue waters. This beautiful backdrop makes Capri one of the most romantic places in Europe for honeymoon.
Capri offers a slew of romantic destinations for lovers, especially those planning a romantic and intimate proposal.
Let's start off with the number of scenic overlooks on the island — Punta Tragara and Punta Cannone, where you can see where the sea meets the sky, yachts, and boats moving above water, and the sun beaming right at you as if giving its blessing.
Taking the boat to La Grotta Azzura (the Blue Grotto) gives you a unique and magical experience in Capri. The grotto is located inside a cave which you reach onboard a wooden rowboat. You see utter darkness as you go inside, but the view changes as you reach the grotto, where you float over the crystalline blue water.
Looking to explore Capri on foot? This tiny island has a number of fantastic hiking and trekking trails. It's always worth taking the Monte Solaro trail, Capri's highest point. The hike takes over an hour, but you'll be rewarded with a swoon-worthy image of this beautiful island at the top.
After a full day of exploring the best romantic destinations in Capri, you want to relax and chill and enjoy a romantic dinner with your loved one. Restaurant Il Riccio is highly recommended for this, as it serves irresistible seafood dishes, impeccable wine, and an astonishing sea view!
The Most Romantic Hotel in Capri: Villa Fiorella Art Hotel
15. Santorini, Greece
The natural beauty makes it an effortless inclusion to our list of the best romantic European vacations. Located on the southern Aegean Sea, Santorini has everything you ever dream of for a romantic getaway – the sun, sea and sand, and so much more!
Let's start your romantic excursion in Santorini with the extraordinary beaches on the island. These beaches have unique geographical features caused by past volcanic eruptions resulting in volcanic sand and rock deposits on the shores. The Red Beach, in particular, is popular due to its red and black pebbles. Other best beach options include Perivolos Beach, Perris Beach, and Ammoudi Beach.
Sunset sailing is also one of the best things couples do in Santorini. Instead of going to a packed location to watch the sky turn orange, you could charter a sailboat and enjoy the view in peace and quiet and in the company of your beloved.
Book an ATV instead of getting a taxi if you want to pump up your adrenaline. The ATV can take you to various romantic destinations on the island, from beaches and lighthouses to archaeological formations.
Relaxing in Santorini is best done with a glass of wine (or two!). Santorini is well known for its wineries, so you can't afford to miss out on wine tasting during your vacation.
Santorini will always be beautiful by day, but it's even more magical at night. And the best way to experience the island come sunset is to book a night tour, which includes a night hike, private wine tasting, and an intimate dinner — featuring traditional Greek cuisine with the mesmerizing sunset as your backdrop.
The Most Romantic Hotel in Santorini: Santorini Princess Luxury Spa Hotel
16. Istanbul, Turkey
Whether you are honeymooning, planning to get engaged, or celebrating a milestone in your relationship, Istanbul in Turkey will always remain one of the best romantic places in Europe.
Istanbul is underrated and isn't as popular an option as Paris or Capri. But Istanbul holds a charm of its own, and the sheer number of romantic destinations makes it worth visiting.
One of the best things to do in Istanbul is to see the European and Asian sides simultaneously, and going onboard a Bosphorus cruise is the best way to do that. This private cruise takes you on a leisurely stroll over the sea strait of the Black Sea, allowing you to see the stunning views of the mosques in Istanbul. Depending on your cruise, you might get one with an inclusive private dinner or Turkish shows featuring belly dancers.
When you get on the ground, go on a city tour and discover the most interesting Turkish products and merch, including art, decor, carpets, and more. These bazaars and shops are worth exploring, whether you want to look around or actually buy something as a keepsake.
Experience the dynamic food scene in Istanbul by visiting the hip neighborhood of Kadikoy, where you can find a slew of quaint little cafes and high-end restaurants. Enjoy authentic Turkish food, drink beer and interact with the friendly locals while you're there.
You also shouldn't miss going to Capadoccia and experiencing a thrilling hot air balloon ride. This is a once-in-a-lifetime event best shared with someone special. You may book a hot air balloon ride any season of the year, and the views from above are just as enthralling in the summer as they are in the winter!
Couples who visit Istanbul should experience Turkish bath massages at least once during their stay. These heavenly massages offer a relaxing massage and scrub down, perfect for capping the night before heading to a rooftop candlelit dinner.
The Most Romantic Hotel in Istanbul: Ajia Hotel
17. Nice, France
Paris may be regarded as one of the best romantic destinations in Europe, but a close contender is Nice, the second-largest city in France.
Nice also offers some of the best romantic trips in Europe. So if you ever find yourselves exploring this part of France, here are the romantic getaways you should indulge in.
The first romantic destination to explore in Nice is the Promenade des Anglais. Spend a fine afternoon at the promenade to people-watch or perhaps go skating or biking. An endless stretch of hotels, rental condos, and cozy cafes lined up one side, while gorgeous waterfronts with fine sand and the pristine blue sea glisten on the other.
Next, you'd want to hit up the Old Town of Nice, walking through the narrow cobblestone streets and stopping by shops to check out the products. The lively atmosphere combined with the friendly people makes this stroll quite romantic. While there, sit down at a cafe or bar, and watch the sunset with your loved one.
The Saleya Flower Market has always been a distinct feature of the Old Town. Vendors sell different kinds of blooms in all sorts of colors. You could also purchase local products, such as spices, and try a sampling of delicious street foods.
Castle Hill is one of the most romantic destinations in Nice. If you're up for it, you can hike to the top of the hill and enjoy the astonishing view of the French Riviera. Alternatively, you could take the elevator or the train to get quickly to the lookout.
Several artists call the South of France their home, so don't be surprised by the number of art galleries and museums in this beautiful city. For a relaxed day trip, head to the Matisse Museum, Museum of Modern Contemporary Art, and Chagall Museum.
The Most Romantic Hotel in Nice: Hotel Le Negresco
18. Amsterdam, The Netherlands
Amsterdam is one of the most beautiful European cities and romantic destinations in Europe.
Amsterdam is a dreamy place that you can easily explore on foot. The first romantic agenda when you get to Amsterdam is to spend quality time at the Vondelpark, undoubtedly one of the best romantic destinations in the city. You can stroll around the park with lush greens and a fresh breeze or sit down for a cozy chat.
Amsterdam is famous for its quaint canals. And the most romantic way to experience them is by getting on a candlelight cruise. Aboard a small boat, you see the city at night while sharing a candlelit dinner with your partner.
exploring the city on a bicycle is another fantastic way to spend quality time with your significant other. Amsterdam is bike-friendly, and you can easily rent a tandem bike here. Bike your way to Amsterdam's most popular attractions within the city, including museums, parks, and cathedrals.
Going to a tulips field is highly recommended if you plan to visit Amsterdam in spring. these fields are located outside the city, so it's best to come up with a day trip itinerary to make the most of it. The trip to the tulips field is a magical experience, and it's one of the best romantic destinations in Europe!
You can't skip going to Jordaan, probably the prettiest neighborhood in Amsterdam. Jordaan boasts pretty courtyard gardens, a number of art galleries, and popular cafes and restaurants. This picture-perfect area is one of the best places to explore, either by day or night.
The Most Romantic Hotel in Amsterdam: Pulitzer Amsterdam
19. London, England
London is inarguably one of the most romantic vacations in Europe. The city throbs romance wherever you go, so it's a fantastic place to spend your honeymoon or a special date with someone you like.
There are plenty of romantic activities you can do in London. The first thing you'd want to do is get aboard a cruise on the Thames. You'll have the opportunity to appreciate London's beauty at night while sipping champagne and sharing a delicious and intimate dinner with your beloved.
Since you're in London, you don't want to miss out on the chance to visit Kensington Palace. The palace unmatched unparalleled beauty, especially in February. The gardens are stunning and make the perfect backdrop for a pictorial.
Or, if you're a die-hard plant-lover, visit the Kew Gardens next, where you can find various themed gardens and literally hundreds of flower varieties.
You'd also want to see the iconic London Eye as a couple. The London Eye becomes even more enthralling at night. Private tours take you to the top, allowing you to see some of London's most notable attractions, including Buckingham Palace and the Houses of Parliament.
Another must-do for couples in London is to witness a performance at the Royal Opera House. You can't miss the Opera House's majestic structure. While there are private tours that guide you through the different areas of the Royal Opera House, seeing an actual performance will always be the highlight of your experience.
The Most Romantic Hotel in London: Rosewood London
20. Vienna, Austria
Vienna is the enchanting capital city of Austria, and it's definitely on our list of the most romantic destinations in Europe.
Vienna is well-known for classical music, and one of its musical geniuses is Mozart. It's only right to see at least one classical music performance in Vienna with your partner, seeing that it's a once-in-a-lifetime experience, even for people who aren't fans of classical music.
For a chill and laid-back stroll, we suggest going to Schönbrunn Palace Gardens, a public area where you can relish the beauty of Vienna. Hand-in-hand, see the beautiful gardens, take photos by the fountains, and aimlessly explore the rest of the gardens.
It's also quite fascinating that some of Vienna's wineries are within city limits, so we urge you to include that in your day tour. Viennese are proud of their dry white wines, made from a grape variety that mostly grows in Vienna.
Alternatively, you could visit Schlumberger wine cellars which are three centuries old! Not only will you get a fantastic wine-tasting session, but actually see how champagnes are traditionally made!
You should also experience riding Vienna's giant Ferris wheel, the Wiener Riesenrad, together. Riding the Ferris wheels affords you a fascinating panoramic view of the city, especially at night. You could also book a private dinner and have a personal waiter attend to you, which will surely sweep your partner off her feet!
Vienna is also one of the most romantic places in Europe in winter. Make a beeline toward the Christmas markets, where everything you see, hear, and smell feels like the holidays! Go Christmas shopping for cakes and decor, and finish the excursion with a cup of hot chocolate in your hands!
The Most Romantic Hotel in Vienna: Hotel Sacher Wien
The Best Romantic Destinations in Europe
Picking the best European destinations can be a tough job, just because each city and destination has something unique and irresistible to offer. With these handpicked 15 romantic destinations in Europe, we hope you get a better idea of where you want to go and what to do in each destination.
So, are you ready to fall in love all over again? Get started with travel planning for your getaway to the most romantic destinations in Europe.