If you're looking to spend 7 days in Switzerland, or even 10, this Switzerland Itinerary will help you plan the perfect trip for your first time. With day-by-day itineraries and detailed activity suggestions, you'll be on your way to enjoying one of the most beautiful places on Earth!
Switzerland Itinerary- The Best Way to Spend One Week in Switzerland + 3 Bonus Days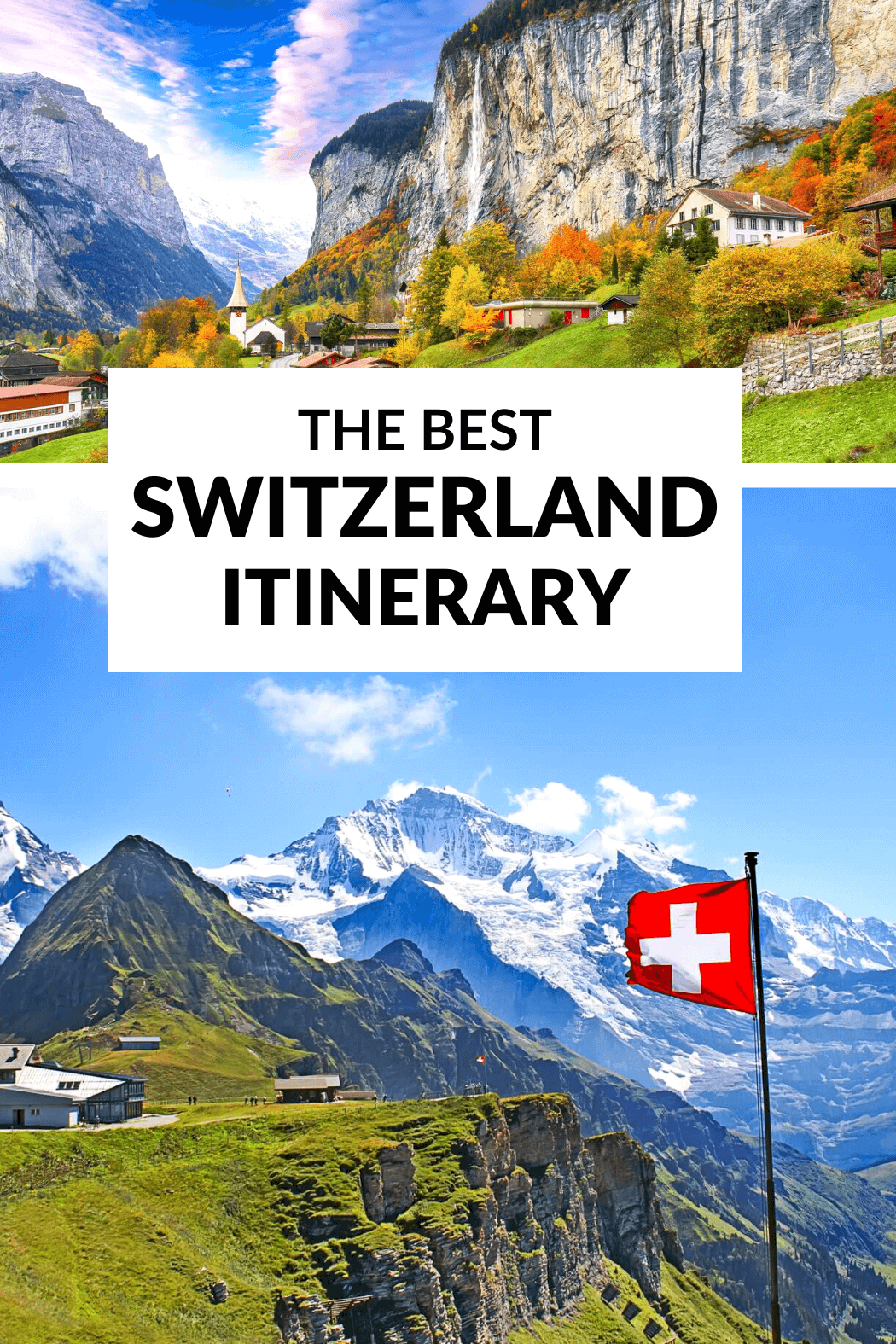 From its snow-capped mountains and glistening lakes to its quaint villages and world-class cities, Switzerland is a country that has it all. And whether you're looking for an action-packed adventure or a relaxing vacation, you'll find plenty of things to do in Switzerland that fit the bill.
We had the opportunity to live in Switzerland for a bit while we had some work there. We lived in Basel and loved our time there. I've since been back several times to visit friends and to visit this gorgeous country. I recently went back a few months ago and wanted to share my itinerary to help you make the best of your time, whether you have 3 days in Switzerland or 10 days in Switzerland.
If you're spending one week in Switzerland, you'll have enough to see the highlights, but I've added on a few extra days in case you have more time for a few extras on your vacation to Switzerland. I always recommend prioritizing the 7 day Switzerland itinerary, and then moving on to the extras only if you have time.
Don't have time to read a bunch of reviews and blog posts? Here are our top picks for visiting Switzerland:
Wanderlust Switzerland Guide
Need a quick day-by-day, open-and-go itinerary for Switzerland? Get my guide and let me do the work for you!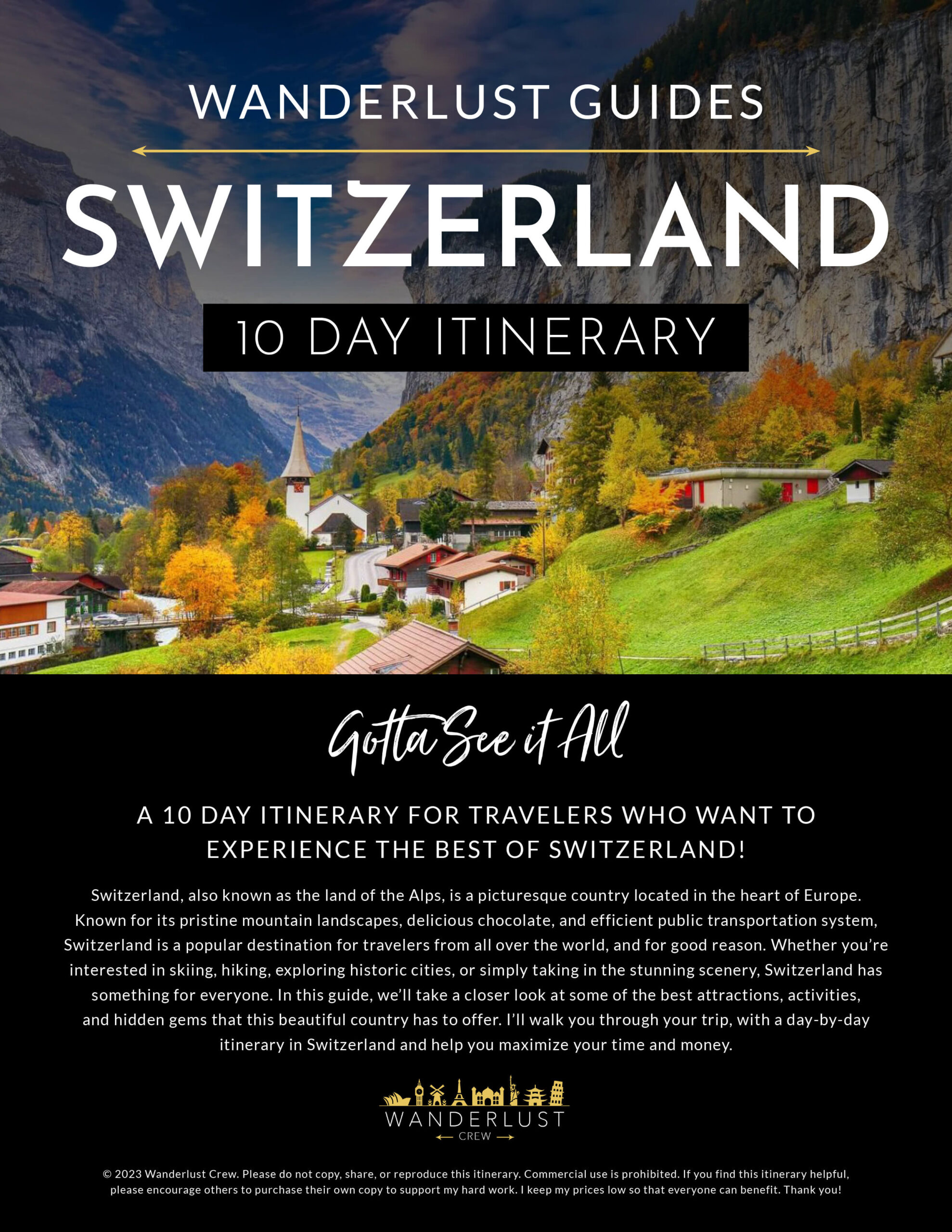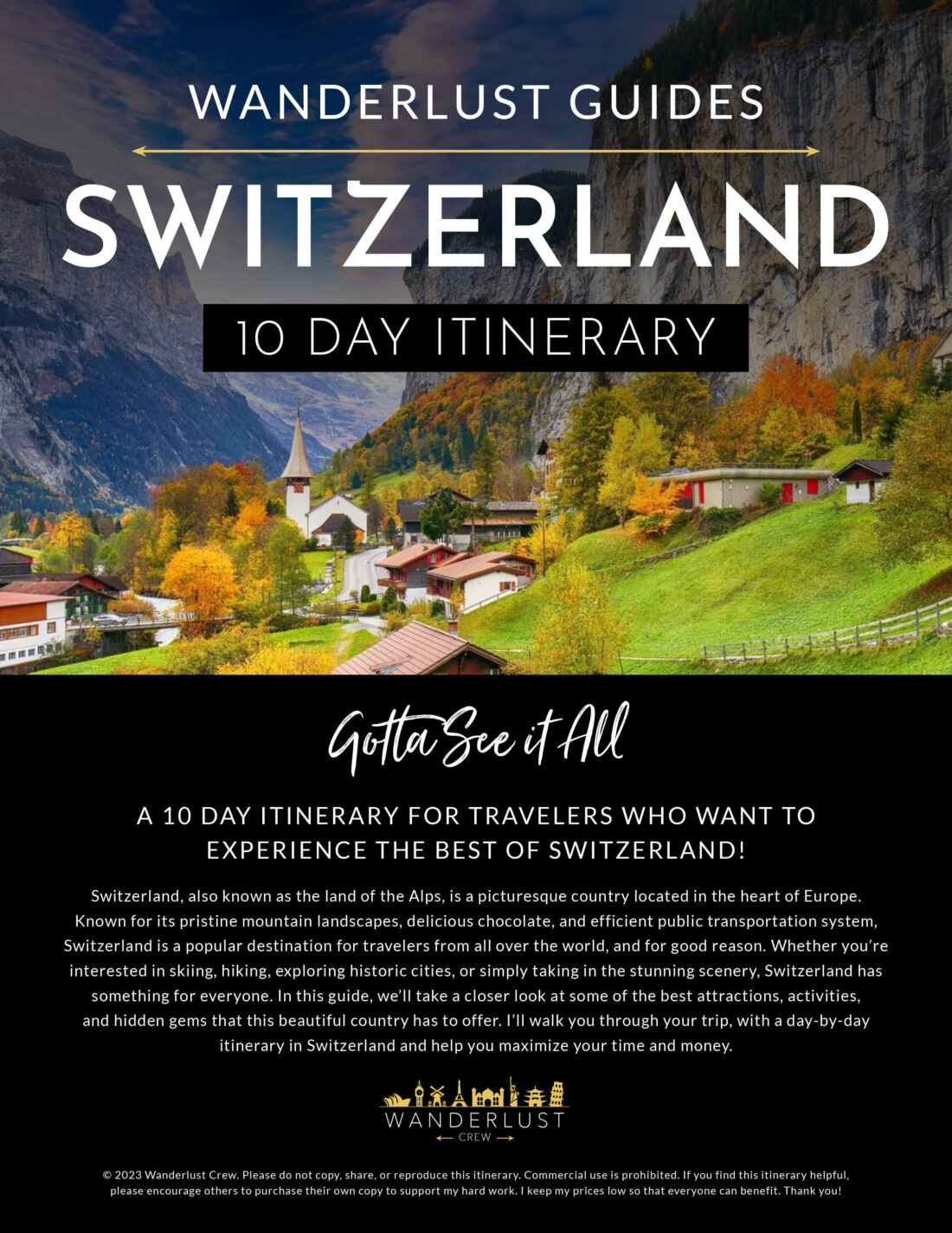 Our favorite Hotels in Switzerland
Getting Around Switzerland
Our favorite activities and tours in Switzerland
Map of Switzerland
This interactive map will help you get around during your Switzerland itinerary. It's color-coded by each day, so you can easily locate where you want to go and navigate there. Feel free to copy this map and download it offline so you can use it while you travel in Switzerland. Use the arrow on the top left of the map to pull up the key and see that each day is a different layer. It's a very handy map once you figure out how to use it.
Things to Know About Visiting Switzerland
How do I get around Switzerland?
There are many ways to get around Switzerland, the two main ways are using public transportation and renting a car. I'll highlight the best way to get to each destination below. This Switzerland itinerary can easily be used with either a car or by train.
If you choose to get a rental car in Switzerland, I always recommend using this site to compare rates and cars.
If you're renting a car, there are two companies we prefer to use: Rental Cars and Expedia Cars. We have had no issues with them and have been able to find the best prices available.
If you choose to use public transportation in Switzerland, I recommend getting the Swiss Travel Pass to maximize your time and save you money. The Swiss Travel Pass offers unlimited train rides on most lines, free or discounted gondola rides, and discounts to many attractions though Switzerland.
I find that it's especially worth buying the Swiss Travel Pass if you are planning to visit Zermatt because the expensive Gornergratt train is quite expensive, and it's half off with the pass. If you're comfortable riding trains and buses, I think it's the best way to travel in Switzerland.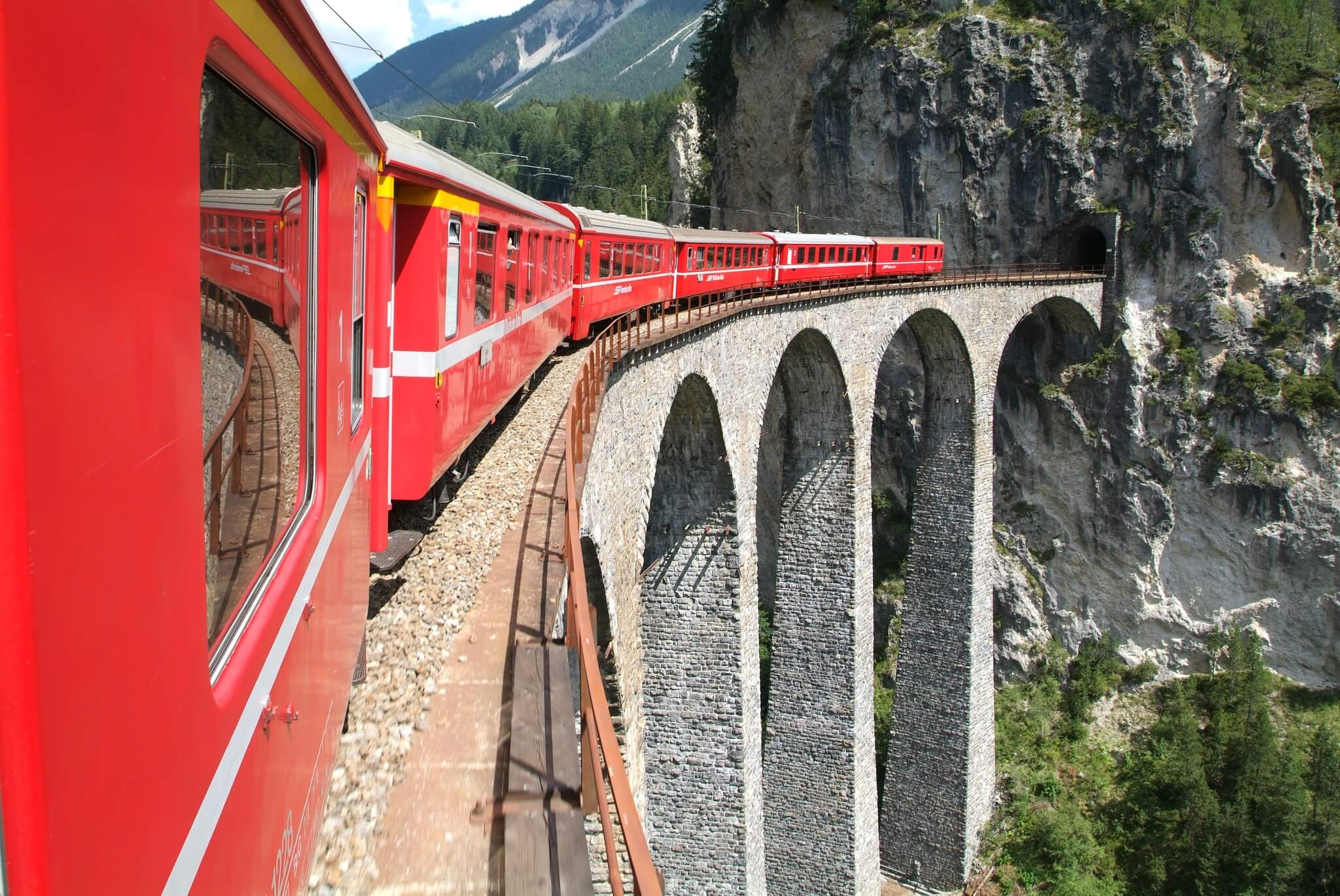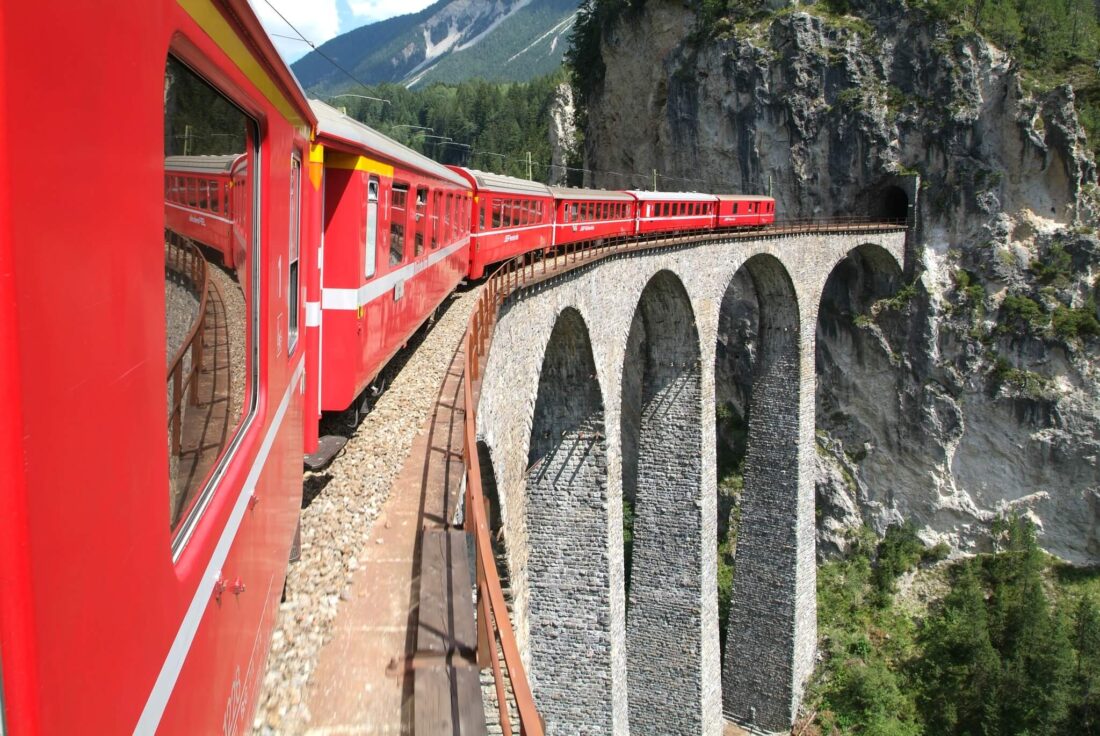 Where do I purchase my Swiss Travel Pass?
You can purchase your Swiss Travel Pass here. Just select the correct number of days for your Switzerland itinerary and check out. The pass begins on your selected date and runs continuously. The Swiss Travel Pass comes in. 3, 4, 6, 8, and 15 day increments.
Swiss Half Fare Card
If you're unsure of your dates or the amount of time your Switzerland itinerary will be, it might be a good idea to purchase a Swiss Half Fare Card instead. This pass is good for one month and will offer 50% off most trains. There seems to be less of a discount on shorter journeys. I prefer to purchase the more expensive Swiss Travel Pass just for ease of use while I am in the country. But the Swiss Half Fare Card may be a better option if you are only planning on taking several long and expensive rail journeys. You can purchase the Swiss Half Fare Card here.
Where Should I Stay in Switzerland?
While Switzerland is a small country with world-famous efficient public transportation, there can be some destinations that take longer to get to. For this reason, I recommend staying in a few different places during your trip. You should adjust this to your own needs and time restraints, but I recommend staying in these destinations in this Switzerland itinerary: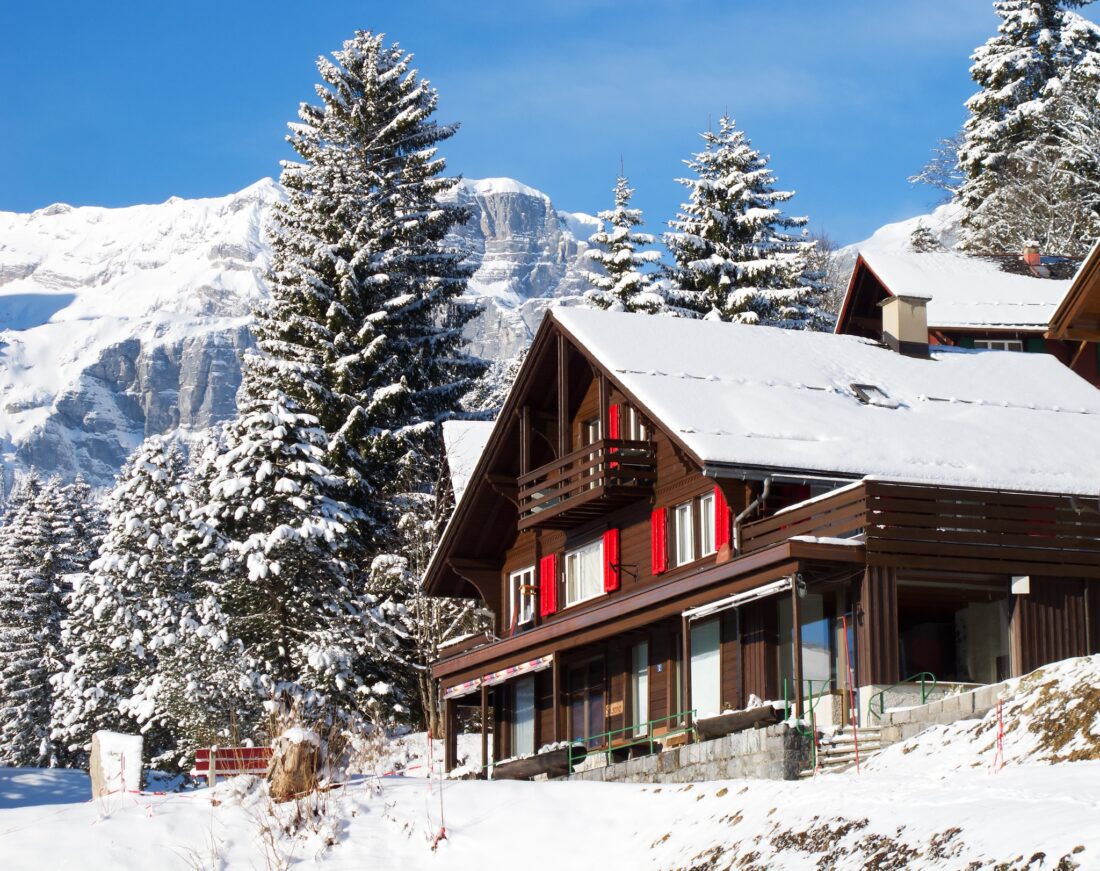 1 night – Zurich (either at the beginning or the end of your trip depending on flight times)
2 nights – Interlaken
2 nights – Lauterbrunnen
2 nights – Zermatt

If continuing for 10 days in Switzerland:

3 nights – Bern with day trips to Gruyere, Montreux, and Geneva
What Languages are Spoken in Switzerland?
Believe it or not, there are actually FOUR official languages in Switzerland: German, French, Italian, and Romansh. Each of these is spoken in different regions of the country.
Swiss German is the most widely spoken language, spoken by 63% of the population, and is spoken in the northern, eastern, and central parts of Switzerland. All official communications and publications are conducted and printed in German, however, there are also many different Swiss German dialects. Swiss German is a collection of Alemannic dialects no longer spoken in Germany or Austria, with French expressions sprinkled in. The Swiss German speakers take pride in the diversity of their dialects.
Swiss French is the second most spoken language in Switzerland and is spoken mostly in the western cantons of Geneva, Vaud, Neuchâtel, and Jura. This is generally standard French that is also spoken in France.
Swiss Italian is spoken in the canton of Ticino and the southern part of Graubünden, on the south bordering Italy. Funny enough, you'll find German speakers in the northern regions of Italy. Most locals will speak both German and Italian, as this region of Italy was once part of Austria. Swiss Italian is only spoken by about 350,000 people in Switzerland.
Romansh is the final official language of Switzerland and is the least spoken language with only 37,000 people. When the Romans conquered the province of Rhaetia, the language combined with the native people creating Rumantsch.
Do I need to know Germany before I visit Switzerland?
Learning German before you visit Switzerland isn't a necessity as many people speak English, but it is definitely a good idea to learn a few German, and even French, phrases before you go. This should be plenty to help you get by during your time in Switzerland. You may not even need them, but it's good to be prepared.
Yes/No: Ja/Nein
Pronunciation: Yah/Nine
Hello: Hallo
Pronunciation: a-low
Excuse Me: Entschuldigung
Pronunciation: ehnt-SHOOL-di-gung
Good Morning: Guten Morgen
Pronunciation: GOO-ten MOR-gen
Good Evening: Guten Abend
Pronunciation: GOO-ten aa-behnt
Goodnight: Gute Nacht
Pronunciation: GOO-teh nahkht
Goodbye: Auf Wiedersehen
Pronunciation: all-veet-a-zen
See You Later: Bis Spotter
Pronunciation: BIS Sh-put-er
Thank You: Danke
Pronunciation: dong-ka
Thank You Very Much: Merci Vilmal
Pronunciation: MEL-see VIL-mall
You're Welcome: Bitte
Pronunciation: BI-teh
Nice to Meet You: Freut Mich
Pronunciation: FROYT mikh
What's Your Name: Wie Heisst du?
Pronunciation: vee HICE-en zee?
My Name Is: Ich Heisse
Pronunciation: Ikh HICE-eh
Do You Speak English?: Sprechen Sie Englisch?
Pronunciation: SHPREHK-en zee EHN-glish?
Welcome: Willkommen
Pronunciation: Wheel-come
Sorry: Tut mir leid
Pronunciation: TOOT meer LIGHT
I am Sorry, I Don't Speak German: Entschuldigung, ich Spreche Kein Deutsch
Pronunciation: Ent-shu-il-de-gung, eek sprek-a-nee doy-ch
I Do Not Understand: Ich Verstehe Nicht
Pronunciation: Ikh fehr-STAY-eh nikht
Where is the Bathroom?: wo ist die toilette, bitte?
Pronunciation: VOOH ist dee twah-LET-uh, BIT-tuh?
How Much Is That?: Was kostet das?
Pronunciation: vahss KOSS-tet dahss?
What is the best time to visit Switzerland?
There's really no correct answer to the question. There are incredible things to do in Switzerland during every season of the year. I personally always prefer to travel when there are less crowds and when the weather is not too hot and not too cold. This usually means taking a Switzerland trip during the shoulder season in April-May or September-October.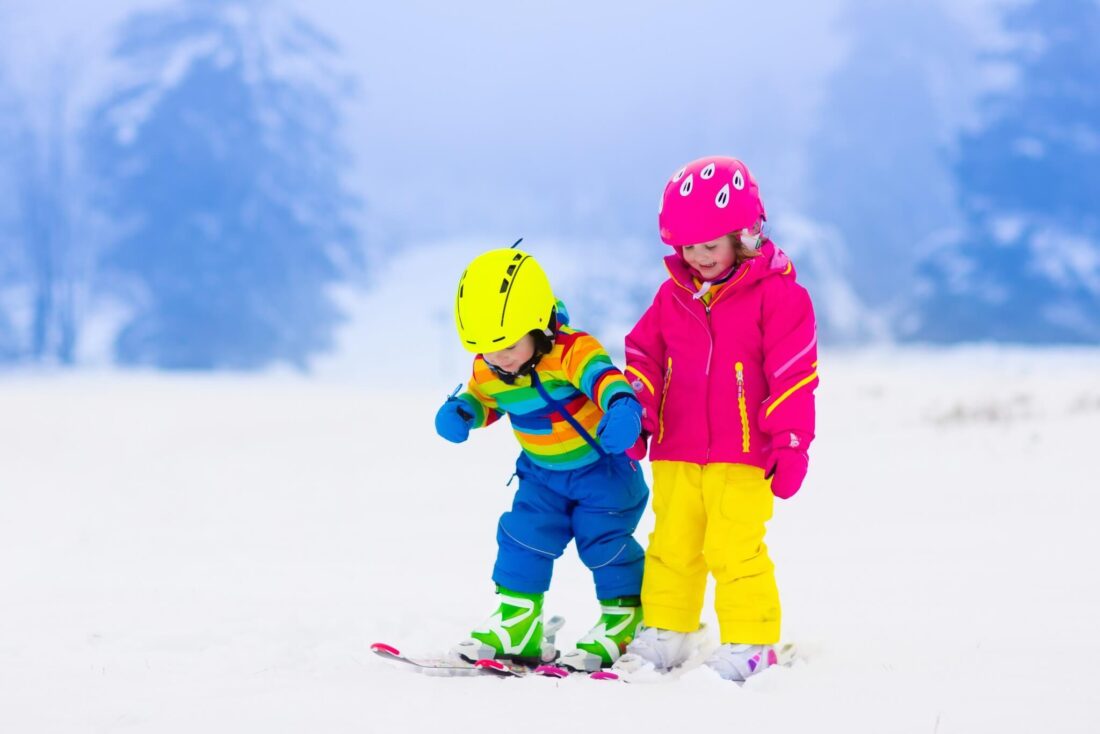 In June, July, and August you will find the busiest days in Switzerland. With a winter Switzerland itinerary, you will definitely have snow, especially in the Swiss Alps, and the weather in Switzerland in the summer is generally warm and pleasant, but still can be cold and rainy.
Best time to visit to avoid crowds (shoulder season): April – June, September – October
High Season: July – August. The high season is July to August when the weather in Switzerland is the warmest it is in the entire year, but you will have to face a lot of tourists, and over 50% increase in prices.
Low Season: October – March
Ski Season: December – March
When are the Seasons in Switzerland: April – June (spring), July – August (summer), September – October (fall), November – March (winter)
Best Time to Ski in Switzerland: Winter (between December and March) is the low season in most parts of Switzerland, as there will be intense snowstorms. However, this is the best season for those who want to ski in Switzerland.
Is it Safe to Travel to Switzerland?
According to US News, Switzerland has been rated #1 in safety! And according to Travel Safe Abroad, it was given a Safety Index of 89, So I'd say that's a pretty good sign. Every time I've visited Switzerland, I've felt completely safe, but as always, be on guard when you travel, protect your wallet, and don't be an idiot when you travel in Switzerland.
I will say that your risk of being injured doing outdoor activities is most likely higher if you're not used to being active outdoors at home. Just be careful and know your limits. Always register with STEP (Smart Traveler Enrollment Program) in case anything happens.
For this reason, also, I always recommend that you purchase travel insurance before you travel. Especially these days, you just never know. And better safe than sorry.
How many days are enough for my Switzerland Itinerary – 7 days or more?
Your Switzerland itinerary will depend on the number of days you are able to travel, but I recommend spending at least 7 days in Switzerland if possible, although 10 days is ideal. A one week Switzerland itinerary will allow you to see most of the destinations on this list, so if you're able to stay longer, keep going until day 10.
What apps should I download for visiting Switzerland?
What Currency is Used in Switzerland?
Switzerland uses the Swiss Franc (CHF). The exchange rate right now is $1.05 USD to 1 CHF.
How Much is a Trip to Switzerland?
This depends on many factors like where you're traveling from, when you're going, how many people are in your party, what kind of hotels you choose, what activities you want to do, whether you rent a car or take public transportation, etc. It's almost impossible to estimate how much this Switzerland itinerary will cost. I always say to plan around $3,000 USD per person for any trip to Switzerland.
Is the Tap Water Safe to Drink in Switzerland?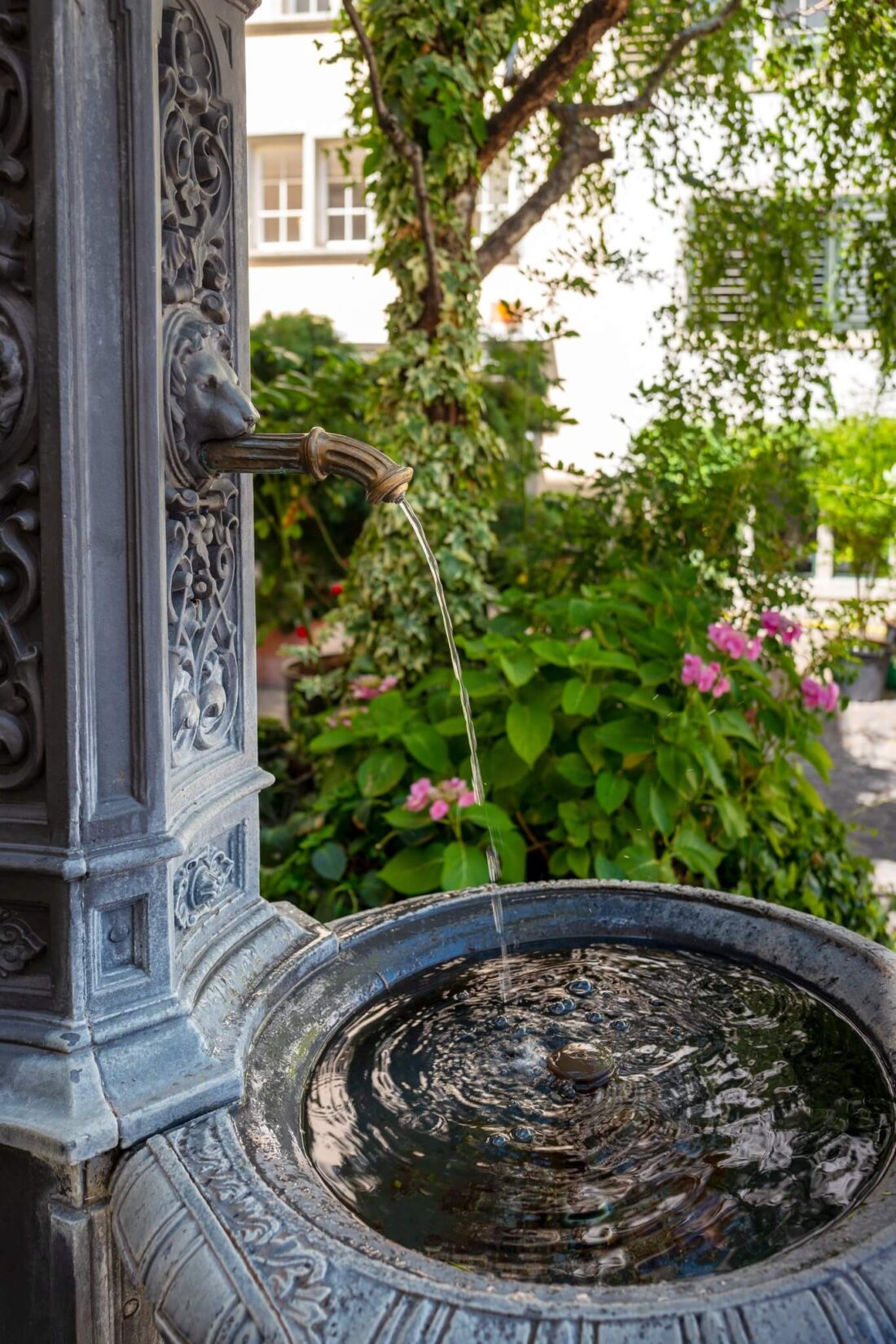 Tap water is safe to drink in Switzerland and you can also find drinking fountains all over the country that you can drink from. I've filled many water bottles from these fountains and it's been tasty and safe.
What Should I Pack for my Vacation to Switzerland?
When you're planning a trip to Switzerland, you'll want to be sure you pack properly. But don't worry, there are plenty of places to shop if you forget anything. Here are a few essentials you'll want to be sure to pack for Switzerland. You can see my Switzerland packing list, or check out my abbreviated list below.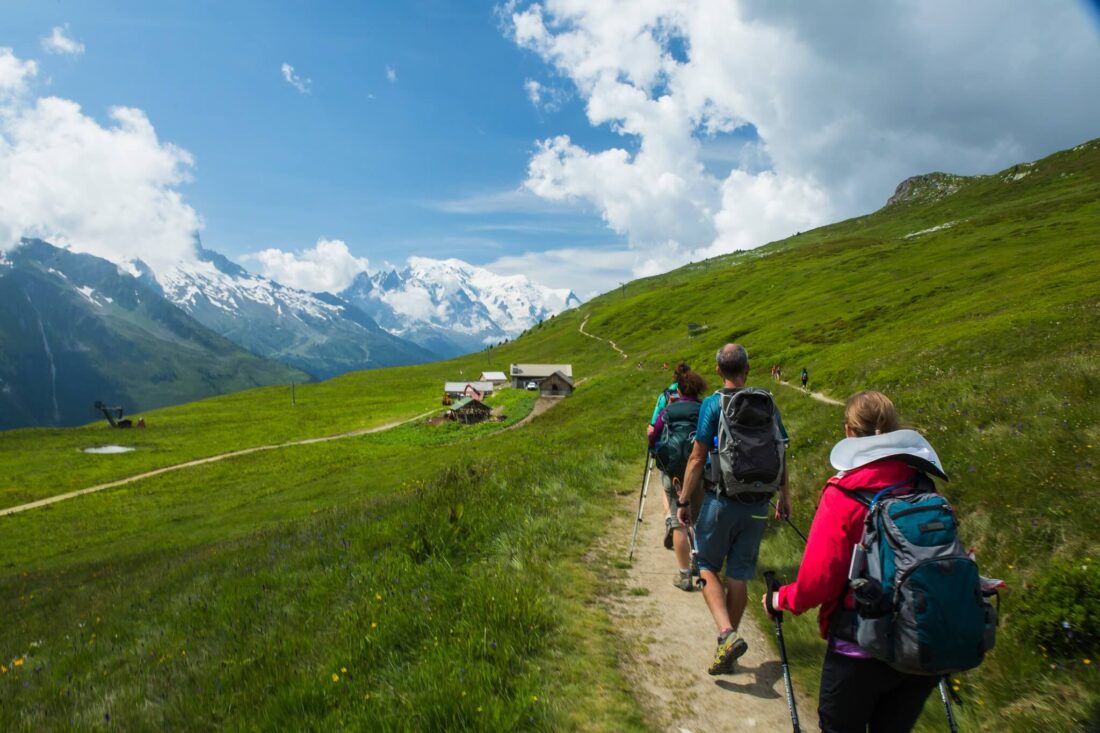 ---
The Best Switzerland Itinerary for 7-10 Days
Ok now on to what you came here to read! This is the best Switzerland itinerary to help you maximize and enjoy your vacation. It spans the Switzerland countryside and cities and includes recommendations on where to stay and what to do in each destination.
Day 1 – Arrive in Zurich & Explore
Most major international flights to Switzerland will arrive at Zurich international airport, which is a great starting point for your Switzerland itinerary. Zurich is the largest city in Switzerland and one of the most popular tourist destinations. With its picturesque Old Town and world-class museums, it's easy to see why Zurich is such a popular destination. You'll most likely be beginning and ending your vacation to Switzerland here.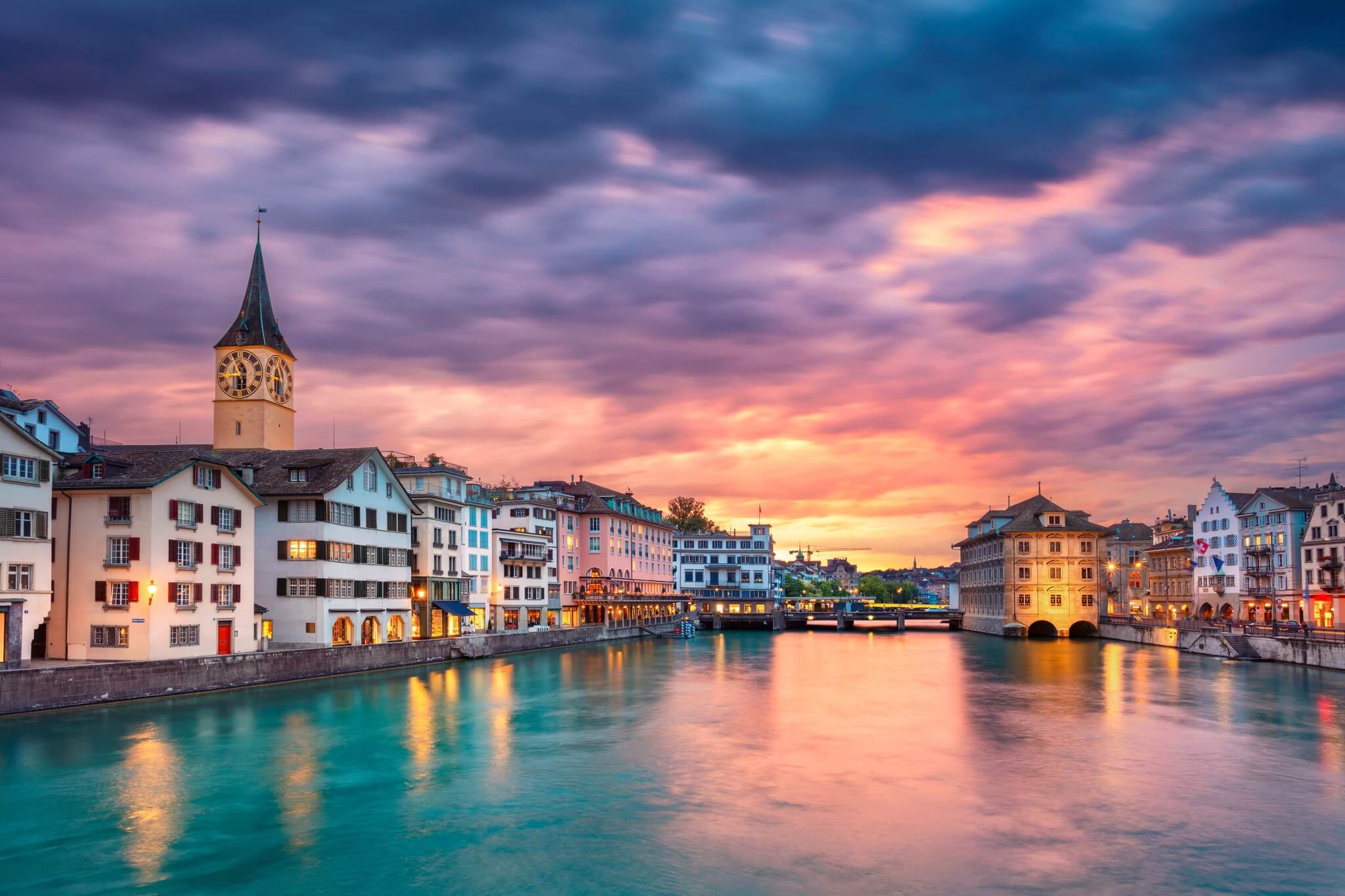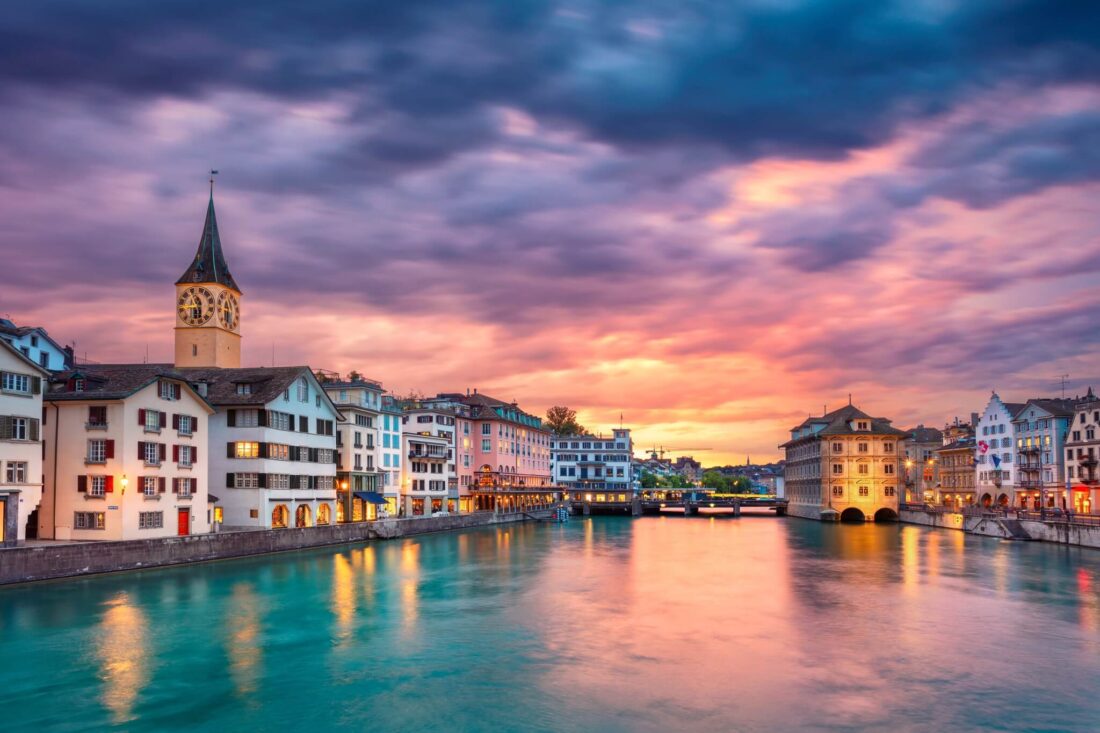 Some things to do in Zurich
Walk Around Old Town Zurich
Explore Lake Zurich
Visit the Museum of Art
Enjoy Views from Lindenhof
Visit the Swiss National Museum
Visit Grossmünster Church
See the Impressive Zurich Zoo
Ride the train to the top of Uetlibertg
Take a Cruise down the River
FIFA World Football Museum
Day 2 – Lucerne
Lucerne is a small city located in central Switzerland that is often overlooked by tourists. But with its beautiful Old Town, covered bridges, and Alpine setting, Lucerne is well worth a visit. And if you're looking for things to do outside of the city, you can take a boat ride on Lake Lucerne or even go for a swim!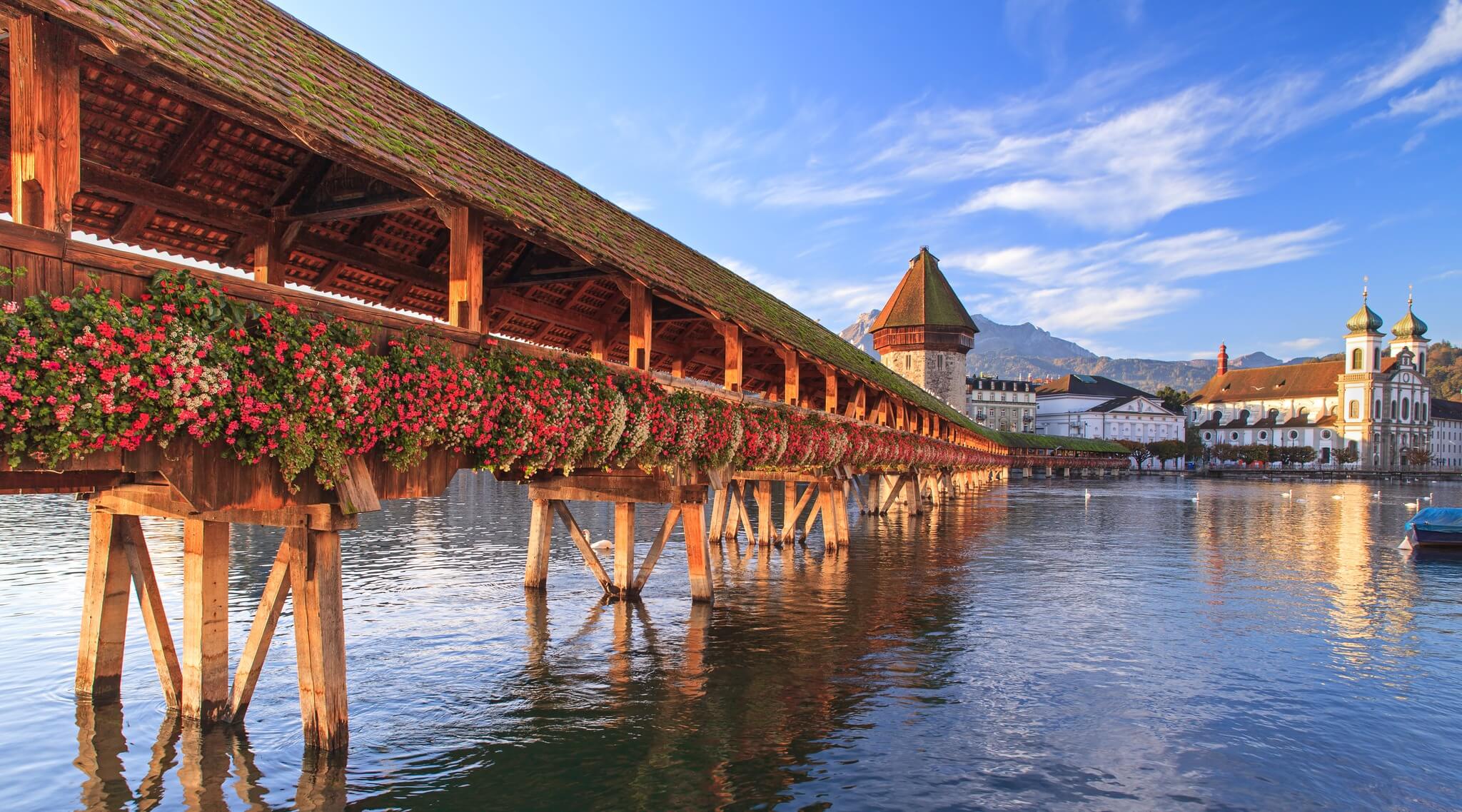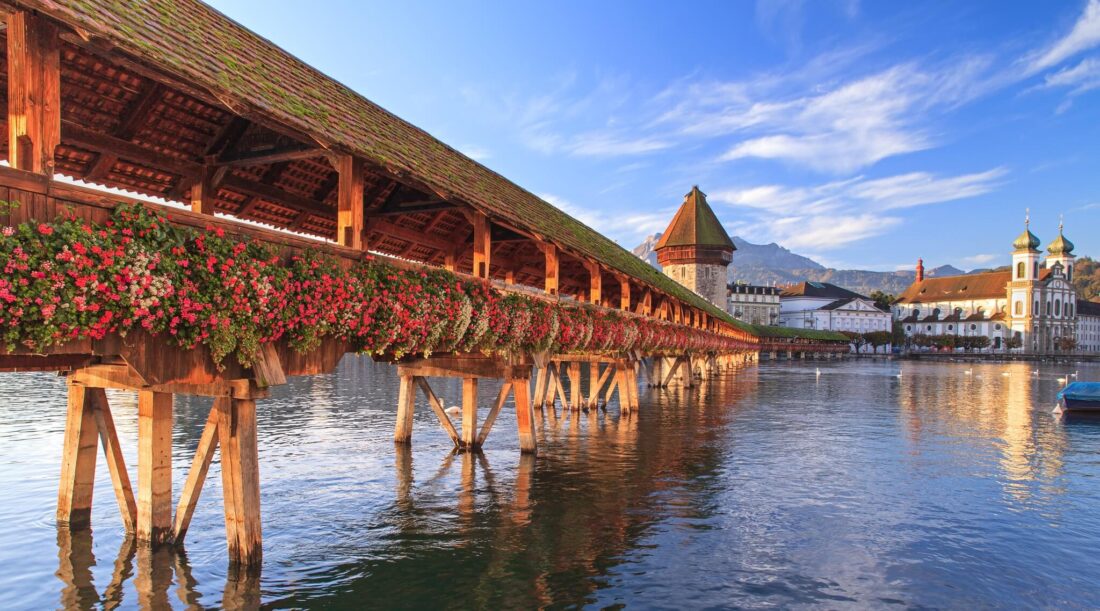 Some Things to do in Lucerne
Wander Around the Old Town
Take a Cruise on Lake Lucerne
Visit the Swiss Museum of Transport
Walk Across Chapel Bridge
Visit the Rosengart Collection
See Bertel Thorvaldsen's Lion Monument
Explore the Glacier Garden
Enjoy the Views from Musegg Wall
Visit Hofkirche Basilica
Day 3 – Interlaken and Lake Brienz
Nestled between Lake Brienz and Lake Thun in the Bernese Oberland region of Switzerland, Interlaken is a popular tourist destination for those looking to enjoy the great outdoors. Surrounded by mountains, Interlaken is the perfect base camp for hikes, mountain biking, para-gliding, and other adventure activities. It also has a cute old town center to explore and dine in. I had the privilege of paragliding in Interlaken and I will never forget it. The whole area is postcard perfect!
Some Things to do in Interlaken
Go Paragliding
Ride up Harder Kulm via funicular
Take a Steamboat on Lake Brienz
Ride the Schynige Platte Railway
Tour Justistal Alpine Dairy book here
Aareschlucht Gorge info
Explore the charming views at Istelwald village
Day 4 – Lake Thun
Lake Thun is the other lake that borders Interlaken and is just as beautiful as Lake Brienz. Spend a few days between these two lakes and soak up all the beauty around you.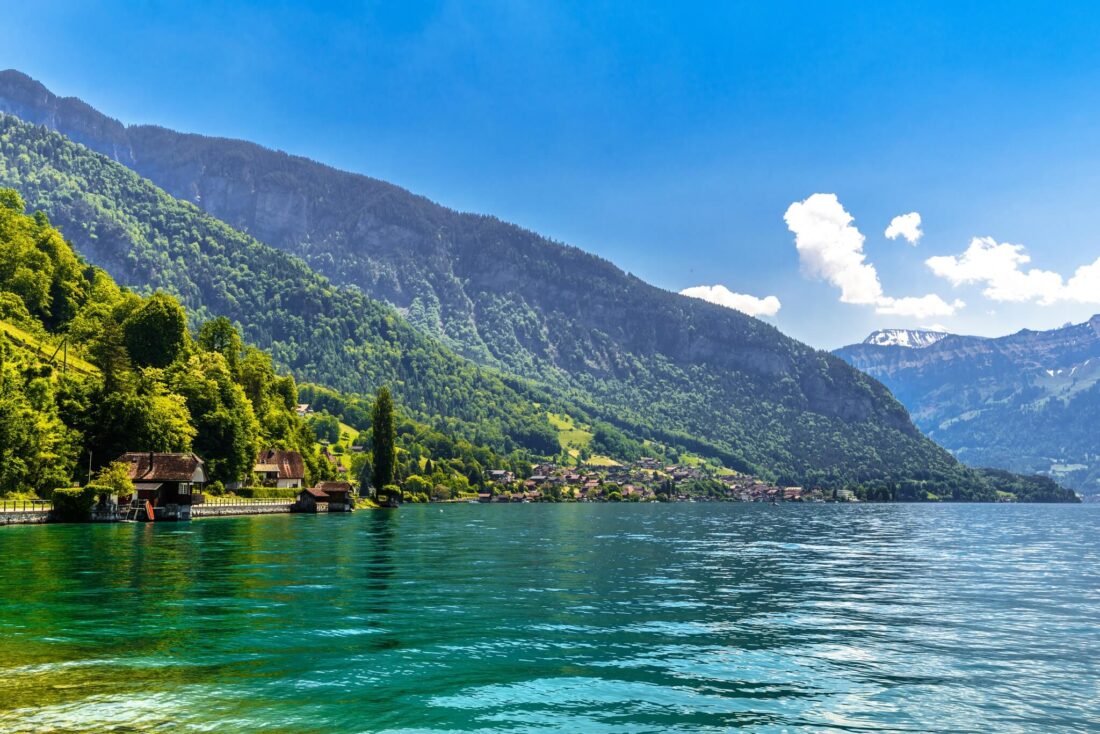 Some Things to do in Lake Thun
Explore Lake Thun
Ride a Steam Boat on Lake Thun
Visit Thun Castle
Explore St. Beatus Caves
Wander around the medieval old town of Unterseen
Weissenau Nature Reserve
Explore the picturesque town of Spiez
Panoramabrücke Sigriswil – Panoramic Footbridge
Day 5 – Lauterbrunnen, Murren & Schilthorn
The Lauterbrunnen valley is a gorgeous area of the Bernese Oberland that is a must-see. When you picture a quaint village in Switzerland with wooden chalets, Alpine valleys, high mountain peaks, and roaming cows with bells, it's likely Lauterbrunnen valley that you're thinking of. If you want to see iconic scenes like this when you visit Switzerland, Lauterbrunnen is the perfect place to go.
Some Things to do in the Lauterbrunnen Valley
Hike the Lauterbrunnen – Murren Trail (4 miles)
Visit the largest free-falling waterfall in Europe (Staubbach Falls)
Take the cog railway to nearby Wengen
Take the cable cars to nearby Murren
Take a cable car ride up to Schilthorn
Eat at Piz Gloria, the rotating James Bone restaurant
Visit the Highest Altitude Structure in Europe ( Sphinx Observatory)
Explore Trummelbach Falls (a UNESCO World Heritage Site)
Go paragliding or just watch the paragliders
Grab a drink at the Horner Pub in town
Rent bikes and ride around Lauterbrunnen Valley
Days 6 & 7 – Zermatt
While the mountain resort town of Zermatt is small, the surrounding mountains in the Swiss Alps and the surrounding areas are massive. This destination takes some time and effort to get to, even though it's simple to reach by public transportation, so I always recommend staying the night and exploring Zermatt for two days if possible. Many people will attempt Zermatt as a day trip from Bern or Zurich, which is fine, it just limits what you can do there. It's a must on any Switzerland itinerary. Zermatt is most famous for its incredible views of the Matterhorn, but there's a lot more to this picturesque town. It's home to some of the most scenic train rides on Earth and some great restaurants and shopping as well.
Zermatt is also the end of the Walker's Haute Route, which is a massive hike through the Swiss Alps that begins in Chamonix, France, and traverses some of the most beautiful scenery in Switzerland, ending in Zermatt.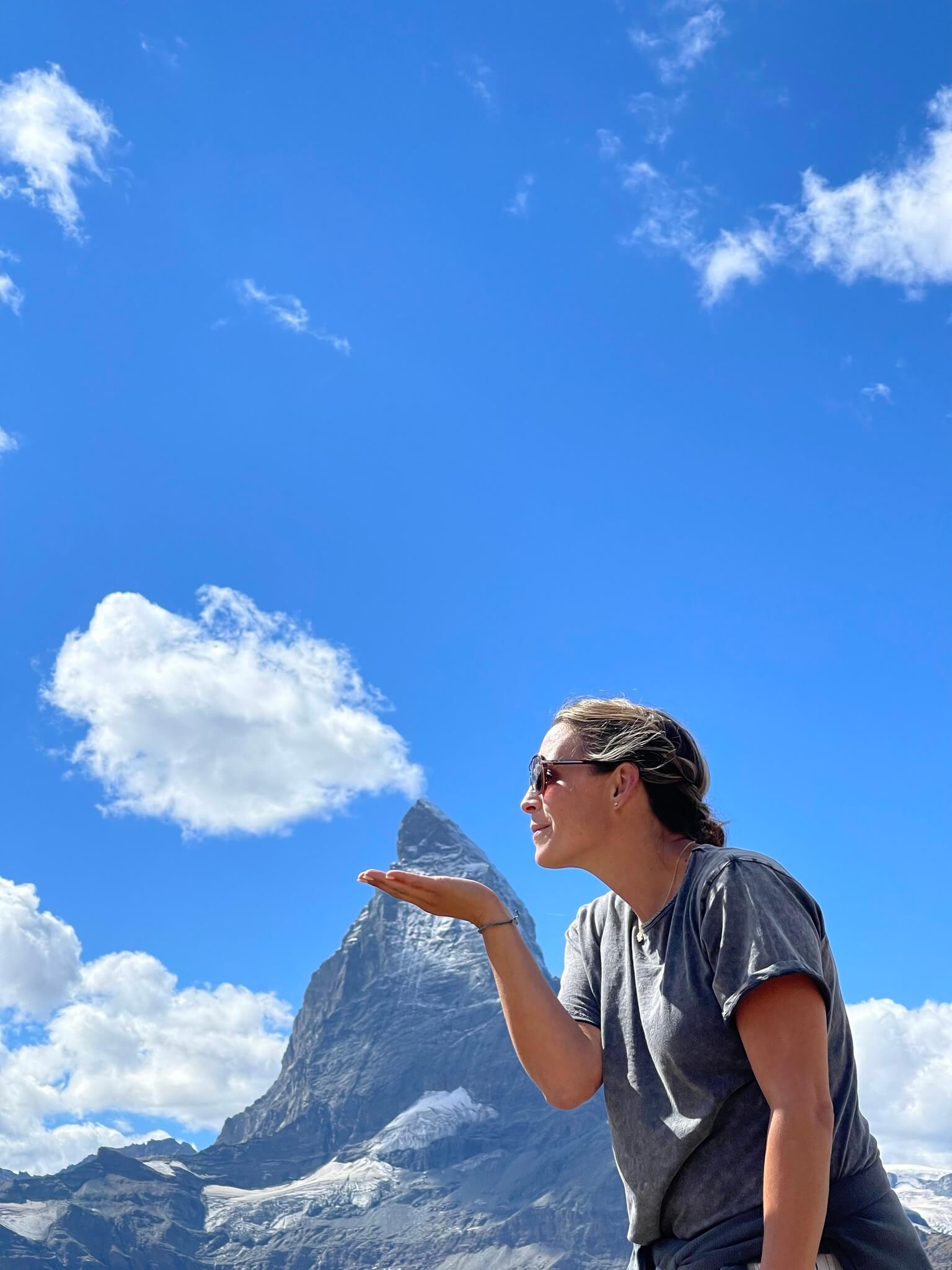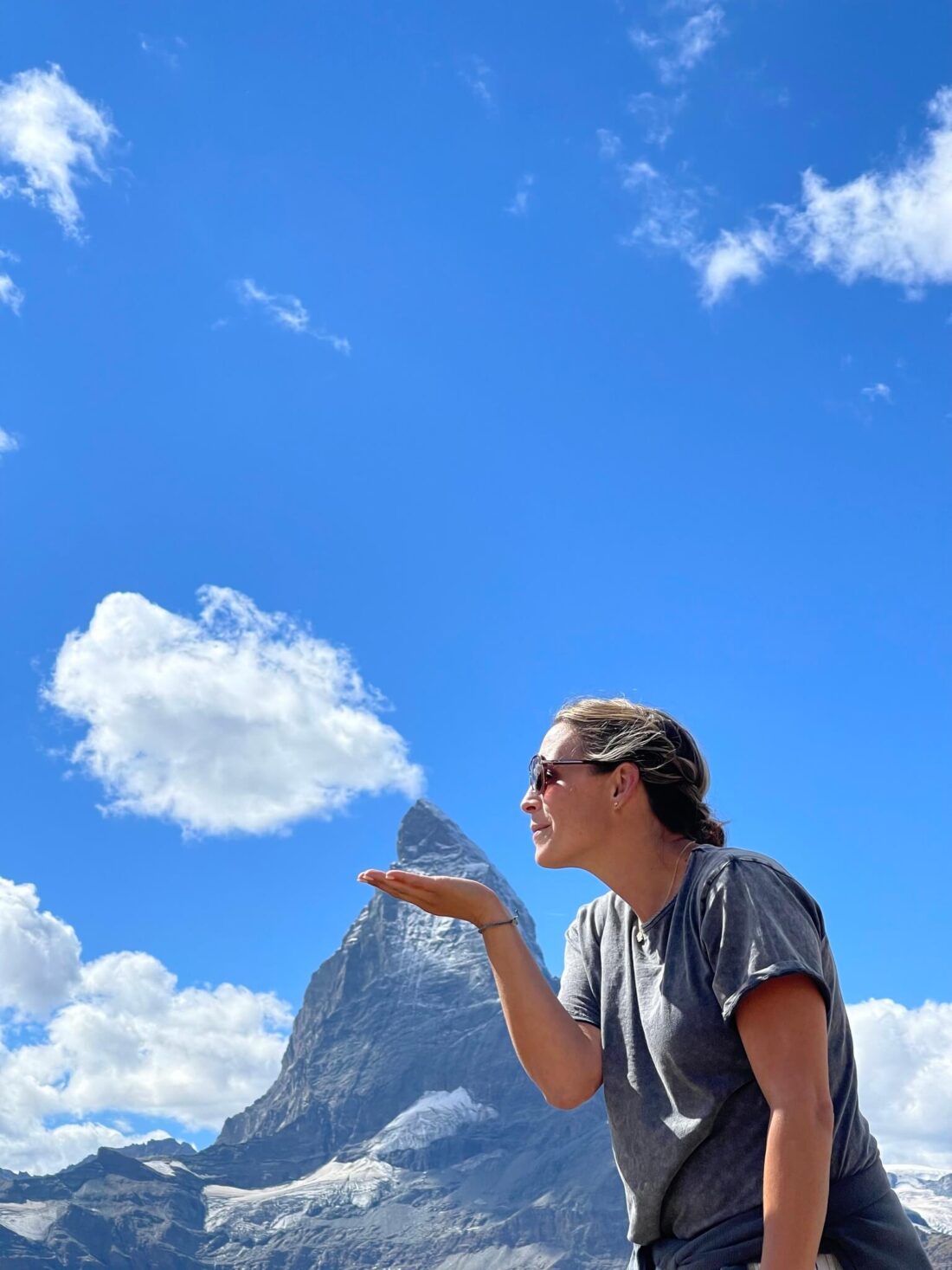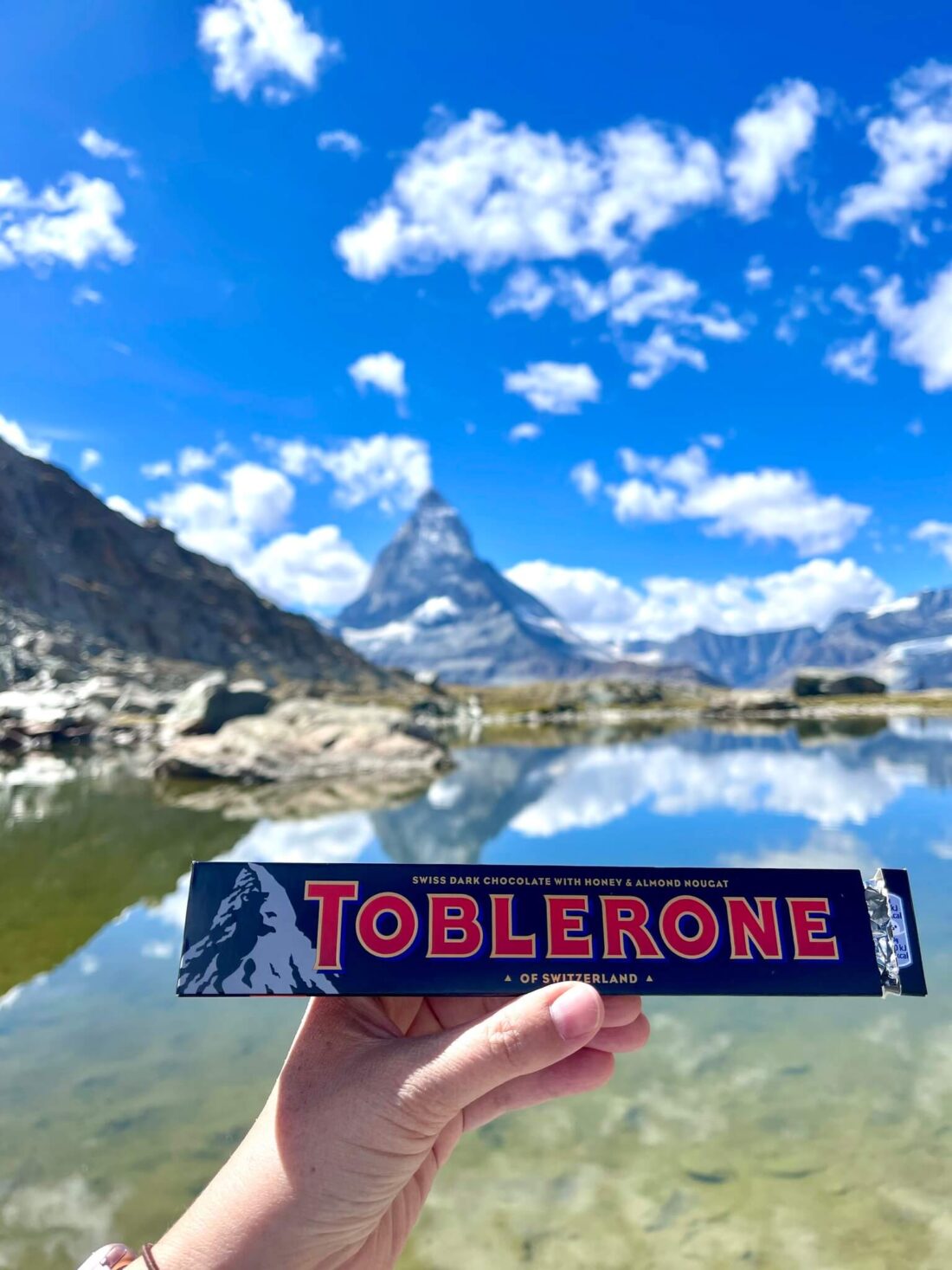 Some Things to do in Zermatt
Take the Matterhorn Glacier Paradise
Hike the Matterhorn Glacier Trail
Visit Schwarzsee (lake)
Take the Gornergrat Railway (one of the most scenic train rides in the world)
Hike from Gornegrat to Riffelsee (1.5 miles)
Befriend Blacknose Sheep
Explore the old town of Zermatt
Eat Fondue & Raclette
Visit the Matterhorn Museum
Pay your respects at Mountaineers Cemetery
Walk through the Hinterdorfstrasse – old town
Walk along Gorner Gorge
That's the end of my one week in Switzerland itinerary. However, if you have another 3 days in Switzerland or more, I recommend continuing with the next few destinations. They are great, but I always recommend prioritizing the above itinerary if you only have 7 days in Switzerland.
Day 8 – Bern
Bern is the capital of Switzerland and a unique and relatively small city. The entire city is a UNESCO world heritage site with so much to explore. The medieval architecture and easy public transportation make it an easy city to visit.
Some Things to do in Bern Switzerland
Explore Old Town Bern
Count the fountains of Bern
Visit Berner Munster (Bern Cathedral)
Climb up Kafigturm
Zytglogge Clock Tower
Visit the bears at the Barengraben, or Bear Pit
Walk through the Rosengarten (Rose Garden Park)
Visit the Einstein Museum & Einstein House
Walk along the Aare River
Relax at the Hamman & Spa Oktogon
Day 9 – Gruyere & Montreux
These two Swiss towns are some of the most beautiful in the country and reside in the French-speaking section. If you have a car, it's only a 30-minute drive between the two. Public transportation between them can be tricky, so you may just want to pick one to visit if you don't have a car, depending on where you're staying. Either town is a great day trip from Bern or the Lauterbrunnen valley.
Gruyere is an idyllic farming town nestled in the Swiss Alps and renowned for the famous Gruyeres cheese, which you've probably tried before. Be sure to have fondue here, as it's some of the best we've ever tried in Switzerland.
Some Things to do in Gruyeres
Visit the Gruyeres Cheese Factory & Tour
Walk down Rue de Bourg in the Old Town
Walk Le Grand Chemins
Tour Gruyeres Castle
Walk along the Ramparts
Eat Gruyeres Cheese Fondue
Visit the HR Giger Museum
Grab a drink at the Giger Bar
Visit the Tibet Museum
Tour Maison Cailler Chocolate Factory
Montreux is a dazzling town set against the backdrop of the mountain peaks of the Alps and on the shores of Lake Geneva. Also in the French-speaking region of Switzerland, Montreux has much to offer in way of scenery and cultural opportunities.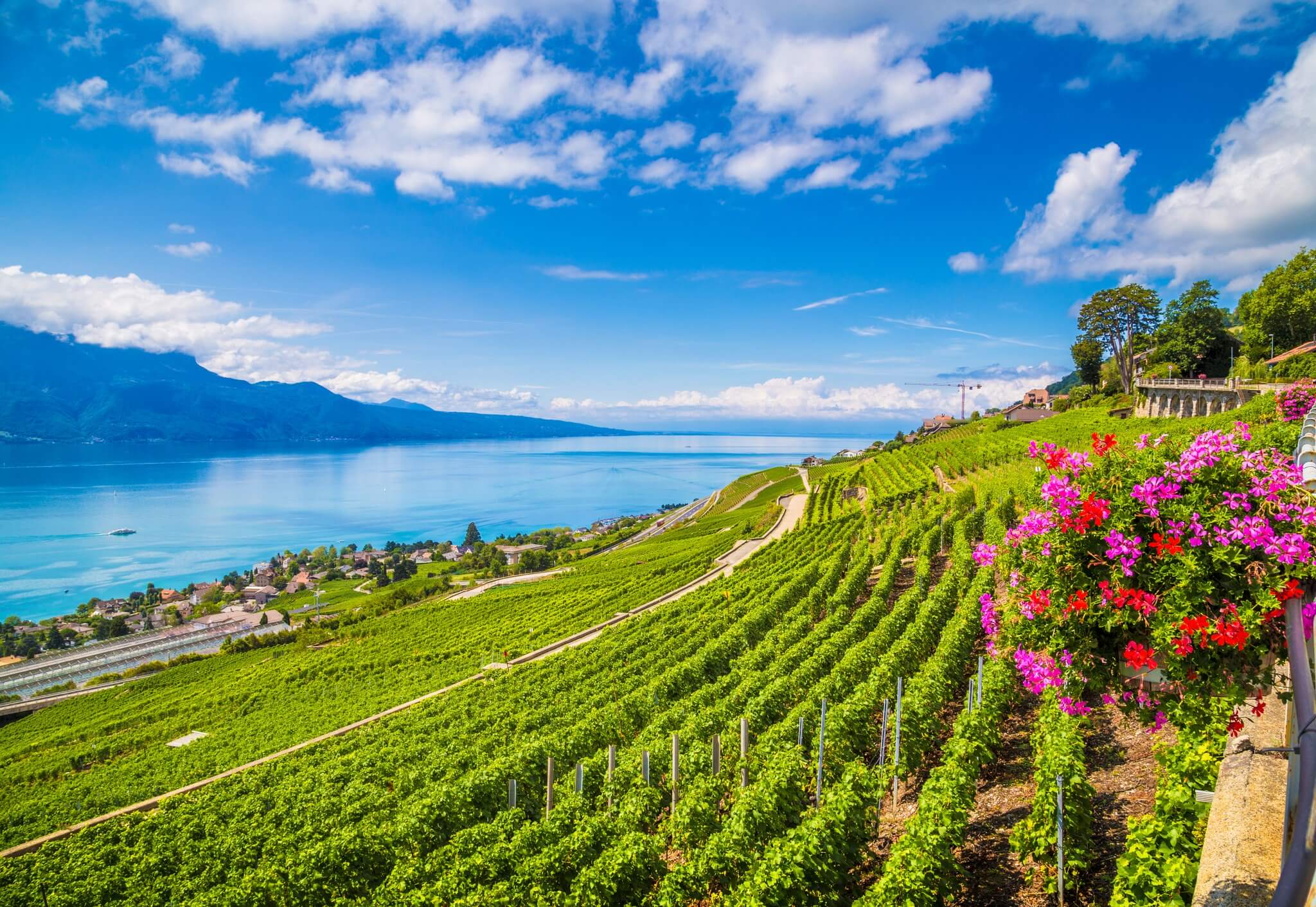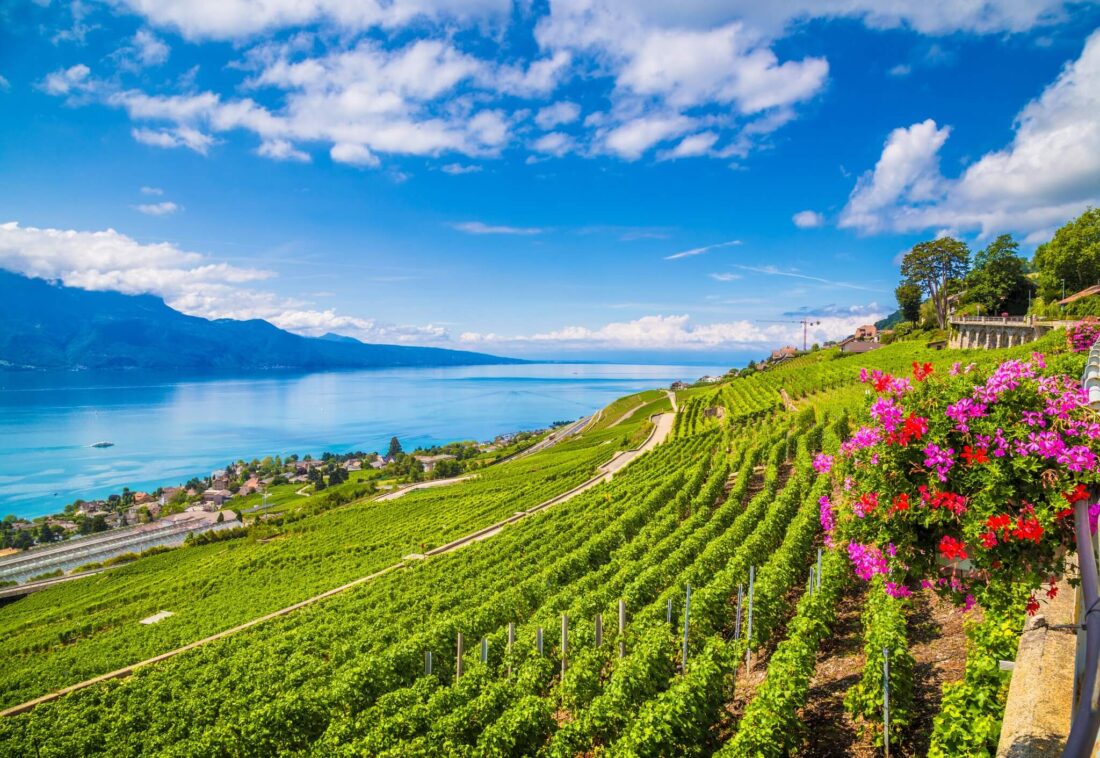 Some Things to do in Montreux
Explore Montreux Old Town
Visit Lavaux vineyards, a UNESCO World Heritage Site
Walk Along the Montreux Lakeside Promenade
Hike the Gorges du Chauderon
Take a Cruise on Lake Geneva
Visit Chateau de Chillon
Hike Rochers de Naye
See the Freddy Mercury Statue
Visit Chaplin's World Museum
Visit the Nest Museum
Day 10 – Geneva
Situated between the French border and Lake Geneva, the town of Geneva is an international town known for being the United Nations Headquarters and also the headquarters for The Red Cross. It's also a great place to visit on your Switzerland trip if you want to get more of a feel for the French part of Switzerland.
Some Things to do in Geneva
Take a boat ride on Lake Geneva if you haven't done that Montreux
Check out the famous Jet d'Eau (Water Jet)
Visit the Romanesque Temple de Saint-Pierre
Explore Geneva's Old Town
See Bourg-de-Four, the oldest square in the city
Check out the flags at Palais des Nations
Tour the Art & History Museum
Visit the International Red Cross and Crescent Museum
Visit the Ariana Museum, dedicated to ceramics and glass
Wander around Parc de la Grange
There's so much to see and do in Switzerland and you could easily spend months exploring all this Alpine country has to offer! But if you only have a week, this Switzerland itinerary will help you make the most of your time in this beautiful country. From hikes with unbeatable views to leisurely days spent soaking in mountain views from your hotel room window and delicious chocolate and fondue, you're sure to fall in love with this corner of Europe. I hope this Switzerland trip planner was helpful and that you'll be on your way to planning a great vacation.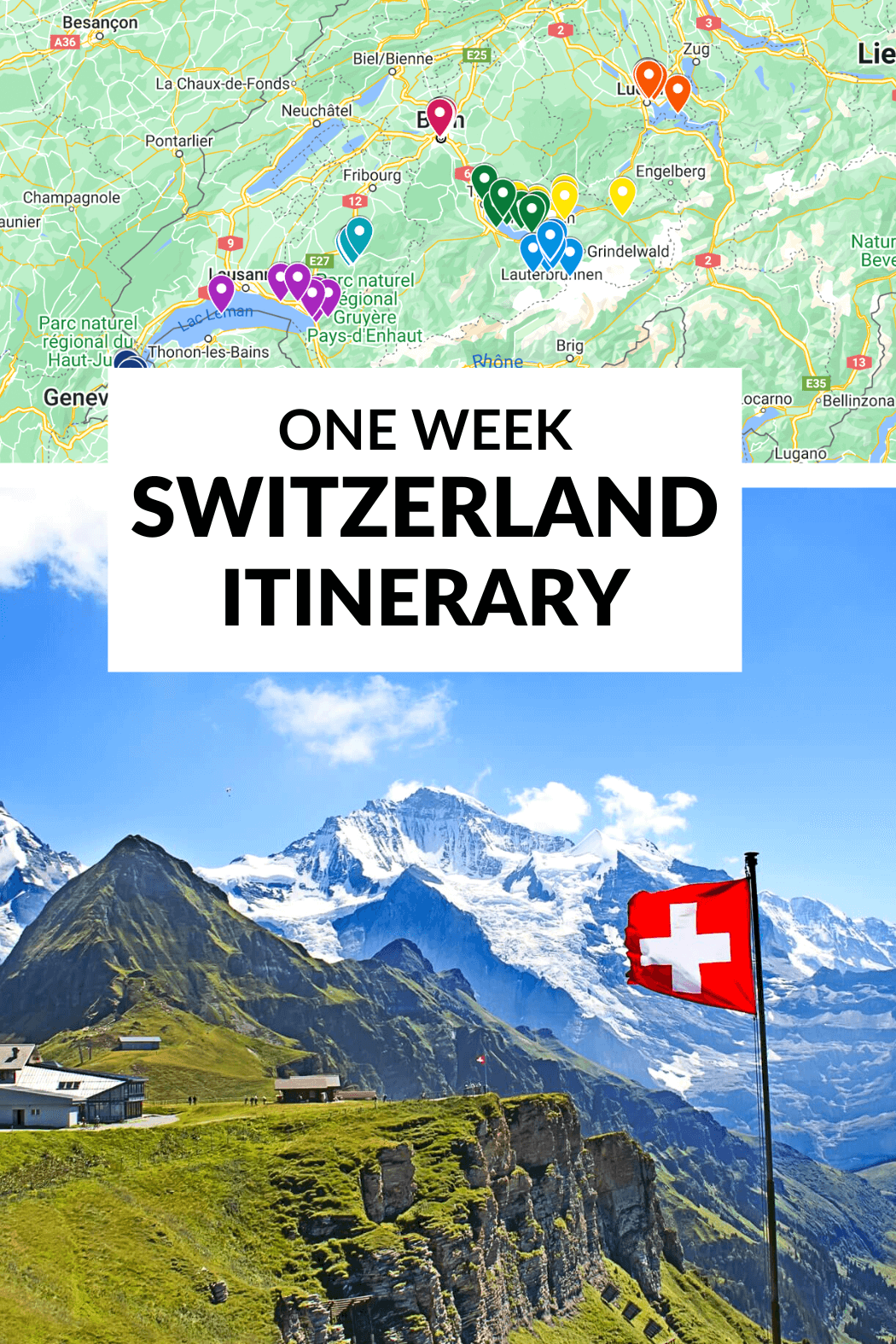 To sum this all up, here is my recommended Switzerland trip itinerary:
Use the train to get around Switzerland
Purchase a Swiss Travel Pass or Half Fare Card before you travel to Switzerland
There are four official languages spoken in Switzerland
Learn a few German phrases before your vacation to Switzerland
The best time to visit Switzerland is Spring and Fall
Switzerland is a very safe country
7-10 days in Switzerland is an ideal time
Download important apps before Switzerland trips
Swiss Francs (CHF) are used in Switzerland
Tap water is safe to drink in Switzerland
Pack appropriately for Switzerland
The Best Switzerland Itinerary:
Day 1 – Zurich
Day 2 – Lucerne
Day 3 – Interlaken – Lake Brienz
Day 4 – Interlaken – Lake Thun
Day 5 – Lauterbrunnenn, Murren, & Schilthorn
Day 6 – Zermatt – Glacier Express Train
Day 7 – Zermatt – Gornergratt
Day 8 – Bern
Day 9 – Gruyeres & Montreux
Day 10 – Geneva