As the capital of the Republic of Ireland, the city of Dublin is a must-see on your next visit. This vibrant city is full of history, beauty, and life! Discover the most iconic things to do in Dublin.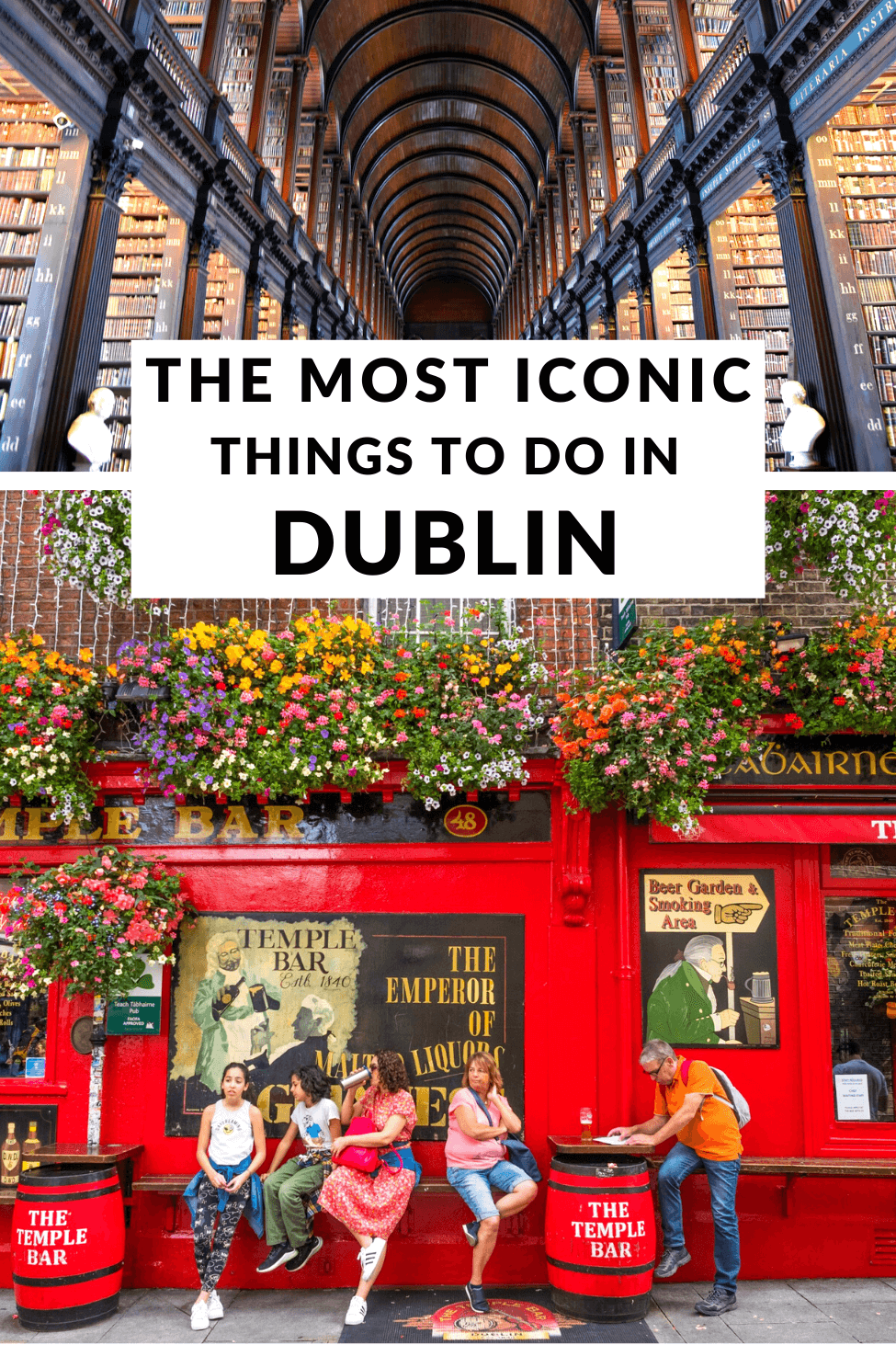 We love Ireland so much! We had the opportunity to live there several years ago and it holds a special place in our hearts. Since we were living on the eastern side of the island, we had many opportunities to visit Dublin. I wanted to share some of my favorite secret spots but also the most iconic places in Dublin that you should see.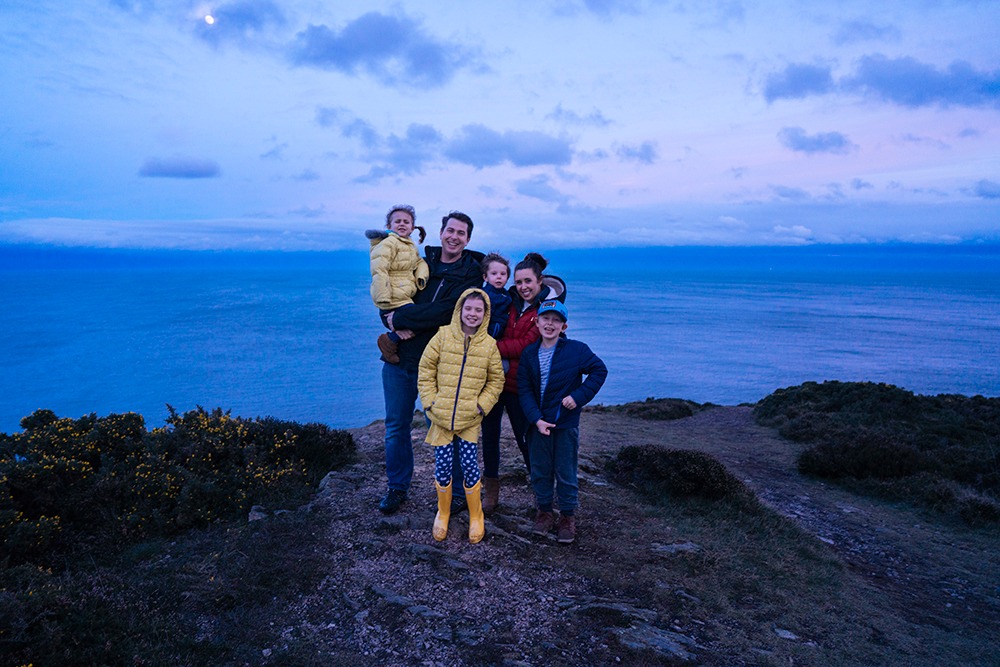 Famous for its welcoming locals, rich literary heritage, and thriving nightlife, Dublin is one of the most popular European cities to visit. It doesn't hurt that it has a busy international airport and is in a convenient location between the edge of Europe and the North Atlantic Ocean, too!
Ireland's capital sits on the east coast of the country straddling the River Liffey. Once a port city but now a cultural hotspot, there are plenty of amazing things to do in Dublin, Ireland for everyone.
No Dublin itinerary is complete without strolling through one of the city's spacious city parks, learning about Irish history at the museums, and sampling the local cuisine. And that also includes Ireland's liquid cuisine!
This is a full list of all the best things to do Dublin, Ireland so you can choose what appeals to you. No matter what you end up doing when you visit Dublin, you're sure to have an exciting and memorable vacation in the capital of the Emerald Isle.
Before You Go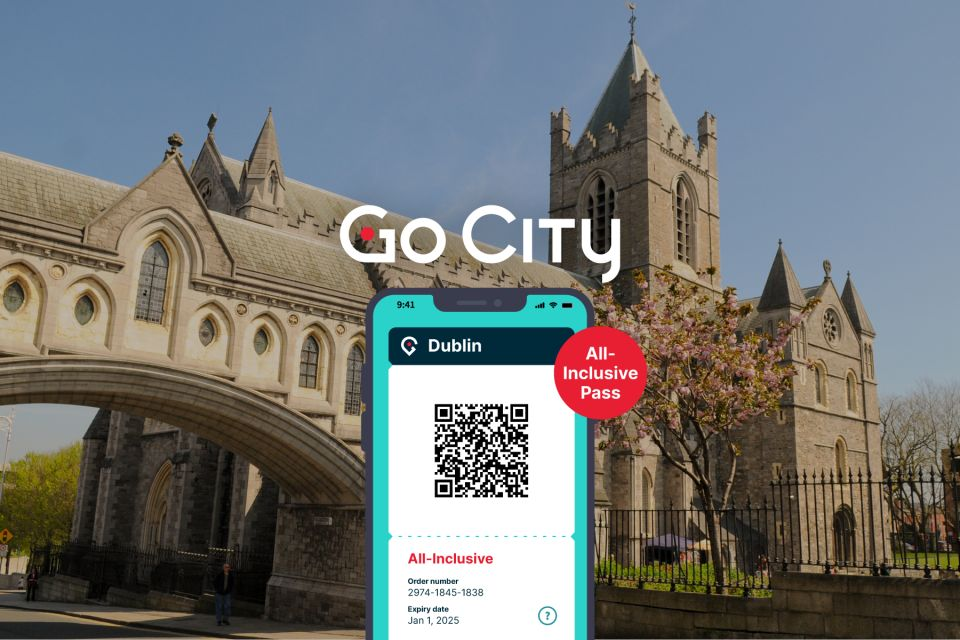 Before visiting Dublin, you may want to consider purchasing a Go City Dublin Pass. This pass will cover many of the ticketed things to do in Dublin and will save you some money. You can check out all the activities offered on the Go City Dublin Pass here.
1. Temple Bar
Once upon a time, The Temple Bar was literally the name of just one bar on the southern banks of the river in Dublin city center. Cut to almost 200 years later, Temple Bar is a bustling neighborhood full of narrow, cobbled streets lined with pub after pub after pub.
Yes, Temple Bar is the go-to place for nightlife if you're looking for cool Dublin things to do. Pubs are crowded with bachelor and bachelorette parties and big groups of friends all hoping to have a wild night out.
Most pubs in Temple Bar will hire DJs to entertain the troops with live music in the wee hours. But earlier in the evening, you can find fiddlers and guitar players playing traditional Irish music.
Oliver St John Gogarty is a great pub that hosts Irish music performers every night, and the original letterbox-red The Temple Bar is always a winner. If you're seeking a quieter corner of the neighborhood to enjoy your pint without fear of spilling it as you wrestle through the crowds, head to The Auld Dubliner instead.
2. St Patrick's Cathedral
St Patrick's Cathedral isn't just Ireland's national cathedral, but it's also Ireland's largest church. It dates back to 1220 and has an early English Gothic architectural style. While slightly south of Dublin city center, St Patrick's Cathedral is close to lots of other top attractions like Dublin Castle and St Stephens Green.
Ireland's largest cathedral measures almost 300 ft/91 meters long and the nave is 56 ft/17 meters high. This massive cathedral is well worth visiting at any time as you'll also be able to stroll around St Patrick's Park next-door too. Look up their event schedule ahead of time as there might be a music recital or special performance you can attend.
3. Learn the History of Dublin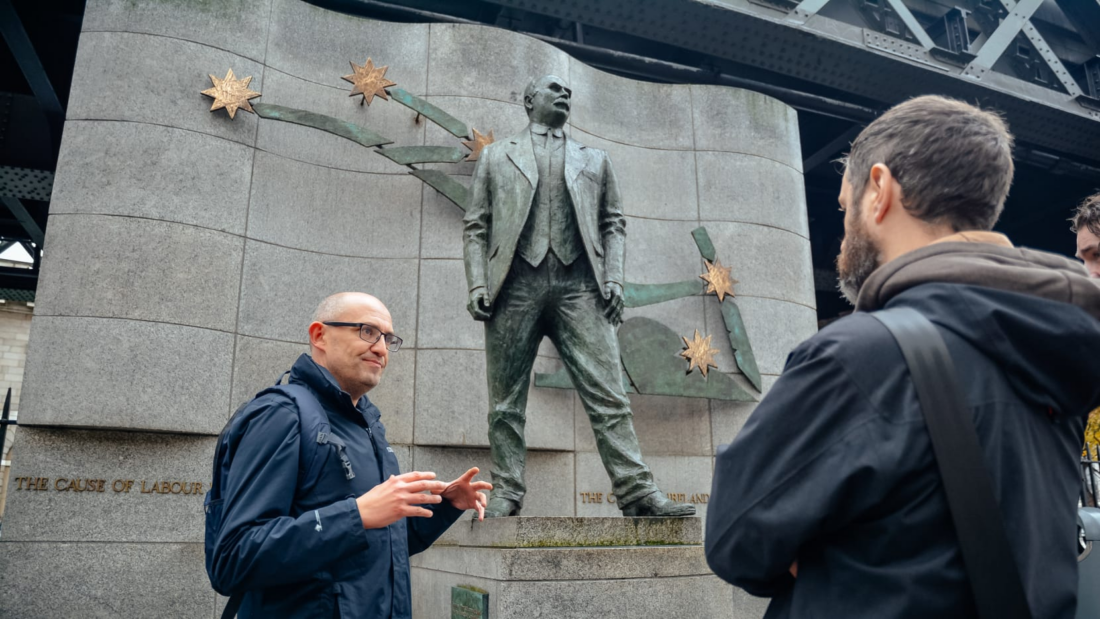 Dublin is full of history, both ancient and modern. What's so fascinating is that the Republic of Ireland is actually a relatively new country. Just around 100 years old. Learning about the revolution and the creation of the Republic is fascinating. Take this amazing History Tour of Dublin and learn about the 1916 Easter Rising and more.
4. Taste the Best Food in Dublin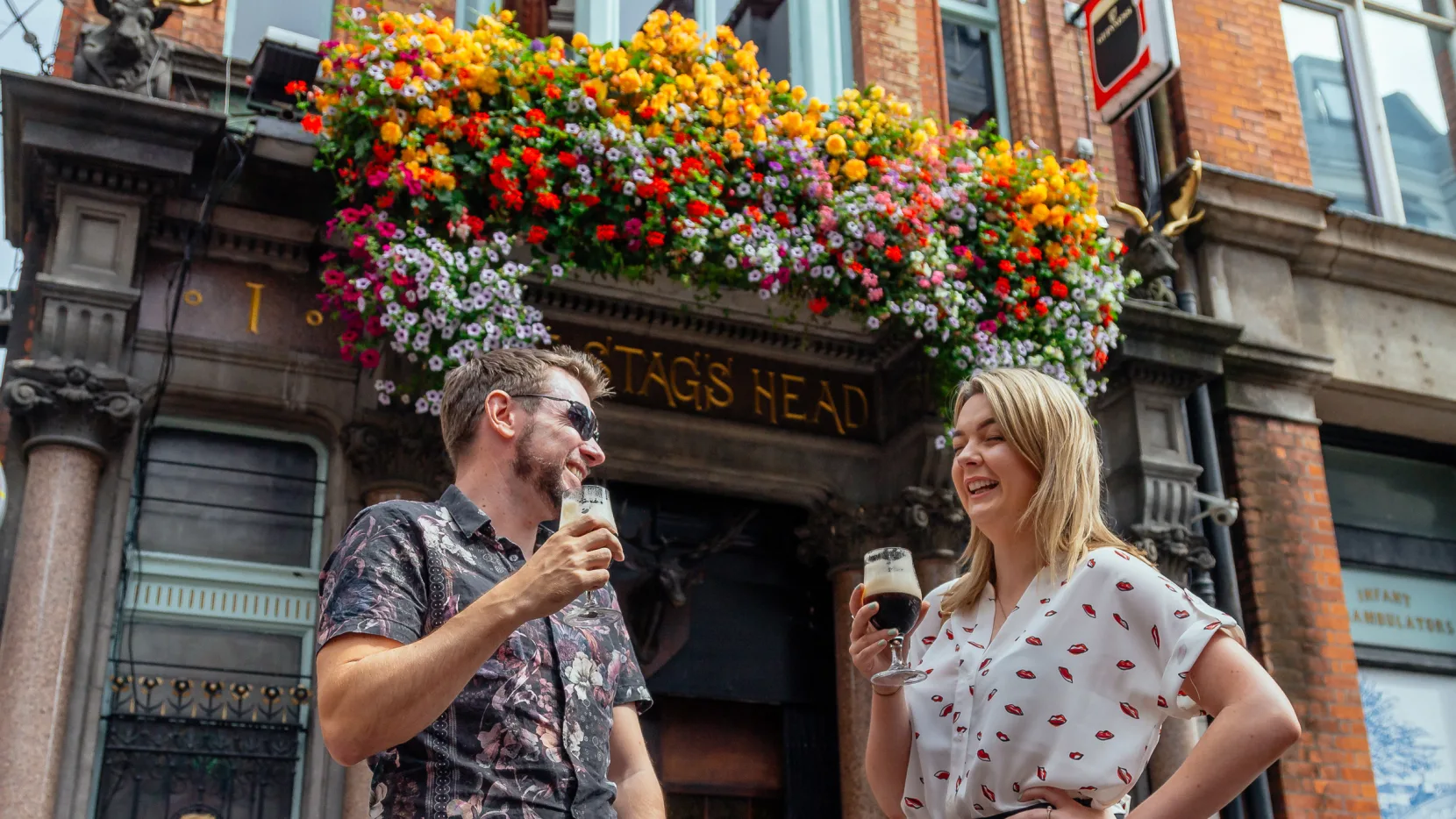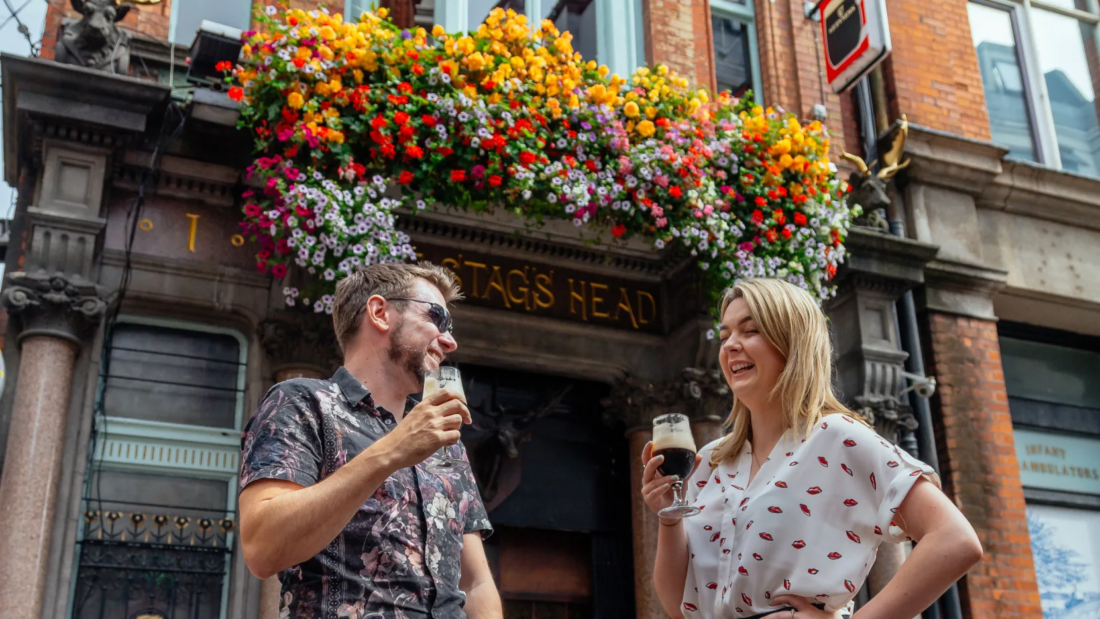 One of the best ways to experience the culture of Dublin is by trying all the amazing food. Ireland is never listed as one of the top countries for amazing food, but after living in Ireland, I promise you can find good food and I'm not just talking about pub food or fish and chips (although I'm not complaining about either of those). I recommend booking a food tour in Dublin to have a local help you discover some of the best eats in the city.
5. Guinness Storehouse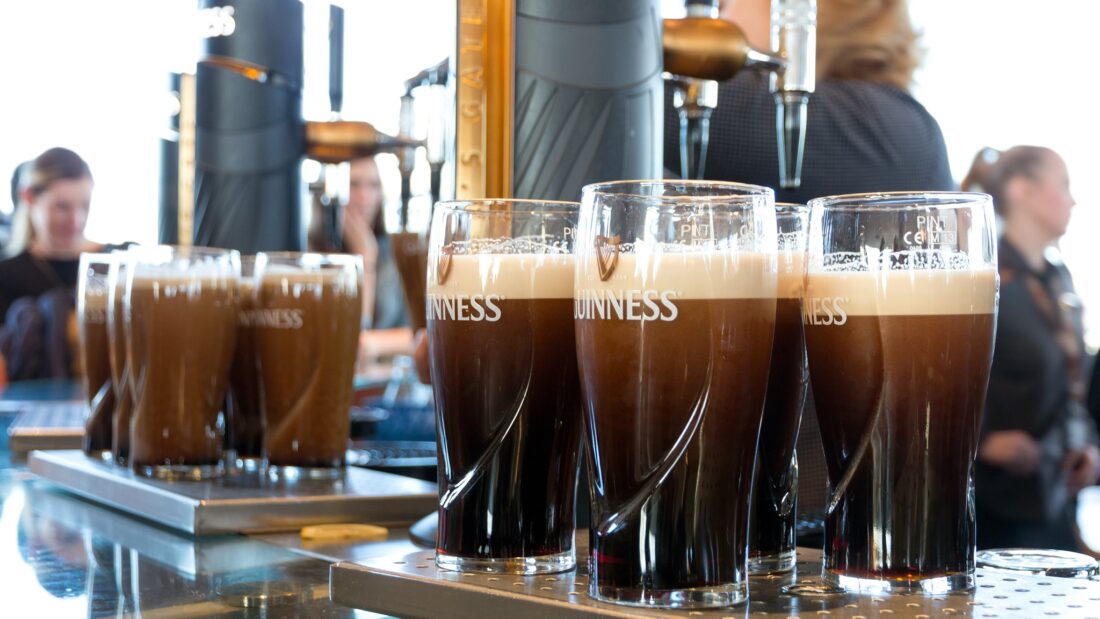 Without a doubt, the Guinness Storehouse is the number one attraction in Dublin and what many people would say is the best thing to do in Dublin, Ireland, period. It's a must on any Dublin itinerary! Book your tickets online so you can avoid the long lines outside.
The Guinness Storehouse is the birthplace of Guinness, the world-renowned stout beer. Its history dates back to 1759 when Arthur Guinness leased the property in St James's Gate at a rate of £45 per year for 9,000 years. This was back when Ireland was ruled by Britain and used the British pound as currency and people were very optimistic about business ventures!
Today, it's one of the most popular tourist attractions for visitors of all ages. There is absolutely no age restriction so you can take your kids and there's a good chance they'll enjoy it too!
The Guinness Storehouse isn't a guided tour, it's an interactive experience. You'll walk through the history, the brewing method, and even old Guinness advertisements. You have the opportunity to learn how to pour your own pint (it's a lot trickier than you might think!) or have the experts pour one with a shamrock design on top. Kids get a soft drink included in their ticket.
The Gravity Bar at the end of the tour offers panoramic views across Dublin where you can sit and relax with your pint. During festive seasons like St Patrick's Day, the Guinness Storehouse hires traditional Irish music performers and river dancers which is a unique cultural experience.
6. St Stephen's Green
Downtown Dublin has lots of small block parks where you can sit on a bench and take a load off for a while. One of the best parks in Dublin has to be St Stephen's Green.
It's a square park surrounded by beautiful Georgian townhouses with brightly-colored doors. Perfect for Instagram! In St Stephen's Green, there's a small lake and children's playground with lots of statues and dedications to Irish historical figures.
There's a memorial to Irish poet W. B. Yeats, Republican Leader Robert Emmet, political figure Wolfe Tone, and Constance Markievicz who was the first elected member of parliament in Europe! St Stephen's Green is a must-visit on a beautiful summer's day in Dublin.
7. Dublin Castle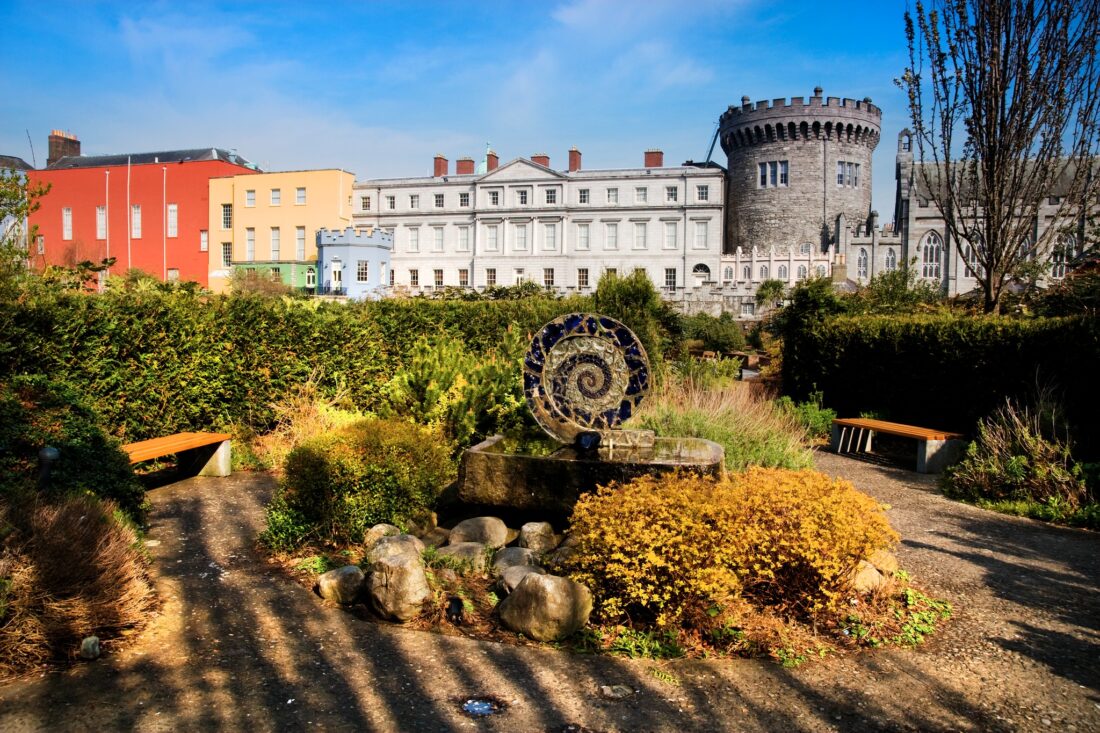 No European capital city is complete without a grand, historic castle. Luckily, Dublin Castle isn't perched on the edge of the city in an inconvenient location but right in the center. Visiting the castle is one of the top things to do in Dublin, Ireland.
Dublin Castle dates back to 1204 when King John of England built it as a fortress, court of law, prison, and treasury. It was the heart of the British administration in Ireland for over 700 years until Irish independence in the 1920s.
Today, Dublin Castle has two museums, many well-appointed staterooms, a library, a chapel, a café, and beautifully manicured lawns. If you're a fan of manor houses and stately homes then you'll love visiting Dublin Castle too!
8. Trinity College Dublin and The Book of Kells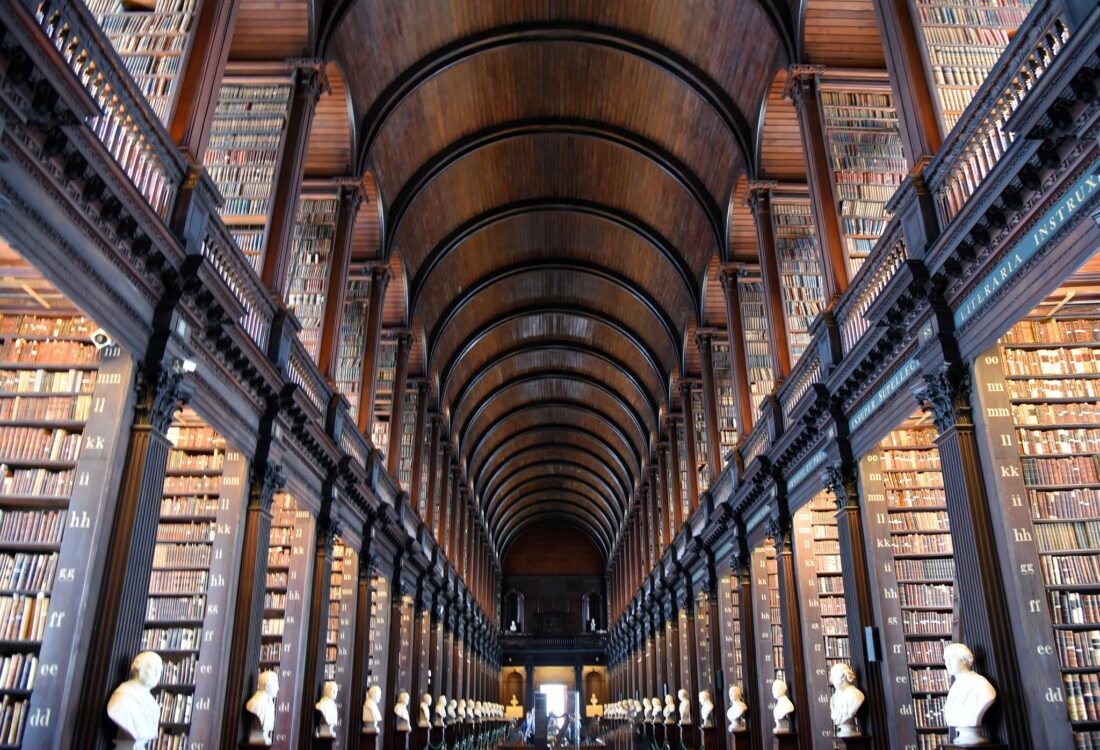 You might know about Dublin's literary greats like Jonathan Swift, James Joyce, and Oscar Wilde. But did you know that Dublin is also a UNESCO City of Literature and there's an old library there with one of the most valuable and important books in the world?
Trinity College Dublin is Ireland's oldest university and a must-do in Dublin city center. It dates back to 1592. One of the university's most historic buildings is Trinity College Library. No amount of description will do this library justice except that the rows of dusty books and dark wooden shelves resemble something out of Harry Potter.
Known as Ireland's greatest cultural treasure, Trinity College Library owns a book called The Book of Kells. It's a religious manuscript created by Celtic monks containing four gospels from the New Testament of the Bible. It dates back to around 800 making it one of the top eight oldest books in existence.
It provides quite the history lesson and the rest of the Trinity College campus is very picturesque too.
9. Irish Whiskey Museum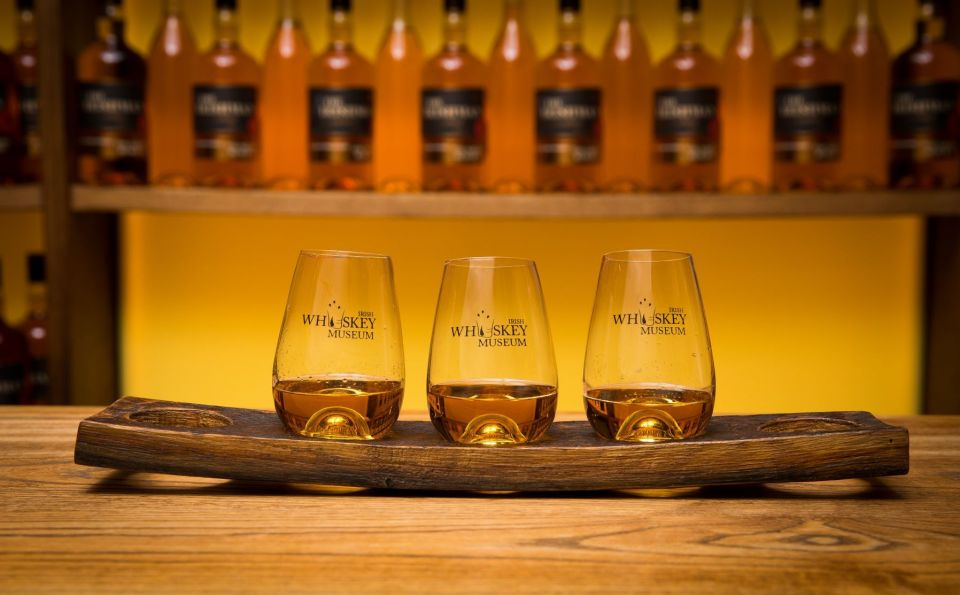 Guinness isn't the only alcoholic beverage created in Ireland. Irish whiskey deserves a mention too! And where better to taste a dram or two and learn about the history and distillery process than the Irish Whiskey Museum? It's one of the most fun things to do in Dublin, Ireland for couples.
At the Irish Whiskey Museum, you will have a tour guide who will take you through the interactive exhibits before trying no less than three whiskeys at the end. Afterward, you'll be able to understand the differences between Irish, Scotch, and other types of whiskey and the factors that affect the tasting profile.
It's good to note that the museum stays open until 10 pm on Fridays and Saturdays just in case you didn't feel like drinking strong alcoholic beverages during the day!
10. Christ Church Cathedral
Dublin has not one but two cathedrals and visiting them both is one of the best things to do in Dublin. Christ Church Cathedral dates back to 1030 when Viking King Sitric Silkenbeard built the first structure. It was rebuilt in grey stone in the 12th century under Norman rule.
This medieval building has a lot of fun quirks that you won't find in most churches. For example, Christ Church Cathedral has a mummified rat and cat on display after they both got stuck in a pipe organ. You can also explore the spooky underground crypts at Christ Church Cathedral and see the 'Homeless Jesus' statue outside on a bench.
11. Grafton Street
Grafton Street is the soul of city life in Dublin city center. At first glance, it looks like any other high street lined with clothing stores that you can find in any Irish or British city. Spend a little more time strolling along the cobbled street and you'll realize that Ireland's musical heritage bleeds out of the dark pubs and onto this lane.
Grafton Street has a long tradition of hosting buskers (musicians who play on the street for tips) and many have signed record deals from playing here. Performance venues like The Gaiety Theatre, Bewleys Cafe Theatre, and LoSt LaNe are all located in and around Grafton Street. You'll also find a statue of Phil Lynott, an Irish member of the band Thin Lizzy, on Harry Street which is just off Grafton Street.
Listening to amazing acoustic music on Grafton Street is one of the top free things to do in Dublin! It's almost guaranteed that this street will be on any walking tour of Dublin.
12. National Museum of Ireland
Visiting one of the national museums of Ireland is one of the best things to do in Dublin. There are three in total: the National Museum of Archaeology, the National Museum of Natural History, and the National Museum of Decorative Arts & History.
They're all free museums (as are most museums in Ireland!) all concentrating on a specific part of Irish history. You probably won't want to visit them all unless you're staying in Dublin for a long time. Choose whichever appeals to your interests more.
The Archaeology and Natural History museums are right next to each other on Merrion Square Park. The Decorative Arts & History museum is to the west of the city center just north of the River Liffey if that helps you decide.
13. Dublin Zoo
If you're looking for things to do in Dublin with kids, Dublin Zoo should be at the top of your list. This zoo is the largest in Ireland and it's home to animals from all over the world including the African Plain, the Arctic, and Asian Forests. In fact, Dublin Zoo is a larger site than London Zoo and boasts more animals.
Dublin Zoo takes its conservation efforts and breeding program seriously. Though it's one of the oldest zoos in the world (dating back to 1830), it's an ultra-modern facility providing all animals from elephants to penguins with the best care.
14. Kilmainham Gaol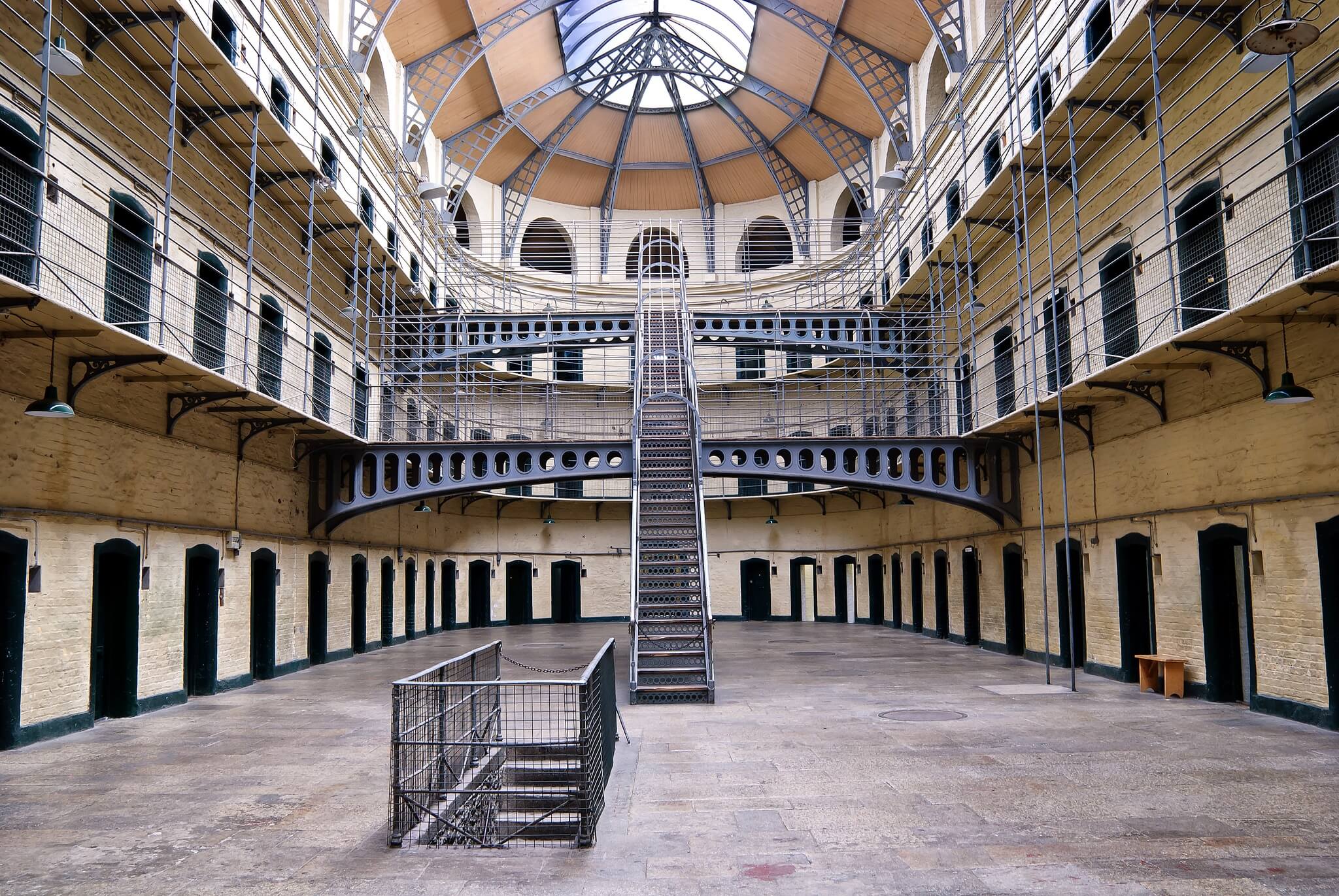 Kilmainham Gaol is one of the top favorite places in Dublin for people who love dark tourism and delving into the less glamorous side of a city's past. Dating back to 1796, this jail (gaol is the Irish word for jail and they are both pronounced the same) has housed most of Ireland's political prisoners. Many were also tortured and executed here too.
It closed in 1924 shortly after Ireland's independence and has been a national monument since the 1960s. You can join a guided tour around the jail's facilities and learn more about its gruesome past in person.
This is a top tip you won't want to forget: buy your tickets online in advance! Kilmainham Gaol is an extremely popular attraction and they only sell a limited amount of tickets for each day.
There's no lining up at the gates for the jail because they simply won't let anyone in without a ticket. It's also a bus journey outside of Dublin city centre so you don't want to travel there only to turn back around. They release tickets around one month in advance.
15. River Liffey & Bridges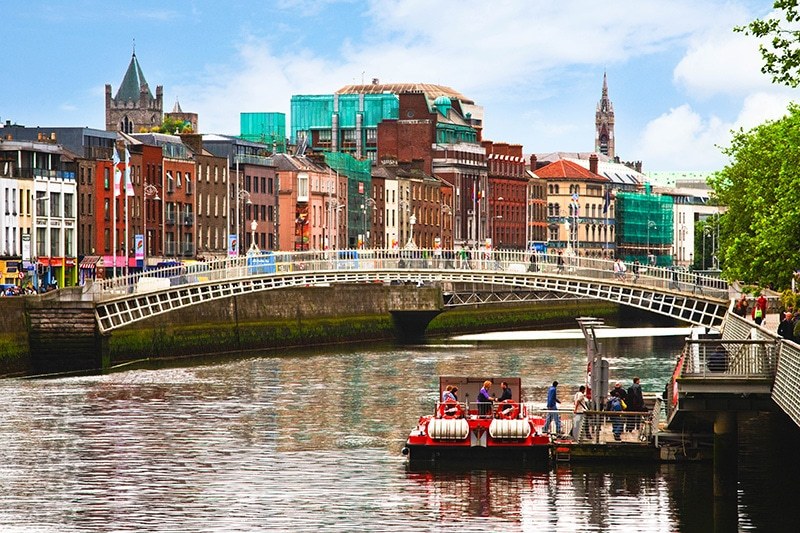 When wondering what to do in Dublin, you cannot miss the River Liffey. No, really, you literally cannot miss it because it flows right through the center of Dublin. If you book a walking tour of Dublin then you will no doubt see this bridge many times.
This river is the reason why Dublin is the city it is. Dublin Docklands was built the same year as Kilmainham Gaol and it was an important port for decades. Many unique and interesting bridges cross the Liffey including the cast iron Ha'penny Bridge which was the first pedestrian bridge in Dublin.
Cross the O'Connell bridge and you'll find a plaque commemorating the life of Father Pat Noise who died by drowning in the river. Except, the plaque is a hoax and no one by that name has ever existed in Dublin. Everyone thought the plaque was amusing when it first appeared overnight in 2004. Even Dublin's city council! So, it remains.
16. Molly Malone Statue
There must be dozens, if not hundreds of statues and busts around Dublin. The Molly Malone Statue is the only one that makes the list of the best things to do in Dublin.
Her statue is in a prime location close to Temple Bar and Ireland's oldest university, Trinity College. This statue depicts a female fishmonger pushing a cart of her catch. She's wearing a 17th-century outfit and revealing her cleavage to support the long-held belief that fishmongering wasn't all Molly did to make ends meet.
Unfortunately, she's not an important figure in Irish history. She is the main character in a popular Irish folk song and you should stop by to take a photo with the famous fictional Irish woman.
17. Phoenix Park
Based to the west of central Dublin, Phoenix Park is a sprawling public park that should make your list of Dublin, Ireland things to do. It's the largest enclosed park of any European capital city measuring over 700 hectares.
Phoenix Park was founded in the 1660s as a Royal deer hunting park but it's now home to the Dublin Zoo and the Irish National War Memorial Gardens including soldiers who fought in World War I and II as well as for independence. Interestingly, Phoenix Park is also where you'll find Áras an Uachtaráin – the home of Ireland's president!
18. Chester Beatty Library & Irish History Museum
Just behind Dublin Castle is one of the quirkier Dublin attractions, the Chester Beatty Library and Museum. Sir Alfred Chester Beatty found huge success in the mining industry at the turn of the 20th century. As with many wealthy people who aren't sure what to do with their great fortune, he collected books and other artifacts of both religious and artistic value.
His collection is now on display for anyone to see in this museum. It's fascinating but it's not a very large exhibit so you'll be able to squeeze it into your Dublin itinerary alongside your trip to Dublin Castle. Plus, admission is free!
19. Dublin Bay
Being an island country, Ireland has tons of beautiful untouched beaches. While strolling along the sandy shores (with a jacket on, of course) might be one of the top things to do in Ireland, Dublin isn't the best place for a beach day.
But Dublin does have one! Dublin Bay is a very small, c-shaped inlet which means it's somewhat hidden in the coastline and avoids the worst of the windy weather.
It is a biosphere reserve and the natural habitat for lots of rare and important bird species such as puffins, gulls, gannets, razorbills, cormorants, and the extremely rare roseate terns.
There's also a children's playground and a park next to the bay. It's only an easy 30-minute bus ride so if this is your only opportunity to see the Irish coastline then you should take it!
20. The Little Museum of Dublin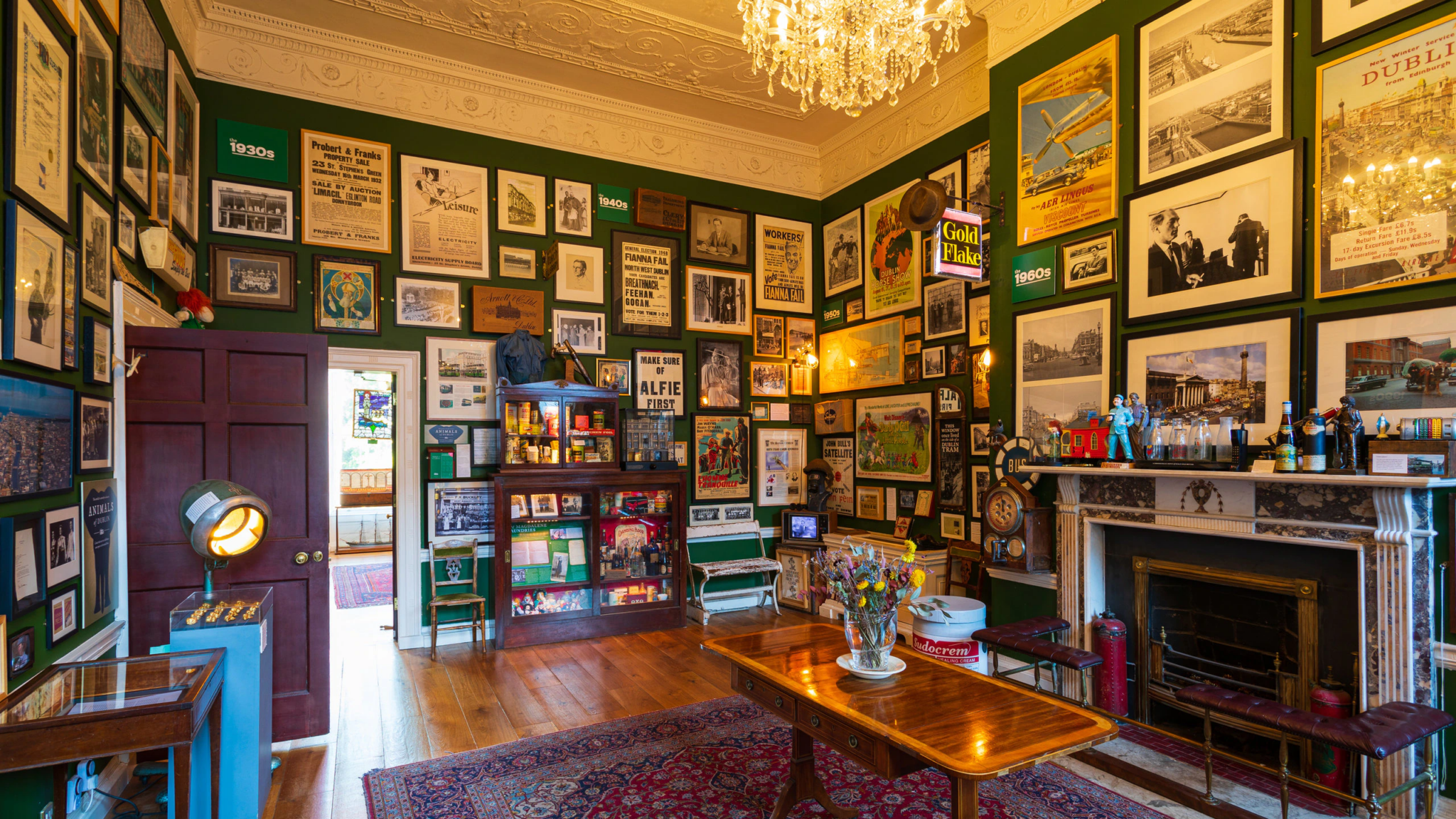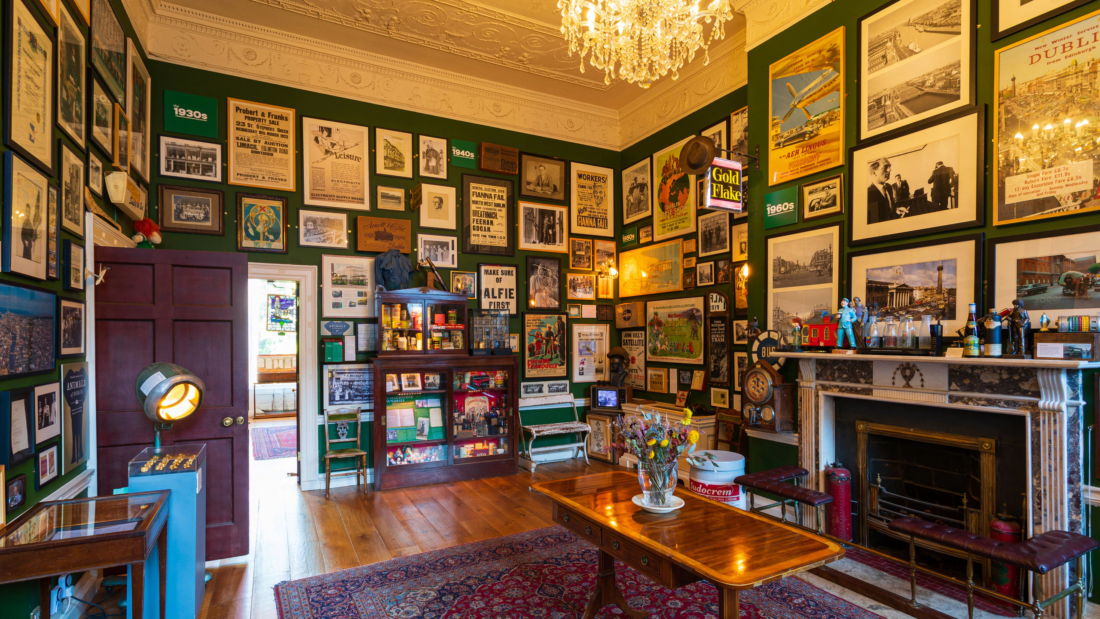 The Little Museum is not only one of the best things to do in Dublin, but it's also adorable and one of the most fun ways to learn more about the city's history and Irish history in general.
Located in a Georgian townhouse just off St Stephen's Green, the Little Museum resembles a well-organized hoarder's home. There are photographs, artwork, furniture, memorabilia, and lots of other nick-nacks telling the story of local Dubliners. The Little Museum even has one room entirely decked out in comic book strip-style artwork explaining the 1916 Easter Rising in Dublin!
21. Jameson Distillery Bow Street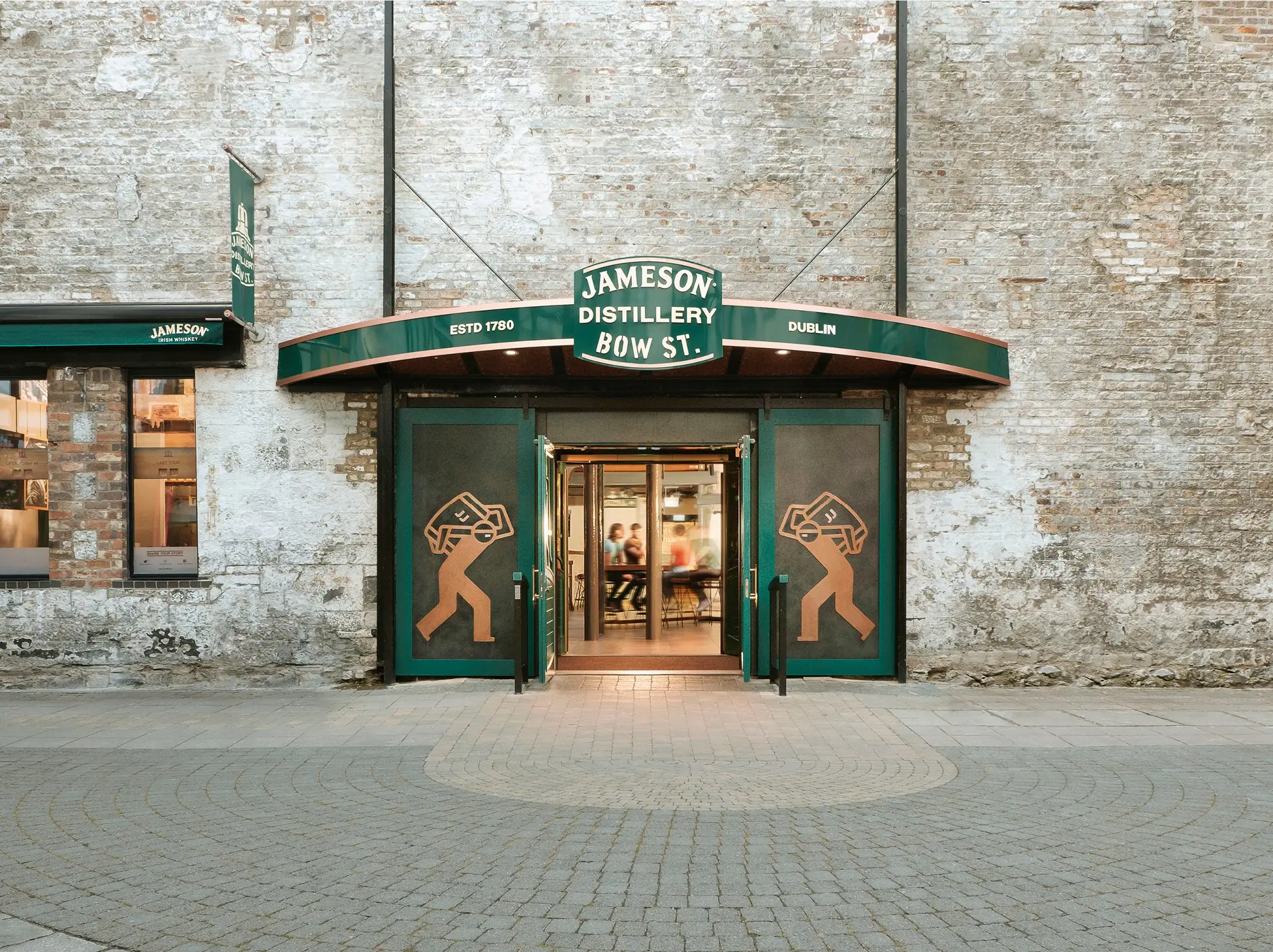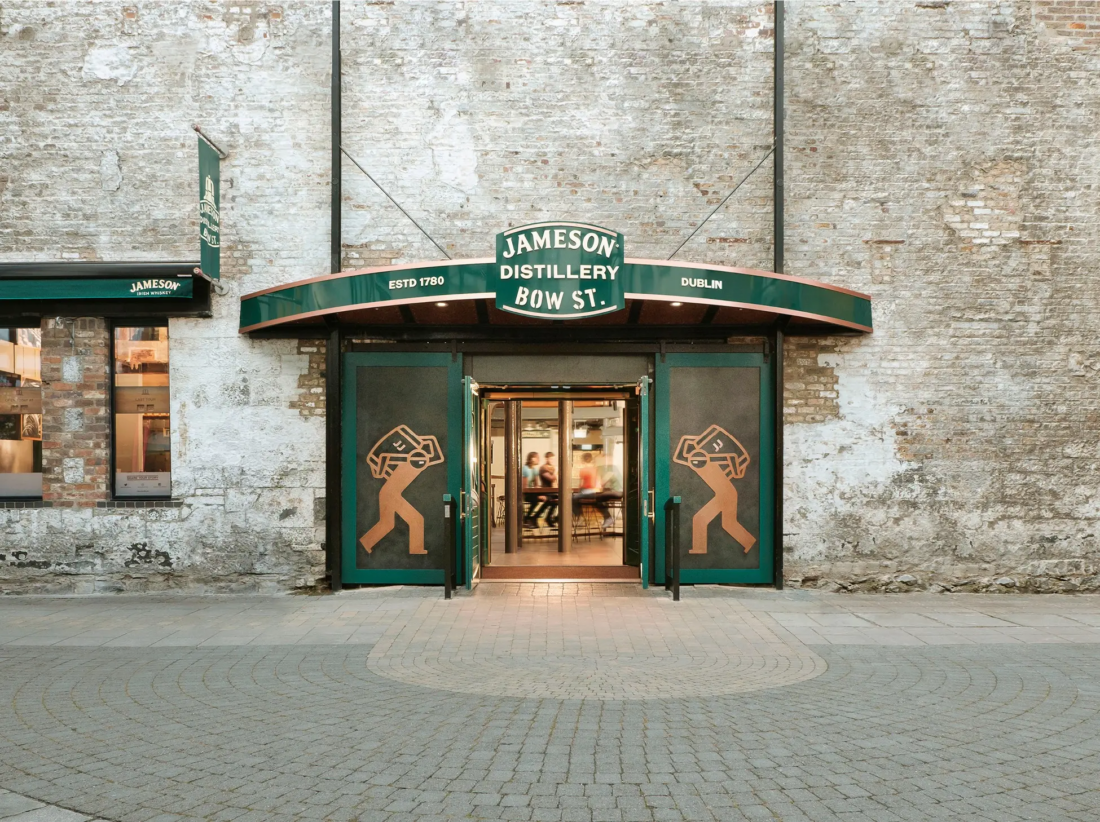 If you're a fan of Irish whiskey then just hitting up the Irish Whiskey Museum during your trip to Dublin isn't going to cut it. You should also visit the Jameson Distillery on Bow Street for an organised tour and tasting!
Before 1780, this distillery was called the Steins Family Bow Street Distillery. John Jameson was a Scotsman who took over the business and changed the face of Irish whiskey forever.
Jameson distilled whiskey here until 1971. Now, Jameson Distillery is a fun tourist attraction with casks and bottles stacked against every wall and an outside courtyard.
22. Glasnevin Cemetery Museum
Visiting an average cemetery might not be your idea of fun, but Glasnevin Cemetery is something different! This Victorian burial ground is in a beautiful location in north Dublin right next to the National Botanic Gardens and there's even a gift shop and café.
It's called Glasnevin Cemetery Museum because it really is like an open-air museum. You can take a guided Glasnevin Cemetery tour and learn about the lives of the weird and wonderful characters buried here.
23. Merrion Square Park
Merrion Square Park is one of the more well-to-do locations of what to see in Dublin. Surrounding this small city park, you'll find embassies, important historical archives, and small educational institutions.
The park itself is also beautiful. Like St Stephen's Green, there are statues and memorials to famous Irish faces. You'll find both the writer Oscar Wilde and revolutionary Michael Collins (Liam Neeson plays him in the movie!). Your kids will love the Giant's Garden playground here.
24. Viking Splash Tours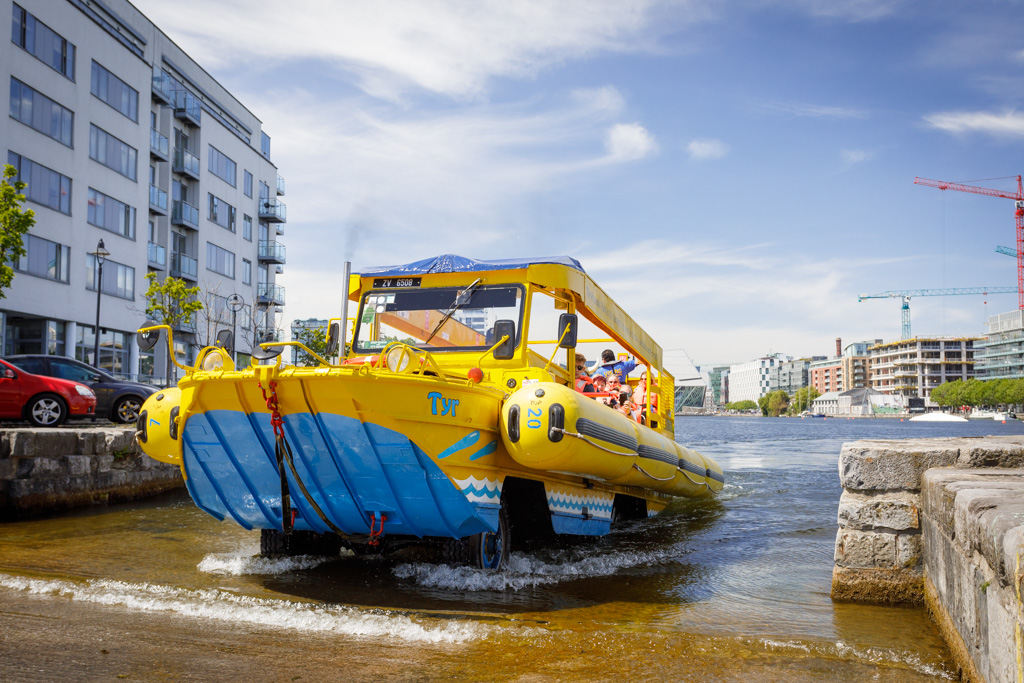 Walking tours, food tours, historical tours… There is no shortage of tours you can do in Dublin! But if you're looking for things to do in Dublin with kids, you should check out Viking Splash Tours.
These bus tours depart from St Stephen's Green in amphibious boat buses that can travel both on land and sea. You'll spend part of this informative tour driving around the streets of Dublin before floating on the Grand Basin and seeing the city from a new perspective.
This bus tour is so much fun, and they even give you your own Viking helmet so you can get into the spirit of the experience!
25. EPIC The Irish Emigration Museum
Do you have any Irish heritage? If you're from the US, there's every chance that you do.
EPIC, The Irish Emigration Museum, is a relatively new institution located on the northern banks of the Liffey. It's a must-do for anyone wondering what to do in Dublin who wants to trace and learn more about their Irish ancestors.
Not only are there historical displays detailing when, why, and how Irish people emigrated around the world, but all of the exhibits are interactive. It's a great place to take kids! Plus, they have archives and facilities to help you locate ancestry too.
26. Croke Park Stadium Tour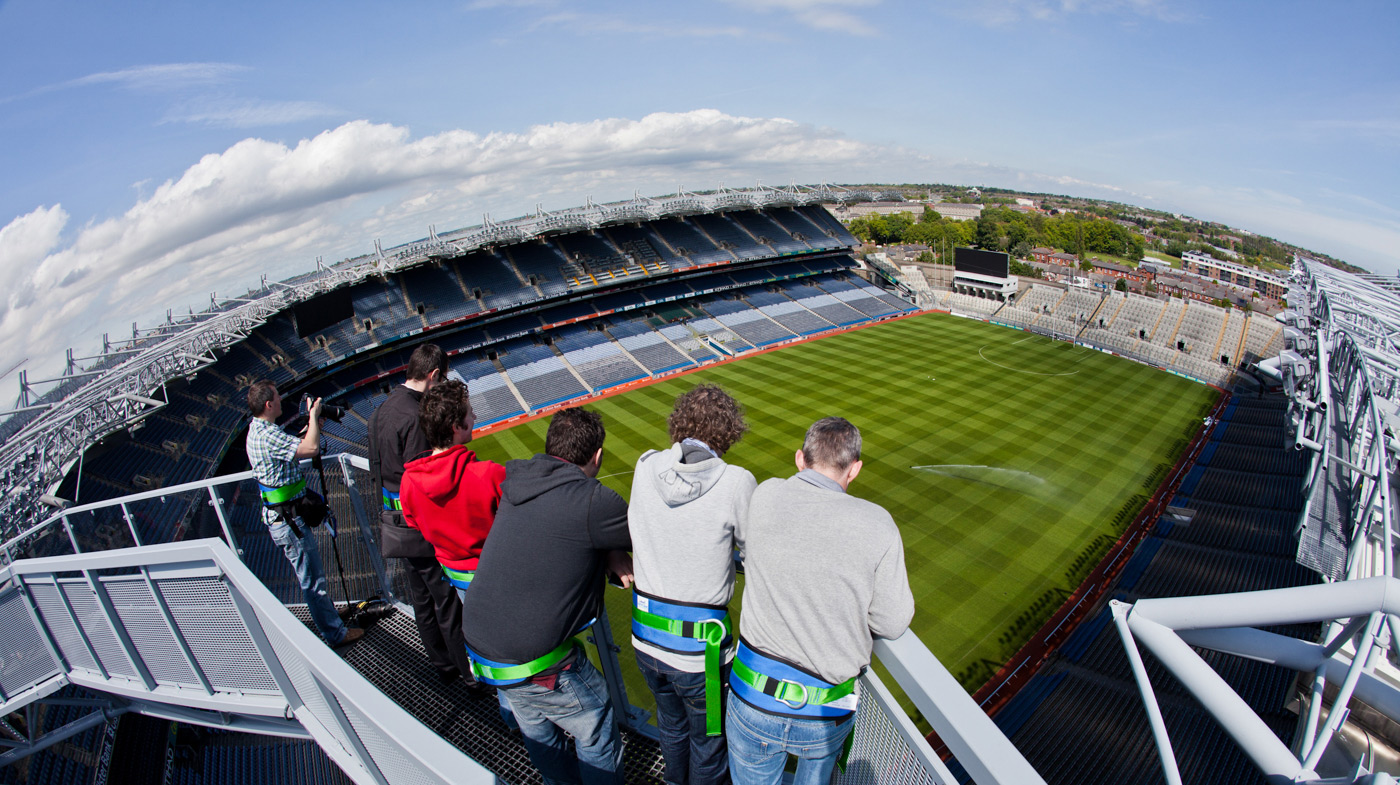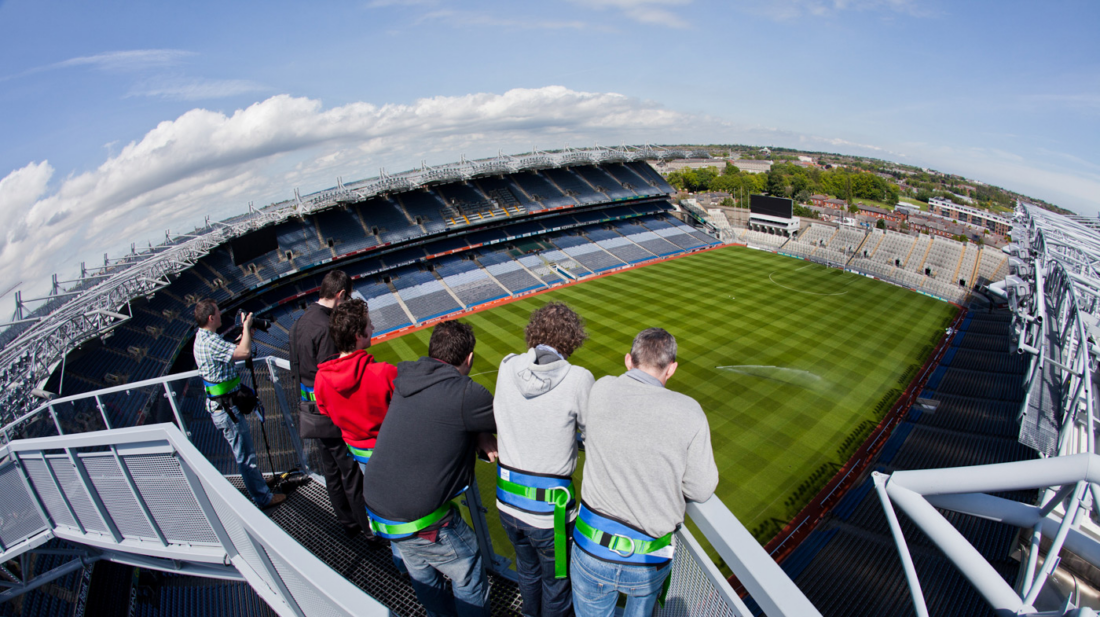 Watching a sports game on vacation is such a great way to have an authentic local experience while having fun. And one of the top fun things to do in Dublin, Ireland has to be watching a Gaelic football (that's soccer!) game.
Croke Park is Ireland's biggest football stadium and hosts Gaelic sports games from April to September. If you don't want to catch a game or you're visiting out of season, you can still take a stadium tour and learn about Ireland's favorite sports.
27. Learn to Play Some Irish Sports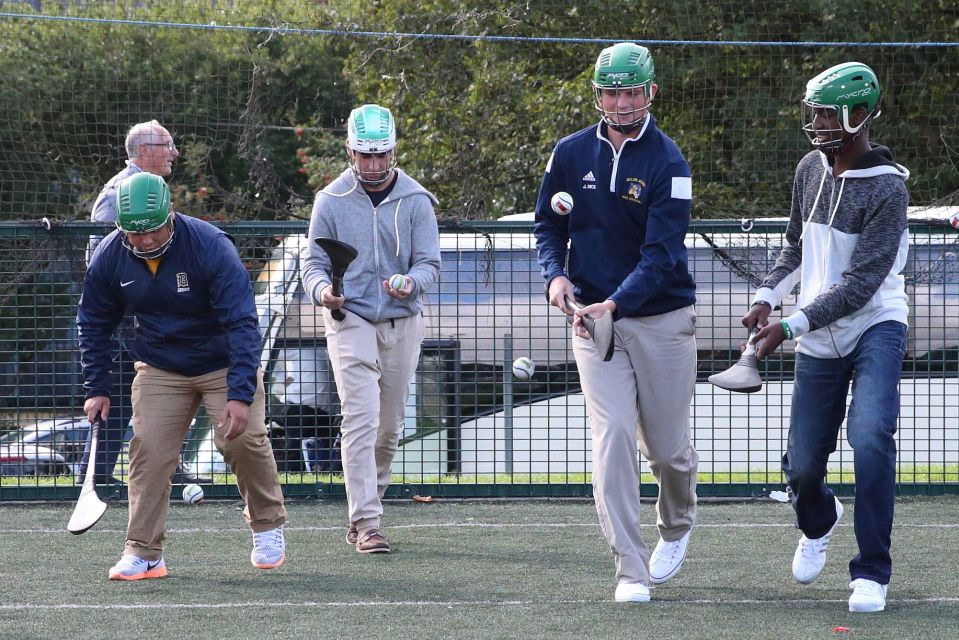 After touring the stadium, if you want to immerse yourself in the world of Irish sports even more, you can book a Gaelic Games Experience and learn how to play the games and spend some time outside with the locals.
28. The Hungry Tree
One of the most unique things to do in Dublin is this cool photo opportunity. The 'Hungry Tree' is literally a majestic, 100-year-old tree that grew so wide and tall that it swallowed up part of the cast iron bench that stands in front of it.
You'll find it in King's Inns Park (yet another of Dublin's city parks) which is a nice spot for family photos.
29. Viking Ruins at Wood Quay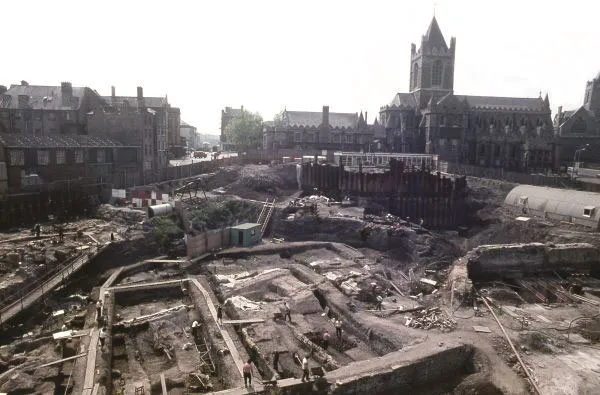 There are lots of museums, memorials, and archives dedicated to Ireland's history from the early 20th century onwards, but few focus on Ireland and Dublin's early history. Dublin was founded in the 9th century by Vikings. They were the ones that dubbed it Dubh Linn (no pun intended!) which means Black Pool.
One of the top things to see in Dublin, Ireland is the Viking settlement at Wood Quay. It's next to Christ Church Cathedral on the banks of the River Liffey. The ruins are out in the open and totally free to visit.
30. Shopping on O'Connell Street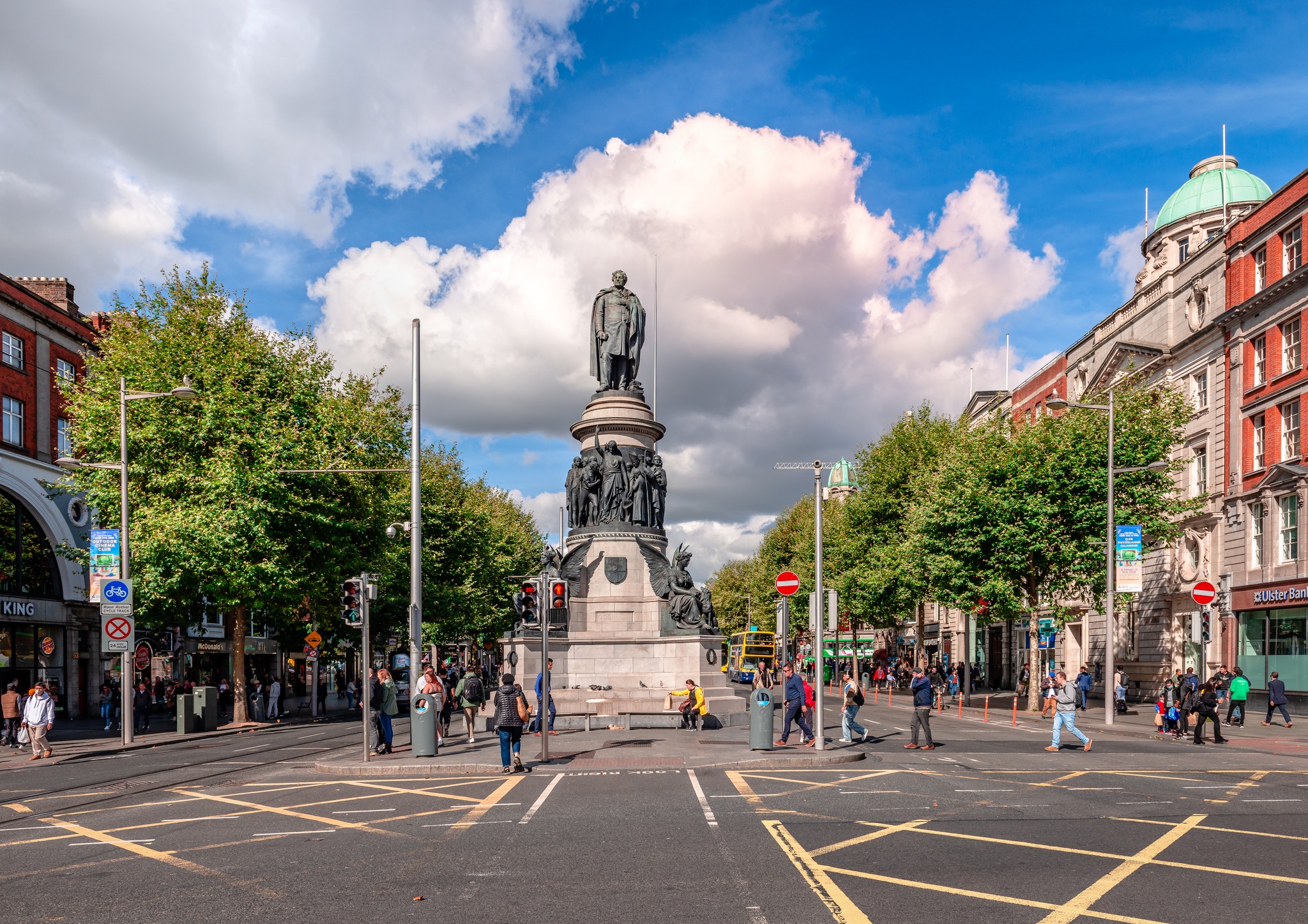 Dublin isn't short of shopping centers, malls, vintage stores, and tourist souvenir shops. No matter what you want to shop for, you'll find it on or around O'Connell Street.
O'Connell Street is a huge, pedestrianized road named after a former Mayor of Dublin. He campaigned to give Irish Catholics to right to be Members of Parliament around the turn of the 19th century. There's a monument to him at the bottom of O'Connell street so even while you're shopping, you'll be getting a history lesson!
31. National Gallery of Ireland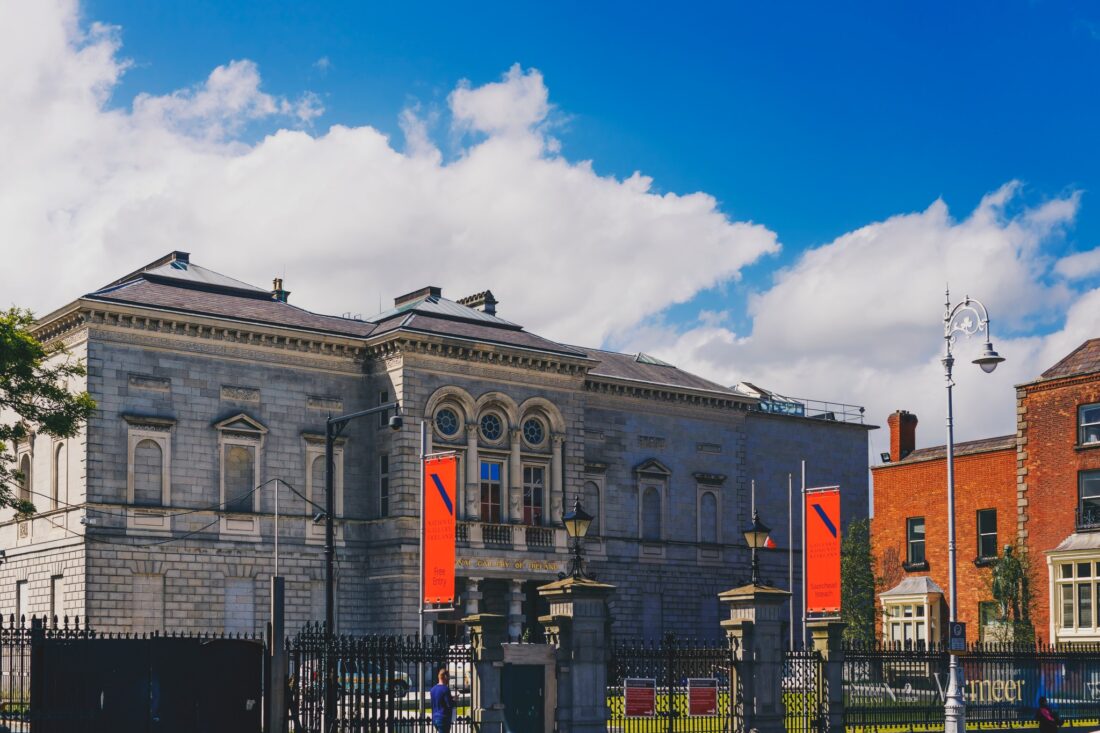 As well as the national museums, if you're an art lover and you're wondering what to do in Dublin, Ireland then you have to check out the National Gallery of Ireland. It's next door to the national museums of archaeology and natural history so it's super convenient for culture vultures.
The National Gallery of Ireland boasts a huge collection of European art from the 14th century to the 21st century. And it also has free admission!
32. Garden of Remembrance
When Queen Elizabeth became the first British Monarch to visit Ireland in over 100 years back in 2011, the first place she visited was the Garden of Rememberance to lay a wreath. It's a small but important formal garden dedicated to people who gave their lives for Irish freedom.
There are lots of statues in the garden as well as quintessential Irish symbols like the Celtic harp and Celtic crosses.
33. Dublin's Street Art
Dublin has some amazing street art offering lots of opportunities for Instagrammable photographs. Some of the best spots include the Tivoli Theatre parking lot, 36 Molesworth St, and 41 Aungier St.
You'll find street art all over the Temple Bar neighborhood too. Love Lane is a highlight!
34. Delahunt Traditional Irish Restaurant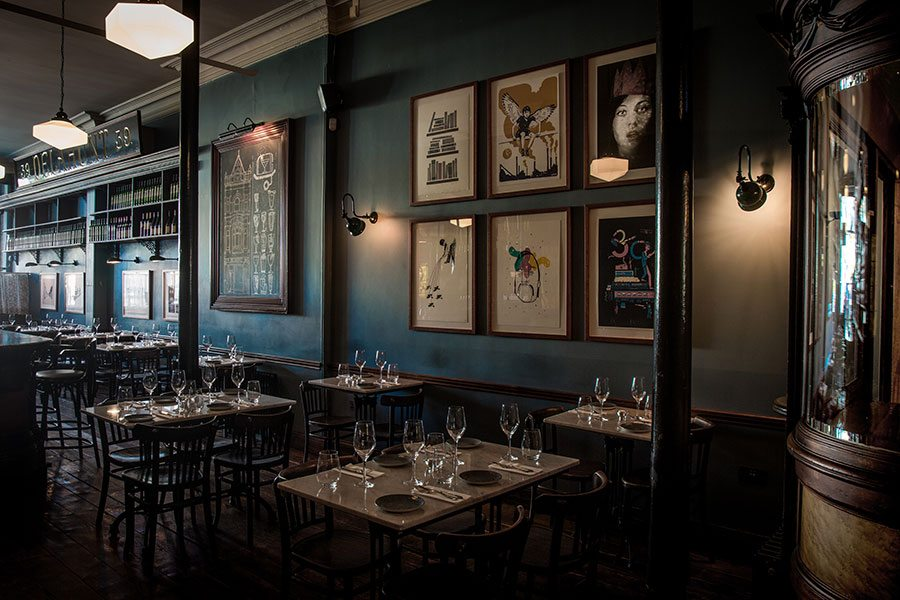 If Delahunt Restaurant is good enough to dine at for Prince Harry and Meghan Markle during their last visit to Dublin then it's good enough for you! This restaurant is one of the best places in Dublin to eat delicious and traditional Irish cuisine.
This restored tavern is close to St Stephens Green and serves dishes like suckling pig, monkfish, and other locally-sourced dishes. Their tasting menu is currently €80 which isn't bad for five courses.
35. The Cobblestone Live Music Pub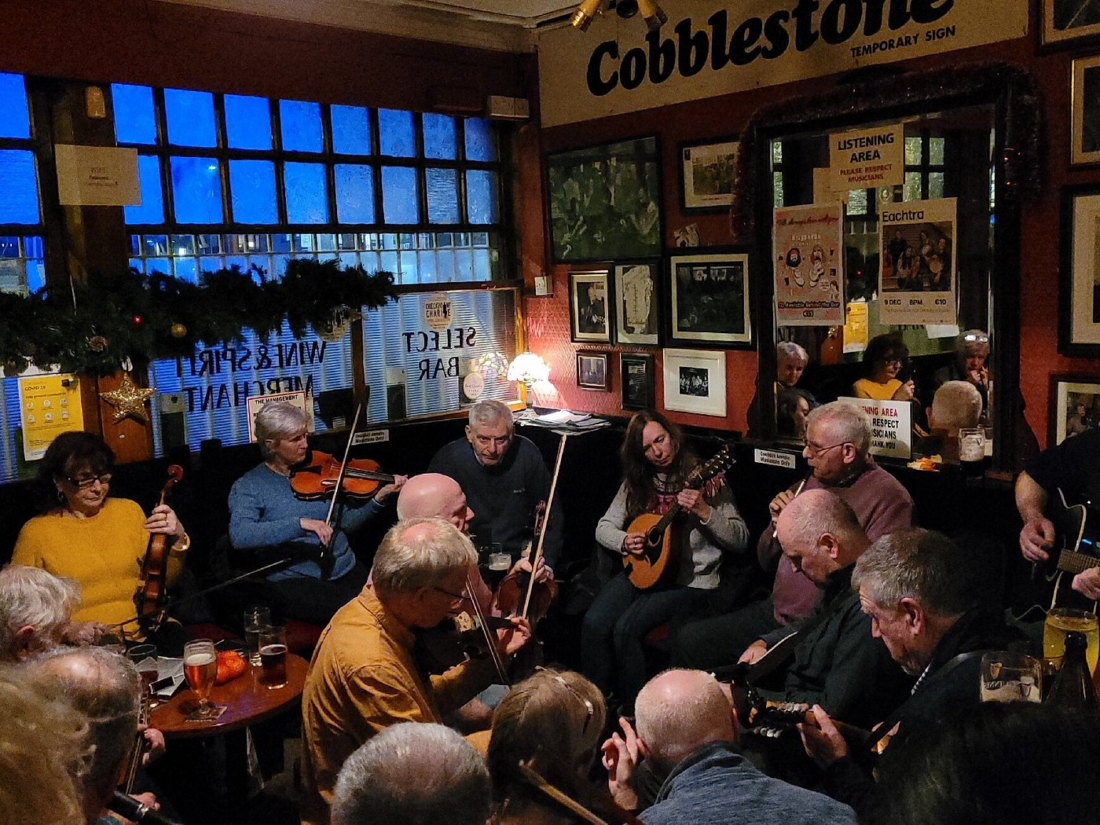 Whereas people living in Dublin probably wouldn't be caught dead tapping along to a band in the Temple Bar neighborhood, pubs like The Cobblestone welcome both tourists and locals alike.
If you want to listen to folk music in a more low-key place, this is the place for you! It's in the trendy Smithfield neighborhood surrounded by flea markets and food fairs on the weekend.
36. Murphys Ice Cream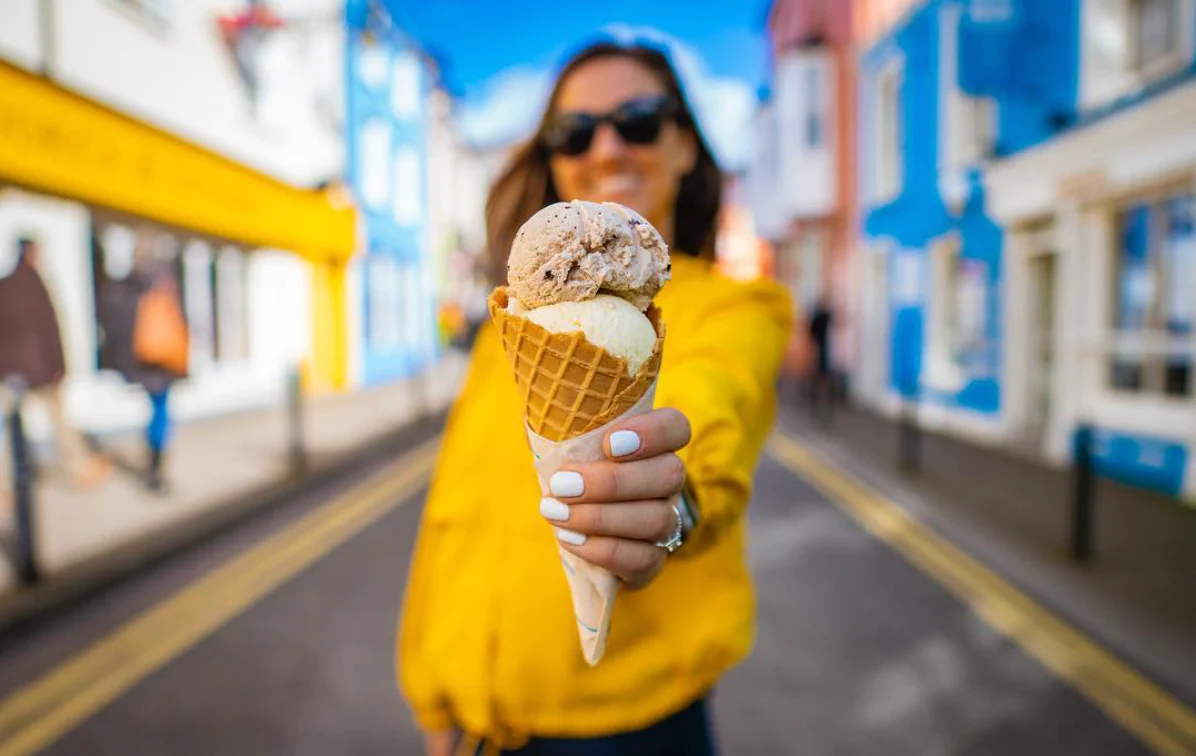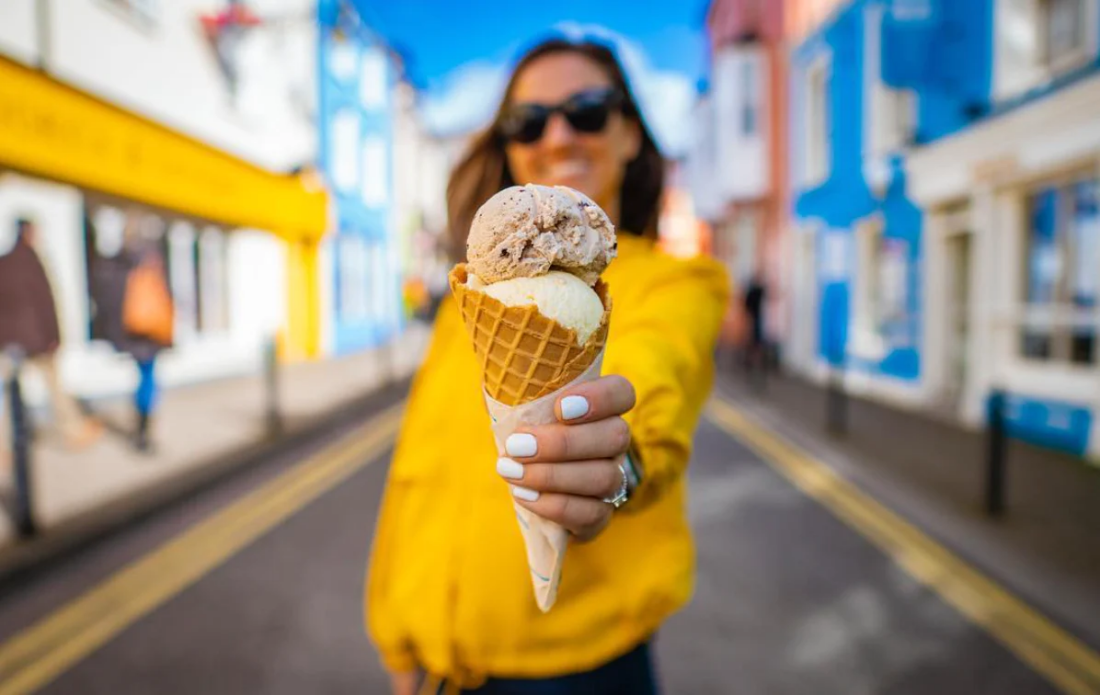 Ice cream? In Dublin?! Yes, if you're a fan of Netflix's Somebody Feed Phil then you'll have seen his Ireland episode where he visits Murphys Ice Cream and samples their crazy flavors like Irish Brown Bread (my favorite).
They have more kid-friendly flavors too and it's a delicious, well-loved, Ireland-born company with ice cream made right in Dingle. If you're visiting in the summer (or even winter), you have to try a scoop of Murphys! There are locations all over Ireland as well, if you happen to miss it in Dublin.
37. Eat an Irish Breakfast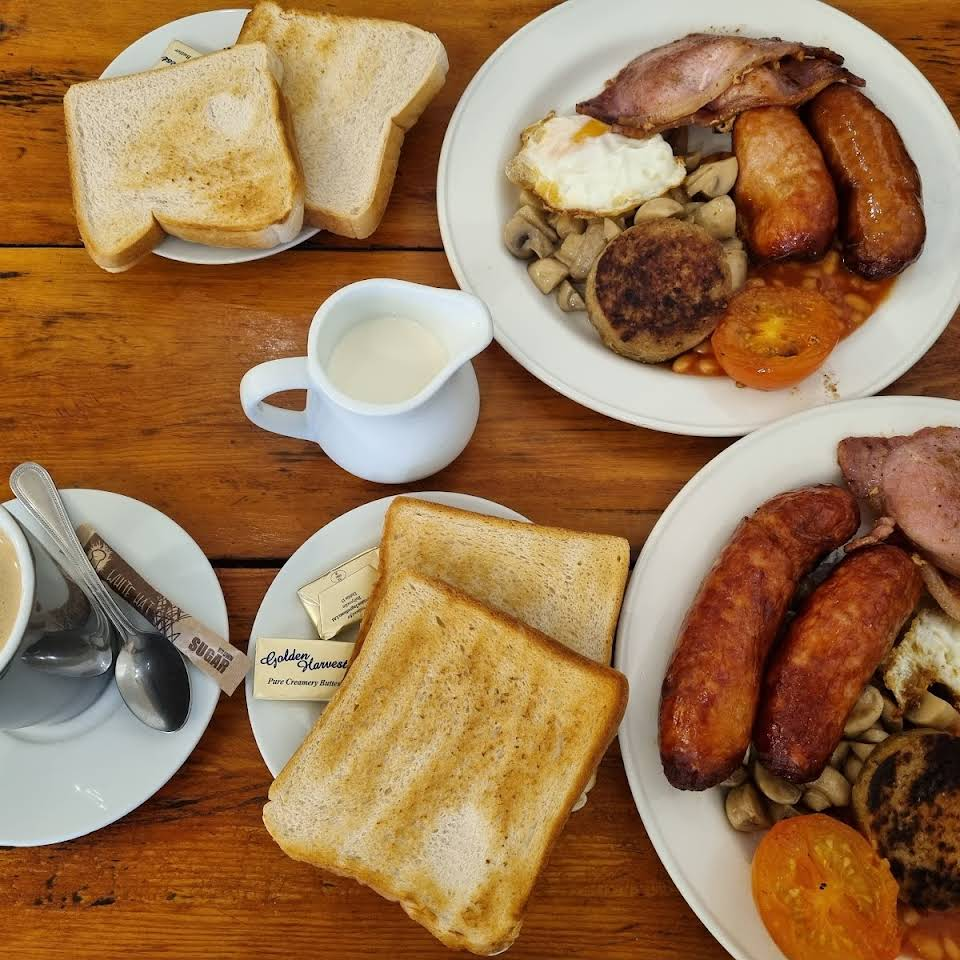 You've heard of the full English breakfast or 'fry up' but Ireland has their own spin on it. Instead of baked beans, you'll find fried tomatoes and often fried potatoes too. And instead of black pudding (Google it – it's not a dessert!), you'll find white pudding.
One of the best places to order the full Irish breakfast is a quintessential greasy spoon like Lovinspoon. It's close to the Garden of Remembrance and O'Connell Street.
If a meat heavy breakfast isn't your thing, you should definitely head to Queen of Tarts, one of my favorite eats in Dublin. They have delicious breakfasts, and amazing cakes. Possibly the best Victoria Sponge I've ever had!
38. Eat at a Restored Church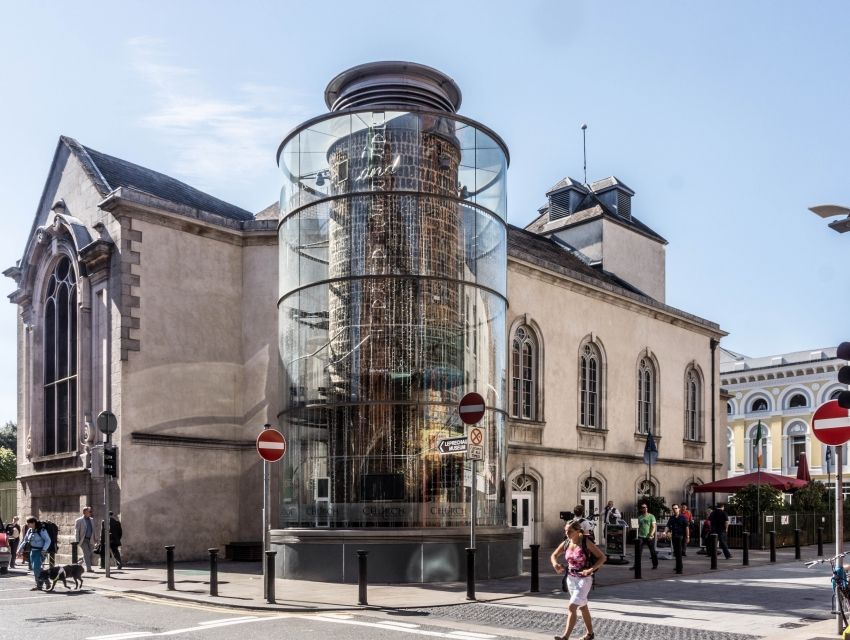 Have you ever dreamed of eating dinner in an old church? No? Well, it's a pretty cool experience that should definitely be on your bucket list. Eating at The Church one of the coolest things to do in Dublin if you want a unique dining experience.
39. Eat at Avoca Cafe & Wool Shop
Avoca Cafe and Wool was founded in 1723 as a woolen mill and has since expanded to include a cafe and gift shop.
The woolen mill still operates at the same location and produces a range of high-quality Irish wool products, including blankets, throws, scarves, and hats. You can watch the weaving process in action and purchase unique, handmade items.
The cafe at Avoca serves a range of fresh, locally-sourced dishes in a bright and welcoming atmosphere. The menu includes breakfast items, sandwiches, soups, salads, and more, with many vegetarian and gluten-free options available. In addition to the cafe, there is also a food market selling a range of artisanal products, including baked goods, cheese, and chocolate.
Avoca Cafe and Wool is a great destination for anyone looking to experience traditional Irish crafts and cuisine in a modern setting.
40. Take pictures with all the cute Dublin Doors
Dublin is known for its colorful doors. As you're exploring the city, keep an eye out for all the cute doors and get a picture in front of at least one!
Bonus: Day Trip from Dublin
There are so many great day trips from Dublin. If you're planning on basing yourself in Dublin for several days, I highly recommend exploring one of these day trip options. Here is just one of my favorites, and probably the easiest day trip to do.
Day trip from Dublin to Howth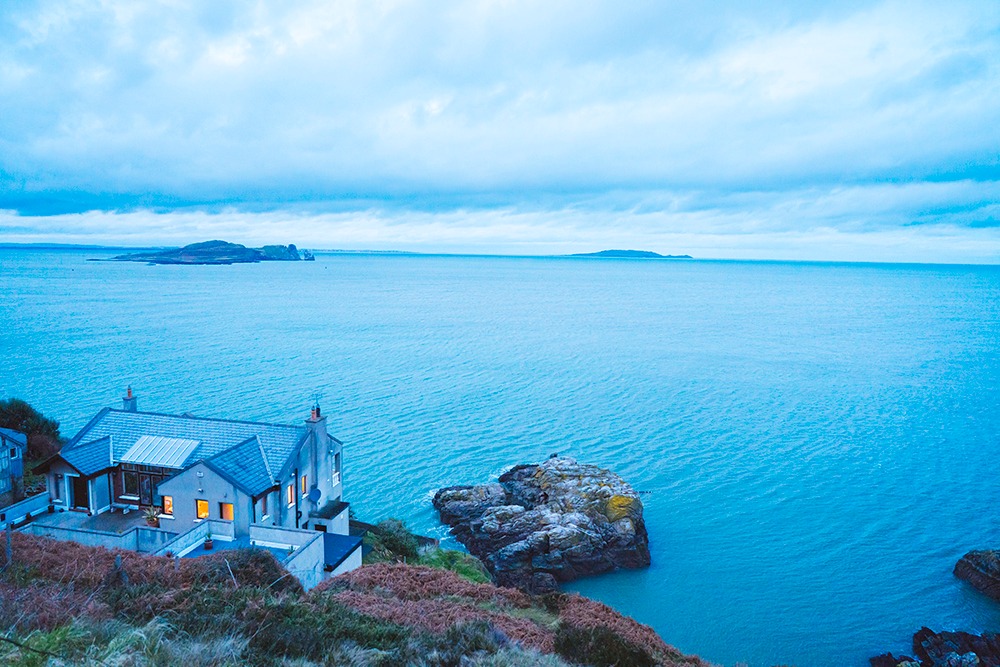 If you want to get out of the city for a bit, take a quick day trip to Howth. Howth is a charming coastal village located just a short distance from Dublin, making it an ideal day trip from Dublin. One of the highlights of a visit to Howth is the stunning natural scenery. The village is situated on a peninsula that offers breathtaking views of the Irish Sea and the surrounding coastline. Visitors can take a leisurely walk along the picturesque cliff path, which stretches for several miles and offers panoramic views of the sea and the rugged coastline.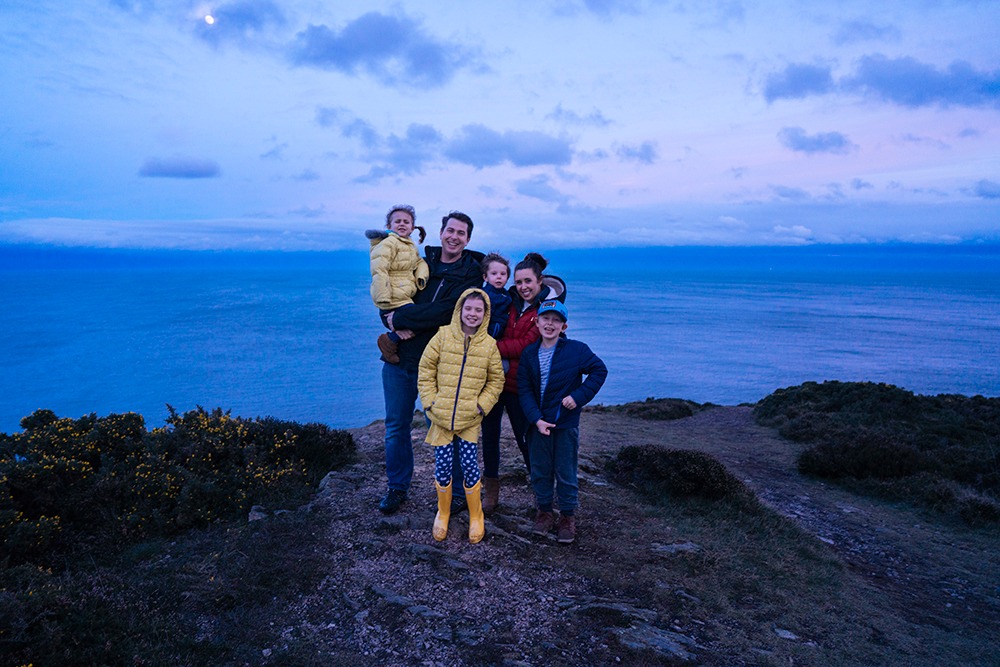 In addition to its natural beauty, Howth is also known for its fresh seafood. The village is home to several excellent seafood restaurants and cafes, where you can sample delicious dishes made with locally caught fish and shellfish. One of the best ways to experience the local seafood is to visit the fish market at Howth Harbour, where you can watch the fishermen bring in their catches and choose from a wide selection of fresh seafood to take home or enjoy on the spot.
Things To Do in Dublin FAQs
What county is Dublin in in Ireland?
What county is Dublin, Ireland in is a super easy question to answer because it has the same name! County Dublin is one of Ireland's 32 traditional counties of Ireland.
County Dublin has four local government areas, one of which is Dublin City. The other three are Dún Laoghaire–Rathdown, Fingal, and South Dublin.
Is Dublin a walkable city?
Dublin is a very walkable city. Most popular tourist attractions are concentrated around the River Liffey in Dublin City Center. It's also a very flat city with almost no hills.
As long as you don't have any accessibility needs, you'll be able to get around on foot! Some of the attractions like Kilmainham Gaol or Phoenix Park are a taxi or bus ride away, but these are two of the only exceptions.
What is the best time to go to Dublin?
One of the great things about visiting Dublin is that it's a big capital city. There's always plenty to do and see whether you visit in January or June.
Dublin has an oceanic climate which means the winters are long, cold, windy, and wet and the summers are mild-warm. If you want to visit Dublin when it's warm, book your trip for June – August. Bear in mind that prices will be higher, the city will be busy, and the weather could still be bad!
Visit during the shoulder months of May and September for lower prices and moderately warm weather. March 17th is St Patrick's Day and it's a huge event in Ireland, so if you love nightlife and are happy to pay the inflated prices then it's a lot of fun!
Discover the Best Things To Do in Dublin, Ireland When You Visit
On the surface, it might seem like all the best things to do in Dublin revolve around drinking whiskey, drinking Guinness, and more drinking! But when you visit Dublin, you'll uncover a rich literary history housed in beautiful Georgian buildings and friendly locals.
Whether you're visiting as a couple, a solo traveler, or as a family, Dublin will greet you with open arms and tons of fun things to do!