If you're visiting Japan for the first time, there are a few tips you'll want to keep in mind before you go. The Japanese culture can be very different from western culture, so it's good to know a few basic rules of etiquette so you don't offend anyone. Here's what to know before going on your Japan trip.
Before going to Japan, be sure to check out my other resources:
Japan Itinerary for First Time Visitors
What to Eat in Japan
What to do in Tokyo
How to Use the Japan Rail Pass
Guide to Hiroshima
Miyajima Island Japan
1. Don't rent a car
Renting a car in Japan, especially for this itinerary, is unnecessary. Unless you plan to visit more remote areas of Japan or Okinawa, you will be able to take advantage of Japan's world-class transportation system. It is economical, faster, and better for the environment.
2. Take Advantage of a Japan Rail Pass
In this itinerary, I have done the math, and you will save money by purchasing a 7-day Japan Rail Pass (JR Pass). Trains will take you across Japan safely and efficiently. Trains are generally safe and clean. To travel quickly, you'll want to take a Shinkansen bullet train or high-speed train. Any time you see train stations with "Shin" at the front of the name, it means there is a high-speed train. 
Read the related blog: How to Use Your Japan Rail Pass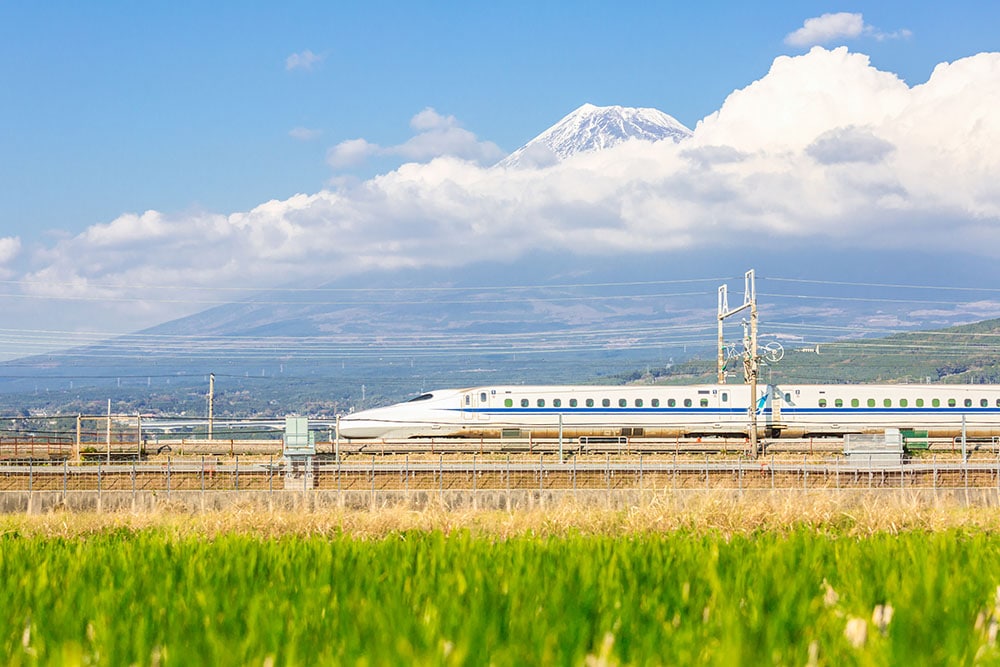 3. Tipping is unnecessary
Tipping in Japan is unnecessary and generally considered rude. In most western cultures, tipping is expected, but not in Japan. The Japanese people take pride in a job well done. The best way to show appreciation is by being respectful and following the rules. Don't feel bad for not tipping. Try learning some basic Japanese words like saying thank you for the food and other respectful Japanese phrases.
4. Book in Advance
Plan out where you want to eat and stay. The best restaurants and ryokans (like a spa hotel with meals) will book out months in advance. So do your research and don't miss out. This will also save you money. Read this to learn more about your trip to Japan cost.
5. Carry Your Passport
It's the law in Japan that anyone who is not a Japanese National must carry identification. Keep it in a safe place, like the inside pocket of a backpack or purse, although crime is low in Japan and will hopefully not be an issue, better safe than sorry.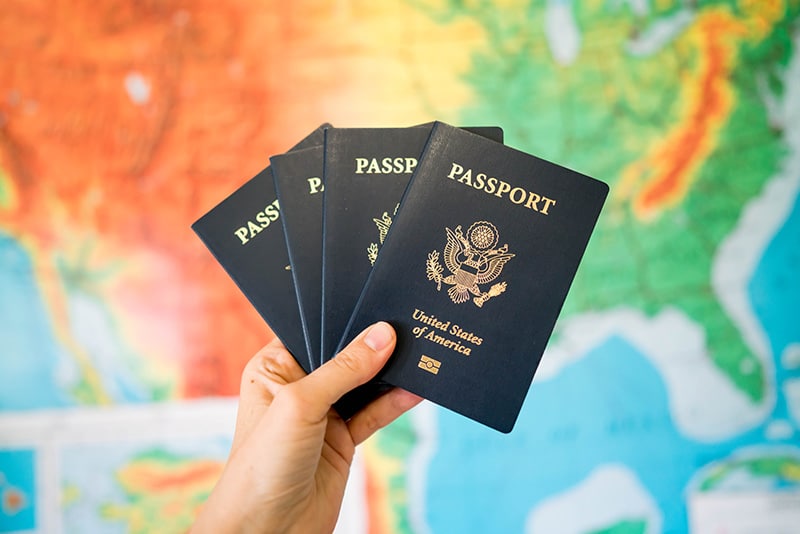 6. Carry Cash
Most establishments in Japan will take cards, especially in Tokyo. But you will definitely find places where you'll need cash. I recommend withdrawing cash at one of the many 7-11's around the country. There is even one in Narita Airport. 7-11 has the best exchange rates I've seen.
7. Bowing is good
Feel free to greet someone or say thank you by adding a bow. I know it sounds awkward and may feel awkward at first, but honestly, it becomes second nature as you spend more time in Japan. Bowing in Japan shows respect, gratitude, signals an apology, goodbye, sympathy, congratulations, appreciation, in place of a handshake….you get the point! The bow is versatile. A quick 15% bow should be enough for most situations you'll encounter on your travels.
8. Smoking in the streets is not allowed
There are designated areas for smoking. However some restaurants, bars, and train cars allow smoking. Just ask before you light up.
9. Bring your own trash bag
This one is important! There are almost NO public garbages in Japan. You'll likely find them in bathrooms, but otherwise, you'll have to be in charge of your own garbage. Just like on a hike, pack it in, pack it out. Bring several disposable grocery bags or ziplock bags to carry with you on your trip and bring one with you in a day pack each day.
10. Don't be scared of the toilets
Japan is famous for its modern bidet toilets. Don't be scared, these are amazing! I'm currently saving up money to buy my own! The toilets will wash and dry you. It's very sanitary. You will still find some squat toilets in Japan where you have to squat and go into a hole in the ground. They are rare, but do exist, especially outside of the big cities, so just be prepared for that. I recommend females bring one of these if it's something you've never done before and are nervous about doing.
11. Try All the Food
Yes, Japanese food is very different from most western food, but don't be afraid to try new things! You might just find a new favorite. Honestly, I have loved almost everything I've tried in Japan! Try to be adventurous!
12. Try the Convenience Stores
Surprisingly, one of the best places to stop for a bite in Japan is a convenience store. Places like Family Mart, Lawson, and 7-11 have a good offering of quick meals and snacks to tide you over between meals. Try sushi, Onigiri (rice balls), and bento boxes.
13. Stay in a Ryokan
A ryokan is a traditional Japanese inn where guests sleep on tatami mats on the floor, enjoy hot spring Onsens where you will enter completely naked (men and women have separate baths), and a traditional kaiseki, a traditional Japanese multi-course meal with each course cooked using a different skill (fried, boiled, etc). A ryokan is a must-have experience in Japan that you won't want to miss!
14. Get an IC Card
These rechargeable credit cards can be used for public transport and also for vending machines! It makes everything very convenient! You can buy these at any major train station in Japan. Before leaving Japan you can return your IC card for ¥500 (about $5 USD) plus any balance you have left.
15. Try the Vending Machines
Speaking of Vending machines in Japan, be sure to try some food from them. You'll be surprised what you can find in a vending machine!
16. Try Ramen
While sushi might be the first food that comes to mind when you think of Japan, ramen is actually much more popular! If you've only had cup-o-noodles, you're in for a real treat! Be sure to try ramen with egg. It's a filling, delicious, and affordable meal.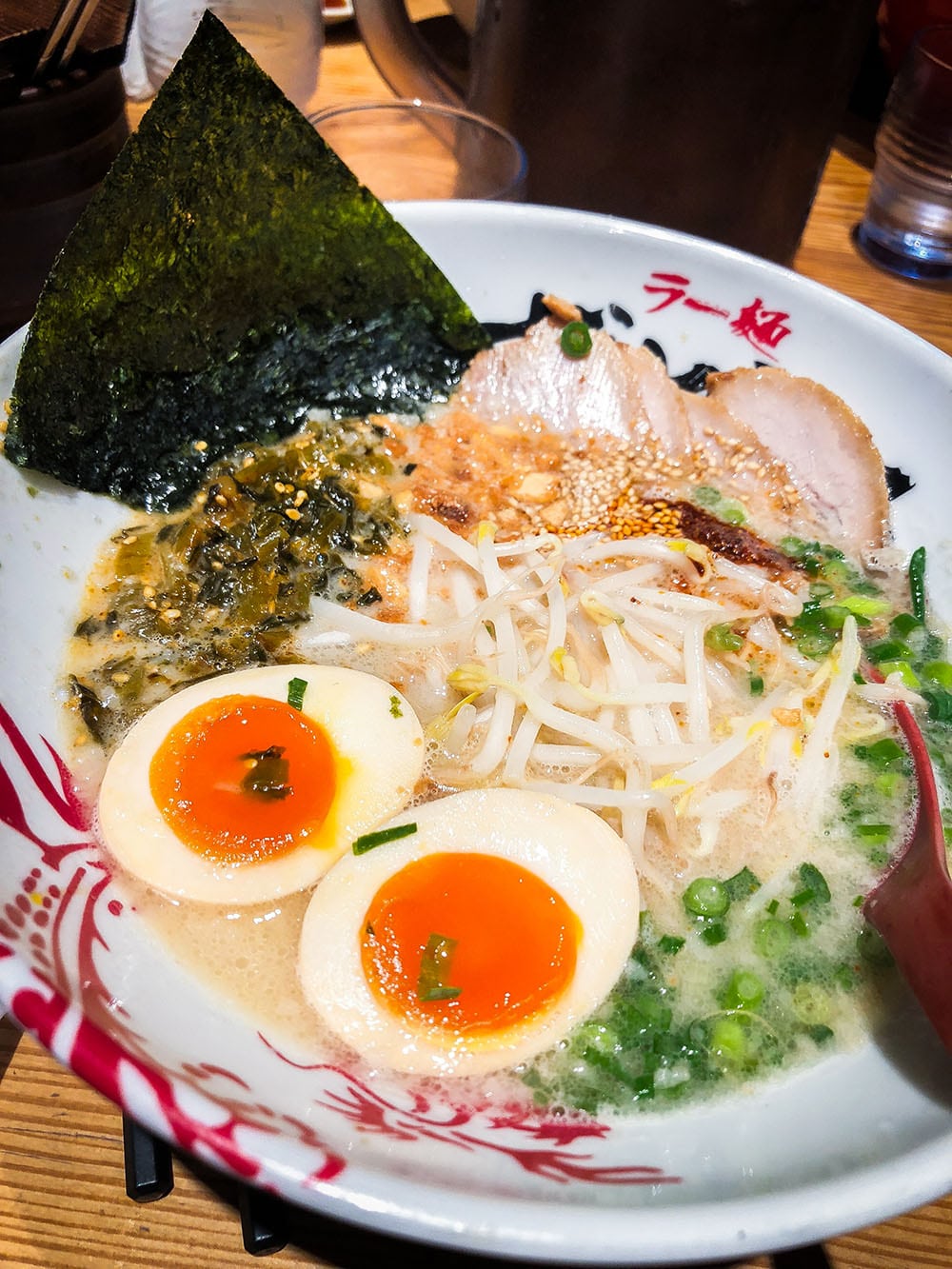 17. Do not eat in the streets
It's considered rude. This is a tough one with kids and you need to eat on the go. We weren't able to completely avoid this faux-pas and I didn't feel like anyone looked down on us, so maybe it doesn't apply to kids?
18. Store or Forward your Luggage
It can be especially difficult to navigate crowded streets and busy trains with bulky luggage. Make use of luggage forwarding services like Yamato and train station lockers. They're fairly affordable and helpful when using public transportation.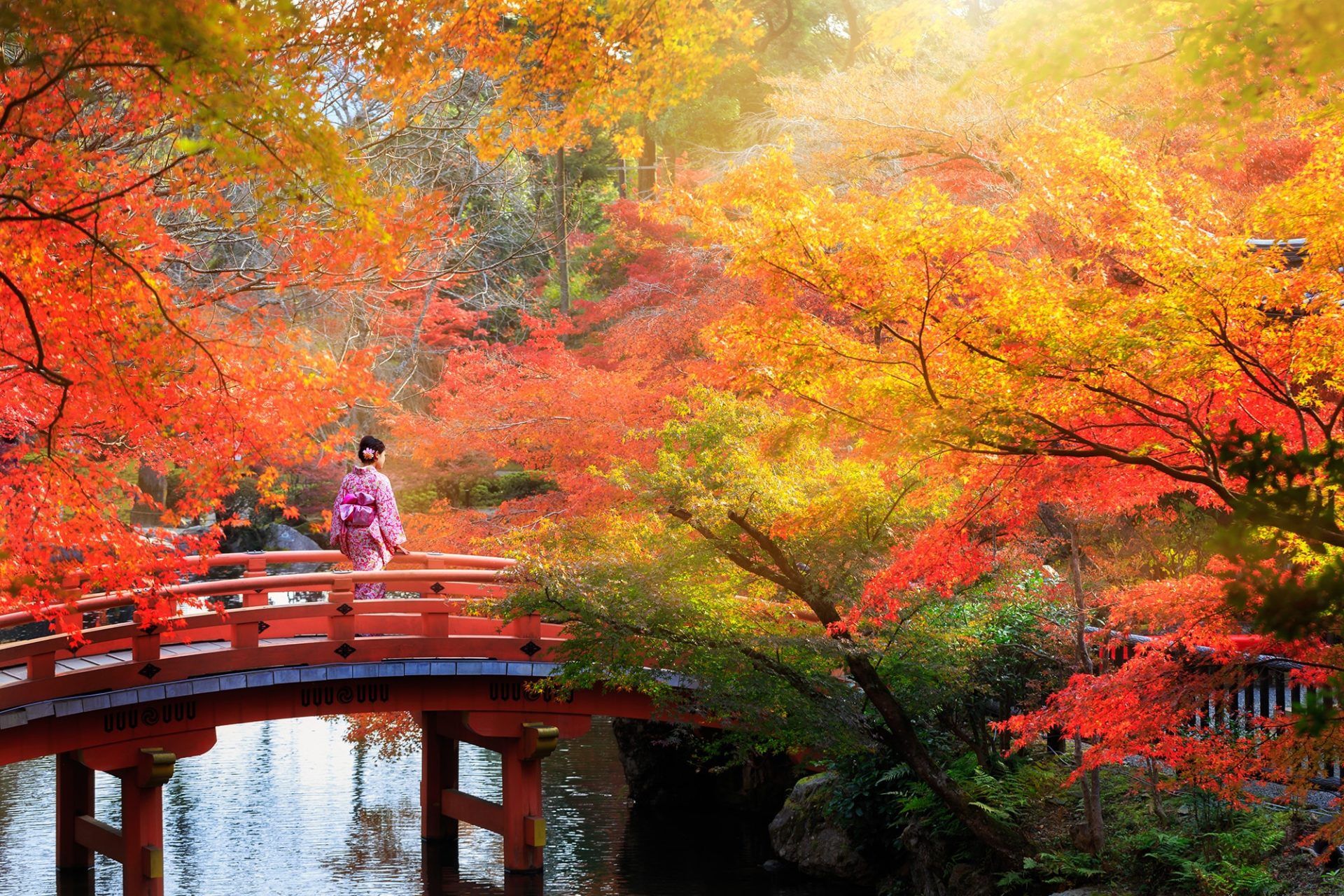 19. Take time to enjoy Japanese Gardens
Take a step away from the bustling cities and take time to enjoy these incredible gardens. They're unlike anything I've ever seen!
20. Do your souvenir shopping at a 100-yen store
Like a dollar store, but better! You never know what you'll find there. Also, try Daiso or Don Quijote. They are like up-scale 100-yen stores!
I hope these 20 Japan travel tips were helpful for your first visit. You're going to fall in love with Japan, and knowing these things in advance will make it an even more enjoyable experience!
If you want to know more Japan travel tips, check out our Japan travel destinations and guides. They'll give you the details of the best places to visit, as well as Japan trip planning tips for what to do and see while you're there.
Practical Tips for Booking your Trip
Book Your Flights and Car
Find a budget airlines by using Skyscanner. This is my favorite way to search for flights because they crawl websites and airlines around the globe, so you always know you're getting the best deal. Learn more tips for finding the best flight deals here.

For cars, I like to use Rental Cars because they have good filters and its easy to search for multiple companies.
Book Your Accommodation
My preferred way to stay around the world is VRBO. I find it usually gives you a unique local experience in any destination. If you want to stay in a hotel, use Booking, as it consistently gives the cheapest rates for guesthouses and hotels. I use them both all the time.
Always Get Travel Insurance
Travel insurance protects you and your family against illness, injury, theft, and cancellations. It's peace of mind in case anything goes wrong. I never travel without it. I've been using World Nomads for the last few years and love how easy it is to use. I have also used Allianz. Compare rates to see which is best for the coverage you need.
Looking for ways to save money on travel?
Check out my resource page for the companies I use for traveling! I share everything I use to save me time and money.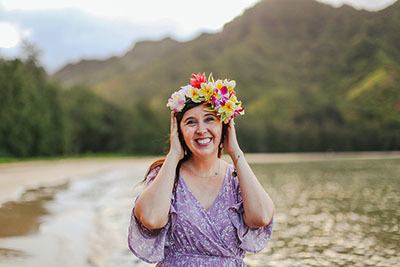 xo
Vanessa