As one of Japan's top sites, a day trip to Miyajima Island to see the famous floating Itsukushima Torii Gate is a must while in Japan.

A Guide to Miyajima Island Japan Home of the Floating Torii Gate
One of my very favorite stops in Japan was to visit Miyajima Island, home of the famous floating Torii of Itsukushima Shrine.
I have seen pictures of this infamous floating torii gate, often referred to as the Itsukushima Shrine, but actually never really knew where it was, other than Japan. Lucky for me, I have a good friend who lives in Japan, quite close to this island, who arranged for us to take a day trip. I'm so glad because I never would have found it on my own!

Where is Miyajima Island and How do You Get There?
Miyajima Island is located in the south of Japan, tucked inside Hiroshima Bay. The island was surprisingly easy to get to. I highly recommend purchasing a Japan Rail Pass before going to Japan. Learn more about what the Japan Rail Pass is, how to get it, and how to use it in my article here.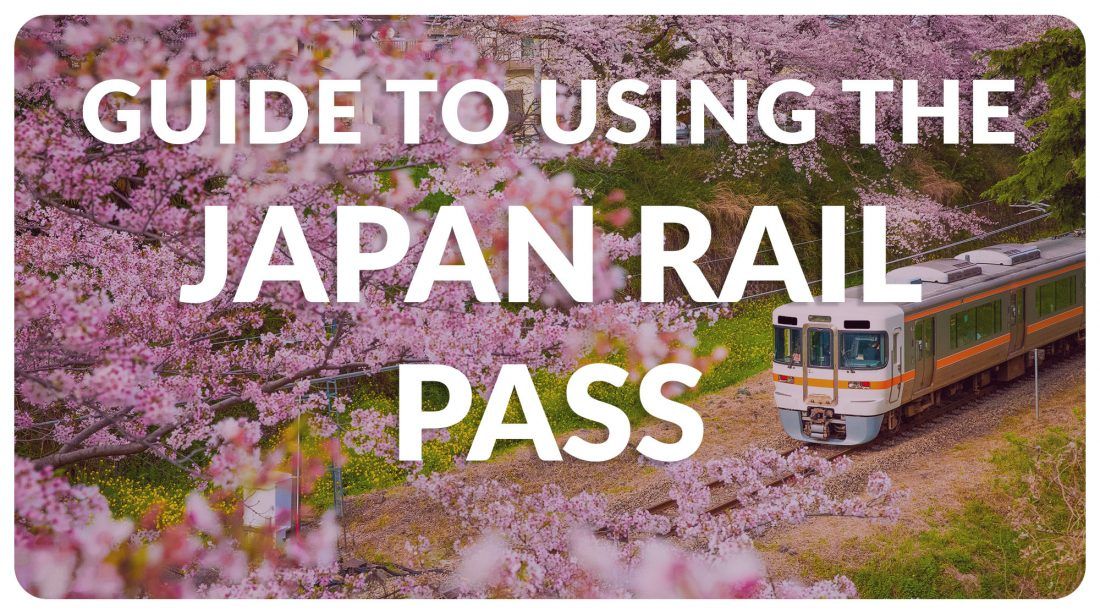 After spending several fun-filled days in Tokyo, we took the Shinkansen (Bullet Train) to Hiroshima using our Japan Rail Passes. We spent several days in Hiroshima with a day trip to Miyajima Island. From Hiroshima, we took the streetcar to the Miyajima Ferry Terminal. There are two options for the ferry, be sure to choose the one that accepts the Japan Rail Pass. It was a quick and beautiful 10-minute ferry ride to the island, where we exited and were greeted by the island's many deer.
If you're interested in taking a day tour to Miyajima Japan or having a cultural experience on the island, here are some recommended tours that would be great to do.
Best Tours on Miyajima Island
Enjoy an informative tour of the historic Itsukushima Shrine with a knowledgeable guide who will show you around in a traditional rickshaw. You'll learn about the history of Miyajima Island, "the Island of the Gods" while seeing the amazing views, temples, and other spiritual sites.
A 4 or 6-hour private tour to Hiroshima and Miyajima Island. You will visit Hiroshima Prefectural Industrial Promotion Hall, Hiroshima Peace Memorial Park, Hiroshima Peace Memorial Museum, and other more.
A really unique and fun experience in which you can learn about traditional Japanese culture and dress up in a kimono, traditional Japanese clothing. The tour also includes a tea ceremony, a calligraphy lesson, or both while wearing a traditional kimono at the 300-year-old temple of Miyajima, Hiroshima.
A 7-hour tour to Hiroshima and Miyajima where you'll learn about Hiroshima's dark history and prosperous present at sites like the Peace Park and A-Bomb Dome. I find this kind of tour very helpful as it's organized and has a lot of places to visit and things to do.
Best Hotels in Miyajima Island, Japan
Nearby Torii, you will be welcomed by the overlooking entrance gate of Itsukushima-jinja Shrine. It's a 5-minute walk from the Unesco World Heritage Site, Itsukushima Shrine.
The hotel offers public and private hot baths, a free shuttle, and WiFi access. and Japanese breakfast and dinner from their on-site restaurant.
Another highly-rated hotel, located near the beach, Miyajima Hotel Makoto is in Itsukushima Park. You'll get to visit nearby tourist attractions such as Shiraito Falls and Hiroshima Peace Memorial Park.
They have free WiFi, complimentary breakfast, a free ferry terminal shuttle, and an indoor refrigerator which I find really convenient.
This 4-star hotel will give you a great view of Miyajima Island from every room. It is conveniently located in many popular attractions in the area such as the Itsukushima Shrine, Miyajima Ferry Terminal, Setonaikai National Park, and many more that are only a few minute's drive away.
The amenities of this hotel include free parking, internet access, an on-site restaurant and bar, tea and coffee in the common area, Kaisake Meal, and even a nearby beach and shopping area.
What to do on Miyajima Island
Miyajima, literally meaning Shrine Island, got its name from the famous Itsukushima Shrine. The island was once entered by boat through the floating Torii gate which would lead you directly to the shrine, a place of a great spiritual importance in Japanese history and culture. The island is believed to have been inhabited since 593.
Some attractions you can view are the Seto Inland Sea, which is known for its peaceful and beautiful scenery, Shinto Shrine, Itsukushima Shrine, a UNESCO World Heritage Site, and more. You'll get to know some of my favorite destinations when you read this article.
The Floating Torii Gate
The Most popular attraction on Miyajima Island is, of course, the floating Torii. A Torii is a Japanese gate between the normal everyday world and a sacred place, in this instance the Itsukushima Shrine.
Although this Torii gate is sure pretty to look at, it does serve a purpose. The orange color of the gate is believed to keep evil spirits away, and this is why you will see it on many other toriis and temples around Japan. To be respectful, please enter through the Torii before going into the Itsukushima Shrine.
This giant Torii gate is the icon of Miyajima Island. The current one we see today was erected in 1875 and has survived many earthquakes and typhoons. The original Torii was built in 1168 but has been rebuilt eight different times. The floating Torii gate actually stands under its own weight of 60 tonnes that keep it balanced and standing on the ocean floor. Pretty impressive for nearly 200 years!
If you stay on Miyajima Island all day (and you should), you should be able to see the Torii at low tide, when you can walk out to the gate, and also at high tide, when it appears to be floating mystically on the water. If you want to hit the floating Torii gate at just the right times, you can check the tides here. There will be a million other tourists taking pictures in front of the gate, but you've gotta do it. If you get lucky, you'll have a deer in your shot!
Say Hello to the Famous Miyajima Sika Deer
Speaking of deer, Miyajima Island is full of friendly deer who will want to eat whatever you're eating, and maybe even eat what you're wearing. These sika deer are considered sacred messengers from the gods. Please do not feed them, especially human food. I rescued a few deer who were eating plastic wrapping. Trashcans are hard to come by in Japan, so always bring a little baggie for your own garbage.

Visit the Many Temples, Pagodas, and Shrines on Miyajima Island
Since Miyajima literally means shrine island, you can bet there are a few here. These are some of the most beautiful and spiritually meaningful shrines and temples:
Itsukushima Shrine
Daisho-In Temple
Goju-no-to Five Story Pagoda and Temple

Head to the Top of Mount Misen
There are two ways to get to the top of Mount Misen. You can ride the Ropeway Gondola up Mount Misen where you'll be rewarded with forest and ocean views, or take a hike up the mountain. Either option is breathtaking. The Ropeway will cost around 1800 Yen roundtrip.

Omotosando Street Treats
This is the main shopping street on Miyajima Island where you can find anything from kitschy souvenirs to delicious meals. Spend some time wandering the streets and trying out snacks from different vendors. For a complete list of foods that you MUST try in Japan, see my article here.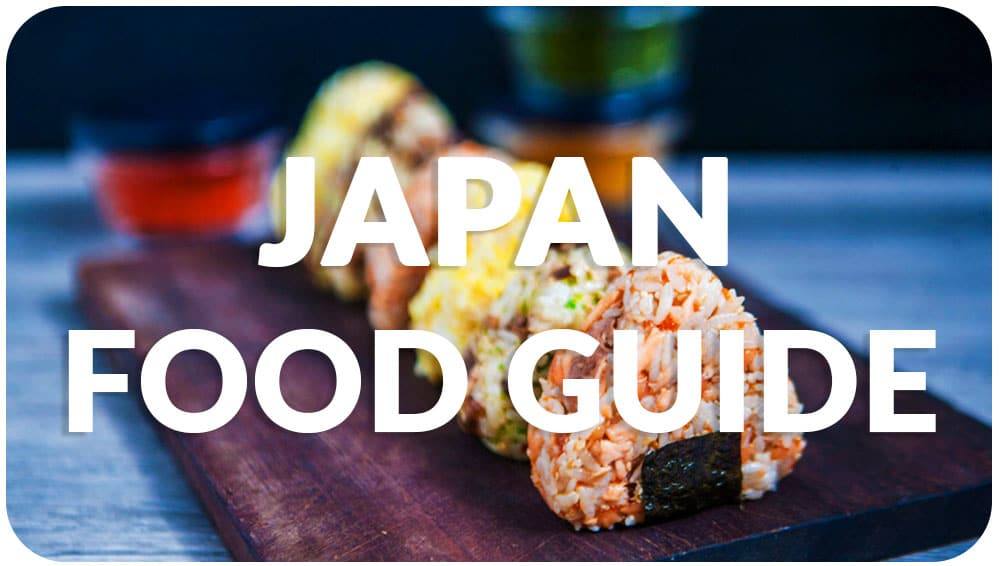 These were my favorite treats in Miyajima
Deer Poop Ice Cream: Ok, when I first heard about this, I'll admit, I thought it was made from actual deer poop! That was going to be a hard pass for me, but it was actually just soft serve ice cream with little bits of chocolate in it. Pretty safe!

Roasted Sweet Potatoes: Follow your nose to find some fresh roasted sweet potatoes, one of my favorite Japanese snacks.
Momiji: These fresh and beautifully shaped maple cookies are filled with sweet bean paste, chocolate, or custard. They are famous on Miyajima island and quite delicious, especially when warm. There will be several stores selling these and they were all pretty tasty.

Hiroshima Buns: These delicious steamed buns filled with tasty meat can generally be found anywhere in Japan, and I did eat them all around Japan, but the ones on Miyajima Island were my favorites. I mean look at those beauties?

Mikan Orange Smoothie: Fruit in Japan is very expensive and I found myself feeling deprived of vitamin C, so when I happened upon this Mikan orange smoothie for 500 Yen, I jumped on the chance to make up for my lack of fruit. Mikan oranges are similar to mandarins, but a little more tart.

Honey Treats from Sugi Bee Garden: Stop into the Sugi Bee Garden to try all sorts of snacks made with honey. Seriously almost anything you can think of…Honey drinks, honey chocolate, honey nuts, honey pretzels. It was all so delicious that I ended up buying two bottles of the honey drink mix to take home.

Oysters: Miyajima Island is famous for its fresh oysters. Oysters are big-time NOT my thing, but everyone seemed to be enjoying them. So slurp on oyster lovers!
Whatever you do on Miyajima Island you'll have a great time just soaking up the atmosphere and enjoying the beautiful scenery.
Miyajima Island Japan FAQ
Why is Miyajima famous?
Many tourists and even locals love to visit the island of Miyajima due to its spiritual feel and breathtaking scenery. It is also famous for its iconic Great Torii Gate, the Itsukushima Shrine and its floating torii gate that is illuminated at night.
Is Miyajima Island worth visiting?
If you're searching for the perfect weekend getaway to relax, witness the beauty of nature, and be in touch with Japanese culture, then Miyajima Island is definitely worth visiting.
How long is ferry from Hiroshima to Miyajima?
It usually takes 45 minutes to reach Miyajima Island by ferry from Hiroshima. It costs around Y2,000/3,600 one-way or return.
Do I need a car to explore Miyajima?
No, you don't need a car to explore the island as almost all of its attractions are within walking distance. You can go on tours or take the bus if you don't feel like walking.