This article contains affiliate links.
Black Friday and Cyber Monday are coming! Ditch the commercialism of the season and instead gift experiences! I've rounded up the best travel deals on the internet to help get you started. Here you'll find the best deals for airfare, hotels, tours, and travel gear.
I'll keep updating this page several times a day over the next week so you can see the most recent deals as they become available.
STOP – Before Booking Online!
STOP! If you're about to do ANY online shopping this weekend, I highly recommend that you sign up for Rakuten (formerly Ebates- I don't know why they changed their name). It's free, and it basically gives you free money when shopping online for almost anything. Where I see a big return is in flights. I usually get around $50 in cash when I book flights. They deposit money once a month into my PayPal.
There is a Chrome Extension that you can use that will automatically tell you if you'll get cash back and how much. It's an amazing free tool that basically gives you free money!
You can get $10 by signing up here.
Black Friday Flight Deals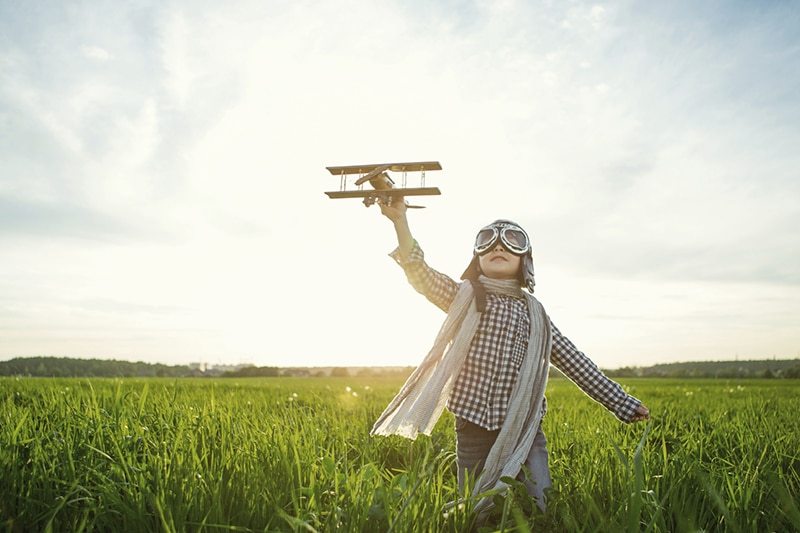 Kayak – Tons of Flight Deals
Kayak is one of my favorite deal sites. I love their explore feature, where you can enter your departure airport and explore all the cheapest options. They are having tons of great deals on flights, hotels, rental cars, and other travel packages.
Momondo – Tons of Flight Deals
Momondo is another great flight deal sight. I love how they give you a graph so you're able to see the cheapest dates to travel.
Skyscanner – Tons of Flight Deals
Skyscanner is also a great tool. Essentially, all of these sites are searching for the same deals, but sometimes they find different deals, so it's honestly best to search at least all 3!
Southwest Cyber Deal – Great Deals starting at $94
Southwest is one of our favorite domestic airlines to fly. They also have a great loyalty program. And I love that we get family boarding every time! Their cyber deal is today and you can find flights for as low as $94 one way.
Norwegian Flights – 15% off
Norwegian is offering 15% off flights between Dec 1 – March 28 if you book by Dec 2. Use code BLACKFRIDAY19
Ryanair – Flights in Europe for only €10
If you're looking for flights within Europe, Ryanair has the cheapest flights around! Right now they have flights for only € 10!
Volotea Airlines – €5 Flights in Europe
If you're traveling in Europe this season Volotea is offering super cheap flights all over starting at €5.
Iceland Air – $300 Flights from the US to Europe
Iceland Air is having great prices on flights from the US to Europe in the $300s. Can't beat their stop over deals! Iceland is such a great country. It can be expensive, but you can totally do Iceland on a budget.
Priority Pass – AIRPORT LOUNGE ACCESS – 40% Off
If you've ever experienced an airport lounge, there's no going back. It's so nice to be able to use a more private toilet, have a place to charge your phone, and get complimentary food with a comfortable seat. If you fly a lot, Priority Pass is a MUST! And 40% off is the best deal you'll see! You can also get Priority Pass free if you sign up for a Platinum American Express Card.
Amtrak – 35% Off Nationwide
If you love taking the train, be sure to take advantage of Amtrak's 35% off travel from now until April.
Black Friday Tour & Ticket Deals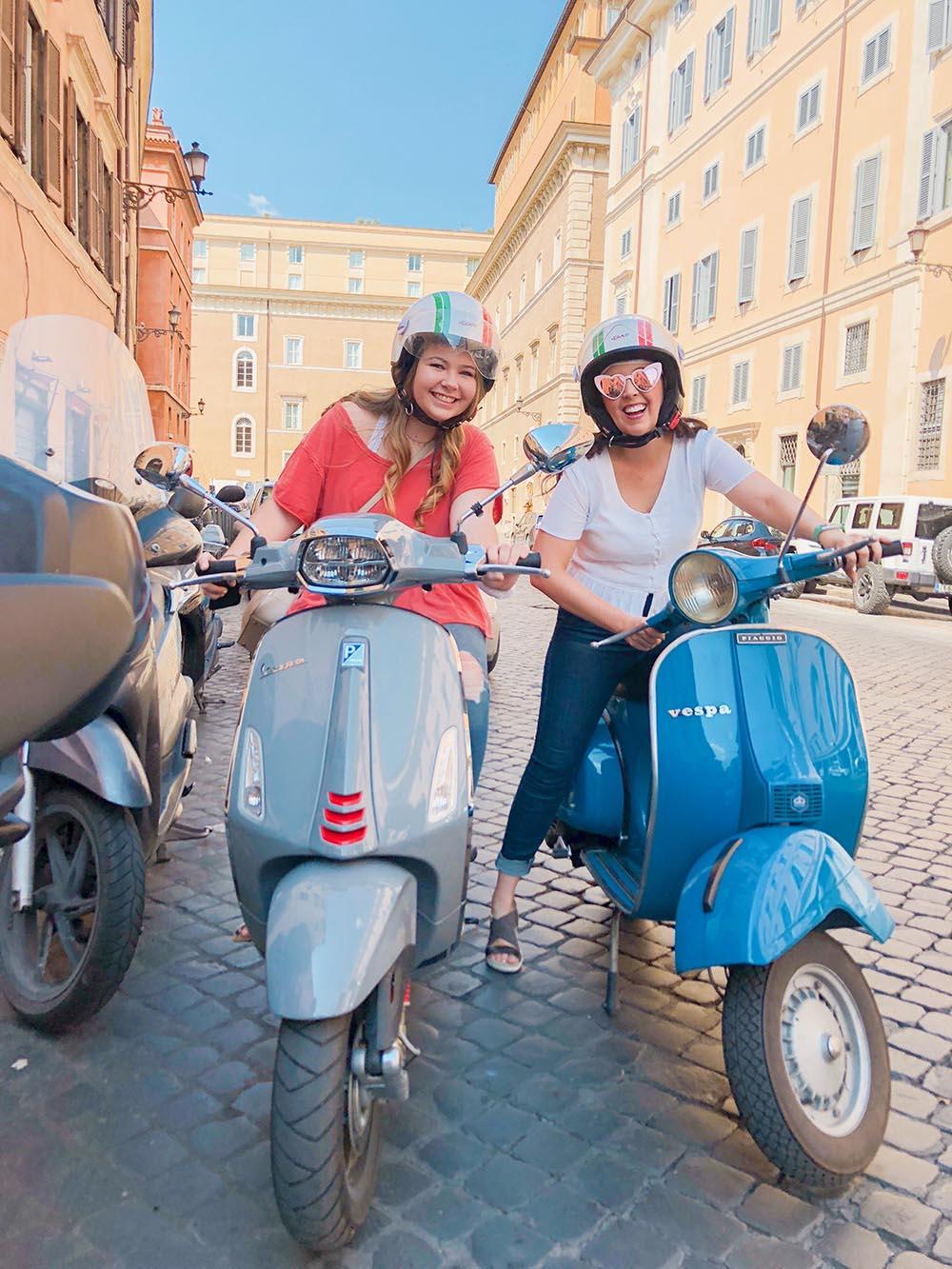 Wanderlust Guides – 50% off all itineraries
Did you know that I create awesome itineraries called Wanderlust Guides? I have guides for Ireland, Scotland, and Italy. For one week only they will be 50% off with code THANKS.
Travel Photography – $25 off Destination Photoshoot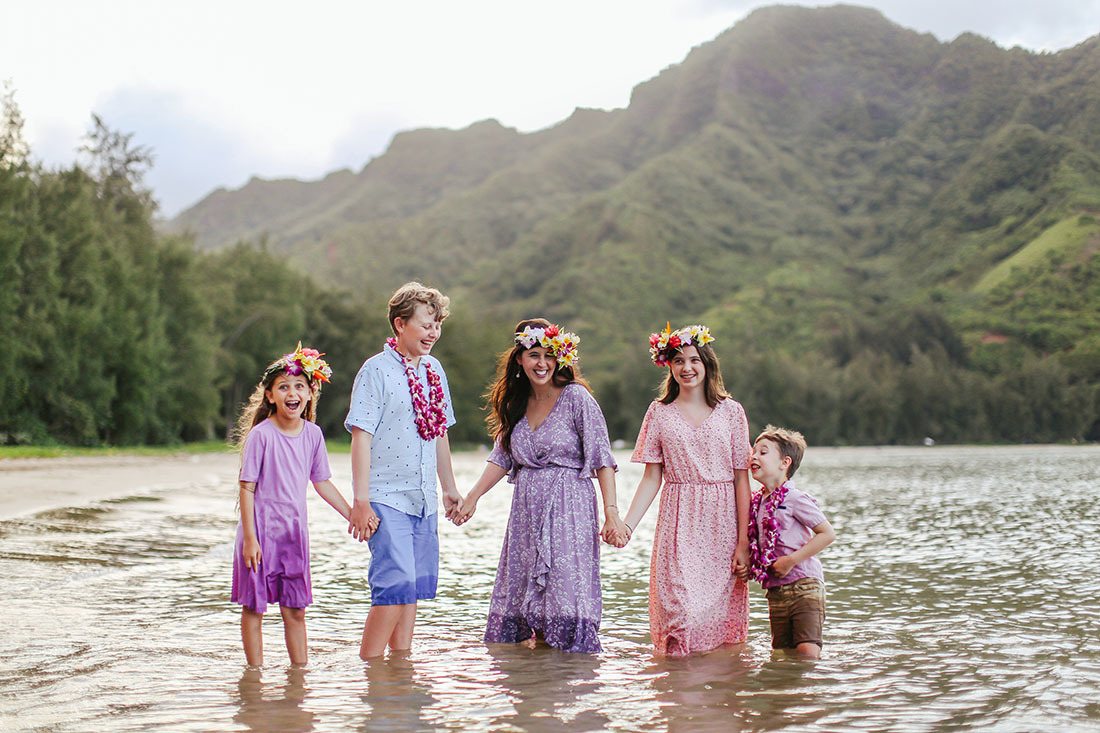 If you love getting professional pictures taken during your travels, definitely book a shoot through Flytogrpaher! They are super affordable and offer amazing services all around the world! You can get $25 off your shoot by booking here and using code VANESSAHUNT.
Take Walks – 25% off ALL Tours
Take Walks is a great company offering tours around the world. They began in Italy, so their Italy selection is great and includes some awesome cooking classes.
Get Your Guide – 25% off Original Tours
I use Get Your Guide all the time, especially in Europe. I like to purchase all of my attraction tickets through them because they usually have great skip the line options. Which is a must, especially when traveling with kids. Check out their 25% off offers.
Klook – Asia Tickets & Tours on sale
Klook is my go-to booking site for tours, transportation, and attractions all over the world, but mostly in Asia. You can get some great deals if you're planning a trip to Asia already.
Multi-Day Trips
Royal Caribbean – Kids Sail Free + 60% off the second guest
Royal Caribbean is offering kids sail free and 60% off the second guest! Cruising is a great way to involve the entire family while offering some childcare at the same time.
Intrepid Travel – 20% off 2020 Trips
Intrepid Travel is one of my favorite travel companies. They do good in communities and for the environment. And, of course, their trips are amazing. I am taking several this year. Right now they are offering 20% off their 2020 trips, but you HAVE to book by December 5th. The best thing about their trips is that you can make payments, so you don't have to worry about paying it all upfront. They also have specialized Family Trips.
G Adventures – Up to 35% off Worldwide Trips
G Adventures offers amazing trips and they are on sale up to 35% off right now. I have my eye on the Galapagos trip!
Azores Getaways – $699 for 8 Nights
The Azores is amazing and you can find the best deal to these beautiful islands by booking through Azores Getaways who are having a great sale right now!
China – 10 days for $299 -Including Flights!
A friend of mine just booked this incredible deal! 10 days in China for $299. It includes flights, hotels, transportation, and a guide! Amazing!
Insight Vacations – 15% off Trips to Ireland, France, Russia, & Scandanavia
This deal with Insight Vacations is a good option for some of the more expenses destinations on your bucket list right now.
Getaway Today – Disney Deals
Getaway Today is offering Adults at Kids' prices this week! Cheapest deal you'll see for Disney!
Black Friday Hotel Deals
Booking.com – 40% Off Hotels & Apartments
I love Booking.com because they have a wide range of hotels and apartment rentals all over the world and the lowest prices. They have some great deals right now.
Airbnb – $55 Coupon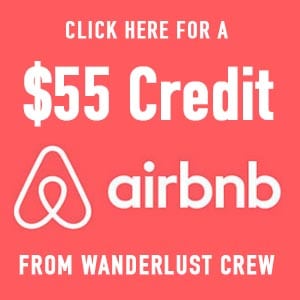 Airbnb isn't having any Black Friday Deals for travel, but I'm giving you my $55 coupon for your first booking!
Black Friday Gear Deals
Sony a6000 – 44% off at $448!
The Sony a6000 is the camera that I recommend to anyone who asks what camera they should travel with. It's light and portable but takes amazing images. This one comes with the lens and is a whopping 44% off. I actually just bought one for my daughter. Be sure you purchase through Rakuten to get cashback!
Sony a6000 Leather Case – $20 -Lots of Colors
I got this cute leather case for my Sony a6000. It's great for protecting the camera without taking up the massive space that a camera bag does while you're traveling around. You can just throw the camera in your day bag without worrying about it being bumped around.
Portable WiFi Skyroam – 35% off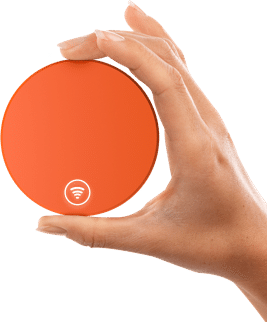 If you like staying connected while traveling, the portable WiFi device from Skyroam is perfect and it's such a good deal right now!
REI Outdoor Gear – Up to 50% Off
REI is my go-to store to find all the best travel gear for my whole family. REI is actually CLOSED on Black Friday, but you can shop their Cyber Sale all week long to get up to 50% the best gear. You can also get 30% off of their used gear with code USED30.
Solar Charger – $15 off
This BONAI Solar Power bank is great if you're spending any time in the outdoors this year. It has a built-in flashlight, can charge your phone or camera, and is powered by the sun!
Kindle Paper White – $85
If you love to read AND love to travel, a Kindle is a great way to bring all your books with you! It's on sale for Cyber Monday for this killer price!
Amazon Lightning Deals
And of course, there's always good old Anazon offering us all the instant gratification we could want with their lightning deals. There have been some great ones, like MacBook Airs and Sony Cameras, but you need to keep an eye on it! You can also check out my Amazon Store where I list my favorite travel essentials, books, and more!
Lonely Planet – 40% off ALL products!
If you're looking for fantastic travel guides written by pros, Lonely Planet is running a great deal at 40% off their products including pocket books, electronic travel guides, and more!
Keep an eye on this space. I will be updating it every few hours with more great deals on travel!