Wondering how to get around Switzerland? This guide will help you learn how to use the public transportation system and how to get around by car.
Don't have time to read a bunch of reviews and blog posts? Here are our top picks for visiting Switzerland:
Wanderlust Switzerland Guide
Need a quick day-by-day, open-and-go itinerary for Switzerland? Get my guide and let me do the work for you!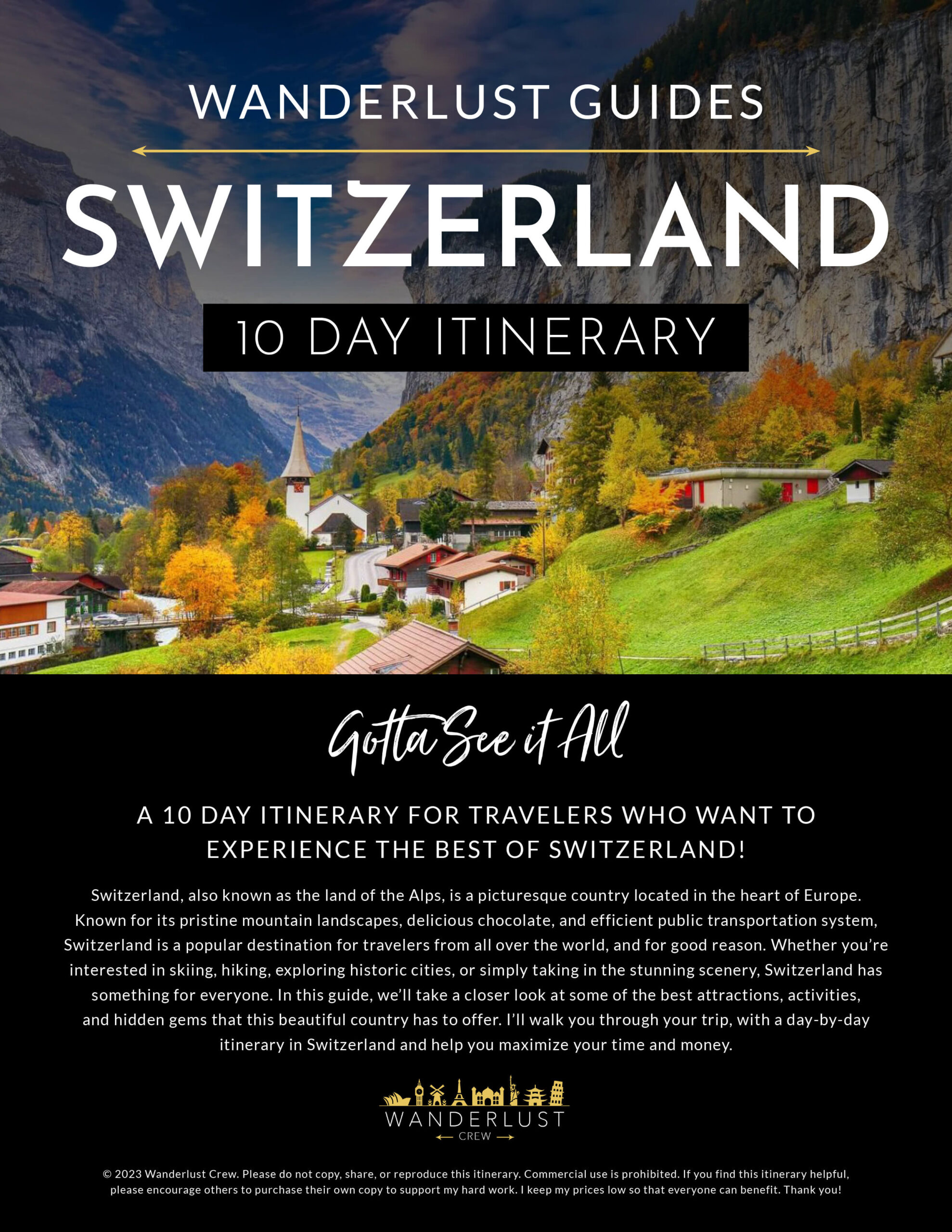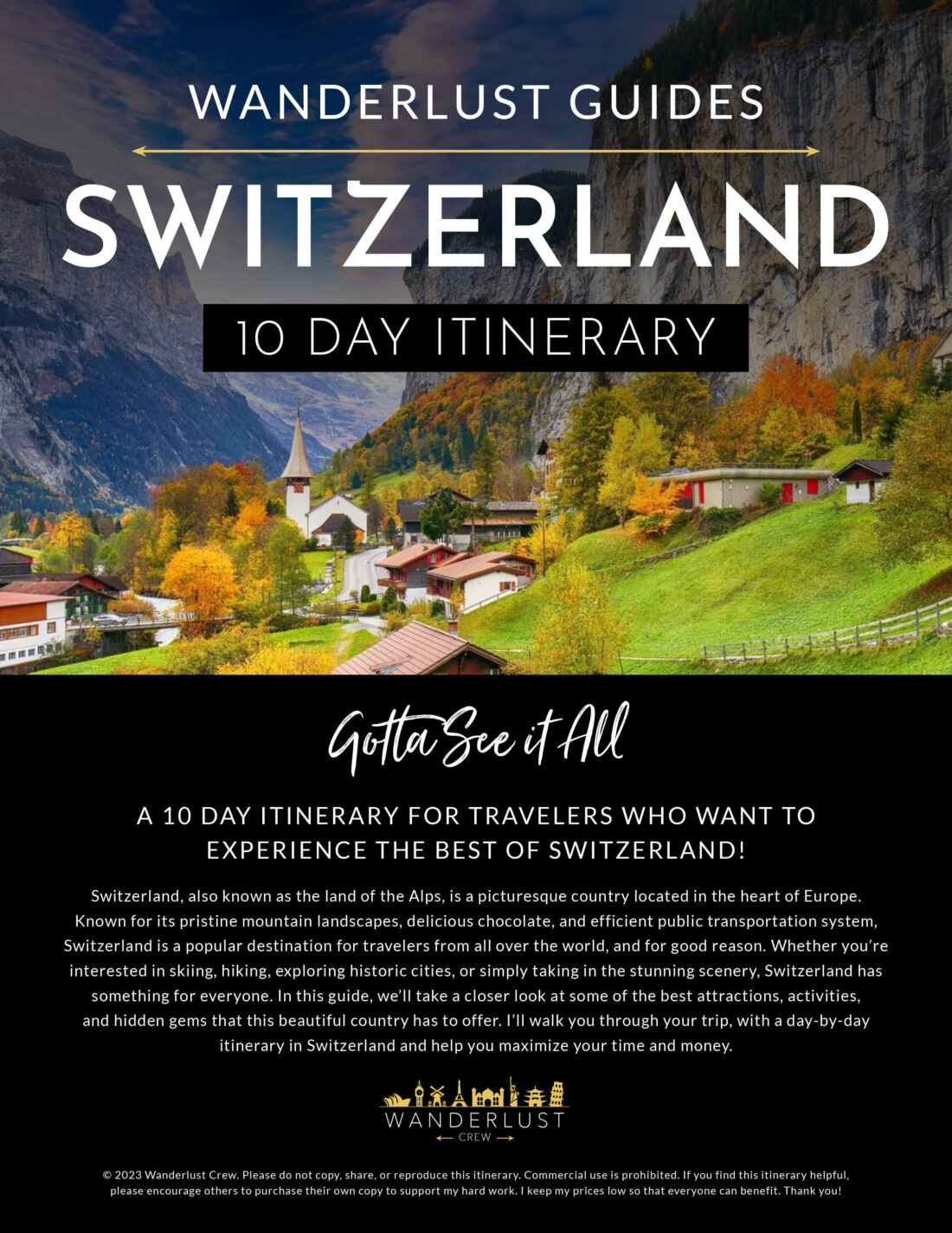 Our favorite Hotels in Switzerland
Getting Around Switzerland
Our favorite activities and tours in Switzerland
How do I get around Switzerland?
There are many ways to get around Switzerland, the two main ways are using public transportation and renting a car. I'll highlight the best way to get to each destination below. This Switzerland itinerary can easily be used with either a car or by train.
If you choose to get a rental car in Switzerland, I always recommend using this site to compare rates and cars.
If you choose to use public transportation in Switzerland, I recommend getting the Swiss Travel Pass to maximize your time and save you money. The Swiss Travel Pass offers unlimited train rides on most lines, free or discounted gondola rides, and discounts to many attractions though Switzerland.
I find that it's especially worth buying the Swiss Travel Pass if you are planning to visit Zermatt because the expensive Gornergratt train is quite expensive, and it's half off with the pass. If you're comfortable riding trains and buses, I think it's the best way to travel in Switzerland.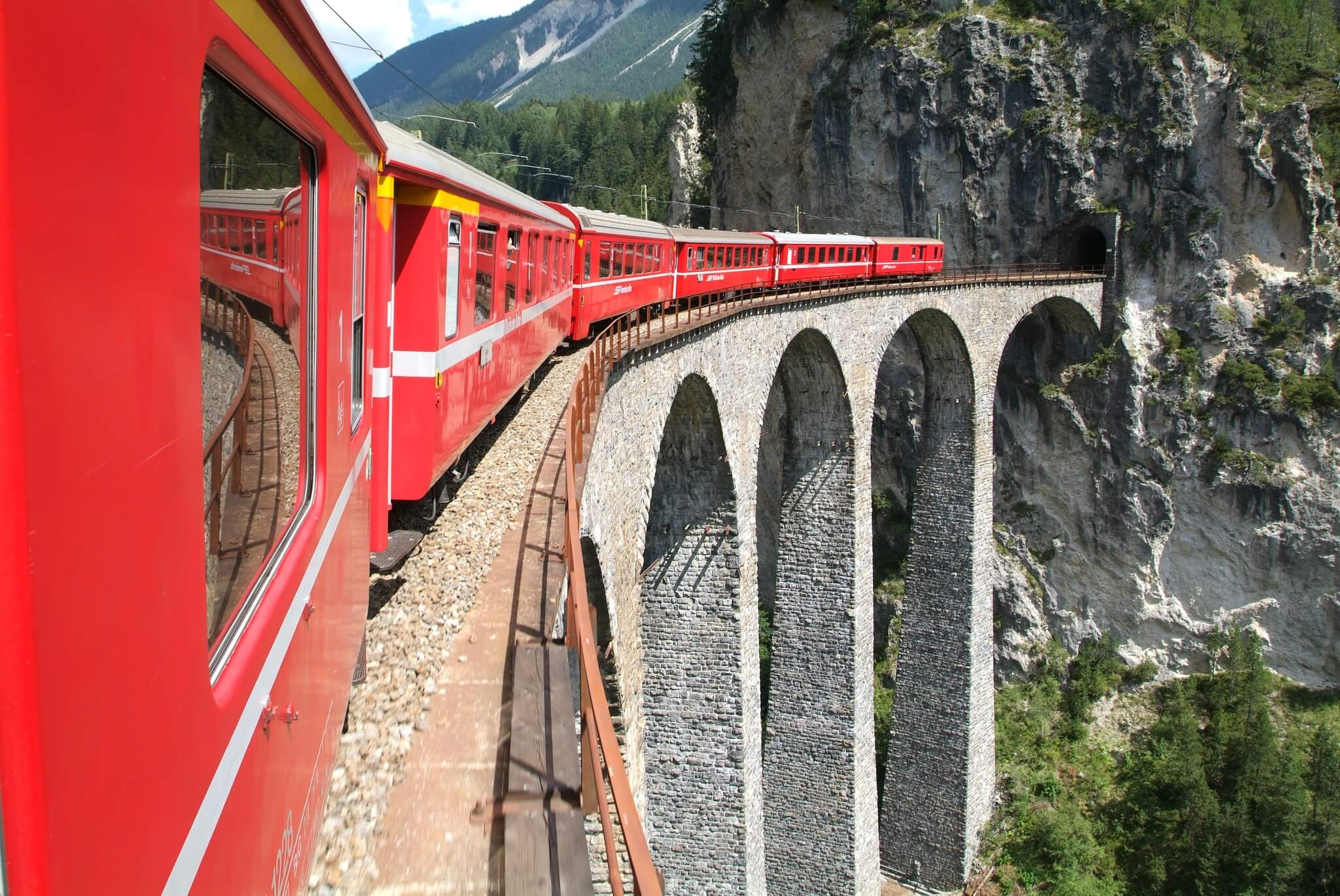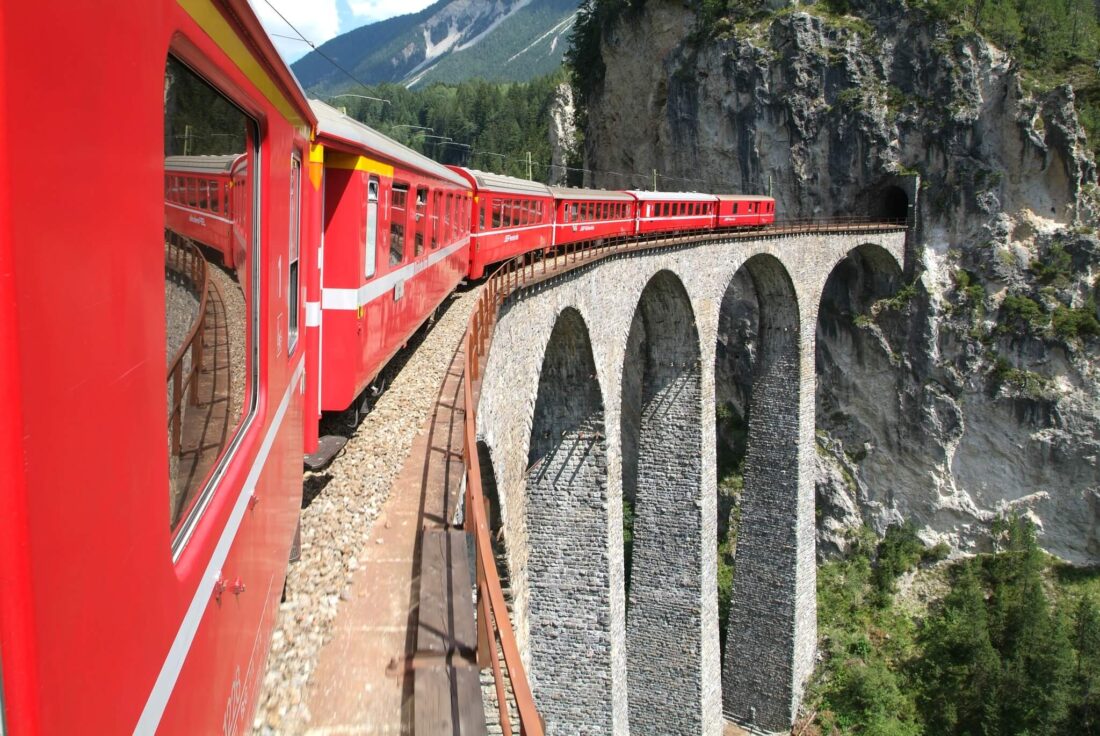 Where do I purchase my Swiss Travel Pass?
You can purchase your Swiss Travel Pass here. Just select the correct number of days for your Switzerland itinerary and check out. The pass begins on your selected date and runs continuously. The Swiss Travel Pass comes in. 3, 4, 6, 8, and 15 day increments.
Swiss Half Fare Card
If you're unsure of your dates or the amount of time your Switzerland itinerary will be, it might be a good idea to purchase a Swiss Half Fare Card instead. This pass is good for one month and will offer 50% off most trains. There seems to be less of a discount on shorter journeys. I prefer to purchase the more expensive Swiss Travel Pass just for ease of use while I am in the country. But the Swiss Half Fare Card may be a better option if you are only planning on taking several long and expensive rail journeys. You can purchase the Swiss Half Fare Card here.
Renting a Car in Switzerland
If you want a little more freedom during your trip, you may want to consider renting a car in Switzerland. You'll have the ability to reach some more off-the-beaten-path places that trains can't reach. Driving in Switzerland is easy, especially if you're from the US because they drive on the right side of the road. 
Download the SBB App for Switzerland Transportation
SBB App– Public transportation in Switzerland is shockingly punctual, clean, fast, and efficient. The SBB app will tell you when and where to get your trains and buses to take you where you want to go. This is the most important app you'll need in Switzerland if you're only traveling by public transportation.
I hope this guide to Switzerland transportation will help you get around the country with ease. Be sure to check out the most beautiful places in Switzerland and our Switzerland Itinerary.