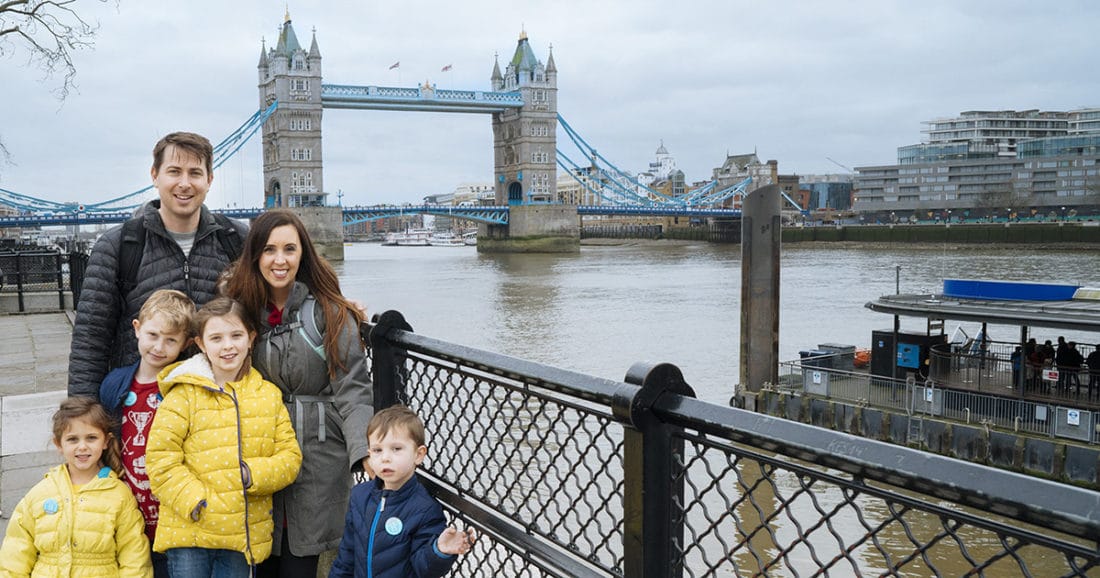 Ever since we began our journey, I have had at least 1 email/week asking "how do you afford to travel?" I've laid out a basic "how to do what we did" list on 5 Steps to Afford Full-Time Travel, but I wanted to share with everyone what our expenses were while traveling Europe. I always tell people that we actually SAVED money by traveling Europe! No one really believes me, but I think I might be able to convince you with actual MATH!
As a bit of a back story, we were living in a very expensive city in Northern Virginia that we loved. Our rent was $3,800 (ouch) and Paul and I both work from home. After doing a little soul searching and a little internet browsing, we realized we could go to Europe and live full-time in Airbnb houses, see the world and actually SAVE money! I know not everyone has an outrageous rent or mortgage, but I think the average family could at least break even if they wanted to.
Now, fair warning, we weren't living in the lap of luxury on the road, but we were experiencing other cultures, languages, food and people and giving our children a different kind of education! I've broken down our expenses and given averages, but always rounding up! I'm going to focus on housing, cars and food as I think these are generally the biggest expenses that people have either at home or traveling.
Cost of Living in Northern Virginia
Rent: $3,800/month
Car+Insurance: $550/month
Food: $1,000/month
Cost of Living in Europe, Full-Time Traveling
Flights
$2,000 Flights for 6 from San Francisco to Zurich, Switzerland: United Points + Paid Tickets. For more information on how we find great deals on flights read How to Fly for Cheap or Nearly Free. I'm not really factoring these in to the entire price because Paul had to go for work anyway and we probably would have taken a vacation this year that would have cost about that much anyway. But there's the total if you want it!
1. Housing
While living in Europe we stayed almost exclusively in AirBnB. You can read more about how to get the best deals on AirBnB here. And here is $35 off your first rental. Here is the price breakdown by country:
$2,000/month Basel, Switzerland
$1,300/month France
$2,500/month London
$1,600/month Cotswolds
$2,400/month Ireland
$1,300/month Italy
$2,500/month Kent, England
Average Housing Cost:
EUROPE: $1,943
VIRGINIA: $3,800
2. Car
We leased our car through Renault using this program. We had a brand new automatic transmission, 7 seater Renault Espace with zero miles, GPS and insurance and maintenance included. (Note that if you have 5 people instead of 6, you could save significantly more on a car rental!) Towards the end of our trip, we ended up buying an old Land Rover Defender (Bumble Bee, Paul hates that name by the way) and restoring it. So we ended up saving even MORE money when we returned the Renault. But I'll just include the Renault price since that's more practical for most people!
EUROPE: $800/month
VIRGINIA: $550/month
3. Food
We found food expenses to be less expensive than in Virginia, France, and Italy; more expensive in Switzerland, the U.K., and Ireland; and about the same in Germany and Austria. Since we spent equal time in all these countries, I'm leaving the cost of groceries the same. Remember, that we are a family of 6 with our niece living with us half the time.
EUROPE: $1,000/month
VIRGINIA: $1,000/month
4. Even MORE Ways We Saved Money
Utilities: we weren't spending money on things for our home, like decorations or repairs and we also were not paying for any utilities which I didn't even factor in under our original housing costs, which would have been around $500/month for water, electricity, sewer and trash services.
Activities: While we probably spent more money on activities, like visiting castles in France or renting boats in Italy, we also weren't paying for activities for our kids, like sports and music lessons, etc. Depending on your lifestyle there is a lot of money to be saved here as well, but we'll call it a wash for us with 4 kids!
Credit Cards: I know this doesn't sound like a category to save money in, but we were able to use credit cards with points to pay for our car, flights, housing and a lot of other things! Since we get double points for travel on our Chase Sapphire Card, we were able to rack up a lot of points since our housing was considered travel. We couldn't have done this paying our rent or mortgage back in the U.S. We were able to earn about 35,000 points on our housing alone! The great thing about this card is that you can transfer the points to almost anything. We transfer to the points to airlines and also to our Marriott account, which has allowed us to stay in one of the nicest hotels in London for a few days for free! The Points Guy is a really good person to follow for information on earning and using points with a credit card and I'll be having a guest post next week from someone who is amazing at using points! Just be sure that you pay these cards off right away to make it worth it by not paying a ton of interest every month! That's the only way the points are worth it! We were able to fly ALL 6 of us back to the U.S. for FREE using points! Which saved us about $3,000 easy! If you are interested in getting a good points card, you can sign up here and get 50,000 points!
Totals
EUROPE: $3,743/month
VIRGINIA: $5,850/month
AMOUNT SAVED:

$2,107/month
(plus thousands of dollars in flights!)
So that's how we SAVED money by traveling Europe!
I'm happy to answer any questions you have about full-time travel or anything else! If you want more information on how to afford full time travel you can read my article here. You can contact me at [email protected] or follow us on Facebook!
I'd love it if you'd PIN THIS!
If you would like to follow along with us day by day you can follow @wanderlust.crew on Instagram or on Facebook or on Twitter or sign up for our newsletter! We would love to hear from you!