Train travel in Italy can be a fast, efficient, and affordable way to get around the country and see multiple destinations within a small amount of time, but be sure you know what to expect before you go. 

How to Survive Train Travel in Italy
Italy is one of my favorite countries. We've visited nearly every big city and lots of little ones in between. It is so large and diverse with an incredible history that has given us so much of our modern culture today. Some of my favorite places in Italy like Rome, Venice, Lake Como and Cinque Terre can be accessed easily by train.
Train travel in Italy can be a fast, efficient, and affordable way to get around the country and see multiple destinations within a small amount of time, but be sure you know what to expect before you go.
How to Pick Your Route
Figuring out how to get from point A to point B can be one of the most challenging aspects of train travel in Italy! There are several apps I like to use to help me decide where I need to be.
Google Maps: Google Maps is always my go-to when I'm trying to navigate public transport around Europe. Enter your destination and be sure to select the train icon when looking at directions.
Moovit App: I've recently discovered the Moovit App and am really loving it. It only deals in public transportation, encompassing metros, trains, ferries, buses and more.
Download on Apple      Download on Android
Once you've selected your desired route, you can either head to the train station or purchase your tickets online. But before purchasing your tickets, read on…

Things to Consider When Using Train Travel in Italy
Price
Duration
Number of Connections
Comfort
How to Buy a Train Ticket in Italy
There are two ways to purchase tickets for train travel in Italy:
Buy Your Ticket at the Train Station

You can easily purchase your train tickets at any train station in Italy. The machines are simple to use and there is an English language option. The machines will guide you through selecting the right ticket.

There are many ticket machines at bigger train stations so you will hopefully not even need to wait in line. The Machines will say "TreinItalia"  and "Biglietti" on them.

When you first step up to the machine, it will yell at you "Beware of Pickpockets!" This is not a joke! I almost got robbed in Milano Centrale last year. It was a very scary experience, so be aware of your surroundings, do NOT put your bag down or let go of your suitcase. Pickpockets will be loitering around the machines either pretending to buy tickets or pretending to help you buy a ticket. Do NOT accept anyone's help buying a ticket from the machines, unless they are clearly an employee. 


The machine will give you several options for tickets. Be sure to check the number of connections, duration, price etc. to find the best option for you.

Remember These Steps:

Select English or your preferred language
Select Destination (Be sure to know the name of the train station you want, many cities have several train stations)
Select Date of Travel
Select Time Onward
Select Amount of Passengers (adults and children)
Decide if you want 1st or 2nd class. Sometime the 1st class tickets are only a few euros more, so if it's a longer ride, I will pick those. Usually it means you have guaranteed seats next to each other versus open coach seating.
Check the best times for you
Check duration of the journey
Check number of connections (the fewer the better)
Purchase Tickets: All machines accept cash, credit cards, and debit cards.
Print Tickets
Collect Tickets
VALIDATE TICKETS! Do not skip this step. Once your train tickets are printed, head to the green validation machines and stick your ticket in for a stamp! If you do not do this, your ticket is not valid and you will be susceptible to heavy fines on the train! I ended up with a 220 Euro fine on a 4 Euro Ticket because of this!
Find your platform on the screen and head to your train. Ask an employee if you need help.


These are the Validation Machines. You MUST validate your train ticket! Simply insert it into the slot and the machine will stamp it.

Buy Train Tickets Online

This will be the easiest and cheapest option for train travel in Italy! There are many websites that you can use to purchase train tickets in Italy. I like Trenitalia,  Italirail, and Train Line.

Booking is simple. Enter your date, time and passengers, and pay online. You can use an electronic ticket on your phone which will be mailed to you.

I have found booking online to be a little bit cheaper versus purchasing tickets at the machines, however, there are usually booking fees about $1 USD/ticket. You also don't need to stress about pickpockets, validation, or anything else.
Getting on the Train and Finding your Seats
This seems like a no-brainer, but I've made this mistake twice! Be sure to check your ticket because often you will be assigned a coach number, either with seats or with open seating. There's nothing worse than unloading all your bags and getting comfortable in someone else's seats, then having to move!
Carriage number will be labeled "Carazzo" with a number by it.
Watch your bags closely until the train departs. Pickpockets are known to loiter on the trains and grab bags right as the train is leaving, hop off and run!
Enjoy the Ride
Once you've found your seats, get comfortable and enjoy the ride. It is wonderful to watch the Italian countryside roll by. Most seats will have outlets so you can charge your phone and also subpar wifi. I get a lot of work done on train rides through Italy.
Almost all trains in Italy have bathrooms, although their sanitation is questionable. Bring hand sanitizer!
Train travel in Italy can really be enjoyable when you know what to do! Stick to these tips and you will stay safe and have a great time.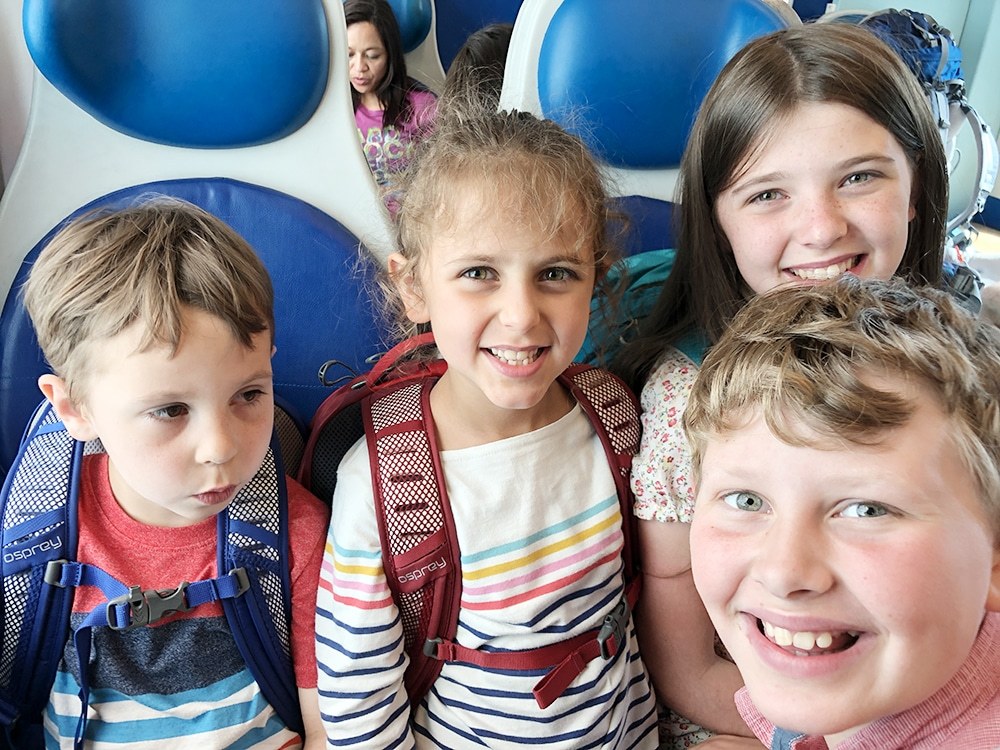 Do you have questions about Train travel in Italy? I'm happy to answer them! Connect with me on Instagram or Facebook and we can figure it out together!