Traveling with kids can be amazing, but also really tough! Sometimes technology can help. These are our favorite apps for traveling with kids.

Best Travel Apps for Kids
With so much travel tech out there, it's hard to narrow down the best travel apps for kids. While we try to limit technology, especially while we're traveling, it can really be an asset and a great worldschooling tool. We have some tried and true favorites that we couldn't live without.
Safety
First and foremost, before you hand over technology to the kids, I believe it's SO important to safeguard our children from the dangers of technology. All sorts of things can go wrong from cyber-bullying, unintended pornography, online predators, and technology addiction.
Before handing over the technology, build in some parameters and talk about boundaries with your children.
Set a Time Limit: Discuss what the appropriate amount of time to spend on technology with your child. This may be different for each child.

Be Open: Be open with your children and make them aware of the many dangers associated with technology.
Give them tools to cope with problems: It's great to tell kids about the dangers that technology presents, but it won't do much good if we don't give them the tools to help cope with these problems. We've told our kids that if they see pornography they need to:

Turn off the screen immediately or walk away from the screen

Identify it, call it out by name, say "that's pornography"

Tell an adult right away
We love the book "Good Pictures Bad Pictures" which you can buy here, and "Good Pictures, Bad Pictures Jr." which you can buy here, Both books teach kids in a scientific way, what pornography is and the damage that it can do to young brains. It gives them tools like the ones above to cope with it when they see it.
OurPact
We also use OurPact, a fantastic app that lets parents control how long kids spend on technology and what apps they use. I love it because it takes the stress off of me as a parent. I set the limits and the technology becomes unusable once the time is up.
You can set certain apps to be used for longer or at any time and certain others to be on a timer. It also has an easy to use GPS feature that allows you to track your kids.
We've been using OurPact for a year now and absolutely love it!
The Best Travel Apps for Kids
Journaling Apps
There are several journaling apps that we have used and honestly like them all.
My

Story

My Life
This is a great journaling app for younger kids. Kids can draw pictures and express themselves in a secure environment.
Day One
A great and simple journal app that allows you to add tags for easy organization. I use this for my own personal as well as travel journal.
Instagram
A private Instagram has been really fun for Abbi. I restrict any followers and also the people that she follows. She loves being able to share her travels with her family and friends back home. It's been a really good way for her to stay in touch and also practice her photography skills.
1 Second Every Day
I love this simple app that compiles 1-second videos from each day for a treasured video for a trip, month, year, or whatever you like. So much fun and it's amazing what memories come back just from watching one second of video. I wish I had started this the day my kids were born.
Educational Apps
PBS Apps
PBS offers an entire suite of educational apps from math, reading, spelling, science and more.
Brain Pop
This is a paid subscription but we all LOVE Brain Pop! You can basically watch a short video about any topic you want and then play accompanying games. It's funny and a great way to learn.
Starfall
This is a great app for younger kids learning to read and do basic math. It is subscription based, but there are also some great free features.
Geography Apps for Kids
Stack the States
We love this app for studying the United States. Kids learn basic facts about each state, such as its capital, shape and location.
Stack the Countries
This is the same principle, but for countries. Both apps teach a little about each state or country and also where they are on the map. It combines geography in a game-like structure. Even I love playing this one!
Reading Apps for Kids
Kindle
This one is probably a given, but we love loading up the Kindle apps with lots of great books. If boredom strikes there's always a good book around!
Audible
Audiobooks are great for traveling, especially on road trips and on long airplane rides, and especially with kids who get motion sickness and can't read while driving or riding in any transportation (I have one of those kids). Audible is a subscription-based app that allows you to listen to audiobooks anytime at a discounted price. Check out some of our favorite road trip audiobooks here.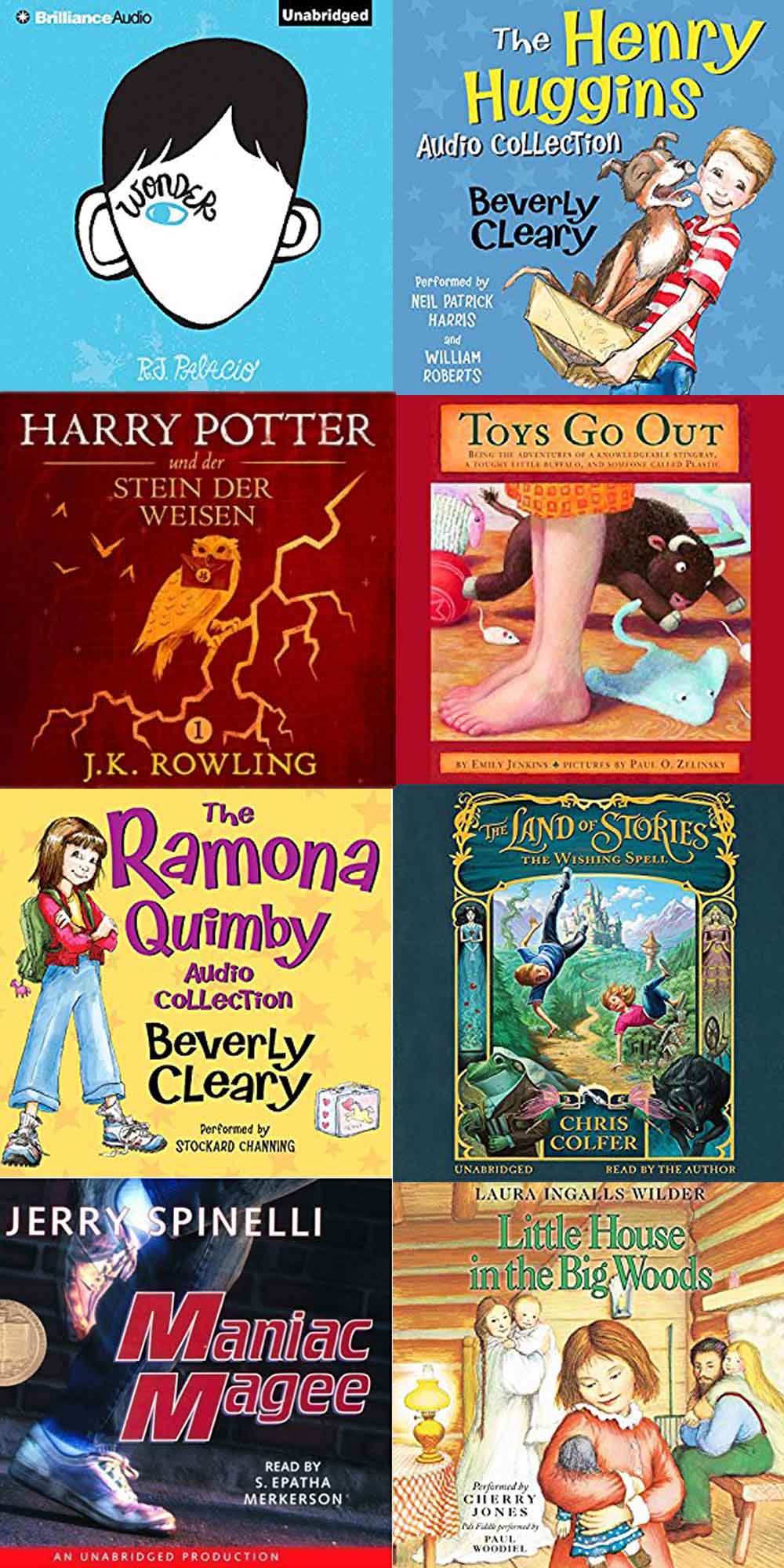 Language Apps for Kids
Duolingo
Our favorite app for language learning, our kids use this for French, Spanish and any other language they are interested in. It won't make them fluent but will give them basic conversational language skills and vocabulary. It is set up in a game-like, points-driven format, which makes it slightly addictive. Not a bad thing if you ask me.
Babble
Babble is similar to Duolingo. It uses image recognition to help with language memory.
Rosetta Stone
Rosetta Stone is a completely different approach to language learning, where kids learn solely through images and sounds, like a baby would learn his first language.
Video Apps for Kids
Stop Motion
My kids love to create their own movies using toys, drawings or clay. It's fun, time-consuming and really gets their creative juices flowing. I love to see what they come up with.
iMovie
This is a simple app that allows the kids to put together movie clips they've taken during our travels and make an easy montage.
Game Apps for Kids
Scrabble
Since we can't usually travel with our beloved board games, I like to have games like Scrabble on our devices. It's fun and keeps the brain going.
The name really speaks for itself. A great way for kids to practice and learn new vocabulary in a fun way.
Oregon Trail
You just can't beat this 90's classic that we all grew up playing!
Genealogy Apps
Ancestry
Our family is really into genealogy and my kids love seeing their family tree and where their ancestors come from. We've even been lucky enough to visit our ancestor's graves in Scotland during our recent travels.
Family Tree
This is an app that helps you compile your family history and allows access to many historical records.
Math Apps for Kids
Math Ninja
If your kids like ninjas and need to practice math, this app is awesome!
Science Apps for Kids
Dr. Frankenstein's Body Lab
Kids can learn the basic parts of the human body while building their own monsters!
Monster Physics
Great for learning the basics of physics.
Best Apps for Toddlers & Preschoolers
There are so many great educational apps out there for toddlers and preschoolers! Our friends at Big Brave Nomad have compiled a great list for younger kids here:
Best Travel Apps for Toddlers & Preschoolers
Technology can be a great tool while traveling. Not just to help you travel, but also to help your kids get more out of their adventures. What are your favorite travel apps for kids? I'd love to know! Leave a comment or connect with me on Facebook or Instagram.
Please Pin this!