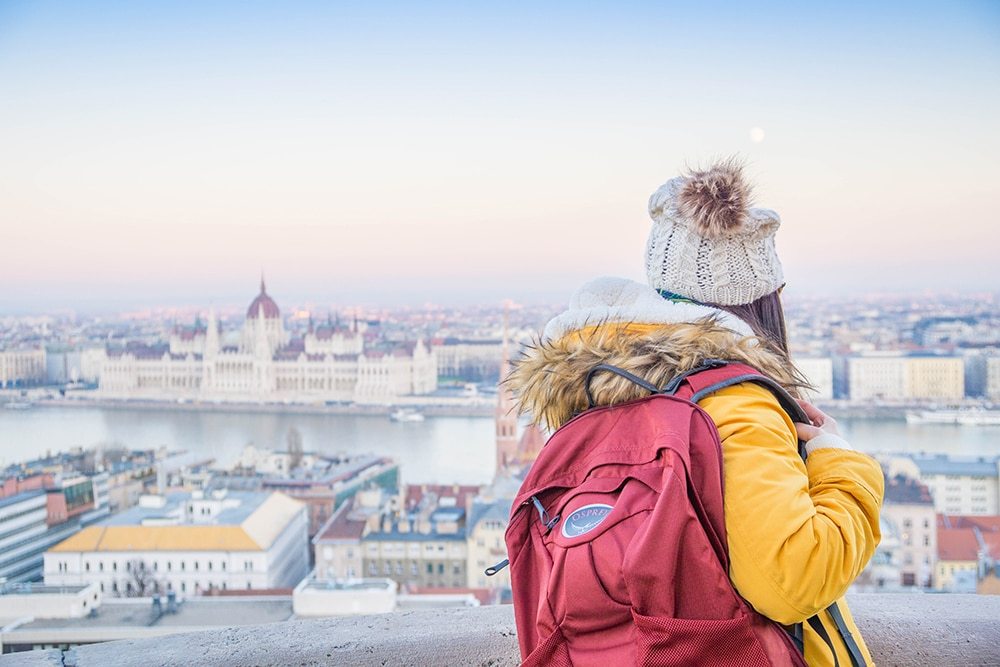 Budapest is a hidden gem in central Europe that often gets overlooked by first time visitors to Europe who tend to visit more popular cities such as Paris, Rome or London, but Budapest is one of the largest cities in the European Union, at five times the size of Paris and with a population of nearly 2 million. With its breathtaking ancient and modern architecture, mindblowing food, and staggeringly low costs, a visit to Budapest is a no-brainer!
Budapest Interactive Map
I've created this interactive Google Map for you to use on your trip to Budapest. You can find information about and directions to all the main things to do in Budapest.
Check out this video for a quick overview of things to do in Budapest in one day.
This video was sponsored by Mediavine, a leading ad network for food, travel, and lifestyle sites around the globe.
Getting to Budapest
I've seen some killer deals to Budapest lately for as little as $400 round trip from the US, and the great thing is that, even though there are plenty of things to do in Budapest to keep you busy for years, it is also situated within driving distance of a slew of other amazing cities you'll want to add to your bucket list! For great advice on how to find the cheapest flight to Budapest, check out How to Fly for Cheap or Nearly Free.
Where to Stay in Budapest
There are some great hotels and home rentals in Budapest. Here are a few of our favorites.
What to Pack for Budapest
I knew I had to pack light for this trip. I would be road tripping around Europe with 6 other women! Giant suitcases were NOT an option! The average annual temperature in Budapest is about 50 degrees Fahrenheit. It can snow and be quite cold in the winter and summers average around the 80's.
So depending on when you visit, be sure to dress for the season appropriately. If you're visiting in the winter be sure to bring a thick winter coat, hat, scarf, gloves and extra warm under clothing. I visited at the beginning of December and it was COLD!
Budapest is full of cobblestone streets and our apartment was a walk-up, so I opted to pack my Osprey Farpoint 70 from Zappos so I wouldn't have the stress of rolling and hauling a suitcase. The best thing about this pack is that I didn't have to worry about bringing luggage AND a daypack because the Osprey Farpoint 70 has a daypack that zips right onto the front and detaches anytime you just need a small backpack for the day. This made flying and traveling around Europe so much easier!
Things to do in Budapest in One Day
Moving on to Budapest…We only had one full day in Budapest and while there are so many things to do in Budapest that it could easily take years to explore it all,  I'm going to tell you how to see the best of the city in a day!  If you have a few more days in Budapest, check out what to do in 3 days in Budapest.
One City, Two Halves
Budapest is divided into two parts. Buda on the west of the Danube River and Pest to the east.
Things to do in Pest
Széchenyi Thermal Baths
Known as the largest baths in Europe, the Szechenyi Thermal Baths are believed to help visitors with joint pain. You'll see a lot of the older crowd there treating their ailments. You can find a variety of different pools, including a beer pool. I recommend renting a cabin, shoes, robe and towel, especially if you are going in the winter! Try to arrive in the morning when it first opens or in the evening as these times tend to be less busy.
Hungarian Parliament Building
Home to hundreds of parliamentary offices, the Hungarian Parliament Building is one of the largest buildings in Hungary and a true sight to behold. Be sure to see it during the day and at night!
Shoes on the Danube
One of the most moving sights in Budapest, the Shoes on the Danube is a memorial for the 20,000+ jews who were forced to remove their shoes then shot into the Danube by Fascists during WWII.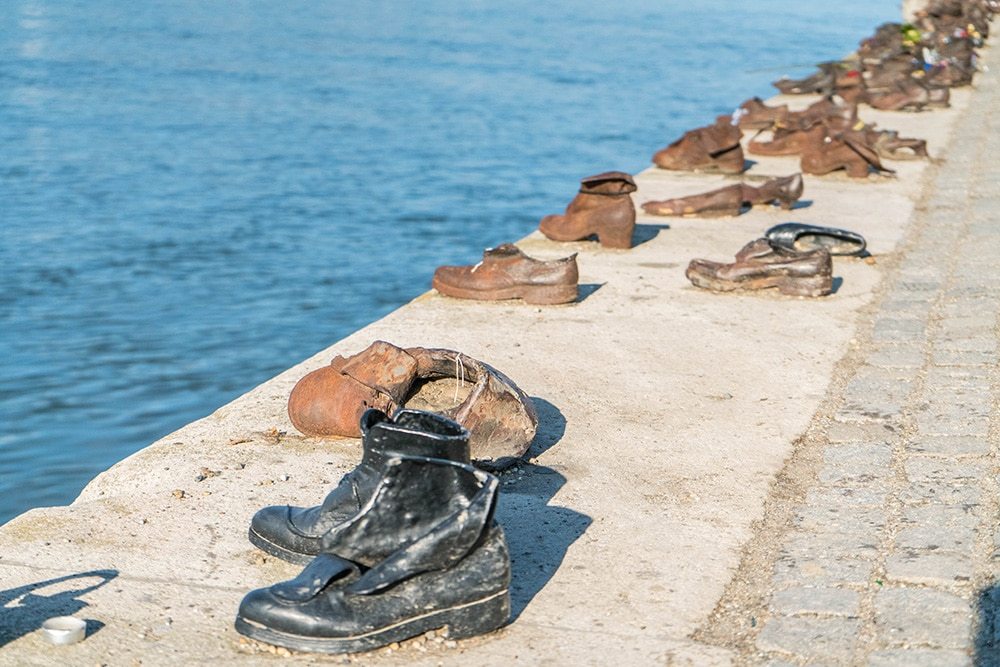 St. Stephen's Basilica
One of the most important religious buildings in Budapest, St. Stephen's is home to the right hand of Stephen, the first king of Hungary. You can see services and concerts performed here and at Christmas time there is a market and light show that projects onto the basilica.
Heroes' Square
Home to the huge iconic monuments that feature the Seven Chieftains of the Magyars who led the Hungarian people from central Asia to modern-day Hungary. Many political and symbolic ceremonies are held here, such as the laying of the wreath on the anonymous soldier's grave in December.
*Cross the Széchenyi Chain Bridge into the Buda side of Budapest*
Things to do in Buda
Széchenyi Chain Bridge
Designed and built by English and Scottish engineers in 1849, the Széchenyi Chain Bridge, more commonly referred to as the "Chain Bridge" was the first bridge in Budapest to span the Danube River. You can walk across the bridge on the pedestrian sidewalks and it is a beautiful sight at night!
Fisherman's Bastion
Climb the hill to this interesting monument that looks as if it was an ancient castle, but was actually erected in the 20th century and got its name from the guild of fishermen who defended the city during the middle ages. You can climb up the towers of the Bastion and catch a fantastic view of the Pest side of the city.
Buda Castle
First completed in 1265, most of the historic castle which was home to the kings and queens of Hungary was finished in the 1700's and is now a World Heritage Site. To get to Buda Castle, ride up Buda Castle Hill on the oldest funicular of its kind and enjoy panoramic views of the entire city.
Cruise along the Danube
Take a cruise along the Danube and see both sides of the city from the water.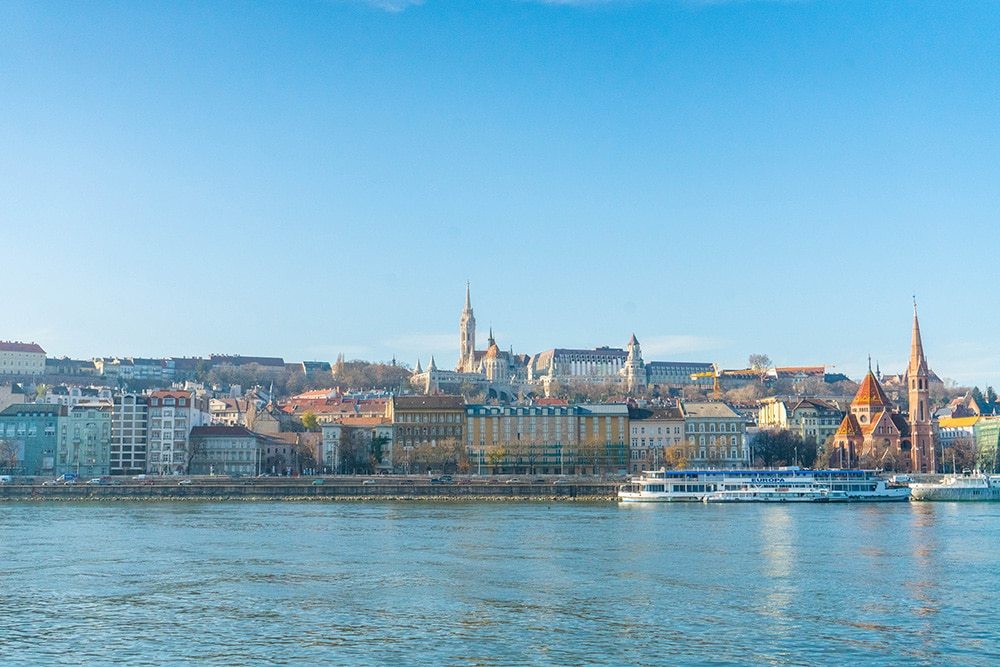 Margaret Island
If you're looking for a bit of green space during your city stay, hop over to Margaret Island, a small stretch of land in the middle of the Danube River where you can see a musical fountain, rent golf carts and see medieval ruins.
Budapest with Kids
If you're traveling to Budapest as a family, it's such a great city to travel to with kids. I have several friends who live in Budapest with their kids and they absolutely love it! And the cost of living there is far less than in other areas of Europe. Learn more about what to do in Budapest with Kids.
What to Eat in Budapest
Don't leave Budapest without trying some delicious and unique Hungarian food. I was surprised to find so many trendy cafes and eateries all around the city offering modern and traditional Hungarian fare. It's truly a foodie destination. Don't miss these classics:
Paprikás Csirke (Chicken Paprikash)
Creamy chicken spiced with paprika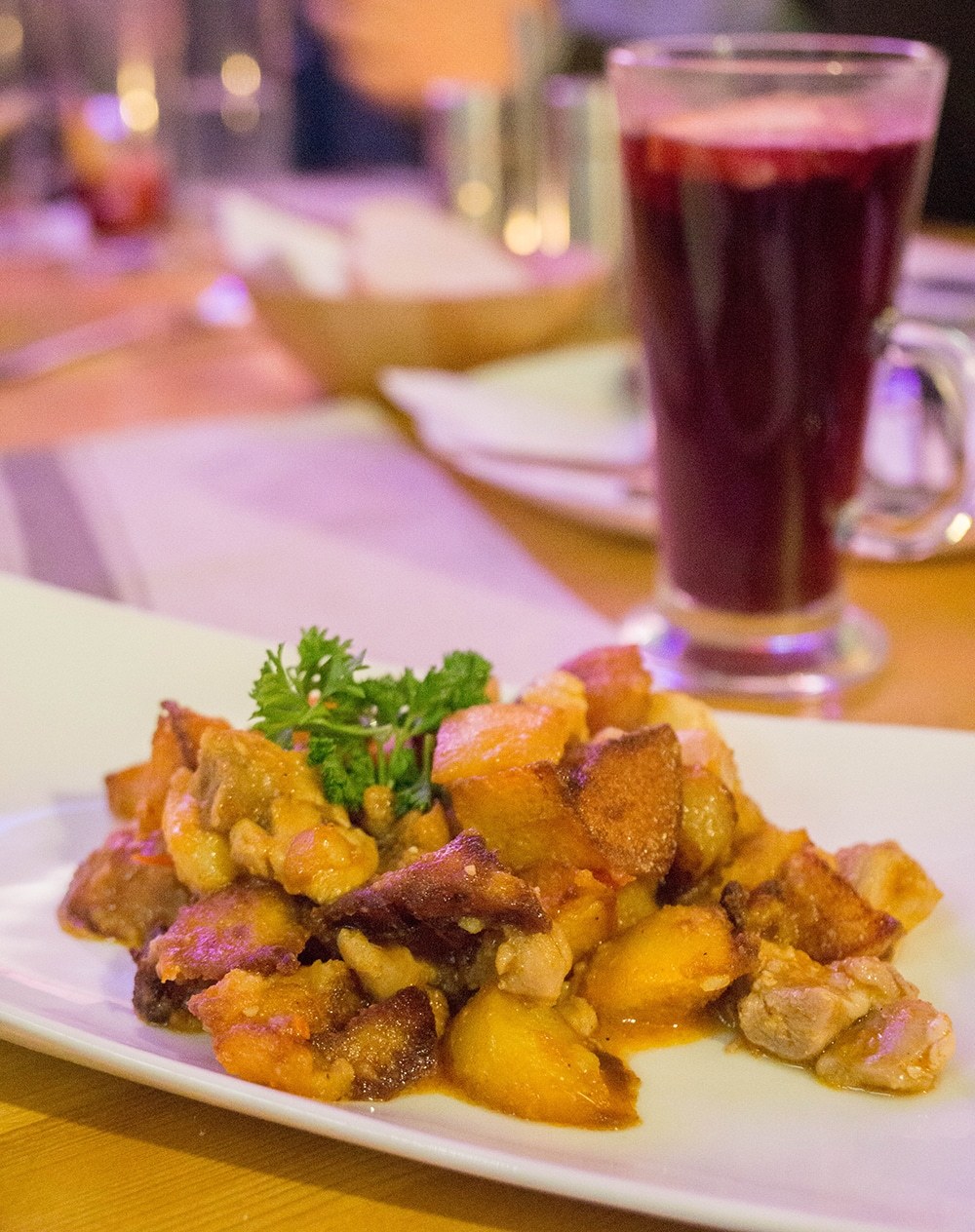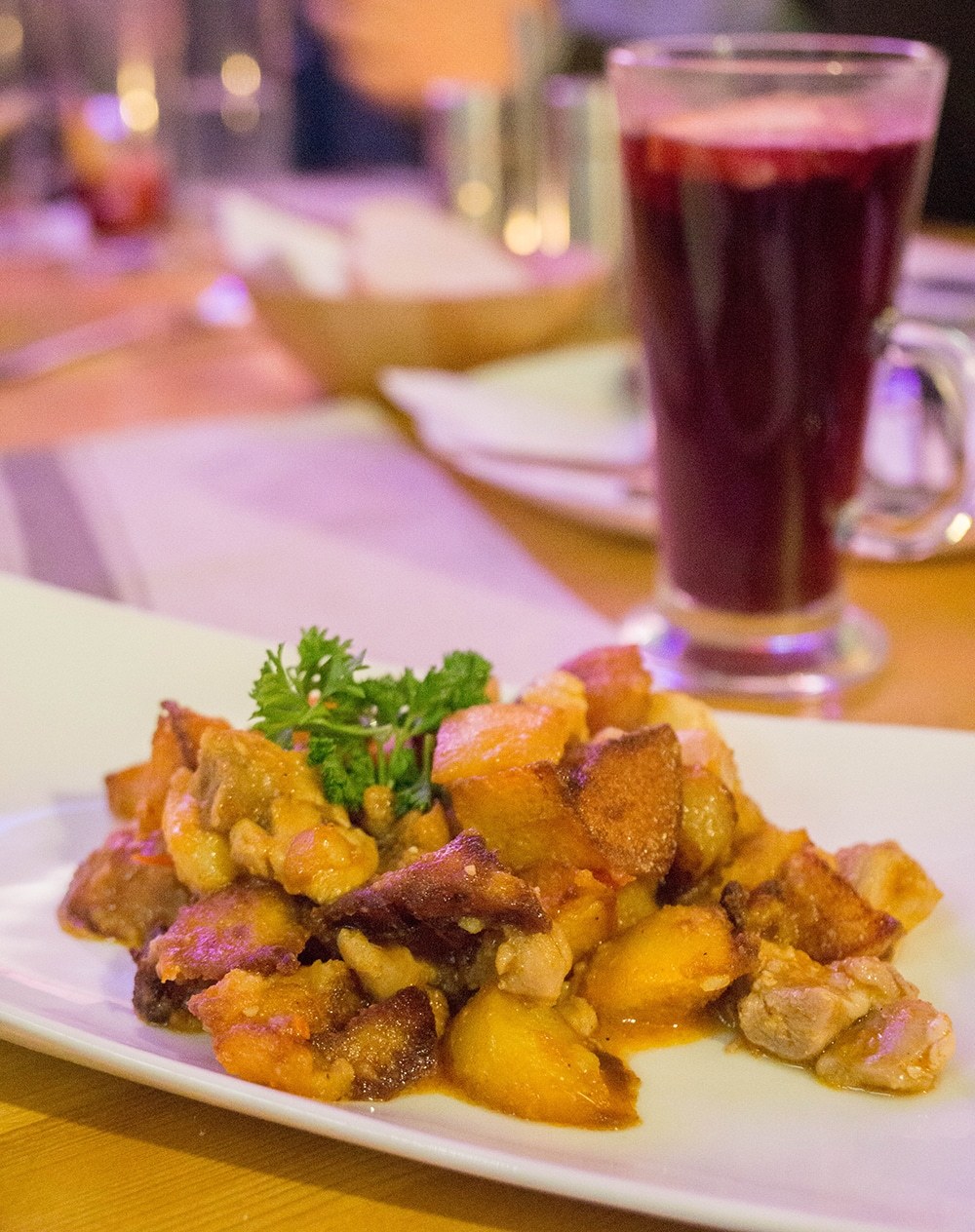 Kürtőskalács (Kalacs or Chimney Cakes)
This delicious yeasty dough is wrapped around a wooden cone, rolled in sugar and smoked over hot coals to delicious perfection. My mouth is watering just thinking about these!
Vegetarian Restaurants
Budapest isn't all meat and cheese! You can also find surprisingly good vegetarian restaurants. Check out this great map of Vegetarian Restaurants in Budapest.
Whatever you choose to do in Budapest, you're guaranteed to have an amazing time, because what really makes this city special is its incredible history and beautiful and friendly people.