Are you looking to experience a fairytale accommodation in Ireland? These are the best castle hotels in Ireland that will take your breath away!
How does it feel to live like royalty in Ireland? You can stop wondering because plenty of hotels in Ireland are actually castles, which used to be homes of the rich and powerful. Replete With opulent furnishing, sprawling courtyards, and beautiful gardens but with modern amenities, a stay in a castle in Ireland is a magical, once-in-a-lifetime experience.
During our time living in Ireland, we were able to visit many castles and even stay in a few. There are so many all around the island. It's one of the quintessential things to do on any Ireland Itinerary.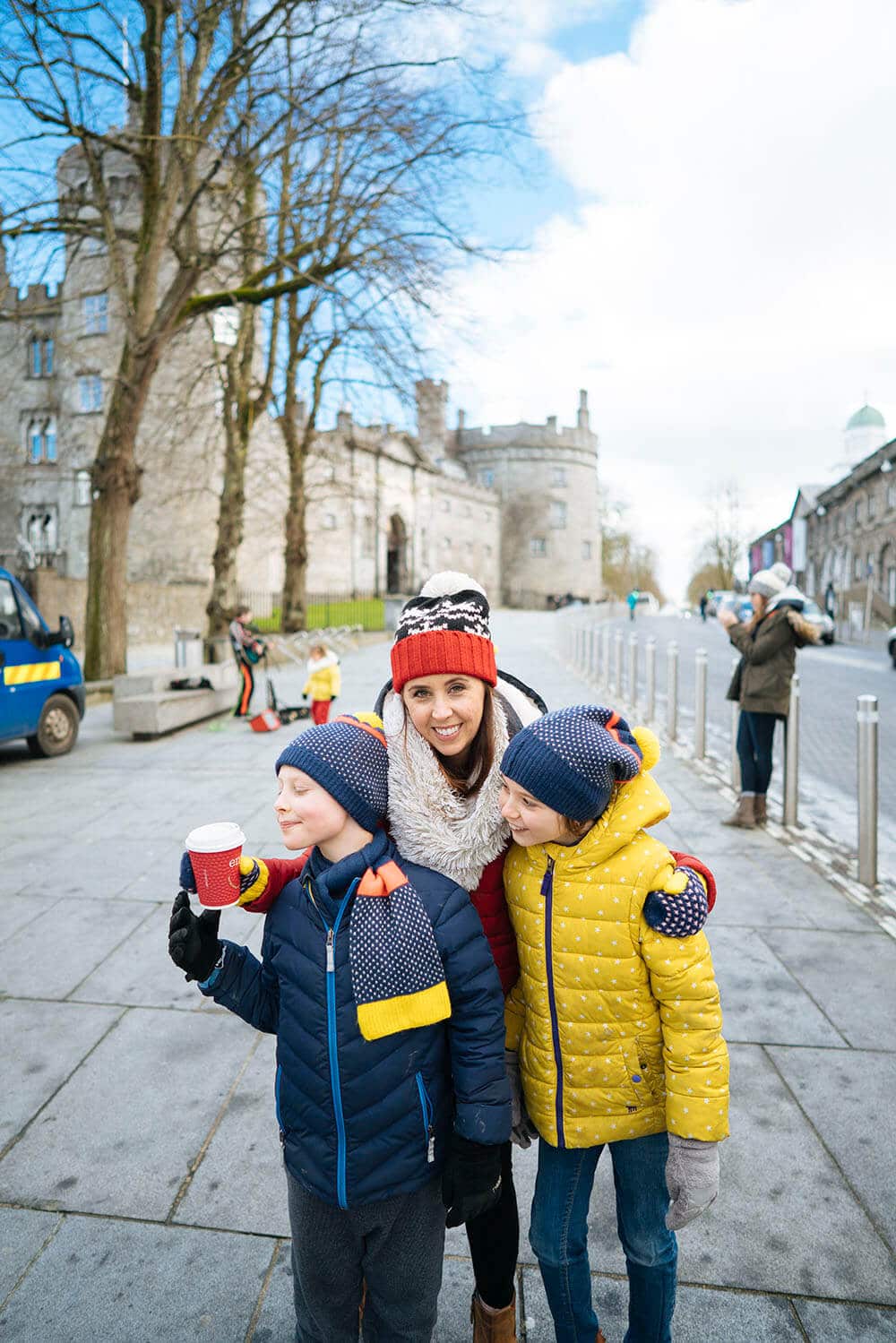 Centuries-old Irish castles converted into luxurious accommodations offer a unique stay in Ireland. They are laden with historic charm, fascinating history, gorgeously-appointed accommodations, stunning scenery, and fine dining experiences. Staying in these beautiful castle hotels practically feels like living in a storybook!
But which castle hotel is right for your needs and budget? There are several castle hotels near Dublin and in neighborhoods and towns outside the capital city to choose from. 
Also, you don't have to go broke to stay at the best castle hotels in the country! You can find affordable castles to stay in in Ireland, complete with excellent service and amenities.
Let's explore the best castle hotels in Ireland!
Don't have time to read a bunch of reviews and blog posts? Here are our top picks for visiting Ireland:
Get an Easy Ireland Itinerary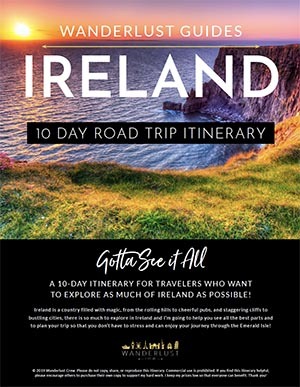 Our favorite hotels in Ireland
Our favorite tours in Ireland
Renting a Car in Ireland?
If you want to see authentic Ireland, I recommend you drive yourself. If you're renting a car, there are two companies we prefer to use: Rental Cars and Expedia Cars. We have had no issues with them and have been able to find the best prices available.
Waterford Castle Hotel
Waterford Castle Hotel is one of the best castle hotels in Ireland. It is a stunning and luxurious 4-star gothic castle on a small private island on River Suir. The castle hotel can only be accessed via a private ferry crossing the King's Channel.
Waterford Castle Hotel is a 16th-century structure that offers the best of both worlds: historic and charming accommodation complemented with modern conveniences. The 310-hectare island resort is home to 19 well-appointed rooms and suites decorated with opulent decor and antique furniture. If you want to go all out, book the Presidential Suite, the most elegant room in this Irish castle hotel, bespoke with luxury and sophistication.
Apart from the elegant rooms in Waterford castle hotel, lodges are also available for groups of friends and families. The 46 self-catering lodges have a kitchen, three bedrooms, four bathrooms, a living room, and laundry facilities. The gorgeous verandas overlook the golf course and the immense natural beauty of the property.
There are numerous things to do at the Waterford castle hotel, including hiking its beautiful nature trails, pigeon shooting, enjoying the afternoon tea in the garden, and more. It is also well-known as the most idyllic golf resort in Ireland. The Munster room, the hotel's Michelin-star fine dining restaurant, is popular among guests, offering delectable contemporary and Irish cuisine.
Ashford Castle
Located in County Mayo, Ashford Castle is one of the best Irish castle hotels to stay in Ireland. This 800-year-old Irish castle hotel is a five-star hotel boasting excellent service, warm hospitality, and superb accommodation.
The Ashford Castle was built in 1715 by the prestigious Brawne Family. It was the setting of the movie "Quiet Man" and was the family home of the Guinness family for so many years. It was restored and expanded to twice its size and is now considered one of the best castle hotels in Ireland.
Ashford Castle's elegant rooms, suites, and cottages are well-appointed with the finest taste of elegance and luxury. All the rooms are meticulously designed and decorated, each featuring modern amenities in luxury hotels, from linen and artwork to the spending views of Lough Corrib, the largest lake in Ireland, and the breathtaking views of Ashford Estate.
Ashford Castle is also packed with activities suitable for all guests, such as lake cruising, horseback riding, shooting, falconry, golfing, and cycling. Return to the hotel, indulge in delicious food prepared by seasoned chefs, drink world-class wine, and experience the timeless tradition of enjoying afternoon tea.
Wellness facilities inside the castle hotel are also top-notch. Its luxurious spa, treatment rooms, and relaxation pool are valuable touches that make it one of the best hotel castles in the country.
Abbeyglen Castle Hotel
Abbeyglen Castle Hotel is a luxury 4-star castle hotel located in County Galway. This gorgeous castle hotel was built in 1832 and has carried its characteristic charm and unique beauty until now.
Abbeyglen Castle Hotel offers some of the most stylish castle stays in Ireland. The rooms are well-designed, furnished, and appointed. The Luxury Suites are especially sought-after, providing a level of accommodation and service fit for royalty. In addition, the rooms are all equipped with modern conveniences, such as wifi, TVs, coffee maker, safety deposit box, and more.
It's also worth noting that at the backdrop of Abbeyglen Castle Hotel stands Twelve Bens Mountain Range, giving the guests stunning views of natural scenery. Guests are also close to some of the best attractions in the area, including Clifden Castle, Station House Museum, and Sky Road.
Are you tired after a full day of exploration? First, indulge in a delicious meal at the hotel's on-site restaurant. Next up, hit the Castle Pub and enjoy a refreshing glass of cocktail or locally-brewed beer as you socialize with other guests. Indeed, Abbeyglen Castle is one of the best Ireland castle hotels to stay in.
Ballyseede Castle Hotel
Sitting on 30 acres of private gardens in County Kerry is the grand and luxurious 4-star Ballyseede Castle Hotel. This Irish castle hotel brings you back in history with its dramatic design, ornate furnishings, and stunning surroundings of woodland and gardens.
An elegant oak staircase welcomes you to the hotel. Spacious and beautiful rooms make for a comfortable and pampering stay. Modern facilities, such as free WIFI, tea and coffee maker and a flat-screen TV, are all included in your booking.
Enjoy complimentary breakfast before exploring nearby attractions, such as the Chute Hall Ogham Stones and the Ballymacelligot Church, both within walking distance. Several fantastic restaurants are also a few minutes' drive away.
If you're looking for affordable Ireland castles to stay in, perfect for families, groups of friends, and couples, then Ballyseede Castle Hotel offers one of the best castle accommodations that fit your budget.
Dromoland Castle Hotel
Dromoland Castle Hotel is a five-star luxury hotel on a sprawling 450-acre estate. Built during the 16th century, Dromoland Castle Hotel has retained its old-world charm and beauty, enthralling guests with its imposing exterior yet sweeping them off their feet with its ornate and sophisticated interiors.
Dromoland Castle Hotel is known to offer top notch castle accommodations in Ireland. Elegant rooms are decorated and furnished with the finest tastes. You can take your pick among the suites, staterooms, and deluxe rooms and have the guarantee that each of them will be sumptuously decorated and well-equipped with modern amenities and that you'll receive the utmost personalized service from the staff.
There are plenty of activities to do right within the hotel. If you haven't tried falconry or clay shooting yet, you can do so at Dromoland Castle Hotel. Or, you could take it easy and see beautiful wildlife right before your eyes! But if you are craving some adventure, try boating or fishing. The massive estate is also suitable for jogging or cycling in the morning.
Dromoland Castle is also a golf resort. The 72-par course has state-of-the-art facilities ready to satisfy the needs of both new and seasoned golfers.
With thoughtful accommodation, excellent services, and exciting on-site activities, it's easy to see why Dromoland Castle Hotel is one of the best castles to stay in Ireland.
Clontarf Castle Hotel
If you want to stay at one of the best castle hotels in Dublin, Ireland, Clontarf Castle Hotel should be on your list. Clontarf Castle Hotel is an excellent Dublin castle hotel that is just 15 minutes away from the city center.
Clontarf Castle Hotel is a 12th-century structure furnished with 21st-century luxuries and conveniences. Clontarf's rooms and suites are ornately decorated and are equipped with the modern touches of a reliable WIFI connection, flat-screen TVs, coffee makers, and hypoallergenic bedding.
A restaurant, bar, and lounge with a roaring fireplace are some of the best places to relax and unwind after exploring Dublin. Enjoy a fancy fine dining experience at the Fahrenheit Restaurant or find a chill spot at the Knights Bar — take your pick. Take pleasure as you indulge in modern Irish cuisine served with outstanding service.
The castle hotel's location is perfect for guests looking forward to a fantastic day trip in Dublin. It is near the Clontarf Castle, Dublin Port, and Fairview Park. Cafes, restaurants, and shops are also accessible from the hotel. So while most castle hotels are situated on the city outskirts and counties, Clontarf is the perfect place to stay at a castle in Ireland if you want to be near the city center.
Kilkea Castle
Located in County Kildare, Kilkea Castle is among the oldest inhabited castles in the country. Kilkea Castle is also one of the best castles near Dublin.
Kilkea Castle dates back to the medieval period as an abode for the FitzGerald family. Today, Kilkea Castle stands as one of the best castles in Ireland to stay, allowing you to feel like royalty for the duration of your stay.
This five-star castle hotel is one of the best castles you can stay in Ireland. It sits on a massive 180 acres of land of verdant woodlands near the river. Kilkea Castle offers impressive accommodations, from deluxe and luxury to castle suites. Marble bathrooms, decadent decor and furnishings, and stunning estate views make for the most comfortable and intimate stay in the castle.
This castle Ireland hotel also provides unforgettable experiences. The 18-hole par 70 championship has always been one of its most unique offerings. Apart from golf, you could try out equestrian or archery and falconry. Then, return to the castle hotel and enjoy the most relaxing experience at the spa before heading out to the on-site restaurant and indulging in a sumptuous dinner.
Ballynahinch Castle Hotel
The Ballynahinch Castle Hotel in County Galway is one of the best castle hotels in the Emerald Isle. Situated on a lush 450-acre estate plus the stunning views of the 12 Bens mountain range give this castle hotel a more idyllic yet royal touch.
Ballynahinch Castle provides the most comfortable and intimate stay. There are 48 rooms, richly decorated with the most elegant taste. The spacious rooms are equipped with modern amenities. But what makes these rooms even more remarkable is the breathtaking scenery of the grounds and mountains!
You'll be kept busy with the assortment of things to do in this Ireland castle hotel. The walled garden is an excellent place for a relaxing stroll along beautiful trees and blooms. If you have yet to try it, learn about fly fishing and try to catch some salmon and trout. But if you're raring to move your muscles, you could go hiking the trails or cycling around the grounds of Ballynahinch Castle.
The castle hotel's Owenmore Restaurant serves authentic Irish meals from the freshest catch and new harvests. Or, go to The Fisherman's Pub & Ranji Room, the hotel's pub serving the best of Connemara cuisine. Overall, Ballynahinch Castle Hotel is a fantastic option for a private and serene stay in Ireland.
Cabra Castle Hotel
Cabra Castle Hotel is a countryside castle located in Kingscourt, Cavan. This 4-star Irish castle hotel is known for its medieval vibe, excellently paired with modern facilities. Elegant staircases, romantic nooks, and crannies to medieval hallways make Cabra Castle Hotel utterly mysterious yet inviting.
Cabra Castle Hotel has 105 well-appointed rooms. You can choose from castle rooms featuring four-poster beds that bring out an old-world appeal, courtyard rooms that provide luxurious accommodations, to cottage rooms that are homely and comfortable. In addition, all the rooms are equipped with 4-star facilities. Yet despite these excellent accommodations, Cabra Castle Hotel is regarded as one of the most budget-friendly Irish castle hotels in Ireland.
Cabra Castle Hotel is located on a 100-acre estate. With such a massive area, guests have plenty of things to explore without leaving the vicinity. A picnic area and beautiful walking trails provide fantastic venues to rest and relax. But if you'd like to explore the nearby areas, you could go to Cavan County Museum, Cavan Burren Park, and St. Peter's TIN Church – all of which are 20 minutes away by car.
As you return to the castle, help yourself to the Courtroom Restaurant, where you can enjoy award-winning dishes in Irish cuisine and a pairing from the restaurant's lengthy wine list.
Castle Leslie Estate
The award-winning Castle Leslie Estate at County Monaghan is one of the best picks for Irish castle hotels in the countryside. Staying at Castle Leslie Estate gives off legit Disney vibes, making your trip to the Emerald isle even more unforgettable.
There are plenty of reasons why Castle Leslie Estate is one of the best Ireland castle hotels. First, it sits on a 1000-acre property featuring verdant woodlands and pristine lakes, winning the favor of prestigious personalities who have made the castle hotel their home away from home in Ireland.
While Castle Leslie is more than one hour away from Dublin, staying in it feels like you've entered an entirely different space or era. The restorations from the past two decades now lend the castle hotel a level of elegance and opulence fit for royalty.
You can choose from a variety of castle stays in Castle Leslie. Castle Rooms that offer utmost privacy, Lodge Guestrooms featuring country-style lodges to The Old Stable Mews, a self-catering accommodation perfect for families and small parties.
Fresh and locally-sourced ingredients make up the meals in Snaffles Restaurant. After an indulgent dinner, enjoy a luxurious spa experience at the Victorian Treatment Rooms. Indeed, Castle Leslie takes luxury seriously, which is evident in all the details of your unforgettable stay.
Kilronan Castle Estate & Spa
Kilronan Castle Estate is one of the best castle hotels in western Ireland. Kilronan Castle Estate is a magnificent medieval manor built in the 18th century. Today, Kilronan Castle Estate stands as one of the best castle hotels in Ireland, offering unique experiences and inviting accommodations.
As you arrive, the grandeur of the castle's massive gates will greet you, giving a glimpse of the magnificence that lies ahead. The castle sits on a 15-acre lush property, made even more fairytale-like by a nearby lake.
The accommodations in the Kilronan Castle Estate are well-appointed, serene, and comfortable – complete with antique furniture, four poster beds, and luxurious decor gracing the spacious rooms. Modern conveniences, such as a flat-screen TV, WIFI connection, coffee/tea maker, and under-floor heating, make for a most comfortable stay in the castle.
Kilronan Castle provides plenty of on-site activities, such as trails and nature walks, bike trails, and exploration of the Lough Gara. Local activities within the neighborhood include golfing, fishing, equestrian, kayaking, windsurfing, and paddleboarding. You'll have plenty of things to try out. We doubt you'll ever get bored during your stay in the castle.
The array of activities may leave you tired and feeling spent, so a trip to the castle's luxurious spa should refresh your mind and body. But, of course, you can't miss out on the finest meals the castle has to offer, served at the famous Douglas Hyde Restaurant.
Lough Eske Castle Hotel
Lough Eske Castle Hotel, located in county Donegal, is a famous 5-star castle hotel in Ireland. Lough Eske castle hotel is an award-winning Irish hotel, often named one of Ireland's best luxury hotels and wedding venues.
Lough Eske Castle offers excellent accommodation for all types of guests. You can choose among the castle rooms, family rooms, castle suites, garden suites, and courtyard rooms. Each room is magnificent and meticulously decorated with the finest and most refined taste. They all have the modern conveniences you would expect from a luxury hotel, plus commanding views of the beautiful estate.
Lough Eske Castle is well-known for its food. At Cedar's Restaurant, guests enjoy scrumptious fare made with fresh and locally-sourced ingredients. With the stunning woodland views in the backdrop, the dining room becomes the best venue for romantic dinners and family get-togethers.
This Irish castle offers opportunities to gain new experiences. You can take a history tour around the castle, biking or fishing. If you wish to wander outside, County Donegal will keep your hours occupied with horse riding, windsurfing, golfing, and exploring onboard the Donegal Waterbus.
Returning to the hotel after a full day of exploration, indulge in a 5-star spa experience to loosen your muscles and relax your mind. The spa has a steam room, sauna, ice fountain, and a heated bench, perfect for an intimate and relaxing bonding experience with your significant other.
Lough Rynn Castle
Lough Rynn Castle is also one of the best castle hotels in Ireland. The castle has retained its medieval charm, with the walled gardens outside and opulent decors inside. But once you get inside your accommodations, you'll enjoy modern-day comforts combined with the magnificent views of the Irish countryside.
Sitting on over 300 acres of idyllic lands, Lough Rynn Castle offers a magical escape from the bustling cities. The rooms boast luxurious beds, ultra-soft linen, and the finest decor, along with an air conditioning unit, heated flooring, and spacious, clean bathrooms. Indeed, Lough Rynn Castle is one of the top castles in Ireland to stay in.
Lough Rynn Castle is a family-friendly accommodation with plenty of activities for adults and kids. Explore the county with your family and try out new experiences such as kayaking, touring the Shed Distillery, visiting the Glencar Waterfalls, to ziplining at the Lough Key Forrest Park.
Dining at the Lough Rynn Castle is also a pleasurable experience. Sandstone Restaurant serves fresh and modern Irish cuisine. They even harvest their fruits and vegetables from the castle's gardens! The Cocktail Bar serves refreshing drinks, or head over to the Baronian Hall and indulge in the most exquisite sandwiches, scones, and sweet treats!
Fitzpatrick Castle
A family-owned castle hotel south of Dublin, the Fitzpatrick Castle Hotel is one of the best castles to stay near Dublin. It is only 20 minutes away from Dublin by car and is within walking distance of numerous attractions, such as Roche's Hill, James Joyce Museum, and Coliemore Park. Other must-see destinations are the National Sealife Aquarium, Dublin Castle, and Dublin Zoo, also nearby.
The Fitzpatrick Castle Hotel sports a more modern interior compared to other castles to stay at in Ireland mentioned on this list. While it is an 18th-century castle, it provides guests with 4-star modern luxury accommodation, replete with contemporary comforts from luxury duvets and towels, carefully-curated furniture to high-speed WIFI, TV with satellite channels, and air conditioning.
The hotel has an indoor swimming pool, sauna, fitness center, garden, picnic area, two on-site restaurants, and a cocktail bar. It is one of the top castle hotels in Ireland for those who have a business to attend in the capital city but would like to do some sightseeing near the countryside. The modern facilities and kid-friendly services also make this an excellent castle hotel in Ireland for families.
Wilton Castle
If you're looking for affordability paired with excellent service, consider Wilton Castle one of the most recommended castle hotels in Ireland. Wilton Castle is located in County Wexford along the Boro River.
Wilton Castle has been lovingly restored to welcome guests into its massive estate. There are four suites to choose from, all of them decorated with timeless appeal, elegance, and luxury in mind. These are self-catering suites where guests enjoy some quiet time by the fireplace while having access to the commanding views of the natural scenery outside.
There is much to explore on the grounds of Wilton Castle, as well as in the neighborhood. Guests may participate in walking tours, play golf, and visit the beautiful gardens and mini-farms.
Cozy yet elegant, magnificent, and inviting, it's easy to see why Wilton is named one of the best castle hotels in Ireland.
Ballygally Castle
If you want to travel to Northern Ireland, consider Ballygally Castle as one of the best accommodation options. The 17th-century Ballygally castle is located on the Causeway Coastal Route, offering the most spectacular views of the Ballygally Bay and the pristine beauty of the Irish Sea.
Ballygally Castle is one of the award-winning castle hotels in Ireland and even the UK. The castle perfectly marries medieval charm with modern comforts, featuring 54 exquisitely designed rooms and suites, each with a distinctive character. The spacious rooms also allow access to the picturesque scenery of the castle grounds and the sea.
You can also expect a superb dining experience at Ballygally Castle. The Garden Restaurants serves delicious lunch and dinner using the best and freshest local ingredients. You may also stop by Kintyre Ballroom for Sunday Lunch and enjoy a sampling of traditional roasts and contemporary Irish fare. Afternoon tea and snacks at the lounge are also available all day.
The Best Castle Hotels in Ireland
From the world-famous charm of Ashford Castle to the idyllic setting of Lough Rynn Castle, you'll find that there are plenty of castle hotels in Ireland to choose from. There are some castles to stay in Dublin, but many of them are located in the countryside, affording you not just phenomenal accommodations but also opportunities to try new things that make your holiday even more unforgettable!