Glacier National Park Montana is one of my favorite parks for families. Learn how to plan your perfect Glacier National Park trip!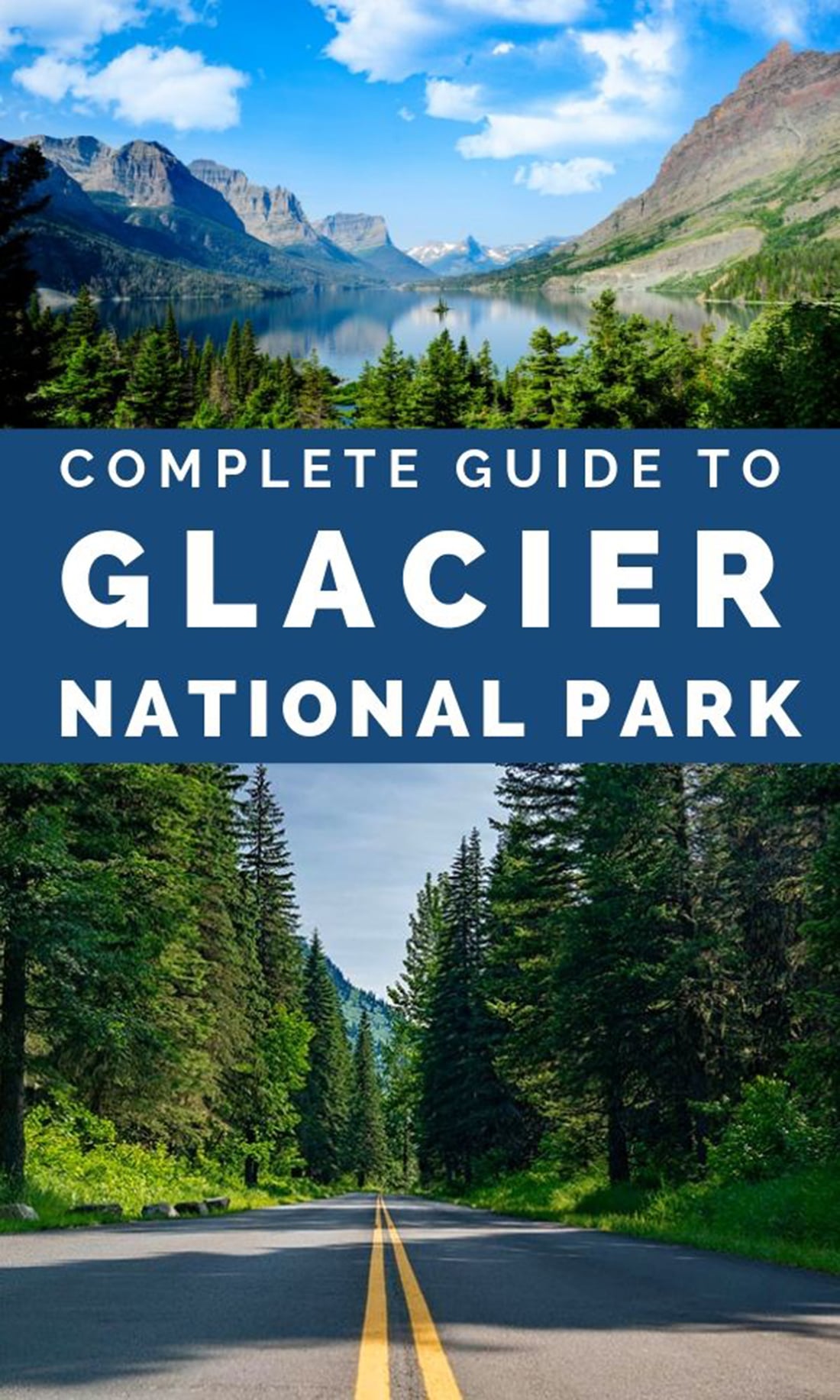 How to Plan the Perfect Glacier National Park Trip for Your Family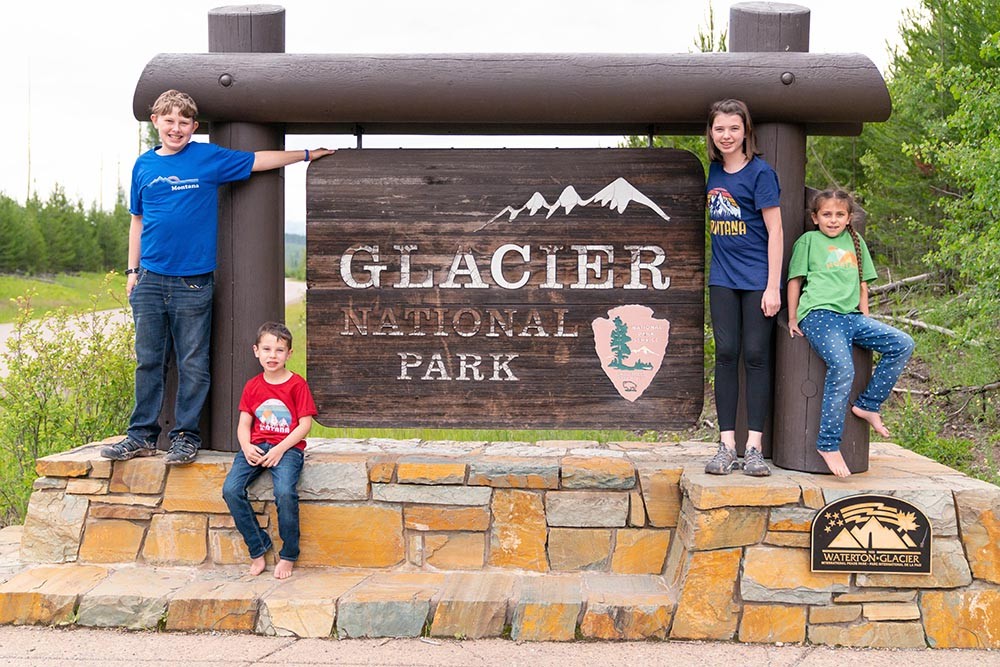 This post was sponsored by Visit Montana. All opinions are my own.
So, you've decided you're taking your family to Glacier National Park! Great choice! Glacier National Park Montana, known as the Crown of the Continent, is a real gem with landscapes and wildlife unlike anywhere else on Earth. Founded as a National Park in 1910, Glacier covers over 1 million acres and is home to the largest bear population in the continental United States. It is also one of the oldest US National Parks, coming in at number eight.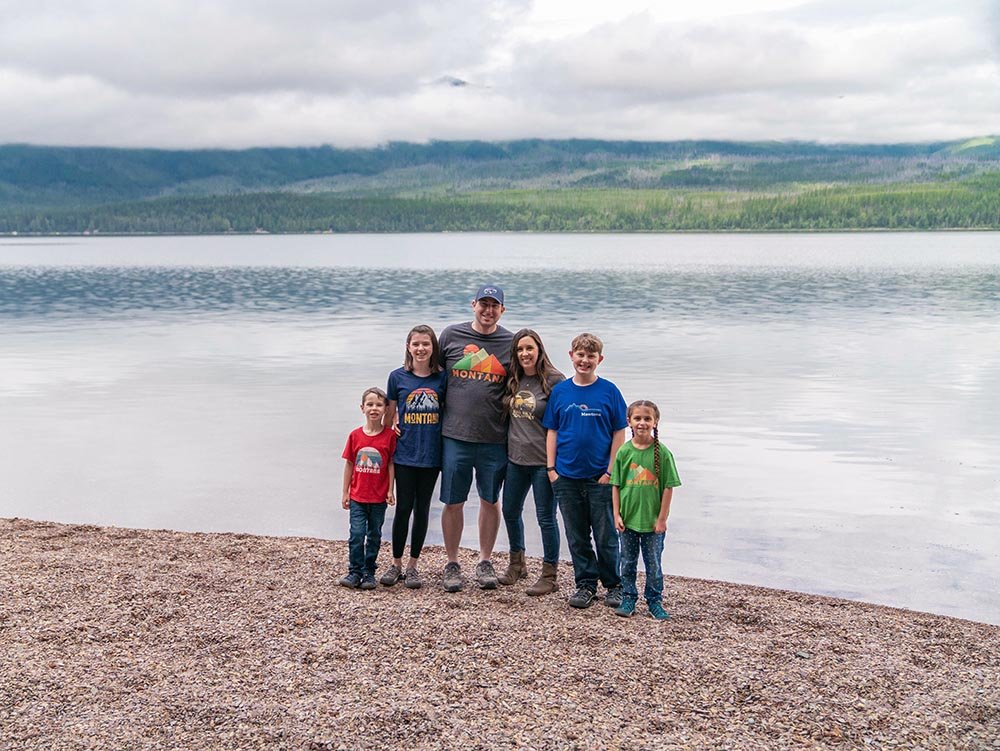 My husband, Paul grew up near Waterton National Park in Canada, just north of Glacier, and has many fond memories of visiting this unbelievably beautiful park as a child. We've been meaning to visit for years and we finally made it! I've had many people tell me it's their favorite National Park and I can understand why. The scenery, nature, and activities make this a National Park that truly has it all!
Glacier National Park is also one of my favorite parks to visit as a family, and here's why:
It's large, but the roads are good and its easily accessible
There is an abundance of wildlife to see
There are many hiking trails of all levels
There are established guide companies in the park making it easy to plan activities
There is so much to in Montana just outside Glacier
What to do Before you go to Glacier National Park
Before you head off on your adventure to Glacier, there are a few things you need to do:
How to Get to Glacier National Park
The easiest and quickest way to get to Glacier National Park is to fly into Kalispell, Montana at Glacier Park International. This is the closest international airport to Glacier, but you can also fly into other airports in Montana and drive into Glacier.
When is the best time to visit Glacier National Park?
The answer to this question really depends on what you'd like to do. If you want access to all of the park, the best time to go is in the summer. Glacier normally gets around 140 inches of snow annually, so it's quite common for many of the roads in the park to be closed. It is still a very beautiful site in the winter, but if hiking, camping, and water activities are more your jam, especially with kids, I recommend visiting Glacier National park in the summer or early fall.
How Long Should I Stay in Glacier National Park?
How about forever? Ok really, I think a week is a good amount of time to spend in Glacier. Obviously, you could spend a lifetime and never finish exploring the one million acres of glorious nature that Glacier has to offer. I suggest two days at least, but I think a week is best, especially if you have small children who may need to take it slow.
Where to Stay in Glacier National Park
Deciding where to stay when Visiting Glacier National Park can be challenging. You should be looking for lodging nearby about a year in advance. Especially if you want to stay inside the park. You've got a lot of options when it comes to Glacier National Park lodging. Your decision depends on what kind of accommodations you like. You really have your pick of anything from camping to luxury, and everything in between!
Places to Stay in Glacier National Park
If you're looking to stay inside the park, but require a bit of luxury, the historic Lake McDonald Lodge located along the shores of Lake McDonald is a great option. This classic swiss style chalet is a beautiful hotel in the heart of Glacier National Park. If you'd like to stay here, you should definitely book about a year in advance if possible!
Other Glacier National Park Hotels include Many Glacier Hotel, Cedar Creek Lodge, Swiftcurrent Motor Inn, Rising Sun Motor Inn, and the Village Inn at Apgar. You can learn more about Glacier National Park hotels here.
Camping is a great way to really get your family out in nature. Your chances of seeing wildlife definitely increase if you're sleeping outside! There are a handful of Glacier National Park Campgrounds available, but these will also need to be booked very far in advance! You can check out your Glacier National Park camping options here.
If you want to camp out in nature, but also require a bit more luxury (this is me) you can experience glamping with Under Canvas Glacier!
If you can't find any lodging inside the park, don't worry, you'll have tons of options just outside the park. You can check for Campgrounds Near Glacier National Park here.
We stayed at the Whitefish Mountain Resort about 35 miles from the park entrance. It was a bit of a drive to get into the park, but I loved having lots of amenities like restaurants and swimming pools for the kids! Whitefish Resort also has a ton of fun activities for the whole family in the summer and winter, including summer tubing, ziplining, aerial course, spider climb, hiking, mountain biking, skiing in the winter, and the amazing ski lift up to the top of the mountain where you can find a ranger station that overlooks Glacier National Park. The views are spectacular and it's a great place to base yourself if you want to explore Glacier and beyond!
How to Get Around Glacier National Park
Getting around Glacier is easy and you actually have several options:
Self-drive: This is probably the most popular option. You can rent a car and explore the park at your own leisure. This is what we did.
Free Shuttle: The National Park Service provides a free shuttle that goes up and down Going to the Sun Road.
Red Buses: Ride the iconic Glacier National Park "Red Jammers," a fleet of cars that have been in operation in the park since the 1930s! There are several routes that you can take on the buses. You can learn more about the bus routes and history of the buses here.
What to do in Glacier National Park
There are so many things to do in Glacier National Park, especially for families. It could take you a lifetime to discover the many activities, hikes, and vistas, but I'm going to share my family favorites with you!
1. Go on Nature Hikes with Glacier Guides
If you're interested in learning about the plant and animal life in Glacier National Park, book a nature hike with Glacier Guides who will teach you so much about the history and nature of the park. Our guides were so amazing with our kids, taking the time to show them birds and plants all around the park and answer all of their (many) questions! This guided tour of the park is a great way to start off your trip to Glacier as your guides will acquaint you with the park and also drive you to several different areas so you can get your bearings.
2. Go Hiking
There are a plethora of family-friendly Glacier National Park hikes that everyone will love. Glacier has actually been nicknamed "the hikers' park" because of all the incredible trails it offers trekkers young and old. There are plenty of difficult and easy hikes in Glacier National Park, so there is sure to be a hike that will fit your needs. Be sure to prepare the family with the right gear for hiking in the woods and be sure to bring bug spray! The mosquitos mean business here. You'll need to download the Glacier National Park trail map.
These are some of our favorite Glacier National Park hiking trails for families:
Trail of the Cedars (1 mile)
Apikuni Falls (1.7 miles)
Rocky Point (1.9 miles)
Hidden Lake Overlook (2.7 miles)
Mary Falls & Virginia Falls (3.6 miles)
You can discover more of the best hikes in Glacier National Park here.
3. Become a Junior Ranger
If you've been to a National Park with kids before, you'll know about the Junior Ranger program. Kids can earn a special badge after attending a ranger-led program and completing activities from the Glacier National Park Junior Ranger booklet. Junior Ranger badges can be earned at the Apgar, Logan Pass, or St. Mary Visitor Centers. You can learn more about the Glacier Junior Ranger Program here.
4. River Rafting with Glacier Guides
Enjoy an exhilarating white-water ride down the Flathead River with Glacier Guides! If you have kids younger than 8 or just want a more relaxing ride, try a scenic float instead. If you want to spend all day with Glacier Guides doing nature hikes and river trips you can also stay all day with lunch and dinner provided.
5. Horseback Riding with Swan Mountain Outfitters
What better way to explore the beauty of Glacier National Park than on horseback! Take a trail ride through tranquil forests and over roaring waterfalls with Swan Mountain Outfitters. We loved our two-hour trail ride and our guides were great, helping the kids learn to ride and teaching us about this area of the park by Lake McDonald.
6. Explore Lake McDonald
At ten miles long and 472 feet deep, Lake McDonald is the largest lake in Glacier National Park. You can take in the views from multiple points along the lake, or rent kayaks, paddle boards, or canoes. You can also take an hour long boat tour from Glacier Park Boat Company. Book tickets in advance. Lake McDonald is also a great place to skip rocks or have a picnic on the beach.
7. Hang Out in West Glacier
Enjoy spending some time in the tiny town of West Glacier at the east entrance of the park. Enjoy Huckleberry treats, elk hot dogs, souvenirs, a convenience store, and other fun shops in this cute village.
8. Hang Out in Apgar Village
Much like West Glacier, Apgar Village is a cute little town at the south end of Lake McDonald where you can enjoy ice cream, kayak rentals, and a fun vibe.
9. Drive Camas Road
Drive up the Camas Road, which was built in opposition to a proposed dam in the first half of the 20th century. It's a long road with beautiful views of Lake McDonald and the rest of the park. You can find many nature trails near here and also see fire damage and new growth forests. This area is considered home to most of the wolves in Glacier, however, they are very elusive.
10. Drive Going to the Sun Road
This is the most famous drive of Glacier National Park. Built in the 1920s and 30s, this drive offers some of the most incredible views in the park while winding through 50 miles of road to the highest drivable point in the park, Logan Pass. You can download the Going to the Sun Road audio tour here of the GyPSy Guide here. End your drive at the Logan Pass Visitor Center where you can become a Junior Ranger or take a hike.
Explore Outside of Glacier National Park
While Glacier National Park is certainly amazing, there are also many other places in Montana to explore. Read here more about exploring places near Glacier, and read here for a guide to Montana for families. And if this list isn't enough for you, you can explore even more things to do in Glacier National Park here.
Glacier National Park is a truly amazing family park that I hope you have the pleasure of visiting. I hope this has helped prepare you for your trip. If you have any questions, please don't hesitate to get in touch on Facebook, Instagram, or Email.
xo
Vanessa