If you're visiting New York for the first time, this is the perfect NYC itinerary to get your first taste of the city! And if you're lucky enough to stay longer, check out the 4 bonus days I've included.
An Exciting 3-Day NYC Itinerary + 4 Bonus Days (2023)
Welcome to my ultimate NYC itinerary for first-timers! This guide will answer all your questions and give you an itinerary that's easy to customize for your big trip to New York City. We've visited NYC just about every year for the last 10 years. It's one of our favorite places and each time we go, we find something new to love!
I've already created an extensive NYC itinerary for kids and Christmas in NYC, but I've also been plenty of times without my kids, so I wanted to give you a more adult first-timers itinerary. When you're planning an NYC itinerary, 3 days is the perfect amount of time to get a feel for the Big Apple. You can wander through Central Park, enjoy the views from the top of the Empire State Building, and explore the Museum Mile.
Make sure to book a Broadway show and a guided tour or 2. Plus, there are all the amazing restaurants and food that the Big Apple is known for. And don't miss the chance to walk the legendary Brooklyn Bridge or take a stroll along the High Line.
Below you'll get a top-notch 3-day itinerary, plus even more suggestions for additional 4 days in New York City. Get ready for all the charm and energy that an NYC adventure has to offer!
What to Know about NYC Before You Go
When you start to plan a visit to New York City for the first time, a lot of questions will probably come to mind! Here are some FAQs that will help you have the best experience in The City That Never Sleeps.
What's the best way to get around in New York City?
For first-time visitors to NYC, the subway is the best way to get around. The subway is made to be easy to navigate with easy-to-read signs and a color-coded system. The extensive network of train lines takes you to all the most popular attractions, neighborhoods, and landmarks. Plus, it's affordable, offers 24/7 service, and allows you to avoid traffic congestion.
However, if you prefer rideshare services, Uber and Lyft are widely available options (just watch out for price spikes). And for shorter distances, consider using Citi Bike, the city's bike-sharing program. You'll find stations throughout Brooklyn, Queens, and the Bronx where you can pick up and drop off bikes.
What apps should I use in New York City?
When you're navigating NYC for the first time and want to make the most of your trip, several apps can help:
Citymapper: This essential app provides real-time directions for public transportation, ensuring you can efficiently navigate the subway and buses.
MTA Subway Time: The official MTA app is another great option that offers live updates on train schedules and service changes.
Uber and Lyft: You probably already have these ones on your phone, and they're a must in NYC if you prefer rideshares.
NYCTaxiMeter: When all else fails, there's always a yellow cab around somewhere! This awesome app helps estimate fares and track expenses.
TodayTix: If you want to secure discounted tickets to Broadway shows and other performances, TodayTix is super helpful.
Go City Card: I'm a big fan of Go City Card, which provides access to popular attractions with bundled savings! Purchase Go City New York Card here.
OpenTable: Looking for last-minute dinner reservations? This app offers easy booking and allows you to search nearby, by neighborhood, reviews, and more.
What airport should I fly into?
When flying into New York City, the 2 primary airports to consider are John F. Kennedy International Airport (JFK) and LaGuardia Airport (LGA). Each option has pros and cons you'll have to consider.
JFK is the largest and accepts the most flights. You can also take AirTran to the subway, but it's the longest train ride from Manhattan (often over an hour). LaGuardia accepts mainly domestic flights. It's closer to Manhattan, but you'll need to get a rideshare or taxi.
You could also fly into New Jersey's Newark Liberty International Airport (EWR). It's actually pretty convenient and affordable if you're staying in Manhattan. You can take Amtrak or NJ Transit, and car services and taxis are pretty affordable from here as well.
Should I bring my car to New York City?
I don't recommend bringing a car to NYC, especially if it's your first time! First, parking in Manhattan can be expensive, scarce, and time-consuming. The streets are often congested, and navigating the city's bustling traffic can be overwhelming. Plus, you have the subway and buses readily available. Public transit in NYC is efficient and cost-effective for getting around the city.
Manhattan is a pedestrian-friendly destination, with many attractions within walking distance or easily accessible by train. Public transit is the best way to have the most authentic experience and enjoy a stress-free exploration of all the iconic sights that New York City has to offer!
Are there neighborhoods I should visit outside of Manhattan?
Absolutely! Manhattan offers so many incredible attractions, but you'll enjoy a more unique experience if you can plan even one afternoon to explore the other vibrant boroughs of NYC.
Brooklyn is a must-visit, with its vibrant arts scene, hipster havens like Williamsburg, and the picturesque Brooklyn Heights. Queens offers cultural diversity, with neighborhoods like Flushing, which is known for its vibrant food scene. And the Bronx boasts infamous attractions like the Bronx Zoo and Yankee Stadium.
Is NYC a safe place to visit? Where should I avoid?
New York City is generally a safe place to visit, with millions of tourists enjoying their time in the city each year. Overall, you can have an amazing visit to NYC by exercising some caution and staying aware of your surroundings.
The majority of neighborhoods in NYC are safe for visitors, including popular areas like Times Square, Central Park, and the Theater District. If you're concerned about higher crime rates, you'll want to avoid the South Bronx, East New York, and Brownsville in Brooklyn.
While the city is relatively safe, you should exercise more caution, especially at night. Stay in well-populated and well-lit areas, use only public transportation options, and avoid displaying expensive belongings.
Be sure to bring a travel safe bag, like this one, and always be aware of where your wallet and phone are, especially while riding in crowded trains.
What's the weather like in New York City?
When you're planning a trip to New York, it's important to check the weather forecast in advance of your trip. NYC experiences 4 distinct seasons.
Summers (June to August) are generally warm and humid, with temperatures hovering between 70-90 degrees Fahrenheit. Spring (March to May) and fall (September to November) bring milder temperatures, ranging from the 50s to 70s. Spring and fall also bring the most rain to New York City.
Winters (December to February) can be cold, with temperatures varying widely, from below 0 to well into the 40s Fahrenheit. Snowfall is common in winter, but it varies from year to year.
When should I plan a trip to New York City?
The best time to plan a trip to New York City depends on your preferences and what you would like to experience. And it's a pedestrian city, so you should be prepared for the elements no matter when you visit!
Spring is a great time to explore parks, enjoy outdoor activities, and see cherry blossoms in bloom. Summers are hot, but they also bring festive energy to the city. This is peak season, with outdoor concerts, street festivals, and more!
Fall brings vibrant fall foliage and festive events like the Macy's Thanksgiving Day Parade. And winter in NYC can be cold, it's also a magical time with holiday decorations, ice-skating rinks, and Christmas markets. Just keep in mind that winter is the city's second peak season.
If you're a Christmas fan, December is a really fun time for visiting NYC. The holiday decorations are amazing and plentiful and there are plenty of festive activities, restaurants, and bars to visit. Christmas in New York City is magical!
What should I pack?
There are some essentials I suggest packing for an NYC 3-day itinerary. However, if you forget something, don't worry! You're in one of the shopping capitals of the world! Packing will be a little different, depending on when you come to New York City, but here are some basics I recommend:
Comfortable walking shoes
Waterproof shoes for rainy days
Breathable separates for daytime exploring
A few nice outfits for dinners and shows
Rain jacket
Portable charger
Reusable water bottle
A good travel safe bag
What should I eat in NYC?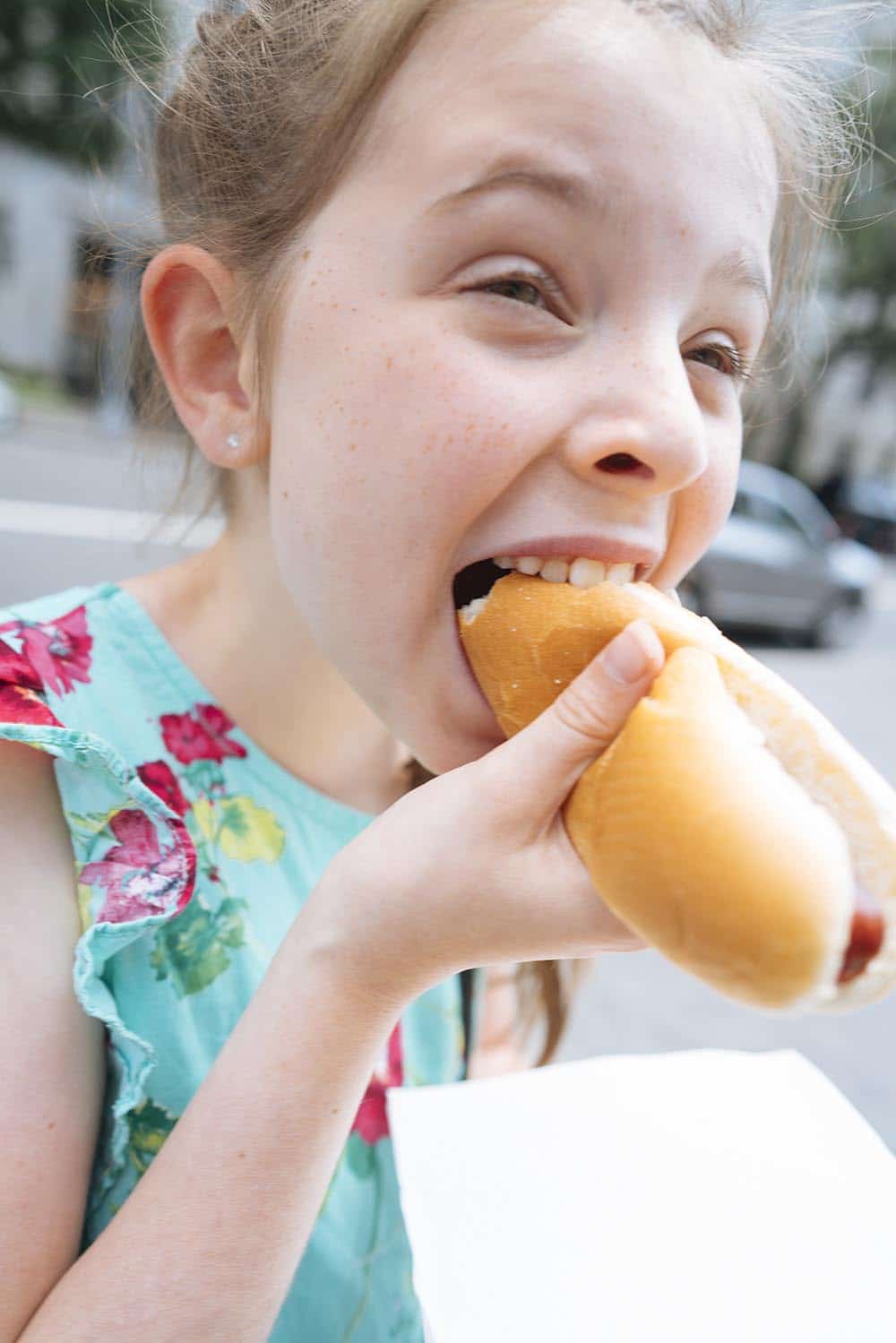 When visiting New York City, there are several iconic foods that every visitor should try. First and foremost, grab a classic New York slice of pizza from a neighborhood dollar pizzeria (skip Sbarros). Get a hot dog from a street cart at least once. And don't forget to top it with mustard and sauerkraut!
If you've never tried a New York City bagel with cream cheese and lox, head to a bakery on the Lower East Side. A beef pastrami sandwich from Katz's Deli is a must. We love it so much that we have the pastrami shipped to us in California on special occasions! It's that good. And if you find yourself in Brooklyn, head to Juniors for a slice of their iconic cheesecake.
Black and white cookies are a New York tradition (and they make great food souvenirs!). And while you're shopping in Little Italy, look for a pasticceria, where you can enjoy a cannoli and a cappuccino.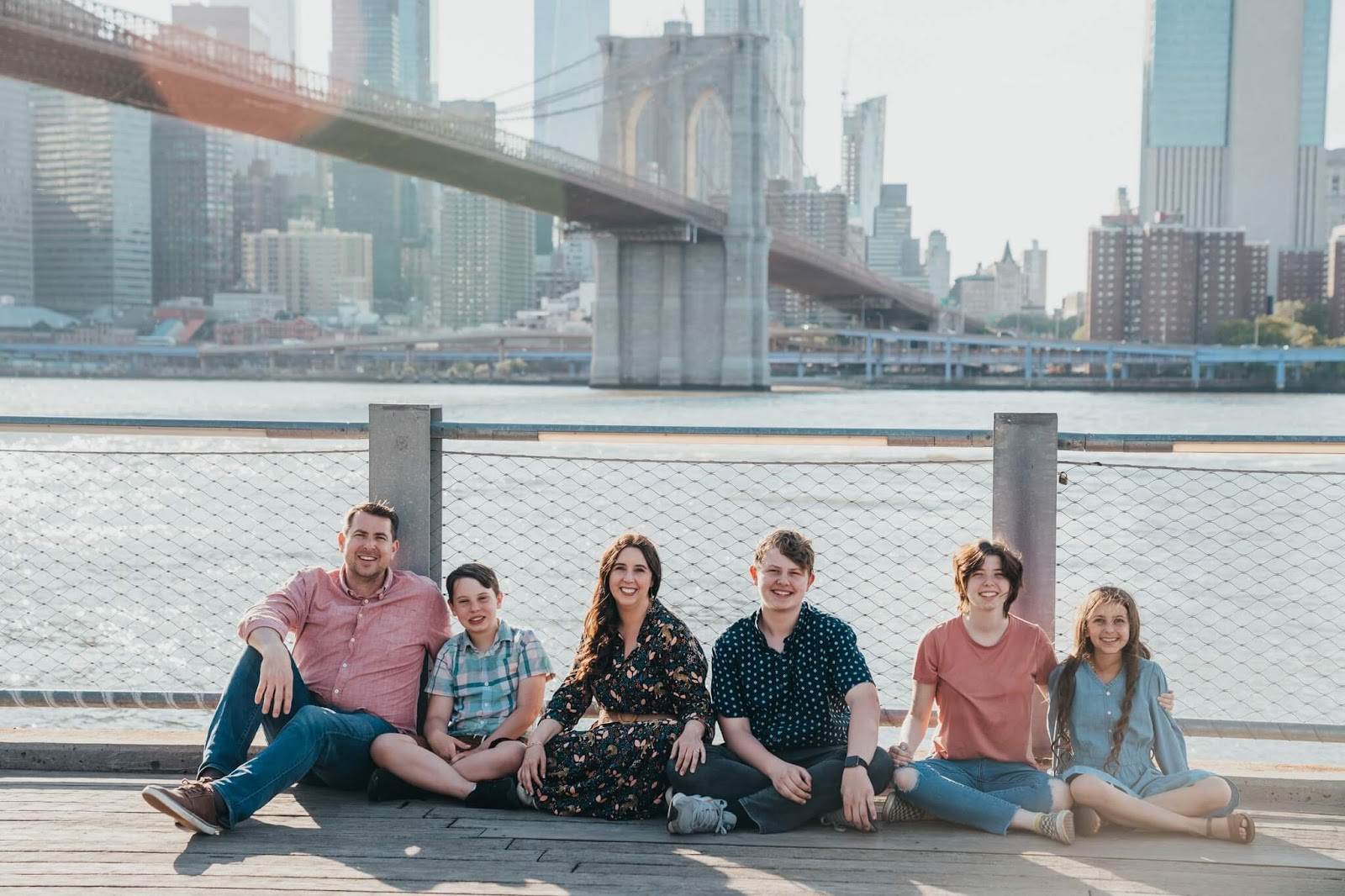 Book a Photoshoot
We always love to book a photoshoot when we're traveling. As a mom, it's tough to get in the photos since I'm always behind the camera. We love using Flytographer to capture our memories. You can get $25 off your shoot by booking with this link or using code WANDERLUST.
Are there tourist attractions I should avoid?
While Times Square is an iconic and bustling area, it can be overcrowded, especially during peak tourist seasons. If you prefer a quieter experience or get overwhelmed easily, you might opt out of this one.
And you might want to avoid Chinatown if you don't want to get bombarded with vendors selling fake designer bags. And NEVER follow vendors into back buildings, no matter what they offer you! Instead, head to Little Italy for souvenirs and tourist-friendly dining.
This is your chance to lean into being a tourist! Just remember, it's always a good idea to research specific attractions beforehand and decide which ones will be on your NYC itinerary.
How expensive is New York City?
New York City has a reputation for being an expensive destination. And it's true that certain aspects, like hotels and upscale restaurants, can be costly. But with careful planning and research, it's possible to enjoy New York City without breaking the bank!
The city offers a range of options to fit different budgets, including affordable dining options. You can stay in a vacation rental or a hotel outside of Manhattan to cut costs on accommodations. There are all kinds of free or low-cost attractions, like museums with suggested donations. And the subway is affordable and can help you save on transportation costs.
Are New Yorkers mean?
Not at all! If anything, I would say that New Yorkers are tough but very nice. Depending on where you're from, NYCers are not afraid to get to the point, but it's usually because they have somewhere they need to be. They'll speak up if you're slowing everyone down.
They're from all over the world, and they're used to dealing with large crowds of people, crowded trains, and long lines. But if you need anything, they're helpful and very kind. So don't be afraid to ask for directions if you're lost!
Where's the best place to stay in New York City?
Don't make the mistake of thinking you can stay in Queens and travel every day to do things in Manhattan! For your first visit to NYC, I suggest staying in a central location like Midtown or Chelsea.
If you're looking for something a little outside the hustle and bustle of the city, Williamsburg, Brooklyn has a wide range of fabulous hotels. Or book an apart-hotel in Park Slope. Both stops are only 20 minutes from the Financial District. Here are a few recommendations:
$$$$$ Lotte New York Palace in Midtown East
$$$$ The William Vale in Williamsburg
$$$ The Maritime Hotel in Chelsea
$$$ Sonder The Industrialist in Park Slope
$$ Moxy NYC Times Square in Times Square
$$ The SoHotel in SoHo
If you drive into New York City or plan on renting a car, just double-check that your accommodations offer parking. Also, confirm whether it's long-term parking or if you can take your vehicle in and out during your stay.
Plan the Best 3 Days in New York City
You're on your way to planning an amazing 3 days in NYC! Below I'll suggest how to break up each day so you can get the most out of your limited time in the big city.
If you're working simply with a 3-day itinerary, NYC neighborhoods to focus on would be in Manhattan. We'll start in Midtown and move out from there. And keep in mind that if you have more than 3 days or want to switch things up, you have 4 bonus days to play with below.
Day 1 – Midtown Manhattan
You've arrived at the center of the universe! Midtown Manhattan is a bustling hub of activity that captivates visitors with its unique charm. This is where you'll find Penn Station and Grand Central Station, both major transit hubs in and out of the city. If you're taking the train from the airport, this is probably where you'll end up.
Known for its iconic skyline and bustling streets, Midtown is a mashup of cultures, cuisines, and commerce. The area is filled with towering skyscrapers, world-class museums, bustling business centers, and luxury shopping destinations. Midtown is also home to Times Square, with its bright lights, Broadway theaters, and waves of visitors.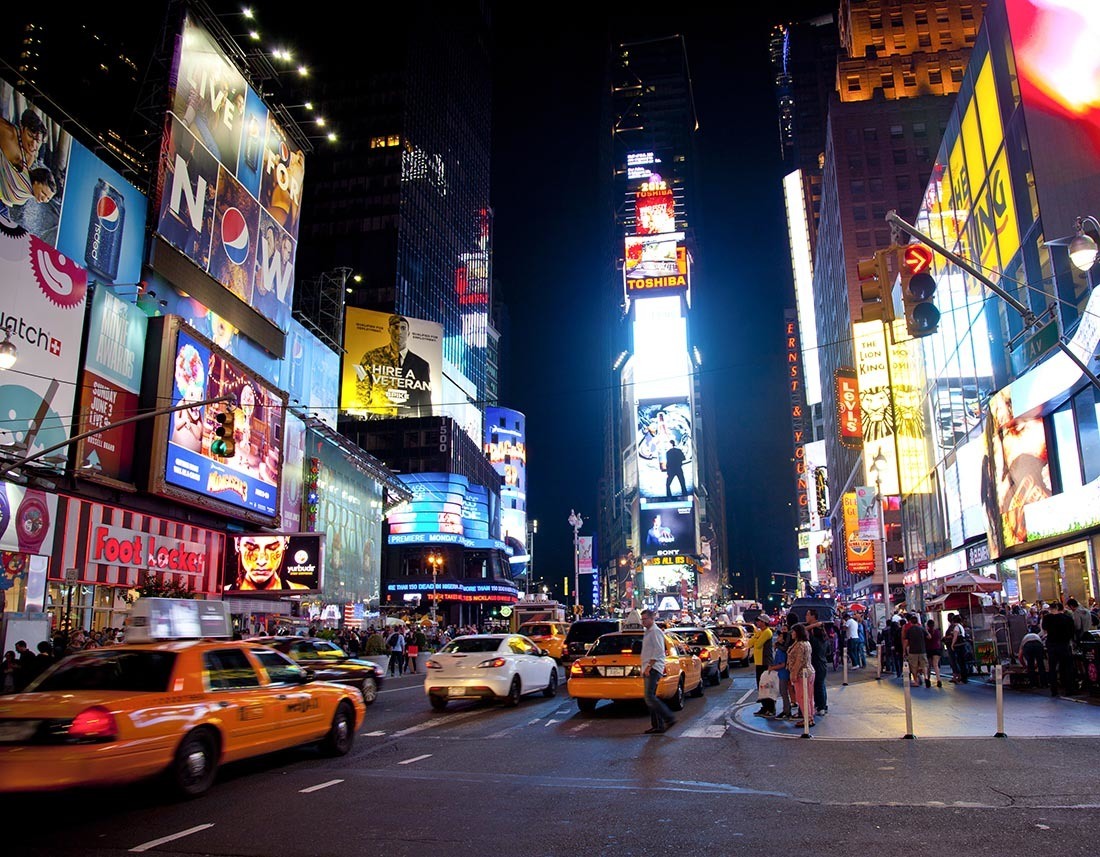 You'll probably end up in this neighborhood throughout your entire visit to New York City, so it's a good area to get familiar with! After you arrive at your hotel, I recommend a hop-on-hop-off bus tour to get your bearings. Then check out more of the best things to do in Midtown Manhattan!
Things to Do in Midtown
Be dazzled by the iconic intersection at Times Square
See a variety of Broadway shows in the Theater District
Visit the 2 observation decks at the Empire State Building
Savor Korean BBQ and check out the karaoke lounges in Koreatown
Explore the Museum of Modern Art (MoMA)
Enjoy shopping the flagship stores and designer boutiques on Fifth Avenue
Head to Rockefeller Center and the Top of the Rock observation deck
See the Rockettes Christmas Spectacular at Radio City Music Hall
See the stunning architecture of Grand Central Terminal
Take a picture with the lions outside the New York Public Library
Enjoy all the seasonal events and outdoor space at Bryant Park
Go up into the newest observation deck at Summit at ONE Vanderbilt
Walk through the regal St. Patrick's Cathedral
Check out the Flatiron Building on your way to Madison Square Park
Day 2 – Financial District + Lower East Side
This is your 1 full day on your New York City itinerary, so let's make the most of it! Below Houston Street, there are so many historical sites and iconic NYC attractions in one place. With so much to do, today will be all about the Financial District, the Lower East Side, and perhaps a quick jaunt through Little Italy and Chinatown.
The Lower East Side, known for its rich immigrant history, has evolved into a trendy and eclectic neighborhood. Here you'll find historical landmarks, old-school delis, trendy eateries, and boutique shops.
Then there's the Financial District, the bustling center of commerce and finance. It is home to Wall Street, the New York Stock Exchange, and the One World Trade Center. With landmarks such as Trinity Church, the neighborhood is a blend of old and new, with narrow cobblestone streets juxtaposed against sleek modern skyscrapers.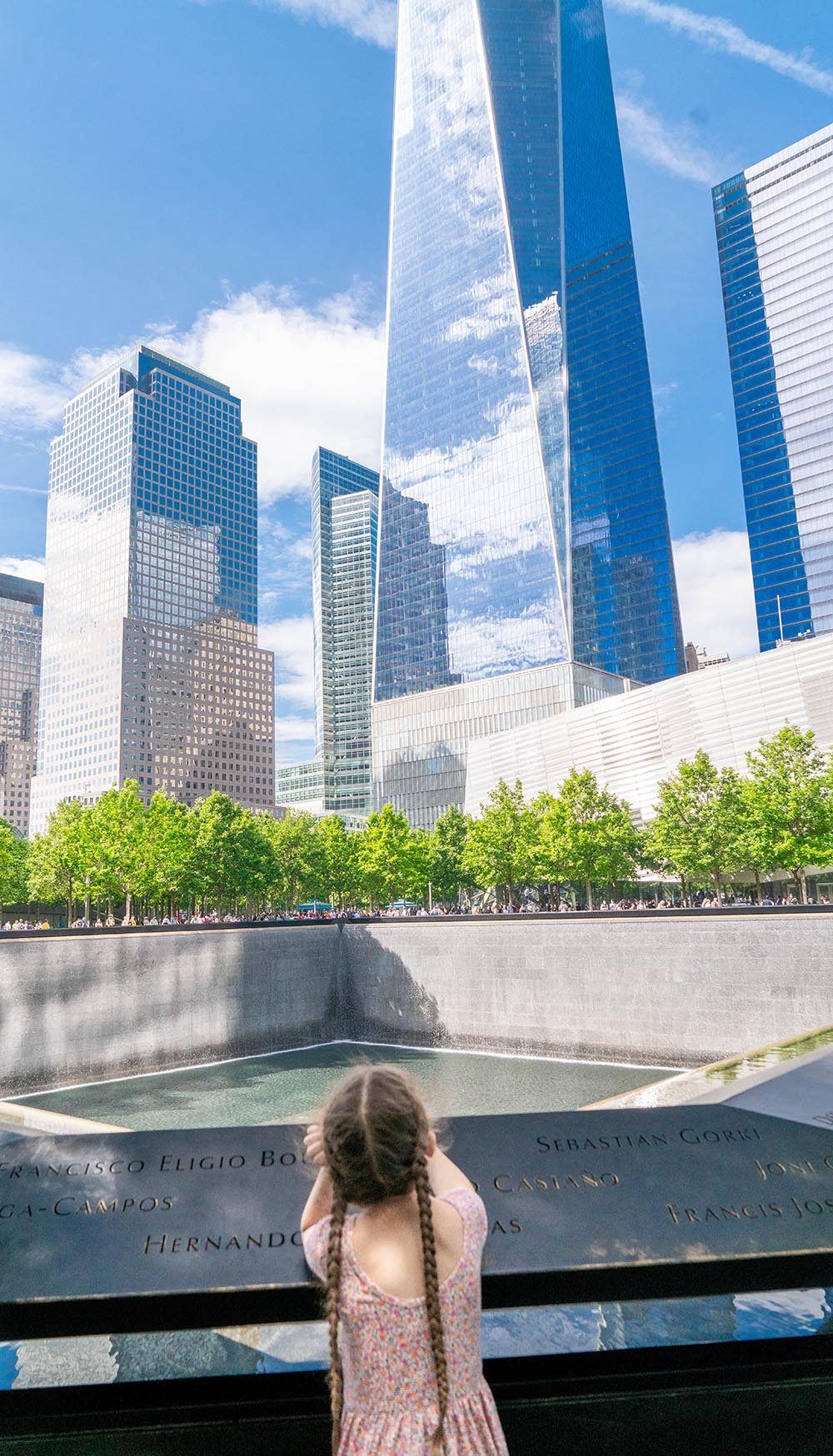 Both Little Italy and Chinatown are distinct neighborhoods that present rich traditions, flavors, and colors of Italy and China. You might be seeking delicious food, cultural immersion, or just a captivating stroll through vibrant streets, Little Italy and Chinatown provide unforgettable experiences.
I suggest beginning your day with a visit to the Statue of Liberty and Ellis Island. Then head out on foot to explore more of Lower Manhattan!
Things to Do Financial District + Lower East Side
See Wall Street up close, the home to the New York Stock Exchange
Take a picture with the bronze Charging Bull sculpture
Go up in the One World Trade Center observation deck
Book a tour of the 9/11 Museum & Memorial
Walk through the 17th-century Trinity Church
Take in stunning views of New York Harbor from the waterfront Battery Park
Ride the Staten Island Ferry for free past the Empire State Building and Ellis Island
Take a stroll along Mulberry Street to see the best shops and eateries of Chinatown and Little Italy
Learn about the lives of early immigrants at the Tenement Museum
Tour the Museum at Eldridge Street to learn about NYC's Jewish heritage
Order pastrami sandwiches for lunch at the iconic Katz's Delicatessen
Day 3 – Museum Mile + Central Park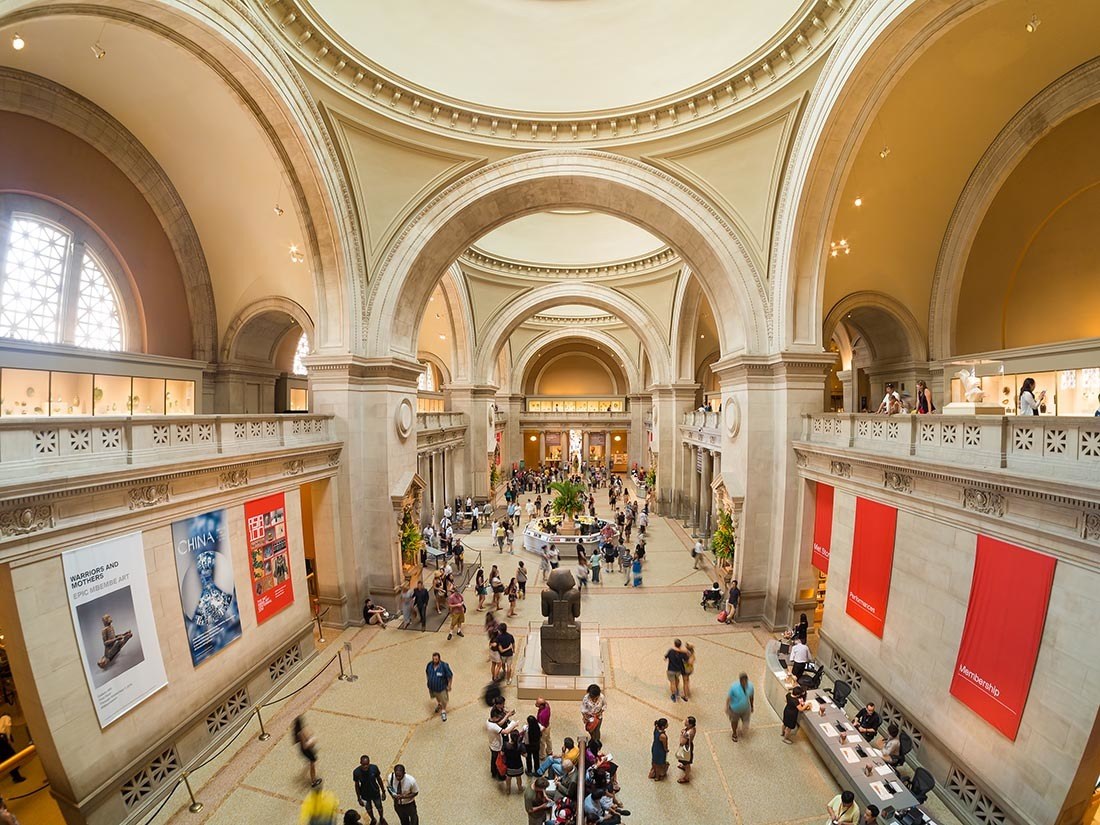 On the 3rd day of your NYC itinerary, you're on to more iconic NYC landmarks. You'll spend your day exploring Museum Mile, located along Fifth Avenue on the Upper East Side. And if you have time, take a walk through Central Park!
Museum Mile is a stretch of road that spans approximately one mile and is home to renowned institutions such as the Metropolitan Museum of Art (Met), the Solomon R. Guggenheim Museum, the Museum of the City of New York, and more.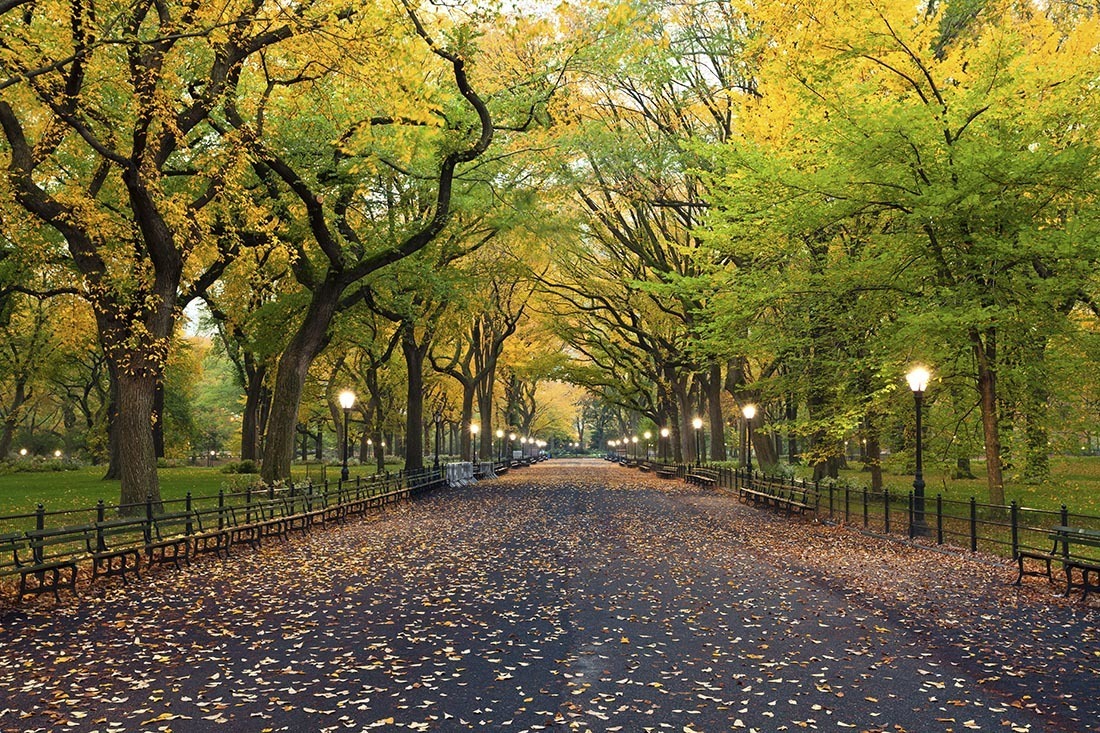 And when you're visiting NYC, no trip is complete without a stop at Central Park! Situated in the heart of Manhattan, this massive urban oasis serves as a retreat from the bustling city. You can enjoy picturesque landscapes, special events, landmarks, and a variety of recreational activities.
Things to Do on the Upper East Side + Central Park
Visit the world-renown Metropolitan Museum of Art (The Met)
Explore the iconic Solomon R. Guggenheim Museum
Head to the Museum of the City of New York
Tour El Museo del Barrio to experience Latinx and Caribbean art and culture
See the Jewish Museum's collection of artifacts and artworks
Peruse exhibits at the Museum of African Art
Admire the beautiful Bethesda Terrace and take photos by the fountain
Take an hour to visit the infamous Central Park Zoo
Pay tribute to John Lennon at the Strawberry Fields Memorial
Cross the Bow Bridge, one of Central Park's most scenic spots
Relax on the expansive Great Lawn with other locals and tourists
Head to the west side of the park to visit the American Museum of Natural History
Rent a rowboat at The Loeb Boathouse or enjoy a meal overlooking the lake
Go ice skating in the winter at Wollman Rink, or rollerblading in the summer
Explore Shakespeare Garden, featuring flowers mentioned in the works of William Shakespeare
If You Have More Time In Your New York City Trip
If you have an additional 4 days to explore New York City, here are some additional neighborhoods to consider visiting:
Day 4 – Greenwich Village
If you have 4 days in New York, take the opportunity to immerse yourself in the history of Greenwich Village. Make a great start to the day by grabbing a bagel and heading to people-watch at Washington Square Park!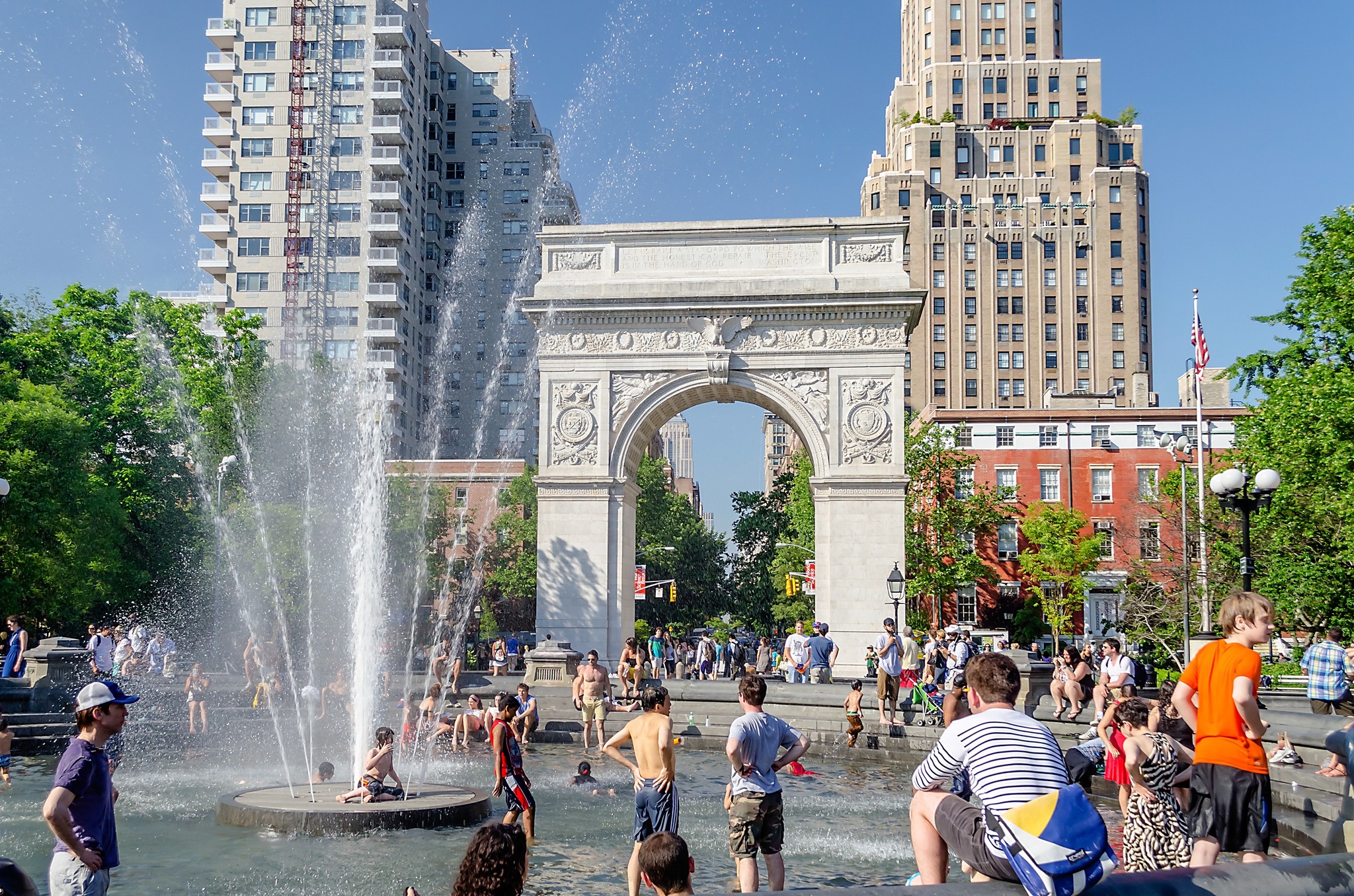 Often called simply "The Village," this Lower Manhattan neighborhood is made up of both Greenwich Village and the West Village. It's been home to many influential artists, writers, and musicians throughout history. Today, it's where you'll find a diverse range of dining options, iconic entertainment venues, and historic landmarks.
Greenwich Village has been a hub for creativity and counterculture movements for decades. It became synonymous with the Beat Generation in the 1950s and the folk music scene of the 1960s. The neighborhood also played a significant role in LGBTQ+ history as the site of the Stonewall Riots, a pivotal event in the fight for LGBTQ+ rights.
When planning a New York itinerary, 4 days will give you a chance to add some of these exciting Greenwich Village stops to your list.
Things to Do in The Village
See the famous art and street performers of Washington Square Park
Explore the boutique shops and cafes lining charming Bleecker Street
Visit the historic Stonewall Inn, where the Stonewall Riots began
Pay homage at the Stonewall National Monument at Christopher Park
Enjoy stand-up comedy performances at the renowned Comedy Cellar
Experience Cafe Wha?, where Bob Dylan and Jimi Hendrix once performed
Check out the restaurants, bars, and live music venues along MacDougal Street
Order a drink and listen to world-class musicians at the Blue Note Jazz Club
Head to the IFC Center for a line-up of independent and foreign films
Indulge in Magnolia Bakery's recognizable cupcakes
Peruse artisanal cheeses at the historic Murray's Cheese Shop
Attend an Off-Broadway production at The Cherry Lane Theatre
Have a meal at the White Horse Tavern and sit where Jack Kerouac once sat
Find the iconic buildings used for the exterior shots of Monica's apartment in the TV show "Friends"
Day 5 – Brooklyn
Brooklyn, one of New York City's boroughs, is a massive place. But you'll get a good feel for it on day 5! Start with a walk across the Brooklyn Bridge and pizza in DUMBO before you jump on a train to historic Coney Island! Or take a walking tour of Bushwick's street art.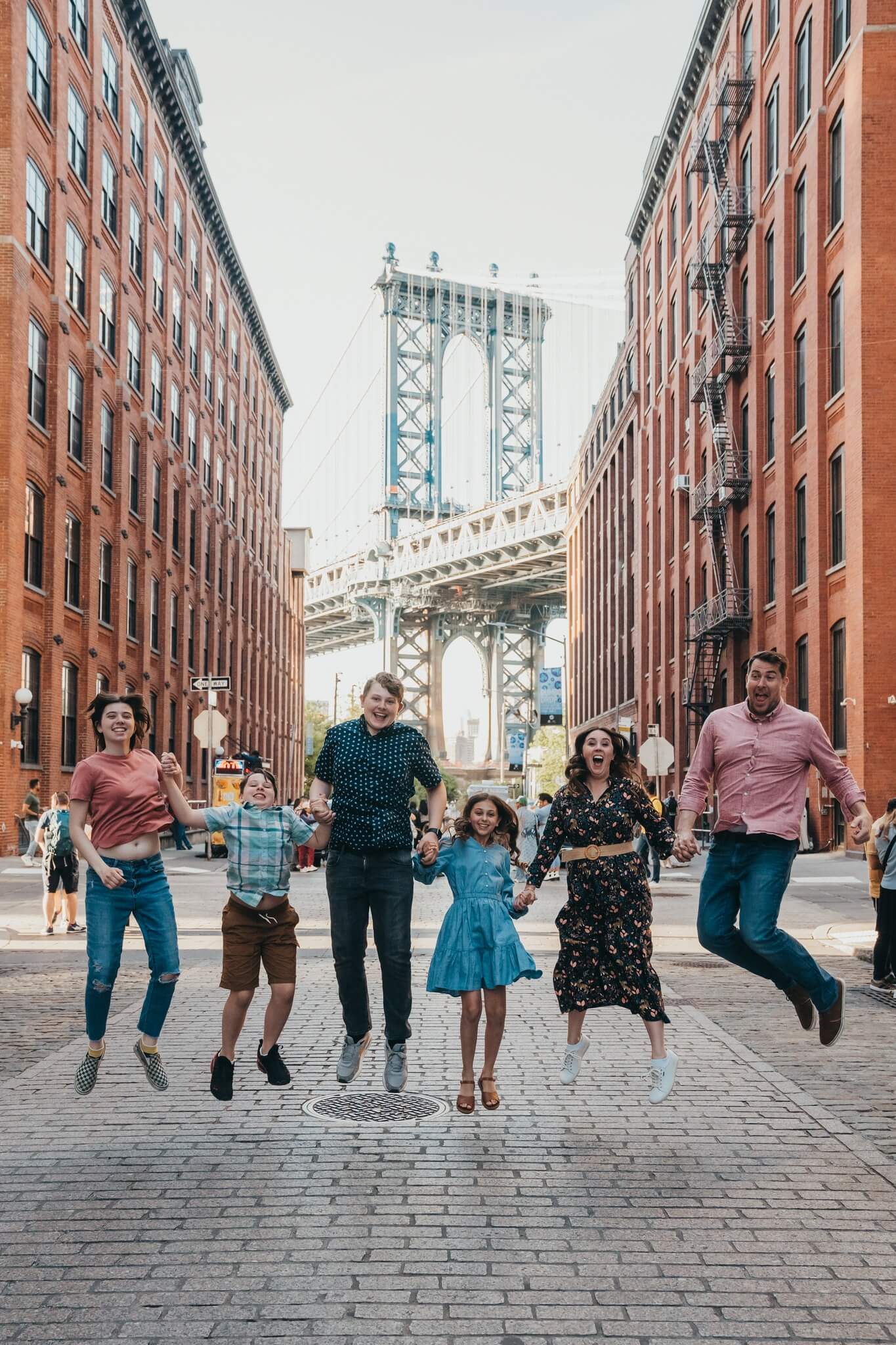 Brooklyn is known for its thriving arts scene, with galleries, music venues, and street art everywhere. The borough is also home to beautiful green spaces, and its food culture is picking up steam. Exploring Brooklyn is a great way to experience authentic New York City neighborhoods, each with its own atmosphere and architectural style.
Brooklyn offers so many things that you need more than 1 day on a New York 5-day itinerary. For now, pick and choose a few of the best things to do in Brooklyn!
Things to Do in Brooklyn
Take in the New York City skyline when you walk the Brooklyn Bridge
Explore Brooklyn Museum, one of the largest art museums in the country
Enjoy outdoor activities in the expansive Prospect Park
Discover the hip culinary scene and vintage shopping in Williamsburg
Wander the cobblestone streets of DUMBO and take in views of the Manhattan Bridge
Spend a beach day along iconic the Coney Island boardwalk
See the world-famous cherry blossoms bloom in the Brooklyn Botanic Garden
Indulge in trendy and unusual culinary delights at Smorgasburg
Take in the Manhattan skyline and the Brooklyn Bridge from the Brooklyn Heights Promenade
Enjoy all the green spaces, playgrounds, and summer activities to be found at the massive Brooklyn Bridge Park
Take a stroll through historic Brooklyn Heights, with its beautiful brownstone houses
Visit the unique New York Transit Museum inside an old subway station
Ride Jane's Carousel, located in Brooklyn Bridge Park
Day 6 – Chelsea + Hudson Yards
Heading back to Manhattan, you might need a low-key day with built-in views and casual things to do. This is a good time to enjoy some laid-back shopping, eating, and outdoor fun. So, head to the gorgeous neighborhoods of Chelsea and Hudson Yards on the Hudson River side of Manhattan.
This part of Manhattan was once the industrial part of town, and you can still see remnants of that time! Today, art galleries, boutiques, and hip restaurants fill old factories and warehouses. It's also home to the High Line, an elevated park built on a historic railway line, offering unforgettable views and unique urban green spaces.
Hudson Yards, on the other hand, has been developed into a contemporary neighborhood of sleek luxury high-rise buildings. It's become the newest area for tourists with great shopping, eateries, and landmark parks.
It's worth planning half a day to visit these unique New York City neighborhoods. So, check out my suggestions for what to do in Chelsea and Hudson Yards.
Things to Do in Chelsea + Hudson Yards
Visit the fascinating Little Island, a park on stilts with views of the Hudson
Explore the High Line, with its scenic views and green spaces
Check out all the food vendors and trendy shops inside Chelsea Market
Enjoy a game of golf or go bowling at Chelsea Piers
Climb up into The Vessel for stunning views of the surrounding area
Enjoy an afternoon of shopping at The Shops at Hudson Yards
Peruse Mercado Little Spain, an authentic Spanish food hall and market
Day 7 – Bronx + Harlem + Upper West Side
Get the most out of the last day of your NYC itinerary by splitting your time between the Bronx, Harlem, and more iconic New York City attractions on the Upper West Side.
The Bronx, located north of Manhattan, is a diverse neighborhood known for its rich history, vibrant communities, and iconic landmarks such as the Bronx Zoo and Yankee Stadium. It also offers a range of outdoor spaces and parks.
Harlem, in northern Manhattan, played a central role in the Harlem Renaissance. The neighborhood fostered a thriving arts scene, becoming a hub for African-American intellectuals, musicians, and artists. Harlem is home to amazing cultural attractions and a vibrant culinary landscape.
The Upper West Side, located on the western side of Manhattan, exudes a residential charm and boasts iconic landmarks. There's a relaxed atmosphere and a range of dining options, making it a popular area for visitors.
I suggest starting with an early visit to the Bronx Zoo and then getting lunch in Harlem before heading to the Upper West Side. Or take a walking tour of Harlem before a Yankee game that night! Check out more things to choose from in these iconic neighborhoods.
Things to Do in the Bronx + Harlem + the Upper West Side
Bronx
Explore the Bronx Zoo
Visit the New York Botanical Garden
Catch a baseball game at Yankee Stadium
Enjoy a scenic hike at Pelham Bay Park
Experience the food scene on Arthur Avenue, Bronx's Little Italy
Harlem
Visit the historic Apollo Theater
Explore the Studio Museum in Harlem
Visit Abyssinian Baptist Church, known for its role in the civil rights movement
Indulge in soul food and Caribbean cuisine along Malcolm X Boulevard
Visit the Schomburg Center for Research in Black Culture
Upper West Side
Spend more time exploring Central Park and its many attractions
Visit the American Museum of Natural History
Take a walk in Riverside Park
Enjoy outdoor dining at a restaurant or cafe along Broadway
Attend a concert at Beacon Theatre
Explore the box stores, vintage shops, and boutiques along Columbus Avenue
In Conclusion, Here are My Recommendations for Planning a 3-Day NYC Itinerary
Take the subway and leave the car at home
Use apps like Citymapper and TodayTix to make last-minute planning easier
Both JFK and LGA are good options for flying into New York City
Check out attractions in Manhattan, but don't forget about Brooklyn,the Bron, and Queens if you have time
For safety, stay aware of your surroundings, keep belongings close, and stay in well-lit areas
Each season offers a special experience, but be prepared to deal with the elements no matter when you visit
Think about the weather when packing, and don't forget good walking shoes
Try all the food, but stay away from touristy pizza places
Embrace being a tourist, but be safe and avoid crowded attractions if you get overwhelmed easily
Plan on New York City is expensive, but look for all the great ways to save money
Don't be afraid to ask New Yorkers for help
Stay in a central location, like Midtown Manhattan, and don't go any further out than Park Slope or Williamsburg, Brooklyn
3 Days in New York is enough to see the main attractions, but 4 to 7 days will give you a more thorough experience
Day 1 – Midtown Manhattan
Day 2 – Financial District + Lower East Side
Day 3 – Museum Mile + Central Park
Day 4 – Greenwich Village
Day 5 – Brooklyn
Day 6 – Chelsea + Hudson Yards
Day 7 – Bronx + Harlem + Upper West Side