Planning a trip to Japan? This guide will walk you through the steps you need to take to start planning your visit to this amazing country.
If you're planning a trip to Japan, congratulations! I'm so excited for you to take a trip of a lifetime to one of my favorite countries! The planning stages are always so exciting, but can also be overwhelming. Before I visited Japan, I honestly didn't have much of an opinion about it and didn't really know what to expect. After spending several weeks in Japan, I fell in love and I know you will too!
We created this Japan trip planner to help you get started and stay organized. If it's your first trip to Japan, this guide will be a huge help to get you started.
We've done Japan trip planning for hundreds of clients and for ourselves over the last several years. But in recent years we couldn't keep up with the demand that clients had, so we created this guide to help those who we couldn't personally help. This will walk you through planning your own trip to Japan and help you stay on track, making sure you're not missing anything important.
Use our Japan Travel Planner
Before you start planning your trip to Japan, download our free Japan Travel Planner to help you keep your trip organized.
Decide When to Visit Japan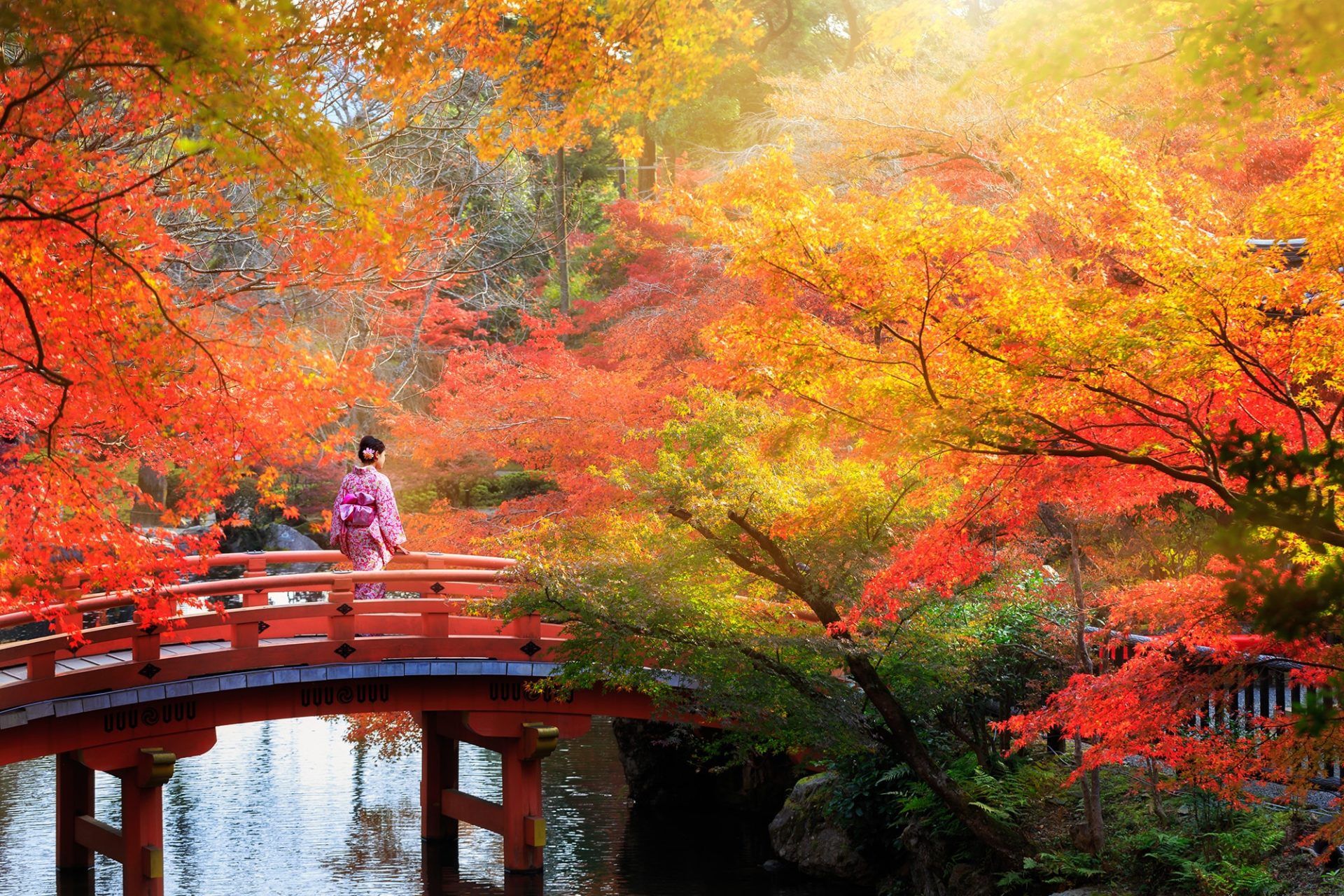 The first step is deciding when to visit Japan. This will depend on your own personal schedule and budget, but there are a lot of things to take into consideration. Ultimately the best time to travel to japan is when it's convenient for you and works with your schedule and you can find decently priced tickets.
When is the best time to visit Japan?
Let's go over the seasons in Japan to help you decide when you want to visit.
Winter – Winter is a very affordable time to take a Japan trip. Flights and accommodations will both cost less. You will also be battling fewer crowds during your time there. If you're planning a trip to Japan in winter, the weather can be unpredictable, so keep that in mind. There are many locations in Japan that get snow, and quite a lot of snow too.
If you're interested in visiting the snow monkeys of Nagano, then winter will be a must for you. If you love to ski, winter is the perfect season for you. Japan receives between 300 and 600 inches of snow each year from December to March. There are over 500 ski resorts in Japan from Hokkaido to Kyushi, so take advantage of the amazing snow in Japan if you love winter sports.
Spring – Spring is a great time to plan your trip to Japan. But keep in mind that prices can jump during Cherry Blossom Season at the end of March through April. It's a gorgeous time to be in Japan and the cherry blossoms make for incredible pictures. There will also be many cherry blossom festivals around the country, so it's an exciting time to visit. Keep in mind that spring in Japan can still be quite cold. Cherry Blossom season (aka Sakura Season) in Japan is the busiest time for tourism in the country. So that's something to consider. If you're looking for a budget trip to Japan, you might want to pass on Sakura Season.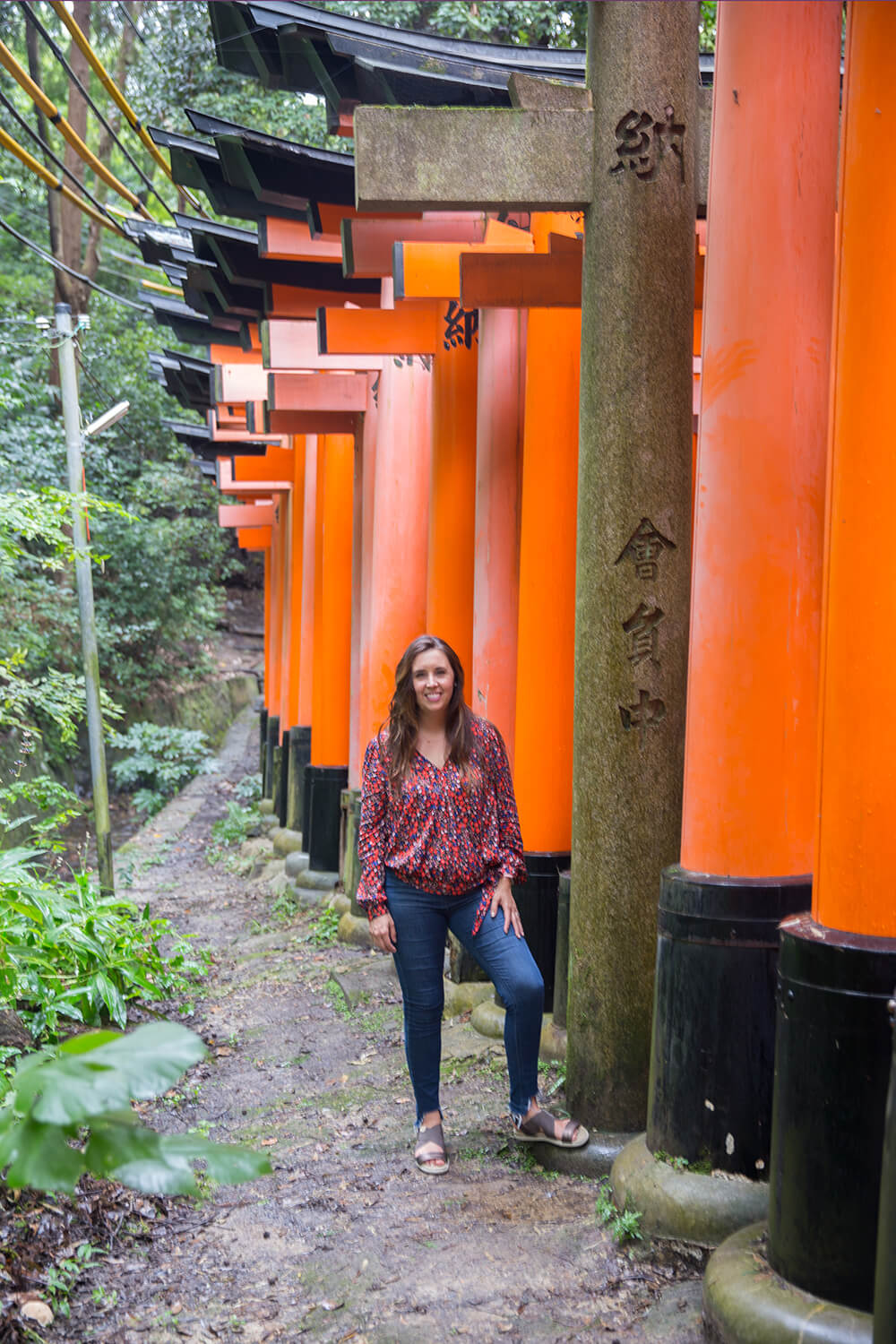 Summer – Summer is a good time to visit Japan, but also the second busiest time of year to go. You'll find the warmest weather and the most crowds during this time. Japan can get very hot and humid. Even the last time I was there in October, it was hot!
Fall – Fall is another great time to plan your trip to Japan. Like the winter you'll see fewer crowds, but also less rain and snow. As many tourists are back at school and work during the beginning of the fall, it's generally a good weather time to go and avoid crowds. The weather can be quite warm, even into the fall, so if you're looking for a temperate weather time to travel to Japan, the Fall is a good choice.
Think About What Kind of Trip to Japan You Want & Do Some Inspiration Browsing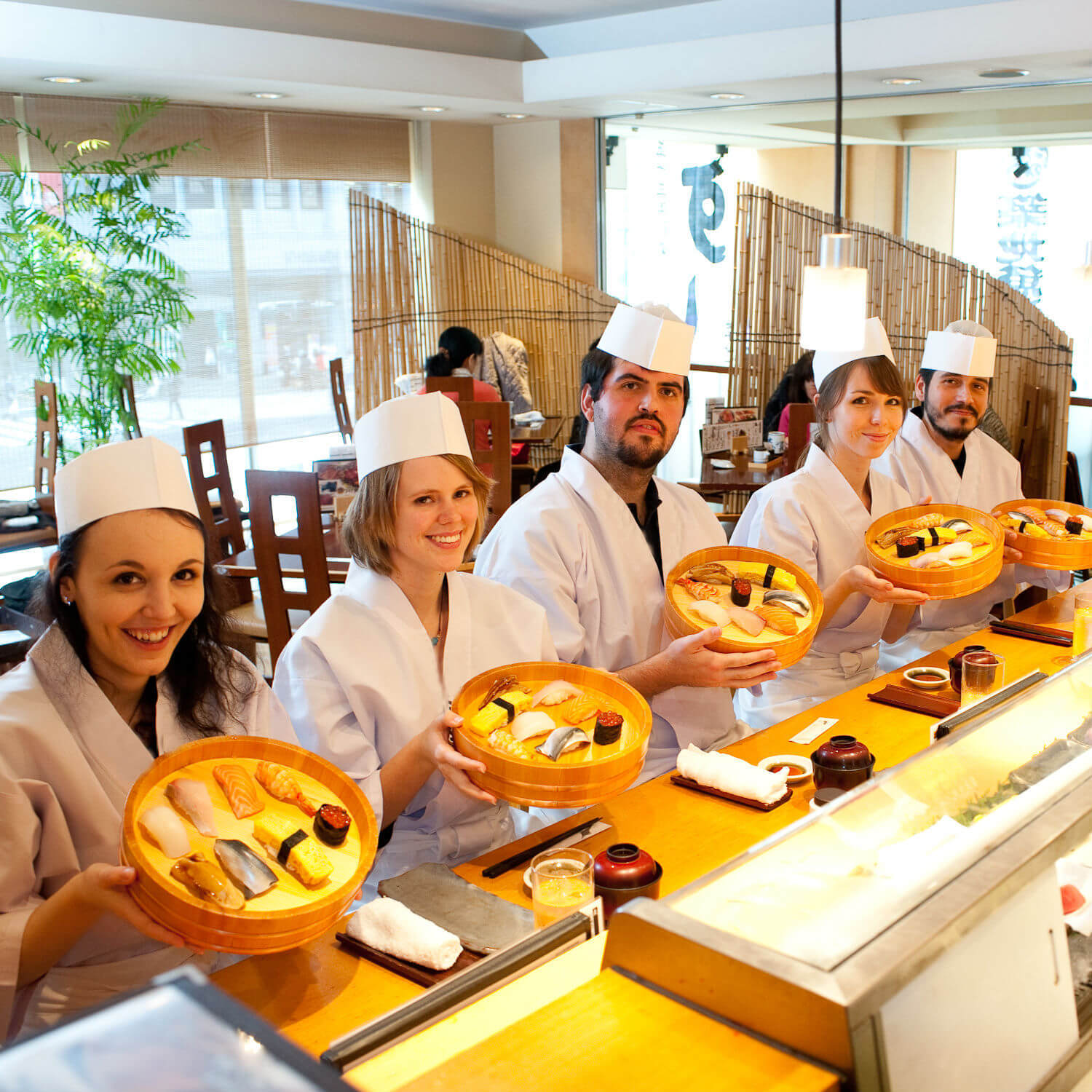 Before you really start getting into the nitty-gritty of planning a trip to Japan, consider whey kind of trip you really want to take.
Why are you taking this trip? Is it a vacation where you want to prioritize relaxation? Is it a once-in-a-lifetime trip to Japan where you want to prioritize seeing as much as possible, famous attractions and iconic sites? Do you want to stay in the city center and do a day trip to each location? Do you want to focus on a small group tour or private tours? Is it a romantic trip with your significant other? Is it to connect with Japanese culture?
Really think about these questions and what the answers are. Spend some time browsing Facebook groups, Pinterest, and Instagram and exploring ideas and places.
Figure Out Your Budget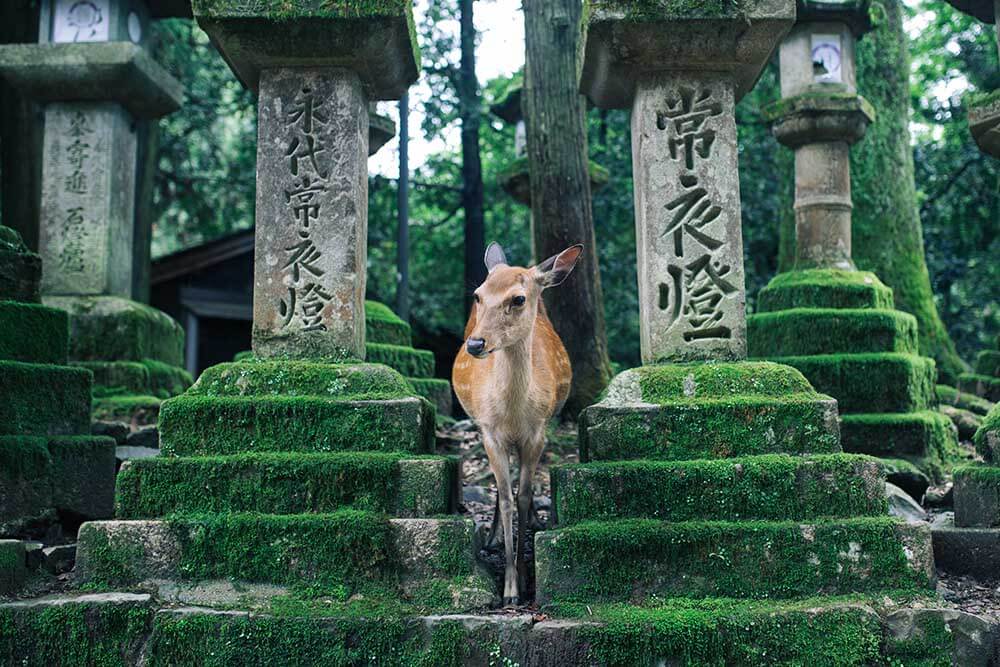 After you've done the fun part of planning your Japan trip, it's time to get down to brass tacks and really figure out what kind of trip you can afford. So many people ask us how much a trip to Japan will cost.
This is such a subjective question that it is nearly impossible to answer. When you plan a vacation to Japan, determining factors for the cost of your trip are how flexible your schedule is, what kind of accommodations you prefer, how often you like to eat out, where you want to visit, what kind of tours you prefer, what kind of transportation you prefer, etc. As you can see, it's a very personal decision.
Japan is definitely one of the most expensive countries to visit, compared to the rest of Asia. It's probably the most costly trip to Asia you can take, but I promise it's worth it.
I would plan on at least $3,000 per person for a Japan vacation.
Check Logistics for Entering Japan
In your next step in planning a trip to Japan, be sure to check that you can legally enter Japan and that there are no extra steps that need to be taken. Most people living in the USA, Canada, the UK, and Australia won't need a visa to visit Japan for up to three months.
Japan has essentially dropped all other requirements regarding the word which shall not be named, so you're good in that regard.
Decide Where to Go in Japan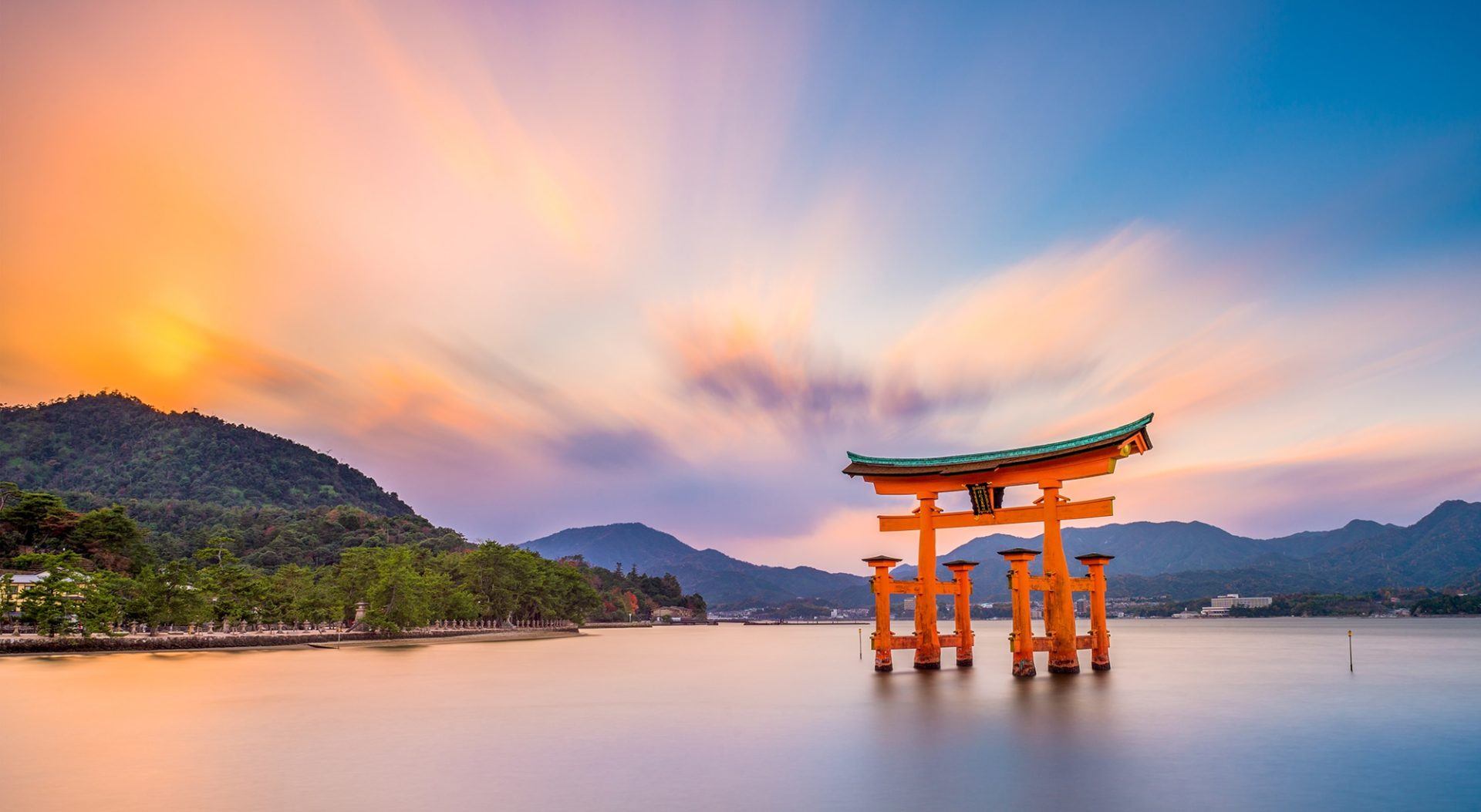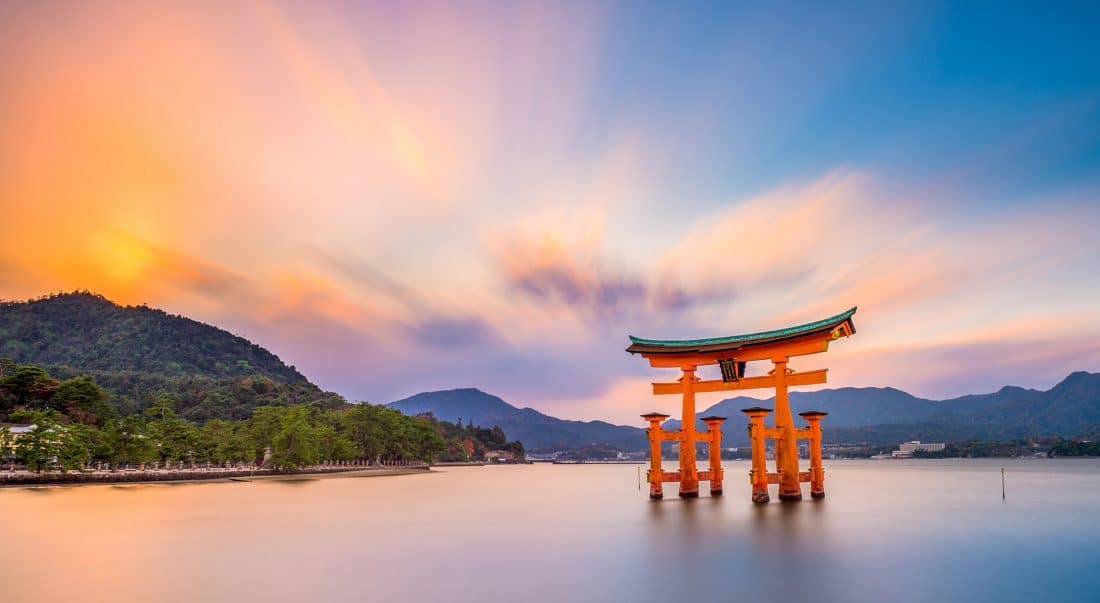 At this point in your trip planning process, it's time to decide where you want to go in Japan. This can be one of the most difficult decisions to make while planning.
Japan is not really that big, but this island packs in a whole lot. The nice thing is, you can get all over Japan pretty quickly with the Shinkansen bullet trains. Where you go will depend on your preference, budget, time of year, and length of your trip. Besides the most popular cities in Japan, consider visiting some lesser-known places as well. You may want to go all over the country or stick to one or two regions.
Figure out Your Itinerary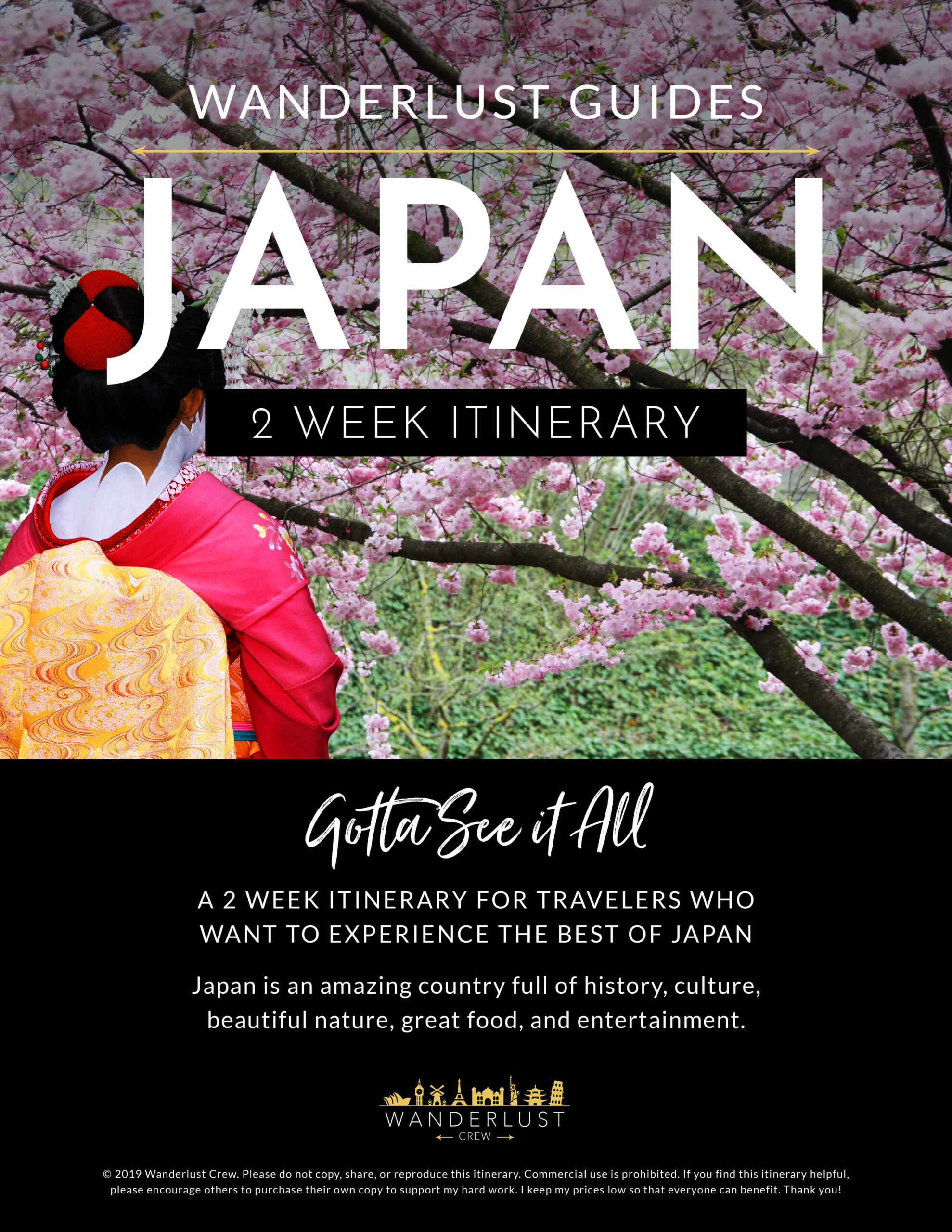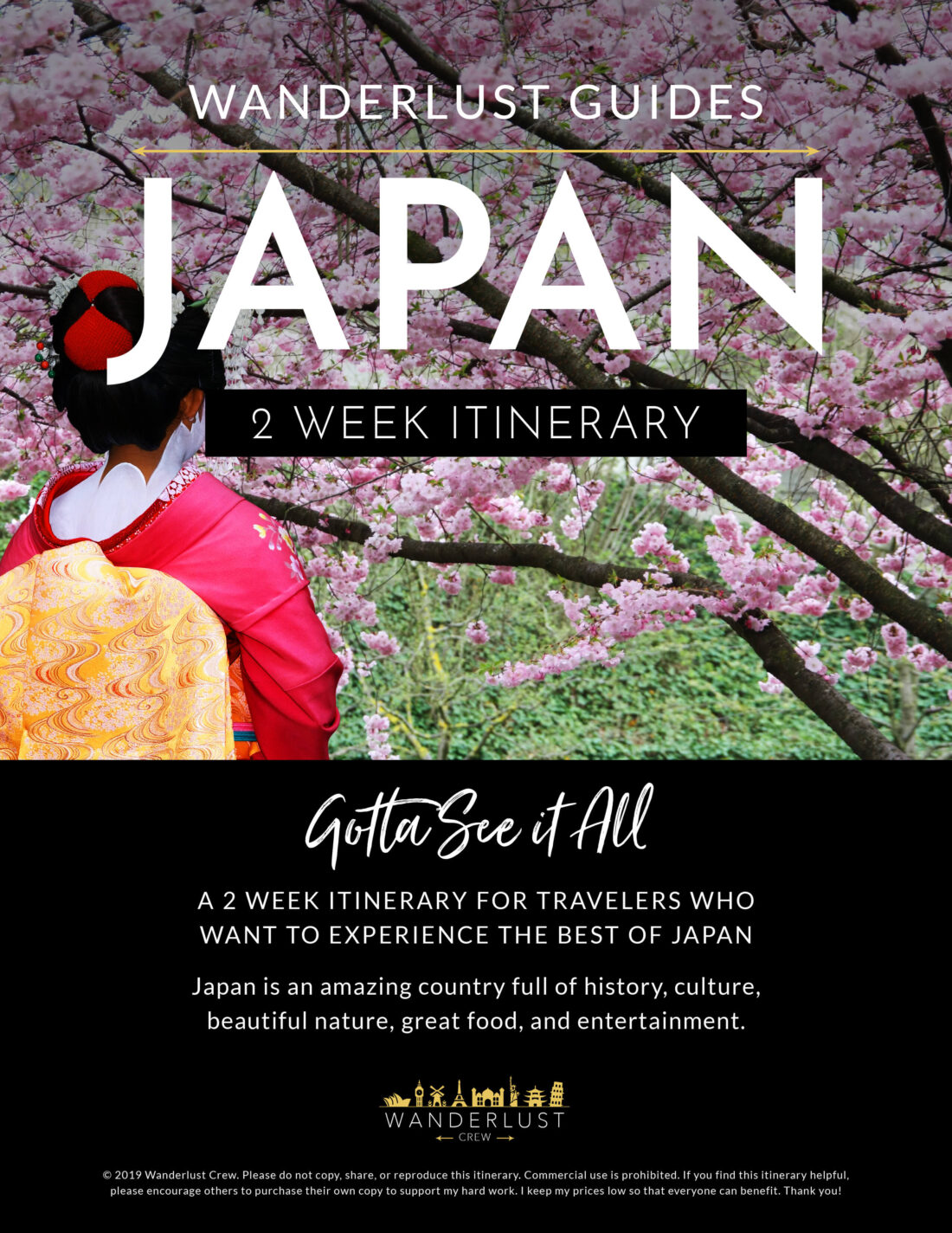 Once you've figured out where you want to visit in Japan, it's time to nail down your specific itinerary. Make sure you're not overscheduling yourself. Leave plenty of time to wander and relax, even if you're packing in the destinations. If you're struggling to pick a Japan itinerary, try looking at this Japan Itinerary we've created that includes step-by-step instructions and day-by-day itineraries for your first visit to Japan.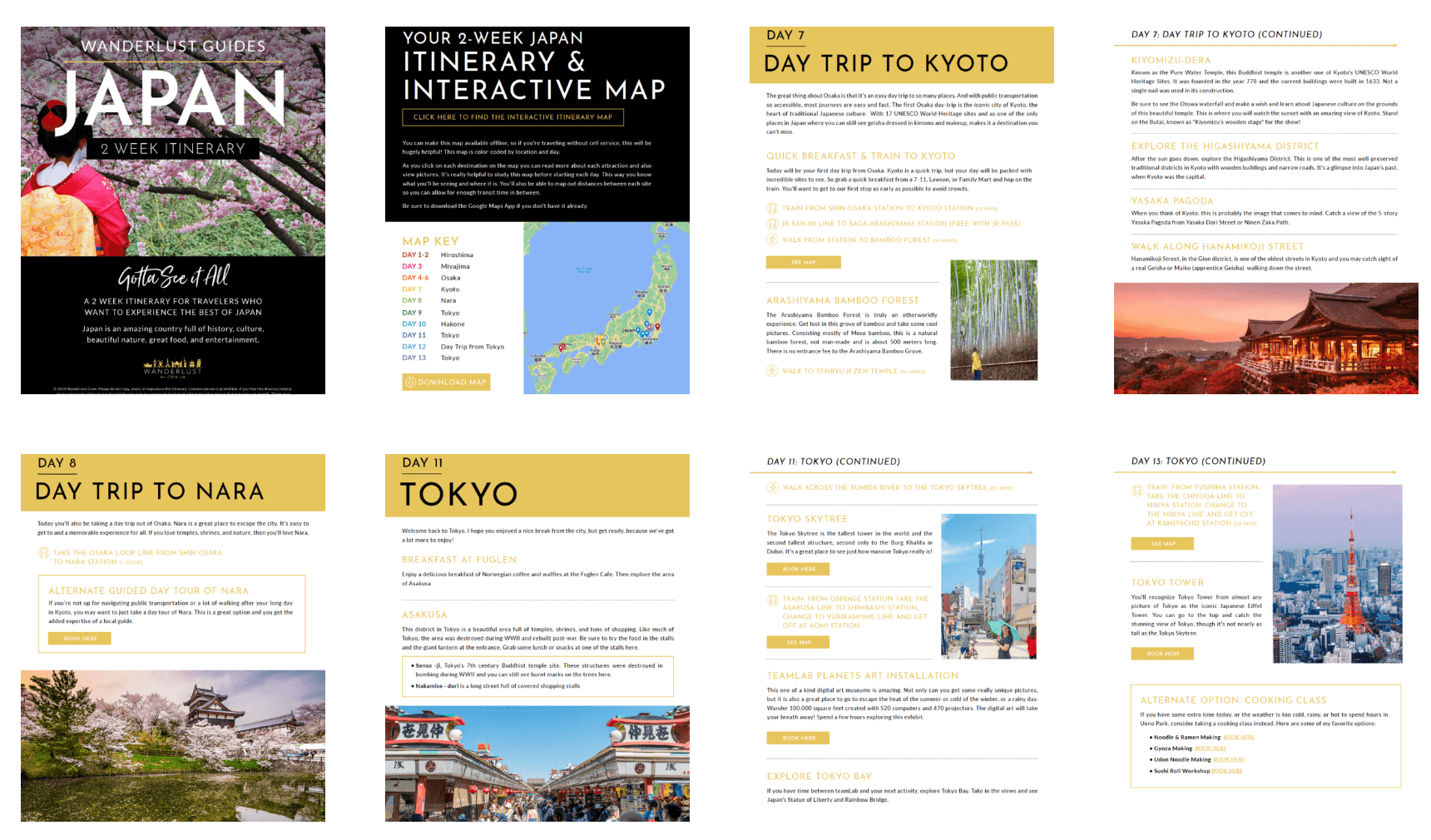 Book Your Flights
Once you've figured out your itinerary and know where you want to begin and end your trip, it's time to start looking at flights. We recommend setting a travel alert on your favorite flight search engines like Hopper, Google Flights, Kayak, or Skyscanner. Read more of our tips for finding cheap flights.
You'll most likely want to fly into one of the major airports in Japan. The most affordable International airport to fly into is usually Tokyo. There are two international airports in Tokyo: Haneda (HND) and Narita (NRT). The second most affordable option will probably be Osaka (ITM).
Purchase Travel Insurance
In these uncertain times, it's never been more crucial to have travel insurance. You just never know. We highly recommend getting it as soon as you book your flights.
Book Your Accommodations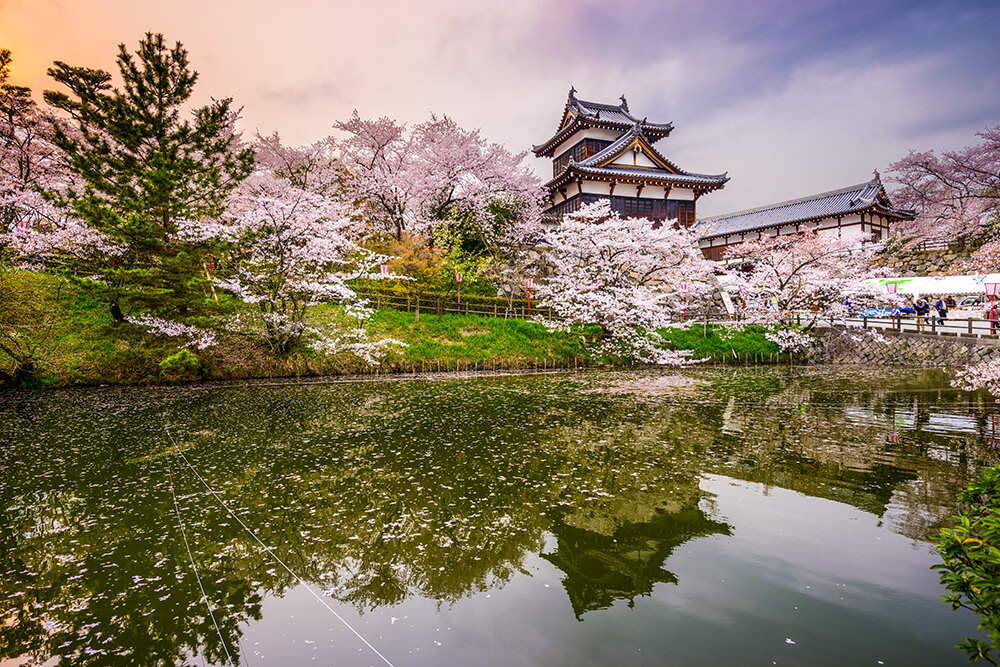 Once your flights are booked and your itinerary is pinned down, it's time to start booking your accommodations for your trip to Japan. We recommend only booking hotels on official booking sites that offer full refunds, which is almost every hotel these days. But always remember to read the fine print.
I find the best way to search for hotels, houses, and apartments in Japan is to use Expedia. It allows you to search not only hotels, but also home rentals, similar to Airbnb, but better because of the great cancellation policies and customer support that booking offers. Other sites we like to use are Hotels.com or Booking.com.
For home rentals, we always use VRBO (Vacation Rental By Owner). We used to use Airbnb, but their fees have just gotten crazy and their customer service is just bad!
Be sure to book a Ryokan stay for at least one night. A Ryokan is a traditional Japanese inn that includes dinner, spa time, and a room. It's a must when visiting Japan.
You may also want to consider a stay in one of Japan's famous capsule hotels. It's a unique experience.
You can also check out my accommodation guides on Where to Stay in Japan.
Book Tours and Activities
Once your accommodations are booked, you'll want to start looking at activities, tours, and cooking classes. We love booking local tours that really elevate your time in Japan and make it more meaningful. Some of our favorite tour companies to book through are Get Your Guide, Klook and Arigato Japan.
Package Tours in Japan
If you're feeling overwhelmed by the tours and options in Japan, you can always book package tours in Japan. These can be a great way to explore areas without stress. If you're organizing a large group or a family reunion in Japan, these can also be great options if you're not up for planning a trip to Japan all on your own.
These companies take care of most of the logistics. Just be sure to read recent reviews and have all your questions answered before booking. Always check refund or rescheduling policies.
Book Your Transportation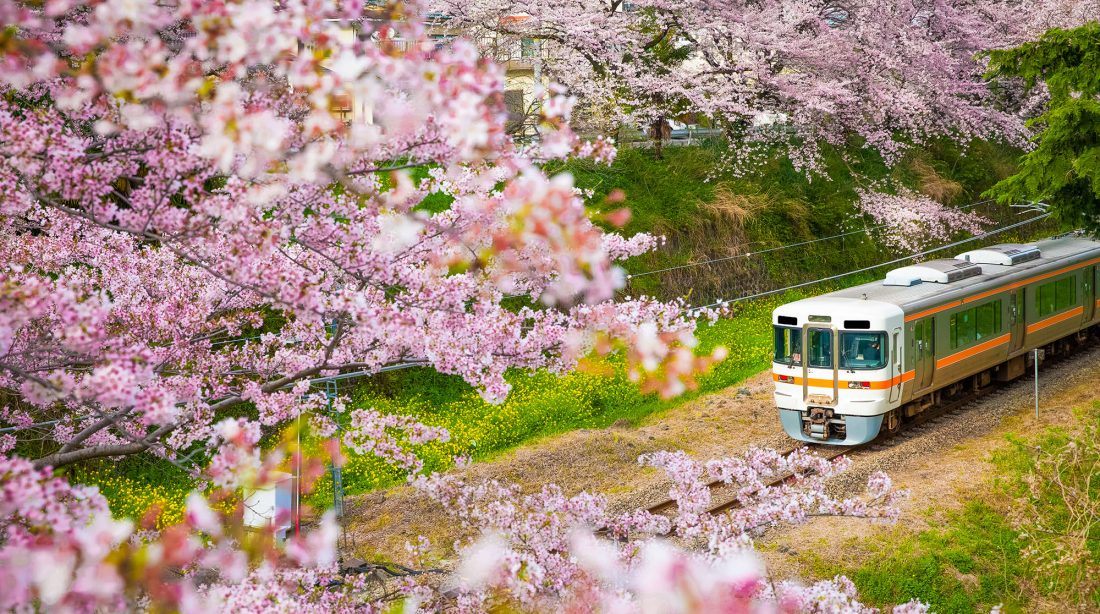 Now that your tours, activities, and classes are booked, you can move on to booking your transportation within Japan. Depending on where you're going, you'll need to decide if you're going to need to use the Shinkansen bullet train in Japan. If you do, you may want to consider purchasing a Japan Rail Pass before your trip. The JR Pass can only be purchased and mailed to you outside of Japan. You can book your JR Pass online here.
Make a Food Bucket List and Make Dinner Reservations Where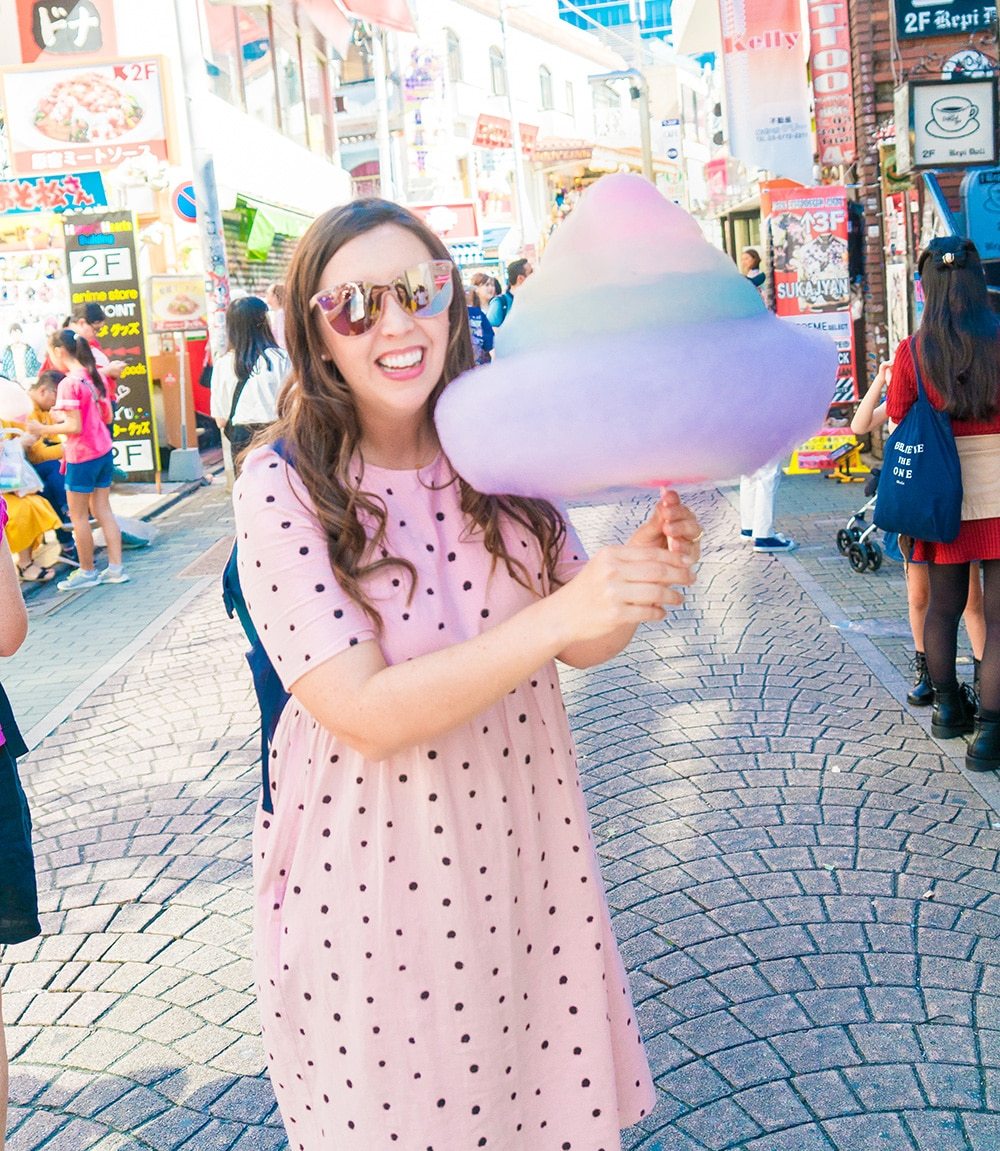 Japanese cuisine is known for its emphasis on fresh, high-quality ingredients and beautiful presentation. Rice, seafood, and noodles are staple ingredients in many Japanese dishes, while vegetables and soy-based products such as tofu are also commonly used. Popular dishes include sushi, ramen, tempura, and udon noodles. Japanese food culture also places a strong emphasis on seasonality, with many dishes and ingredients changing with the seasons. You'll also find some really fun desserts like cotton candy bigger than your head!
Make sure you take some time to explore the foodie scene of Japan. Book a food tour or a cooking class and bring home a new skill with you.
Check out our Japan Food Guide for some good ideas.
If you're eating at any restaurants in the popular cities of Tokyo, we recommend making as many dinner reservations as possible. You don't want to schedule every night and some restaurants may not offer the option. Allow room for exploration and spontaneity, but it will alleviate some stress if you can book places ahead.
One thing Japan is known for is themed cafes. Find one that interests you and try it out. Some options are the Own Cafe, Vampire Cafe, Kawaii Monster Cafe, and Alice in Wonderland Cafe.
Make a Packing List & Shop for Supplies
Once you're done with the bulk of your Japan trip planning, it's time to make a packing list and shop for any items you may need before your trip. What you need will depend largely on the time of year you take your Japan trip and what season you visit.
Make Last Minute Preparations
Planning a trip to Japan should be done one year to six months in advance, but there are a few things that need to wait until just before you leave.
Internet Access
If you're planning to use international data during your trip to Japan, you'll need to contact your cell phone provider, plan on purchasing an international SIM card on arrival, or use a portable WiFi Device. We use this one.
Contact Credit Card Companies
Before you visit Japan, be sure to contact your bank and your credit card company to let them know that you're traveling abroad. If you're looking for a great international credit card, we love our Amex Platinum card. It offers so many benefits, including airport lounge access, Global Entry, TSA Pre Check, Airline Credit, Clear, rental car insurance, and more!
Sign up for STEP
Before your Japan trip, sign up for STEP (Smart Traveler Enrollment Program). This is run by the State Department and is a free service that allows US Citizens and nationals traveling abroad to enroll their trip with the nearest embassy. This is important if there is a national emergency or if something should happen to you during your trip. You can receive alerts from the nearest embassy, input emergency contact information, and be accessible during an emergency. We have many friends who work at embassies and they agree that this is the most important step (see what we did there?) when planning a trip to Japan.
Plan for Spontaneity
Learning how to plan a trip to Japan is great, but be sure to leave room in your Japan itinerary for fun and spontaneity. Leave time to get lost, make new friends, have fun, and explore Japan like a local. Plan on something going wrong at least once during your trip! We always say "it's either a good time or a good story." Hopefully, your Japan trip is both! Happy planning!
I hope this Japan travel planner has been a helpful tool to you and that you're able to stay organized and plan a trip to this amazing country efficiently.