Let me help you out with the essentials of an Italy packing list and help you know what to wear in Italy, and how to feel confident while not overpacking!
My Italy Packing List & What To Wear In Italy – How to Decide What You Really Need!
This post contains affiliate links
You're going to Italy! Hooray! I love Italy! It's one of my favorite vacation destinations for couples, families, girls trips, and even solo travel. It's a country that has so much to offer for everyone! Once you've planned your trip to Italy, it's time to think about what to pack and what to wear in Italy. You'll need the essentials, and you also don't want to stand out as a total tourist.
I'll walk you through exactly what you need to take with to Italy and how to pack it. But before we go there, here are a few tips for packing for Italy. There are a few things you'll need to think about before packing.
What season are you visiting Italy?
Just as the culture, food, and history can vary in Italy, so can the weather! Italy is a long country with a wide range of weather. Italy generally has four distinct seasons, with more extreme winters in the north and more extreme summers in the south.
It's always good to check the weather forecast about a week before your trip, and keep an eye on it as you get closer, although you never know what you're going to get in Italy sometimes!
Summer: June-August will be hot! These are great times to visit the coast of Italy, although they will be crowded.
Fall: September-November will be cooler and less crowded. My favorite time to visit is September.
Winter: December-February can be quite cold and wet. In the north, there will be snow in the mountains.
Spring: March-May is warmer but still wet, so you'll have a good chance of rain, although it will be warmer.
It's important to be prepared for whatever season you'll be traveling in and it's also important to pack layers.
What activities will you be doing in Italy?
If you'll be spending lots of time on the coast or on the lakes, you'll obviously want to pack more beachwear, but if you're touring cities, you'll want to dress more fashionably with more comfortable touring clothes.
How much moving around will you be doing?
If you're going to be traveling around Italy a lot, it will be best to only pack a small carryon so that you're not hauling your luggage around on trains and over cobblestone streets.
Now that you have these things in mind, you're ready to start packing for your trip to Italy!
The Best Luggage for Travel to Italy
Carryon Suitcase
I've had really good luck with the American Tourister brand of suitcases from Amazon. The price is decent and they are really sturdy. I love that they have strong zippers, elastic clips inside, and a zipper section. This one rolls really nicely with 4 spinner wheels that make it easy for even my kids to roll. I also love all the fun colors they have!
We always try to travel with carryons or backpacks only when we travel to Italy. In fact, last time we went to Italy, we only had backpacks for four months. Having big checked luggage can be tricky when you're traveling around Italy by train.
Packing Cubes
Packing cubes are life! If you haven't used them, but you've heard people talking about them, those people are right! Not only do they keep your clothes organized, but they also help squish them down so that you can fit more into your suitcase, which is especially important if you're only traveling carryon! I like these Amazon Basic packing cubes. They are cheap but sturdy and lightweight.
Travel Backpack
Having a backpack for things like a laptop, camera, snacks, water, passports, etc., is essential. But it's important to be aware of pickpockets in Italy, especially in high tourist areas and while riding public transportation. Don't ever put anything valuable in a front pocket of a backpack where you can't feel if it's being unzipped! I really like Osprey backpacks and think they are the most comfortable travel backpacks on the market. The Daylight pack is great for everyday touring.

Fanny Pack
Don't laugh! Fanny packs (or bum bags for my Aussie and Brit friends) are totally back in guys! Obviously, because I wear one! There are so many cute ones out there too now! I love my Fawny Pack from Fawn Design!
But I also love this small simple one too. You can also wear fanny packs across your chest, if you're not cool enough to pull them off around your waist!
The Essential Italy Packing List Items
Now that you are prepared with all of your luggage and organizers, there are a few essentials that everyone should have when packing for Italy.
Passports: Always the number one essential when traveling internationally! You should always take a picture of your passport to have on your phone. Also, be sure your passport has at least 3 months left before it expires. 6 months is even better!
Visas: If you're traveling from the US, you'll need to apply for an ETIAS Visa starting in 2021. You can learn more about that here.
Tickets & Travel Documents: I organize all of my travel bookings in a Google Sheet with confirmation numbers, addresses, etc. I also like to use the Tripit App to keep a good visual of all my bookings. But if you have any tours or tickets that need to be printed, it's good to keep them organized. I also like to have a special place to put all of our passports.
Cash: It's always good to carry some cash when you travel anywhere, but not too much cash! I usually just get cash out from a bank ATM when I arrive in Italy.
Credit Cards: I always travel with a credit card. You'll need one to rent a car, and I've been in situations in Italy where my debit card didn't work. Be sure you have one that has no international fees like the Chase Sapphire Plus.
Italy Power Adapter: Don't go to Italy without a power adapter if you plan on using your phone, camera, or anything else that requires power. I've tried many, but this is the best Italy power adapter I've used.
Portable WiFi Device: I take my Skyroam with me anytime I travel abroad. It basically works like a little WiFi signal that I can take anywhere. It's cheaper than using my phone service and it can even charge my phone! You can use code WANDERLUSTCREW for a special discount and purchase one here.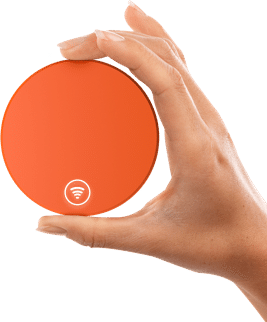 VPN (Virtual Private Network): While this isn't something you need to physically pack, it's always a good idea to use a VPN if you're traveling with a laptop. This will allow you to access online sites and services that could potentially be blocked in Italy. For example, Netflix offerings will be different. It also protects you from hackers. We had a bad experience in Europe a few months ago. We weren't using a VPN and our Netflix account was hacked. Someone got into our account, changed the email and password, and locked us out! Not fun! You can learn more about VPNs here.
Headphones: I'm obsessed with my Bluetooth headphones and they go with me everywhere. They help me sleep on planes even if I'm not listening to anything. They just drown out the noise!
Portable Phone Charger: I don't leave the country, or even the house, without my portable phone charger. I'm not sure about you, but my phone lasts like an hour without it! I've tried lots of chargers, and MyCharge is my favorite. They have several different sizes with different cords. I love that the cords are all built in so you don't have to lug anything extra around.
Camera: You don't want to travel to Italy without packing your camera! Trust me, nearly everywhere you look will be photo-worthy so don't miss out. While your phones do a pretty good job these days, there's nothing quite like using a real camera. I love my Sony cameras and always recommend the Sony a6000 for beginning photographers. It's small and lightweight but packs a big punch in the quality department!
Water Bottle: Please help out the environment and bring a reusable water bottle! We love our Hydroflasks because they keep your water nice and cold, which is so important as we travel around Italy in the summer, especially!
Umbrella: If you're visiting Italy in the winter, spring, or fall, I highly recommend bringing your own small umbrella. They take up almost no space and this one will be better than a cheaply made, but expensive one you'll buy on the street in a downpour.
Travel Insurance: We never travel anywhere without travel insurance, and we use World Nomads. They have good prices and their customer service is good. You can check rates here, or use the yellow box below to get a quote. It's super easy and affordable and I wouldn't travel without it. Travel insurance covers anything from natural disasters, medical emergencies, and lost, stolen, or damaged belongings.
Italy Travel Books
As much as I love reading blogs and online information, it's sometimes nice to have a physical book to read. These are some of my favorite Italy travel books:
Rick Steves Italy 2019
I've always been a big fan of Rick Steves. Especially since he specializes in all things Europe and keeps his guides up to date! His Italy guide is top notch and once you know where you're going in Italy you can look into his more specific guides.
Lonely Planet Italy Travel Guide
Lonely Planet books are always a safe bet! The information is good, accurate, and kept up to date.

What to Wear in Italy
While I like to be comfortable and practical in almost every other travel situation, I do think it's important to put some thought into what to wear in Italy. Italians are generally well dressed but dressed simply. While you don't want to overpack, it's important to try and blend in a bit.
Italian clothing style consists of simple, well-made pieces that fit well. This means not wearing workout clothes. I know, I know, that's tough for us Americans, but I think it's important to make an effort. Plus, it makes pictures so much cuter ha! Italian outfits aren't over the top, so don't overthink it.
When you're thinking about travel clothes for Italy, I recommend packing around five outfits, then doing laundry every 5 days. There are laundromats all over Italy for a decent price, or you can stay in an Airbnb with a washer. You'll be hard-pressed to find anywhere with a dryer, don't think I've ever stayed anywhere in Italy with a dryer, but hanging your laundry on the line is part of the charm!
What to Wear in Rome, Venice, Florence, Milan, and other big cities in Italy
You'll want to dress a little more formally in the big cities of Italy especially. Nice jeans, slacks, or a nice sundress will do. It will be hot in the summer and cold in the winter, so dress appropriately for doing a lot of walking and waiting around outside.
Tops: These are some of my favorite tops for traveling. They pack well and small and don't wrinkle easily.
Bottoms: I don't usually wear shorts, so I don't have a personal recommendation. But if you're going in summer you'll most likely want to bring a pair of shorts. I love my Madewell jeans though. Yes, they are pricey, and I was in denial for a long time, but they're honestly worth the investment.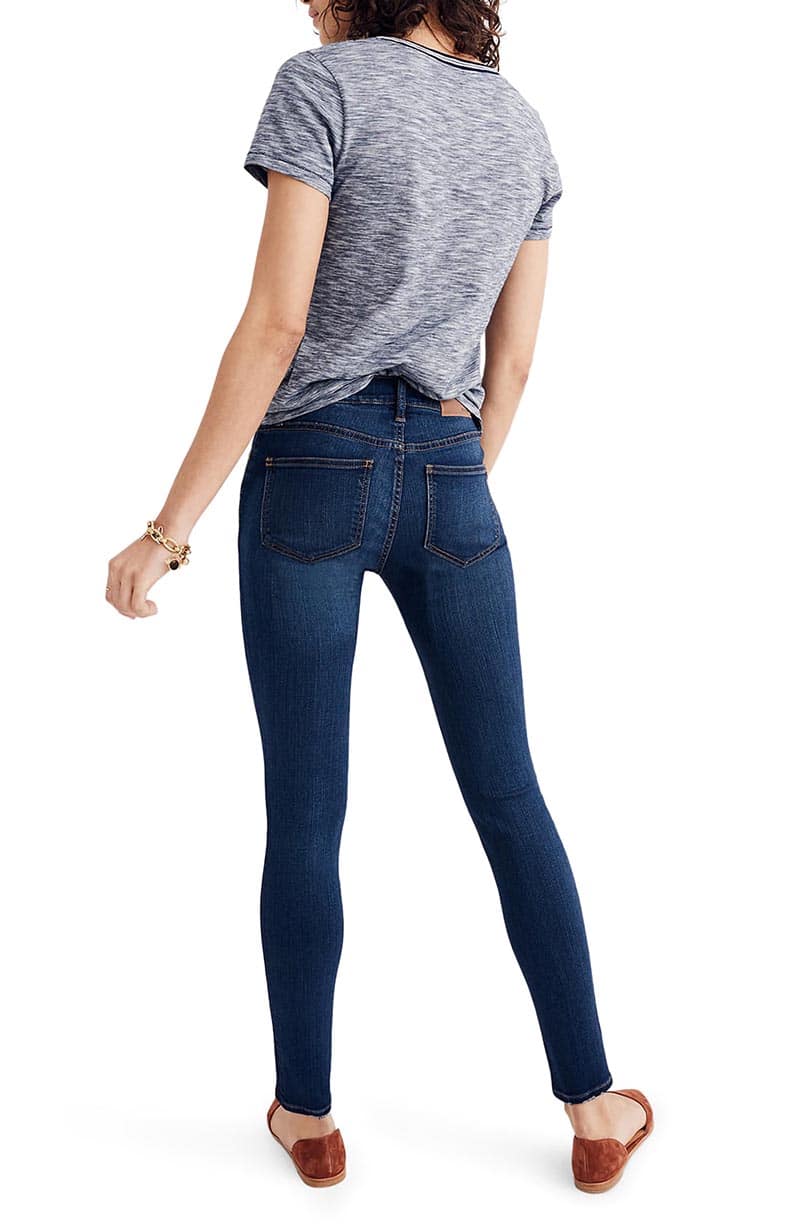 Dresses: It's great to have a basic dress, especially in the summer. I love dressing up for dinner and also sun dresses are much cooler than jeans during the day! Both of these dresses are super cute and comfy and come in several different prints. Italian summer dresses are the way to go, especially during the hot months where you need that extra airflow! You know what I'm talking about ladies!
What to Wear on the Italian Coast in Summer
If you're planning to visit the Amalfi Coast, Cinque Terre, or any of the other amazing Italian coastal cities, you'll want to trade in your stylish ware, for something more casual and "beachy" like sundresses, maxi dresses, shorts, T-shirts, sandals, and hats. This will help you deal with the heat as well as fit in.
Dresses: Linen dresses are great for the heat. They do wrinkle easily, so make sure you hang it up as soon as you arrive or that your hotel or Airbnb has an iron.
Hats: The sun in Italy is no joke and you don't want to come home from your Italian vacation with a sunburn souvenir! Be sure to pack a hat. You can keep it from wrinkling by packing your shirts into the bowl of the hat then laying it flat down on the bottom of your suitcase.
Shoes: I always tell my friends that the most important thing in your bag besides your passport is a good pair of walking shoes! This is true for anywhere you travel, but most importantly for Italy as you will be doing a great deal of walking and standing in line. Most of this will be done on cobblestone streets, which are not easy to walk or stand on.
These sandals are an absolute dream! I've had them for years and they've been so good to me. I can walk all day long with no problems. They are sturdy but lightweight enough that I barely notice they are there. I have serious arch problems and very few shoes make me happy, but these are my ultimate favorites and have been all over the world with me. They're also cute enough to wear with a dress which I appreciate!
For colder months I LOVE my Eddie Bauer boots! They are comfy, waterproof, and have a lifetime warranty!
What NOT to Pack for Italy
Valuables: It's no secret that pickpocketers target tourists. Leave your valuables, like jewelry at home.
Hairdryers: Unless you want to blow up your hotel, leave these at home (if you're traveling from the US or Canada). The voltage does not convert well and will either kill your hairdryer or start a fire.
I hope this Italy packing list has been helpful to help you decide what to bring and what to wear in Italy. No matter what you pack, as long as you have your passport, you'll have an amazing time!