10 Things to do in Monterey with Kids
Wondering what the best things to do in Monterey with Kids are? Check out these ten activities that are sure to keep the whole family entertained on your trip to Monterey!
Ok, I have a confession…even though we've lived all over the United States, including Hawaii and all over Europe, I was born and raised in California, married in California and all my children were born…in California, there is still so much of this huge and beautiful state that we have never explored. But being back in the golden state for the past 9 months has forced me to explore more than I have ever before and it's been glorious!
Ever since we put our house up on Airbnb, we've had some weekends that we had to go away (darn) so we decided to head down to Monterey. We lucked out and had the most beautiful weather. A perfect 70 degrees and not a cloud in the sky.
There are plenty of Airbnbs and small hotels in Monterey and Pacific Grove that are fun to stay at. We stayed at the Monarch Resort. The staff was friendly and the location was great, about 1 block from the lighthouse.
There are so many things to do in Monterey. You could live there for years and not see it all. We packed in as much as we could in the weekend we were there, but I can't wait to go back!
It's a great place to stop for a few days on a California road trip. Read this if you're looking for more things to do in Northern California. 
If you are heading to Monterey, here are 10 things to do with kids.
Things to do in Monterey with Kids
1. 17 Mile Drive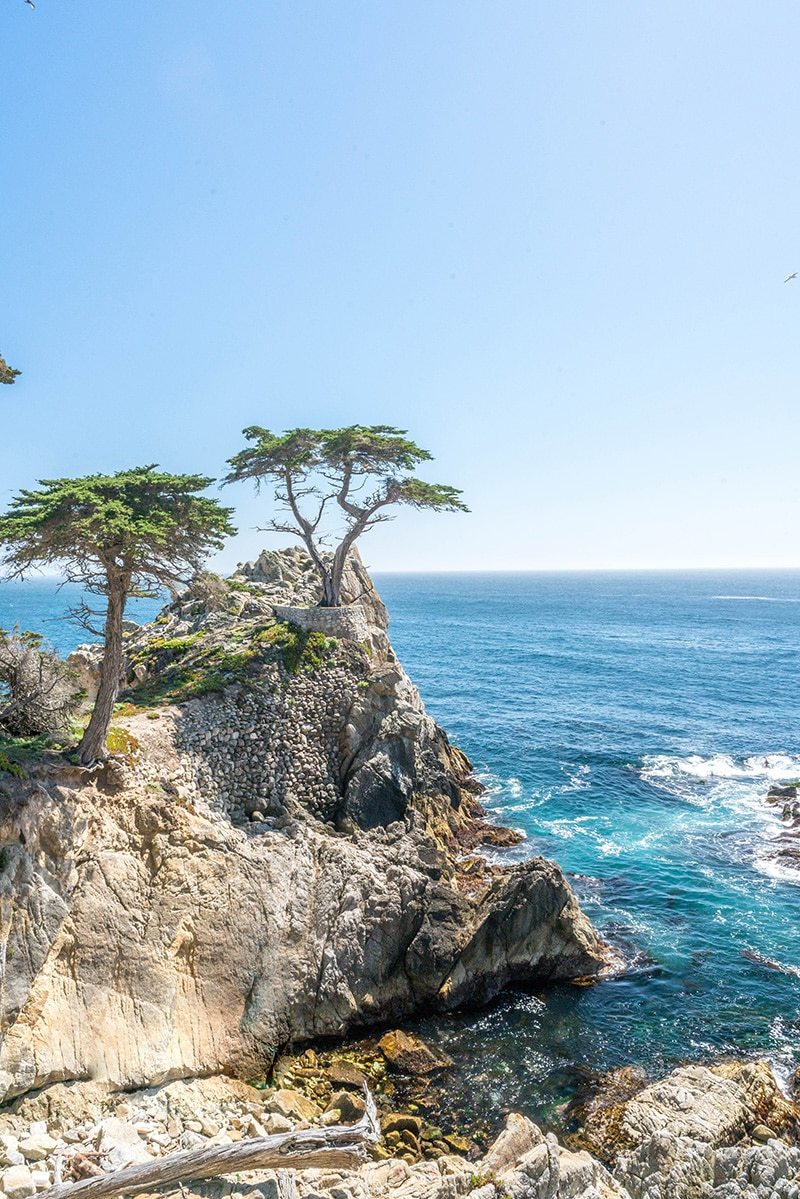 This was probably our favorite thing to do in Monterey. It was relaxing and scenic for the adults, fun and windy for the kids with great beaches to stop at! There is a $10 fee to enter 17 mile drive, but it is worth it. You will see gorgeous, untouched beaches, mansions of the rich and famous, the lone cyprus and stunning cliff top views.
Go early in the morning as there can be a line of cars to enter. You can use your ticket to enter any time that same day. There are several entrance points, but we started in Pacific Grove and went along the coast.
2. Drive Highway 1

Upon exiting 17 Mile Drive you can hop on the 1 and drive down the coast. Just like 17 mile, it's a stunning drive. There isn't much between Carmel and Big Sur, so grab snacks and a good playlist and head on down! Luckily there are about 100 porter potties between Monterey and Big Sur. I think we tried about half of them!

3. Hike or Relax in Big Sur
We stopped in Big Sur Station for lunch. It's beautiful driving from coastal cliffs and breezes and into tall redwoods and warmer weather. We stopped at the Big Sur public library and had a little picnic in the park behind it. There are several places to grab lunch in Big Sur including the roadhouse where you can grab a burger.
There are several hiking trails throughout Pfeiffer Big Sur State Park that would be good for families. We wanted to drive farther south on the 1, but it was closed due to a collapsed bridge! They have had 80 inches of rain in the past 8 weeks. That's a huge amount for California, who has been in a drought for the last 5 years! We'll have to come back and finish the 1 in a few months when the roads are repaired.
4. Carmel Mission
On our way back up the 1 to Monterey, we stopped at the Carmel Mission. The mission was the headquarters of the Alta California missions founded by Saint Junípero Serra and founded in 1771. Anyone who has had a 4th grader in California, or was a 4th grader in California, will know all about the California Missions and their importance in the colonization and founding of the state. Father Serra, who was recently canonized in 2015 as a Saint in the Catholic church, is buried here.
 5. Carmel-By-The-Sea
Ok, this is quite possibly the cutest town in all of America. Think quintessential quaint European town meets California surf town. The shops and houses are just adorable and the beach is gorgeous. Once a year in August this town hosts Car Week which is incredible. I think we'll be going back for this!
6. Dennis the Menace Playground in Monterey
This one of the things we were looking forward to most on our trip to Monterey, but sadly it was closed for repairs the weekend we went. Such a bummer, but we'll be back. My kids have been to this before (several years ago) and absolutely loved it and still talk about it today.

One of the most popular things to do in Monterey, The Monterey Bay Aquarium is honestly the best aquarium we've ever been to. It's huge with plenty to discover and organized really well. The jellyfish are always a favorite!
8. Pacific Grove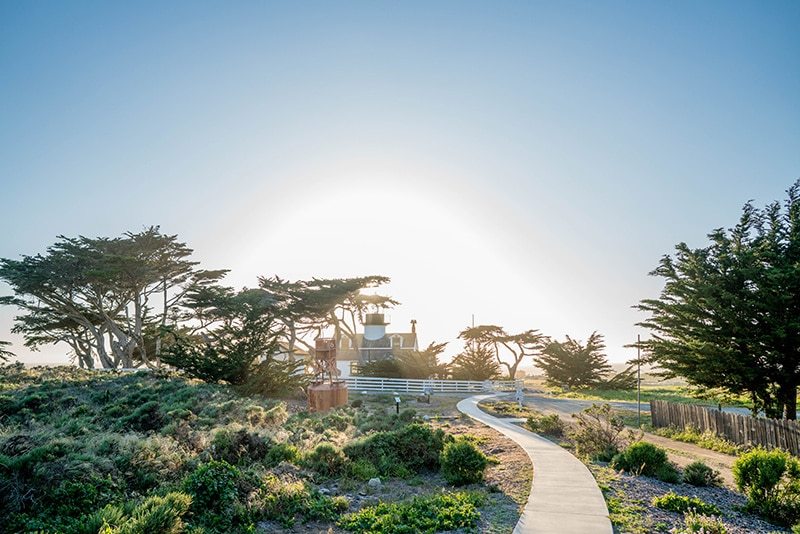 Pacific Grove is such a chill little town. It's like Monterey's hippie little sister. I love wandering the main street and eating at the quirky little cafes and diners. Our hotel was about a block away from the lighthouse. We loved walking along the coast. It was so relaxing and not busy.
A fun place to hang out, grab a bite to eat and watch the seals. This reminded me of a smaller scale version of San Francisco's Pier 39.
10. Go to the Beach
This may be a given, but don't forget to go to the beach. Monterey might not boast the warmest waters in California, but they are clean and beautiful. If you go at the right time of the year you can even see whales. In fact, while we were in town a group of Orcas attacked a group of wales. Don't worry, they won't come close to the shore.
There are lots of great beaches in Monterey County, but our favorites are on 17 Mile Drive. The one we loved most was right by Seal Rock, across the street from the gingerbread looking house. You can't miss it!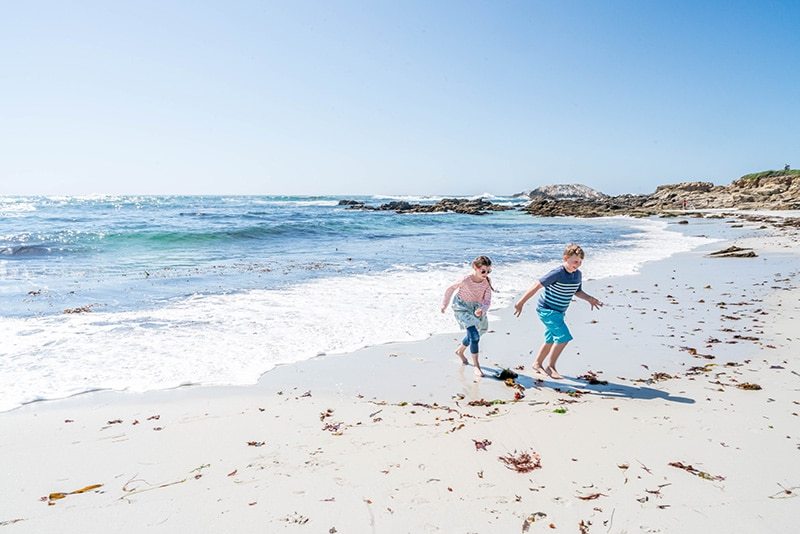 Our trip to Monterey was such a dream! I know that we'll be back soon! Have you been to Monterey? What else would you add to this list? If you would like to learn more about what to do in Monterey, check out See Monterey!
I hope this helps you decide what to do in Monterey during your visit. Whatever you choose, you'll have a blast!
Here's a little video of our weekend in Monterey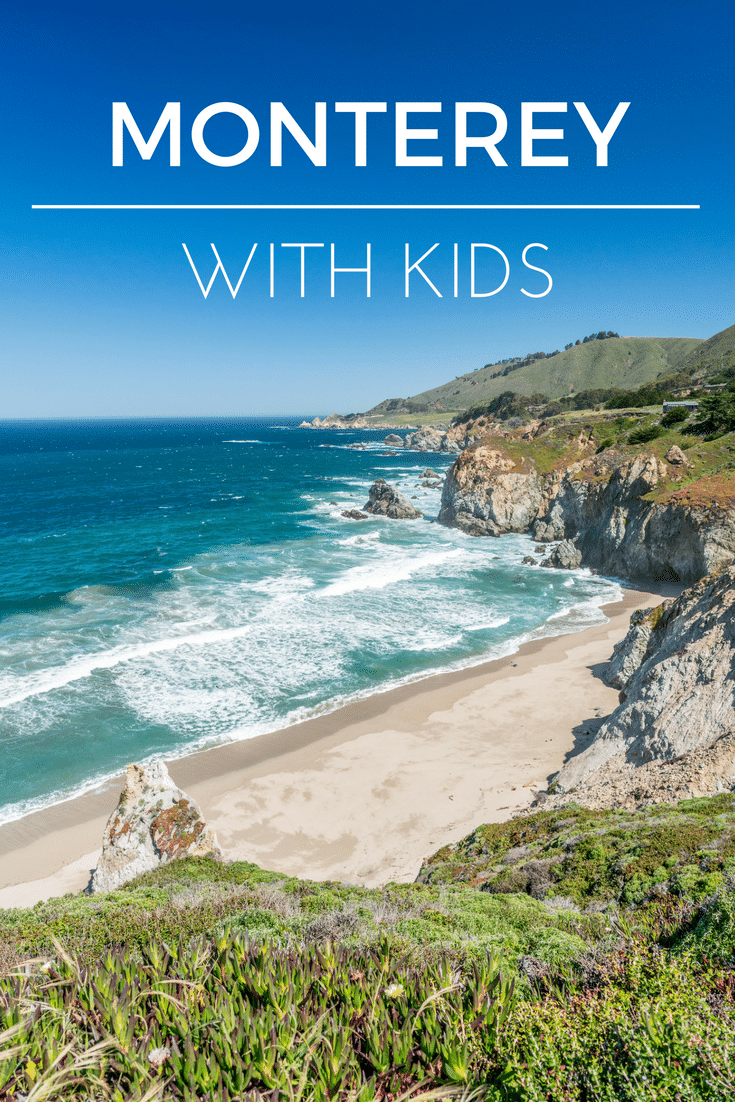 If you would like to follow along with us day by day you can follow @wanderlust.crew on Instagram or on Facebook  or on Twitter or sign up for our newsletter! We would love to hear from you!