New York City can be an overwhelming place, especially if you're visiting with young children in tow. But don't let that stop you from enjoying all the Big Apple has to offer! With a little planning ahead, you can make the most of your trip and create lasting memories for your whole family. I've compiled a few of my favorite tips to get you started.
1. Pick the right time of year to visit
If you can swing it, go when school is in session. The city will be less crowded, and temperatures are more comfortable for walking around (not too hot and not too cold). If your kids hate the heat or the cold, avoid July, August, December, January, February, and March if you can.
2. Do Some Research Ahead of Time
Before you even start packing your bags, it's helpful to do a little research about the city. Show your kids maps of the different boroughs and attractions and let them pick a few things they'd like to see or do. This will help them feel like they have a say in the trip and get them excited about all there is to explore. Once you have a general idea of what everyone wants to do, you can start looking into specific logistics like hotels, restaurants, and how to get around.
Planning a Trip to NYC with Kids?
If you're planning on visiting the city with kids in tow, this guide will be invaluable. It contains day-by-day itineraries, activity and tour recommendations, transportation tips, interactive maps, and much more. These 40 detailed pages will help you navigate NYC with kids and plan the perfect trip for your family!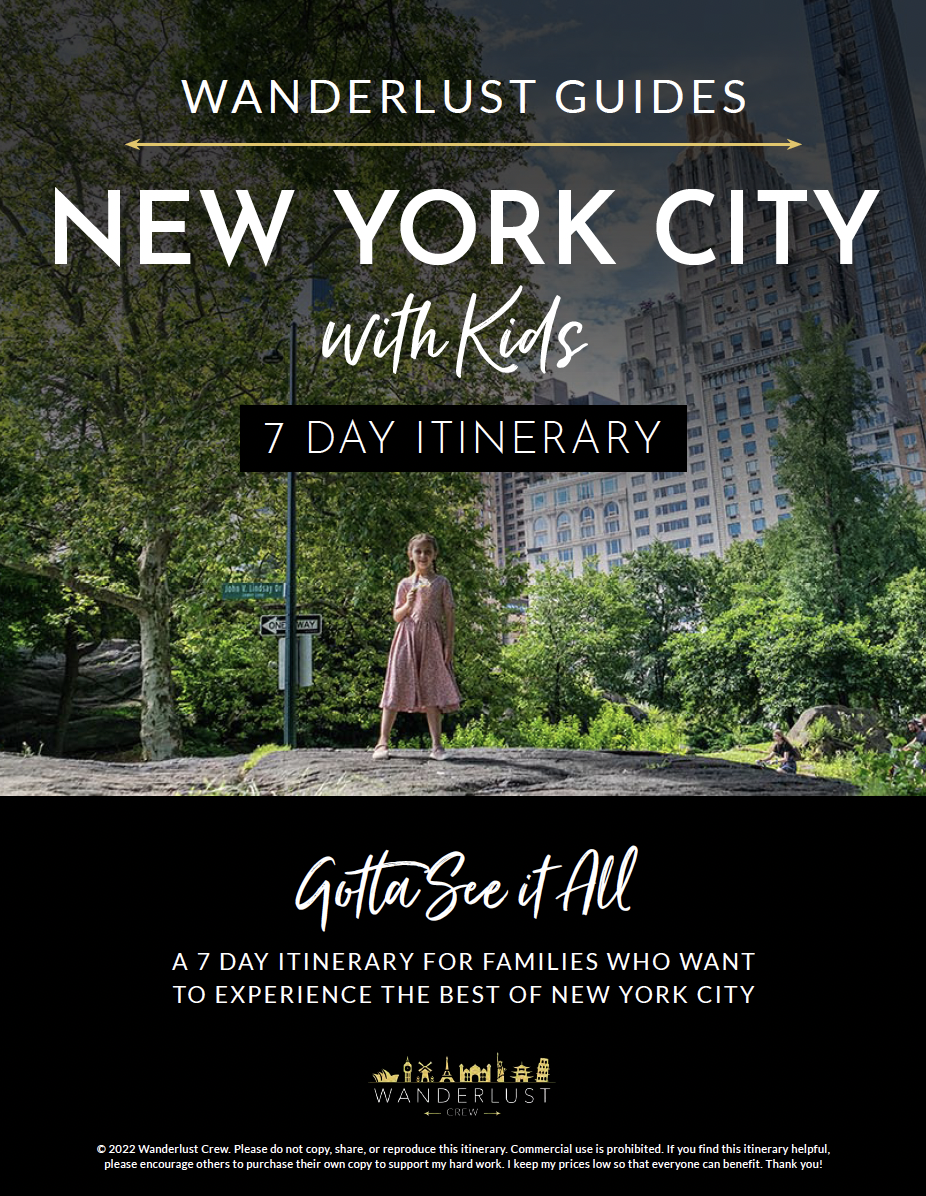 3. Spend Time Learning About New York City Before You Go
There's something magical about reading a book about something with your kids and then watching the light of understanding come to their eyes when they apply it to real life. I had that moment for the first time in The Met Museum in NYC. These are some of our family's favorite books to read about New York:
Lost in the Library: A Story of Patience and Fortitude
4. Choose a hotel in a good location that fits your family's needs
Try to book a hotel with a central location so you won't have to commute every day. You will definitely appreciate being close to attractions like Central Park or Times Square. And always make sure to read reviews before booking—a little research goes a long way! Some of our favorite hotels are:
5. Map out your days
New York City is huge, and there's so much to see and do. To make the most of your time, it helps to plan out each day in advance. Decide what sights you want to see and plot out the best route to get there. That way, you won't waste time wandering around aimlessly (or getting lost!). And be sure to leave some wiggle room in your itinerary—kids (and adults!) can get tired quickly when sightseeing, so it's always good to have a few backup activities up your sleeve.
If you want to make your life easier, you can use my NYC Kids Itinerary, which includes day-by-day schedules, interactive maps, and recommendations for attractions, activities, tours, and transportation.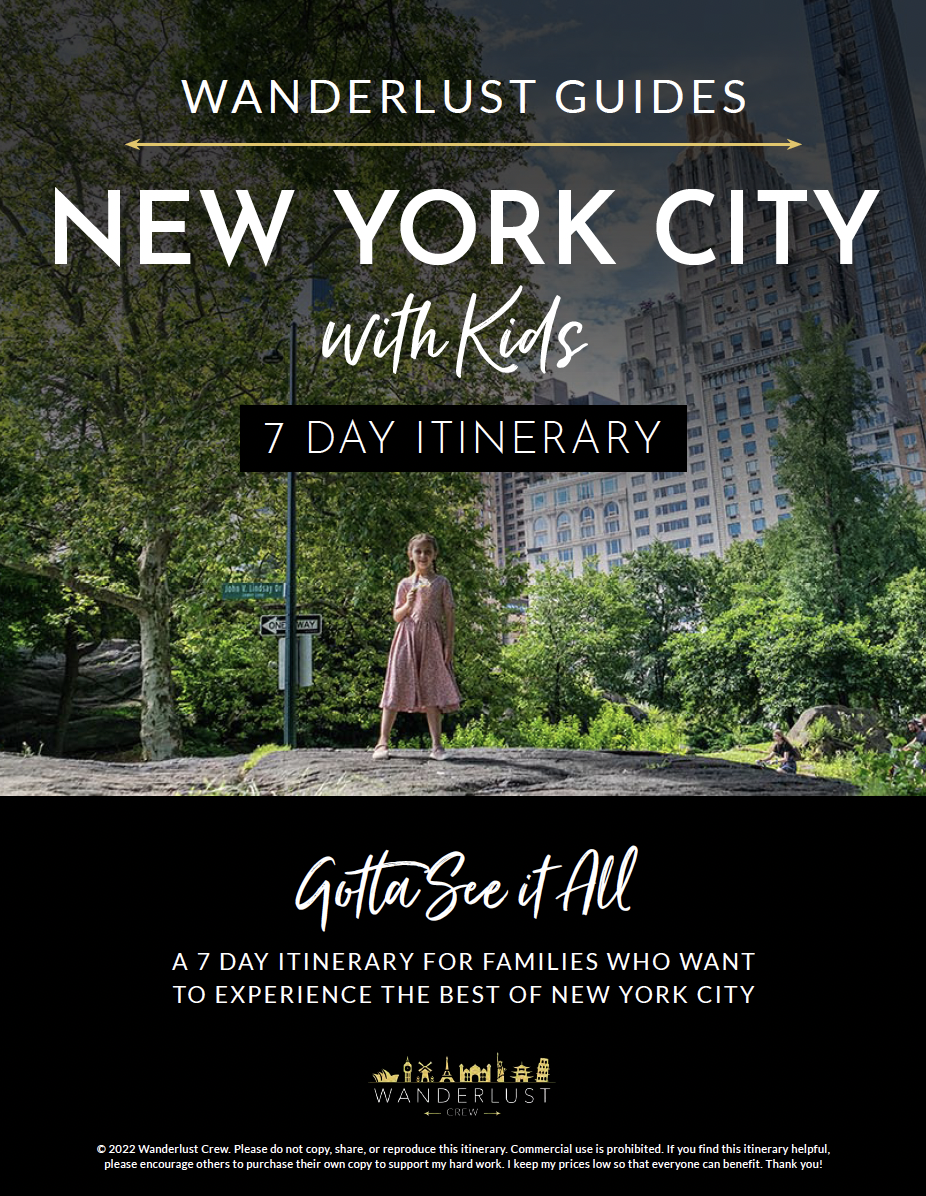 6. Take advantage of kid-friendly attractions
New York City has no shortage of things to do, but not all of them are appropriate (or interesting) for young children. Save yourself some frustration by researching kid-friendly attractions ahead of time. Places like the American Museum of Natural History and Central Park are sure to be hits with kids of all ages—and they're educational too! You can find a comprehensive list of things to do in NYC with kids here.
7. Take Advantage of Free or Discounted Attractions
New York City has no shortage of expensive attractions, but there are also plenty of free (or very cheap) ones that are great for kids! The American Museum of Natural History, the Bronx Zoo, and Central Park are just a few examples. Many museums also offer discounted rates for kids or have special days where admission is free for all. Do some digging and you're sure to find plenty of budget-friendly activities to keep your little ones entertained.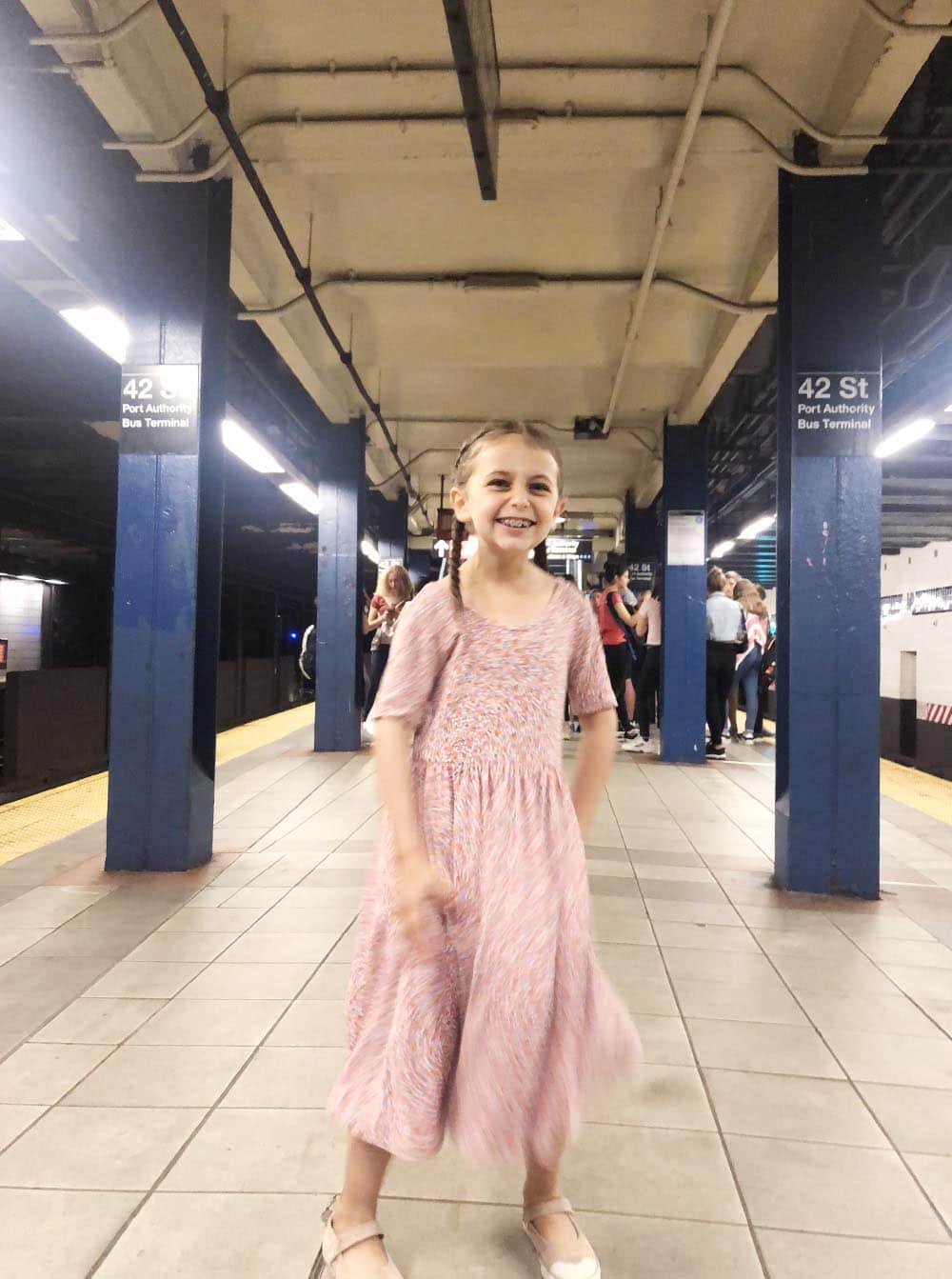 8. Take Advantage of Public Transportation
Kids 12 and under ride the subway for free in NYC. Take advantage of that and ride all over the city. Just be sure to talk to your kids about subway safety before you go. Here are some tips for riding the subway in NYC:
Buy or download a really good map, including subway routes.
Figure out your route ahead of time. There's nothing more stressful than standing in the middle of a busy New York City sidewalk staring at your map and trying to figure out what you're doing!
Have the kids memorize your phone number, write it somewhere on their bodies, get a phone number bracelet made, use phone number tattoos, or use a kids GPS tracking watch.
Have a plan in place in case you get separated from your kids. This has happened to me before and it can be scary. We always talk to our kids about what to do: If they don't make it on the train and you do, they should wait there for you to come back and try to find an employee nearby. If they make the train, but you don't, then they should get off at the next stop and wait for you to get the next train.
9. Be prepared for meltdowns
No matter how well-behaved your kids are, there's a good chance they'll have at least one meltdown while you're on vacation—it's just part of traveling with young ones! Be prepared with snacks, drinks, and toys to help keep them happy (and occupied) while sightseeing. And don't forget about yourself—if all else fails, a little bribery goes a long way (ice cream always works wonders).
10. Carve out time to be in nature every day
Being in the hustle and bustle of this huge city can be overwhelming for kids who may not be used to it. Try to get to a park for at least a few minutes to play freely every day.
11. Make Time for Some Downtime
Sightseeing is definitely a must when you're in New York, but it's important not to overload yourself (or your kids) with too much activity. Build in some downtime each day so everyone can rest their feet, take a nap, or just relax for a bit. This will help prevent meltdowns (for kids and adults) and make sure everyone is enjoying themselves.
New York City is an amazing destination for families, but it can also be overwhelming if you don't plan ahead. By doing some research before your trip and knowing how to be prepared, but also remaining flexible, you'll have a great trip to NYC with kids!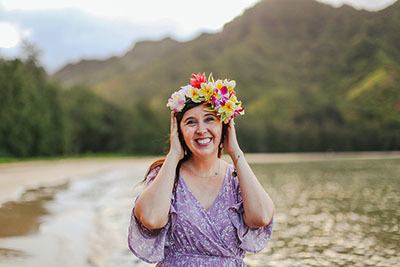 xo
Vanessa