There's no doubt that the Big Apple is one of the most innovative and therefore the most incredible cities in the world, so it can be very hard to decide where to take your first bite. The excitement of this city mainly relies on its diversity since it is not only a place of five enormous districts and a home to millions of people, but it's also a place where hundreds of cultures are mashed together.
So it's no wonder that possibilities of where to go and what to see are literally endless. Nevertheless, there are certain sights – at least in our opinion – that represent the historical and cultural core of this city. If this is your first visit then the route we've planned out for you is certainly one that will introduce you to New York properly.
If you're going to New York City with kids, be sure to read this guide.
Beyond the Tourist Traps
You may say that New York is just home to a million tourist traps, and you'd be right. But, contrary to many other popular cities around the world, this one really does have a reason why it attracts so many tourists. Almost every sightseeing spot holds its own originality, so it's not just a parade of places to flash your camera at.
We're not saying you should see the Statue of Liberty – it's not even on our list – but we are saying that you won't even be able to see all that's truly worth seeing. While there are a plethora of things to do and see locally, should you decide to venture outside the city limits, you'll find yourself discovering many hidden gems of the East coast.
For this reason, we took this task of prioritizing upon ourselves. Places on this list are definitely not tourist traps if you don't act like a tourist – so don't visit more than a few per day and give yourself time to soak up the atmosphere.
The Treasures of Civilization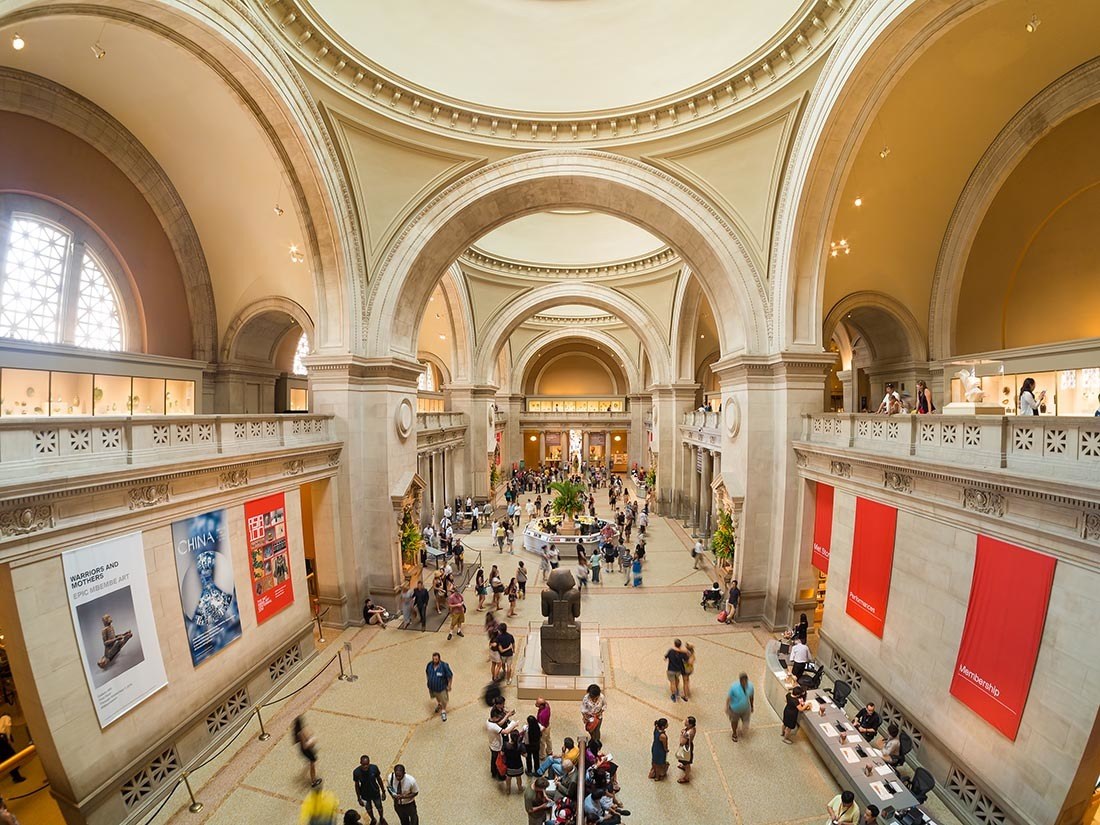 For museum lovers, New York is truly a paradise since it's packed with historical and fascinating institutions. For those who are not willing to spend their first visit going around museums, you can have an equally intense experience by venturing into just one of them – the Metropolitan Museum of Art.
This museum is huge – it is the largest one in the U.S., and the second most visited one in the entire world. But it's not at all about the size – the point is not that it's halls are filled to the brim with art, but in the fact that art comes from cultures from all over the world. It holds a collection of historical artifacts and artistic masterpieces that has no boundaries – it even includes real ancient Egyptian temples. So saying that it would be like discovering the treasures of civilization in a day wouldn't be an exaggeration.
Where Do the Ducks Go?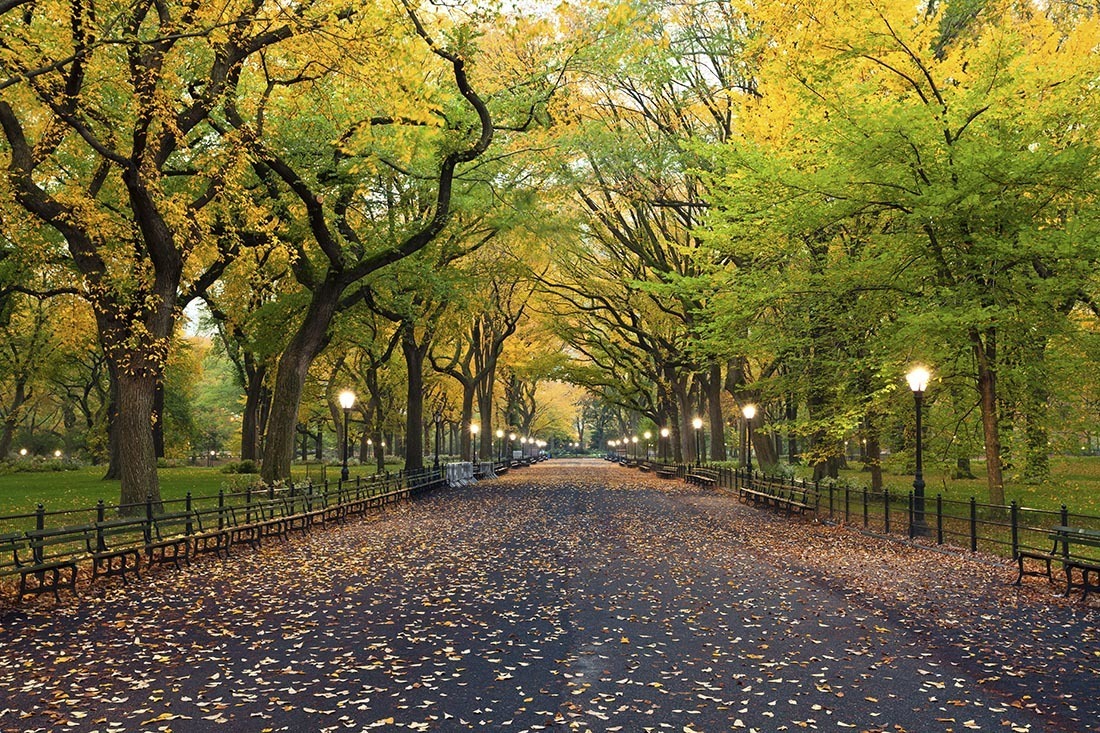 Just as the main character from this famous American novel contemplates the ducks, Central Park is the ultimate place for contemplation about the world. This huge area is crawling with hidden gems, each of them containing its own historical references – from the location of world-famous movies to following the footsteps of John Lennon.
It has a truly amazing history, so you should equip yourself with some local info that will enable you to dive deeper. There is so much to do in the park, but at the same time, you'll be able to step away from the hustle and bustle and loosen up. No matter if it's a sunny day or if it's covered in snow, venturing in this contemplative park will definitely be worthwhile.
Burlesque Crossover of Attractions and History
When you listen to old-fashioned love songs, you realize that probably 90% of them are located or in some way related to Coney Island. Today, people are still yearning for its late-19th and early-20th-century thrilling-and-terrifying boardwalk attractions.
But its wonders are still alive today where this birthplace of the amusement park is still an attraction, but also a neighborhood with its own history. The fact that you can still ride the oldest functioning rollercoaster in the world clearly shows that Coney Island is still the place where you can experience a burlesque scene that is without a match.
City Lights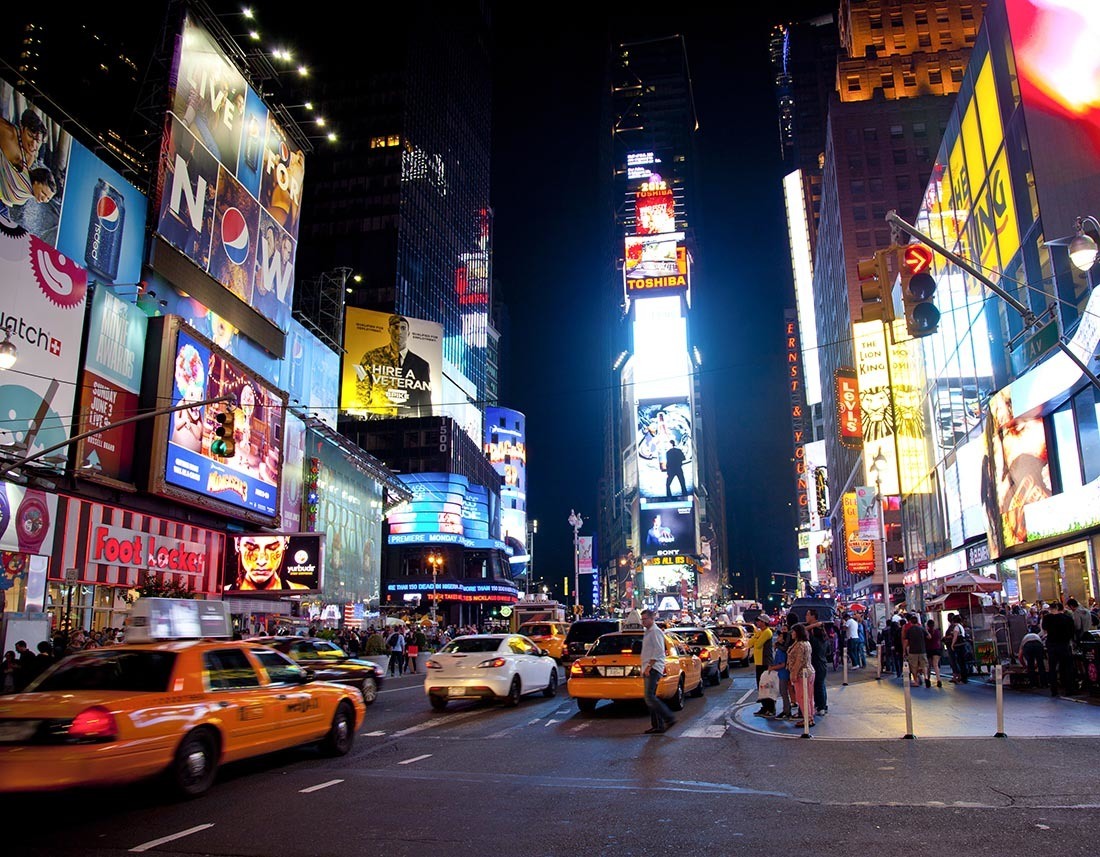 Although not directly associated with the Charlie Chaplin film whose title we borrowed, this famous New York square does depict that atmosphere where you feel that miracles are possible. This is the place where you can simply look up and appreciate the wonderful view of the sky, lit up with lights. It's no wonder that it is the very heart of the theatre district, where dreams come to life. Check out some amazing things to do in New York City at night.
In Dreams
We finish our list with the above-mentioned dreams which consist of the greatest and most famous collection of live theatres in the world, spanning more than 40 Broadway theatres. Many artists have claimed that every city has its ʽdreaming side' and a Broadway show is definitely that side of New York where its musicals and other hits will transport you to parallel and magical reality. If you think that its magic is just for the ʽwealthy masses', you should know there are ways to get affordable tickets.
Art on the Streets
Art can be found not only in the museums of the city but also on the streets. Anywhere you walk in New York City is a piece of artwork, from the buildings to statues, to spray paint art. Discover where to find the best street art in New York City.
We've tried to give you a slightly more considered, alternative guide for your New York adventure, but the truth is that we simply don't have the time to include everything that is worth experiencing while you're there. It is our hope that the five suggestions listed above will help you to get to know the city a little bit better – with it's interwoven culture, it's historical references, its burlesque side, and its dreams.