We just finished a week-long trip to Croatia. I took my 2 girls and we had an absolute blast. Admittedly, I didn't know much about Croatia before visiting and I had limited time to plan our trip beyond booking hotels, a car, and a few activities. I normally do a lot more research before visiting a new destination, but we decided to just show up and roll with it.
Since it was September and the end of the season, this worked out well. I wouldn't recommend doing this during peak season. There were so many things that surprised me about Croatia and I wanted to share them with you.
1. Croatia has over 1,000 islands!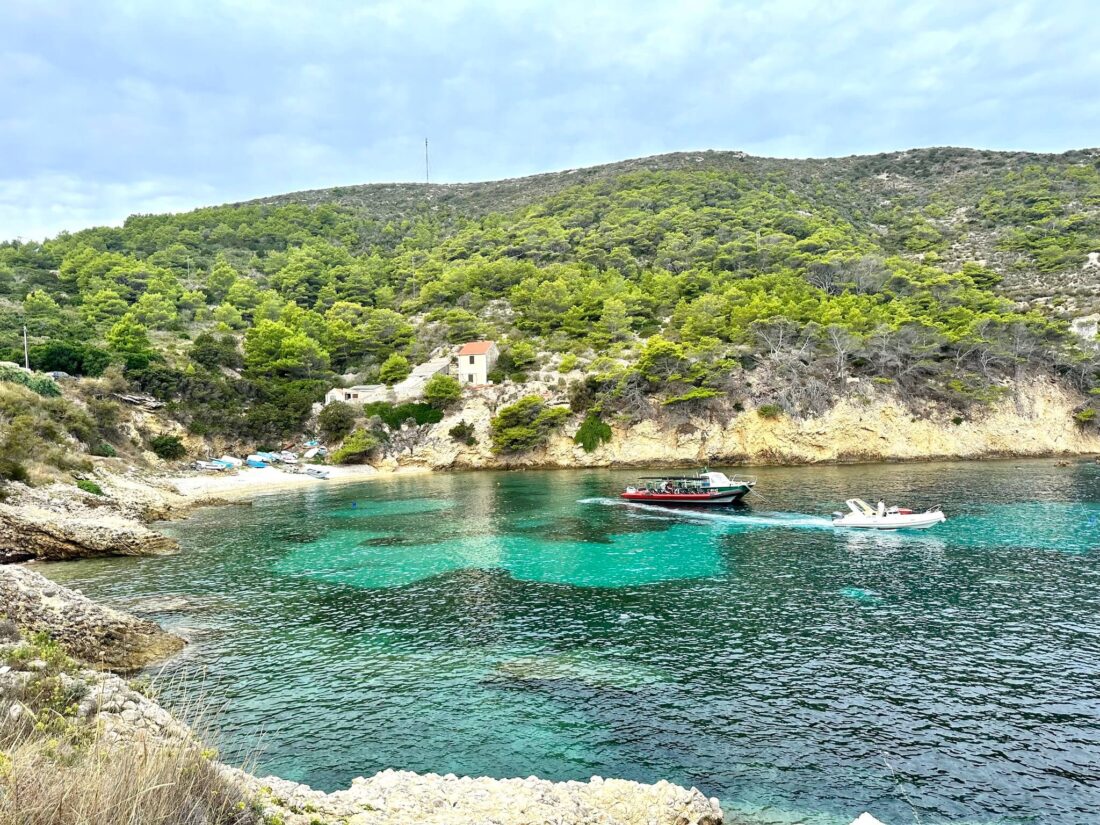 I guess I shouldn't be surprised since Croatia is a coastal country with more than 4,000 miles of coastline (2/3 of that being on islands). Many of those islands aren't inhabited, but there are plenty of islands you can visit easily. We took this 5-island speedboat tour and it was amazing! I asked a local what one thing I should see or do while in Croatia, and he said to visit some islands. Twist my arm!
2. Croatia has 8 National Parks
I was surprised to learn that this small country has 8 National Parks! They are each beautiful and very unique. Here they are:
Brijuni
Kornati
Krka
Mljet
Plitvice Lakes
Paklenica
Risnjak
Northern Velebit
3. Truffles are a big deal
When you think about truffles, you normally think about Italy, right? Or maybe France? Well, truffles are a big deal here and you'll find some kind of truffle dish on almost every menu in the country.
It's more expensive than I thought it would be
I'm not sure why I thought Croatia would be inexpensive. Maybe because it's a lesser-touristed country? I was surprised to find out that it's just as expensive as most other Western European nations. Groceries seemed to cost around the same as I pay at home in California, hotels were average for Europe, and eating out was quite pricey, I would say more expensive than Italy or France. The one thing that I found to be less expensive was the cost of activities like rafting and zip-lining.
4. The roads are really good
Croatia has great roads! I was really surprised by this. Like 100x better than Italian or Greek roads! There are toll roads, but they weren't nearly as expensive as French or Italian toll roads. The speed limits are reasonable and well-marked.
5. Parking is a real problem
I paid 184 Euros for parking one day and got 2 parking tickets throughout the week. The parking signage is bad or nonexistent in a lot of places. So if you're renting a car, just beware and be prepared to pay a lot for parking in a marked lot.
6. Most people speak English (and many other languages)
Croatia's biggest industry is tourism, so it makes sense that most people we ran into spoke English. I was wearing a French shirt at a museum and someone spoke to me in French as well. There was also a lot of German going on. Several Croatian's I spoke to said that they learned English from watching the Cartoon Network as kids.
7. There are so many Roman ruins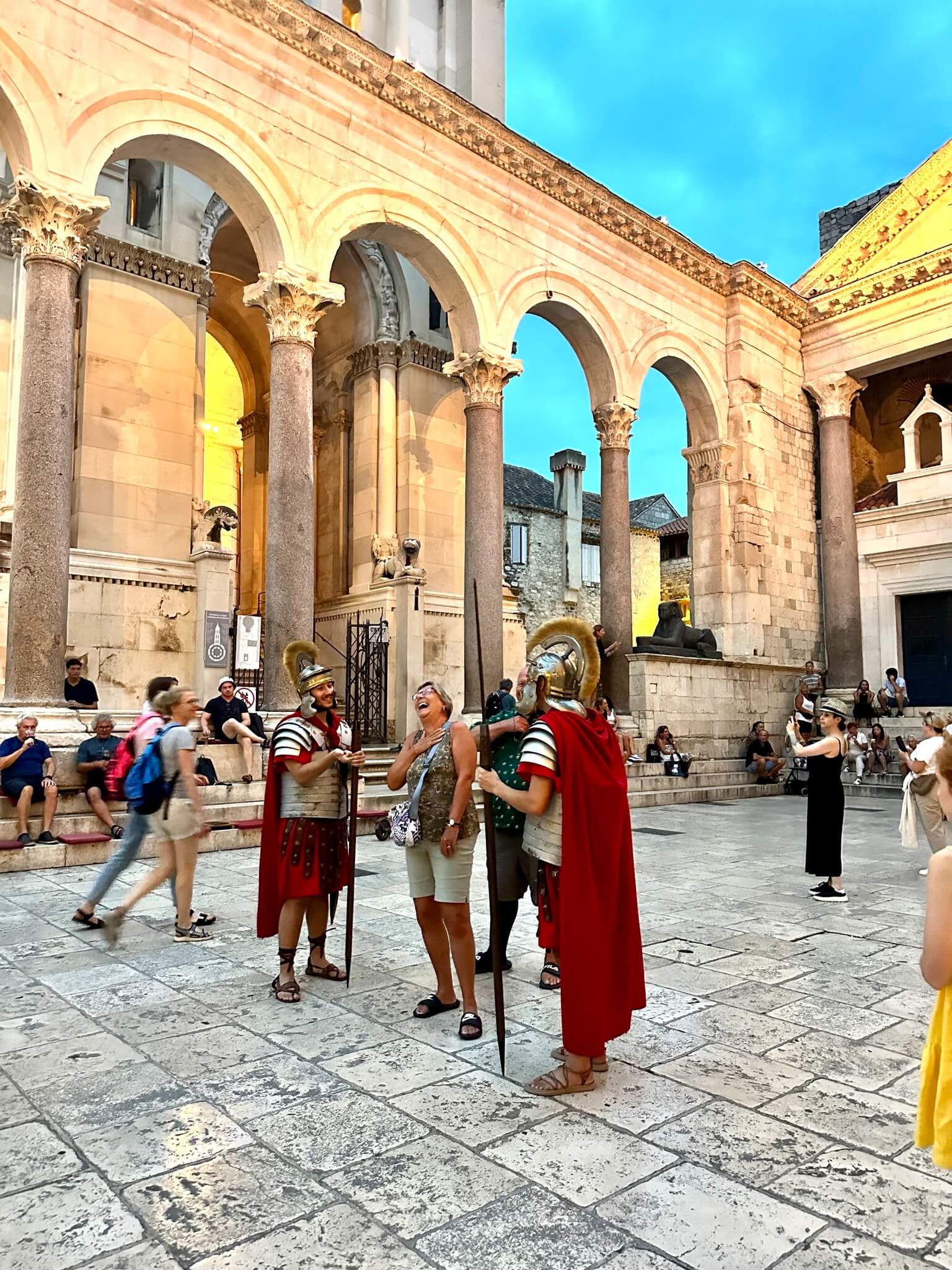 The Romans had their hands all over this place. You can find several Roman sites in Croatia. They were in Croatia from the third century BCE. Here are the most famous:
Diocletian's Palace in Split
The Roman Amitheater in Pula
The Roman Forum in Zadar
Andautonia near Zagreb
While Dubrovnik is famously known as the "Pearl of the Adriatic" and recognized for its historic walls and connection to the "Game of Thrones" series, cities like Split, Pula, and Zadar also offer incredible Roman, Byzantine, Venetian, and Ottoman influences. There is so much history in this country
8. This tiny country has 10 UNESCO World Heritage Sites
For such a small country, it sure packs in a lot of amazing sites. Here are the UNESCO World Heritage Sites in Croatia:
Plitvice Lakes National Park
Split & Diocletian's Palace
The Old City of Dubrovnik
Episcopal Complex of the Euphrasian Basilica in the Historic Centre of Poreč
Historic city of Trogir
Šibenik Cathedral of St James
Stari Grad Plain
Stećci Medieval Tombstones Graveyards*
Venetian Works of defence between 15th and 17th centuries*
Primeval Beech Forests of the Carpathians
9. The water is so clear
The water in Croatia is so clear. Not just at Plitvice Lakes National Park, but the rivers and the ocean water were all some of the clearest I've ever seen! There are several factors that contribute to its clarity including karst topography, few sandy beaches, a healthy marine ecosystem, low levels of industrial pollution, prevailing currents, effective waste management, awareness and tourism, and natural filtration.
10. The beaches are mostly rocky
If you're expecting gorgeous white sand beaches in Croatia, you may be disappointed. But if you bring the right footwear, you'll be fine. I actually preferred these beaches because it makes the water super clear and you don't have to deal with sand everywhere! I was surprised that I preferred this. We also loved sorting through all the rocks and finding some really beautiful ones.
11. The landscape is very diverse
One minute you're on a rocky beach and a few hours later you're in the mountains. The landscape in Croatia covers a long distance from north to south, so it makes sense that the landscape is very diverse. We loved the variety of landscapes in Croatia.
12. Croatia doesn't export any food and most of their food is imported
I was expecting Croatia to be more like Italy or Greece, with local products available everywhere, but I was surprised to learn that Croatia grows very little of its own food. We did find a few mandarins, grapes, and figs on the roadside.
I was just expecting more. Unfortunately, to encourage the locals to "buy local," the cost of imported food is mandated to cost more than local food, making the majority of food in the country pretty expensive. Which is a problem because…
13. Croatians don't earn very much
I was surprised to learn that the minimum wage in Croatia is 700 Euros/month, raised significantly this year from 546 Euros. With groceries the same price as in California, I'm not even sure how they are surviving. One of the locals we met went to school for Veterinary medicine, but doesn't practice because he would only earn about 1,000 Euros/month. He leads rafting tours instead and makes more money in the tourism industry than he would being a vet.
14. Croatians aren't particularly friendly
I don't mean this to be rude. I think you could say this about anywhere you visit. As Americans, we are always wanting everyone to be overly friendly. Maybe why we are drawn to places like Italy or Ireland. I'm just weird and talk to random people and want everyone to be my friend. No one was particularly mean or rude, but no one went out of their way to be our BFFs. Not a big deal at all and it wouldn't deter me from coming back. I suspect #13 has a lot to do with this.
15. Croatia is famous for Brač stone
Brač stone, or "Brački kamen" in Croatian, is a renowned type of limestone that originates from the island of Brač, located in the Adriatic Sea as part of Croatia. This limestone is notable for its quality, durability, and white or off-white color.
Brač stone has been used in the construction of iconic buildings. One of the most well-known is the Diocletian's Palace in Split. Rumors also suggest that columns of the White House in Washington, D.C., might be made from Brač stone, though concrete evidence for this claim is lacking.
But you'll see this shiny white stone all over Croatia and it's beautiful!
We loved our time in Croatia and would definitely go back to visit. It was a place that really surprised me in many ways, both positive and negative. It's a special place for sure.