Whenever I'm looking for some travel inspiration, I turn to Instagram. I wanted to share my favorite family travel instagram accounts with you. As well as my own account @wanderlust.crew I help run @travelmums where we feature mothers traveling with their kids, so I've gotten to know a lot of great traveling families. If I don't follow you on instagram, please introduce yourself, I'd love to be friends! Here are a few of my favorite family travel Instagram accounts. Click on the image to follow them!
Family Off Duty
This Dutch-Brazilian-British family loves wandering Europe with their trilingual little girl. Thassia's pictures are just dreamy!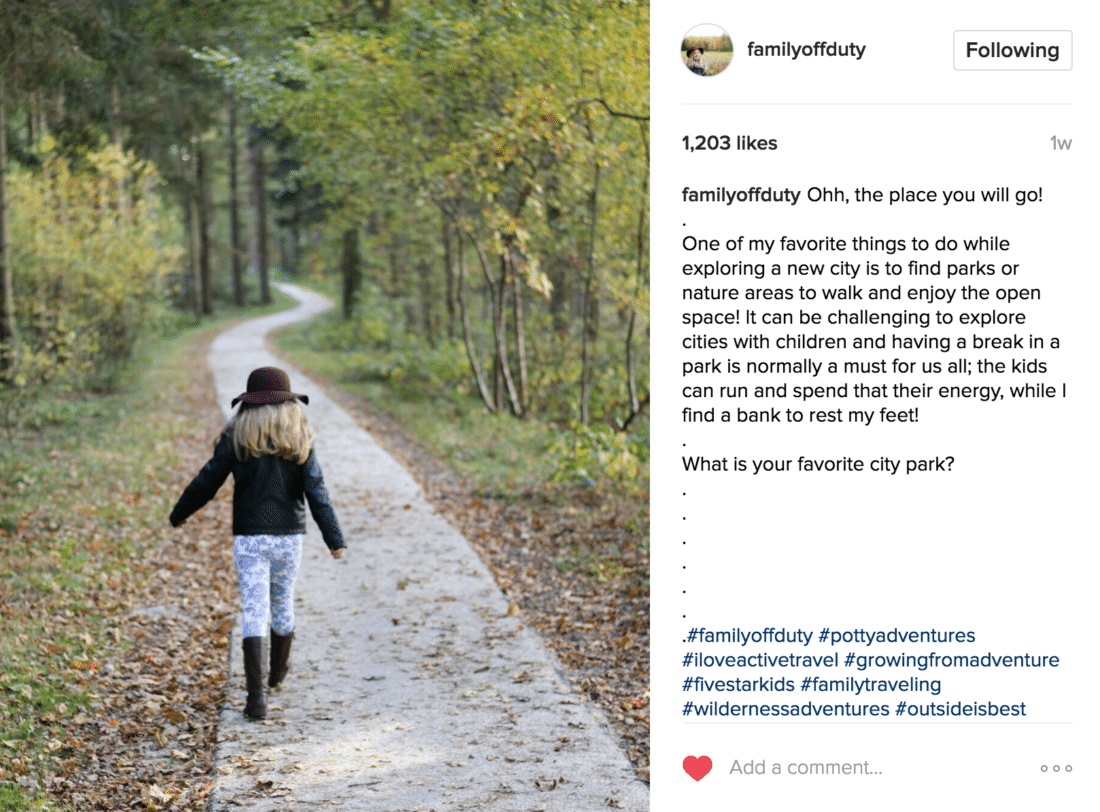 A Little At Large
If Narelle's beachy pictures don't make you want to move to Australia, nothing will!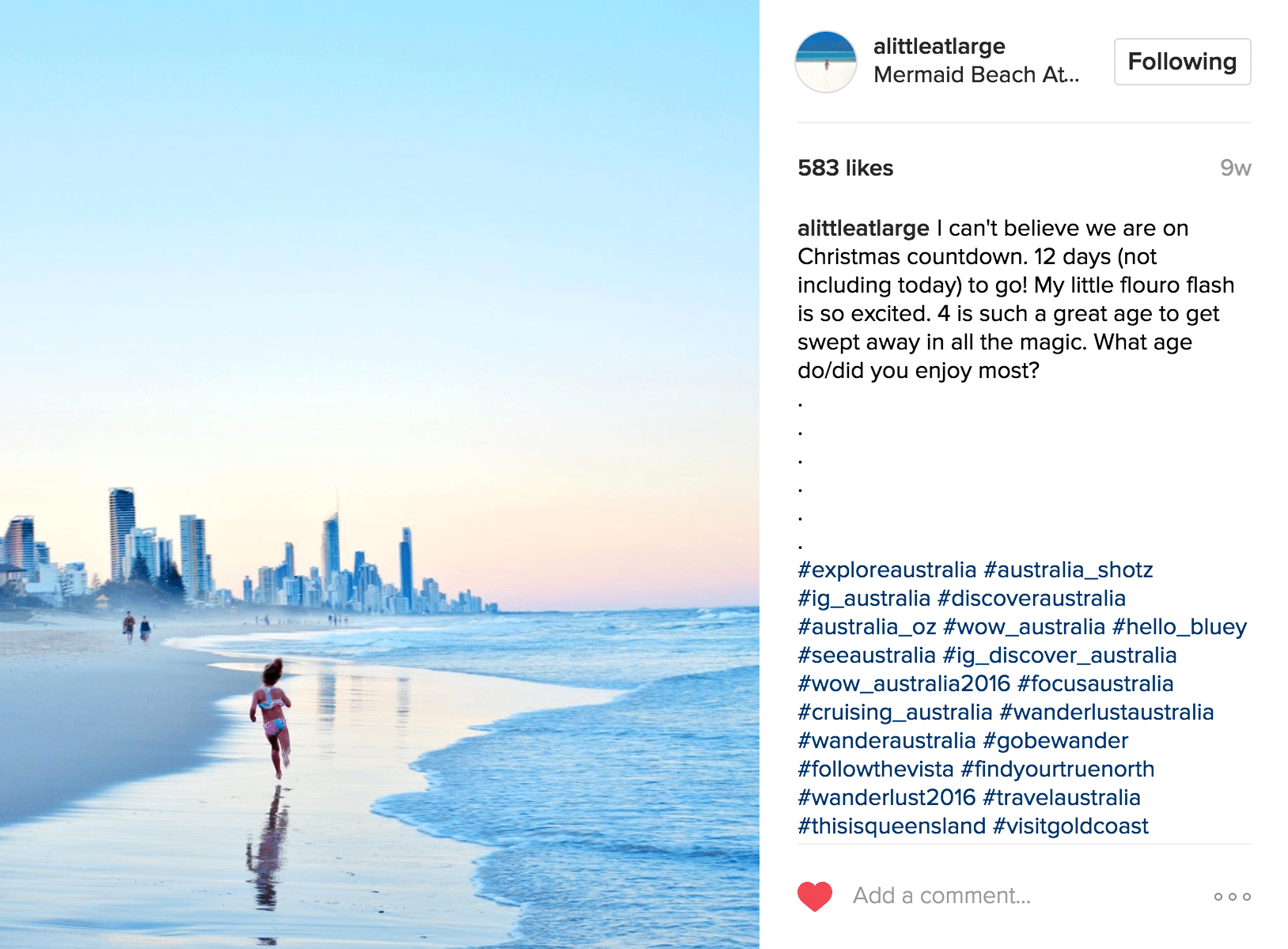 Macs Explore
This adventure-loving family of four has a feed full of outdoor beauty and amazing PNW snow pictures!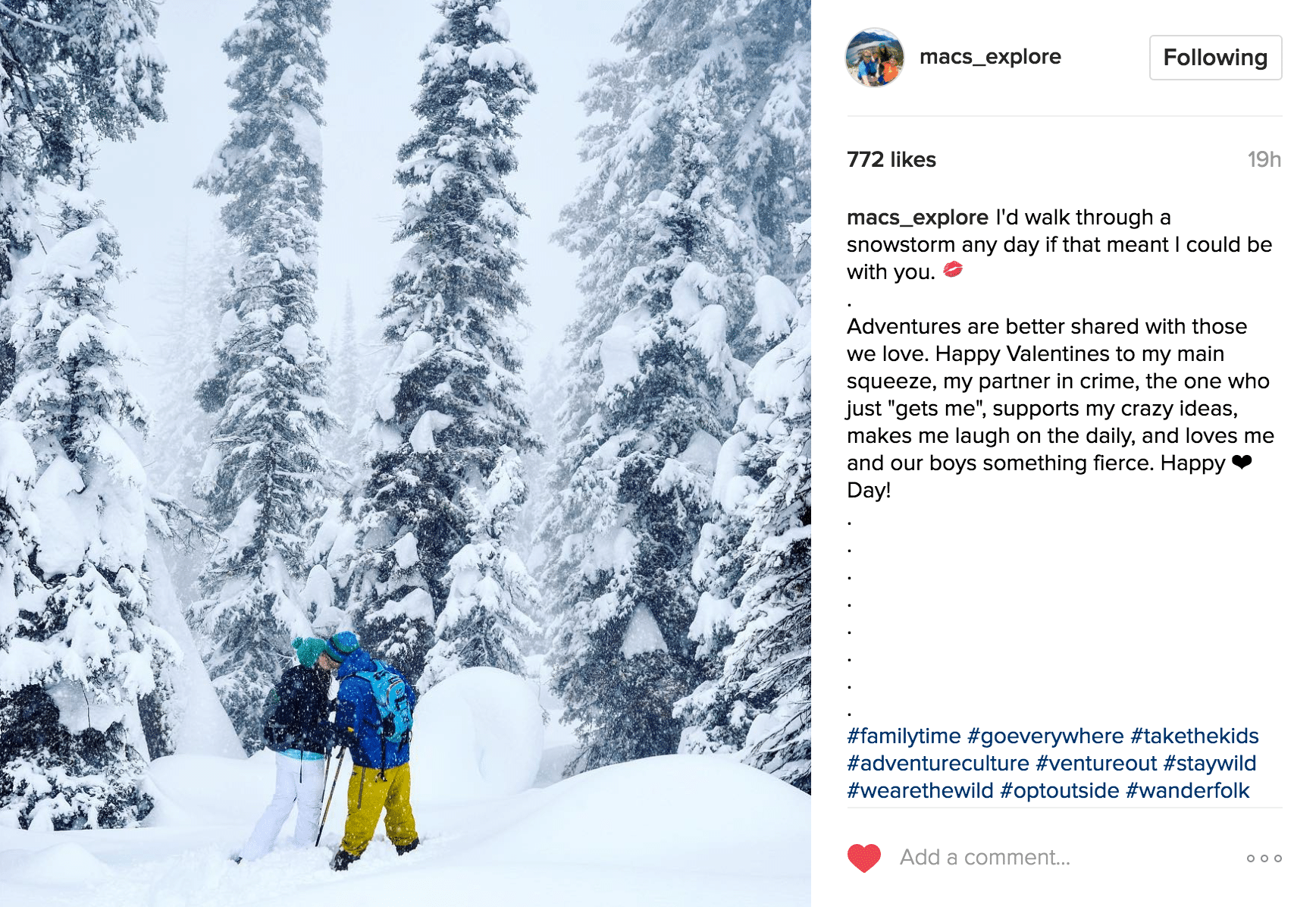 This adventure loving family of 3 from Slovenia is always on the run and taking the path less traveled. Absolutely love their cultural experiences and beautiful photography!

Meraki is a Greek word that means to do something with heart and soul. To put a little bit of yourself into something. And that's exactly what this Aussie family of 5 does!

The Globetrotters and their 3 grommets run a travel agency and visit beautiful and exotic locations!

One of my favorite accounts for inspiration, I love this dad who takes each of his 3 children on separate trips every year…wherever they want to go!

Another inspiring family who travels with 3 kids and a wheelchair. Be sure to read their story! Love these guys!

Travel Photo Bloggers
This family of 4 from Finland travels everywhere and take amazing photos! Check out the reindeers from Lapland!

Anna and Oscar are quite the duo as they circle the globe searching for adventures together!

Nappy Nomad
Love this mama and baby duo who have been traveling since 7 weeks old!

Follow the adventures of Evie and Emmie as they travel the world for their second year! These girls have big love for our elephant friends!

One of my first Insta-friends, Kady has been a true inspiration to me while watching her daughter battle brain cancer this year. I've had the pleasure of meeting Kady in person (we met up in Italy) and she is just as lovely in person as online!

Pearce On Earth
This family of 5 has been traveling for 8 years and have visited 32 countries!

If castles, palaces or history are your thing, you need to follow Bec, Mark and their girls as they attempt to visit every castle in the world (I'm kidding, but I wouldn't be surprised)!

Driving Dad
I love seeing traveling dads on Instagram! This guy and his 3 boys are conquering Europe at the moment!

Adventures With My Mini Me
Follow Australians Jo and Bonnie in their dreamy life in Venice, Italy!

Suitcases and Sandcastles
I love seeing Clare's weekend trips around the UK and the rest of Europe!

Kirsty Larmour
One of my very first Insta-Friends, Kirsty, a homeschooling mama in the UAE takes the most transporting desert photographs!

Earth Trekkers
This family has been to 57 countries and counting!

By Jetpack
This family from a little island in Holland recently traveled the world with their 3 sons.

Travelling Family
This family from Denmark is living in Nepal and seeing as much of the world as they can! Love the bright colors from Nepal in all their photos. Mom, Ingrid is also an amazing knitter!

This family of 4 sold everything to travel the world. I love watching their fun videos each week and the service they give while traveling.

Care
I love following care's dreamy feed and their adorable baby girl on all their adventures!

This family of 5 lives in an airstream full-time, having adventures all over North America and following the sun or snow!

Resutnu
A family of 5 traveling the world and sharing their dreamy pictures.

This family is raising their 3 little girls to be cultured, adventurous, global citizens.

Seven Wanderers
Love this family, who's got us beat, traveling the world with FIVE kids!

Leap and Hop
Isabelle has the most amazing adventures with her family and makes books for children all about them!

Gelato Travel
This expat family from California now lives in beautiful Switzerland!

Happy Place Hunters
Love all the happy places this family of 4 finds!

A Broader Nest
This family of 5 took the year off to see the world!

Jake and Dannie
Jake takes the most stunning photos of Dannie and baby Lisa on their adventures around the world! I'm also in love with Dannie's wardrobe who is a girl after my own heart about not packing light!

Nesting Nomads
Love this unschooling family's adventures and photography!

Our Wild and Free Family
This So Cal family packed it up and moved to New Zealand to live the dream!

Caz and Craig are a wealth of information as they have been traveling for over a decade. They are currently in Australia and just got cleared to head to the US for the next 3 years! Hoping we can meet up with them.

No Man Before
Kelly, Aaron and baby Hudson are US expats living in Cambridge and traveling the world.
Is it weird to add myself to this list? Probably! If you don't follow me on Instagram already, please do! I'd love to connect with you! W
Ok, who did I miss in this post? There are so many amazing traveling families out there and it was hard not to include them all! If you're not on this list, it doesn't mean I don't love you!!! Do you have friends that made it on here? How amazing would it be to all be able to meet up some day!
XOXO Vanessa
PIN THIS!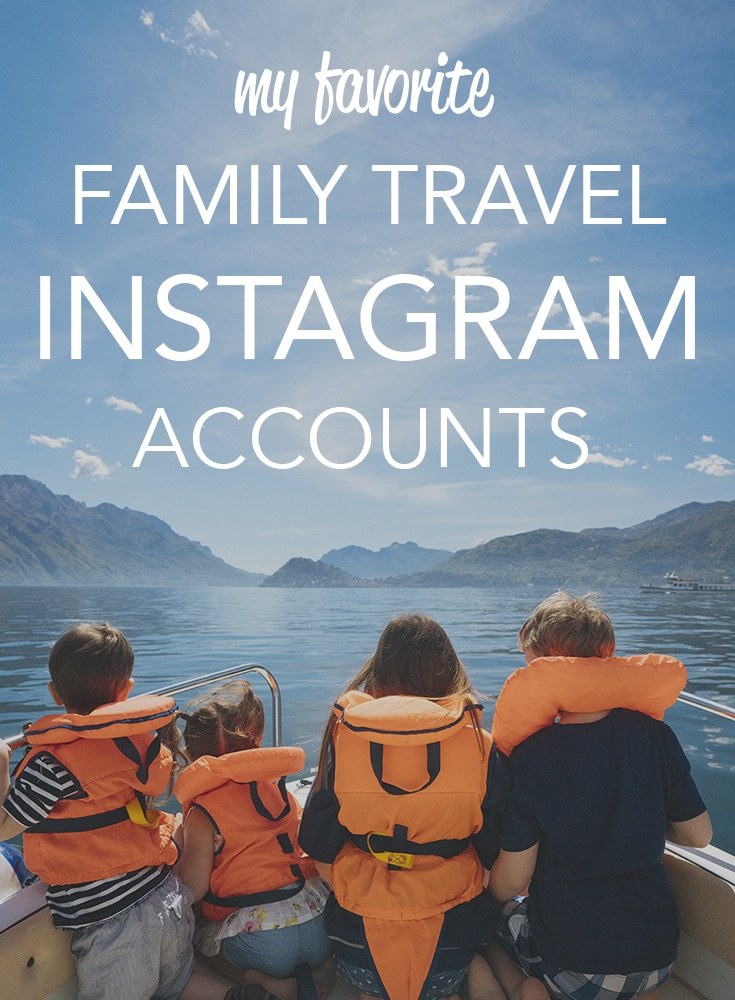 If you would like to follow along with us day by day you can follow @wanderlust.crew on Instagram or on Facebook or on Twitter or sign up for our newsletter! We would love to hear from you!