Many flights to Asia will have a layover in Beijing. Don't waste your time in China by staying in the airport, instead explore Beijing!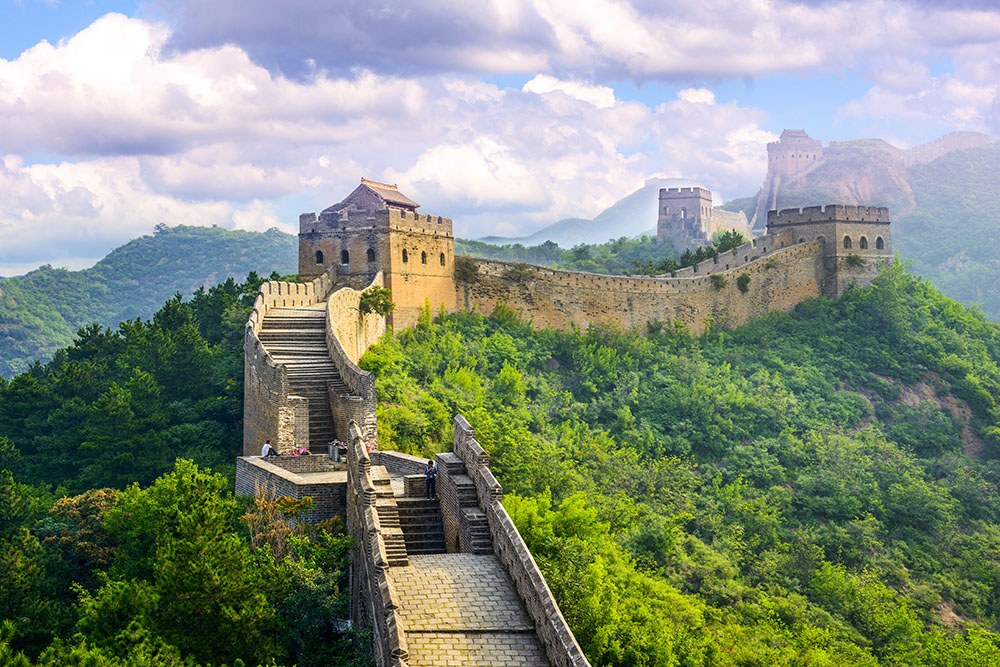 This post may contain affiliate links
What to do on a Layover in Beijing China
When I booked my flight to Japan, I was so excited to find one that had a long layover in Beijing. China is somewhere I've wanted to visit my whole life (well, probably since watching Mulan as a kid) and I was thrilled that I'd get the opportunity, however short.
But how do I Visit China Without a Visa?
At first, I was really worried because I thought I would have to apply for a China Visa to be able to leave the airport. Lucky for me, China has this great thing called a visa-free transit policy. It means that if you're just passing through the country on your way to somewhere else, you don't need a visa! I was excited to discover that no China Visa is necessary if you're visiting Beijing for 144 hours (6 days) or less.
The policy allows you to explore many cities around China for 72-144 hours (3-6 days) visa-free. In Beijing, you may stay for up to 144 hours. We were only there for 24 hours, but we wanted to make the most of it! To learn how to use this policy, read my step by step instructions here.
Here are 151 more China travel tips for when you get to China.
What to do in Beijing on a Layover
While Beijing is fairly safe, it is still a very big city with massive amounts of people, a huge traffic problem, and very bad drivers (sorry). If your time in Beijing is very limited, I think it is worth booking a tour and hiring a private driver.
There are many options for a Beijing layover to choose from depending on the length of your layover. The Great Wall of China, Summer Palace, Tiananmen Square, and the Forbidden City are all great and close picks.
There are many companies that offer private tours with English Speaking drivers. We used Beijing Airport Tours and had a fantastic experience! We only had time to see one thing, and chose to see the Great Wall of China which has been on my bucket list forever!
Our Beijing Layover Tour
We arrived in Beijing late at night, so we booked a room at the Hilton next to the airport and had a good night sleep before our driver, Michael, picked us up early in the morning. We wanted to get to the Great Wall as early as possible to see the wall without the crowds.
Michael was awesome and during our drive in his comfortable Buick, he regaled us with stories of the Great Wall and Chinese history. We also talked some politics and it was very interesting to hear his viewpoint as a citizen of the People's Republic of China. He leads guides all over China and also works as a guide for Chinese citizens in the United States, Australia, and New Zealand. I just found his life fascinating.
We chose to visit the Mutianyu section of the Great Wall of China because it is one of the best-preserved sections open to the public, consisting of 70% original wall. It's also a great choice due to the many options there. We had the choice of hiking 1,000 steps up to the top, taking a chairlift to the entrance, or taking the cable car half-way up. We opted for the cable car due to time and lack of interest in smelling really badly on our flight home.
It was a good choice because once you're on the wall it's still very strenuous with many stairs and steep roads. It was incredible to be standing on this ancient wall that spans 16,000 miles of China!
Michael was kind enough to let us connect to his internet so that we could FaceTime our families. It was such an amazing experience!
When you get back down to the bottom of the wall, there are vendors selling souvenirs, food, and fruit. Michael helped us to bargain for the things we wanted to purchase. Also, if you're feeling adventurous, there's a toboggan you can ride down to the parking lot!

Tips for Visiting the Great Wall of China
Get there as early as possible: Mutianyu opens at 8 am. Arrive as early as you can to enjoy the wall without tons of crowds. We got there right as it opened and left around 11. By then it was packed with people! Mutianyu is located about an hour and a half drive from PEK.
Bring Cash: At this section of the Great Wall of China, there are no cards accepted. The entrance fee is included in your tour, but there are additional costs for the cable car and chairlift. You'll also want cash to buy food and souvenirs from the vendors at the bottom of the hill.
Bring toilet paper: This is a good tip for China in general. Most bathrooms do not have toilet paper and most will be squatty potties. Which brings me to my next tip…
Bring a Shee-wee/Go-girl: Unless you (or your daughters) are skilled in the art of the squat pee, this will be a total life-saver. I use this one and it's great!
Wear comfortable shoes: Even taking the cable car, there is a lot of walking involved in seeing the Great Wall and the steps here are very uneven. I wore comfortable walking sandals and still struggled with the wobbly stones. Hiking boots or tennis shoes would be preferable.
Check the Weather: From October to May, the Great Wall can be very chilly. This section of the wall recieves a lot of snow and can close down when it does snow, so be sure to check the weather before you go.
Dress Appropriately: The Great Wall of China is built on the top of the mountains. It can be very cold and windy, dress accordingly.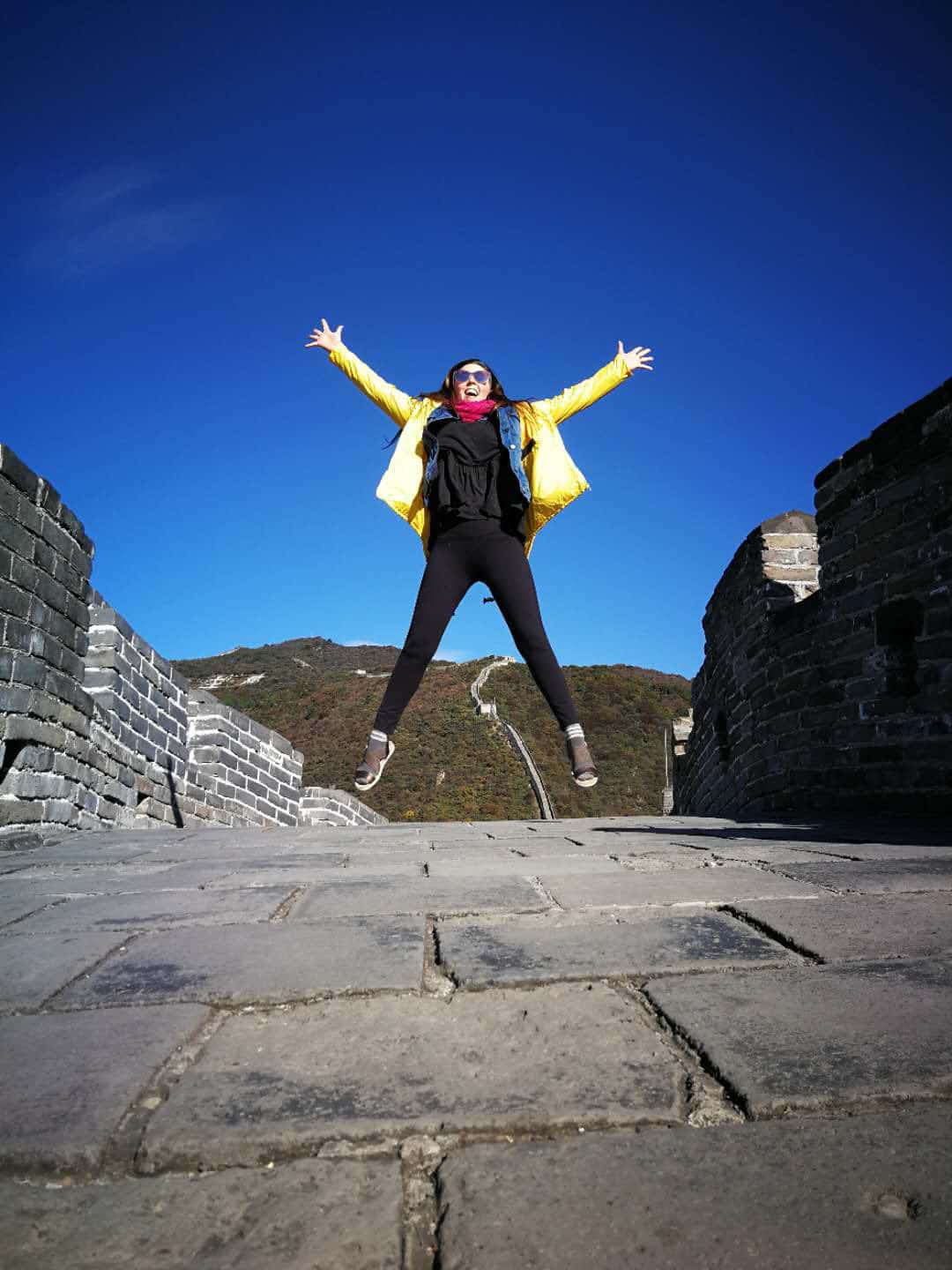 Where to Sleep on Your Beijing Layover
We stayed at the Hilton Capital Airport. There is a free shuttle running every 20 minutes and meals are available at a price. It was a nice and relaxing way to begin and end our trip. I definitely suggest staying somewhere close to the airport.
Book Your Stay Near Beijing Airport
I hope you have a great time on your layover in Beijing. Be sure to learn all the rules and step by step process to traveling China without a Visa here before you make any plans.
If you're planning a longer stay in Beijing be sure to read this full Beijing Itinerary.
Read this for the best places to visit in China!