Our Summer of Freedom in Hawaii Featuring Invisalign® Aligners
This post was sponsored by the Invisalign® brand and all opinions expressed in my post are my own.
Our family had the amazing opportunity to spend the summer in Hawaii. We used to live there when the kids were little, and we haven't been back since! I couldn't wait to take the kids back and show them where we used to play in the sand and swim with turtles!
When you're in the process of adjusting a smile, leaving for long periods of time, like the whole entire summer, is always a concern. I was so grateful that Jackson is using Invisalign® treatment, which means we can go months at a time before needing to return to the orthodontist*. I love the convenience of Invisalign treatment and being able to have that option!
*Frequency of appointments is determined by your Invisalign trained-provider
So, we flew off to Hawaii for the summer to experience 3 of the islands. We visited Oahu (where we used to live), the Big Island of Hawaii, and Maui! Each island is equally amazing, but also so unique. Here were the kids' favorite activities in Hawaii:
Snorkeling
Probably the number one favorite that we did in Hawaii was snorkeling. We were able to see the most amazing tropical fish, sea urchins, choral, and we were even able to swim with sea turtles! Jackson easily removed his Invisalign aligners while snorkeling so that they wouldn't interfere with the mouthpiece.
Hiking
We did several amazing hikes in Hawaii that included stunning waterfalls, lush rainforests, and imposing bamboo forests.
Waterfalls
The kids loved swimming in water holes with waterfalls. Even though the water was usually very cold compared to the ocean in Hawaii, it was invigorating to swim under a waterfall and the scenery was breathtaking!
Trying New Foods
The kids had a blast trying all sorts of new foods in Hawaii like Poke, Malasadas, fresh fish, Shave Ice, and all sorts of new-to-us fresh fruits like dragon fruit, star fruit, jack fruit, guava, lilikoi, and apple bananas. I love that Jackson wasn't restricted by his Invisalign aligners and could try any of the new foods he wanted. We didn't have to worry about food getting stuck in traditional braces or breaking wires or brackets.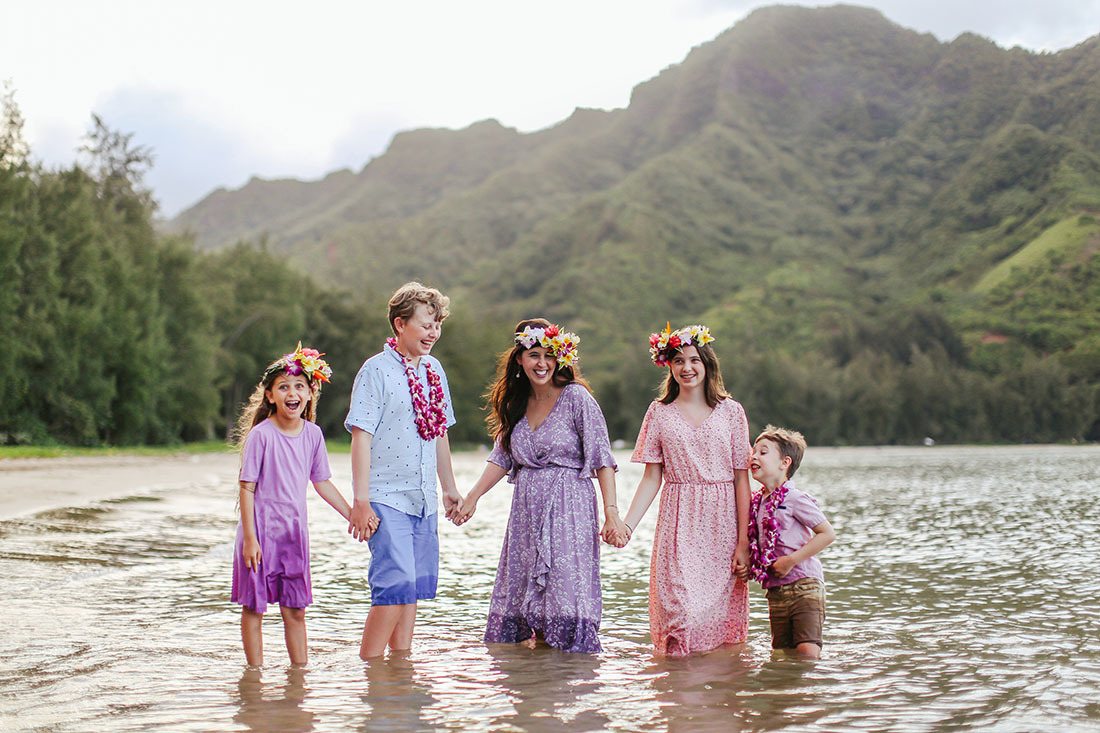 We had an amazing summer in Hawaii and can't wait to plan our next trip back. I'm grateful that the Invisalign system allowed us to have that time away this summer. This is the most advanced clear aligner system in the world, and they've helped improve more than 7 million smiles over the last 20 years. If you're interested in learning more you can go to the Parent Page, take the smile assessment for your child, or find a doctor near you.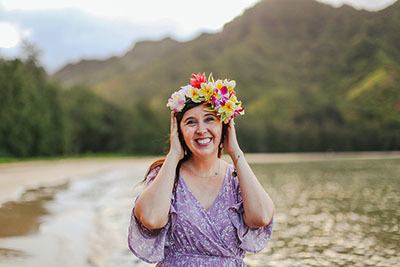 xo
Vanessa